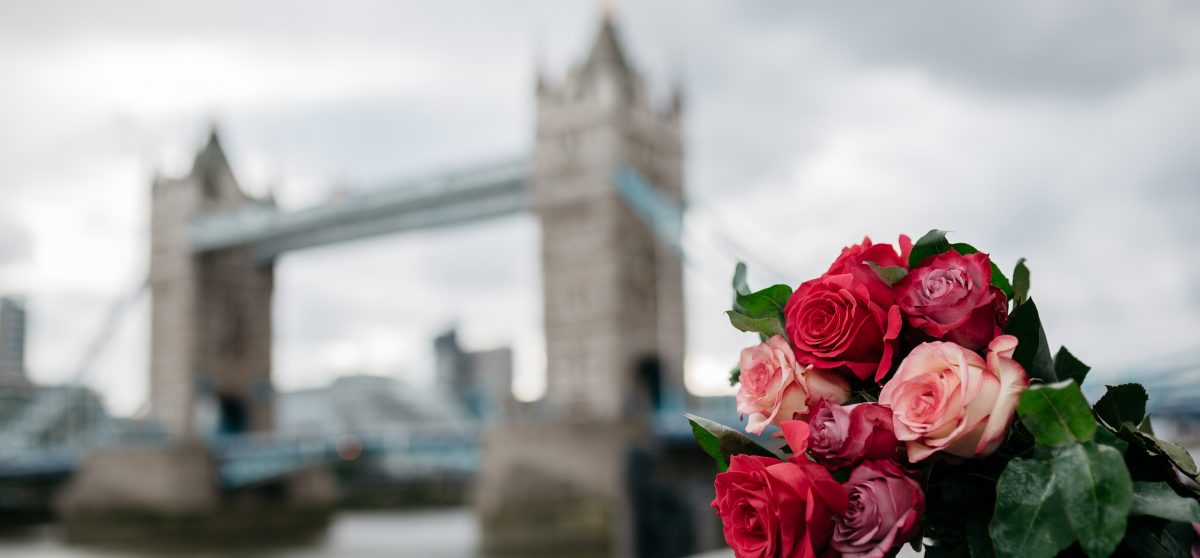 Proposal Idea: We hire and transform one of the Tower Bridge walkways for you to propose in. Exclusive access and incredible views across London, what more could you ask for?
When you arrive at Tower Bridge, you will be greeted by a member of staff (who is actually one of our planners in disguise!). They will explain they are going to take you on a tour of the walkways. At this point, you pretend you need to take a call or run to the toilet so that you can disappear!
Your partner will then be shown onto the walkway where they will see a path of candles, fairy lights and rose petals, all creating a romantic and intimate setting. You can personalise the experience with photos of the two of you, musicians, a photographer or even a surprise Marry Me balloon! As your partner walks down the walkway, you appear at the other end and get down on one knee with the engagement ring!
What it includes:
Hire of the private walkway on Tower Bridge
Beautiful romantic décor on the walkway including rose petals, candles and fairy lights
A proposal planner to set everything up on the day, ensure that it all runs smoothly and pack away at the end
Full proposal plan outlining details, timings and contacts on the day so that you know exactly how your proposal will happen
Proposal planning consultations in the run up to the proposal
Additional extras you may wish to add that are not included:
Three personalised canvases placed on easels on the walkway
A Photographer and/or Videographer
A romantic scroll filled with photos of your life together so far
A beautiful handmade Marry Me Sign
A Musician and/or Singer
Extra lighting or props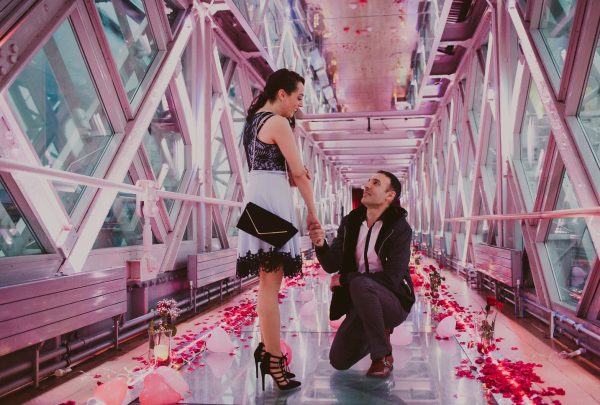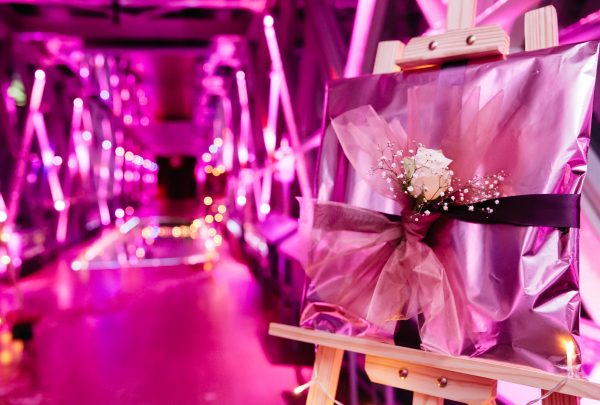 Proposal Packages from £1500
See some of our spectacular Proposals below