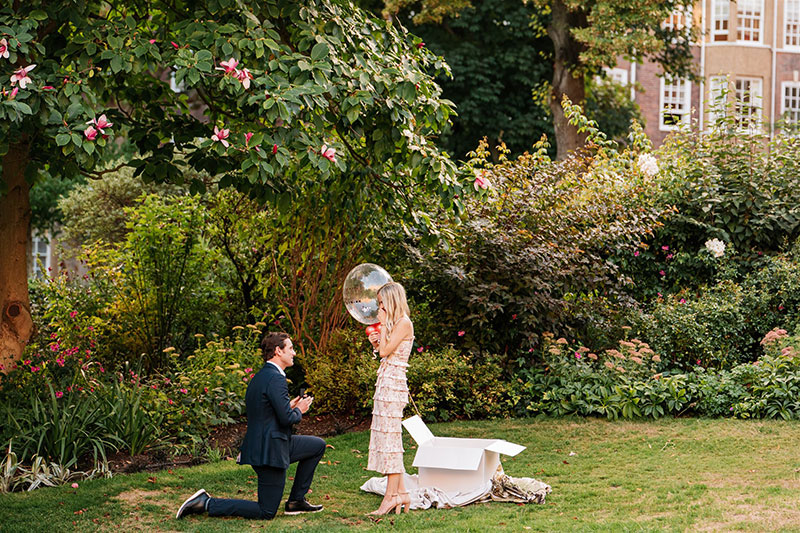 You've heard of a backyard wedding, but how about a backyard proposal! Especially when your back yard happens to be the private gardens where Princess Diana, the people's princess herself held her engagement party! Well, we just couldn't resist!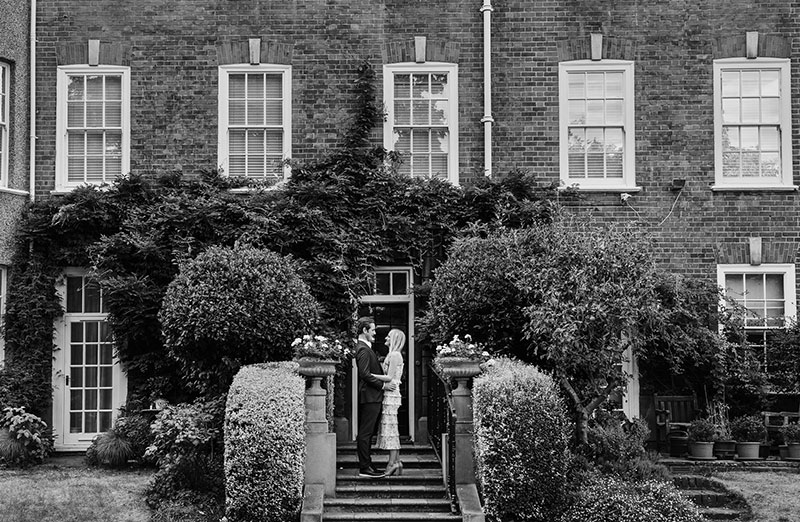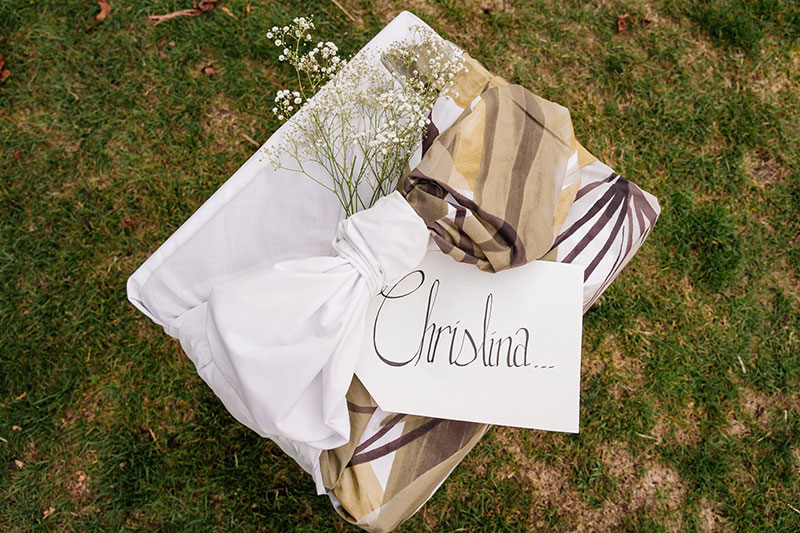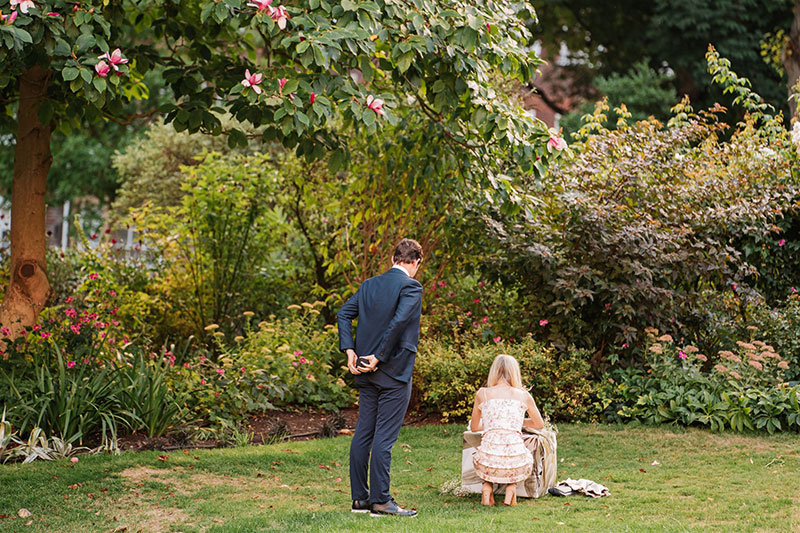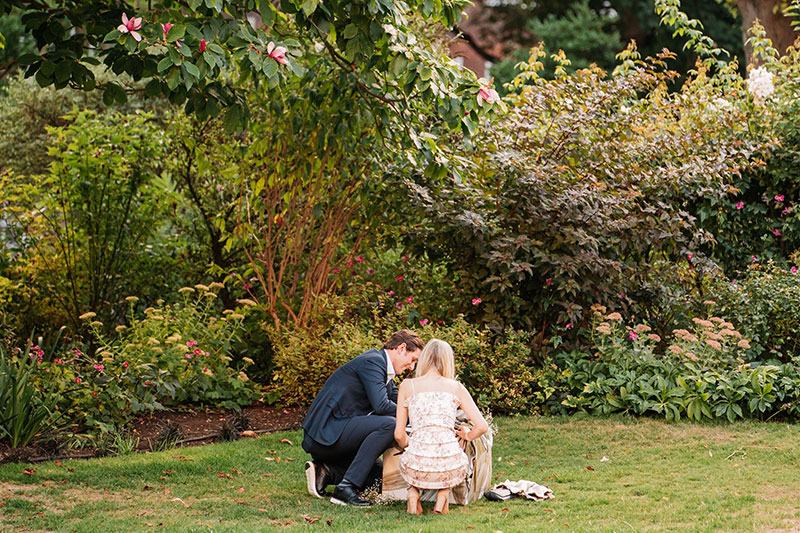 Mathew had come to us with his desired location and asked for something simple, classic and elegant just like his Christina. We knew immediately what to do, a secret balloon box surprise just for them. The genius of this proposal style is its simplicity, and the way that simplicity allows for the love of the couple to fill the space and the day. It keeps the surprise until the very end when you are down on one knee asking the question. Until then, Christina was simply wondering through the garden after some lovely lunch with her gorgeous boyfriend, expecting a lazy afternoon in love. When suddenly, a strange but beautiful gift sits on the grass in the centre of their privacy… How could it get there? What could be inside? And how on earth can it be labelled just for you?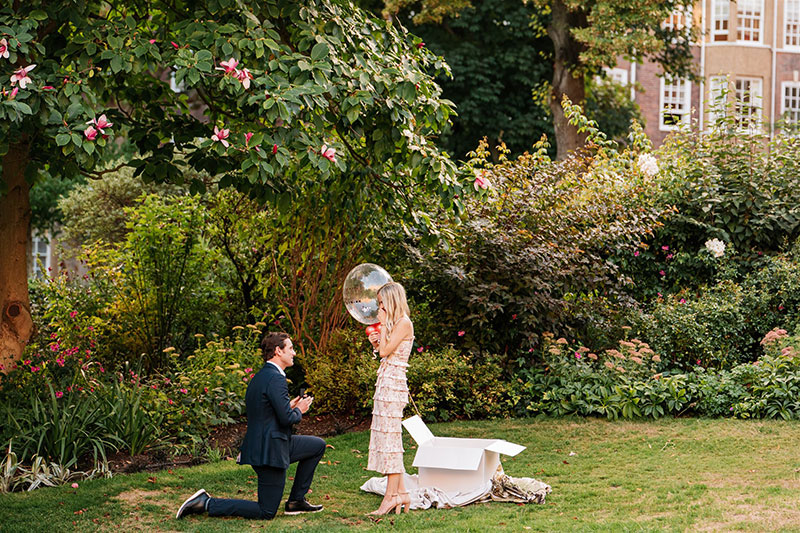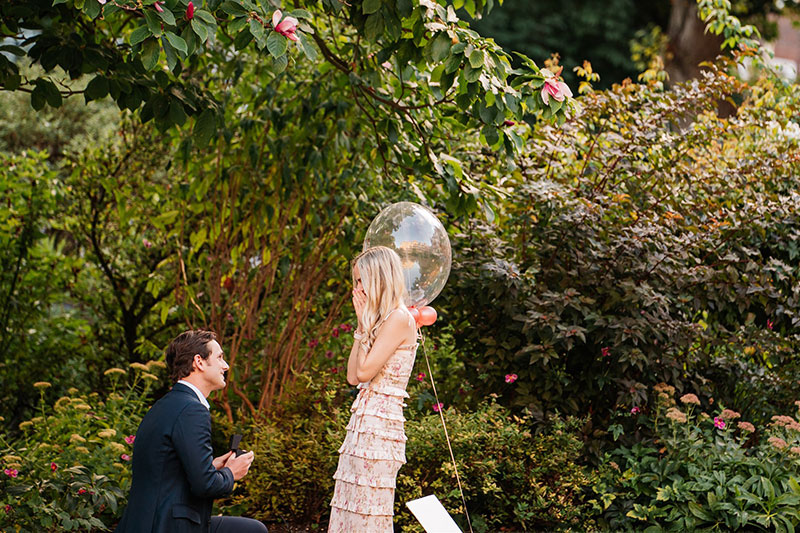 These are the questions that must have been running through Christina's mind as she and Mathew stumbled across their special gift. With Mathew's encouragement, Christina bent down and, without knowing it, began to unwrap her future…
As the stunning printed cloth fell to the side a glorious clear and pink balloon with today's date sprung from the panels! In shock and confusion Christina turned around to find Mathew calm as ever on one knee before her, that very special box in hand. His charming sheepish grin spread across his face as the realisation sunk into Christina's. With only a second's delay, Christina's 'YES' rang through the gardens, as their love was secured in bond forever.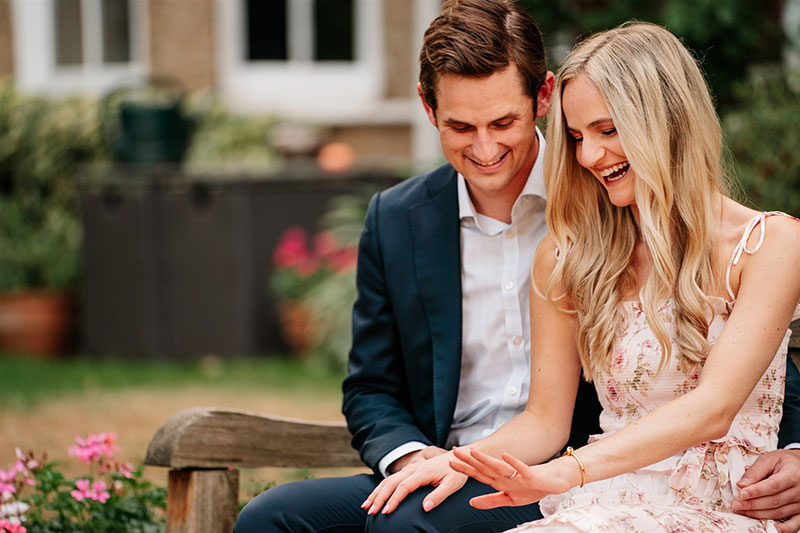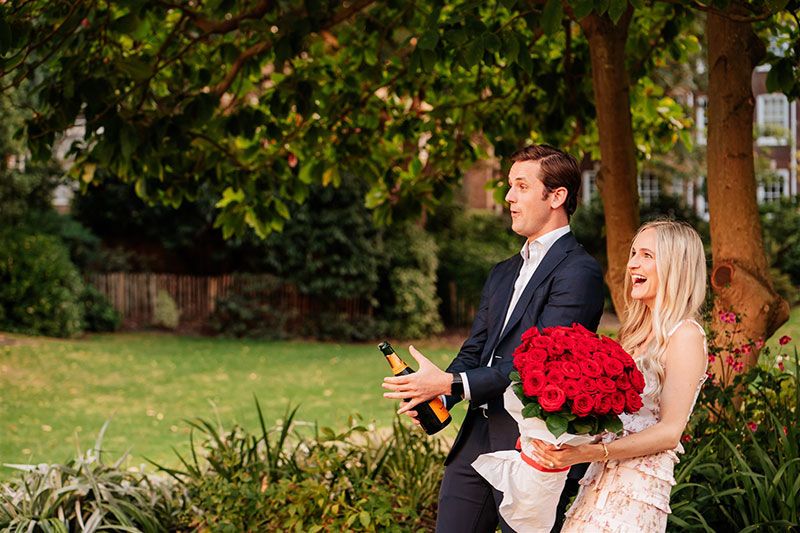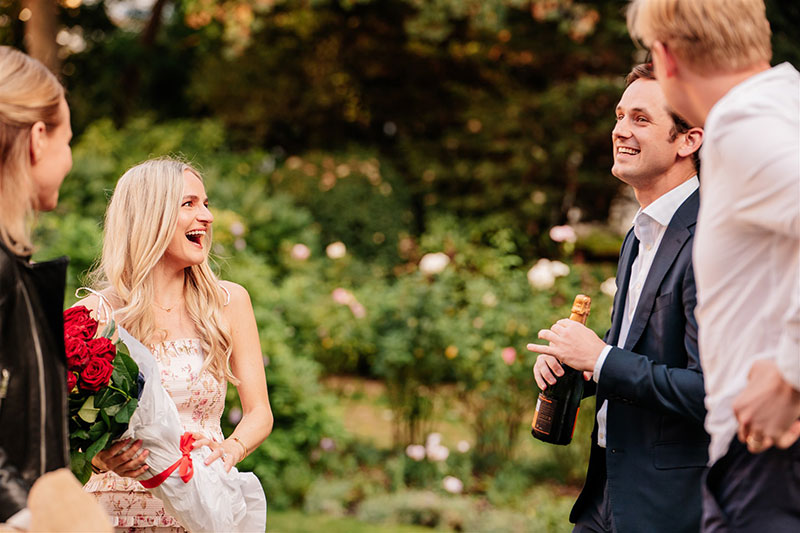 Of course, we had a very special expert proposal photographer waiting in the greenery discretely capturing this memory for them forever, and the engagement shoot in these private gardens has become one of our favourites of all time. Exuding that English charm that we are known for at the One Romance, and that clearly runs through this special couple.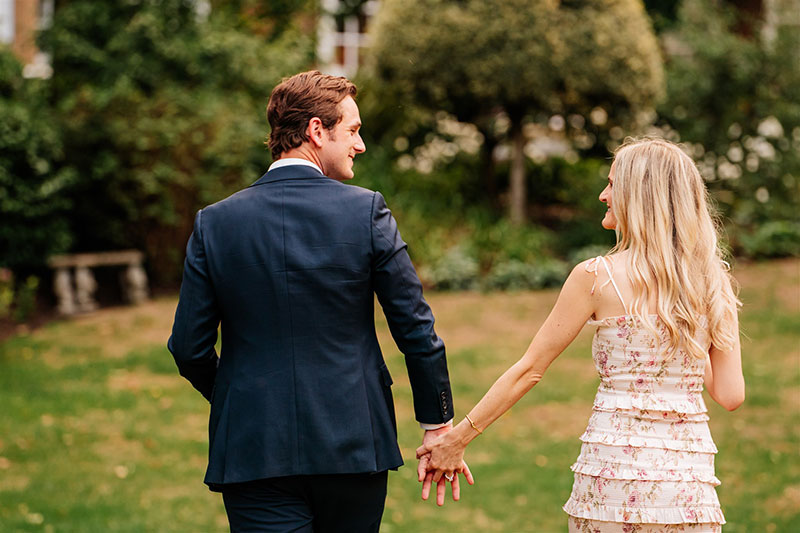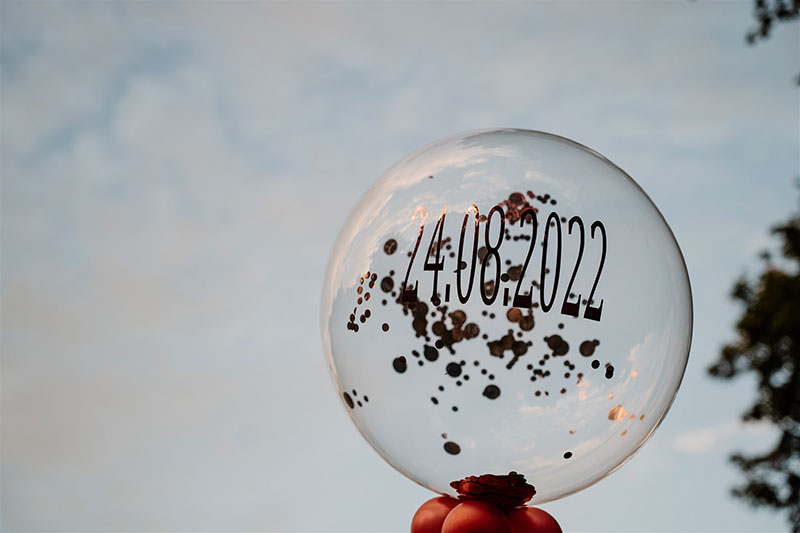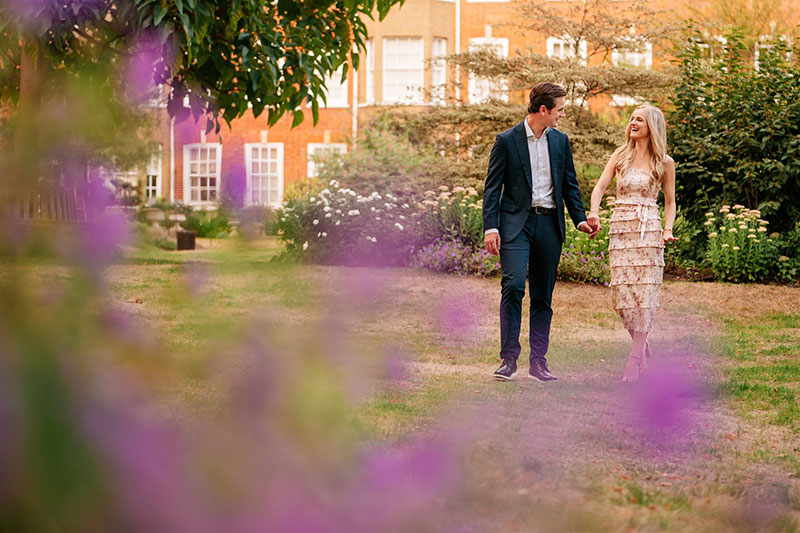 Sometimes less really is more, and when you know you just know. So why wait, get in touch with us and let us help you organise and stage your perfect proposal, whatever and wherever that might be for you. At home, or away, we guarantee your special day.
Photography Credit:
Jonathan Bickle
www.jonathanbicklephotography.co.uk
@jonathanbicklephotography