A Blooming Love Story: The One Romance and Kuy & Co Flowers
The One Romance and Kuy & Co Flowers Join Forces to Create Floral Magic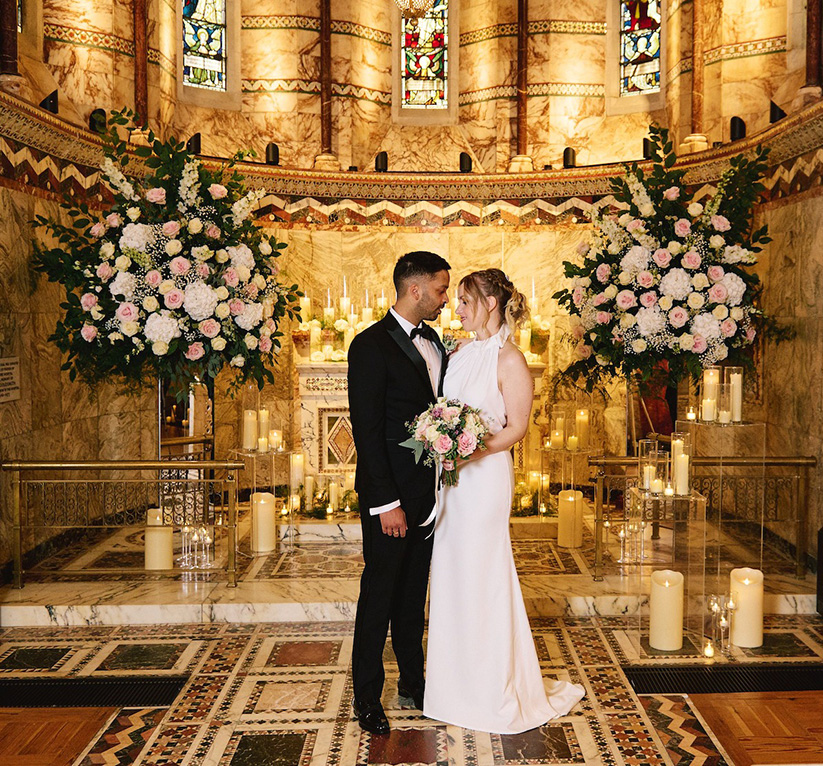 When it comes to crafting unforgettable moments of love, luxury, and sheer romance, few companies can hold a candle to The One Romance. And now, with an extraordinary partnership with Kuy & Co Flowers, the art of romantic gestures has reached a whole new level of elegance and enchantment.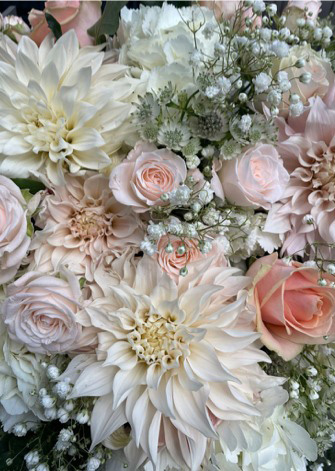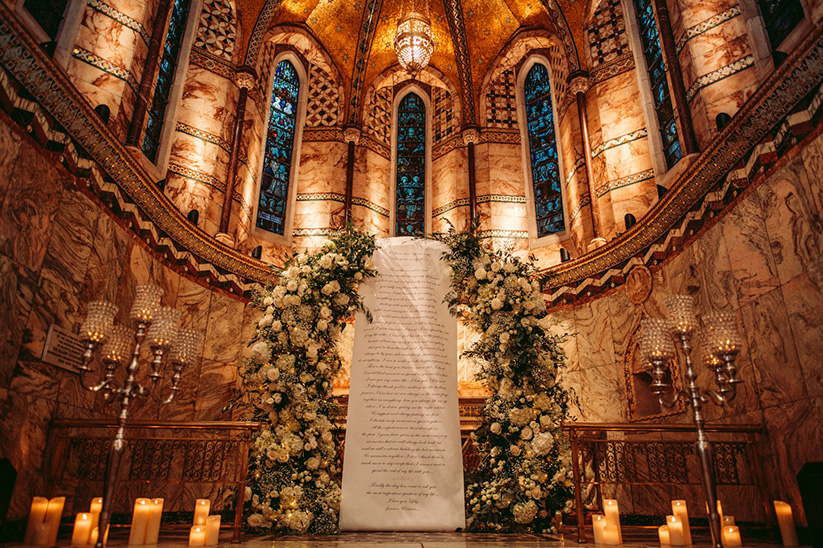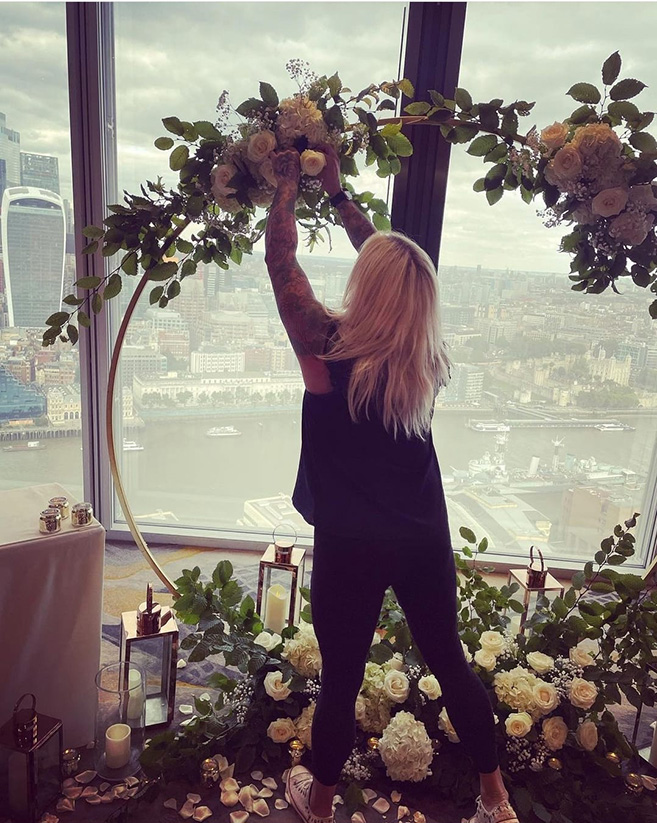 Unveiling the Blossoming Partnership: The One Romance and Kuy & Co Flowers
In the heart of London, where the city's pulse meets the delicate scent of fresh blooms, a captivating partnership has blossomed between The One Romance and Kuy & Co Flowers. With over a decade of expertise in the floristry and events industry, Kuy & Co Flowers has garnered a reputation as the crème de la crème of floral sourcing and design. Collaborating closely with some of the most opulent restaurants, hotels, and commercial establishments in the city, their work has become synonymous with luxury, beauty, and heartfelt emotion.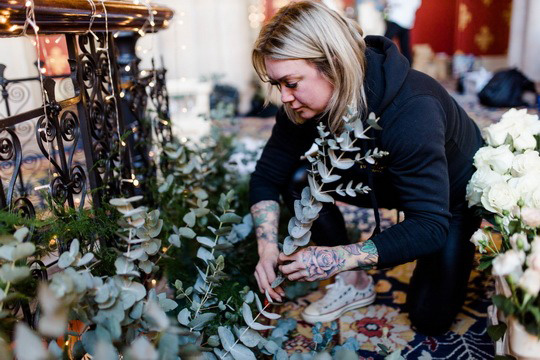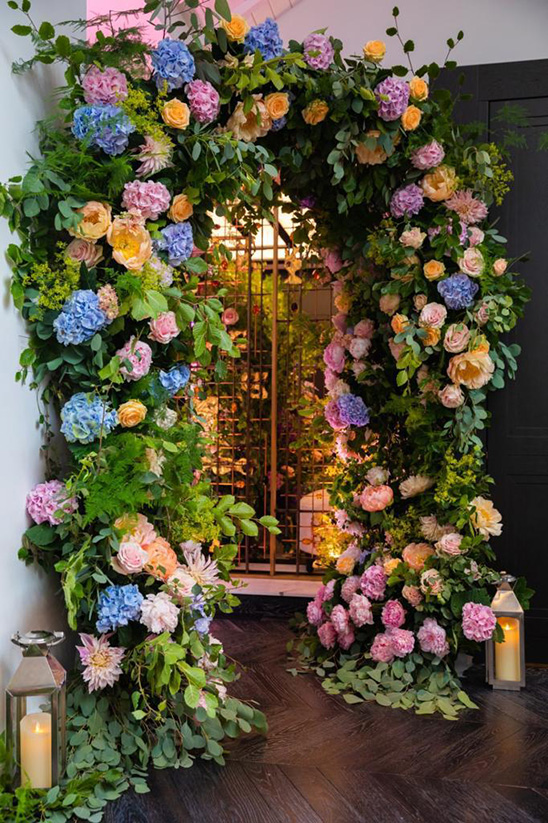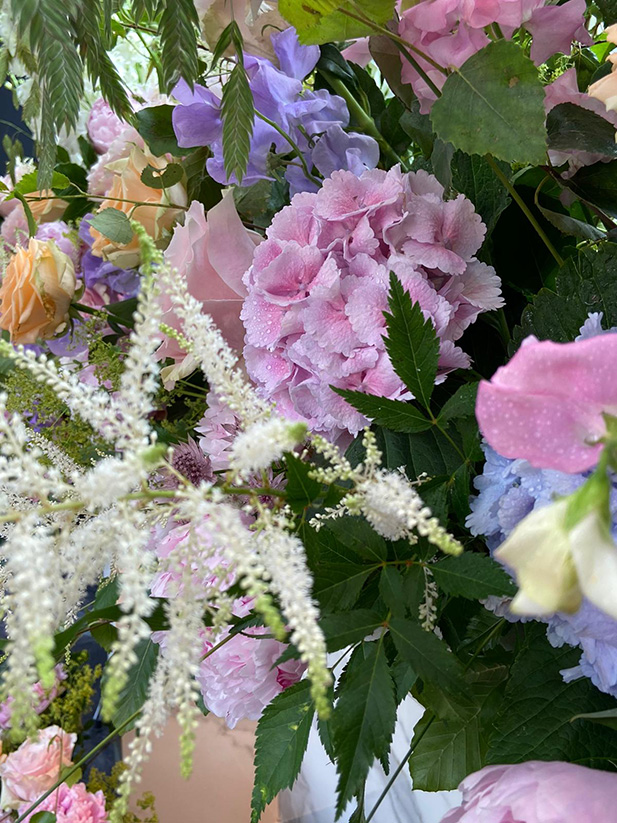 Laura Kuy: The Mastermind Behind the Magic
At the helm of Kuy & Co Flowers is the visionary artist Laura Kuy, whose passion and creativity breathe life into every petal, stem, and arrangement. Laura's touch is a symphony of love, light, and joy that resonates in each display she creates. Her unwavering commitment to professionalism guides her team with a blend of enthusiasm and direction, ensuring that every creation is not just a bouquet but a masterpiece of reliability and breathtaking surprises.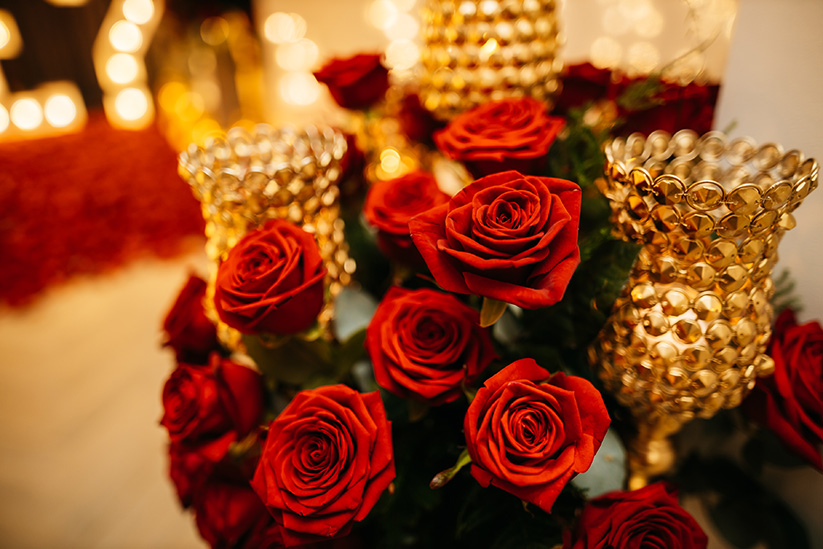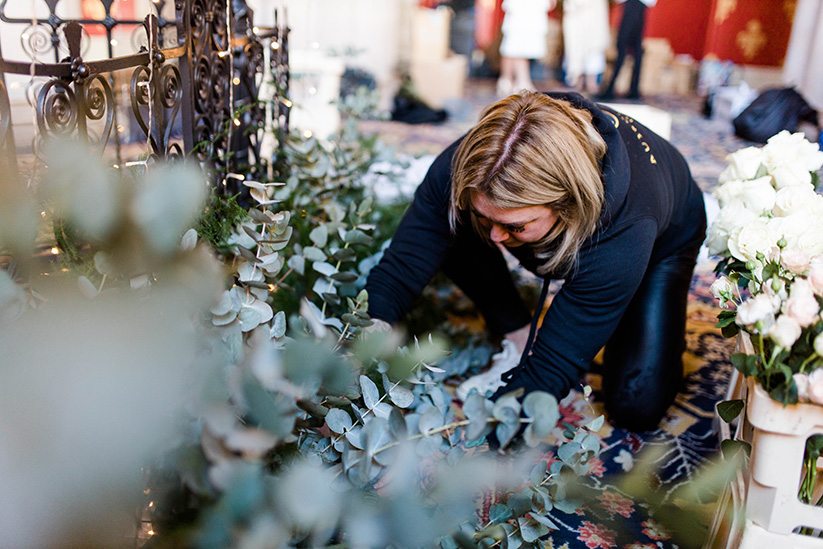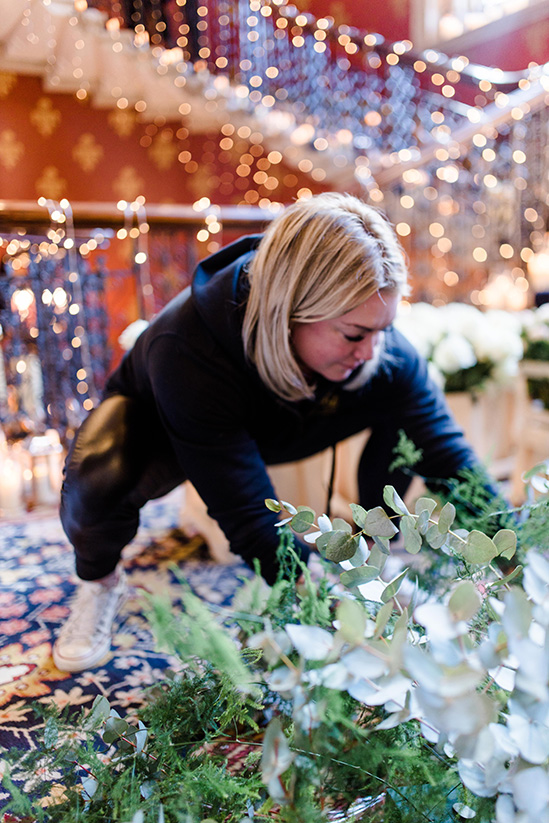 The Language of Flowers: Crafting Emotions through Blooms
Flowers have long been regarded as messengers of emotion, each variety bearing its own unique significance. In the world of romance, the choice of flowers can convey profound sentiments. For instance:
Roses: The classic symbol of love, red roses represent deep affection and passion. Pale pink roses convey admiration and sweetness, while white roses symbolize purity and new beginnings.
Peonies: These lush blooms signify romance and prosperity, making them a popular choice for dreamy proposals.
Lilies: Evoking elegance and devotion, lilies are a testament to the beauty of love and commitment.
Tulips: With their various colours, tulips express diverse emotions: red for true love, yellow for cheerful thoughts, and white for forgiveness and new starts.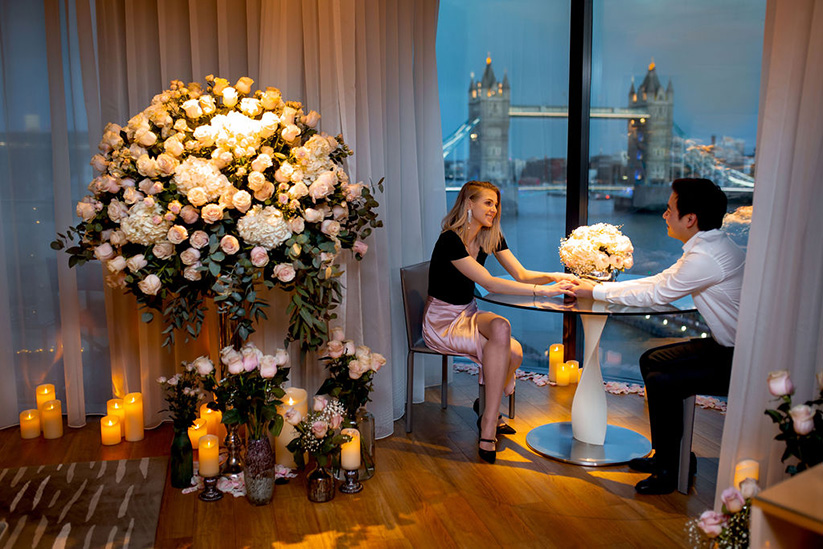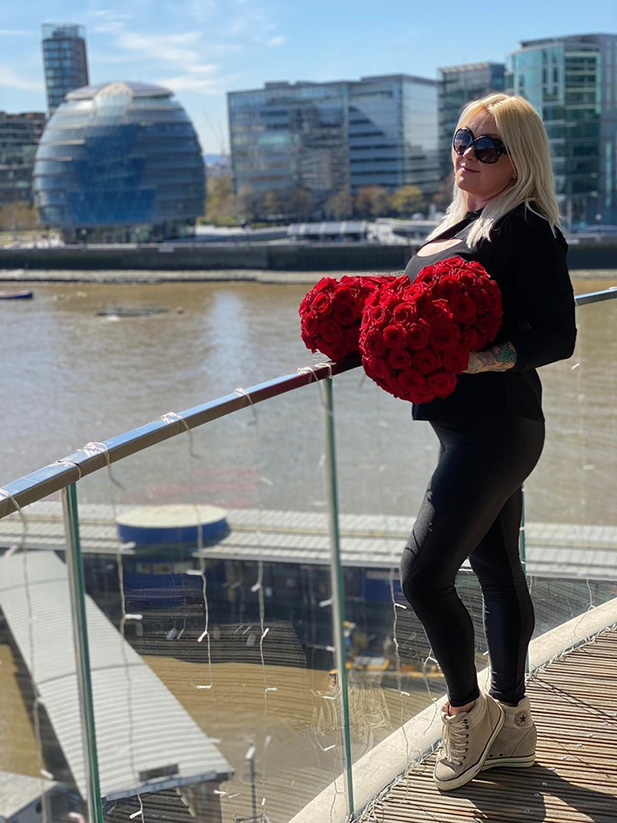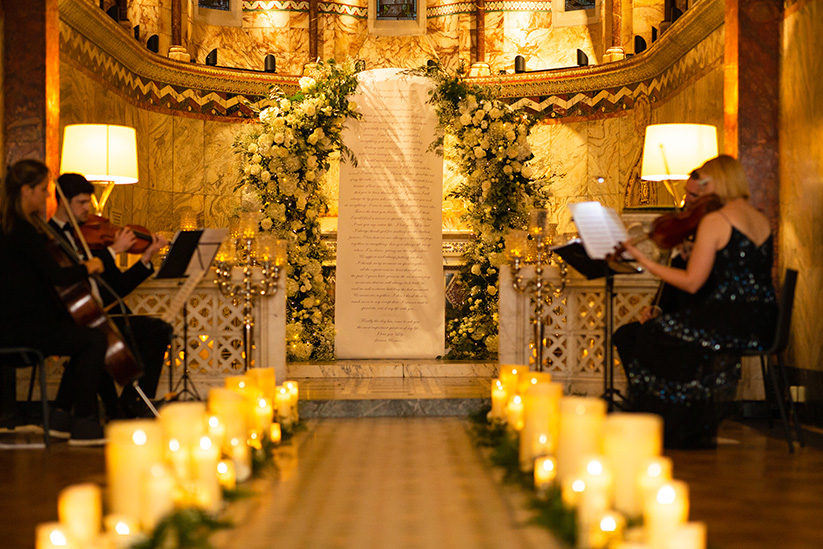 A Kaleidoscope of Floral Styling: From Hoops to Hearts
The partnership between The One Romance and Kuy & Co Flowers brings forth a tapestry of floral styling that transcends imagination. From graceful floral hoops that encircle love-struck couples to magnificent arches framing everlasting promises, the artistry of Kuy & Co Flowers is boundless. And let's not forget Laura Kuy's pièce de résistance – the monumental floral heart.
In a recent creation for The One Romance, Laura Kuy orchestrated a masterpiece in horticulture. This awe-inspiring installation isn't just a display; it's a declaration of love, a symphony of colour, and a portal to cherished memories. Whether nestled under the open sky or within an opulent ballroom, this fresh floral heart creates an enchanting ambiance that transforms dream proposals into reality.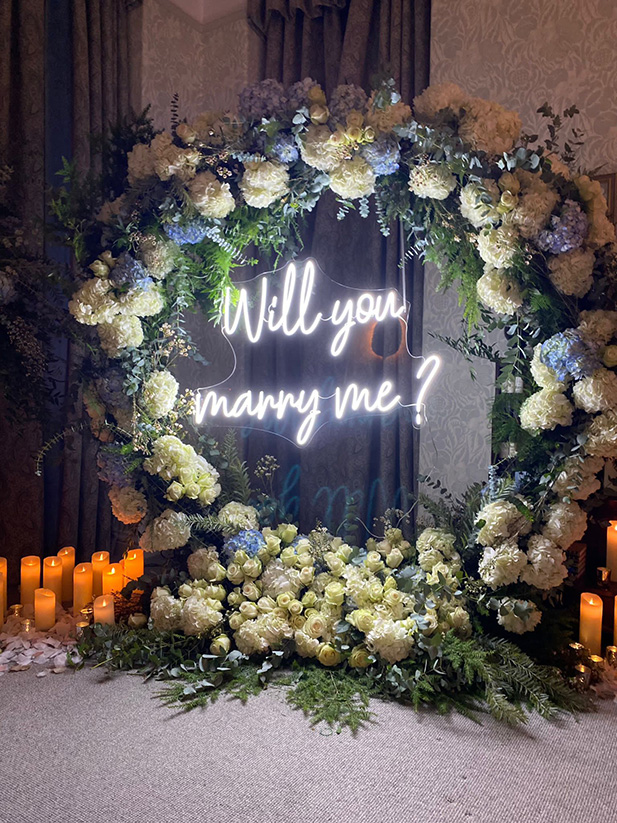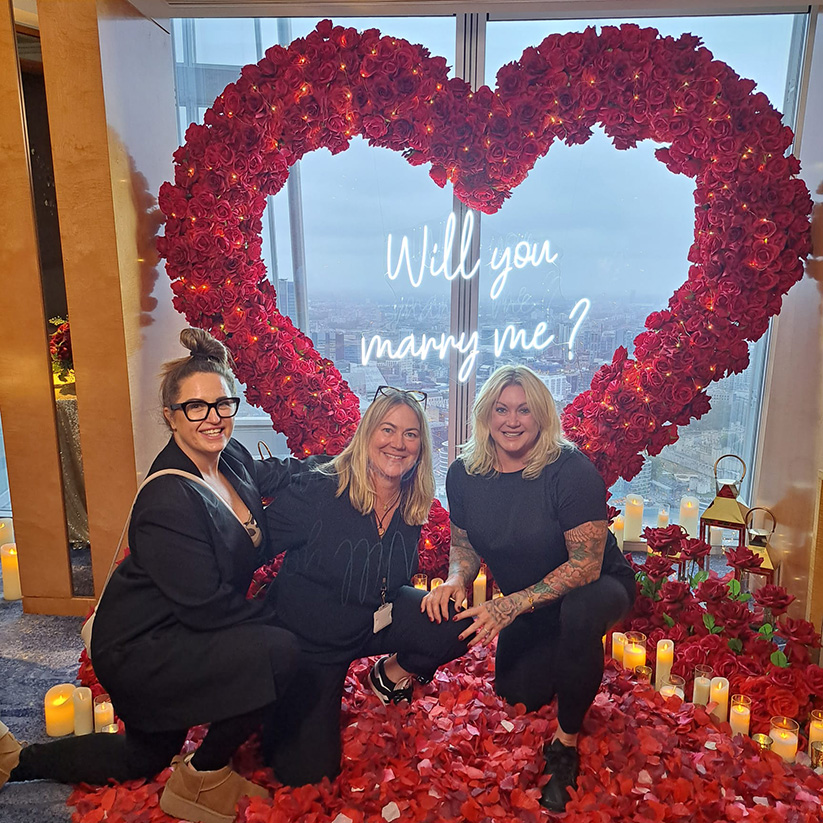 In Bloom: Love, Luxury, and The One Romance with Kuy & Co Flowers
With The One Romance and Kuy & Co Flowers in perfect harmony for so many years now, the canvas of romance has evolved into an even more exquisite work of art. From the tender language of flowers to the grandeur of bespoke installations, love stories are being painted with petals that embody every nuance of emotion. Through this partnership, Laura Kuy's artistic brilliance and The One Romance's dedication to crafting unforgettable moments weave together into a symphony of love – one that will resonate through time, memory and all your senses…
We love you Laura and your amazing team!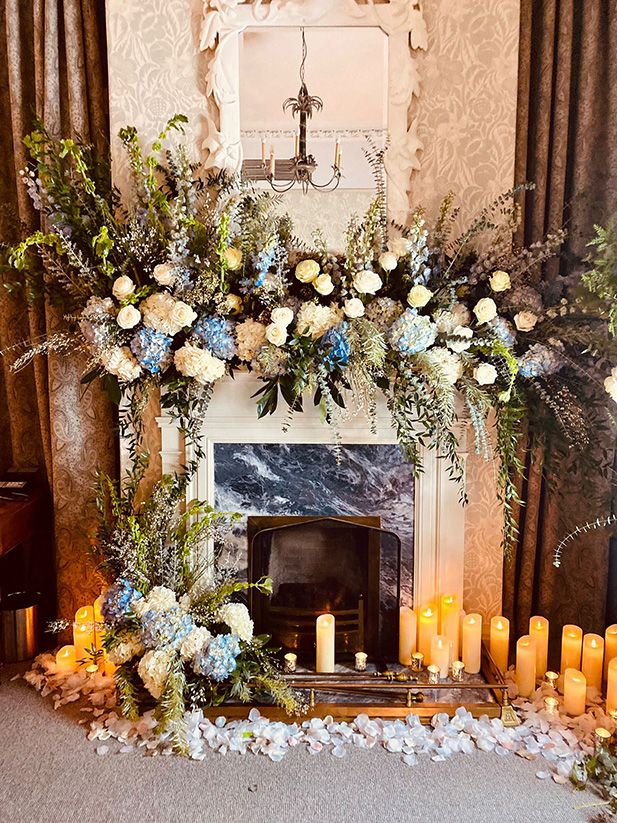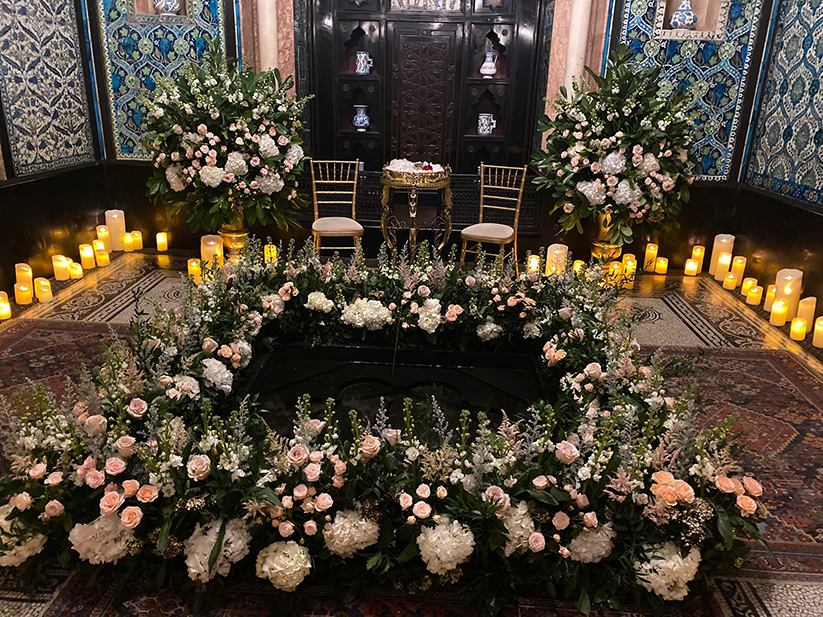 Which flowers will you have at your special romantic event? Fresh? Silk? Buds? Boho? Classic? Get in touch with us to learn more about what's on offer and the special meanings behind some of our favourites. But remember, at the end of the day, the choice is up to you and whichever flower speak to you and your partner is the perfect choice.