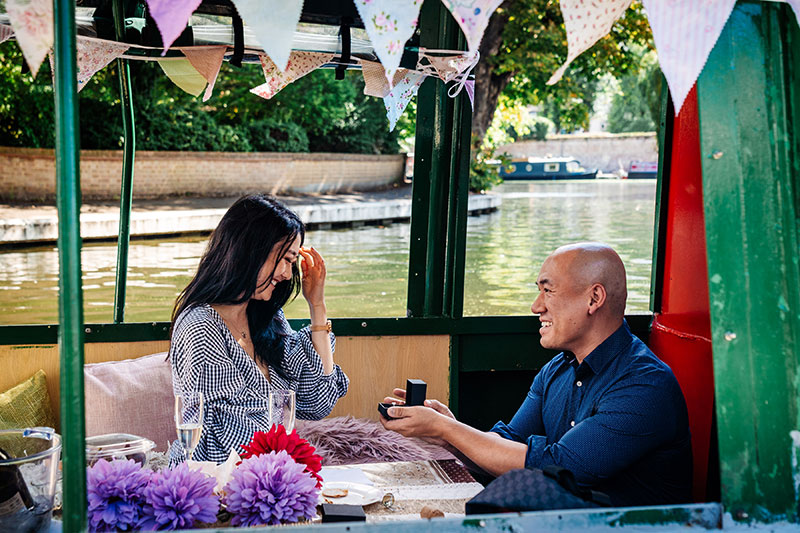 London's famous River Thames might be our most visited water-based landmark, but it is most certainly not our only one! A hidden gem is embedded into the foundations of our beautiful city and this best kept secret could be the perfect backdrop for your romantic surprise. Its location – Little Venice! This area of West London boasts its stunning waterways in junction with the Paddington Arm of the Grand Union Canal. Stretching for miles and winding through some of London's most glorious houses, you will be transported to a haven fit for any European city, but without the flight or expense!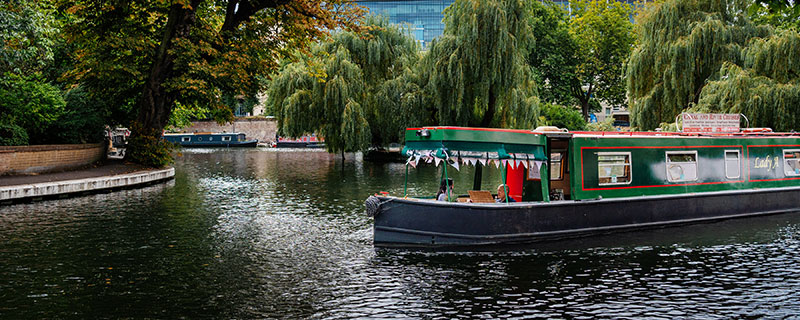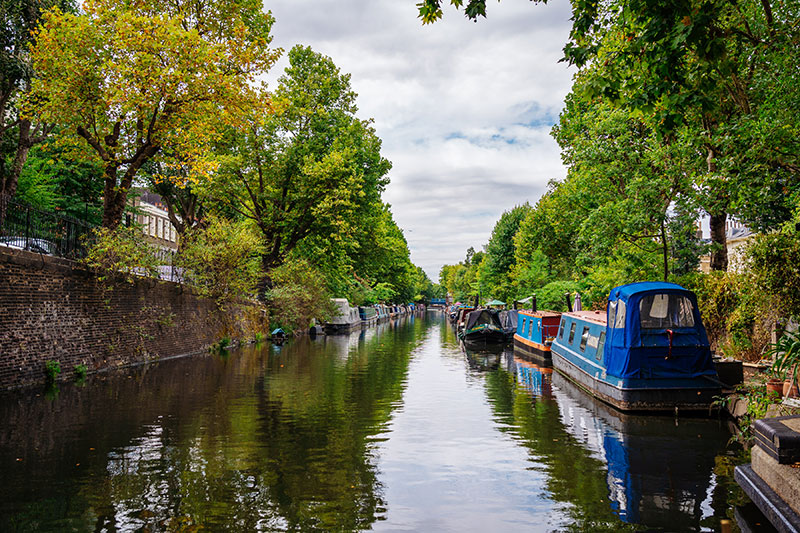 Our team at the One Romance has been operating on the canals for years and have the best possible connections with the stunning long boats and canal boats that call it home. One of our favourite romantic surprises to offer is a stunning two-hour trip round the canals most beautiful scenery in a private boat with your very own luxury picnic, with combinations of food and beverages to cater to your perfect preference. Pop champagne and taste French cheeses, or prosecco and prosciutto hams, or a classic English afternoon tea, whichever you choose, luxury will prevail.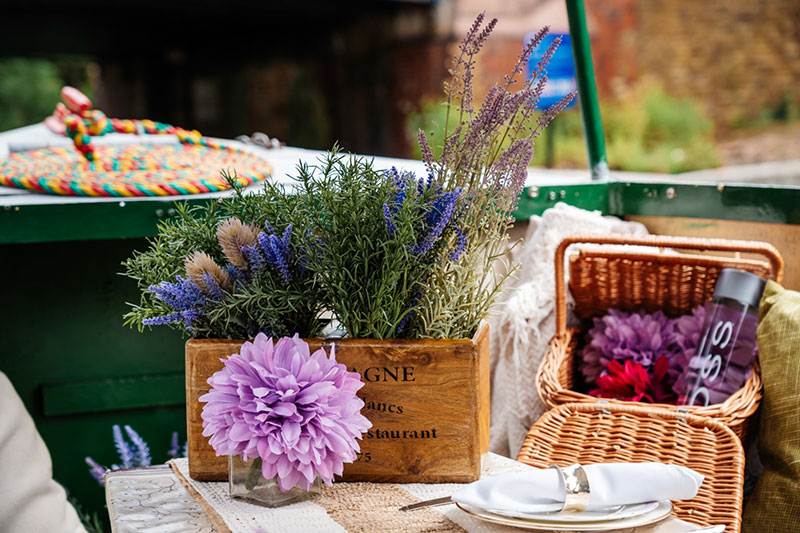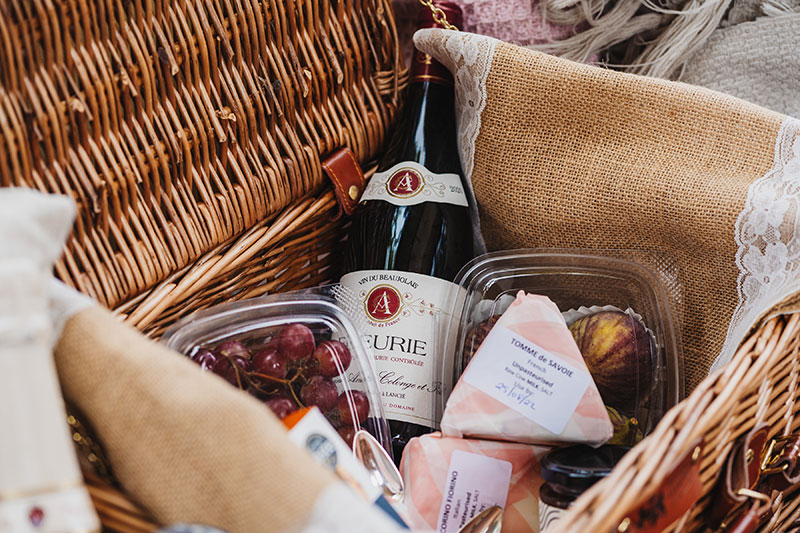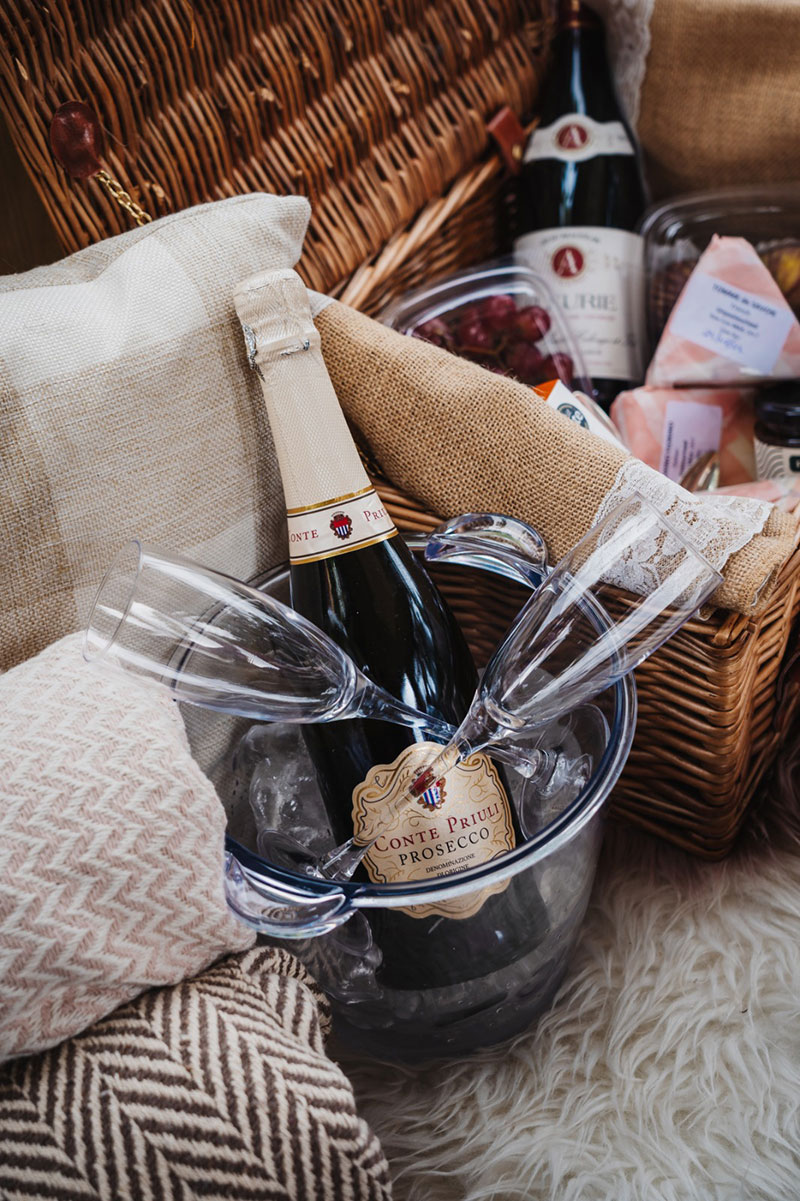 For Alan however, this romantic surprise was host to more than just luxury treats. Alan knew he wanted to make the most of their journey, and ask a question he had been dying to ask Tiffany for some time… What better way to ask it, than a burst of red umbrellas to stand proud above them reading out his question in a majestic display of colour, as they sail past into their brand-new future!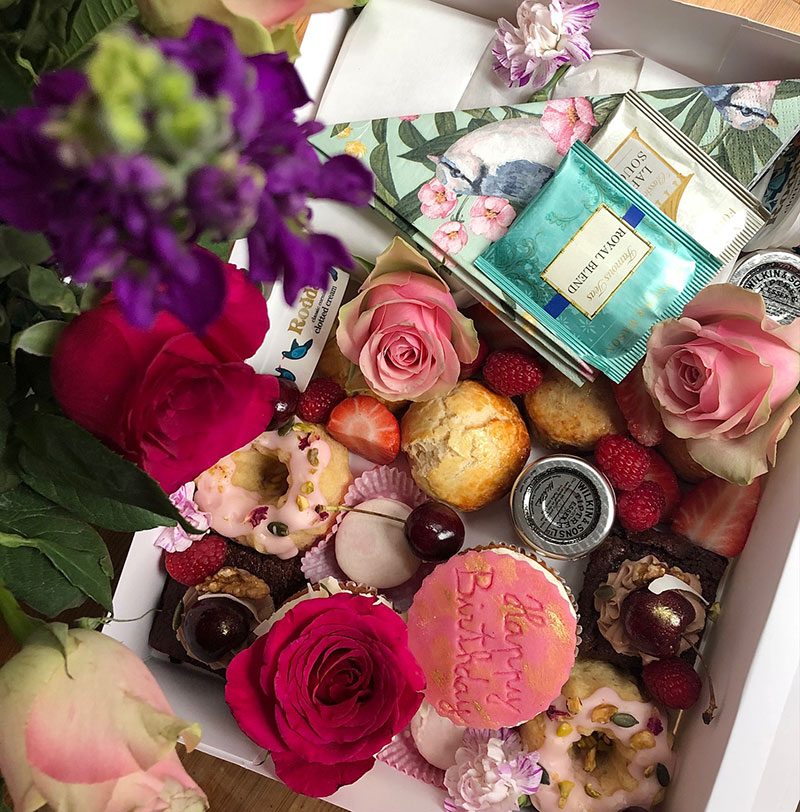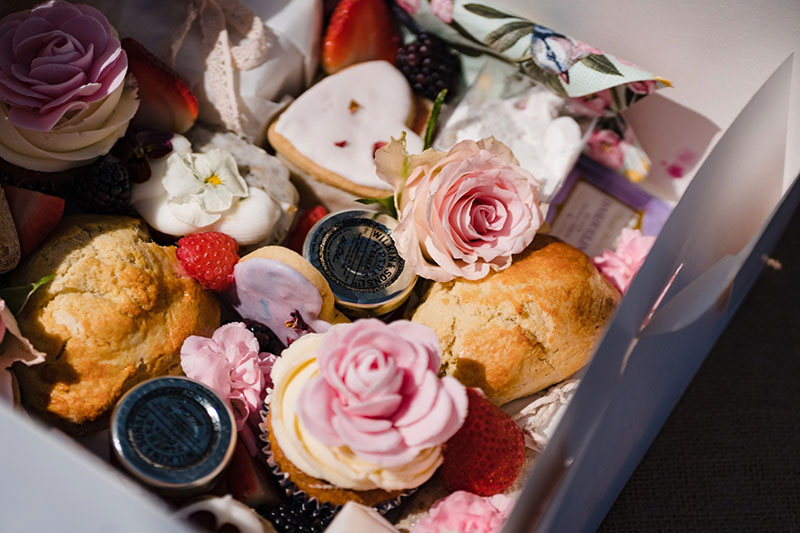 Timing is everything with these sorts of surprises, and that's why our team is filled with experts in the events industry to curate and coordinate your event down to the tiniest of details. Accessing the spaces days before to ensure we choose the perfect bridge and boat spot, we then arrive early on the day for multiple practice runs to ensure the timings of the big reveal are perfect as well as aligned and measured to the exact scale as each other. This ensures a clean aesthetic for photos and clarity of message which when it comes to asking someone to marry you, is a much-needed priority!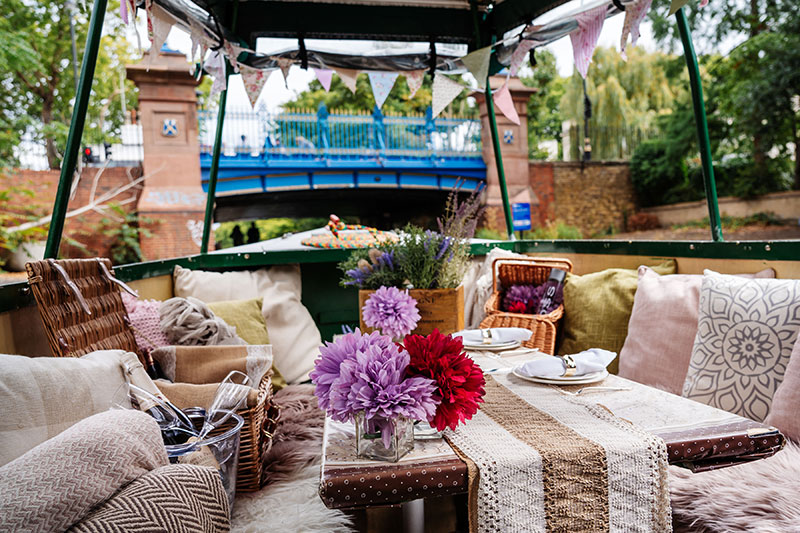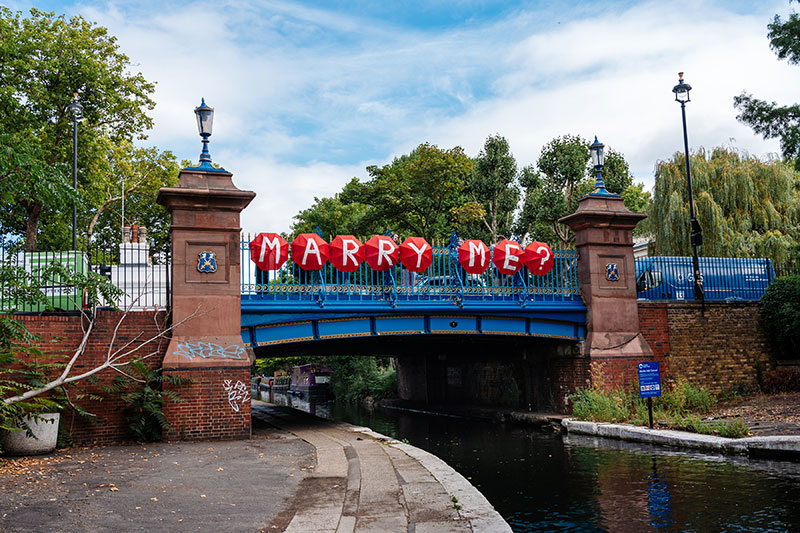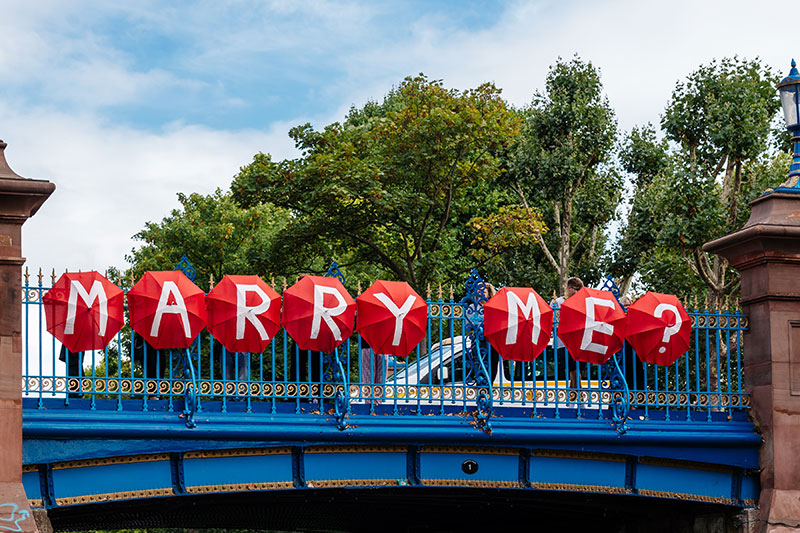 With all this talent, preparation and commitment, Alan's surprise umbrella canal proposal went swimmingly, and we are so thrilled they were able to enjoy the proposal of their dreams, and that we could be a part of making that dream come true.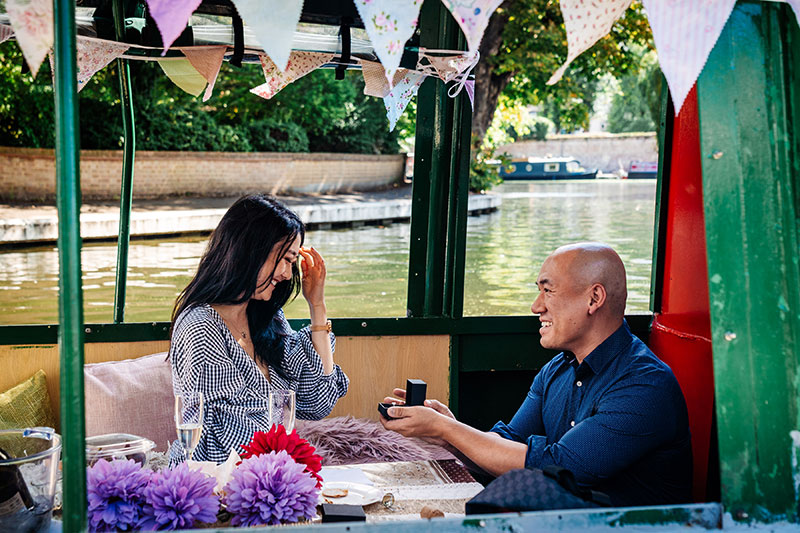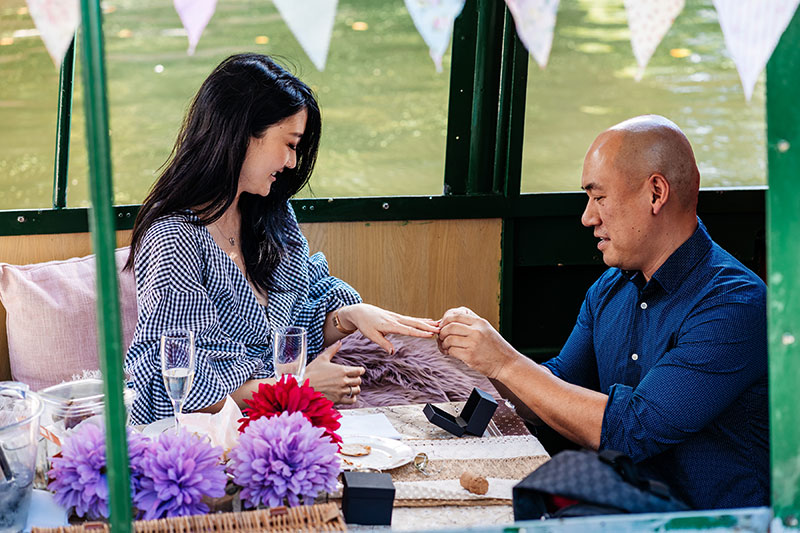 Where would you choose to pop your question? Who would you want with you? Perhaps your family and friends could be hiding behind those umbrellas too ready to celebrate. We are all about personalisation, and love hearing your ideas, big, small and in-between, to see how we can move forward and bring more love, luck and happiness to our clients.
We can't wait to hear from you!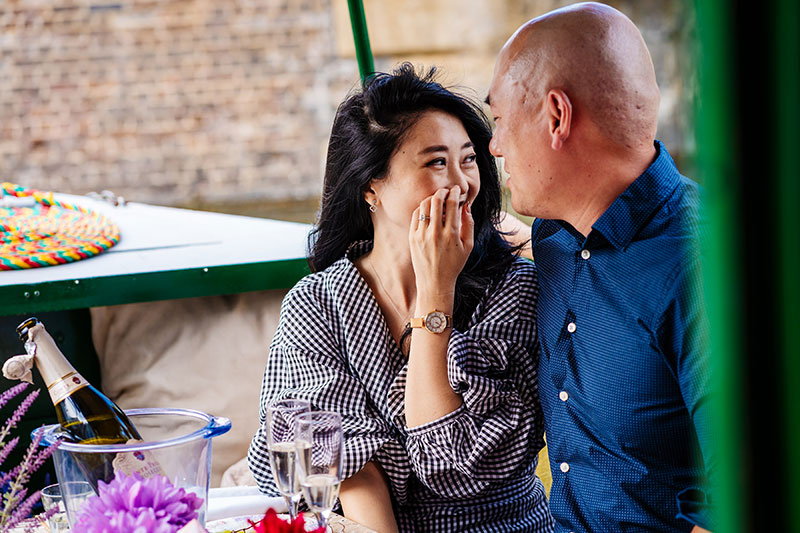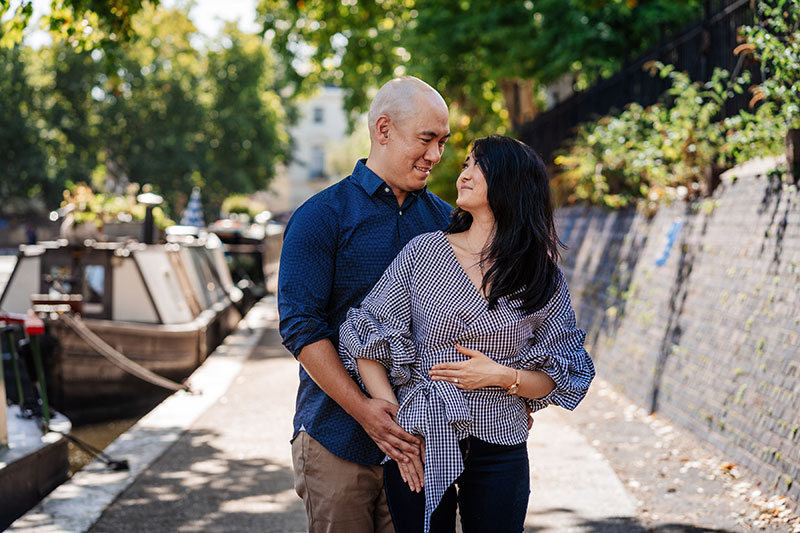 Photographer credit:
Gemma (www.gemmachase.co.uk)
@gemmachasephoto