A Spine-Chilling Halloween Proposal
Zombies, Love, and Gothic Elegance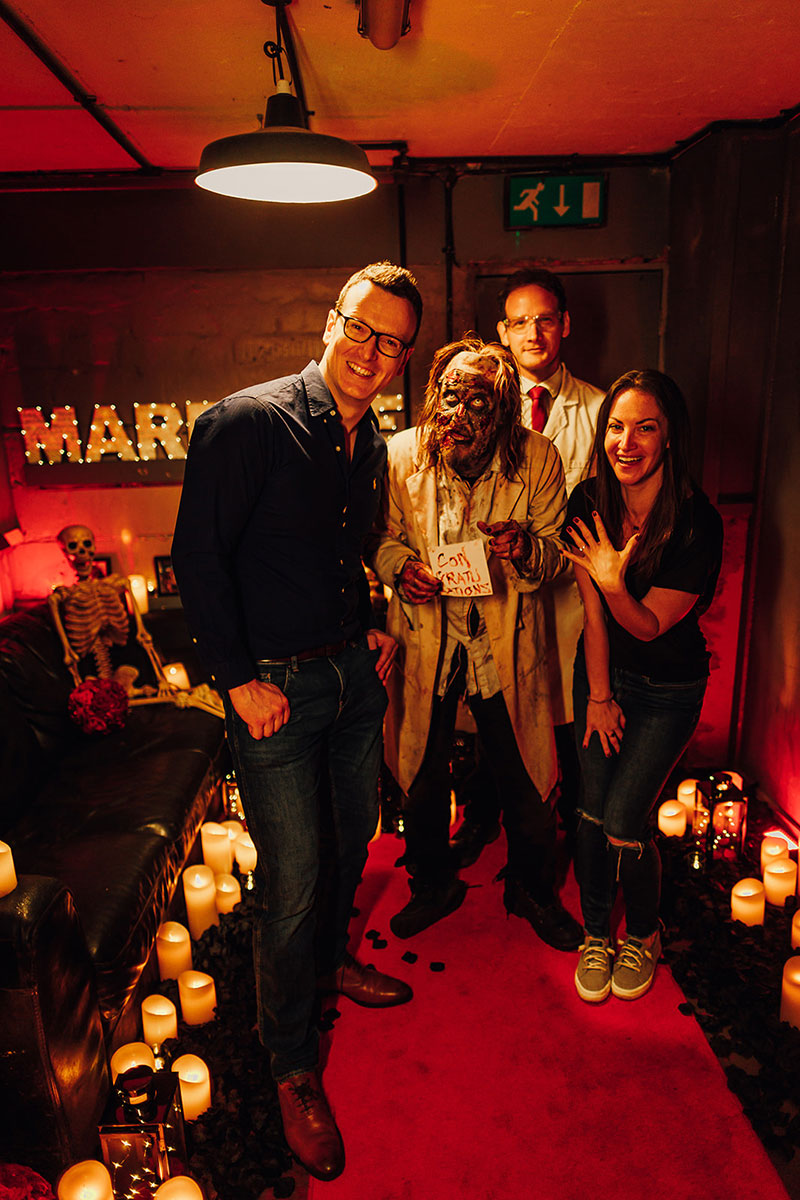 Halloween, a time when the boundaries between the ordinary and the supernatural blur, provides the perfect backdrop for unique and unforgettable experiences. In the heart of London, a city renowned for its history and mysteries, an extraordinary event took place: a surprise zombie-themed proposal for our gorgeous couple James and Rachel. Set within a haunted house bunker escape room adorned with gothic decorations, this tale of love, zombies, and eerie elegance is one that will send shivers of excitement down your spine.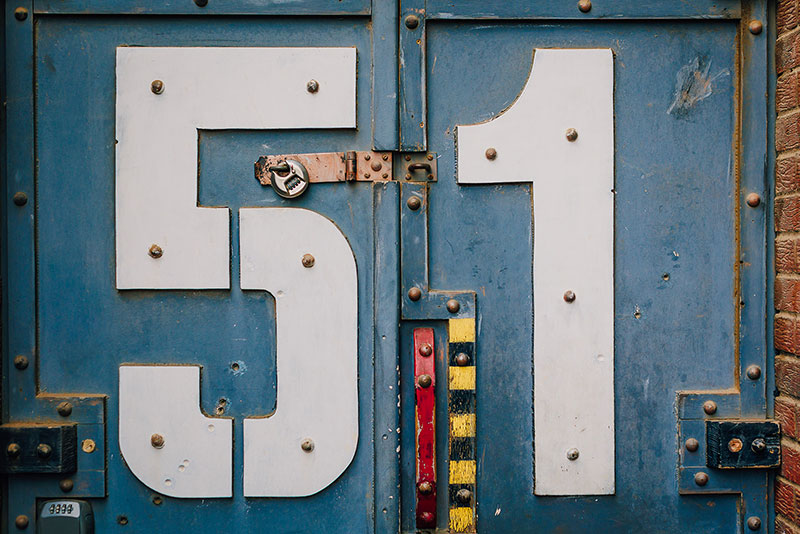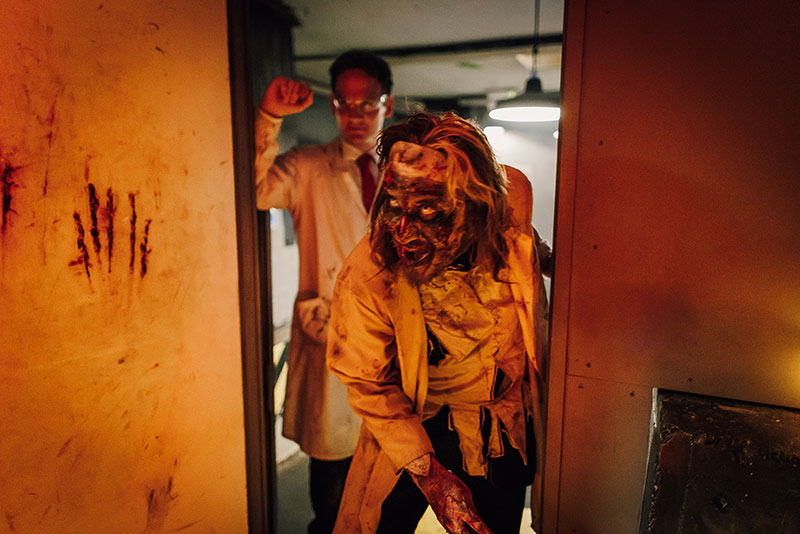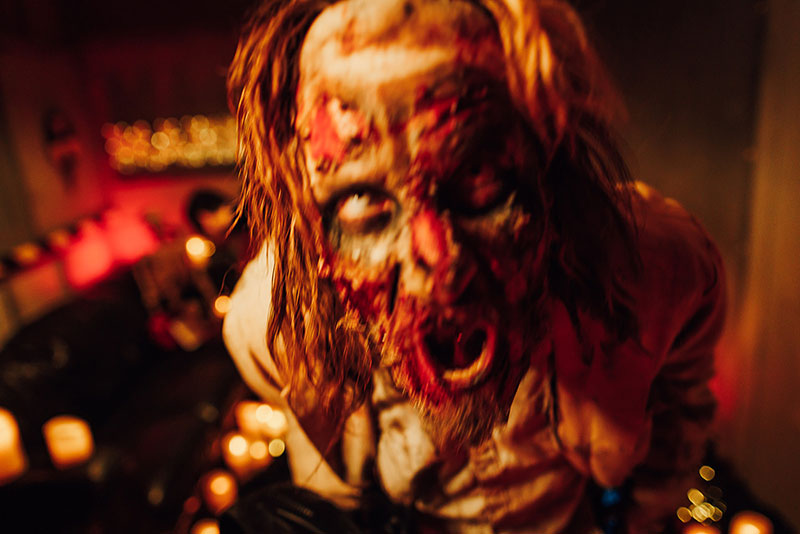 Setting the Stage
Imagine stepping into a world where the eerie meets the enchanting. In a hidden bunker escape room, with live zombies, ghosts and monsters roaming free, the stage was set with meticulous attention to detail by our glorious ghouls here at the One Romance. With every attention to detail being paid, we knew we can bring luxury and class to any design choice and wow did we love the result of this creative fusion! Skeletal figures loomed in the shadows, red roses cast their deep crimson glow, flickering candles illuminated the path, and oozes of fake blood hinted at the dramatic surprise to come.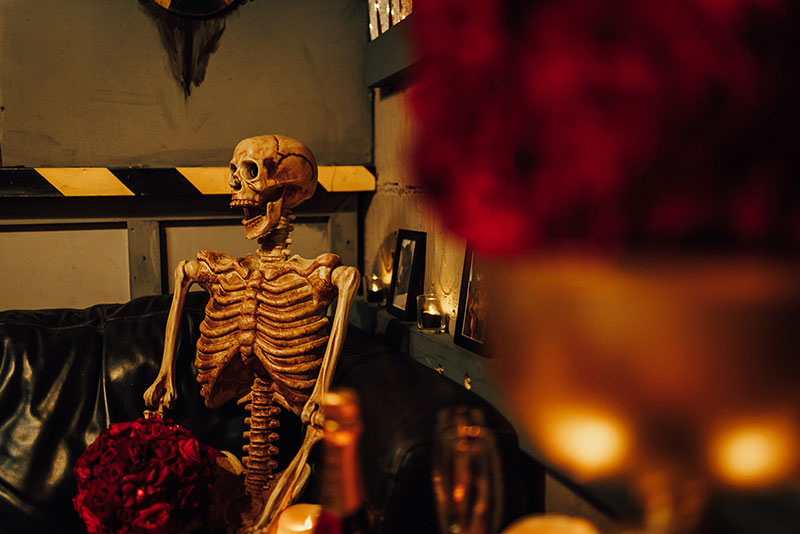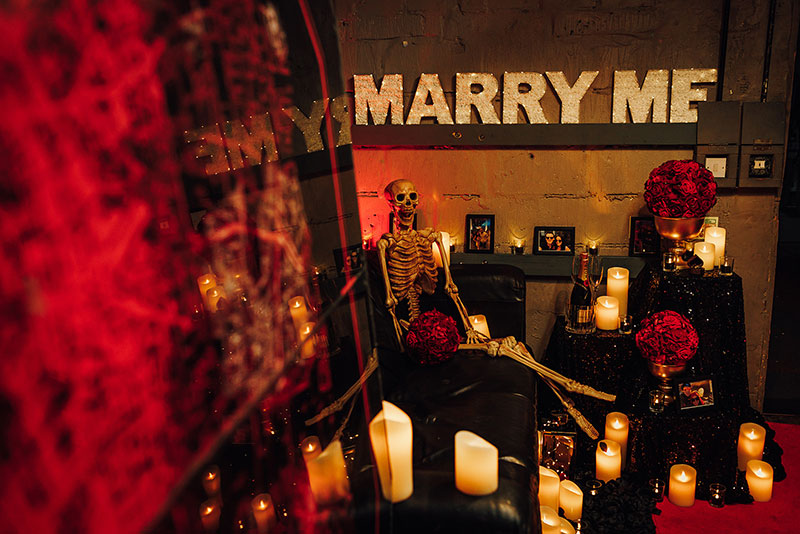 As James and Rachel entered the escape room, little did Rachel know that this Halloween would hold more than just tricks and treats. With their shared love for adventure, it was the perfect backdrop for James to pop the question in a way that would resonate deeply with both of them and take Rachel by surprise – a crucial element of their special day for James!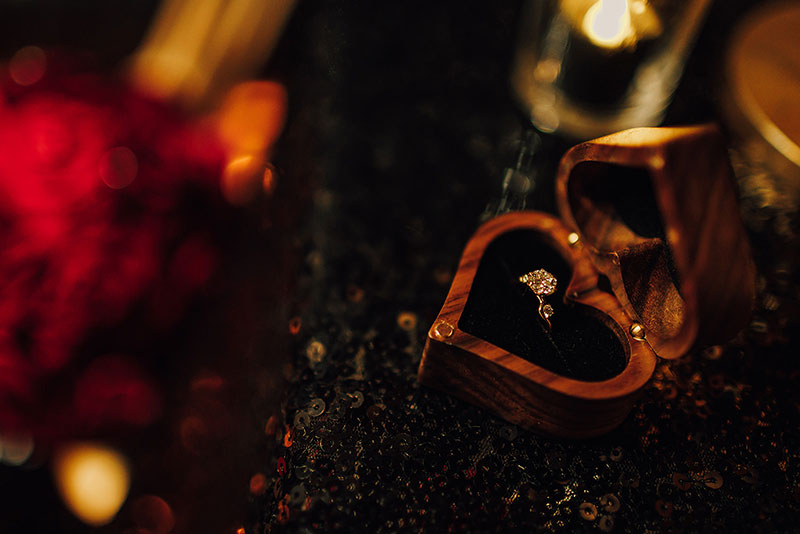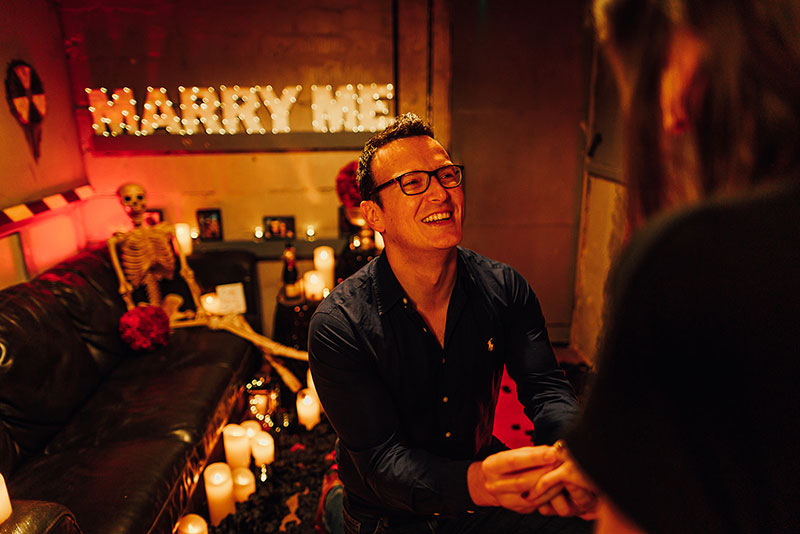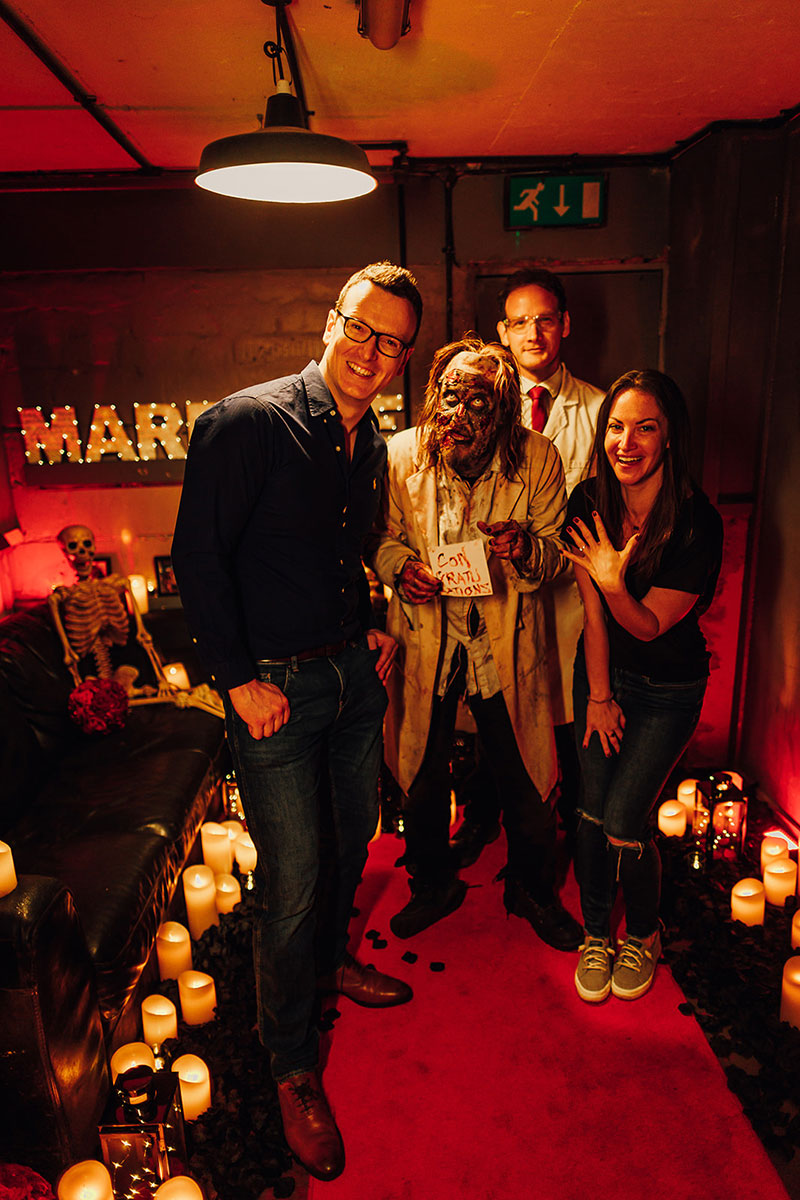 Amidst the dim candlelight and the crimson ambiance, after staggering, running and puzzling their way through the haunted house together, facing challenges as the strong and sturdy couple they are… James took their future in his own hands and got down on one knee… With a glint in his eye and a heart full of love, he asked Rachel to be his partner for life. And in a twist that only Halloween could offer, he presented a ring nestled among red roses and skulls, symbolising a love that could conquer even the undead.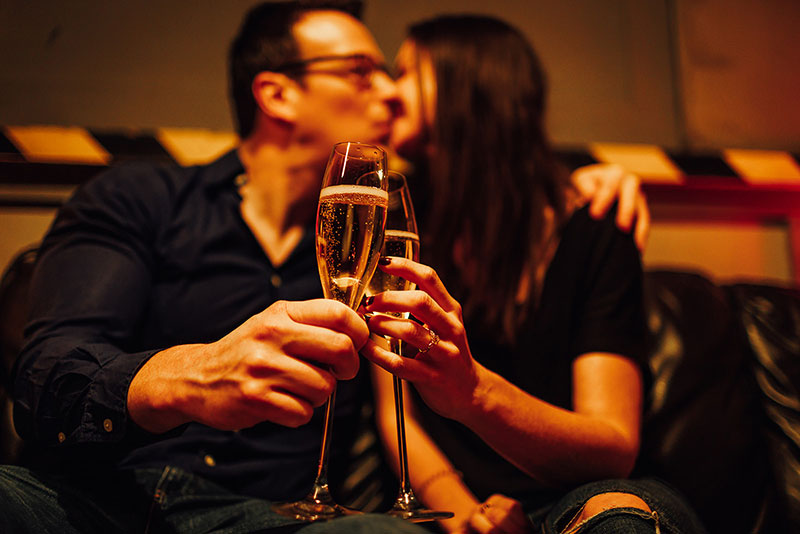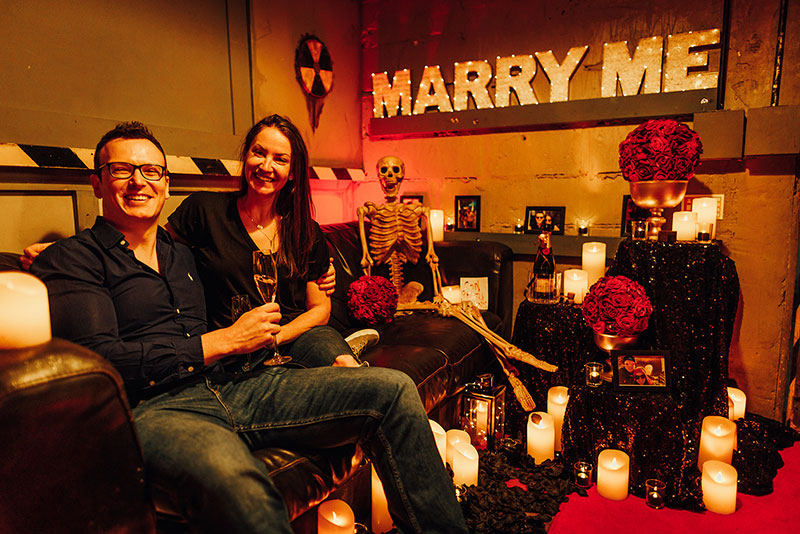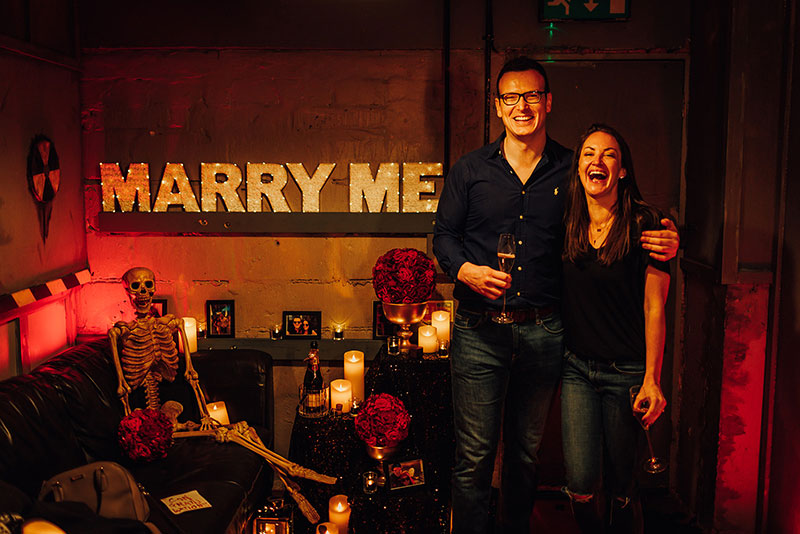 Gothic Grandeur and Romance
The combination of gothic elements, from the skeletons to the flickering candles, created an atmosphere that was both haunting and captivating. The contrast of the red roses against the dark black silk rose petals blanketing the floor, the backdrop of darkness spoke of love that flourishes even in the midst of eerie beauty. This Halloween proposal wasn't just a declaration of love, but a testament to their shared spirit of adventure and their willingness to face whatever life – or the afterlife – may bring.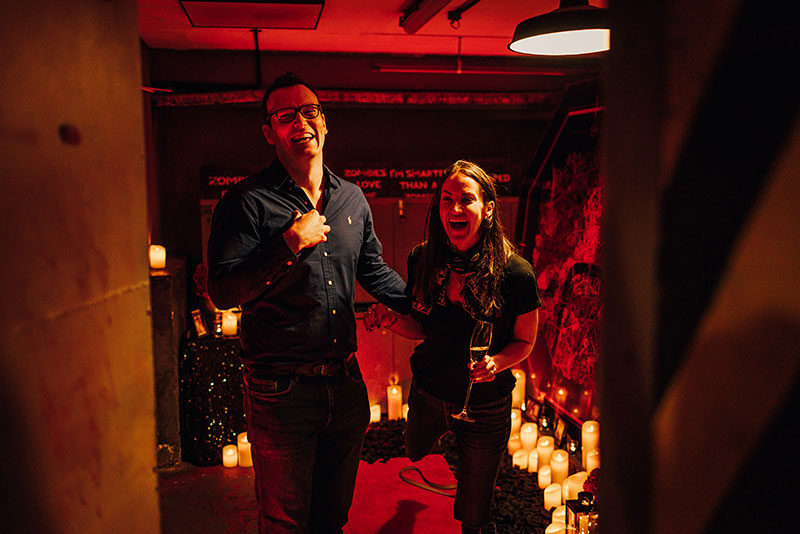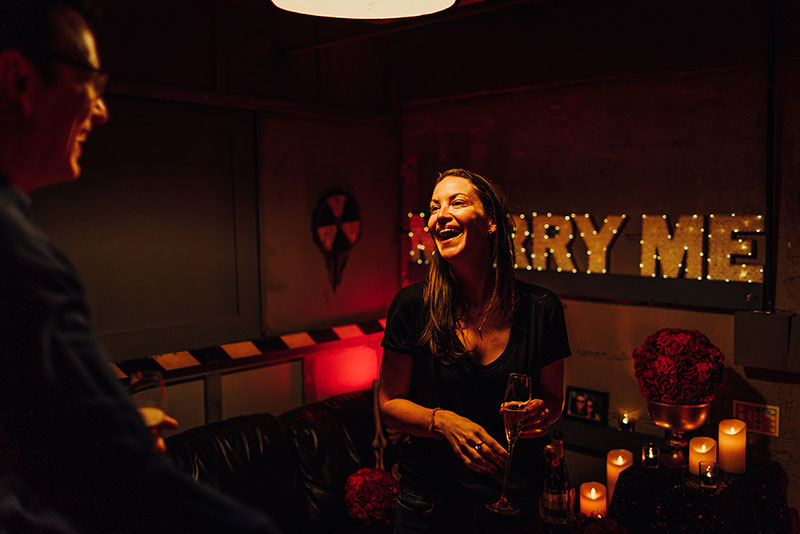 James and Rachel's zombie-themed proposal in a haunted house showcased that love has the power to transcend even the most supernatural of settings. The juxtaposition of the eerie and the romantic created an experience that will forever be etched in their memories and the memories of those who witnessed their union. This Halloween, as we celebrate the mysterious and the magical, let James and Rachel's story remind us that love knows no bounds, not even the ones between the living and the undead.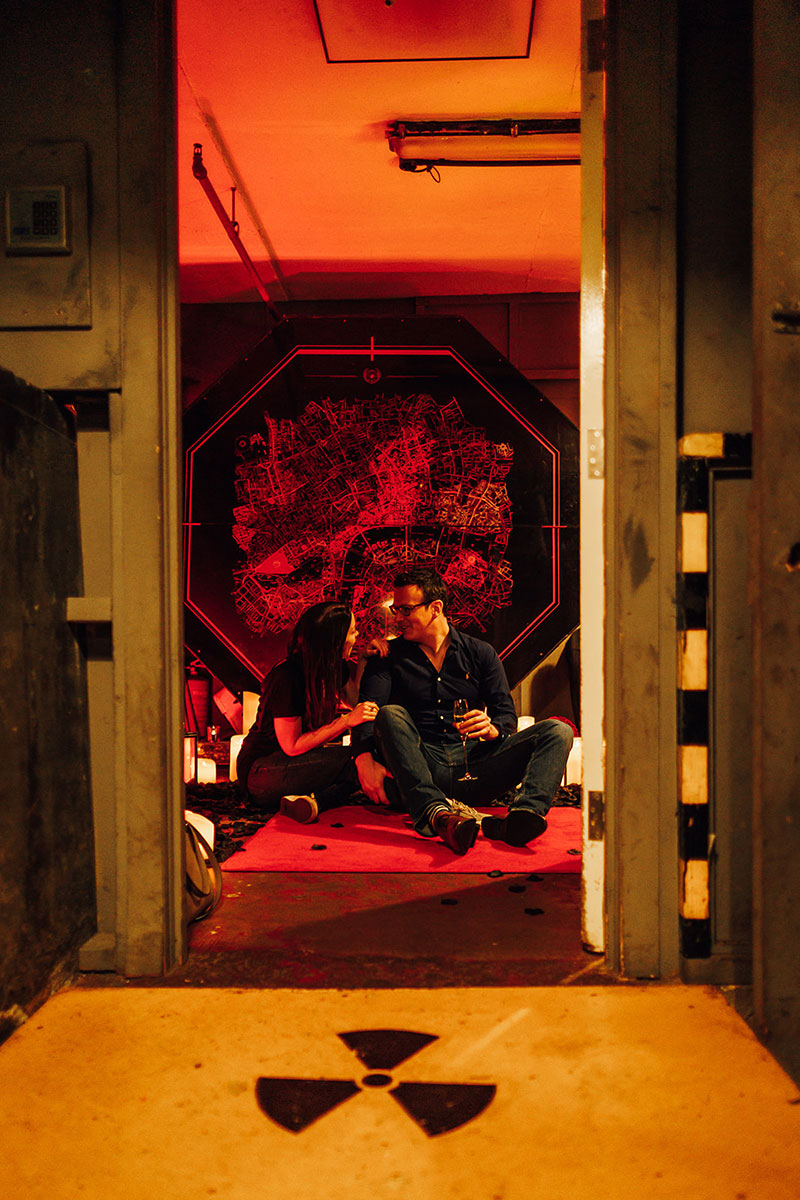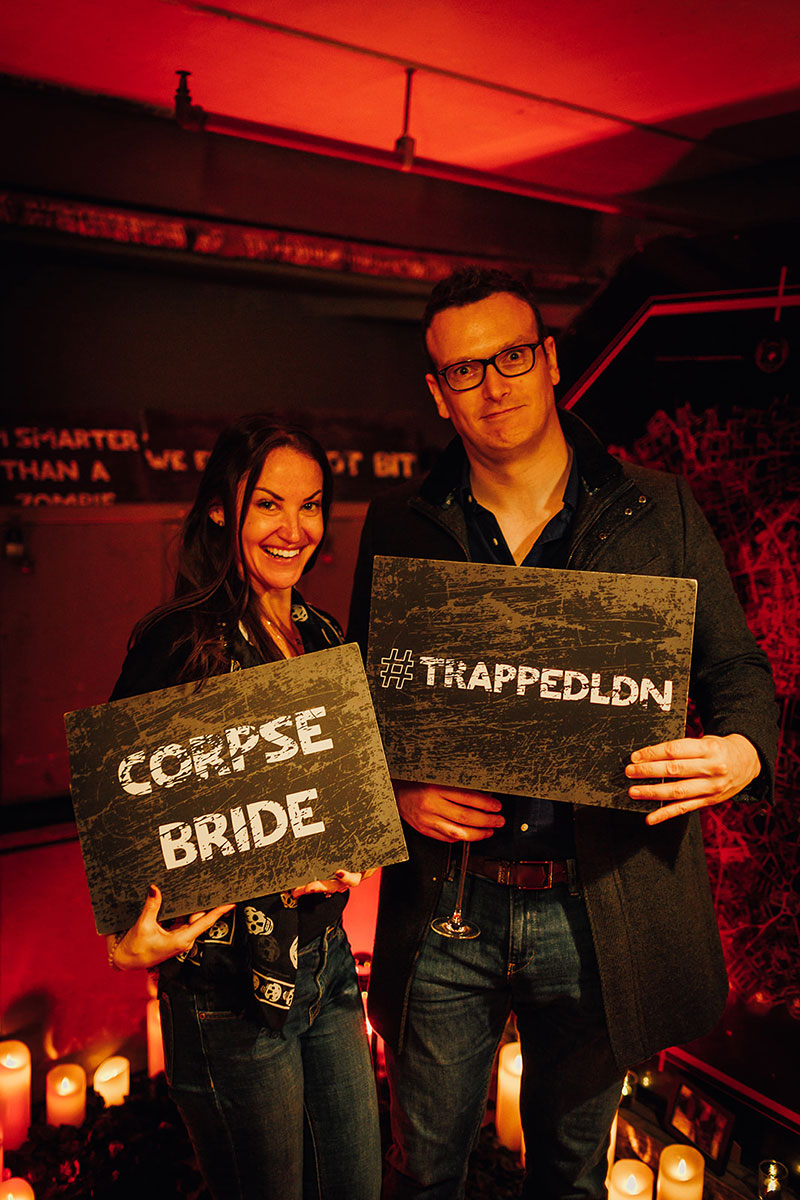 Your proposal can be whatever you choose it to be! James and Rachel's incredible event just reminds us to have fun with each other and with our plans, don't let anyone tell you how to live your life or how to ask your loved one to live it with you forever! Call us and have a chat about the different unique options that could inspire your special day! And as always during this time of year, from all of us at the One Romance, Happy Halloween!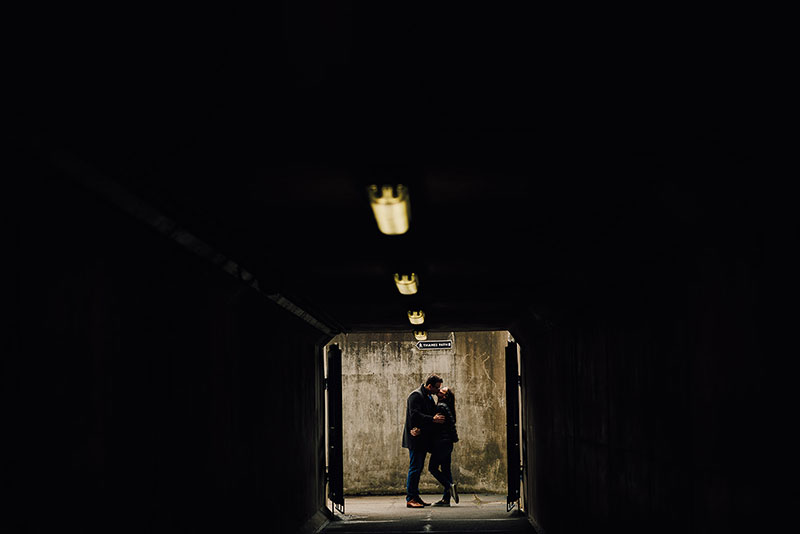 Thank you for our stunning pictures by Tom @linaandtom
#LoveBeyondTheGrave #ZombieProposal #GothicRomance #HauntedLoveStory