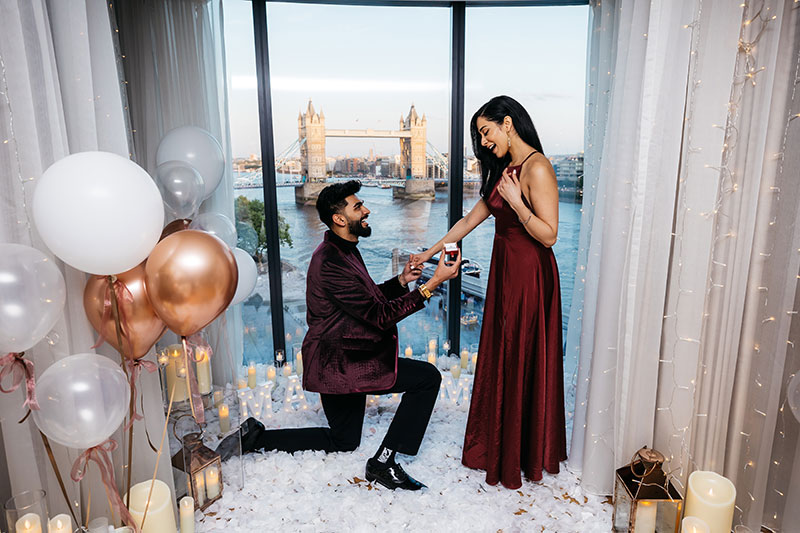 Our expert team here at the One Romance works tirelessly to curate and produce the most stunning proposals and romantic events for all our couples, but there's one helper who always needs a special mention… the city itself!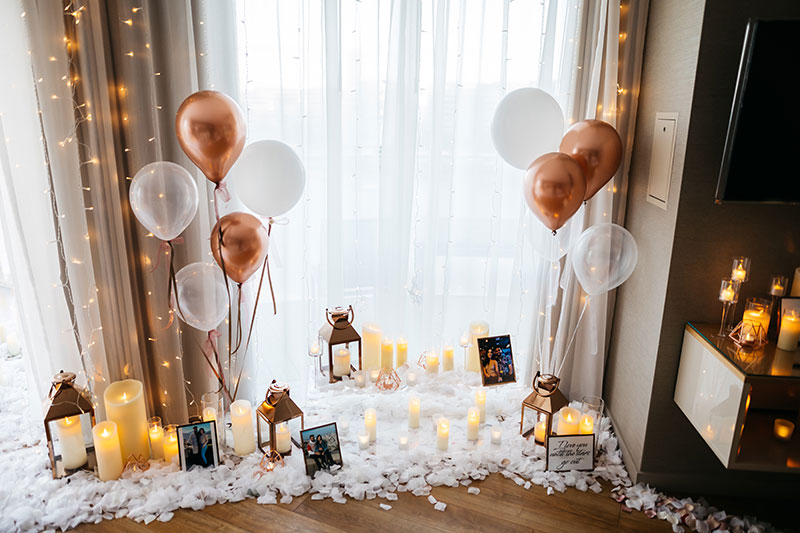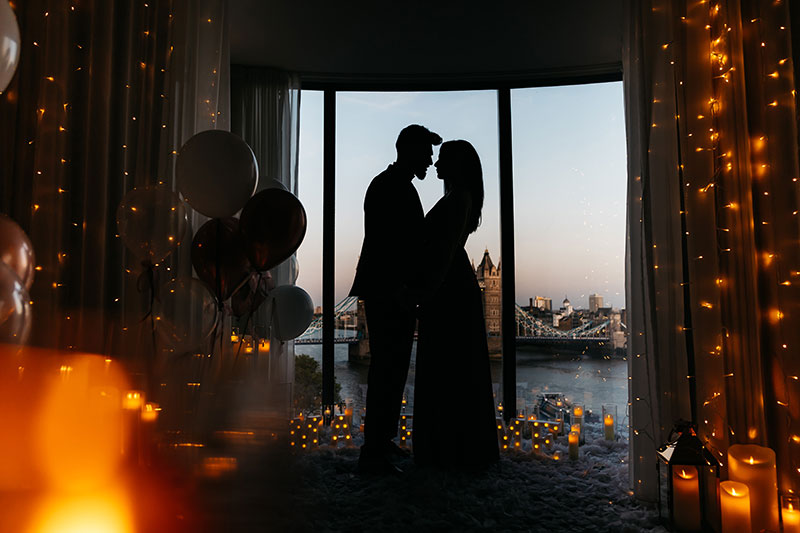 London has been our home for so many years of service and seen us grow from humble beginnings to the UK's leading luxury romance company and we couldn't have done it without its help. The city offers some of the most stunning and iconic backdrops in the world. For Karan, his choice of which to prioritise was clear: none other than our famous Tower Bridge.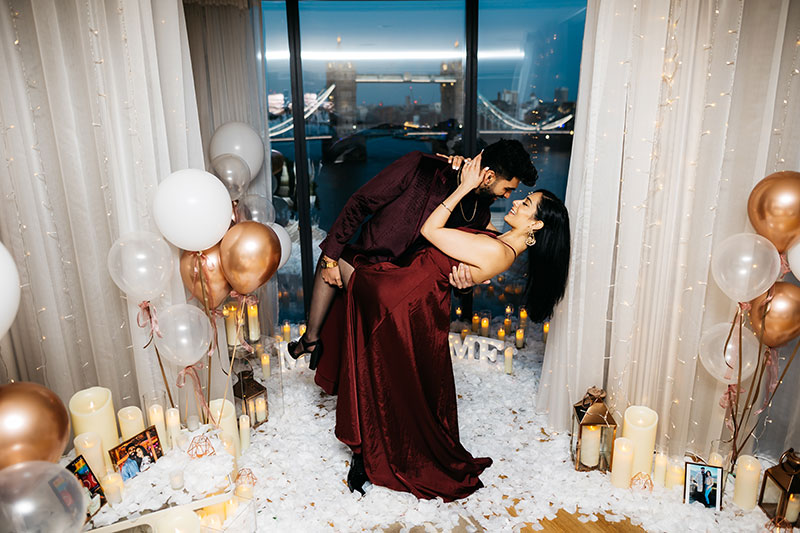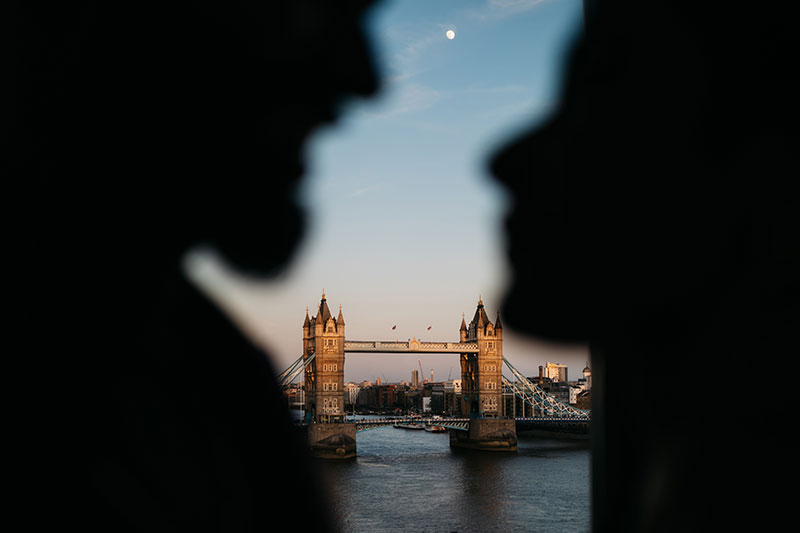 In their private luxury Thames-side apartment, Karan and Jyoti made their dreams come true in front of this famous cityscape, surrounded by pure white and rose gold romance.
The views make this space a perfect slate for our teams intricate signature room designs, and any colour ways would look stunning! We do have a particular love of a fairy light at the One Romance however, and when Karan mentioned Jyoti's love of all things that sparkle we knew we must include one of our amazing fairy light curtains to adorn the walls and frame his proposal window. From day to night, the flickering light show illuminating their personal photos of cherished memories turned out even better than we could have ever imagined!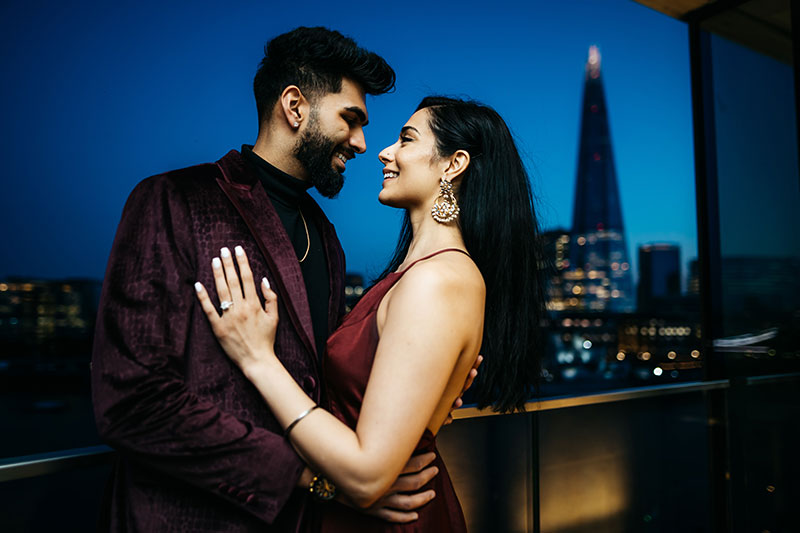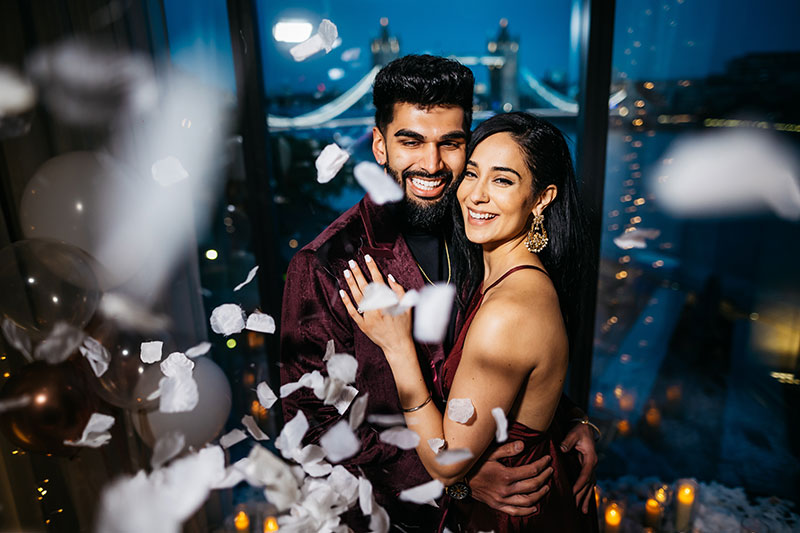 How would you decorate this space? Let our team know and we can help curate your perfect proposal and start your journey the right way.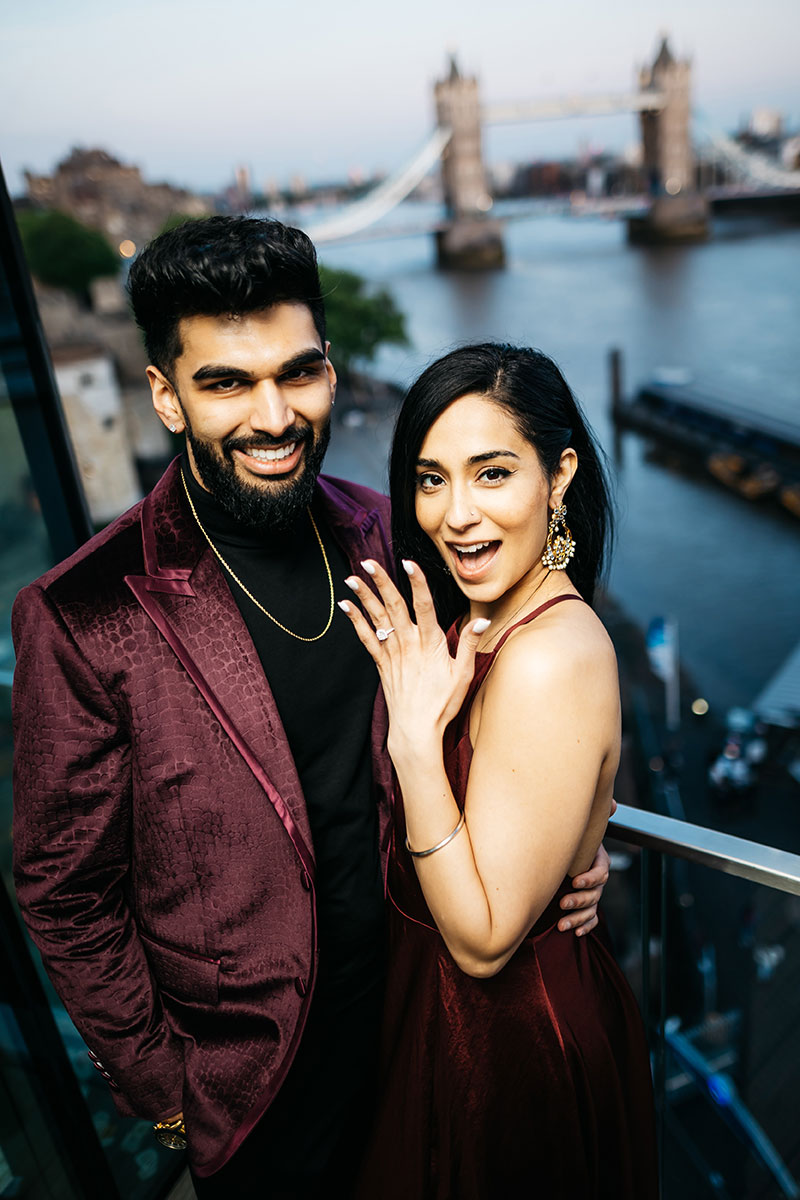 Photography credits:
Paul Grace
@pgracephoto
https://pgrace.co.uk/