Chris and Princess Albert Bridge Proposal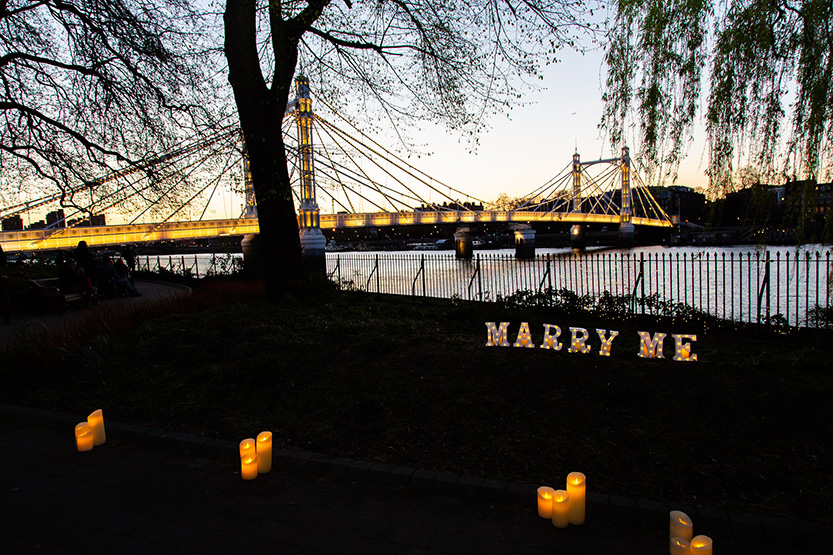 Is it strange to have a favourite bridge in London, because we certainly do! The Albert Bridge has been home to some of our most favourite proposals ever and it never fails to offer the most spectacular backdrop to your special event. It is one of the only bridges in London that is completely wrapped up in fairy lights and at night-time and positively glows across the water, sparkling and reminding us of just how effortlessly beautiful this city can be.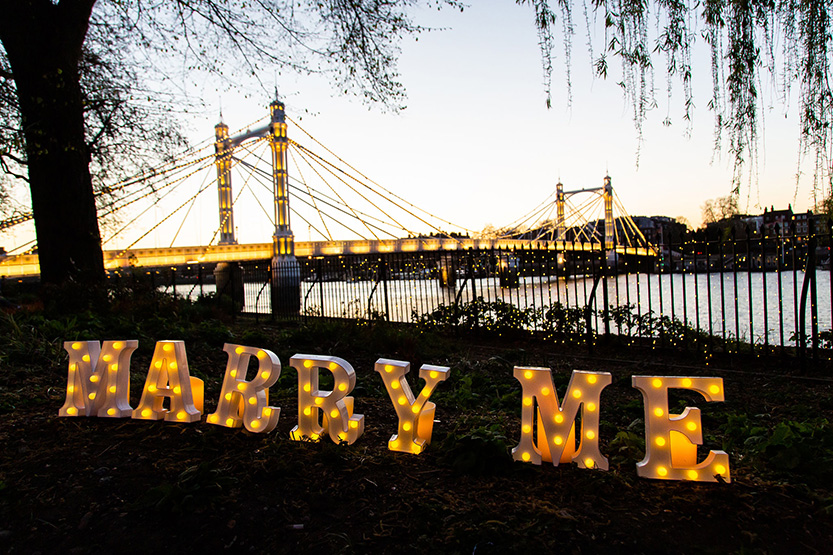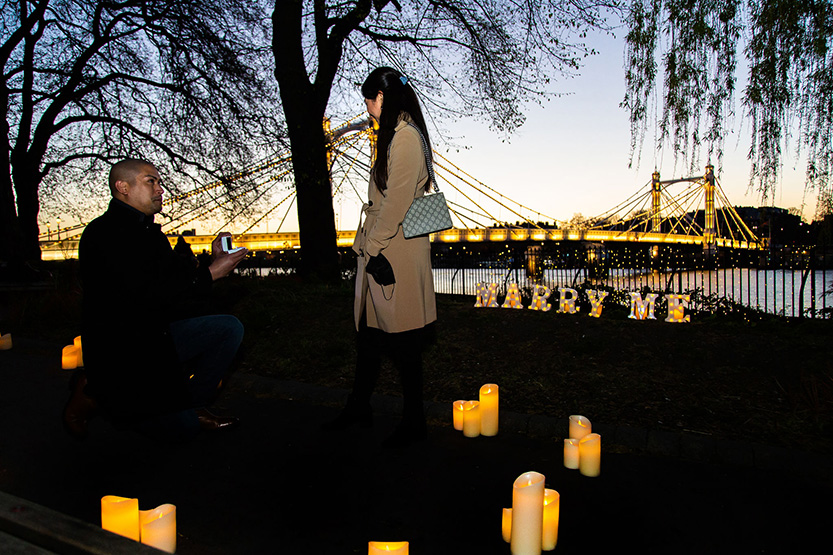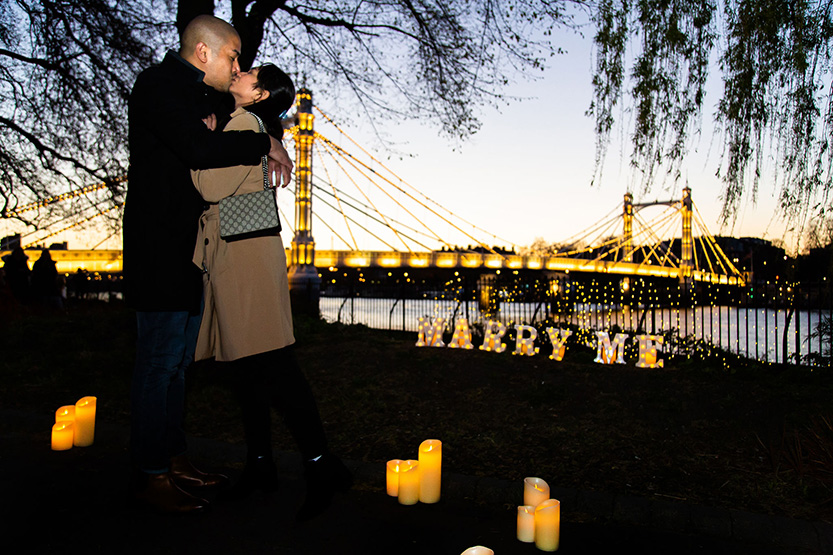 Chris and his beautiful Princess felt the same way, and Chris knew he needed to incorporate the stunning London icon into his proposal. So what better way than to surprise Princess on a late night walk under the glow of the city's street lamps. Not only did his chosen timing make for private streets to wonder down, but it also leant even more drama to the flickering LED candle pathway that emerged out of the twilight and led the happy couple to their surprise romantic scene.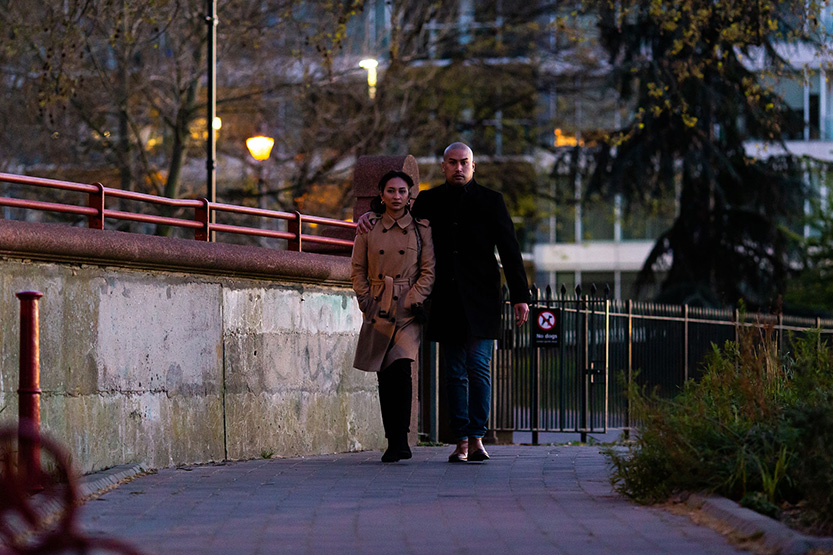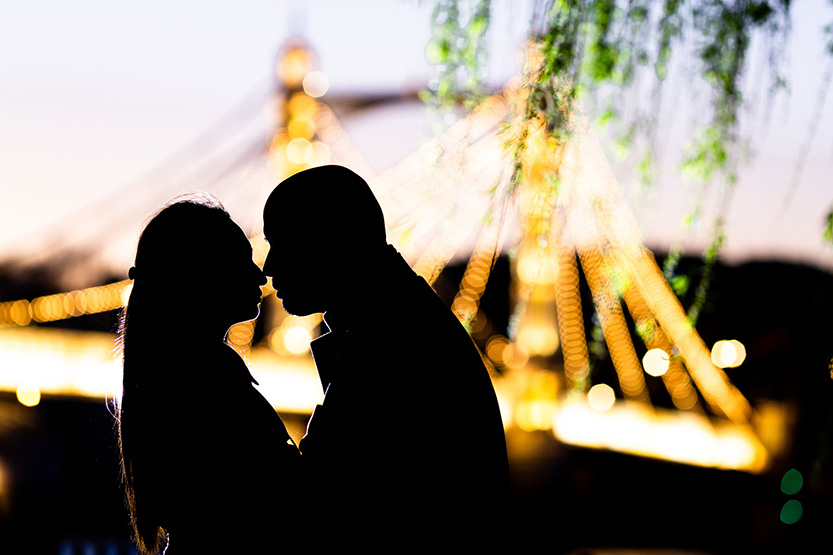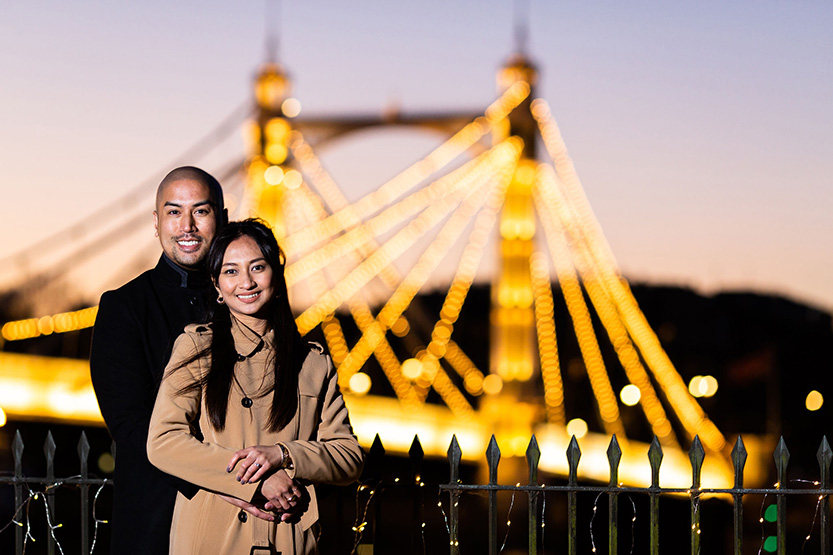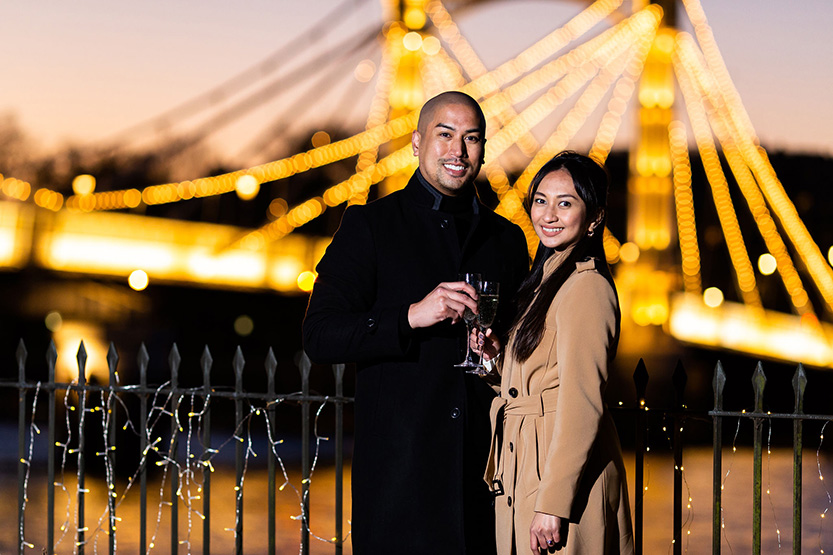 As Chris led Princess past the warm orange glow of lights, their stunning pathway led to the question they had both been waiting for… Marry Me…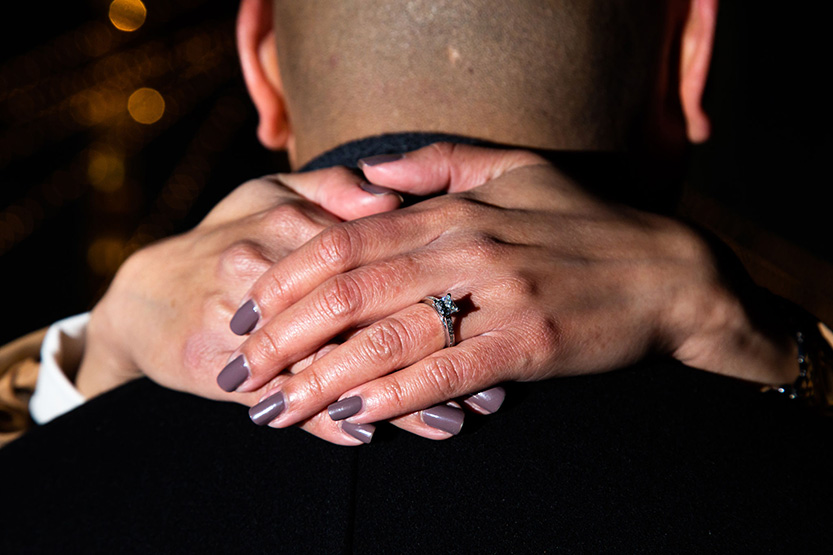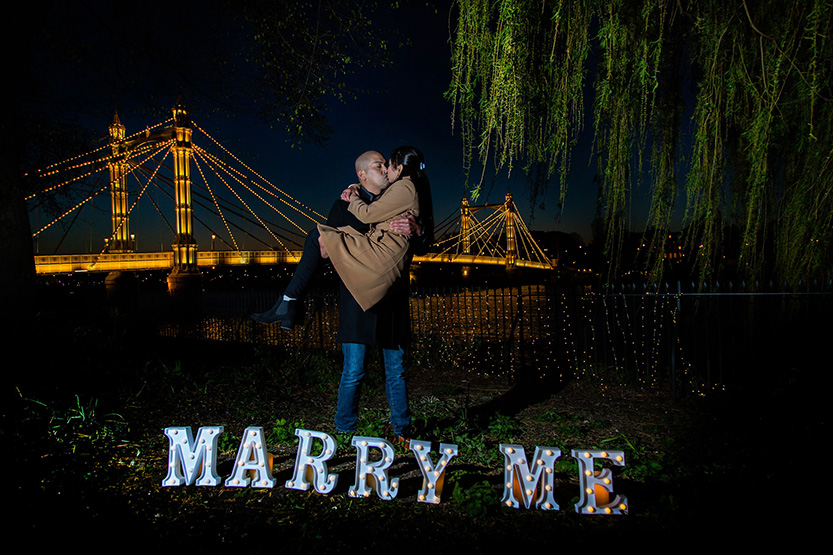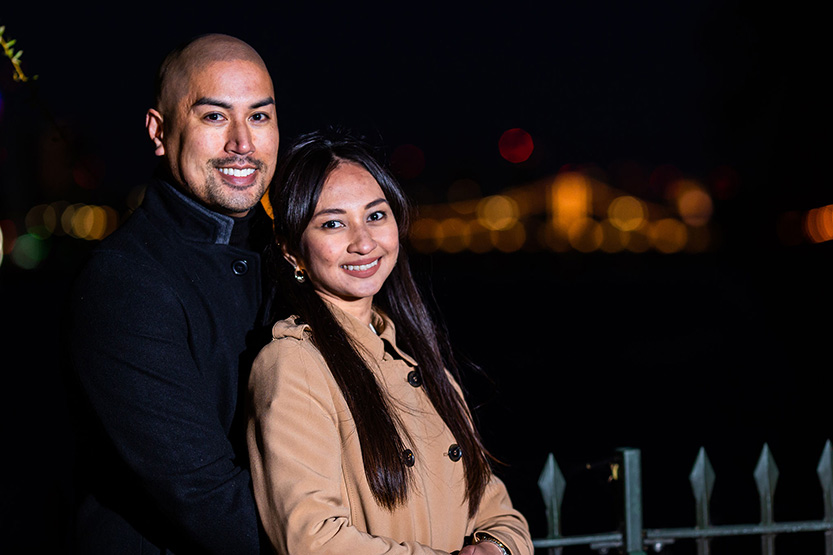 As Albert Bridge lit the scene behind them, and their very own London based fairy grotto filled with love, warmth and happiness, they declared to be each other's forever.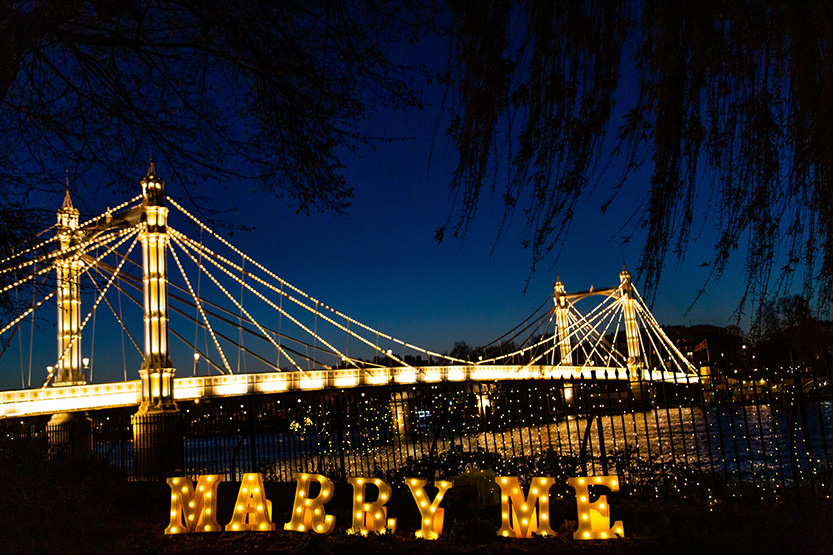 Is privacy important to you as well? Does a twilight proposal feel like the best path for you? It certainly makes those fairy-lights pop! There are so many benefits to hosting your romantic event in the quiet evening times of London when the hustle and bustle has began to disperse. The city at night offers a totally different feel than during the day and there's no need to limit yourself to daylight hours! Come and speak to us so we can help make sure your proposal stays safe, secret and spectacular!
The photographer credit is Kevin Lines 
Kevin Lines
@kevinlinesphoto