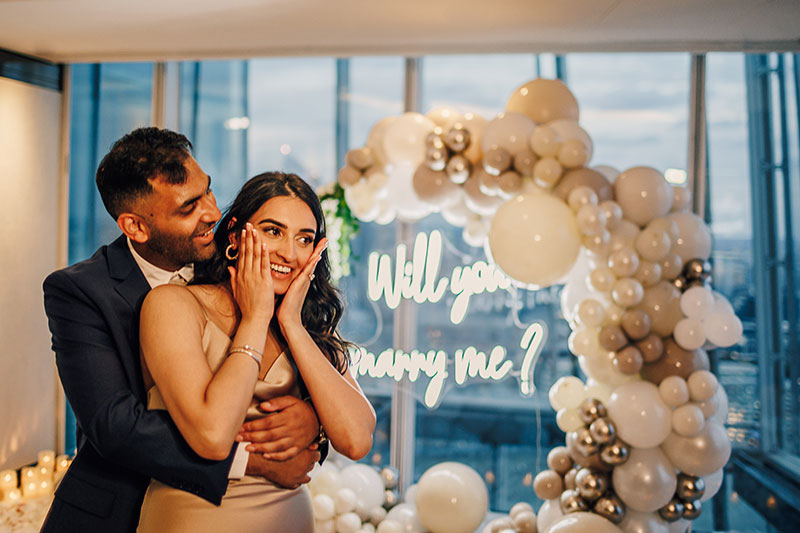 With London's quintessential landmarks and locations, choosing just one to be the backdrop of your most special moment with your partner as where to ask them to be yours forever… can be a little trickier than you think! But there's no reason to panic, our team of specialised proposal planners, event producers and stylists have all been born and raised in our wonderful city and will be on hand to help you choose the space, place and view, so all you have to think about is the person!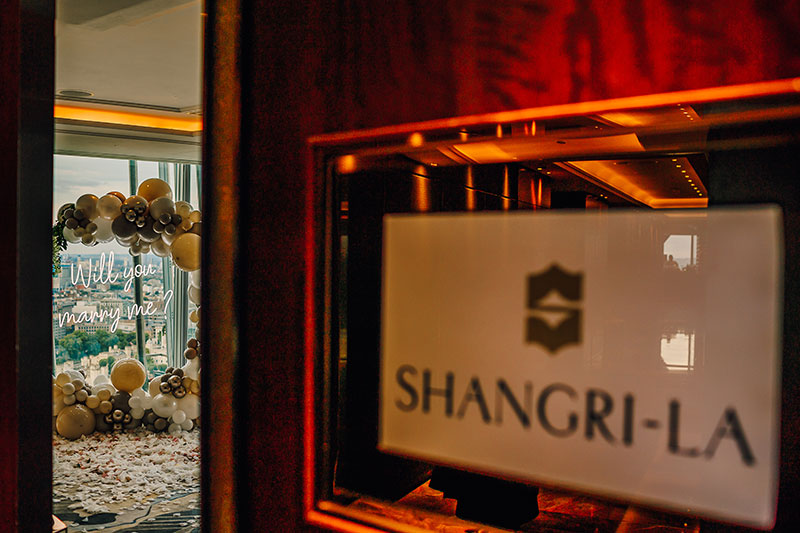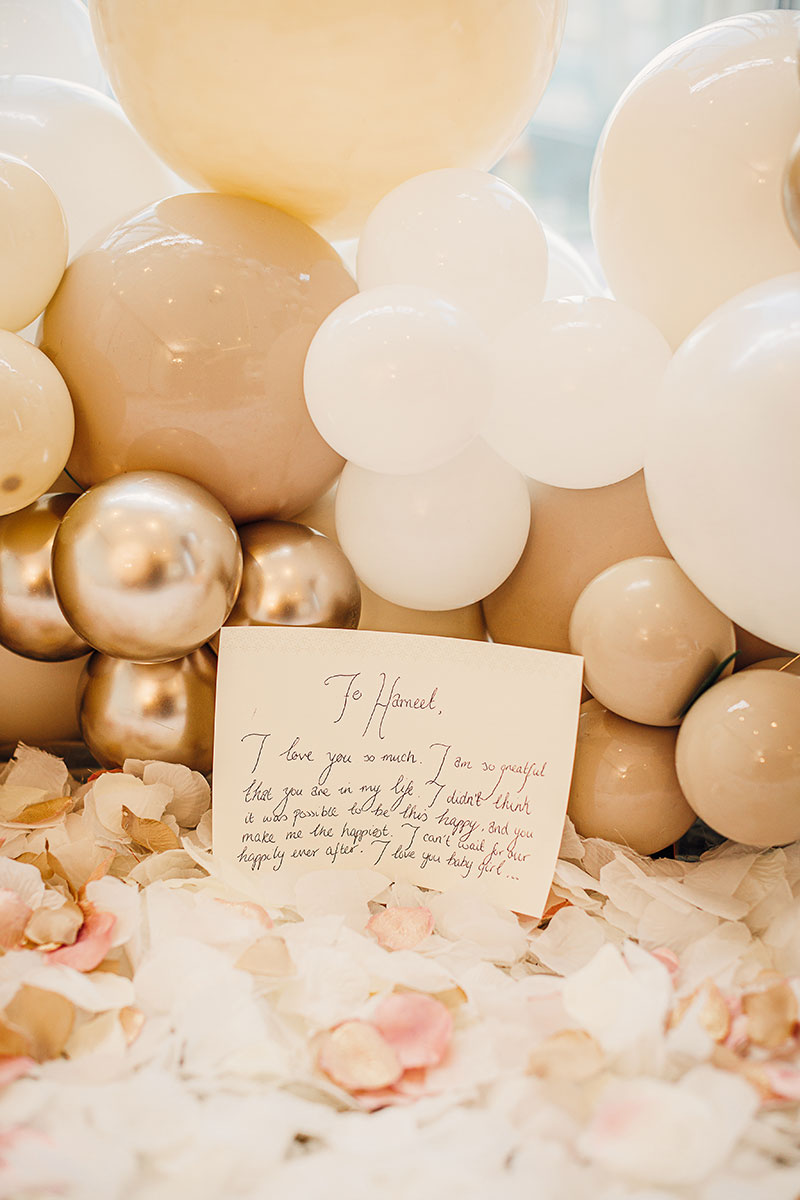 For Gary, he knew he just couldn't choose one, so instead we found his Shangri-la in the luxury corner viewing room in London's tallest skyscraper! The spectacular skyline would be backdrop enough for any special event, but at the One Romance, we never settle on enough… Through careful consultation with Garry on his partner's likes, dislikes, colouring and aesthetic, we designed and staged the most stunning white and rose gold scene of opulent romance, with personalised feature balloon and foliage hoop to ask his question in style, all finished off with a hand-written love note from Gary himself. Helpful choice if you have been worried about fumbling over your words! The love letter adds personal touch and allows you to focus on what matters most – your new fiancée!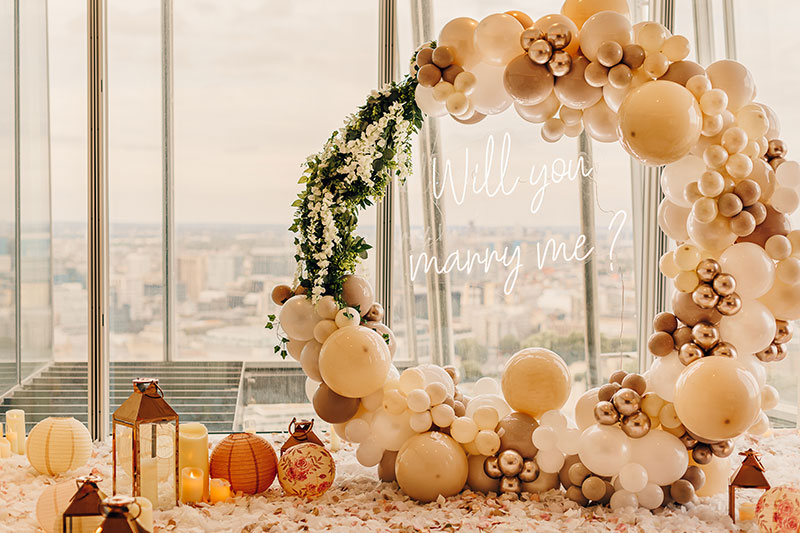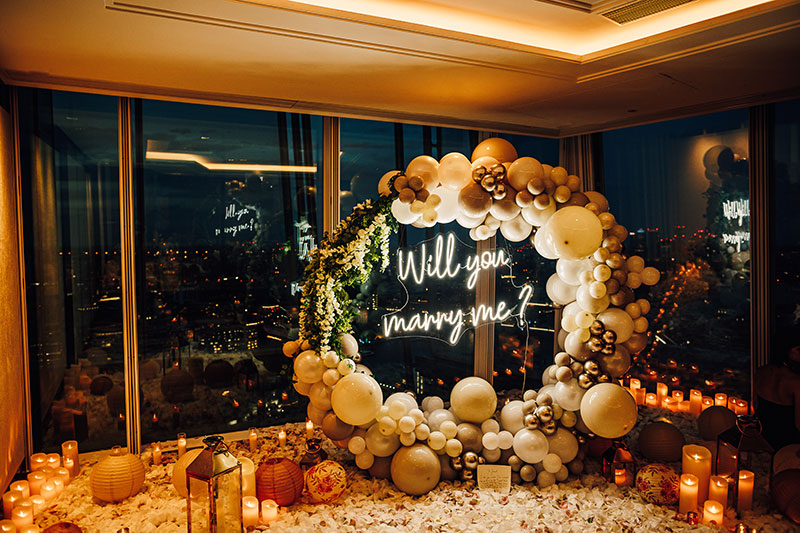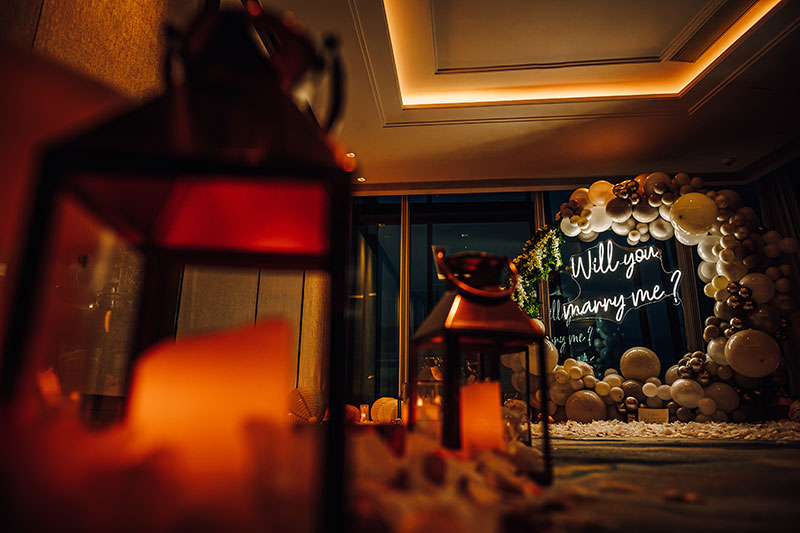 What would your letter say? What colours would you choose for your sky-high proposal? What do you think of Gary's choices? These are all questions to be answered through our comments and our social media! Keep up to date on our latest and classic designs on Instagram @theoneromance.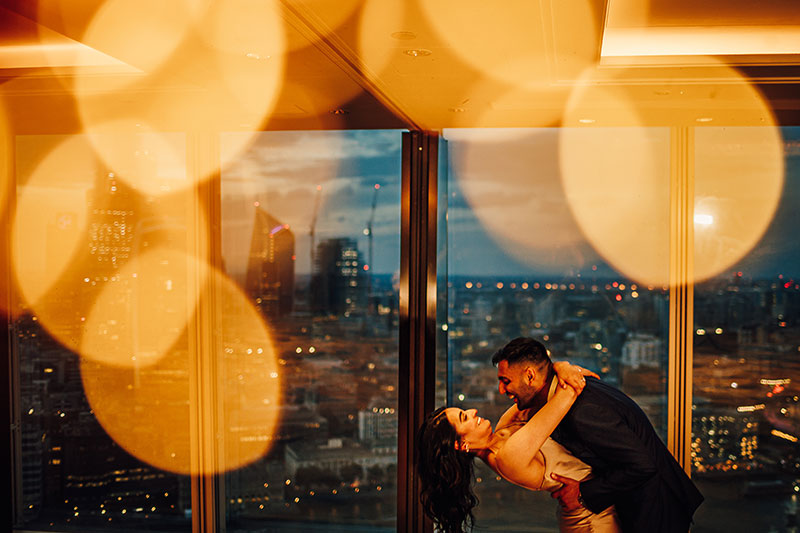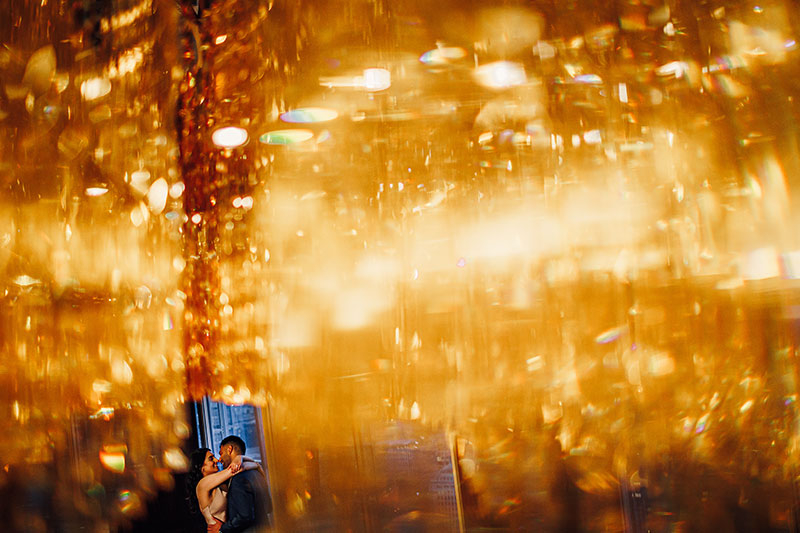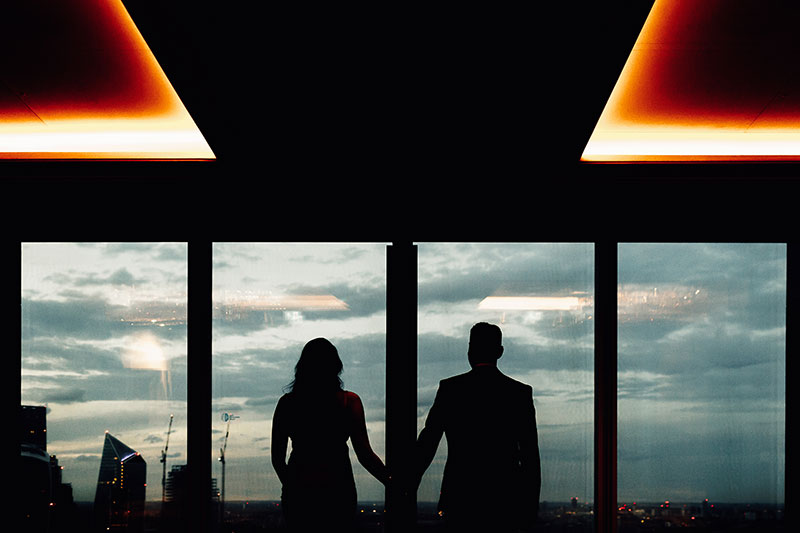 Photographer credits
Tom @linaandtom