From Pixels to Picnics: A Digital Connection Blossoms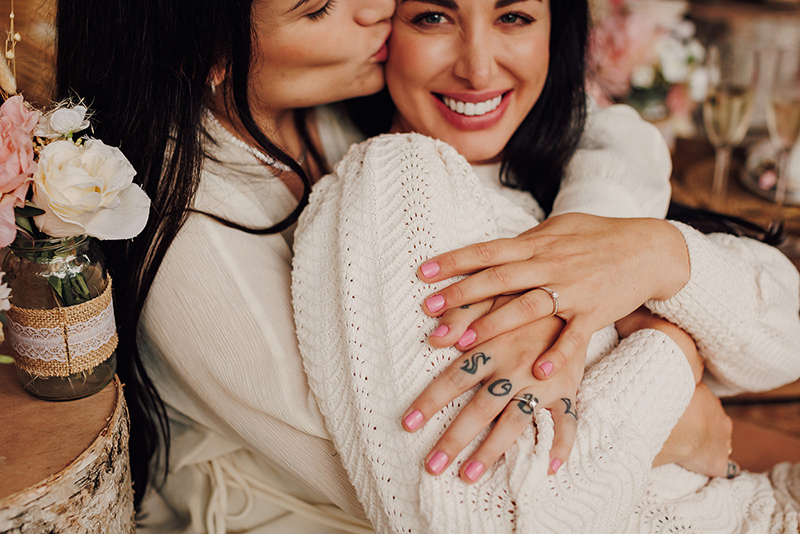 In the age of the internet, love stories can begin in the most unexpected ways. For Jennifer and Aline, their story started as a modern-day romance as they found each other on a dating app and decided to try to take their connection out of the virtual. With shared passions for travel, their cultural backgrounds, and their wonderful LGBTQI+ community, they were destined to bring joy to each other's lives. And it really was that simple – love at first text! After an immediate three hour long back and forth, they both knew this was it, that there would be no one else for them. Within just one week of dating, the stars were aligned, and the apps were deleted. They had found something special, a deep and undeniable connection that transcended the digital realm.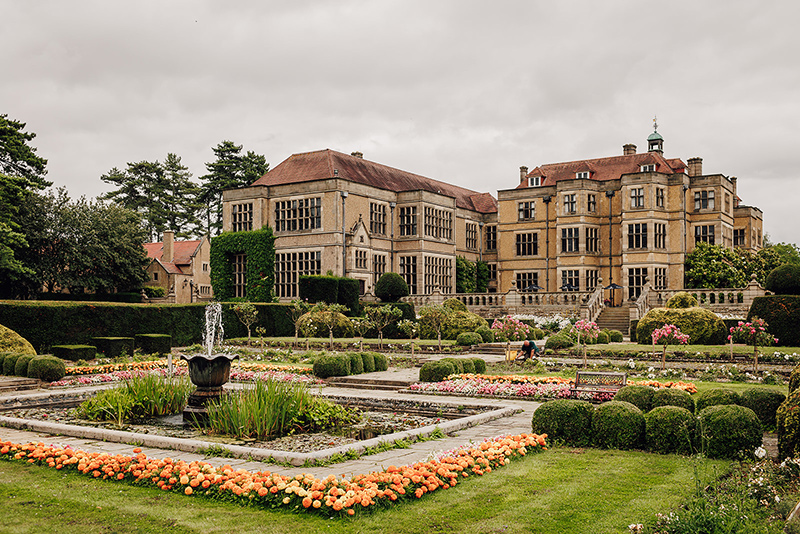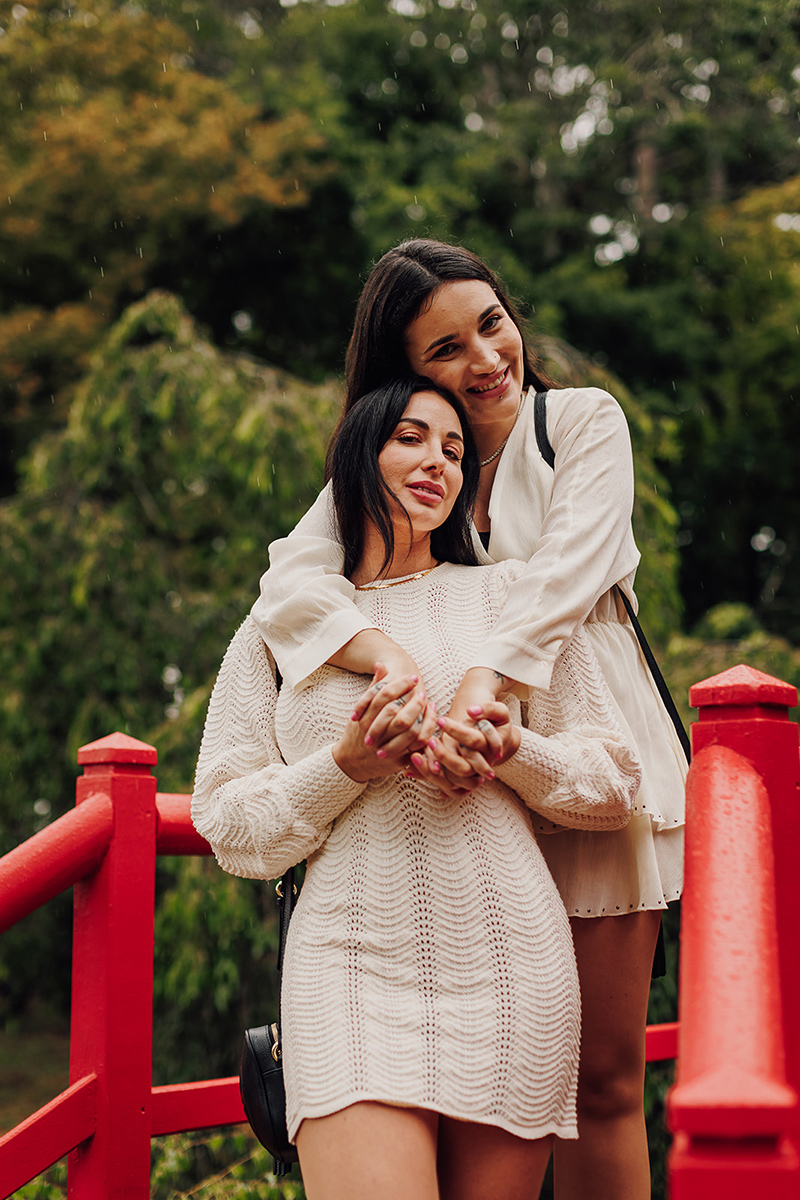 Jennifer and Aline came together in more ways than one, and started their own social media influencing page on Instagram where they shared their story of love life and enrichment with their dedicated followers and fans. Celebrated for her unique fashion sense, vibrant lifestyle content, and rich cultural foundations, the gorgeous couple found common ground not just in their interests, but in their shared values and aspirations. Their bond grew stronger as they supported each other's endeavours, celebrated each other's successes, and offered a shoulder to lean on during challenging times.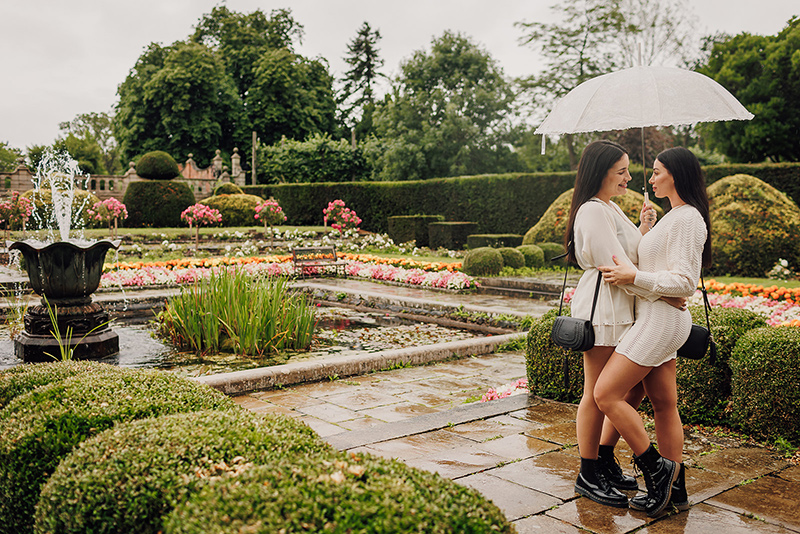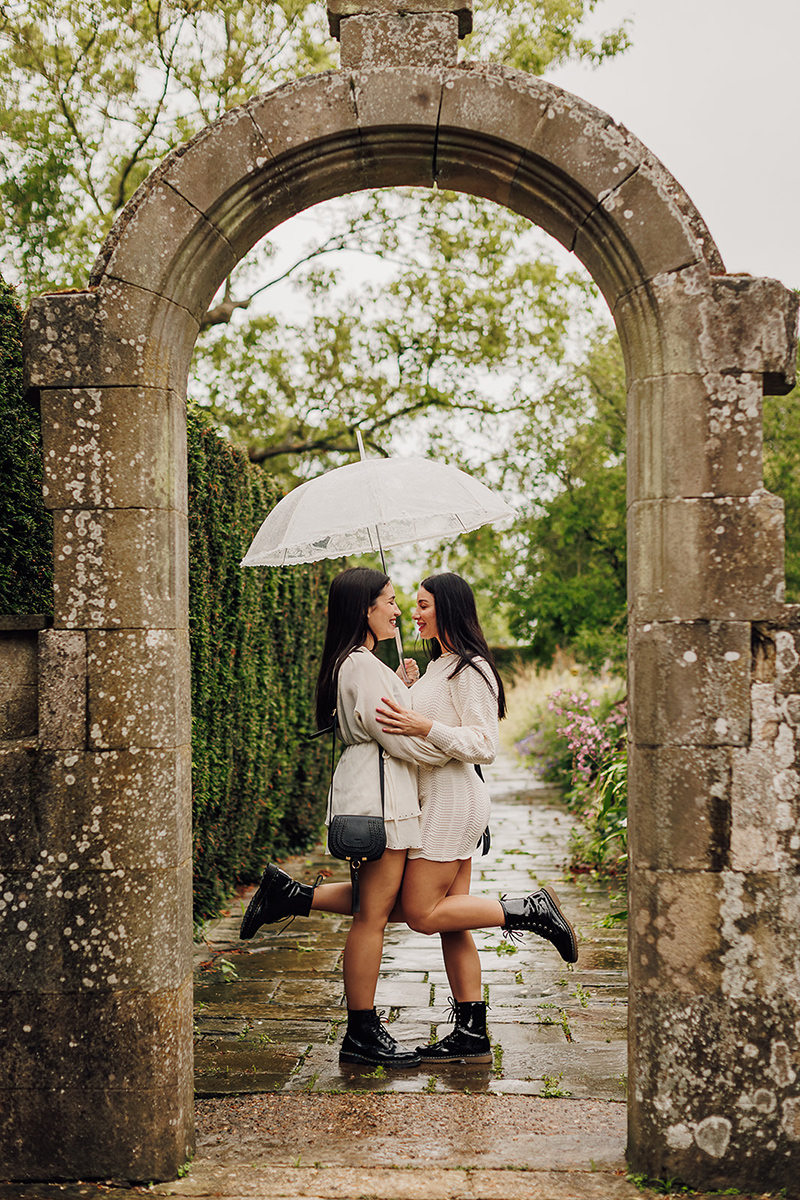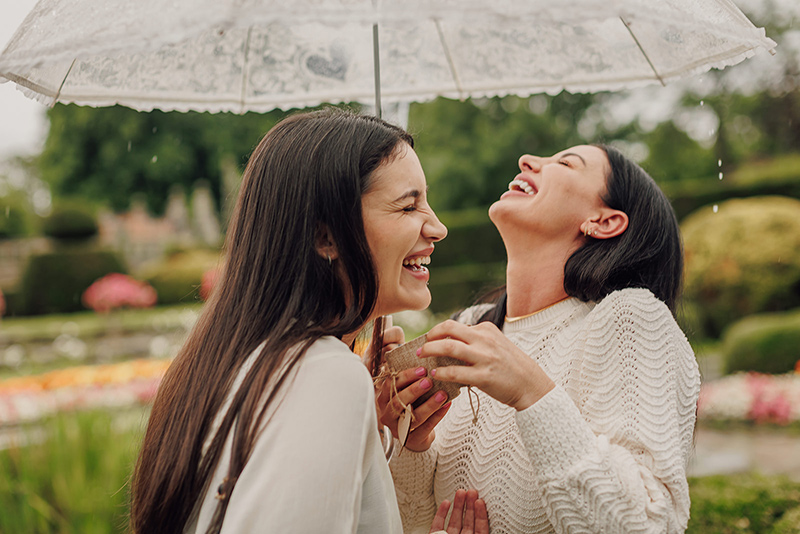 As their relationship flourished, they began to yearn for a momentous occasion to celebrate their love. The couple had often shared their dreams of a boho chic-inspired event that echoed their personalities—vibrant, unconventional, and deeply romantic. After lengthy research into the different locations that could meet the grandeur deserved by this beautiful couple, Farnhams Hall Hotel, a picturesque estate with its enchanting Japanese tea house and lush grounds, stood as the perfect backdrop for the milestone they had in mind. But for Aline, this gorgeous location would remain a surprise until Jennifer and our amazing team at the One Romance had finalised the details of what was set to be an unforgettable day.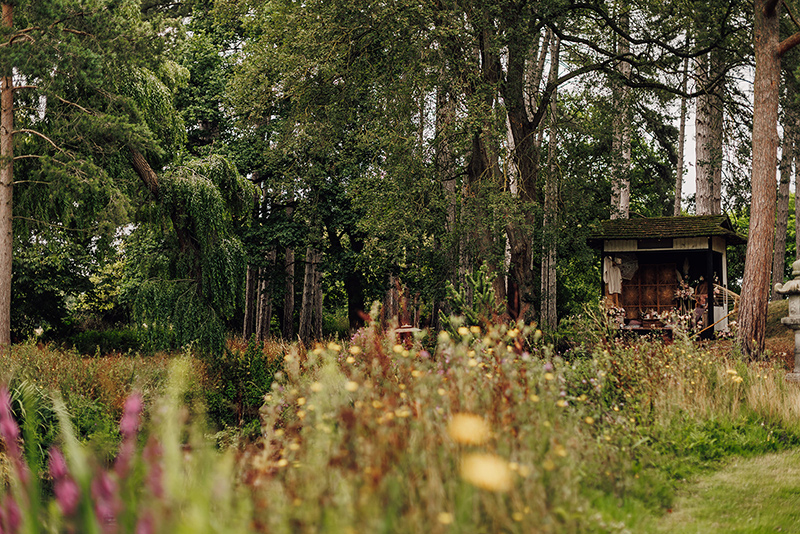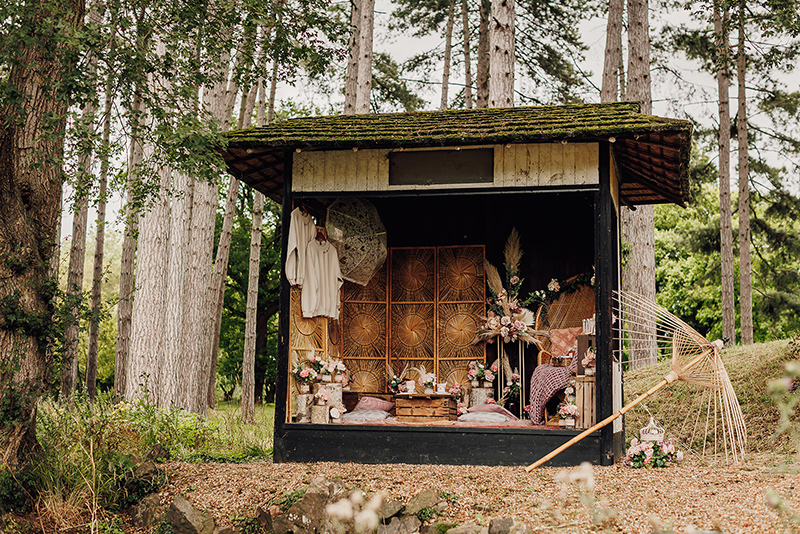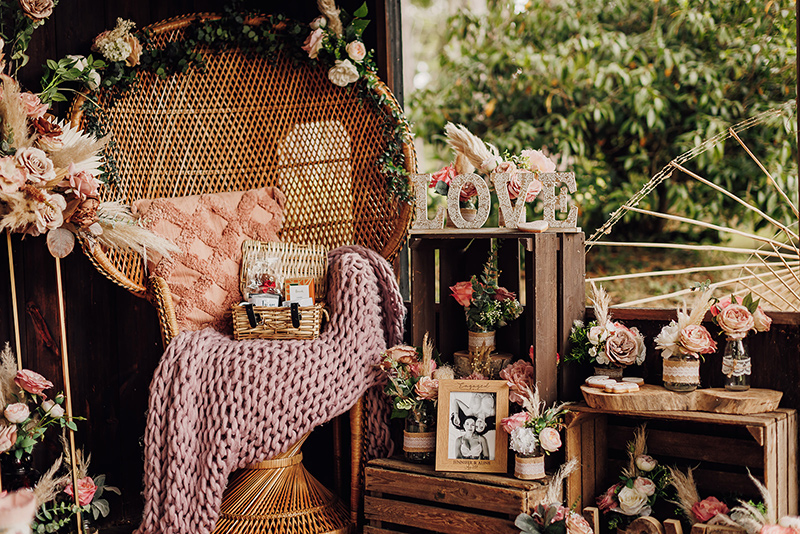 As the day finally arrived, the happy duo came to the luxury surroundings under the guise of an anniversary celebration in the special location with their very own photographer to capture the special day. Under the shade of a sprawling forest of tall trees adding height and drama to the location, the roaming fields surrounding the hotel made the setting out of a dream. The stunning luxury hotel boasts acres of land with hidden ponds and bridges that lead though the natural surroundings to reveal a scene out of a storybook, a charming Japanese tea house standing as a symbol of tranquillity and unity. Its delicate architecture and intricate design elements served as an ideal backdrop for this special moment. The structure seemed to exude a sense of timelessness, offering a space where love could blossom without restraint.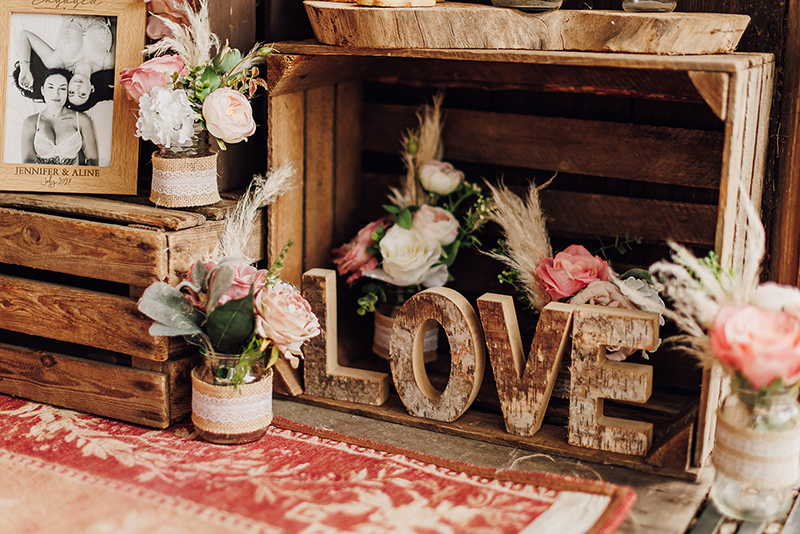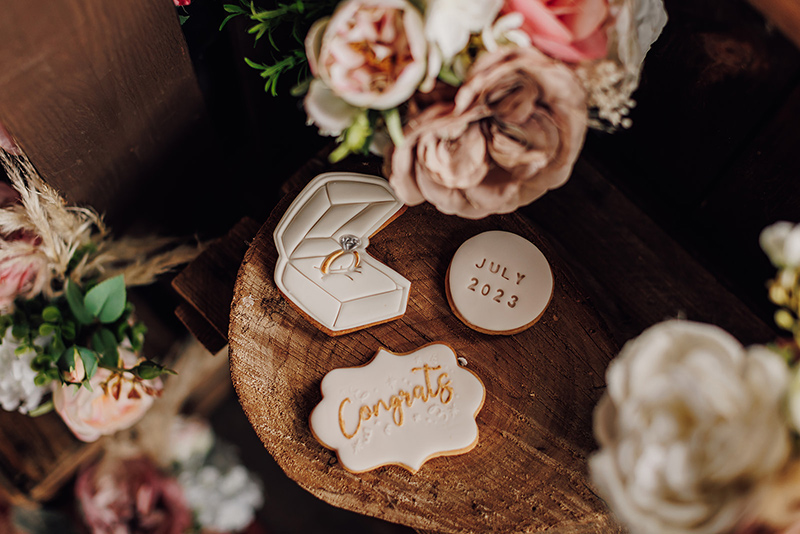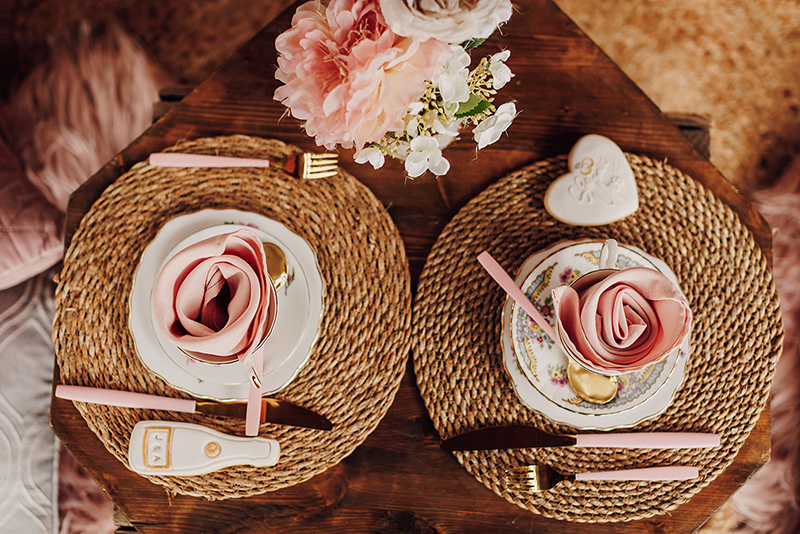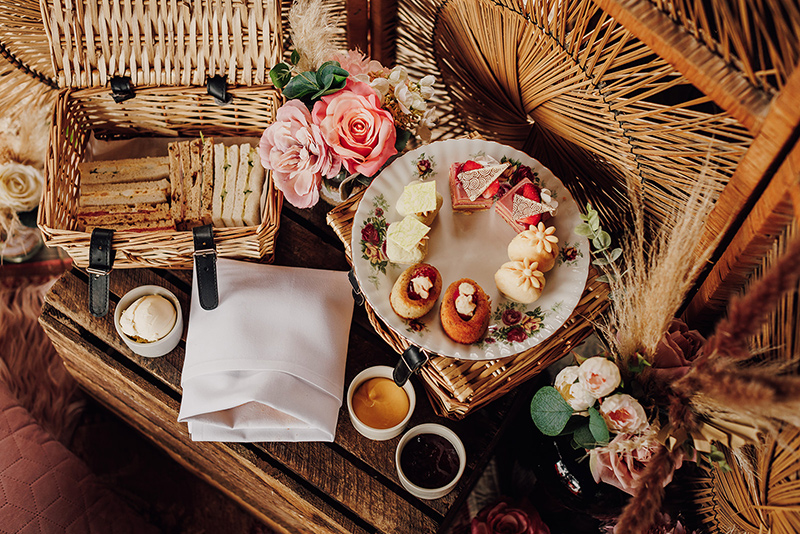 Nestled beside a serene pond, the tea house provided a breathtaking view of the water's reflections and the surrounding natural beauty. This captivating scene set the stage for a proposal that would etch itself into the hearts of all who are lucky enough to know them.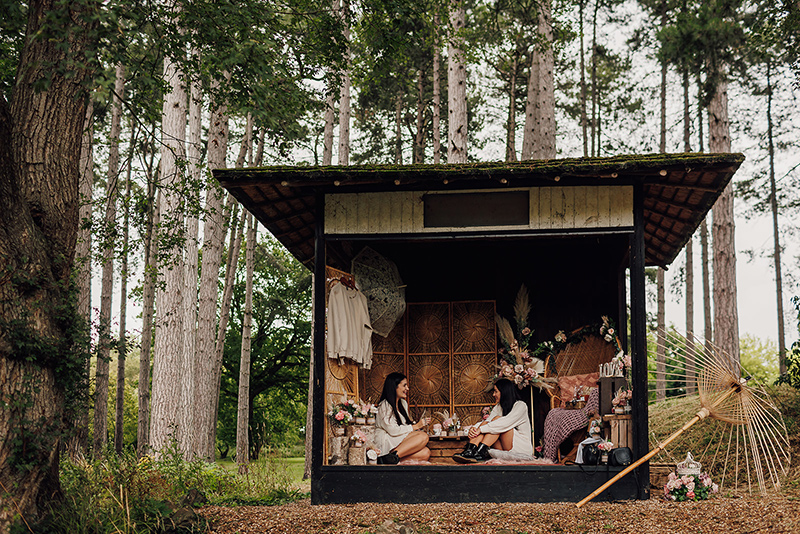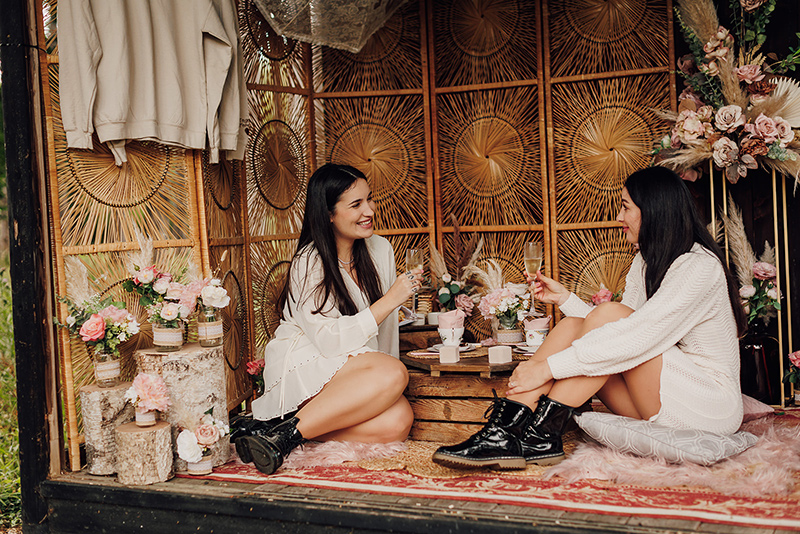 As the happy couple wandered over and Aline noticed the incredible picnic sat within the wooden textured structures in the gardens, she began to notice all the details laid out just for her… from rustic textured interiors, soft blankets, lace umbrellas, China vases filled with fresh and silk florals in peaches and creams adding romance and fun to the space, and stunning table settings adorned with the most delicious cakes and afternoon tea selection made just for them. What stood out most however, were those embedded presents that read within them the surprise awaiting for Aline once she approached their special boho picnic…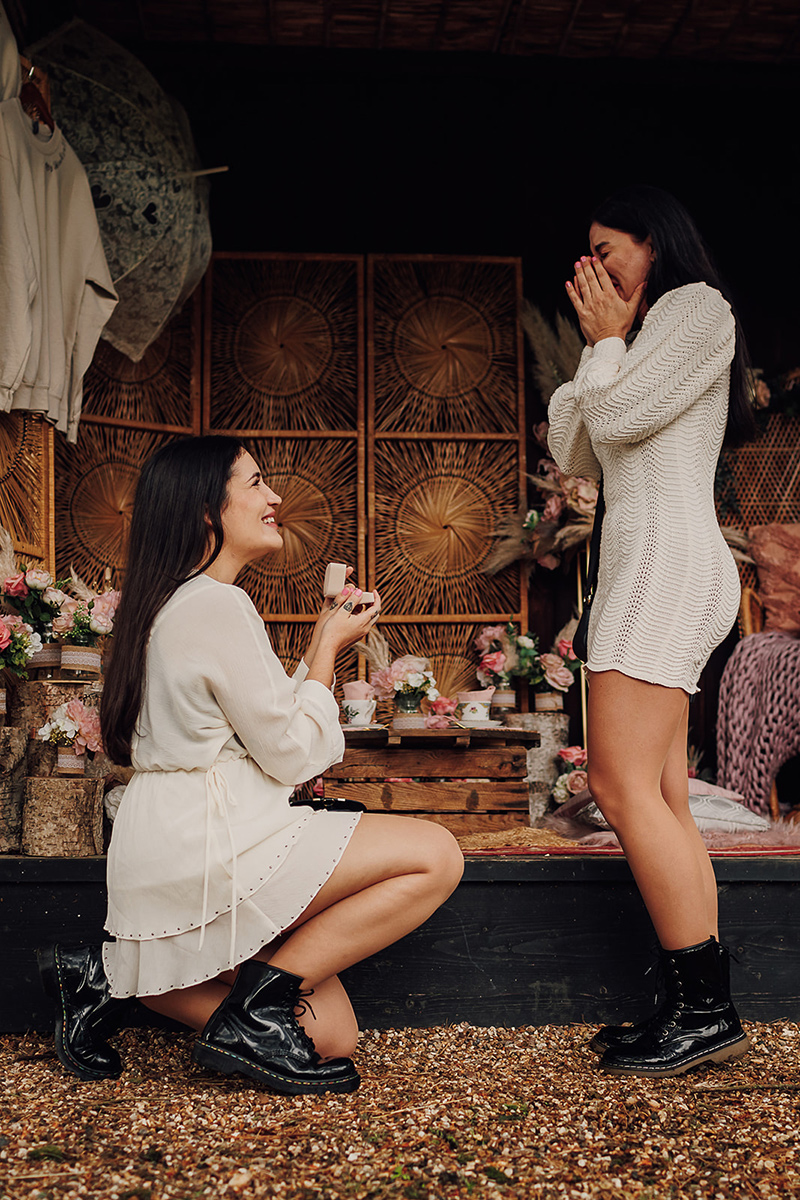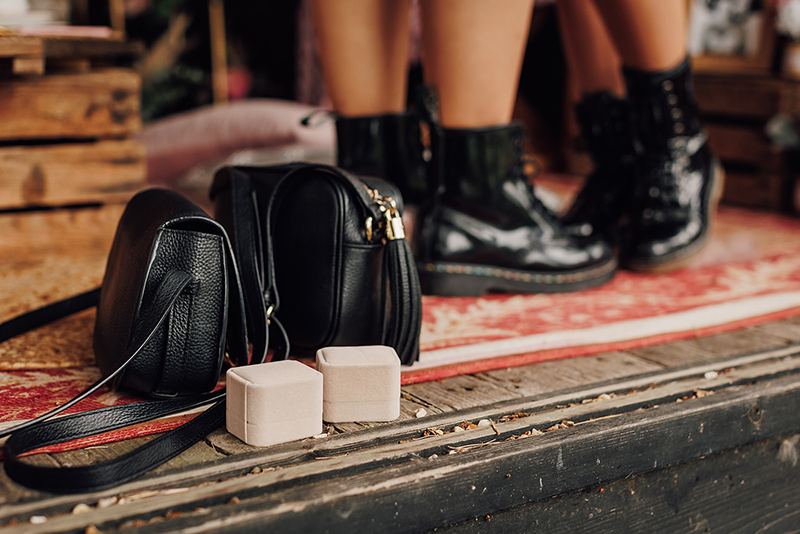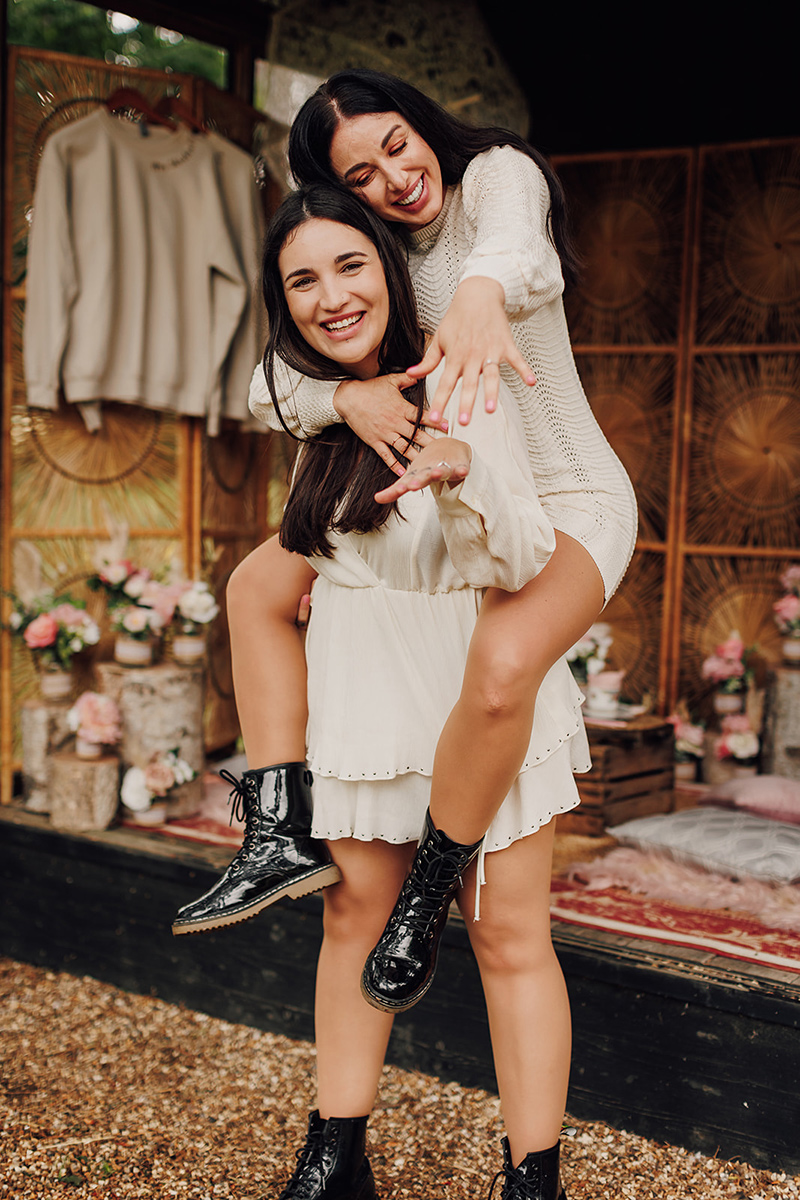 Written onto all the embedded gifts, was one unforgettable symbol… Mrs & Mrs… Before Aline could speak, she turned and found Jennifer on one knee before her, holding out the most spectacular set of engagement rings she had ever seen. They embraced in each other others arms for one glorious moment, before coming back to their dream proposal and their stunning future as it was laid out before them.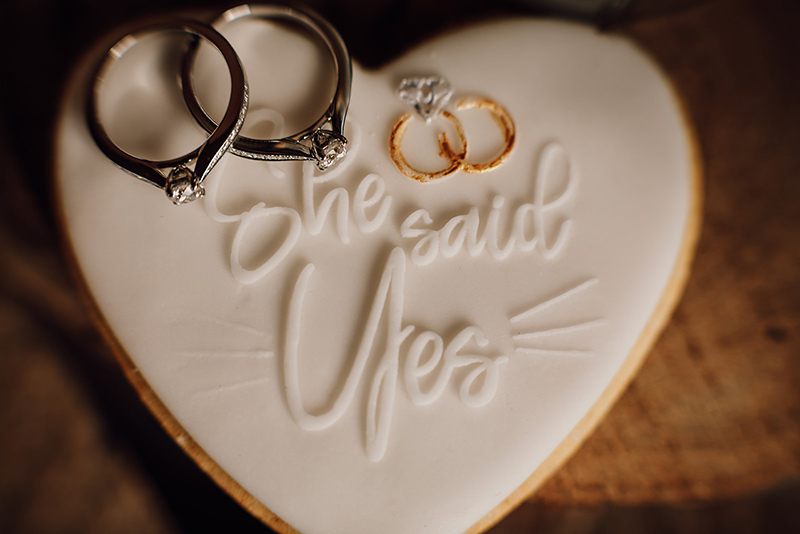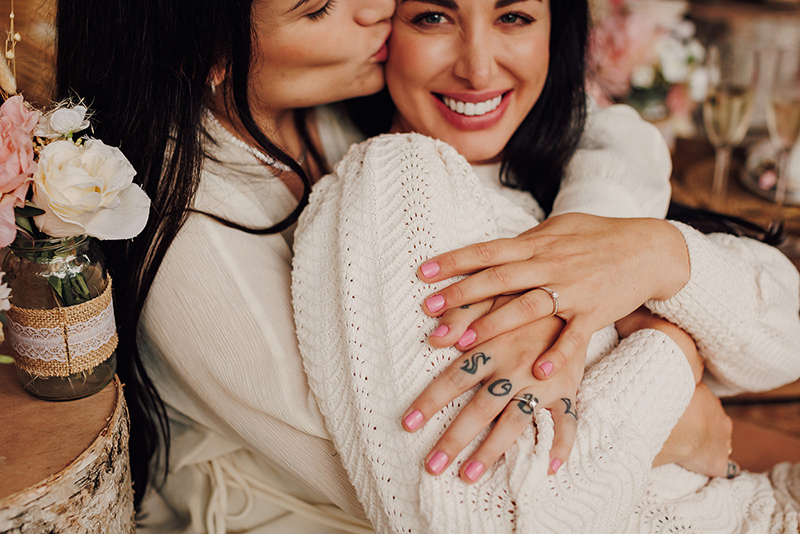 Their love story had captured the hearts of many, inspiring people to embrace their own identities and celebrate their unique journeys. As they stood under the shade of blossoming cherry trees, surrounded by the tranquillity of the tea house, they were about to embark on a new chapter of their love story – one that would set an example of acceptance, diversity, and authenticity.
As news of Jennifer and Aline's luxury boho chic picnic proposal spread, their followers celebrated alongside them, captivated by the raw emotion and genuine love that radiated from every photograph and word shared. Their journey from online acquaintances to inseparable partners served as a reminder that love knows no boundaries, and that sometimes, the most remarkable stories can emerge from the pixels of a screen.
The enchanting grounds of Farnhams Hall Hotel had witnessed the beginning of a beautiful chapter – a tale of love, unity, and shared dreams. As this beautiful couple prepared to embark on a lifetime of adventures together, they carried with them the memory of a boho chic picnic proposal that not only marked the beginning of their forever but also showcased the transformative power of love in the digital age.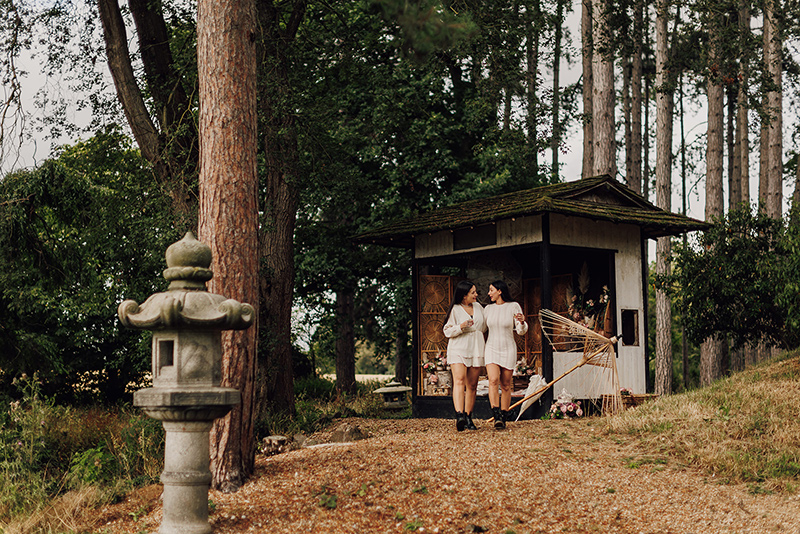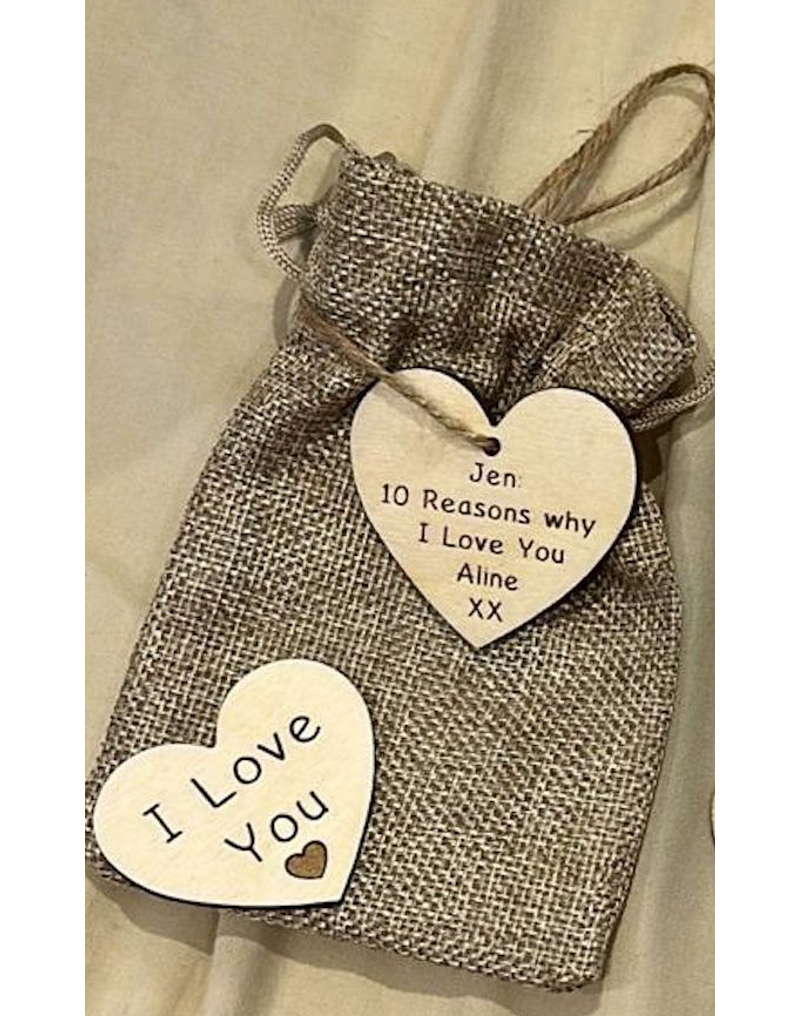 With many thanks to Aline for trusting us to create her dream proposal @she.proposed and for the amazing teams that made it all possible:-
@fanhams_hall
@linaandtom
@dress_it_yourself_