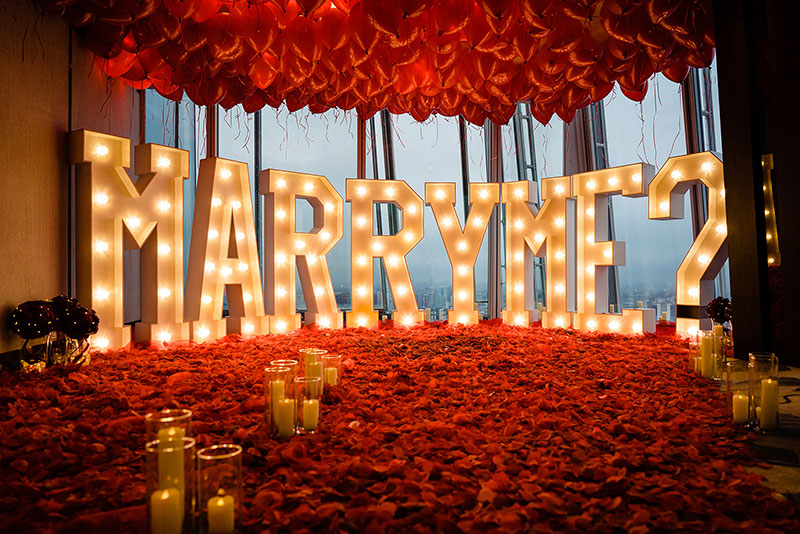 Top tips for including Light up Marry Me Letters into your marriage proposal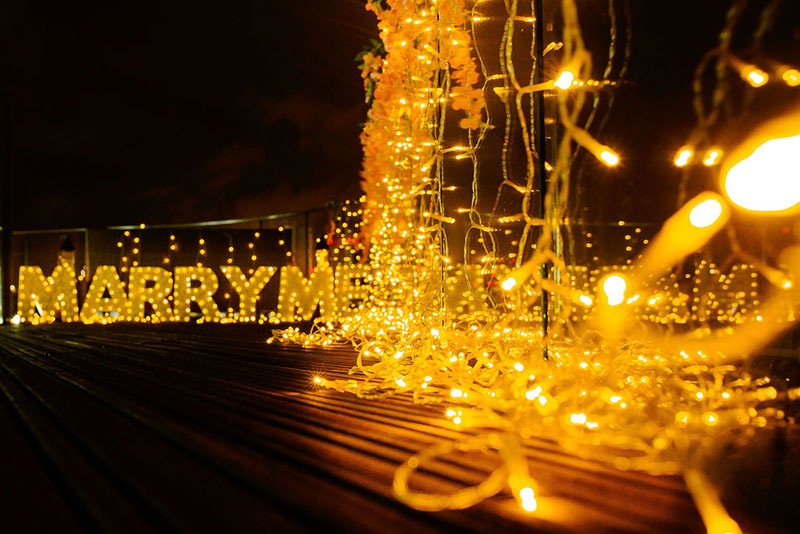 Creating a romantic atmosphere is an essential ingredient to a successful proposal. By cleverly combining ideas for colour, sound and space, you can set the ideal scene before getting down on one knee to pop the question. However, lighting is one of the easiest ways to create an ambience.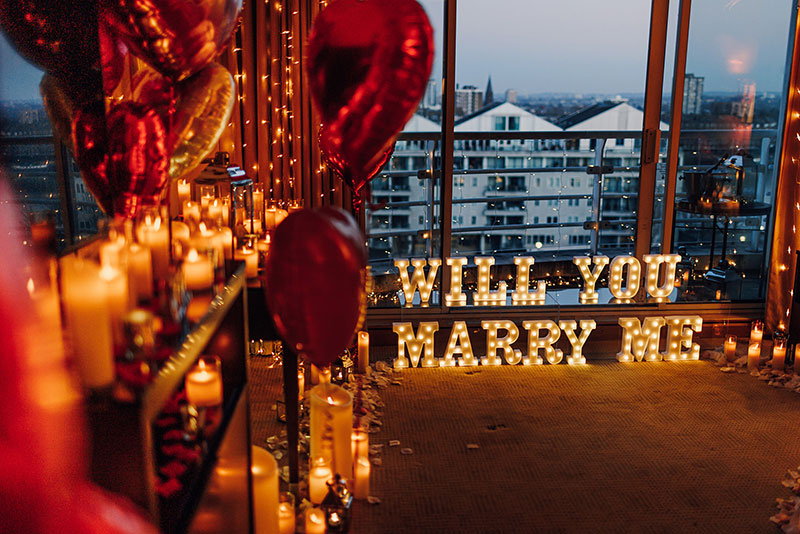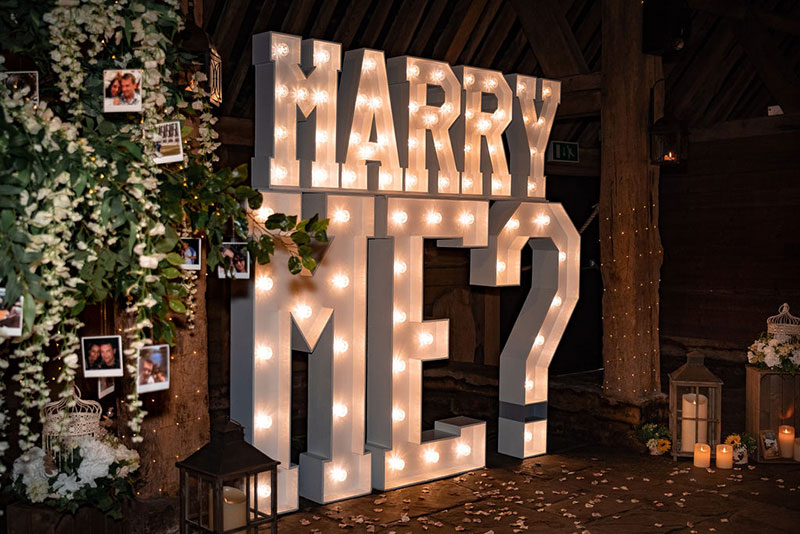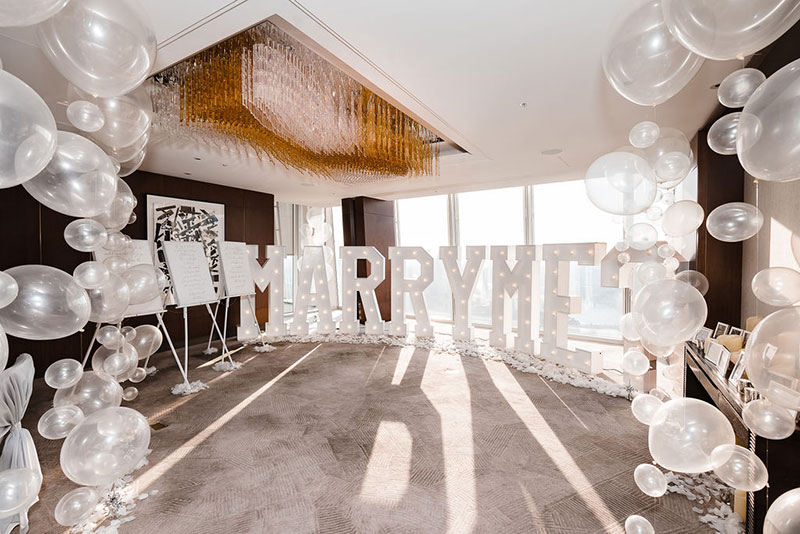 There is something undeniably romantic about low lighting and candlelight. Warm, soft flickering lights can be mesmerising, creating a cosy and intimate atmosphere just right for a romantic proposal. It's also flattering to the skin, making people look soft and radiant. What more could you want?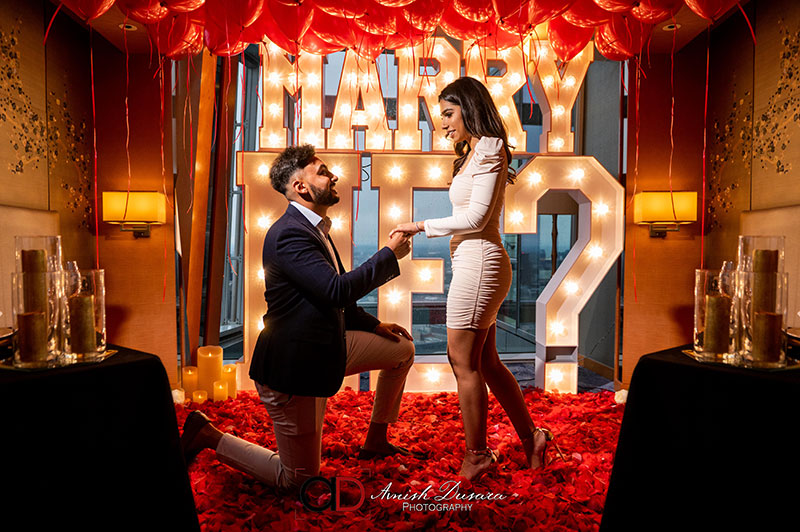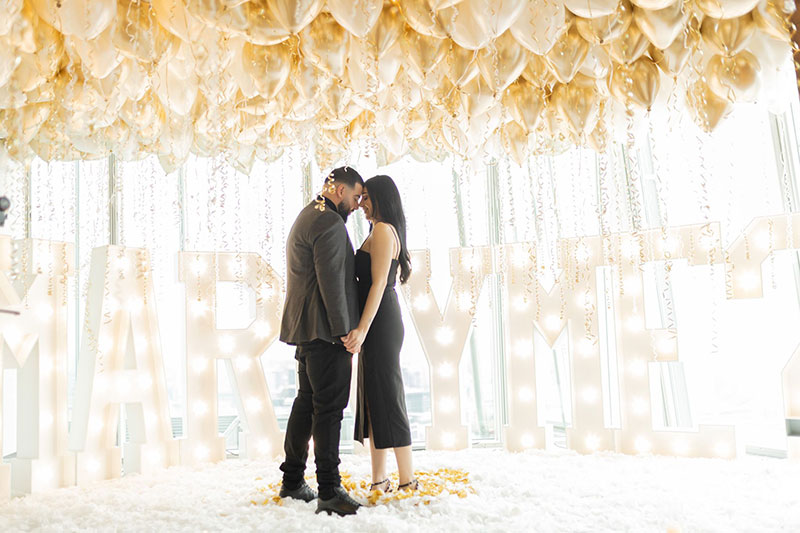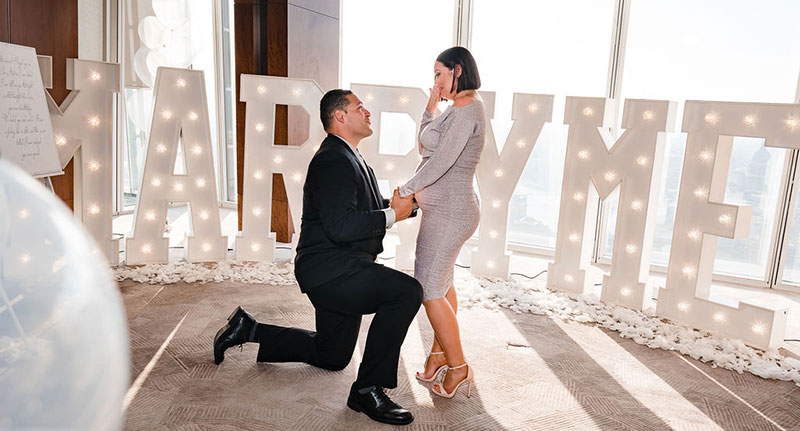 At the One Romance, we love incorporating candlelight into our proposals, but it's not the only trick up our sleeve when planning once in a lifetime proposals. When it comes to lighting, we have an extensive range of décor options to complement any style, from rustic lanterns to decadent candelabras. Still, one of our most popular items are light-up Marry Me Letters.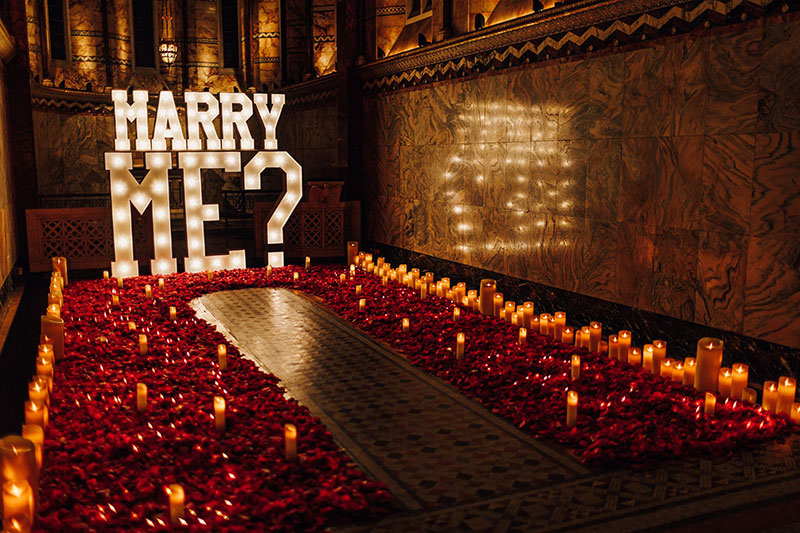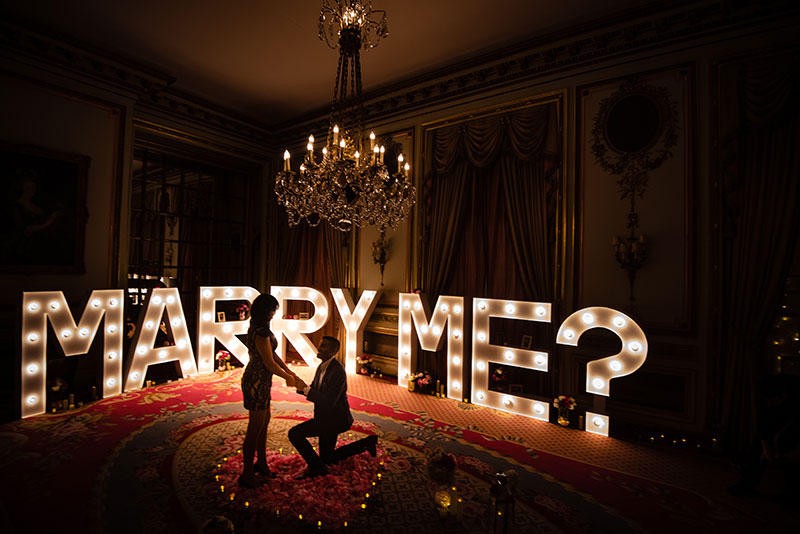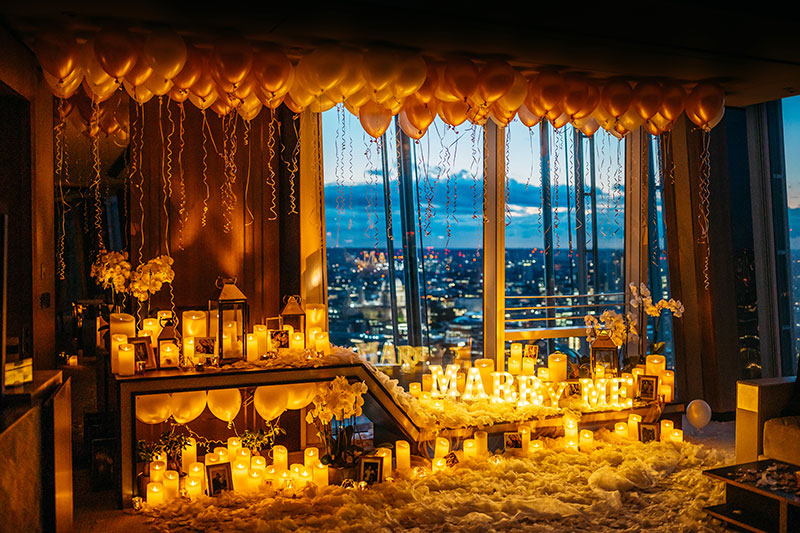 Why Use Marry Me Letters in Your Proposal?
Light up Marry Me Letters undoubtedly add extra sparkle and can create a stunning focal point for your proposal. Sometimes called marquee letters, these illuminated letters spell out the big question in a way that is both romantic and Instagram-worthy. These letters are not only visually stunning, but they also add a touch of personality to your proposal that your fiancée to be is sure to love.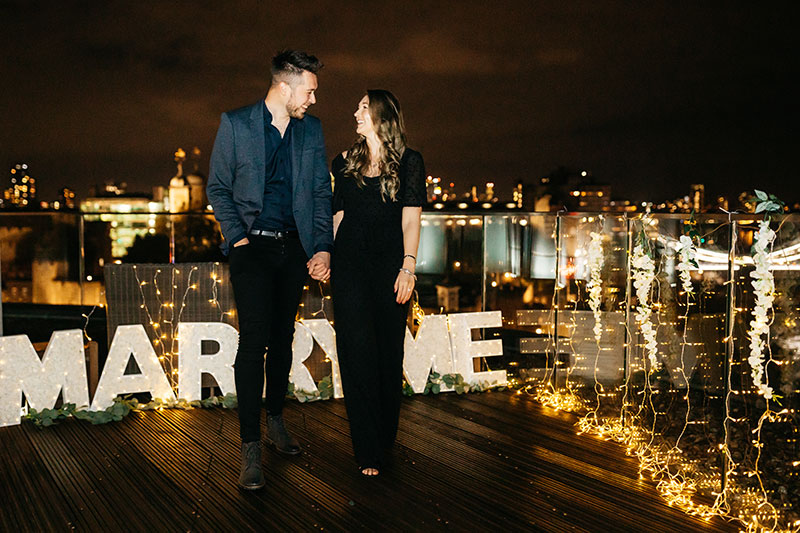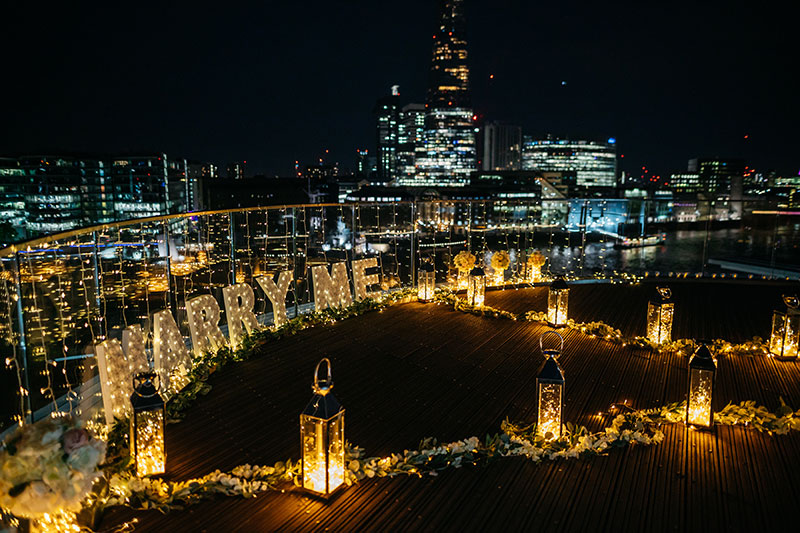 Size Matters: How do you choose the right Marry Me Letters for your proposal?
When it comes to choosing Marry Me letters, there are lots of options available. You want to get the letters that will make your proposal pop (in a good way). Light up Marry Me letters come in a wide range of styles and sizes. Consider your desired aesthetic and whether you want them to be classic or modern, bold or delicate. Whatever you choose, you don't want your décor to look out of place, so pick a that fits with your proposal theme and location. However, most importantly, you must choose the right size letters to ensure they will fit comfortably in your proposal space. Over the years, the One Romance has included illuminated Marry Me letters in all shapes and sizes, from oversized letters, making a bold and focused statement as they reach up to the ceiling in a more minimalist scene, down to the more subtle mini-letters that complement a wider, more intricate design. Our clients are at the heart of every proposal, and for us, there is no such thing as one size fits all approach to marriage proposals. While the One Romance team will guide and make recommendations throughout the proposal planning stages, we like to give you as much choice as possible to ensure an amazing and unique proposal experience. Our exclusive partnerships with carefully selected suppliers allow you to choose whatever style or size suits your preferred look. In fact, when we wanted a size that wasn't commercially available, the One Romance commissioned our own bespoke-made Marry Me Letters exclusively for our clients. Our Letters are mid-height and perfect for a wide range of locations. They even have interchangeable bulbs, so we can create a warm or cool light to fit the final styling and location better. Check out these two examples from a recent proposal below to see exactly what we mean.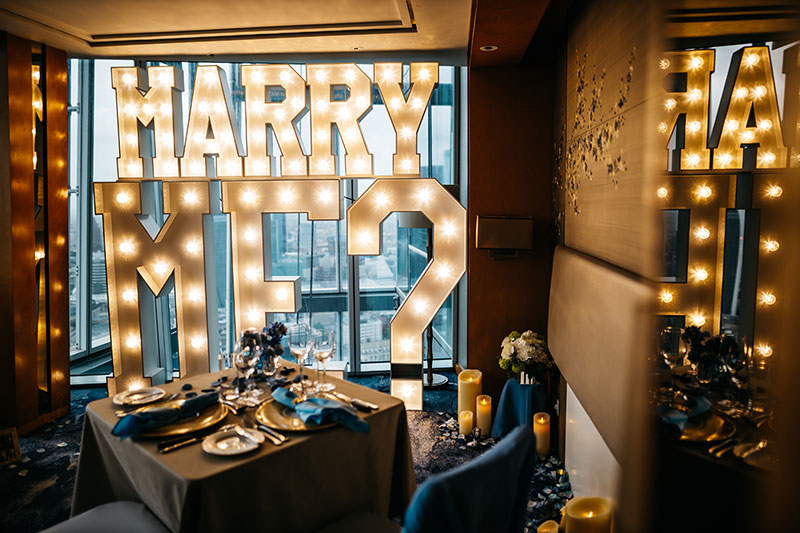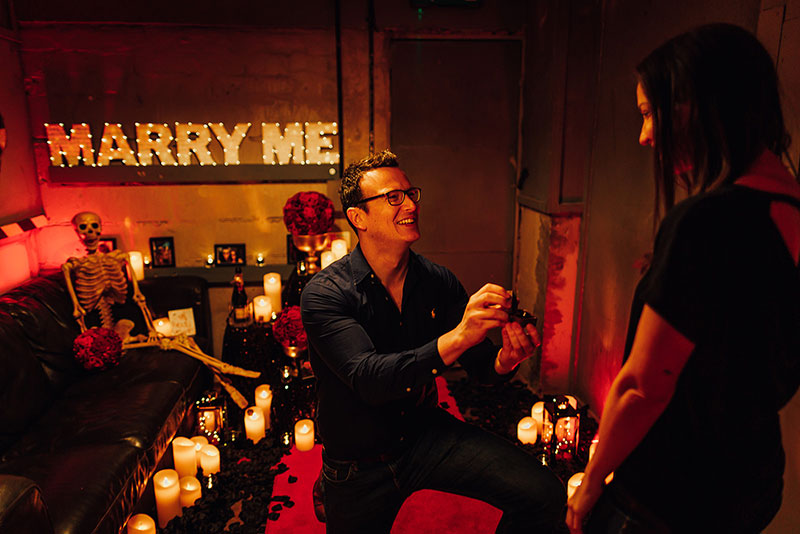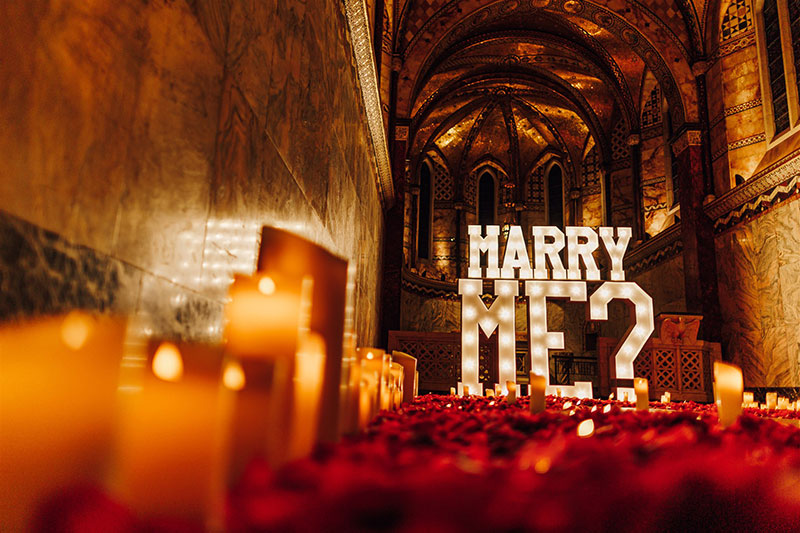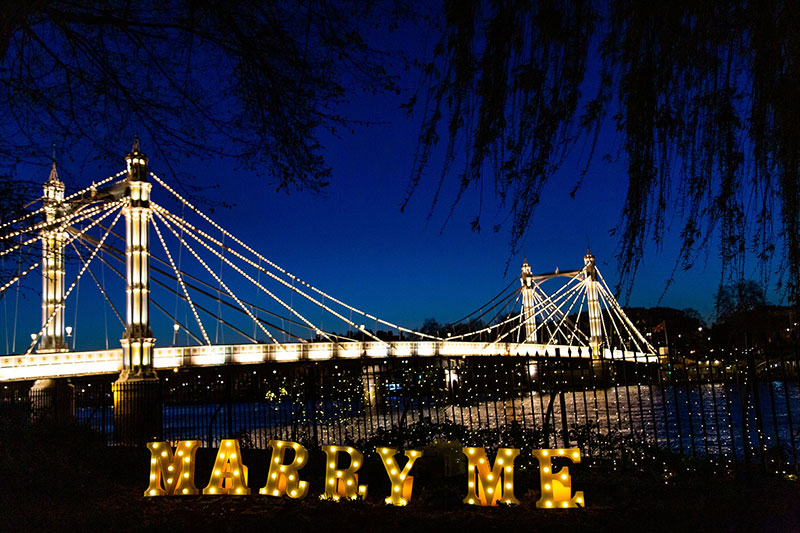 Whether you are thinking of hiring a professional planning service like us or going it alone, Marry Me letters are a great way to add some extra sparkle to your proposal. Just make sure you choose the right letters, plan everything out, and test beforehand, as no one wants to worry about blown bulbs or fuses last minute! And, of course, don't forget to enjoy the moment. After all, you're about to ask the love of your life to spend forever with you.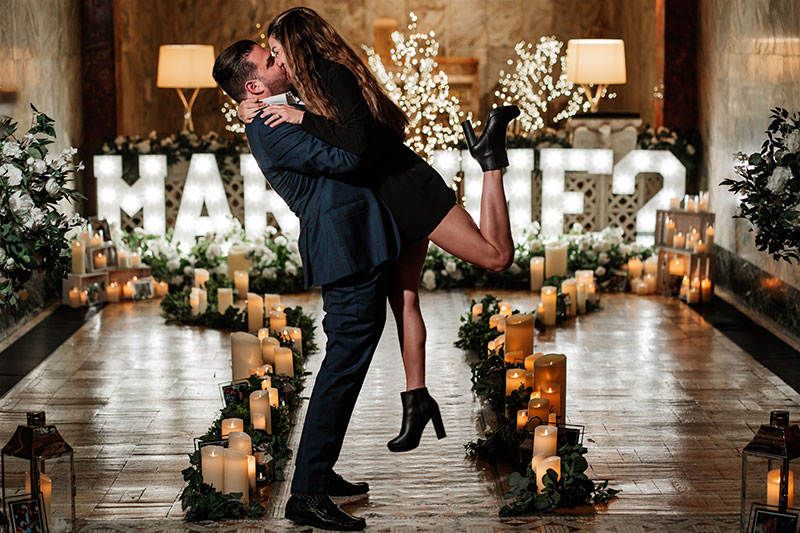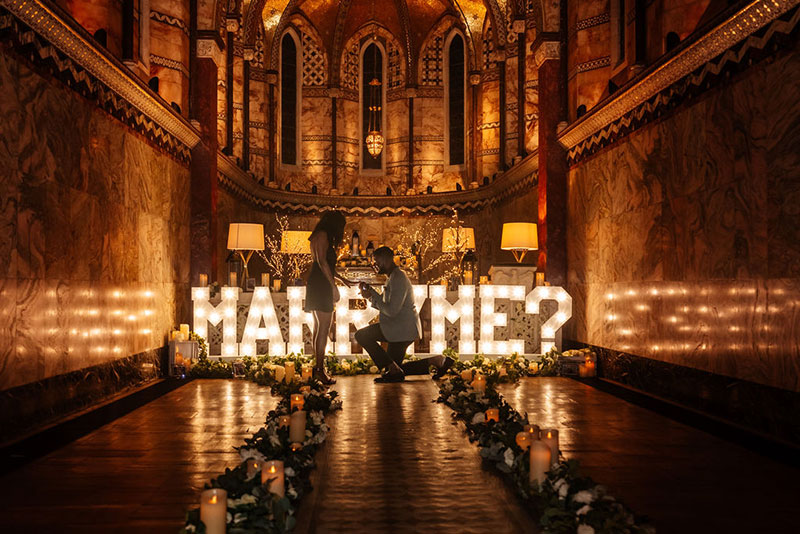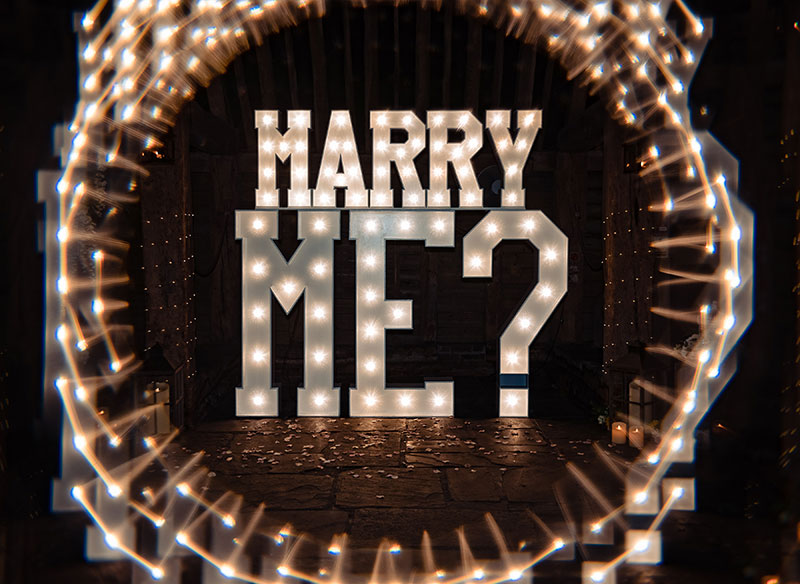 Planning the perfect proposal can feel like a lot of pressure, but it doesn't have to be. If having someone take care of all the details sounds good to you, then reach out to our team today.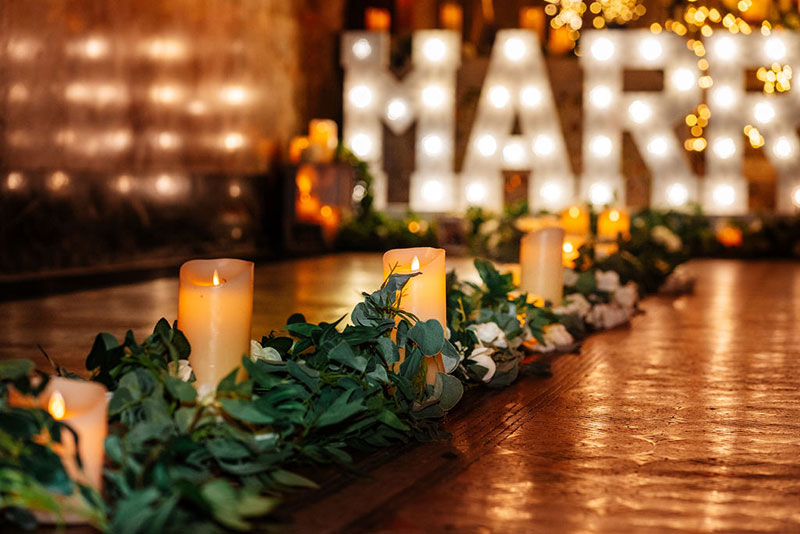 Photographer credits. A big thank you to all our extremely talented and amazing photographers for capturing these images!
Gemma @gemmachase
Tom @linaandtom
Paul @pgracephoto
Soven @sovenphotos
Jonathan @jonathanbicklephotography
Maria @mariaassia_photography
Kevin @kevinlinesphoto
Avnish @avnishdusaraphotography