Magic meets Mythical: Proposing at The Mandrake Hotel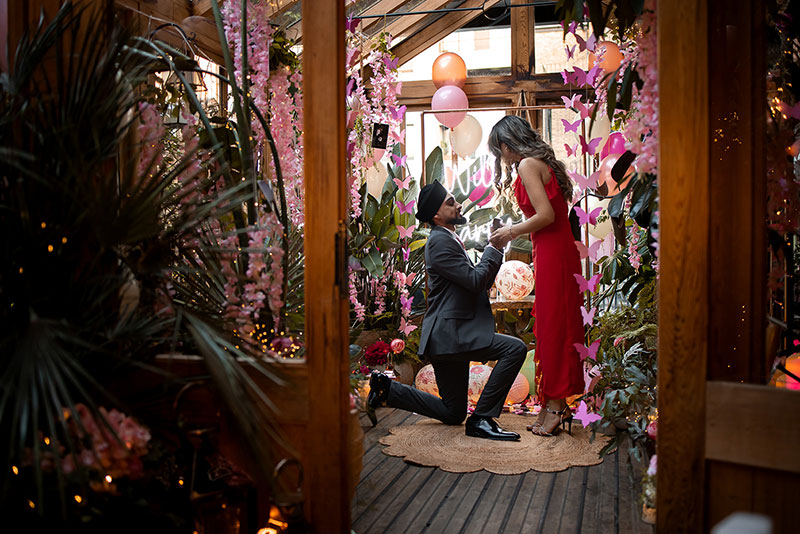 There's no need to spend days researching romantic locations to propose or hours contacting venues – that is where we come in! We take care of all the details, big or small, and know some of the best locations in London.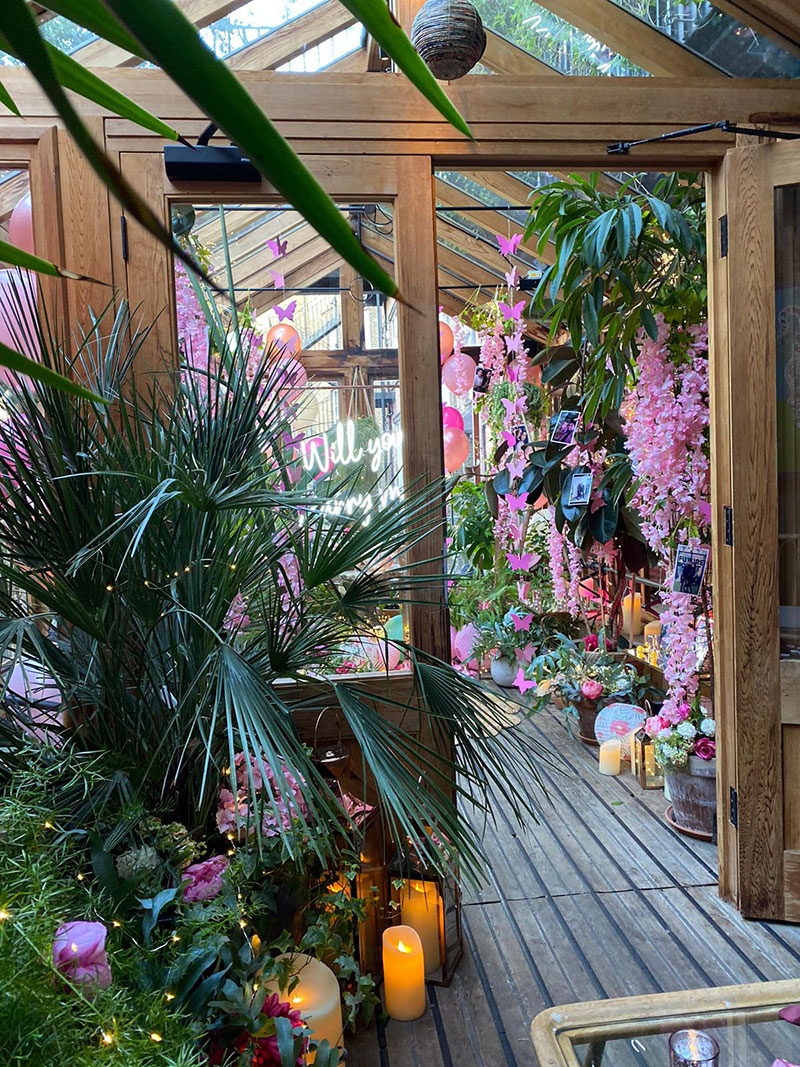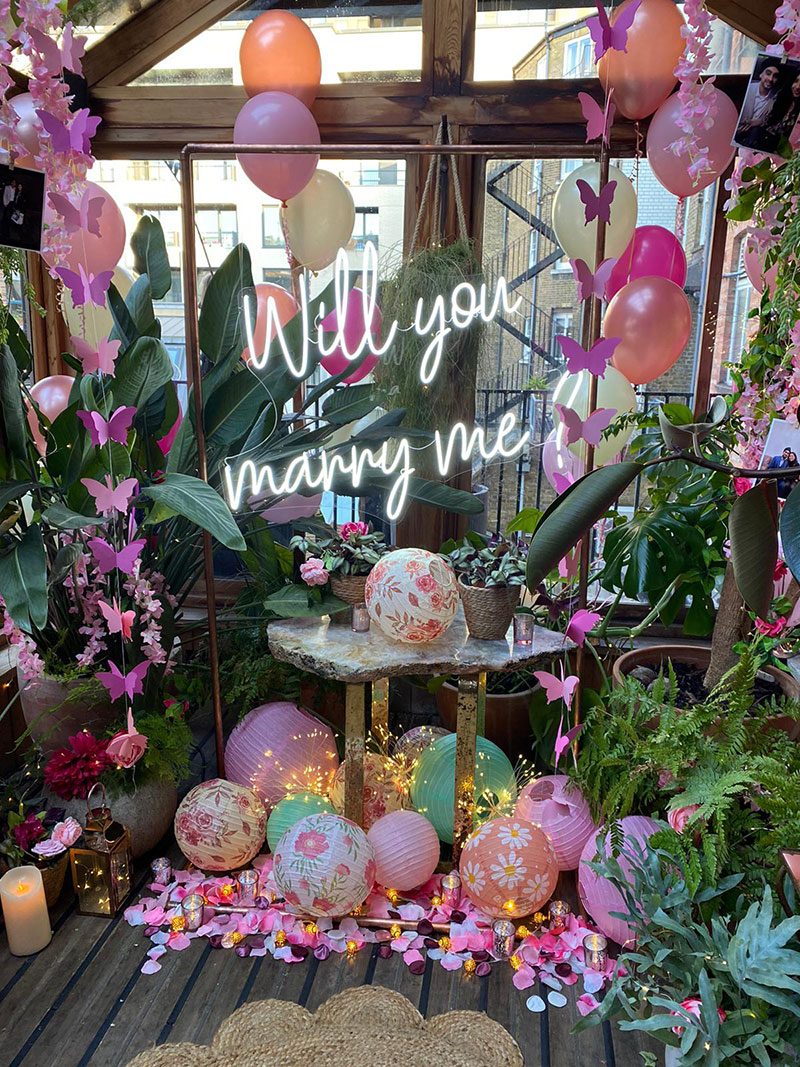 The Mandrake Hotel is an opulent, lifestyle hotel in the heart of Fitzrovia, only a stone's throw away from the luxurious locations of Marylebone, Mayfair, Covent Garden and Soho.  This charming and culturally diverse district is home to an eclectic mix of avant-garde art galleries, bustling bistros and concept hotels, though you may have walked past this hidden gem thanks to an ostensibly unassuming street front.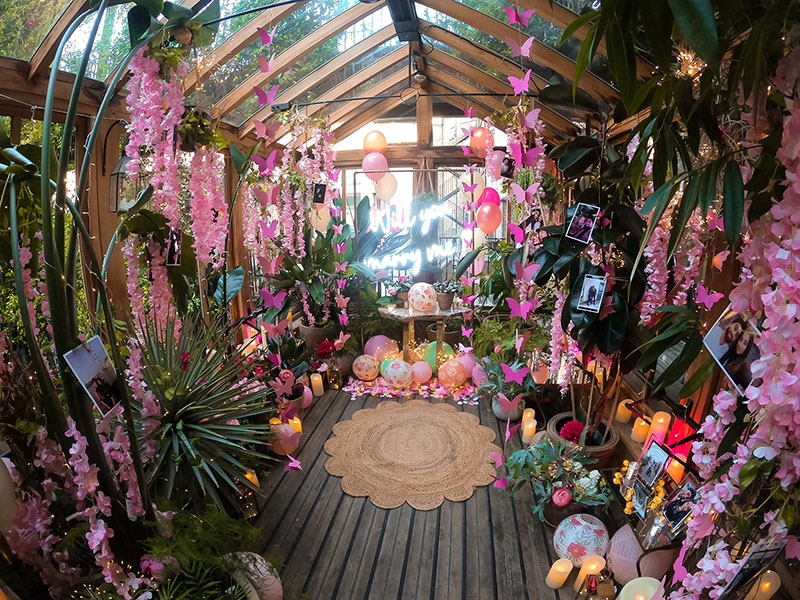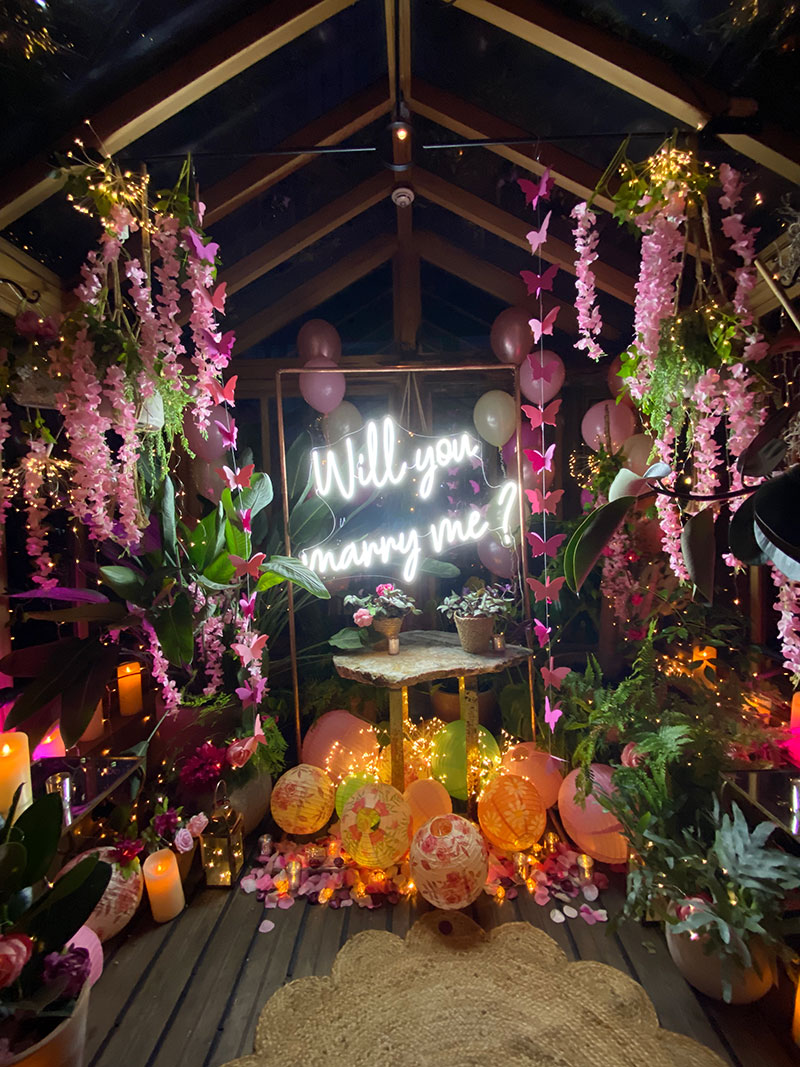 Designed by Manalo & White, with Tala Fustok and CinA, The Mandrake Hotel's name and aesthetic inspiration come from a hallucinogenic plant.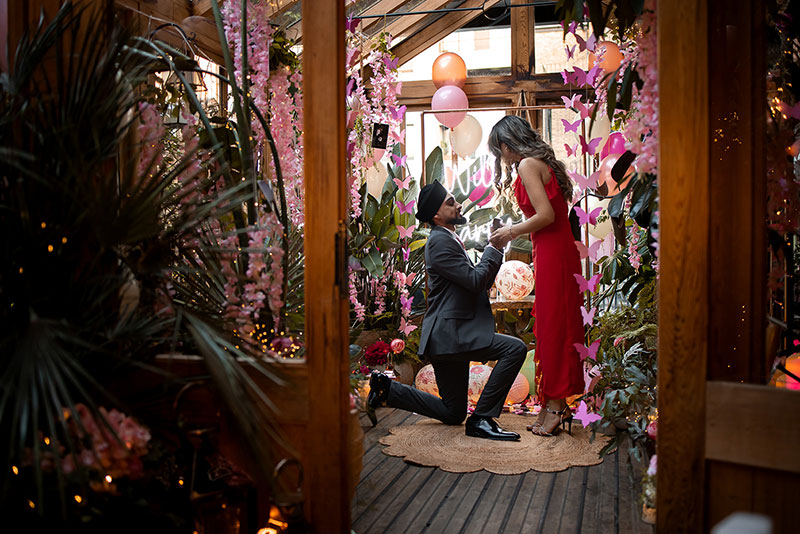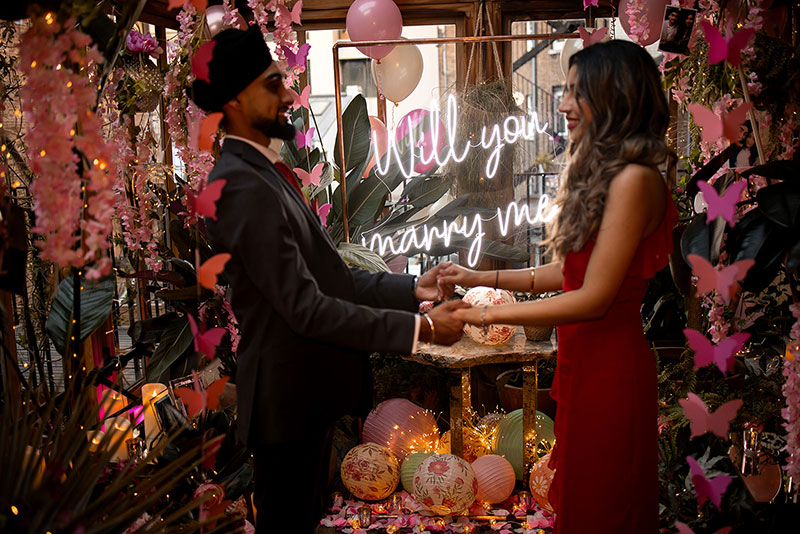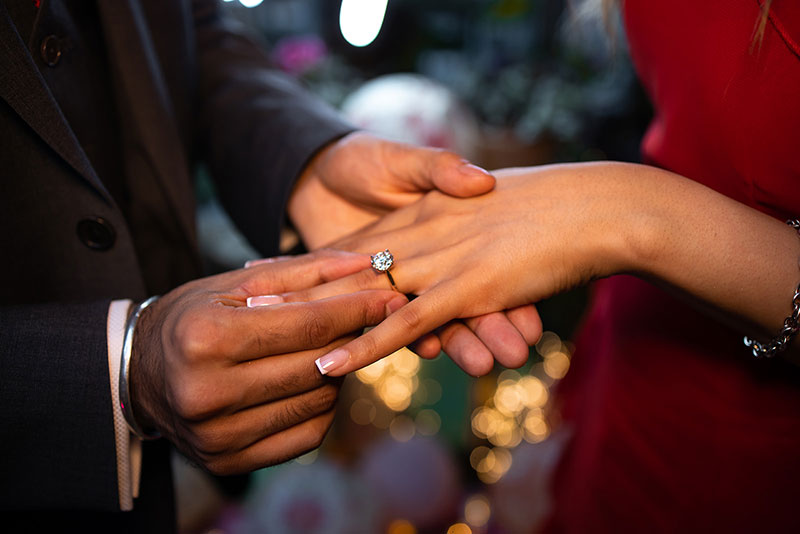 As if stepping through Alice's looking glass, on crossing the threshold, you find yourself suddenly transported into a magical world of impeccably curated art, curious mythical creatures and a rainforest infused with the scents of jasmine and passionflower.  The Mandrake Hotel is perfect for you if you want a proposal location where you don't have to choose style over substance.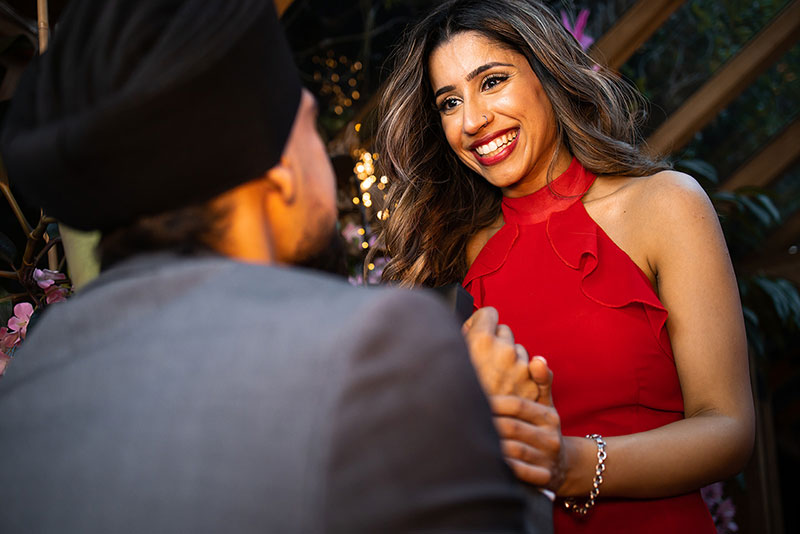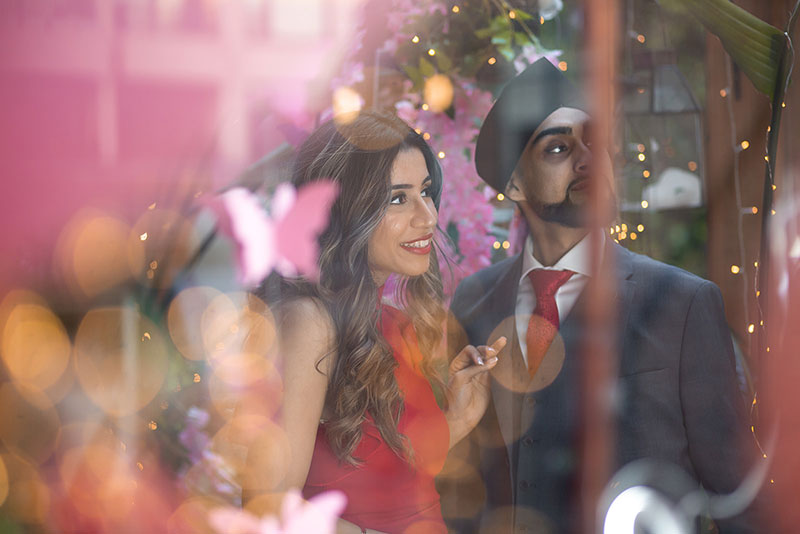 We loved planning this proposal for Simran and Amrit at The Mandrake Hotel.  If you wish to  see more details of our proposals at this venue, contact our team today.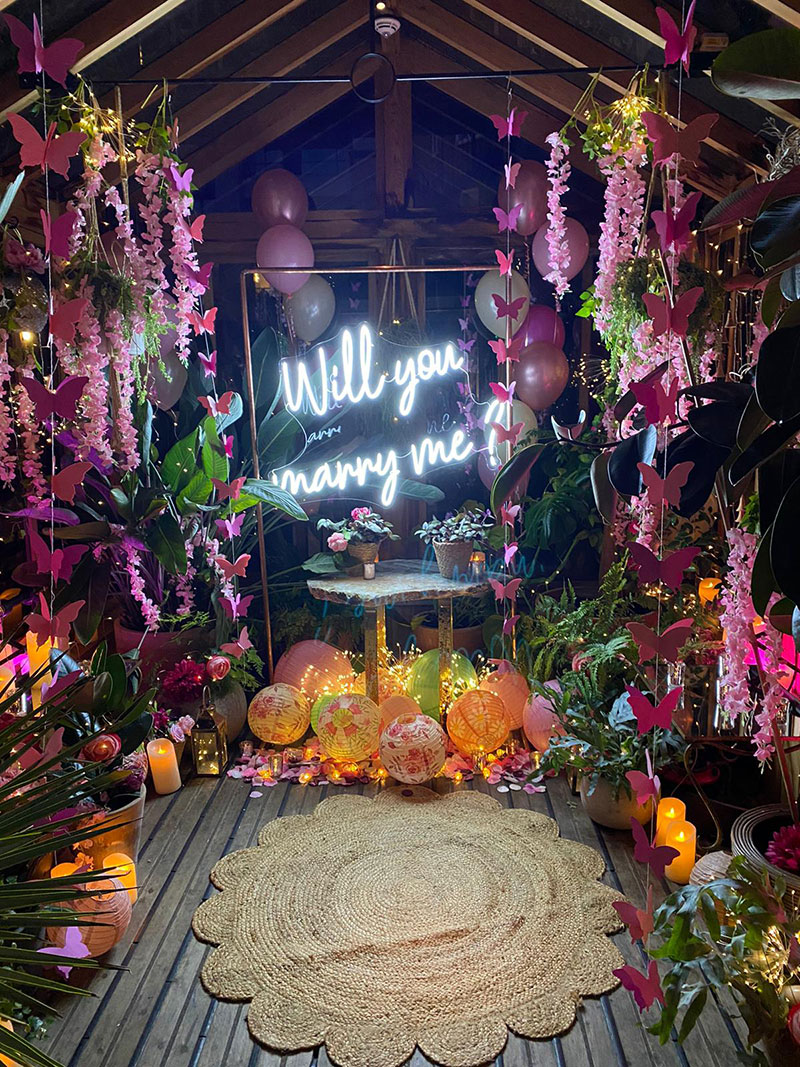 Photographer credit:
@couple_of_london