Propose at the Asylum Chapel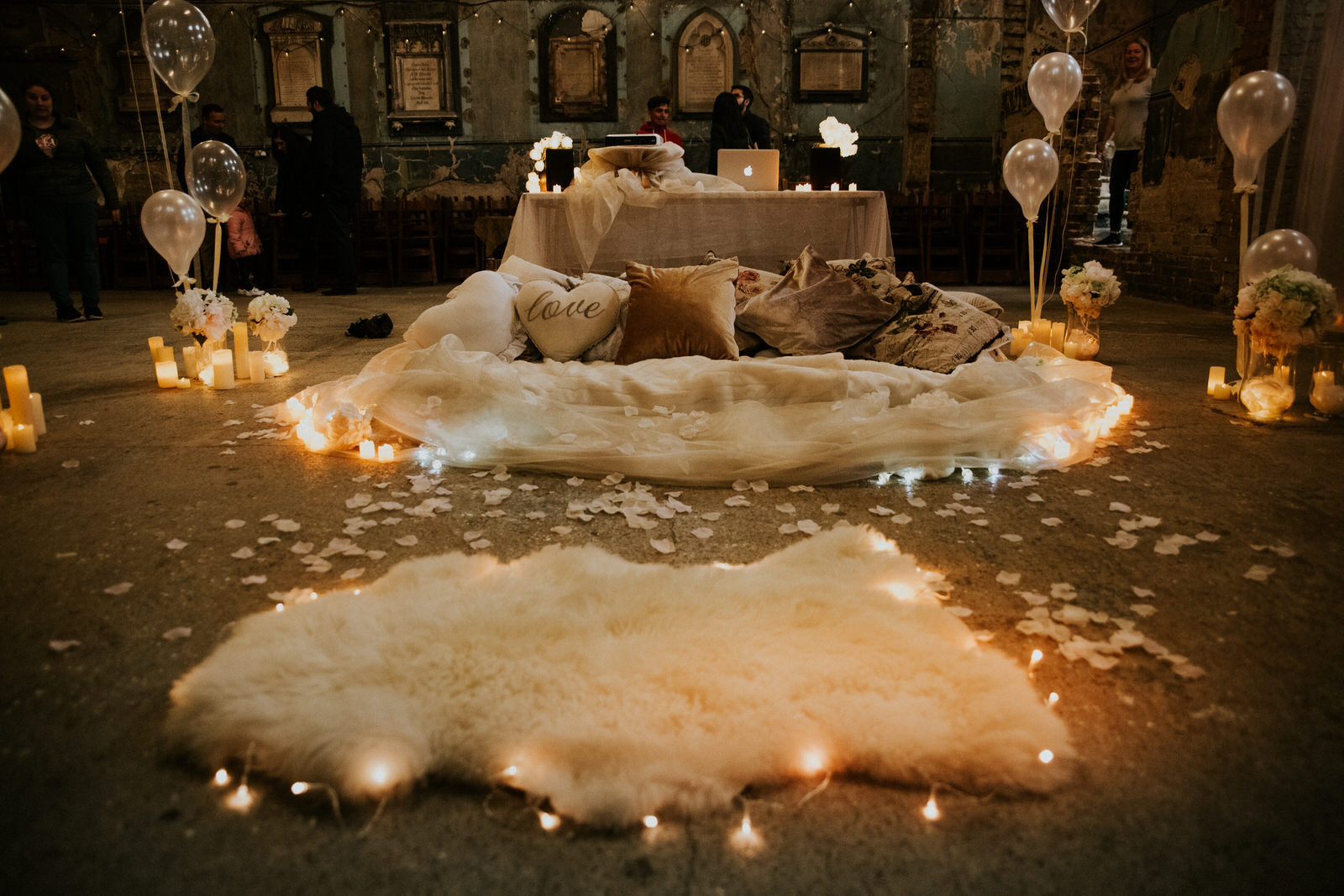 We loved discovering this beautiful London location: the Asylum Chapel, for this couple's engagement. An incredible venue dating back to 1827 and 1833, that, despite the name, was initially used as a place of sanctuary.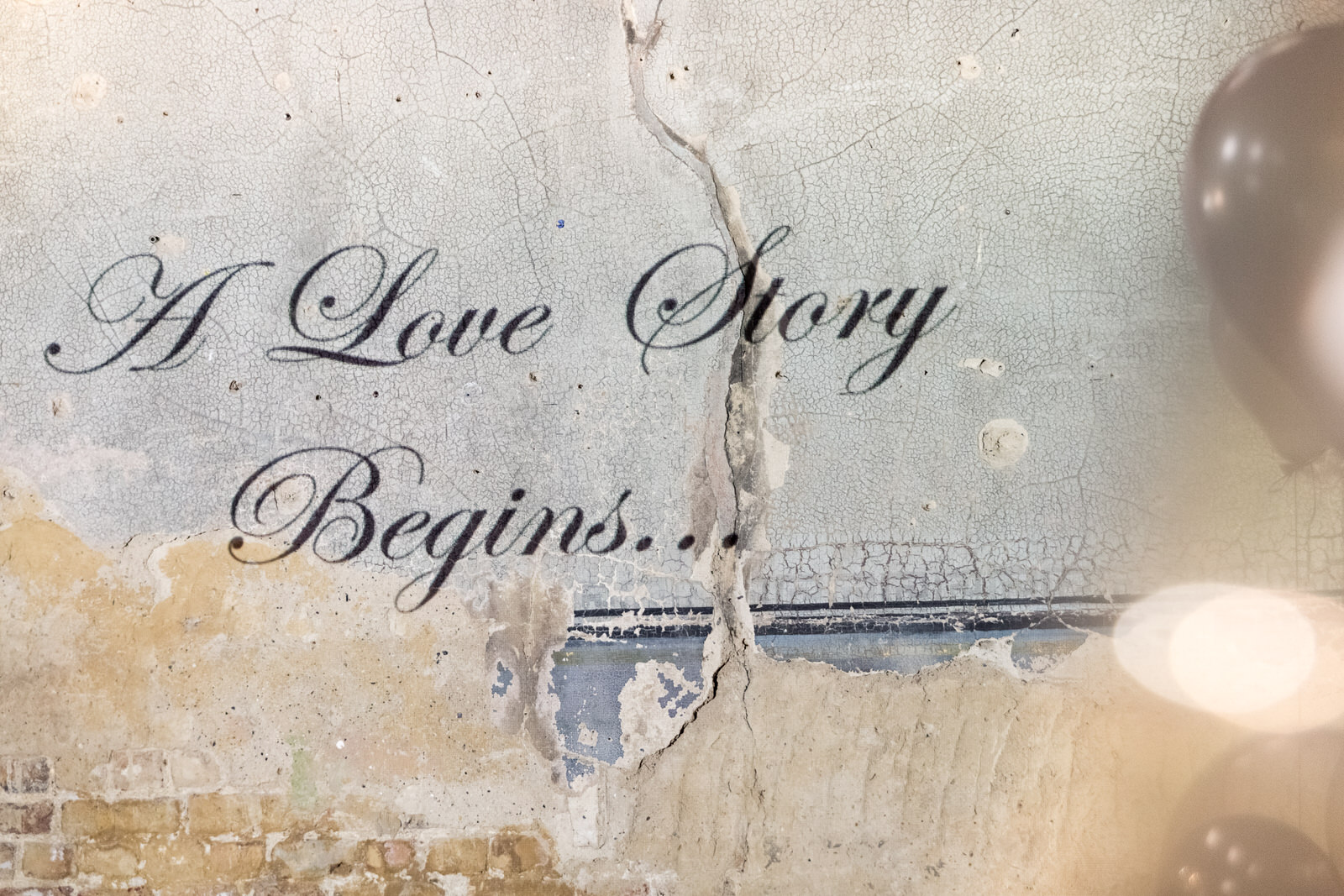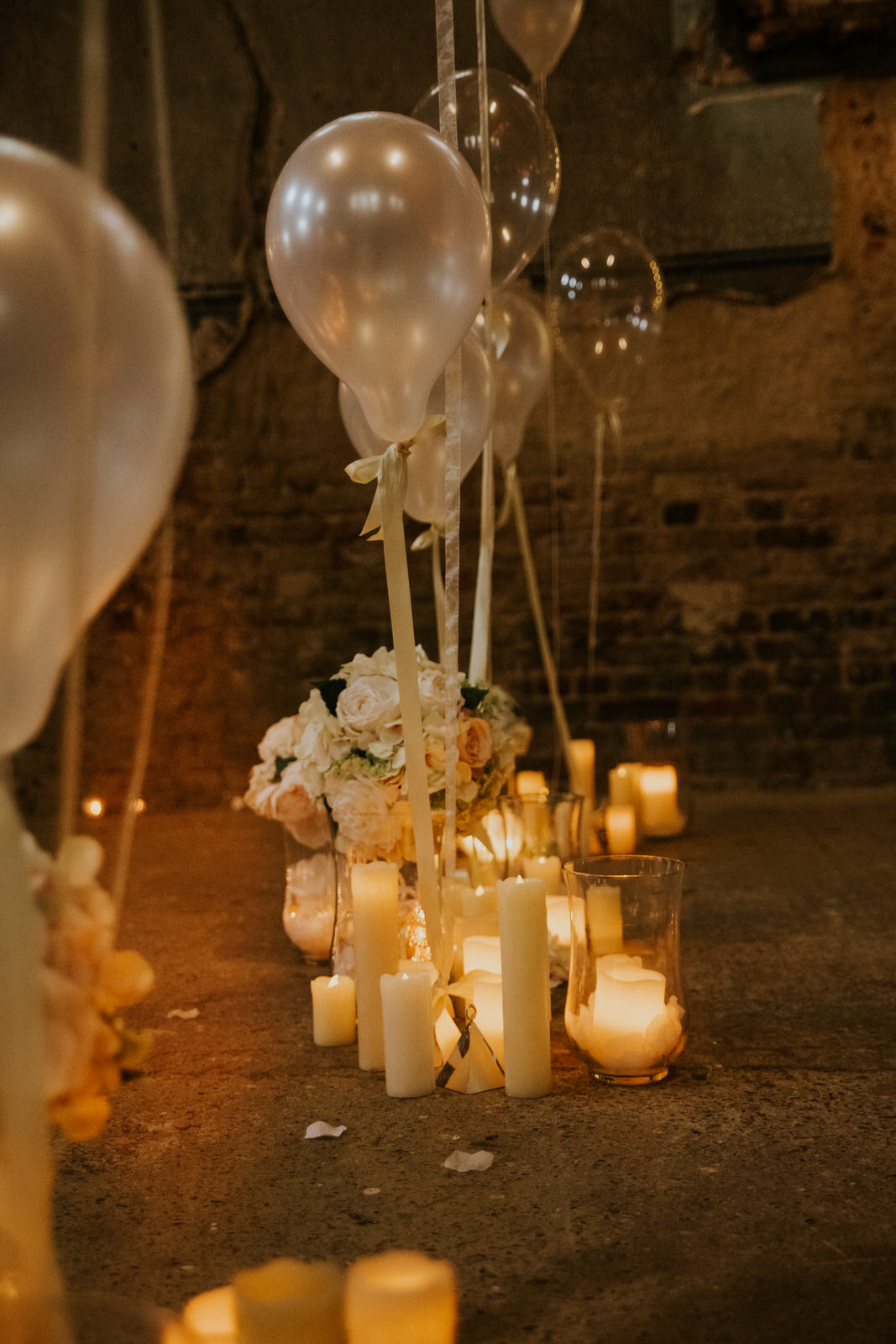 Despite being bombed during WWII, the stained-glass windows and memorial monuments survived. It was given a new lease of life in 2010 and we are now lucky enough to use this beautiful space for proposals! It's definitely one of a kind. Get in touch if you'd like to propose at the Asylum Chapel.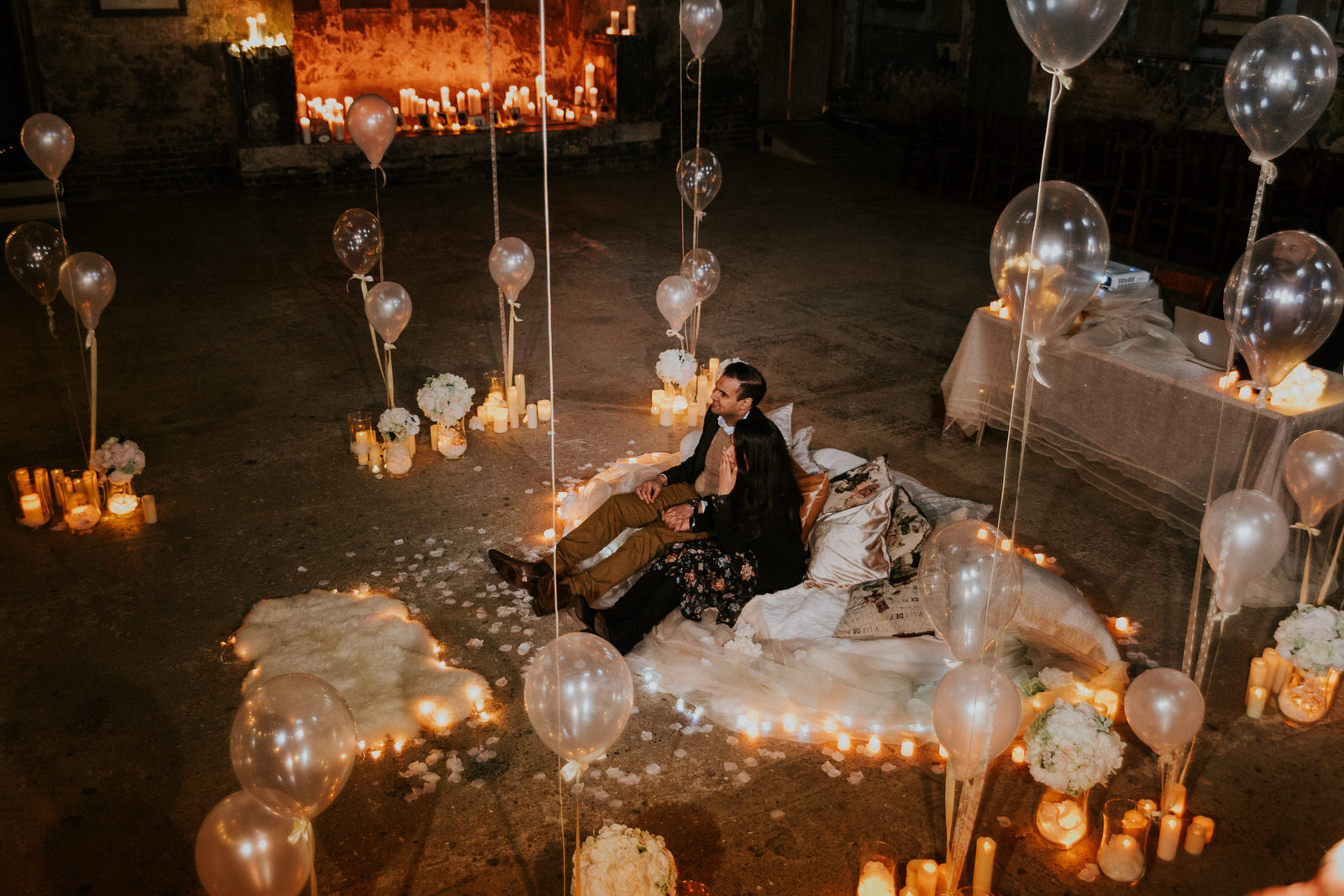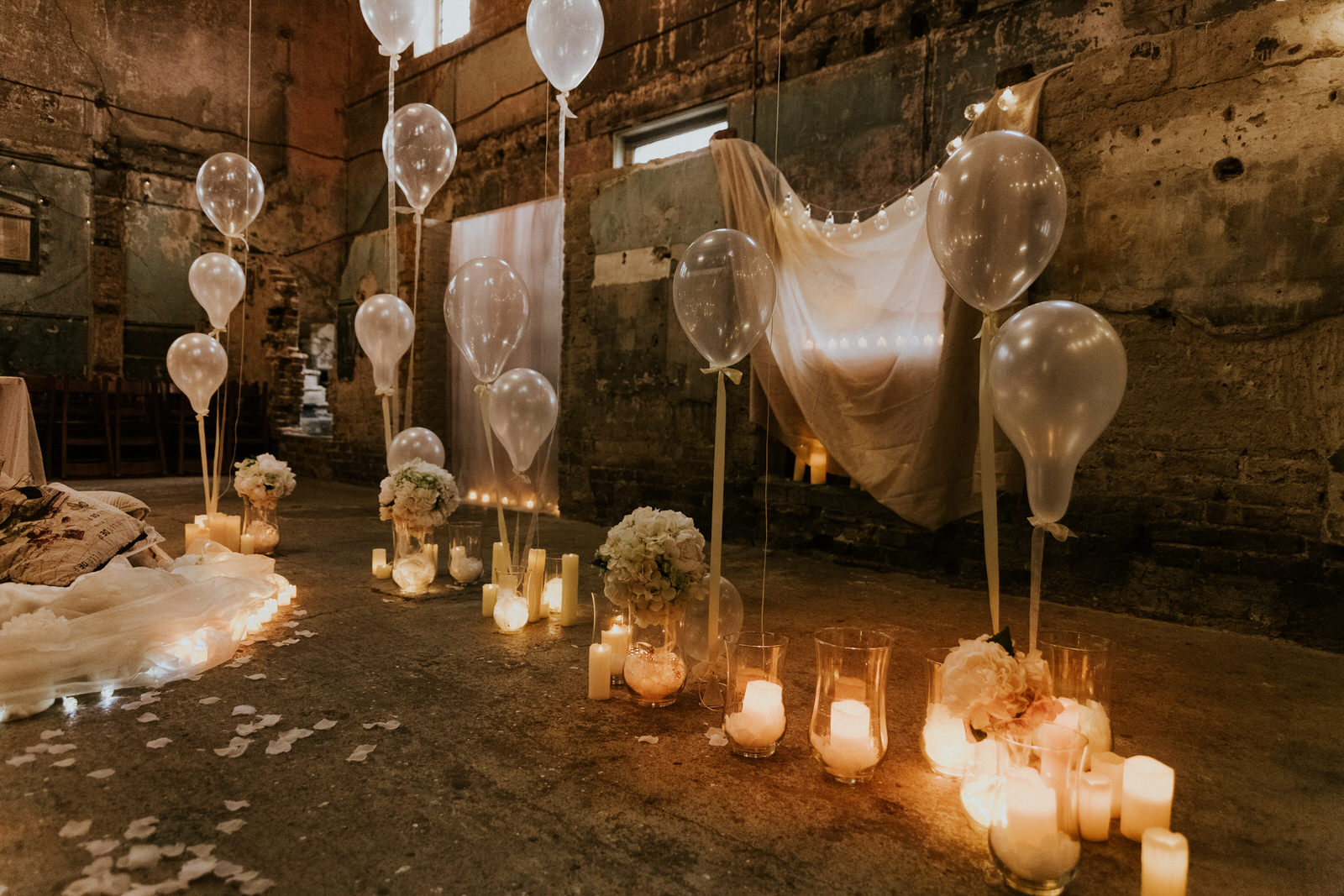 Avi had these kind words to say about his proposal:
"Anyone that is thinking of proposing and needs help or is planning on doing something that little bit extra – then I would honestly look no further than The One Romance.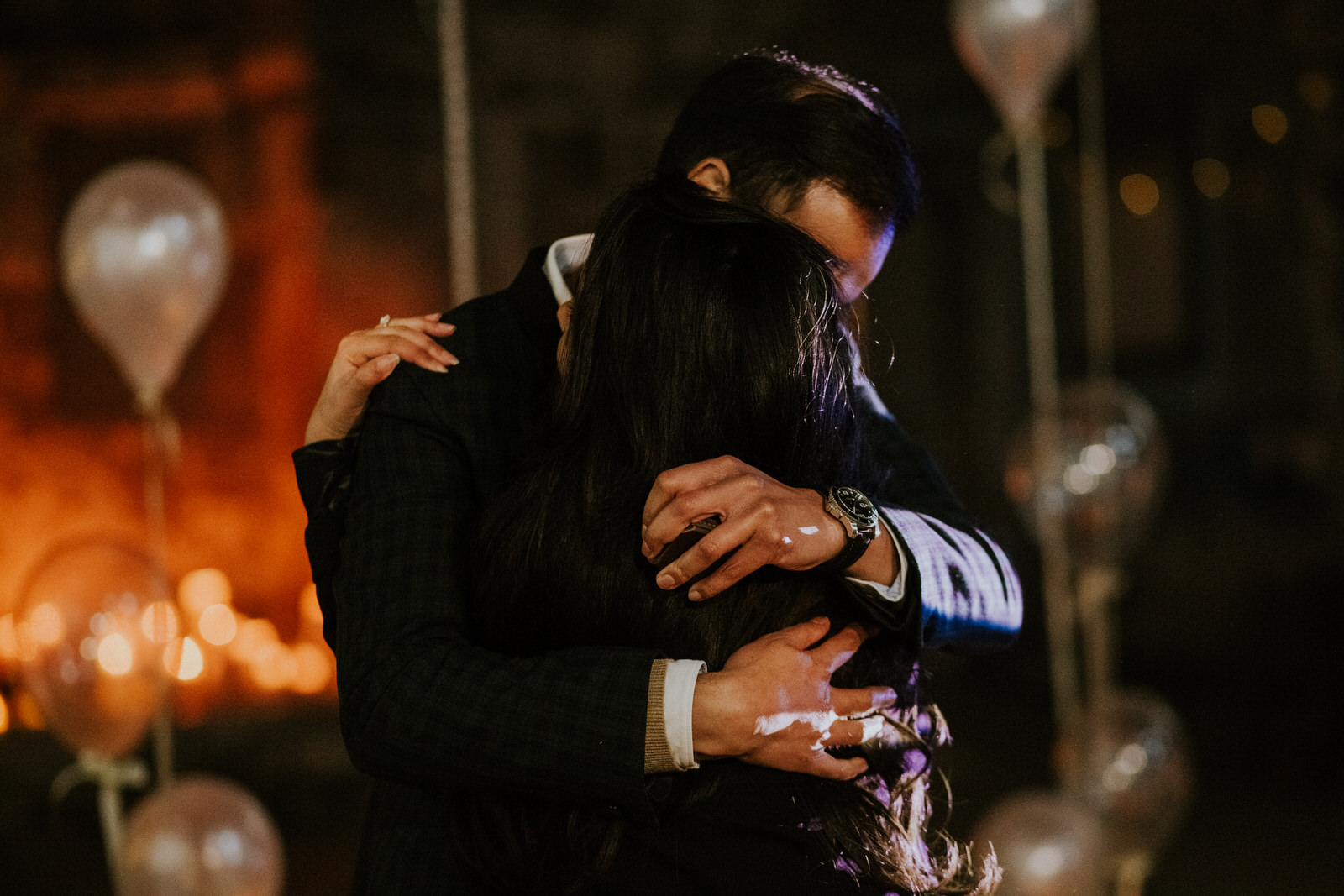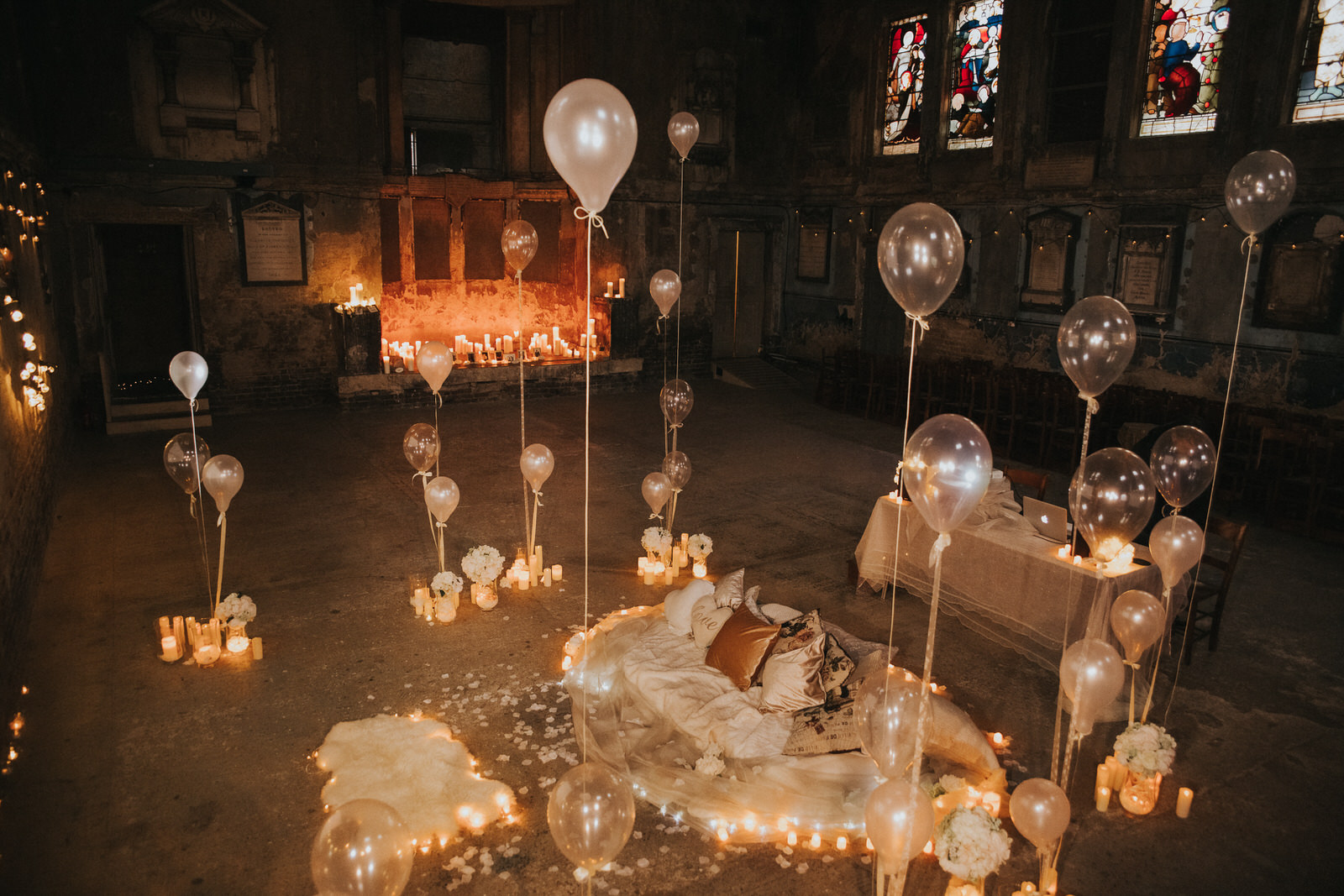 Amanda and her team are incredibly helpful, accommodating and passionate about their work. From my first-time contacting Amanda, I knew she was the person I wanted to help plan my proposal. She had wonderful ideas and no matter what budget you have; she and her team will do absolutely everything to make that moment incredibly special and memorable.
Their organisational skills are brilliant, and they plan everything with such precise detail too. They created a schedule and plan that made my proposal seamless.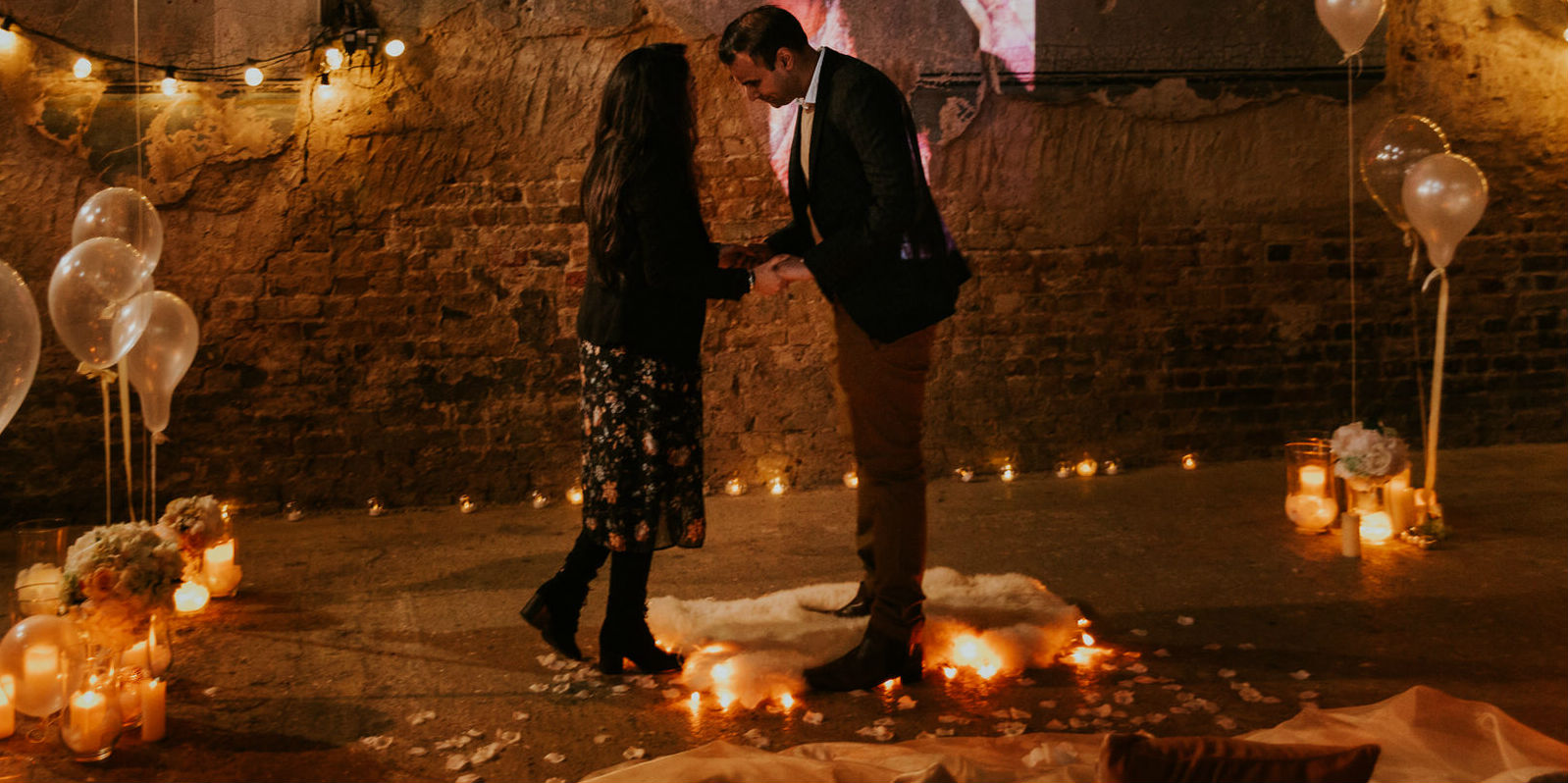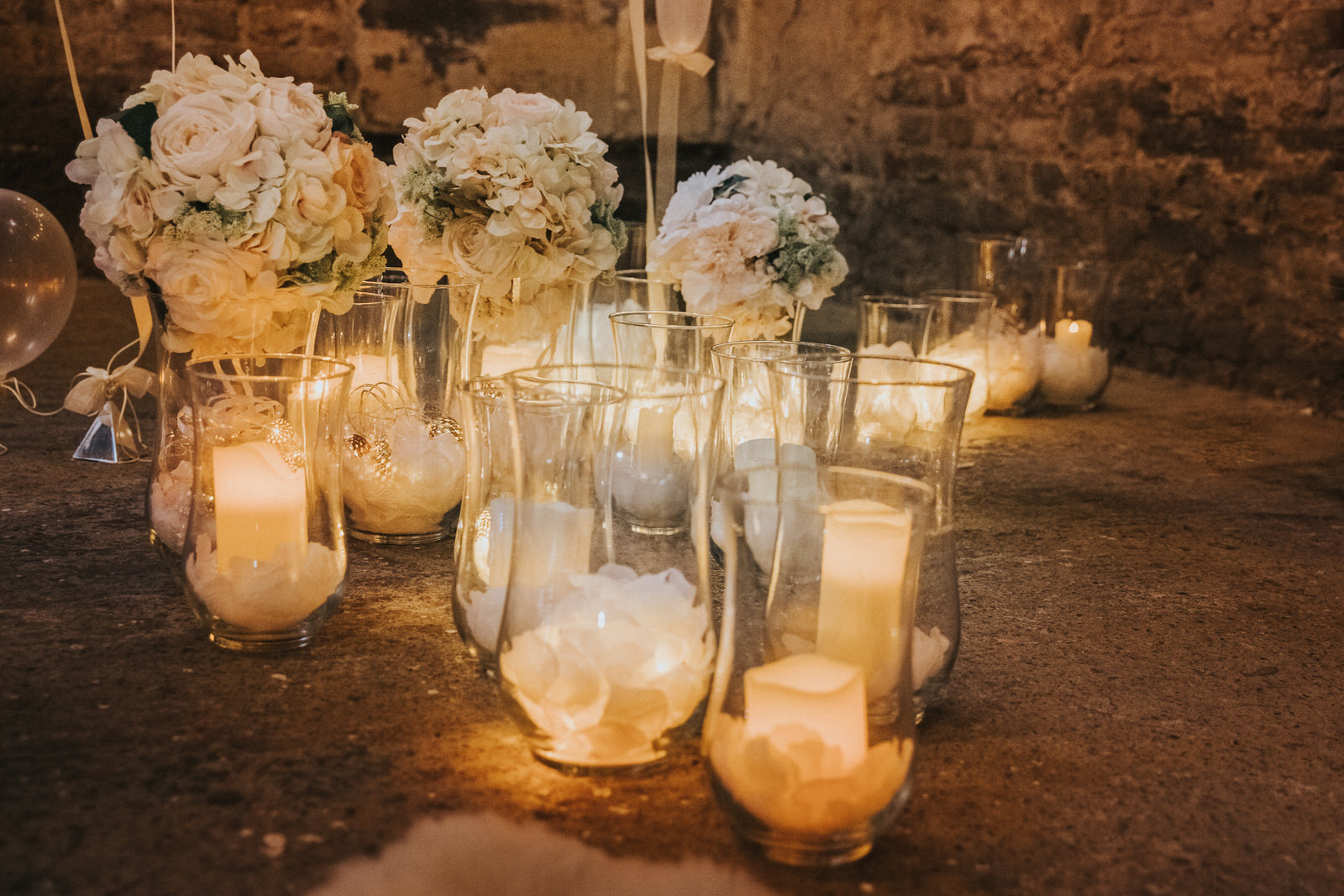 Communication is key when planning a proposal, and Amanda was brilliant throughout. If I needed any tweaks or changes made, she would see to that.
Regarding the proposal, her production team were brilliant too and we loved the projection montage they created.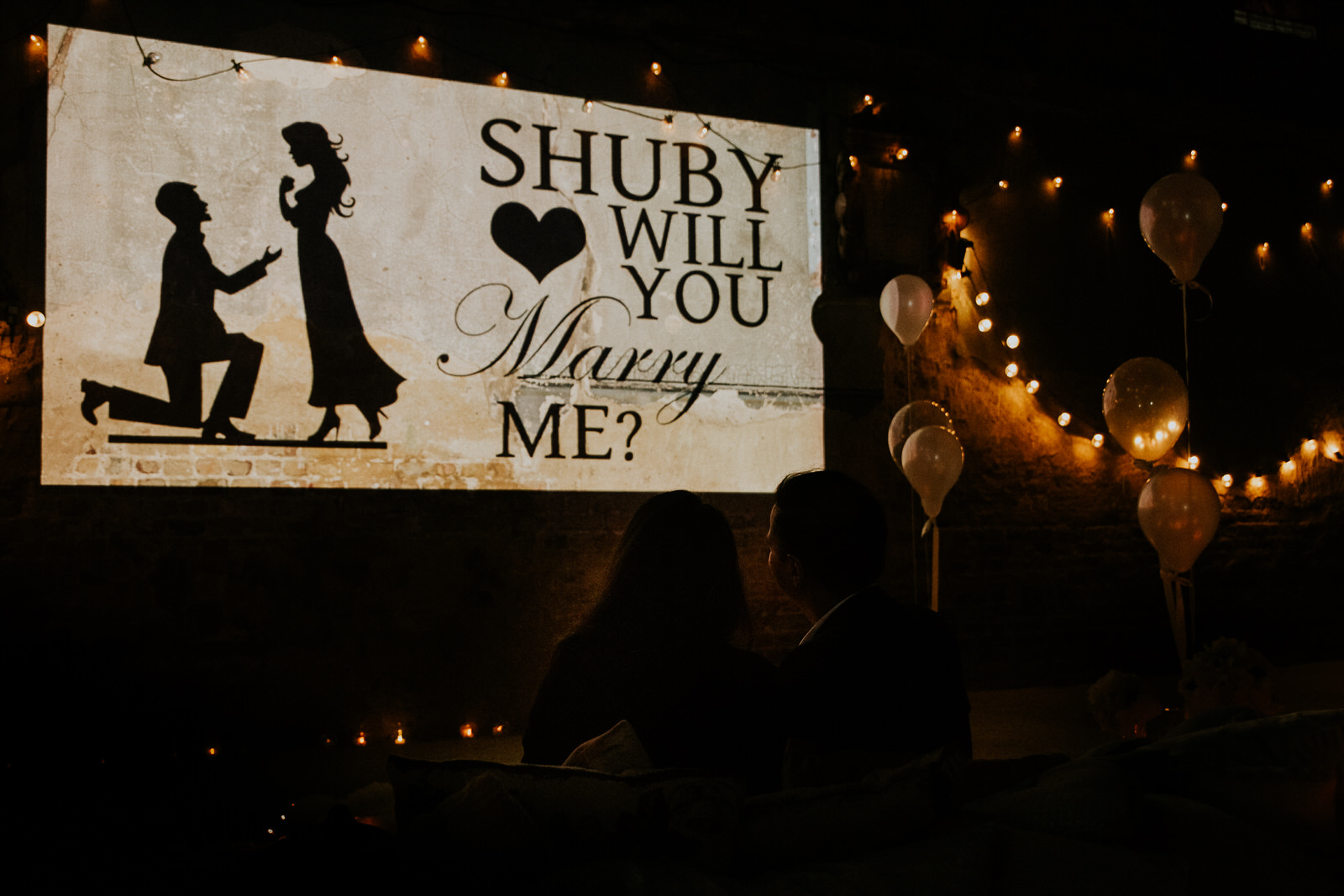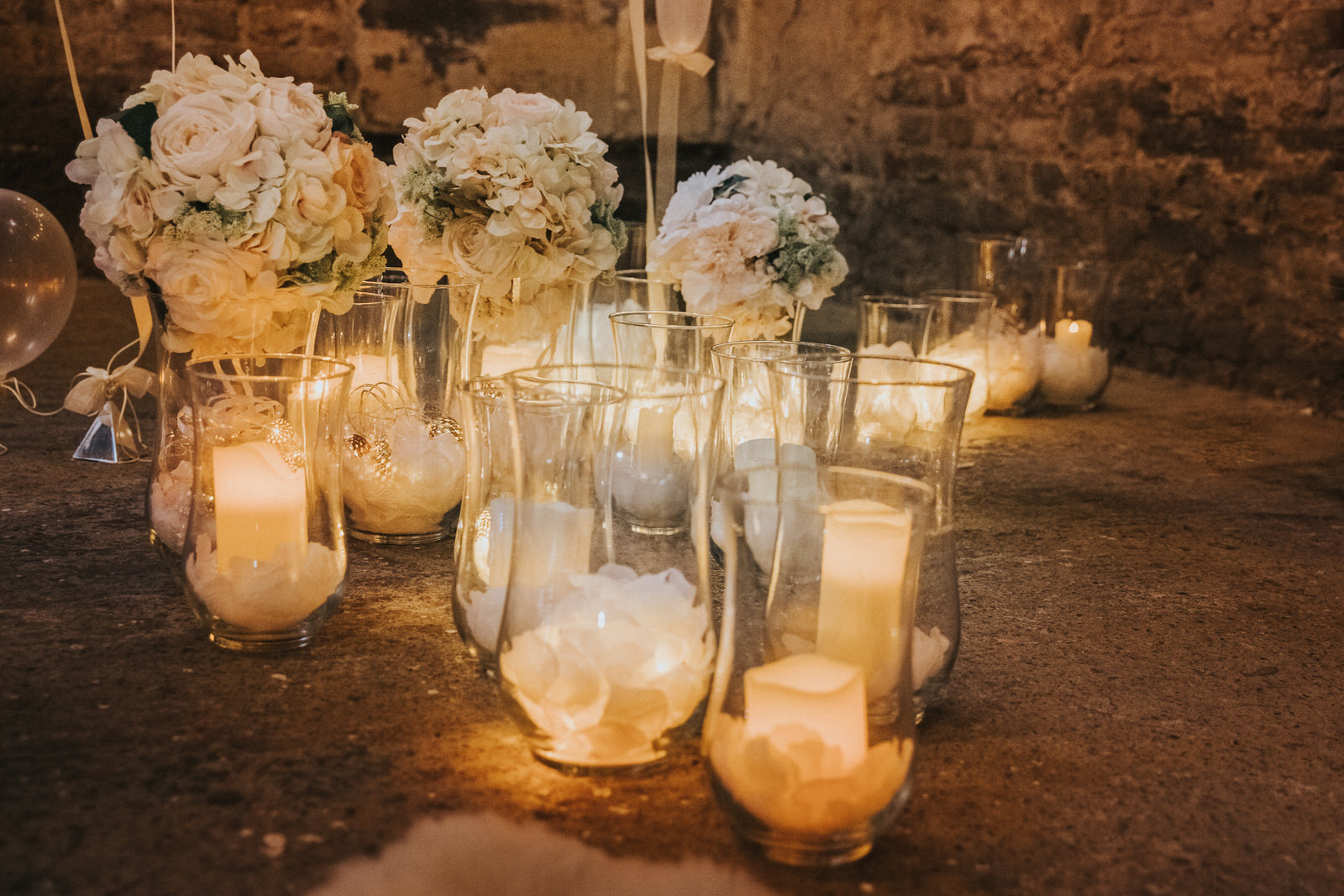 We also loved the decorations, lighting and venue which were stunning.
All of these things really helped to create a unique and magical moment for both of us that we will never forget and forever cherish, so I can't thank Amanda and her team enough.
Thank you so much Amanda and your team. The pictures are beautiful too!
Highly recommended. Will definitely keep in touch!"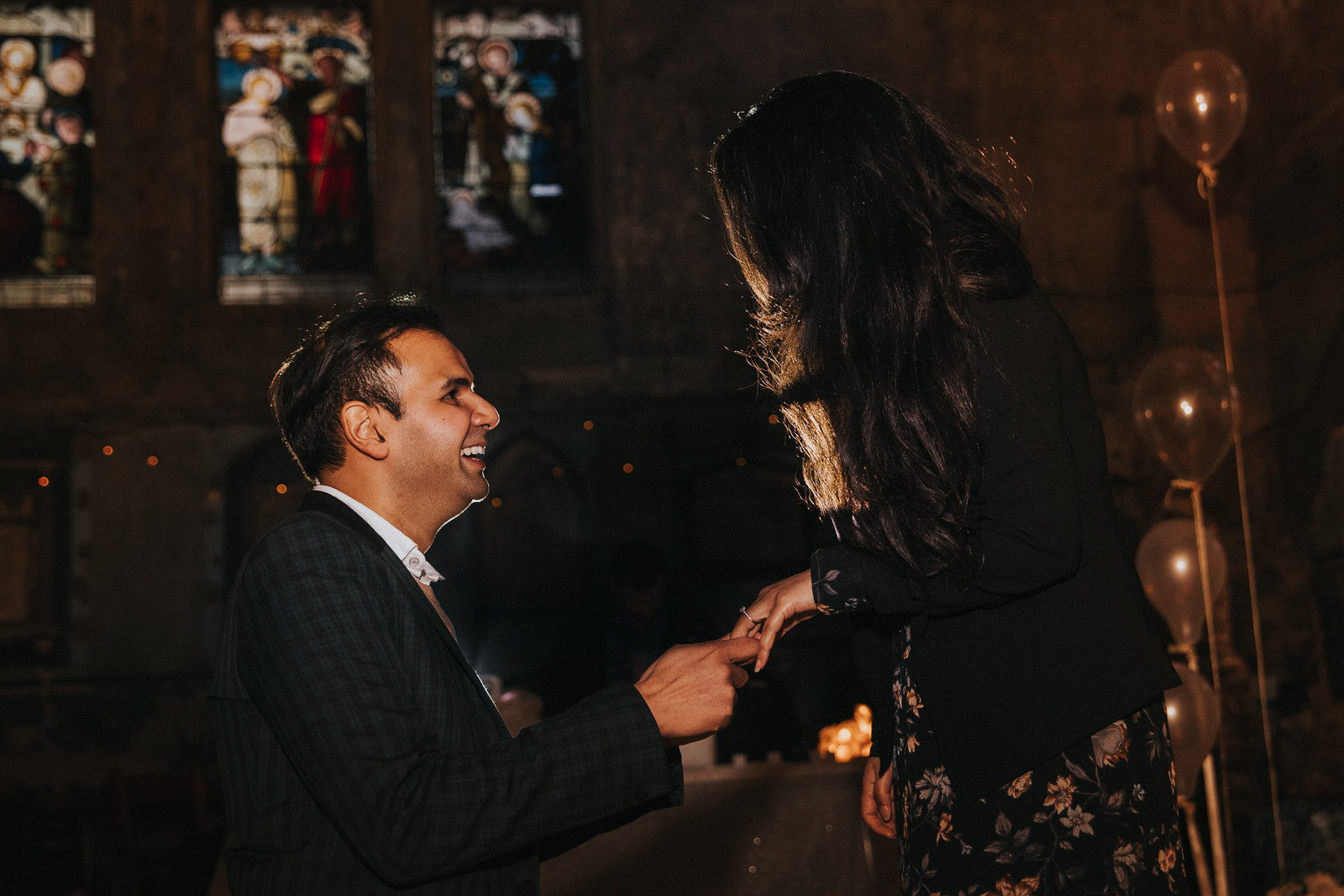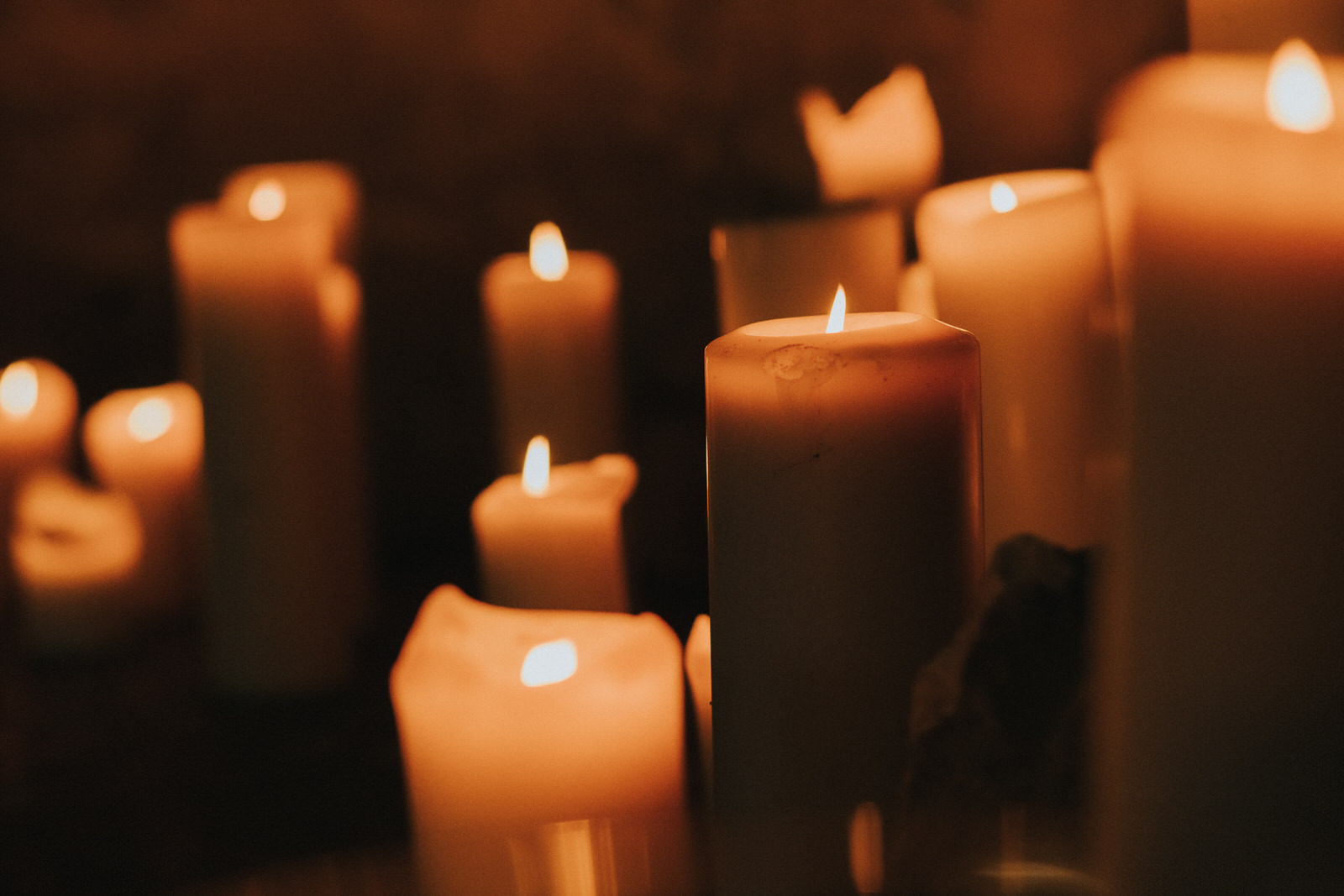 Get in touch if you'd like to propose at the Asylum Chapel and looks like your style. We know it won't suit everyone's tastes but with so many unique engagement venues across London, we'll be sure to find the perfect one for you.