It's less than a week until Cupid draws back his bow and gets ready to shower us all with love (aww!) but what does one do to celebrate Valentine's Day if they are not in the Brad and Ange' stage of their relationship?
We are all about the love  here at The One Romance, and strongly believe that it's the perfect way to show your crush, casual date or 'the one' just how much they mean to you; no giant teddies or oversized cards in sight 🙂
Crush

Keep it lighthearted and fun this Valentine's Day and send a cheeky bit of humour their way; the hearts, flowers and champagne dinners will come later. We love the current offerings from Scribbler, especially the Kayne card! There are plenty more at scribbler.com, and some are very rude, but also hilarious!
Just started dating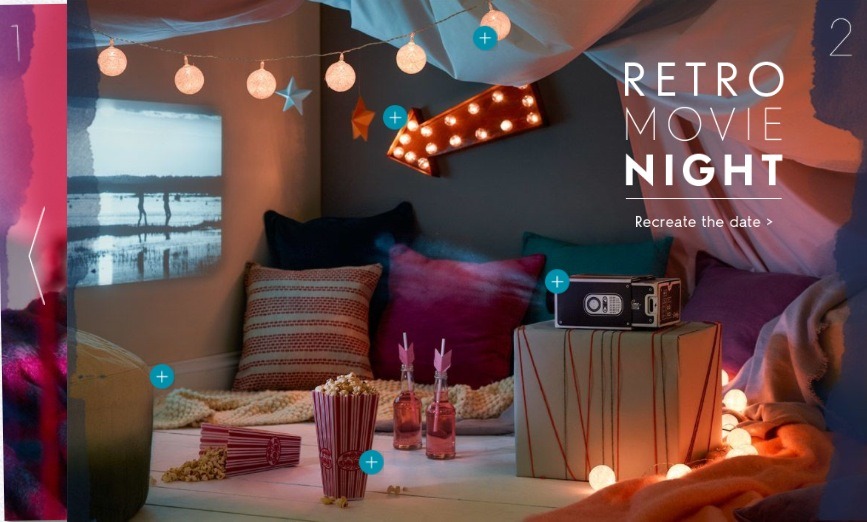 Throw the idea of a gift right out of the window, and invite them over to your very own date night den (think sleepovers and girly fun, but with added kisses and snuggles) We love the retro movie night idea courtesy of notonthehightstreet.com, which can easily be tailored to feature Netflix, pizza and plenty of pillows. Keep it simple and enjoy spending some cosy time together.
Together forever
So, you've played the cat and mouse game of getting together, casually dated until one of you asks what's going on, gotten more serious and maybe even tied the knot… So what do you get your better half for Valentine's Day? Well nows the time to think outside the box and get cutely creative! Why not create a cute breakfast with a few added love hearts for a subtle sprinkle of love? Or create a unique cuddle kit for two brimming with your favourite nibbles, DVDs and other goodies?
What have you got planned this Valentine's Day? Tweet us @TheOneRomance
Images by: Scribbler, NOTHS,