Who says proposals should be small affairs…? Not us anyway! Sometimes there's simply nothing better than sharing your love with those who love you, and that's exactly how Henry decided to pop his question to the one he loves most, his Alice.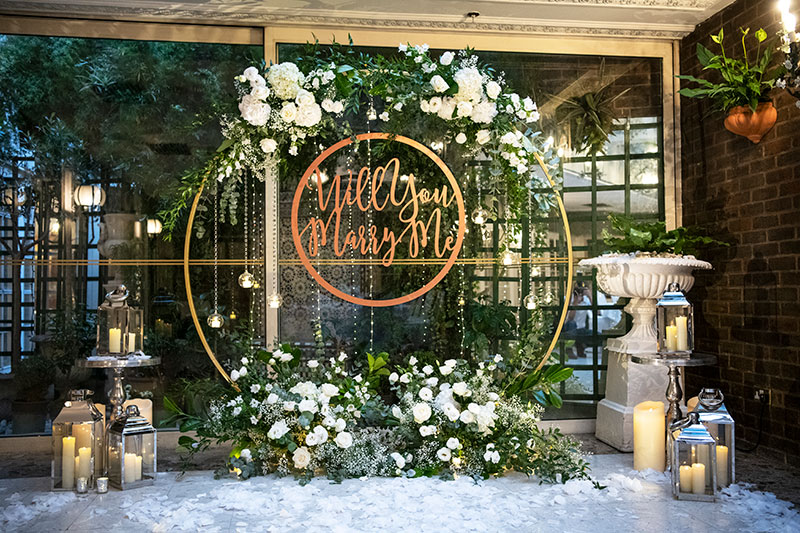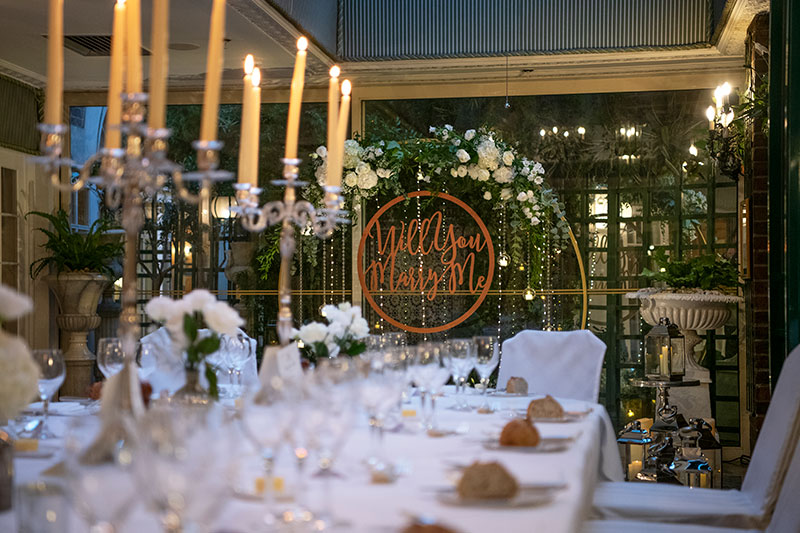 In one of London's quintessentially British hotels, this luxurious institution hosted a wonderful night to remember of family friends, love and laughter, it was a privilege to be a part of!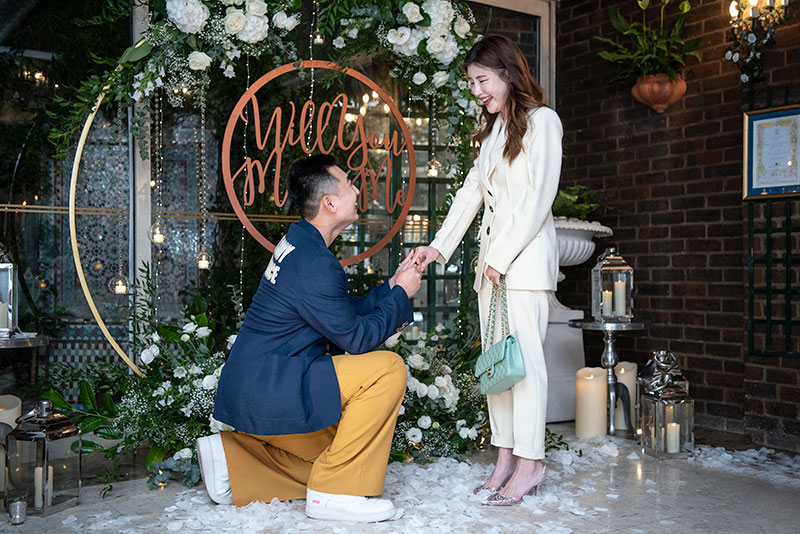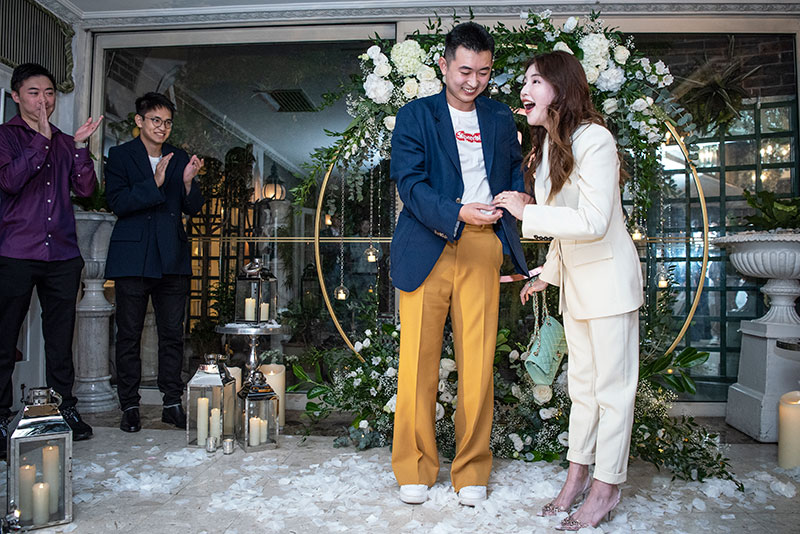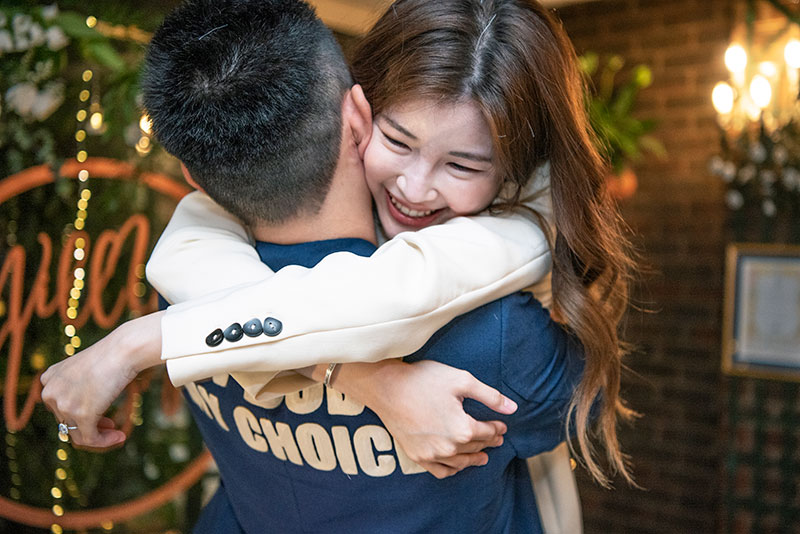 After securing the perfect location that could offer a stunning three-course meal for the whole party in-house, our team got to work decorating the space. It's always good to look around at what you have before starting to think about colours and props, as often the best path is to lean into the aesthetics the venue already provides you. In this case, the glass walls and green beams and trims to the space simply screamed out English garden! So we instantly called our florist Laura Kuy @kuyandcoflowers and got to work designing a gold and green proposal hoop with special floating sign to stand centre space. We only work with the best horticultural providers in the London area, and are constantly blown away by the designs, materials and florals they bring to a scene.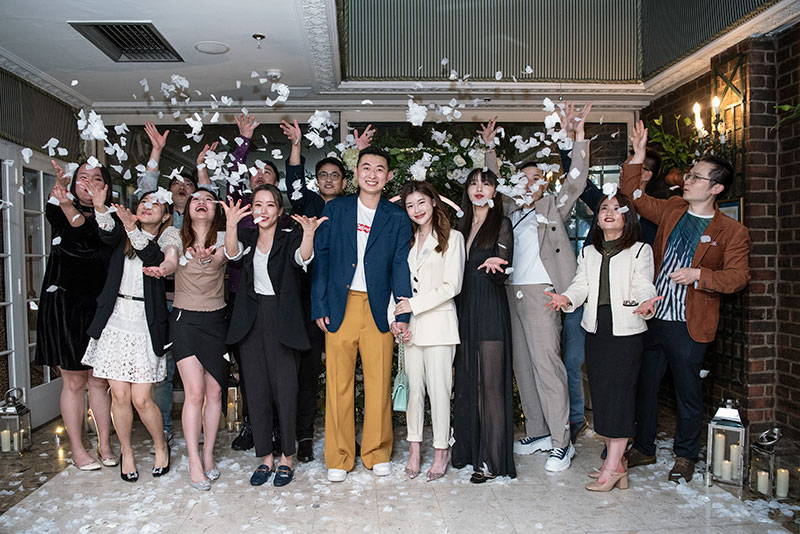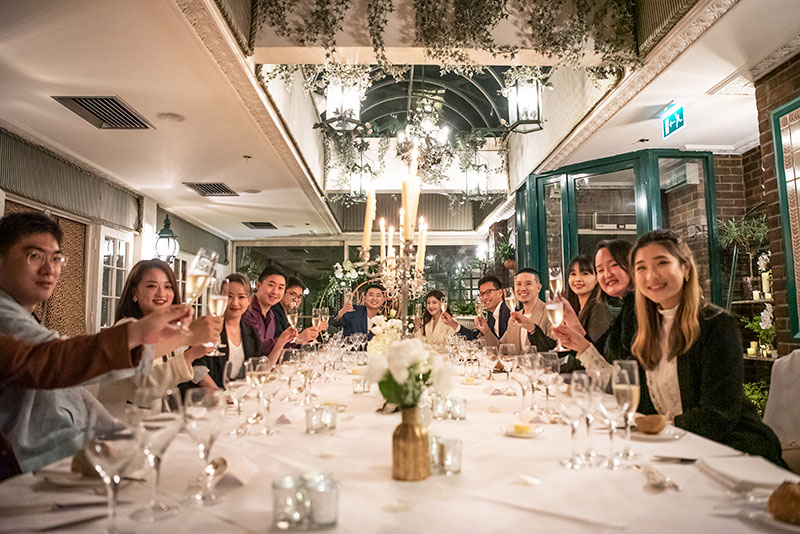 The room smelled fresh and vibrant as the couples' friends started to arrive. Waiting in anticipation, our team gave the cue that Henry and Alice were around the corner, helping everyone get into place and with fingers on lips, we waited for their imminent arrival in our private secret garden.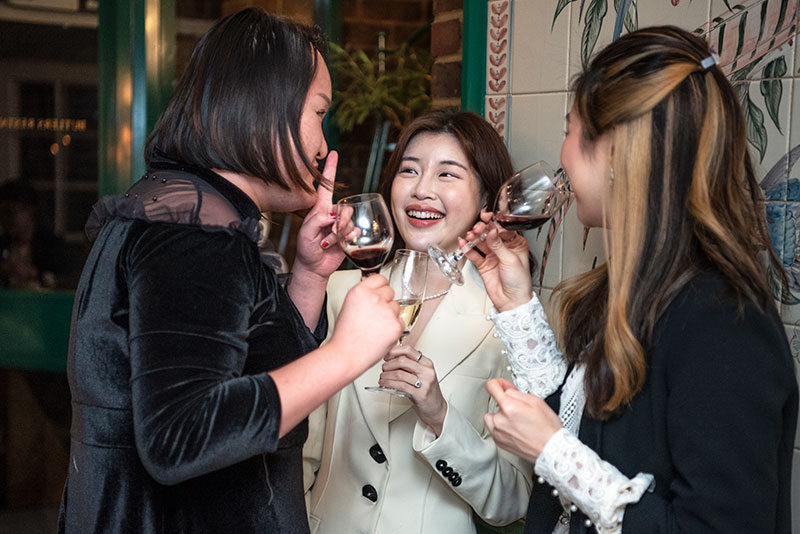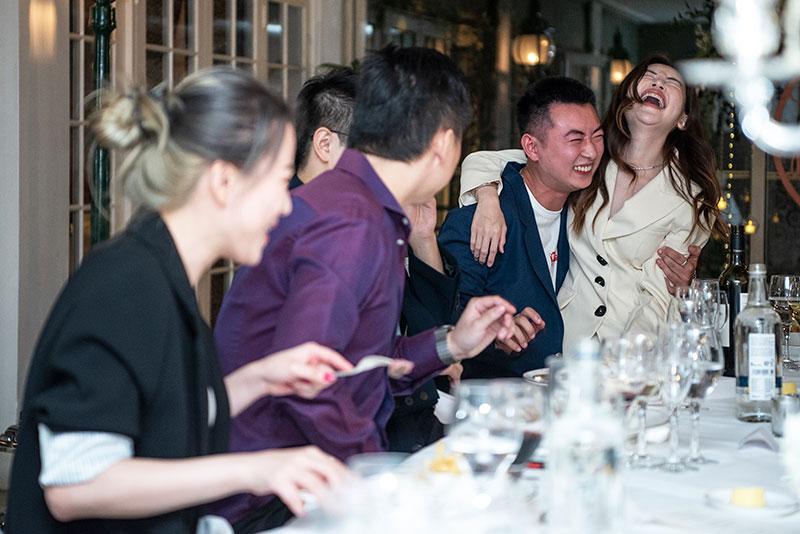 Henry entering the room, and Alice's shock and awe at seeing not only her stunning proposal scene, but to be joined by those who have held their hand as a couple for so long, was a truly memorable moment for us at the One Romance, and for everyone lucky enough to be there!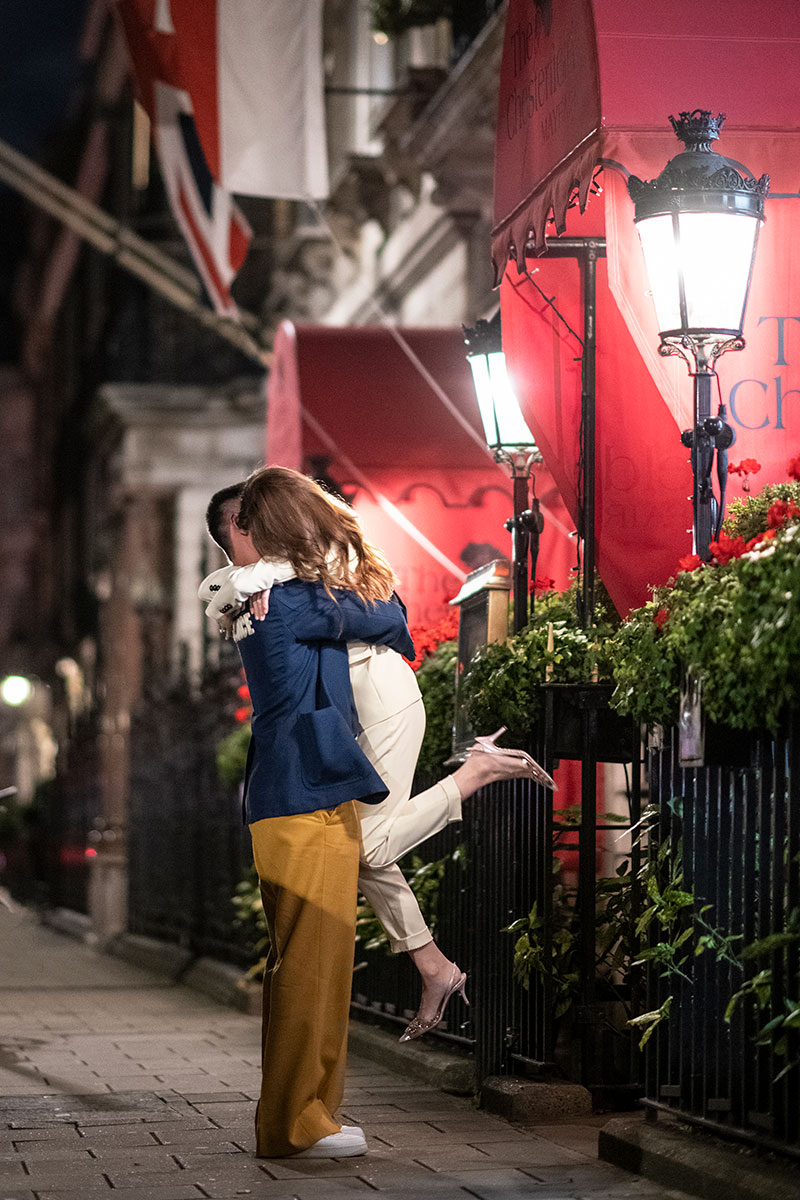 Love is all around. So why not share it with the people you love with your own secret garden party…?
Photography credits:
Jérôme Favre