Sunset Skylines – a Golden Hour romance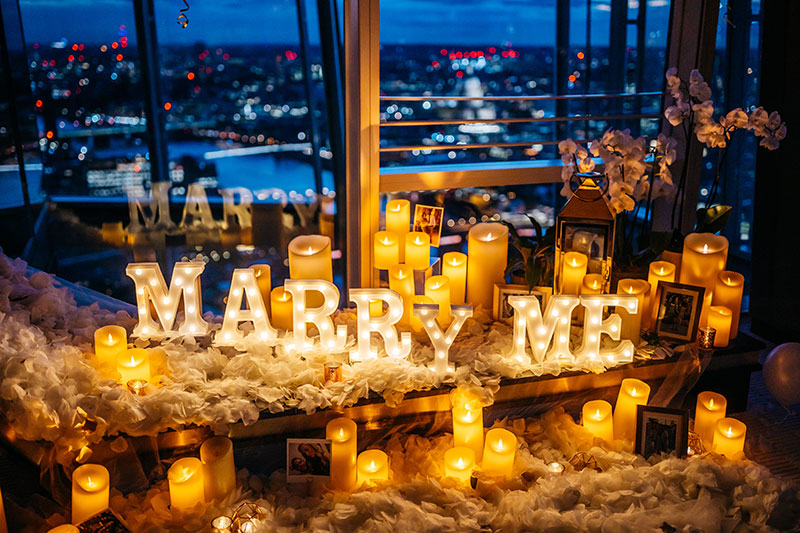 Now we all know the Shard has been a key partner for the One Romance team for many years now, and our teams have worked in unison on some of our most beloved romance stories and proposals. The iconic tower has been a huge London landmark since its arrival on to our city's skylines, and to this day, its views remain difficult to top, making it a perfect option for your special event.
For Lewis however, he needed the best. And the Shangri La penthouse is the best.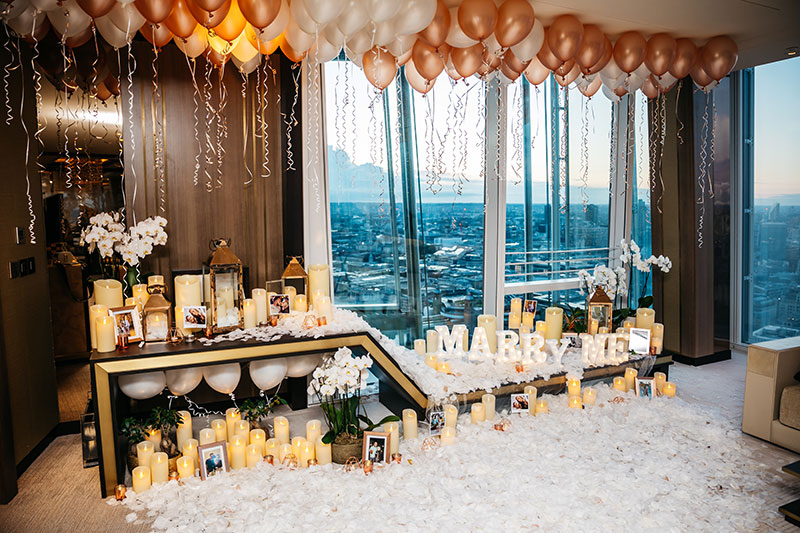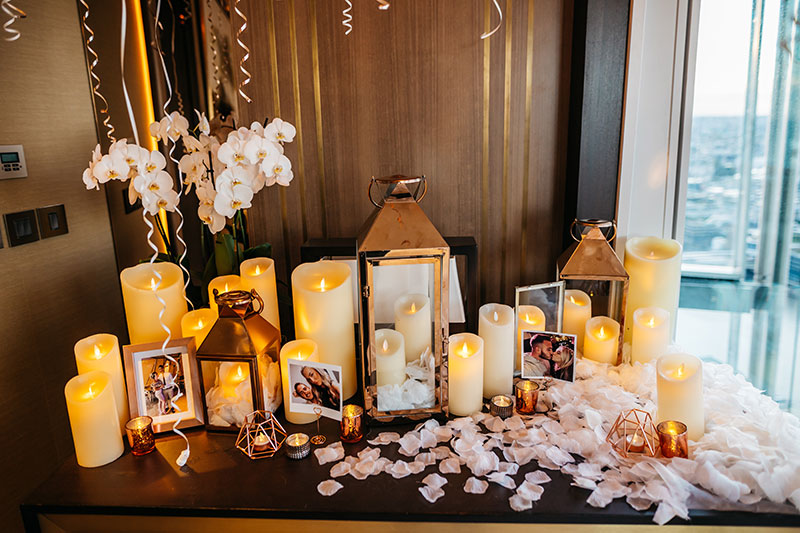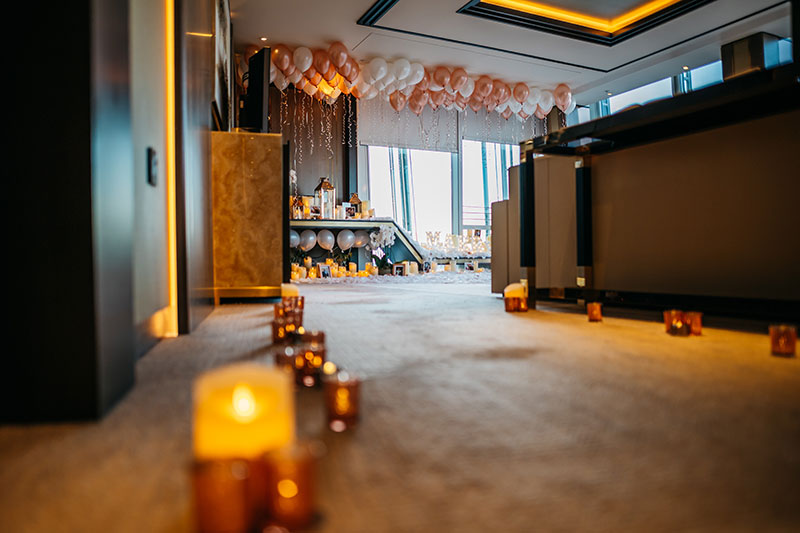 Spanning a huge square footage, with a private kitchen, two ensuites, two bedrooms and an incredibly luxurious open planned living area, plus office space, with floor to ceiling glass windows, on the 49th Floor, this penthouse really is breath-taking for all the right reasons. It also took a whole lot of work form our expert teams to try to fill up! But not to worry, we are always prepared, and using 1000s of candles, 1000s of petals, lanterns, fairy lights and more, we transformed this already spectacular space into the white and rose gold wonderland of your dreams! Like walking on air, the happy couple were blown away as they arrived back form their London Adele concert and stepped into their castle in the sky, greeted by the blissful tunes of our incredibly talented singer Lily-Bud Dearsley on keys singing their favourite Adele song chosen just for them.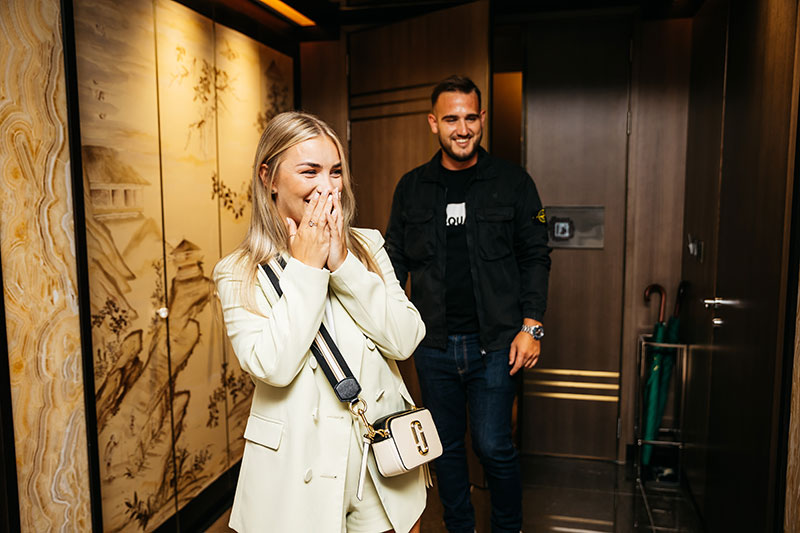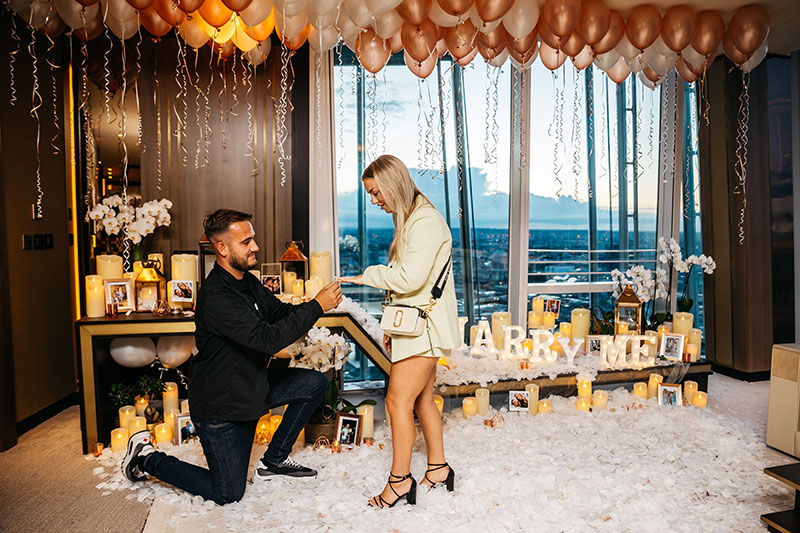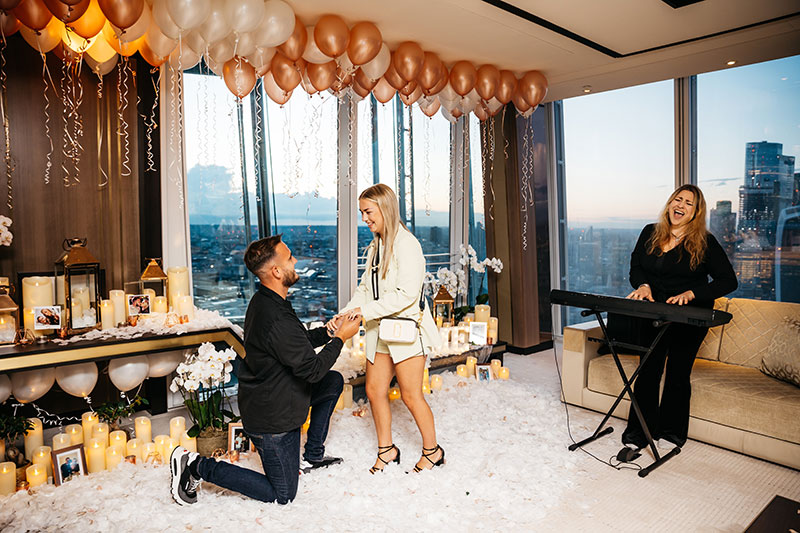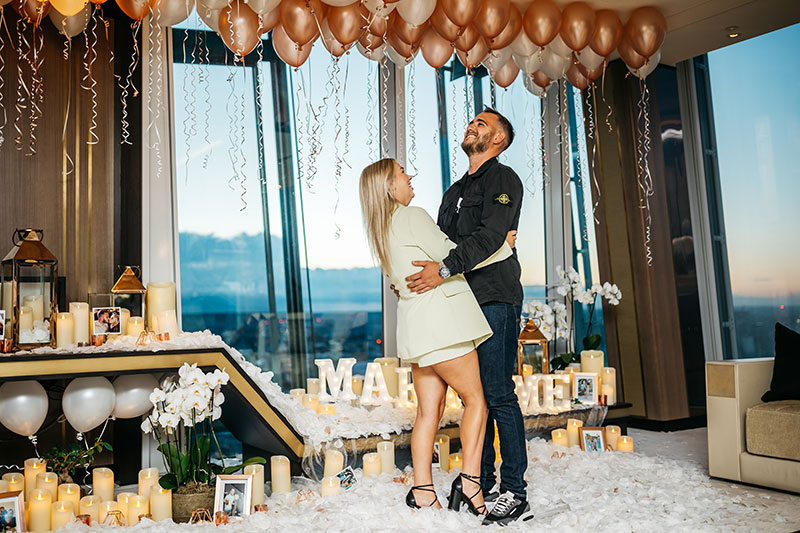 Surrounded the by the evening glow of the sun setting over the city's most iconic skyline, Lewis asked Jessie to be his forever. This city is our home and we love her, but even we were blown away by just how special it can make an evening, when that evening is filled with the ones you love… and some pretty gorgeous props of course!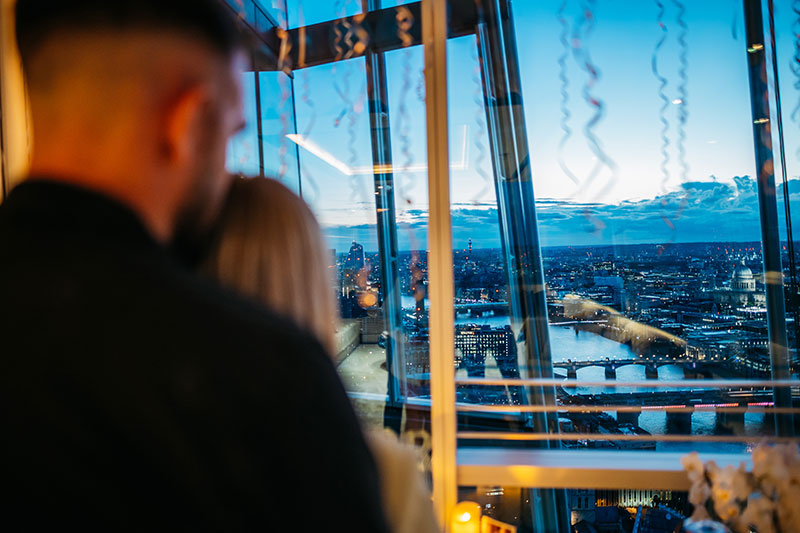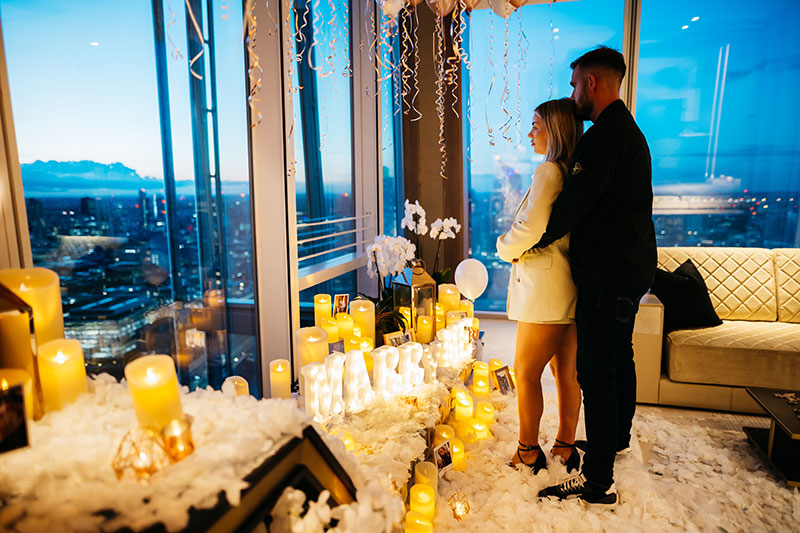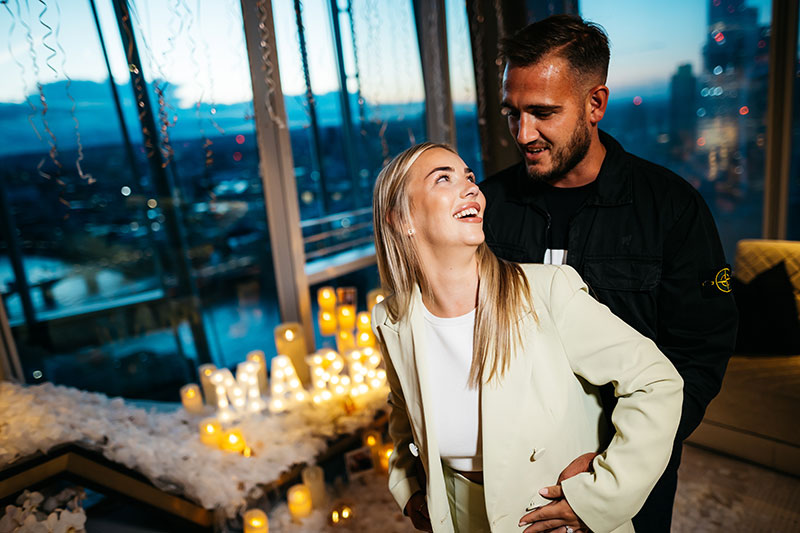 Sometimes more is more, and in this penthouse, there's no holding back.
The Shard has so many different rooms and suites available, together with our team we can make your dreams come true on a range on budgets and styles. Get in touch to see how we can help you create your perfect skyline proposal.