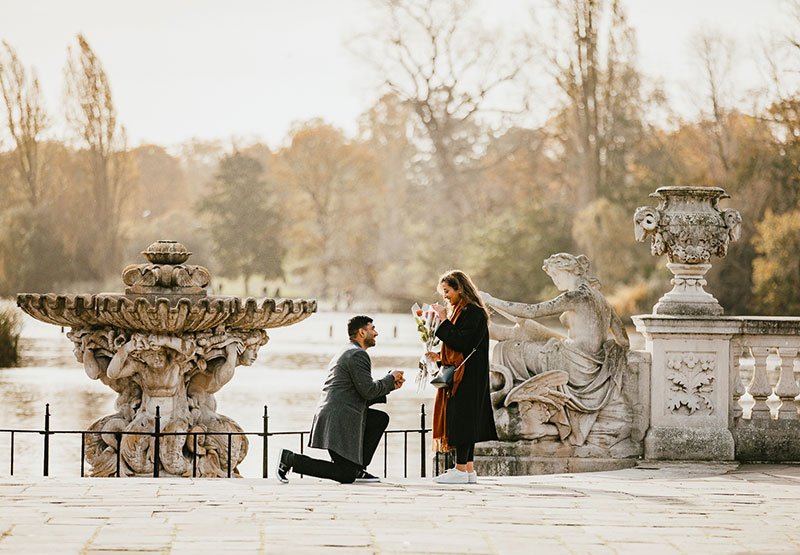 When the moon hits your eyes like a big pizza pie… well we might not have got the pizza part, but Basil and Arfa certainly did not forget the amore to their stunning intimate proposal in London's Italian Gardens!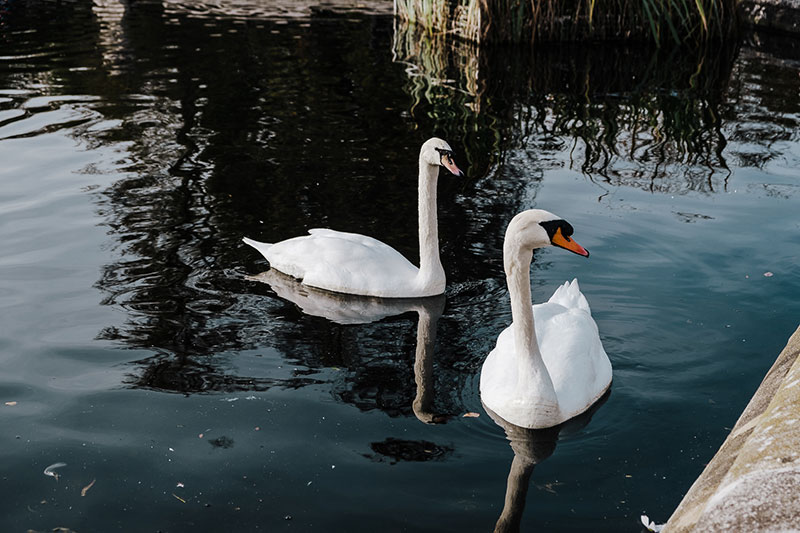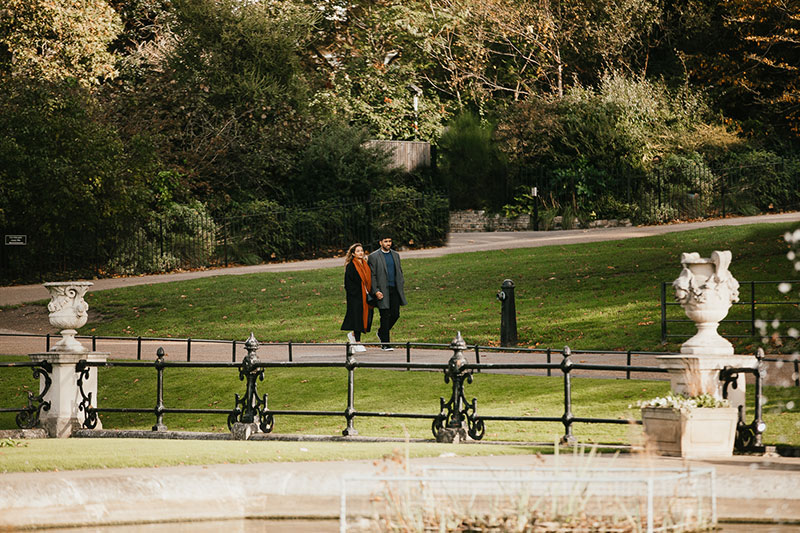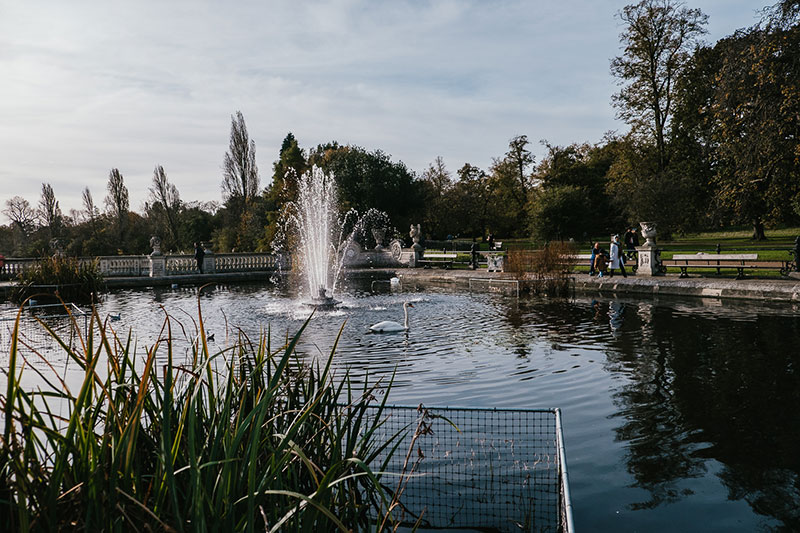 In the heart of his beating city in this hidden gem of a garden that would be just at home in Rome itself, but instead it's only a few tube stops away from central London! Complete with romantic renaissance style sculptures, long paved walkways, baroque architecture and stunning fountains, we really couldn't ask for more from one of our London locations! Oh yes… there's a lake too!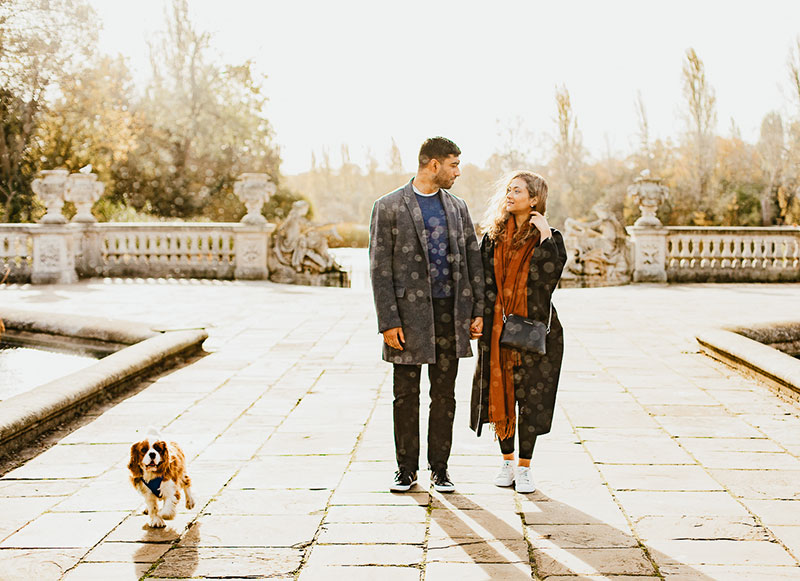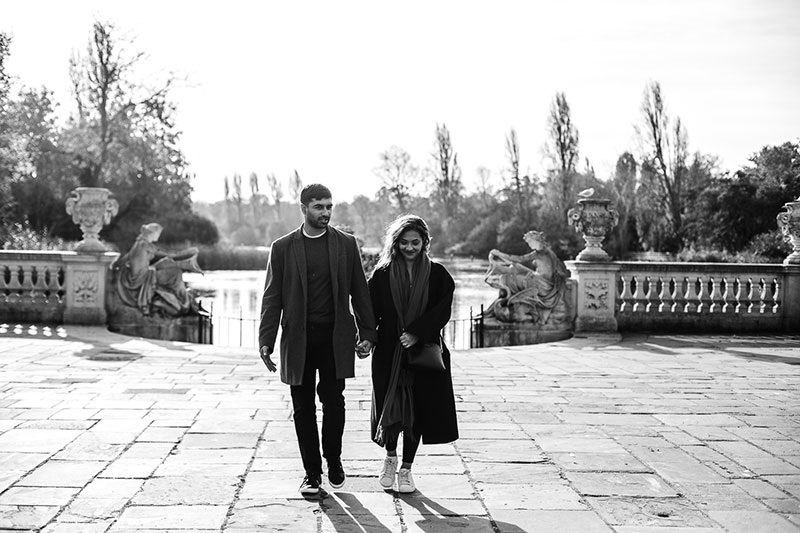 What better way to draw your partner out the house or hotel room than a beautiful stroll through the Italian Gardens on a brisk spring morning here in the capital. And what better way to top that, than to have your very own proposal planner waiting for you with a selection of our finest large headed, long stemmed red roses, each adorned with a personalised hand-written love note from you to them…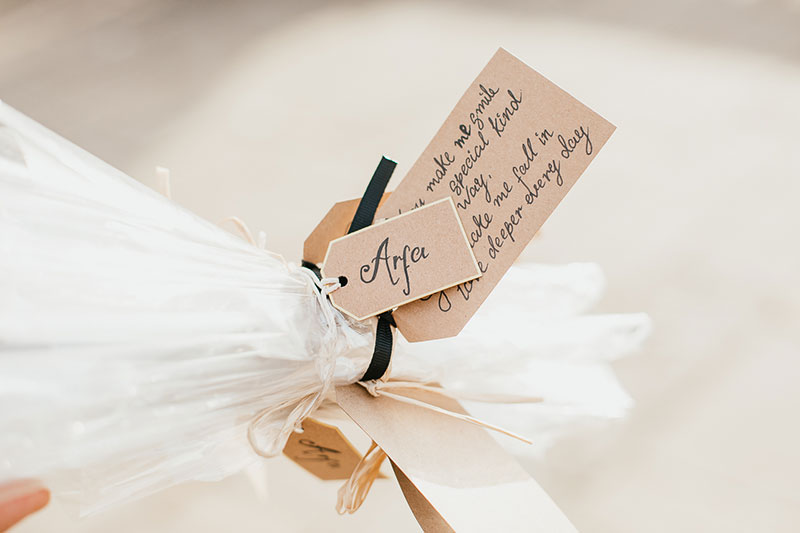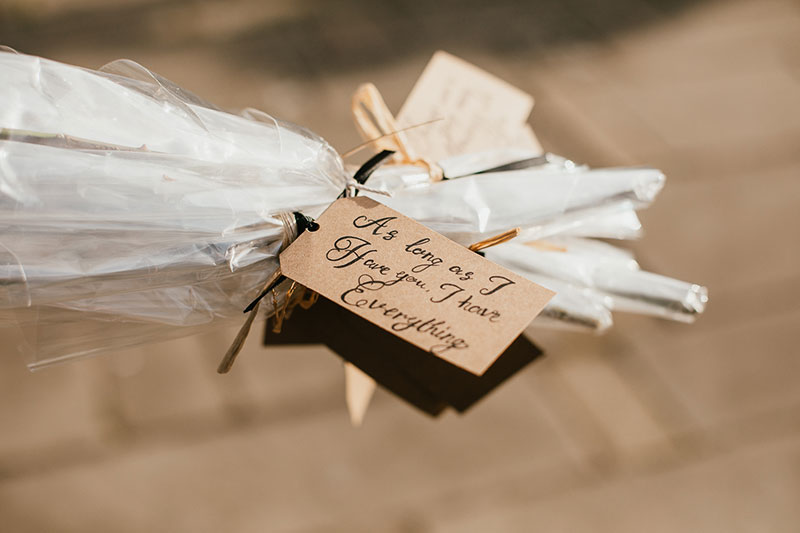 This is how Basil chose to ask his all important question, and let's just say, it did not disappoint! As Arfa was handed each individual rose, her shock melted into awe as the notes made all become clear… And just in case it wasn't already, Basil bent to his knee and asked her to be his forever.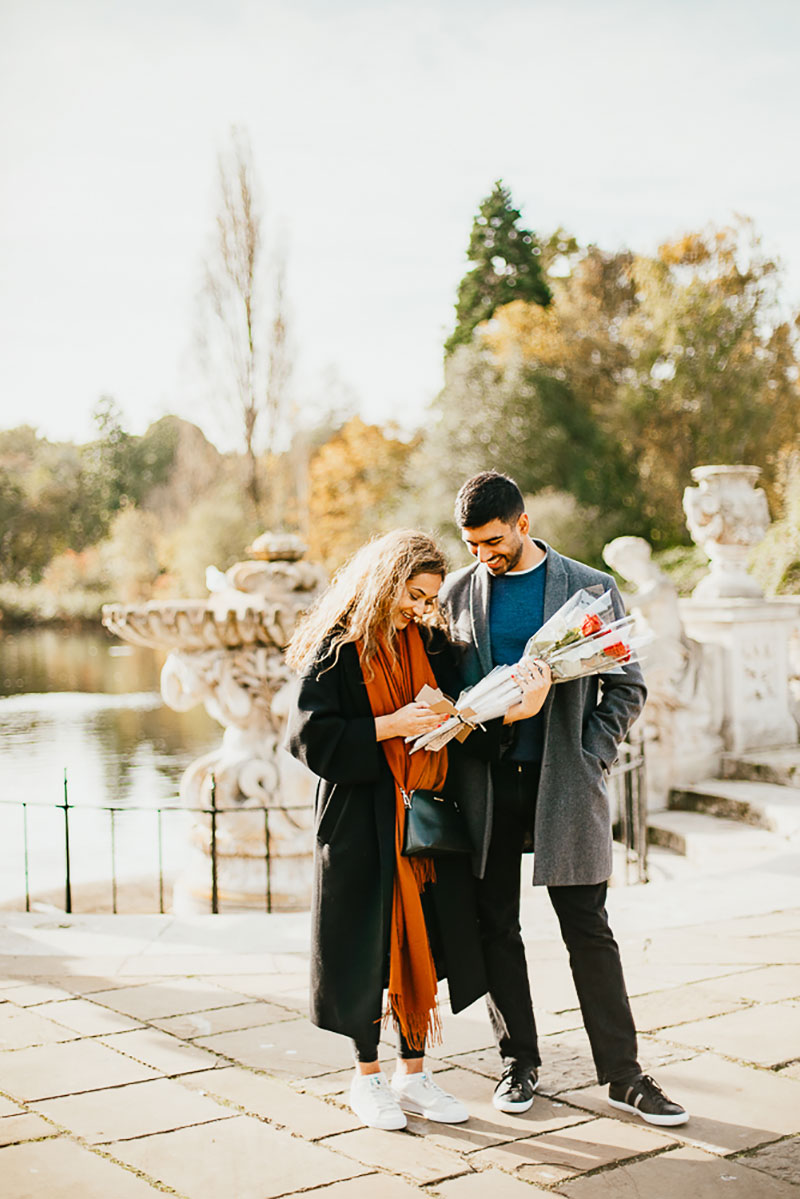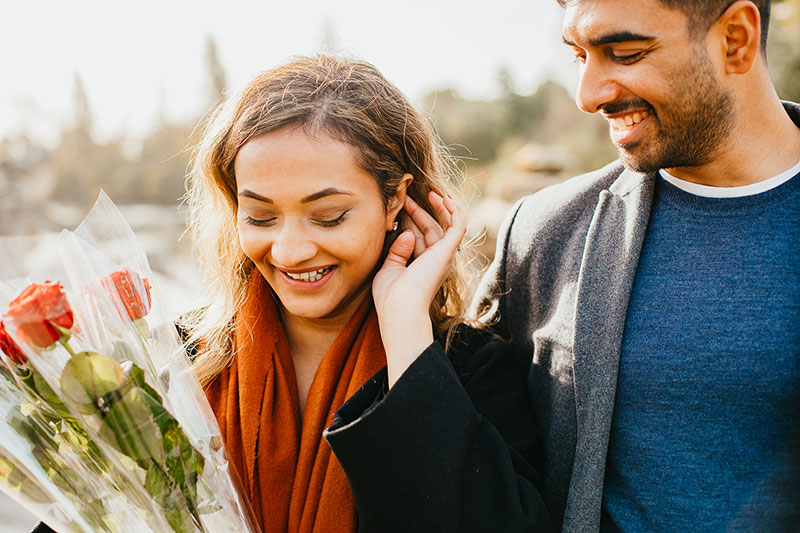 Fellow Londoners cheered for joy alongside us, as this stunning couple made their next life choice together, and we are so very happy for them!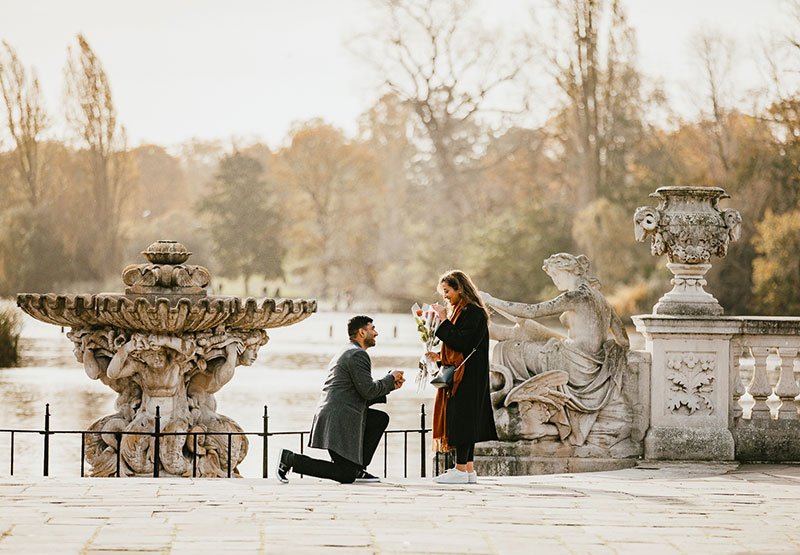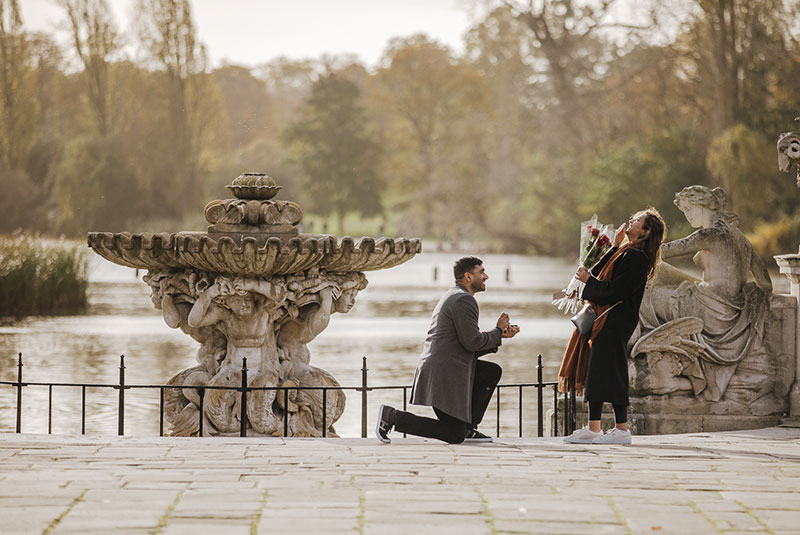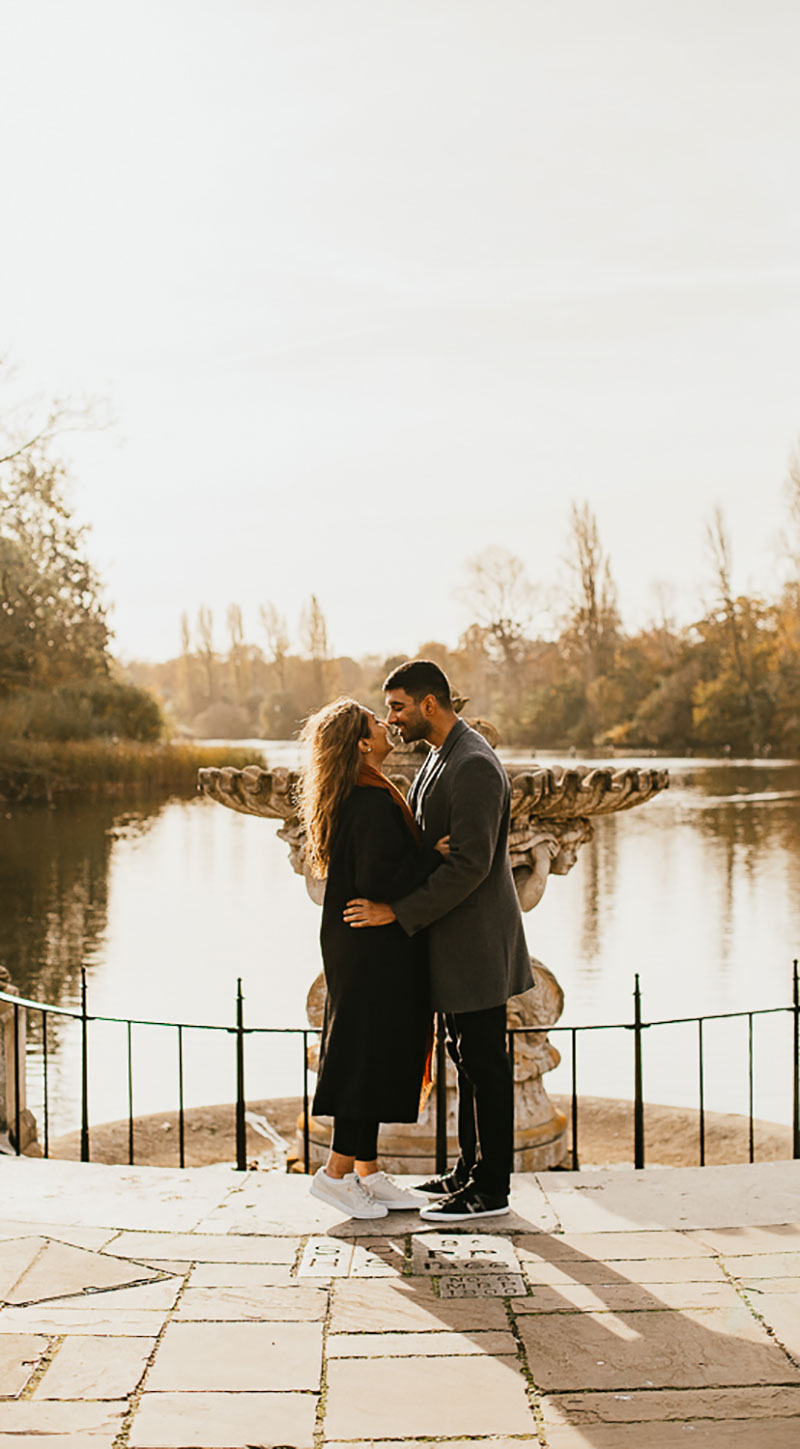 What might your love notes say? Perhaps you'd choose a different flower that means something to your partner? We would love to know your thoughts and cannot wait for spring around the corner to bloom, when we can start to host these gorgeous intimate yet public proposals for you once again. We're so glad you love them as much as we do!
Photographer credit
Carla Guest
@carlaguestphotography