Unexpected and extraordinary: Proposing at The Mandrake Hotel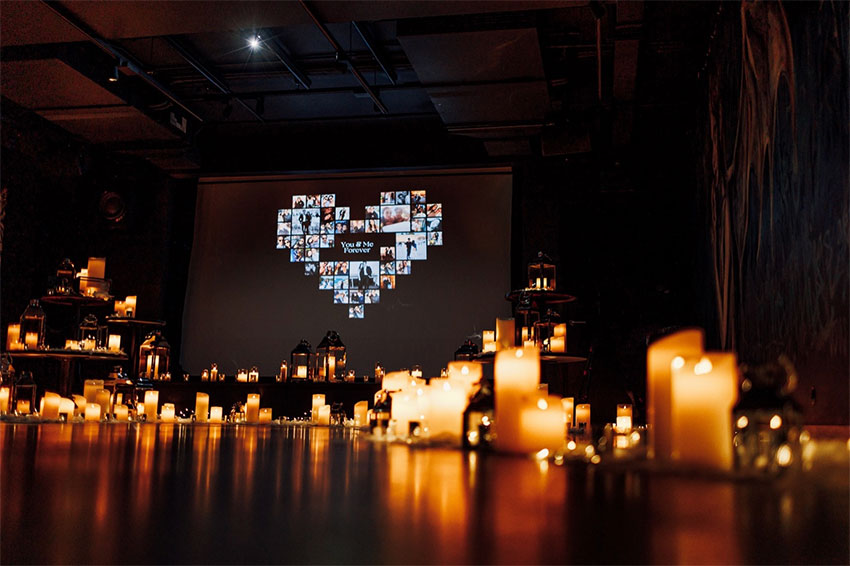 Planning a proposal guaranteed to sweep your partner off their feet is undoubtedly one of the most romantic gestures you can make. But pulling off a surprise proposal takes more than just romance! Luckily that's where we come in. We get to know you and work with your ideas and budget to come up with a personalised proposal just for you. There's no need to spend days researching romantic locations to propose or hours contacting venues and suppliers to check availability. We take care of all the details, big and small, so you can enjoy the moment knowing it's all taken care of. You just need to remember the ring!
While our team plan proposals across Europe, we think London is the perfect city to propose in. With its fusion of classic and contemporary spaces, any proposal style is possible. Proposal locations range from exquisite luxury to indulgently eccentric, so you are truly spoilt for choice. The One Romance is no stranger to planning epic proposals in London. When Craig, an established events planner, wanted to propose to his girlfriend Chloe, it's no wonder he turned to fellow professionals to take care of the fine details.
Creating bespoke luxury proposals is our speciality, but that doesn't mean we don't allow for creative input from our clients. Taking inspiration from your passions and favourite shared memories adds an undeniably unique and romantic touch to the experience. We were absolutely thrilled to discover Craig wanted to propose in one of our favourite boutique hotels in London, The Mandrake Hotel. For Craig and Chloe, this stylish hotel is more than just a magical backdrop; they shared their first date here, making it a meaningful place to propose.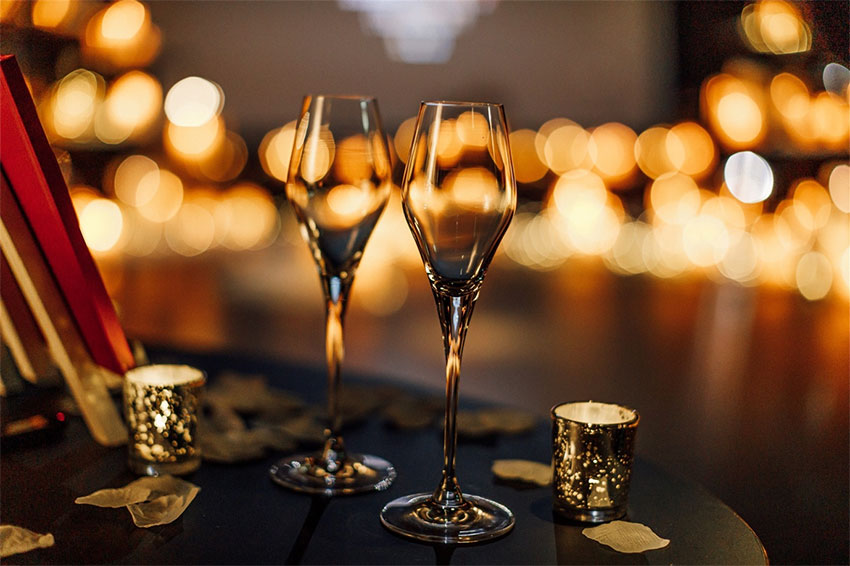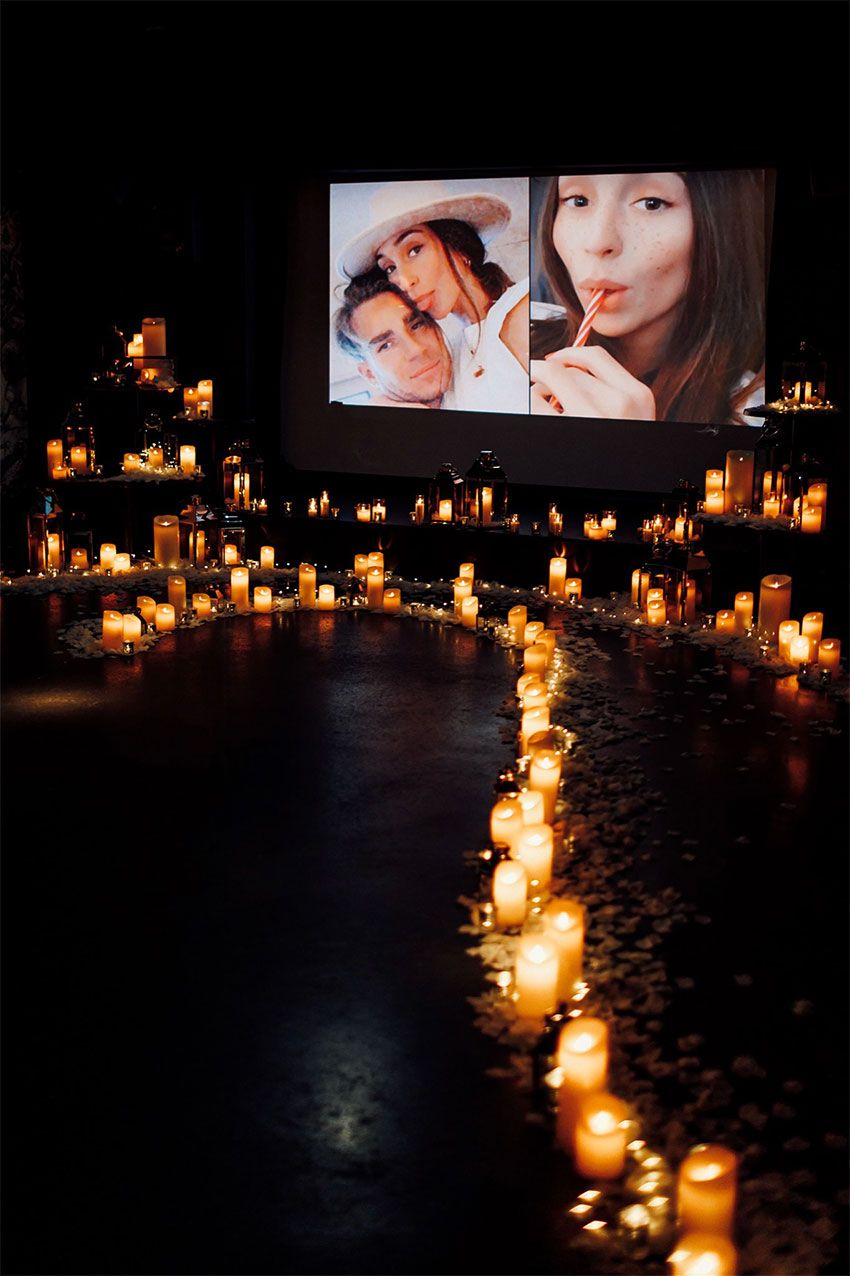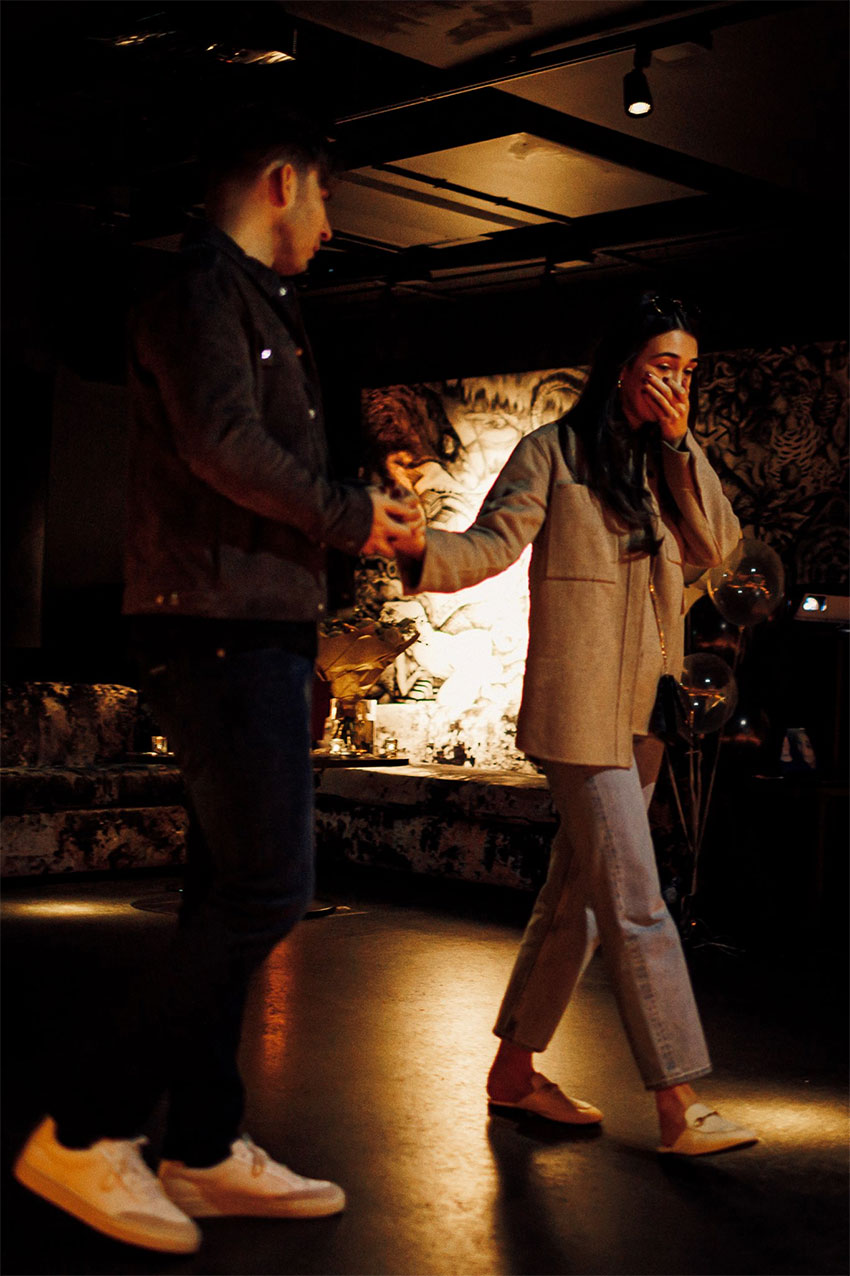 Another essential ingredient to any surprise proposal is a good cover story, so your partner doesn't suspect anything until the moment you are ready to ask, "will you marry me?" Chloe and Craig had planned their visit to London, thanks to a convenient birthday gift of a city break and the ruse of meeting friends for dinner, with just one stop along the way.
Thinking they were just popping in to confirm a reservation for one of Craigs' clients, an unsuspecting Chloe was led into the intimate theatre in the basement of The Mandrake Hotel. While the space comes with incredible acoustics and a state-of-the-art sound system, our team decorated the room with scattered rose petals, lanterns and hundreds upon hundreds of twinkling tea lights and candles. We aren't called the One Romance for nothing.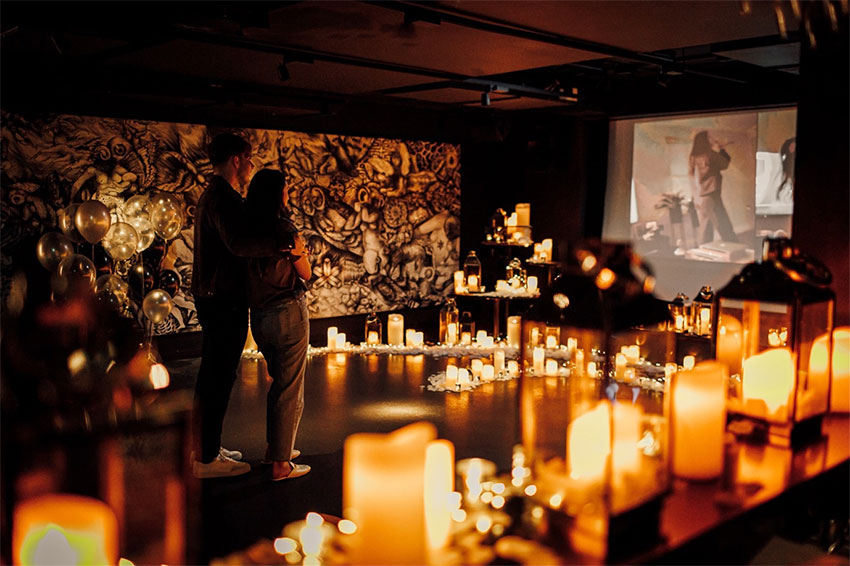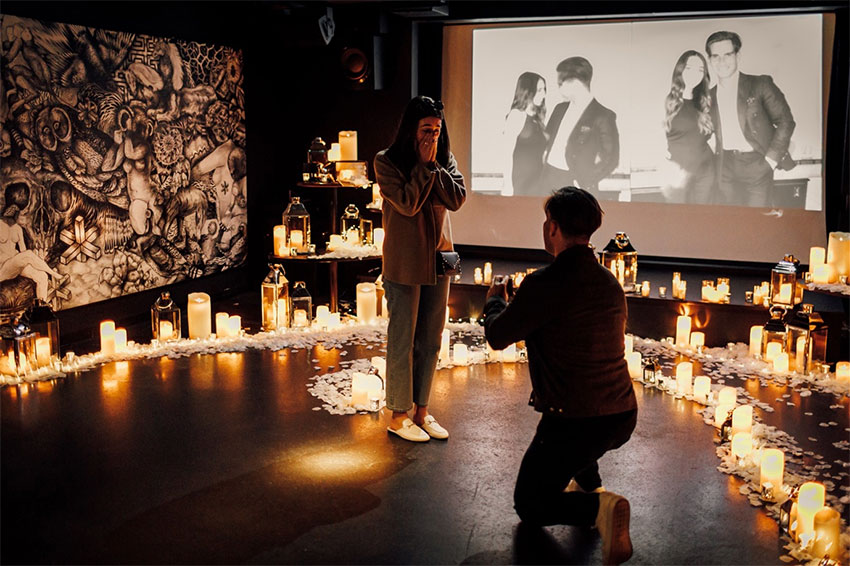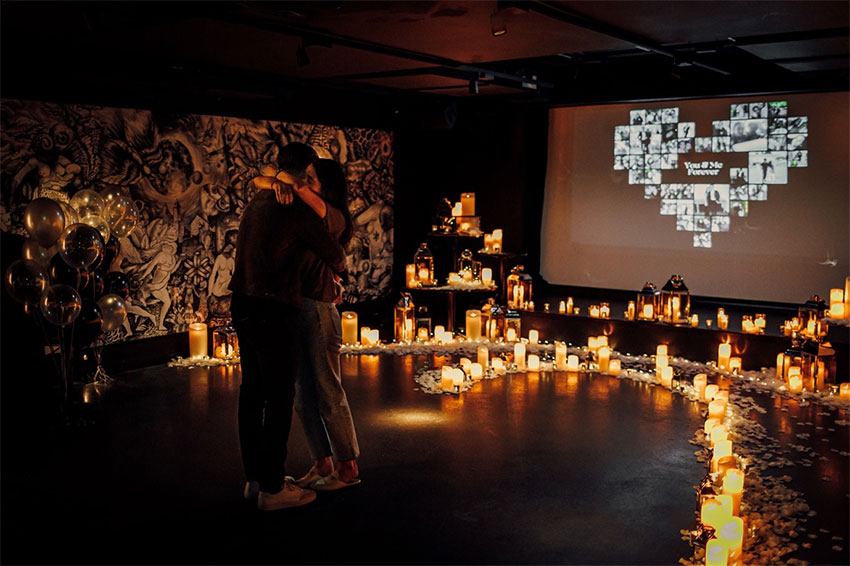 Having created a video of their relationship, the stage was set for a once in a lifetime screening before Craig popped the all-important question. Chloe was blown away and extremely happy with all the thought behind the surprise. To Craig's delight, Chloe said, "Yes!" Sipping champagne from a velvet seat made for two, our couple called their families to share the good news.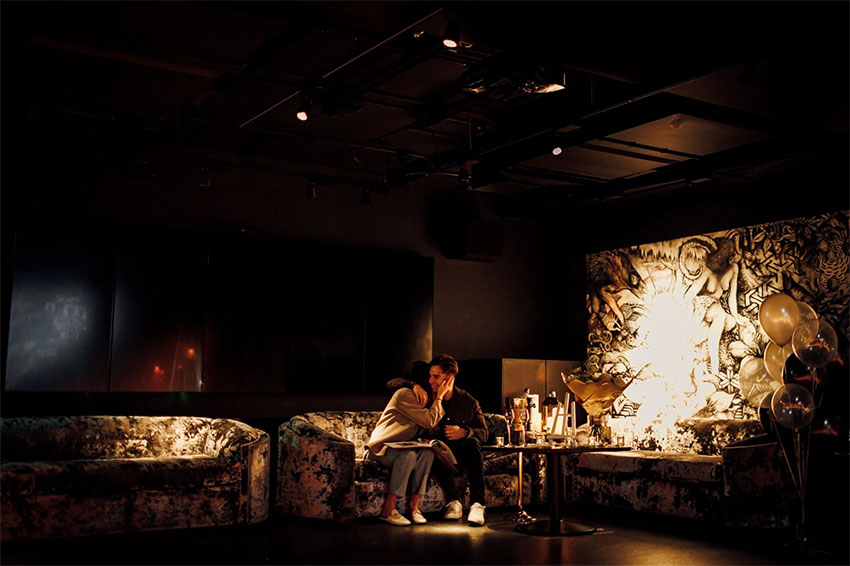 We loved planning this proposal at The Mandrake Hotel. You can see more of our proposals at this venue, including this private dining proposal in the Greenhouse. Contact our team today if you want help planning your proposal in London or any other European city.