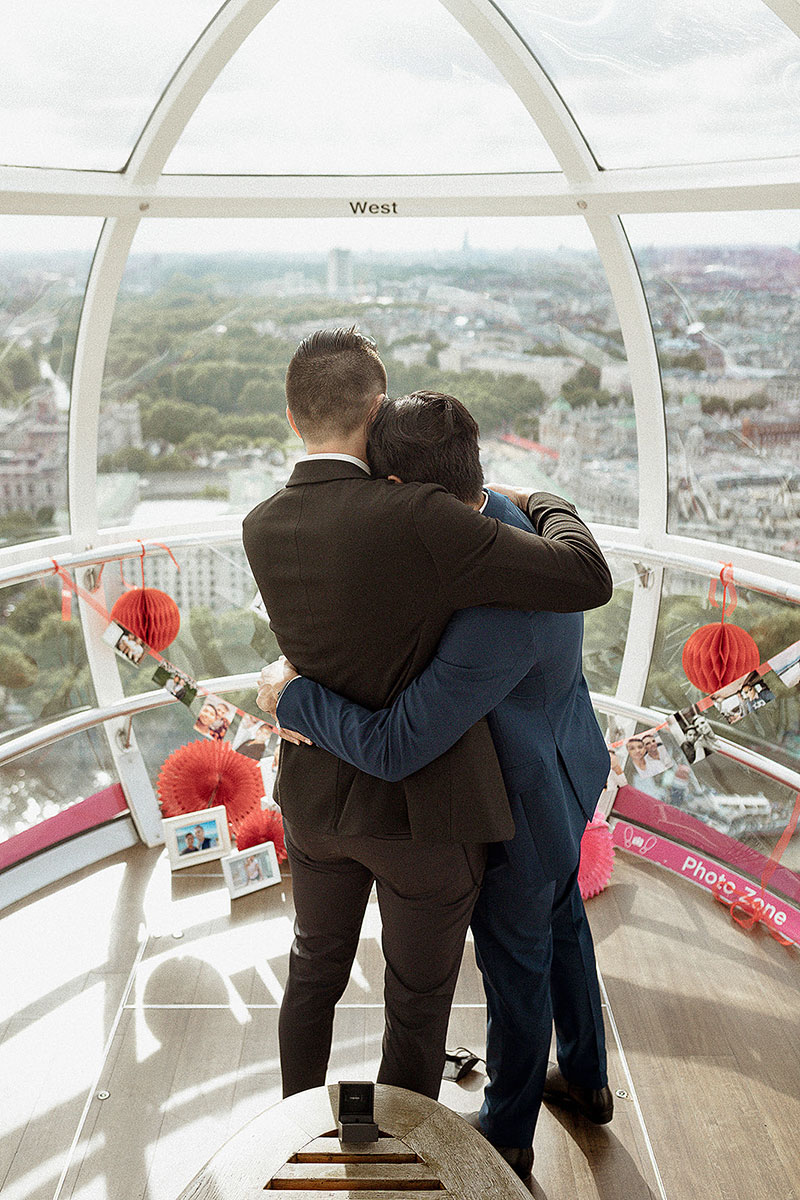 Take to the skies with us this PRIDE and celebrate your love in your very own private pod on the London Eye! With a number of iconic events taking place across the city in celebration of love in all its forms, what better a time to express your commitment loudly and proudly than right here, right now, above London's famous Southbank Skyline!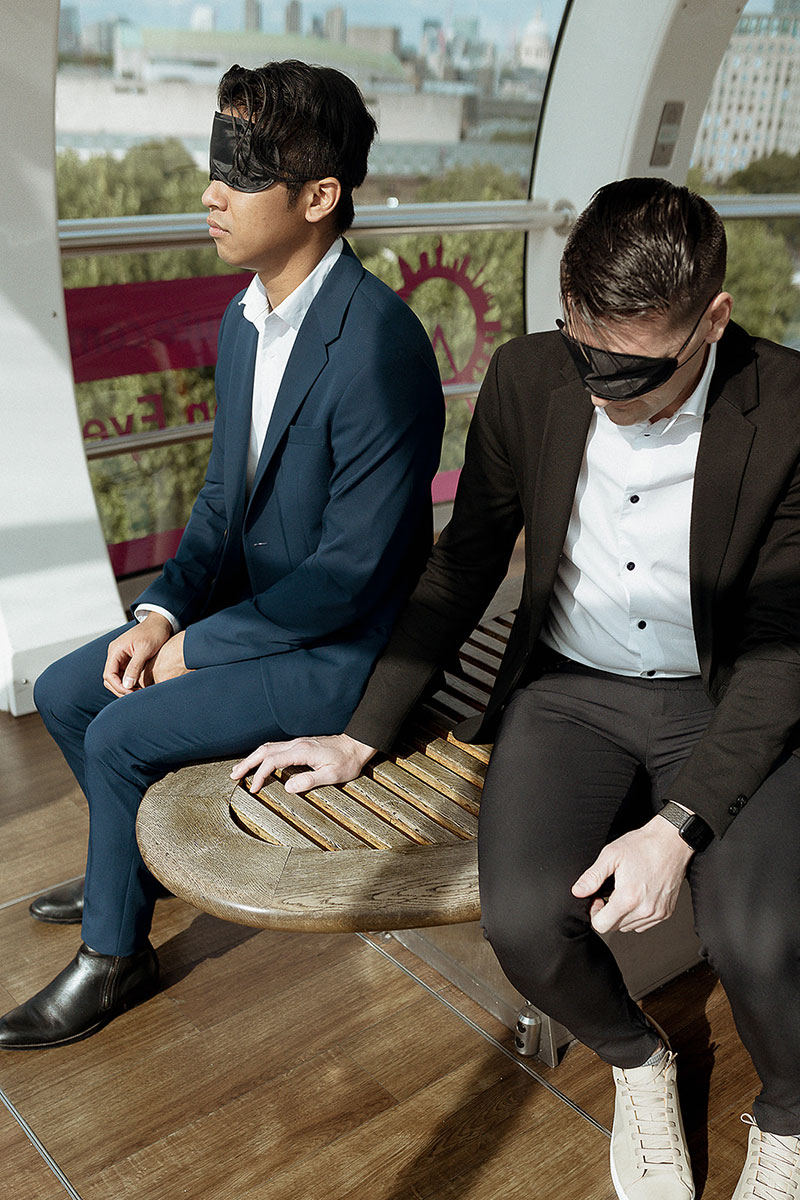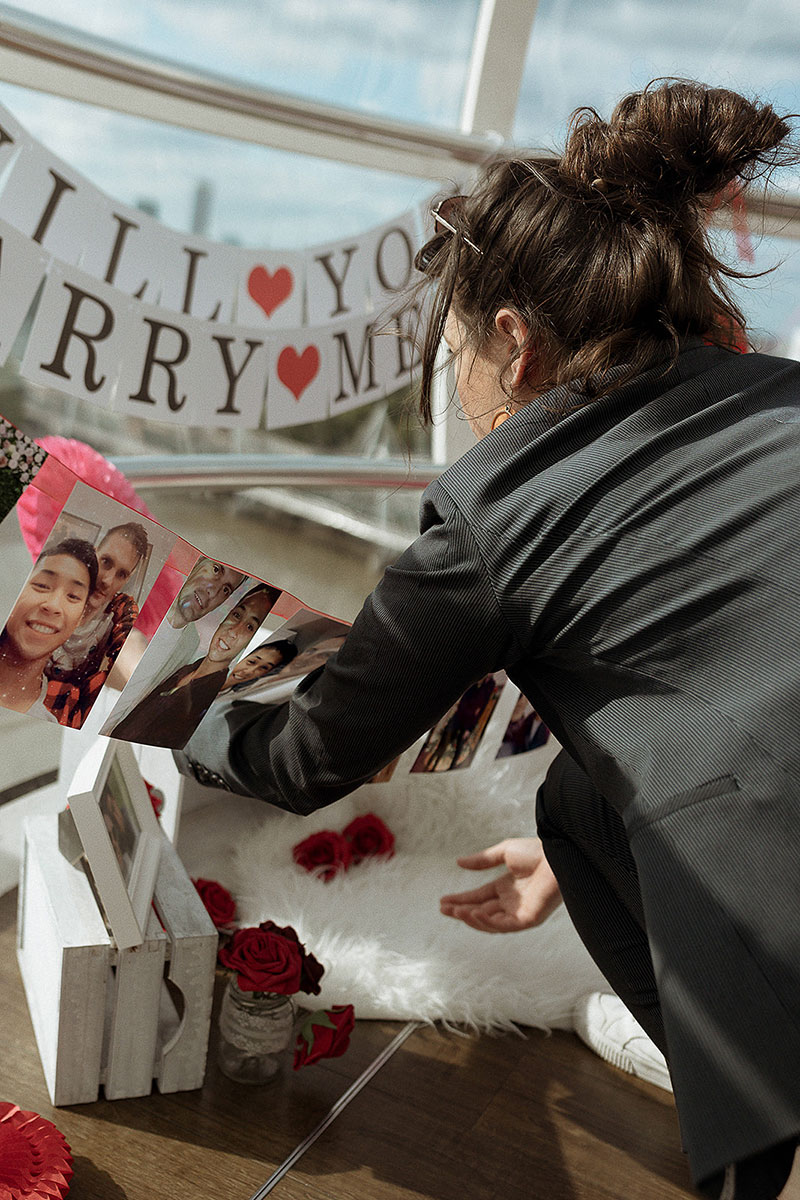 Get above the noise of that celebration for a moment and find a peaceful haven to look out on your new futures together. This is exactly what Colin and Johnny made true when they took to their private pod for the biggest surprise of their lives. Up in the sky, our team and their personal proposal planner blindfolded them both before getting Collin and the pod ready for the big reveal. With photos of each other hanging form stunning adornments and beautiful finishing touches to add personality and romance, we placed Collin on one knee and prepared to remove Johnny's blindfold… As soon as we did, there was not a dry eye in that pod. Their love for each other runs deep, and anyone in their right mind could see that this was a love story of fairy tales, that deserves to be celebrated loud and proud. As Johnny jumped for joy and Collin breathed a jubilant cry and relief at this obvious 'yes', the team erupted into applause as the pods of either side cheered and waved at this newly engaged couple. Having flown all the way form the USA, this trip was already a huge milestone for them both, and now they can take this memory with them forever.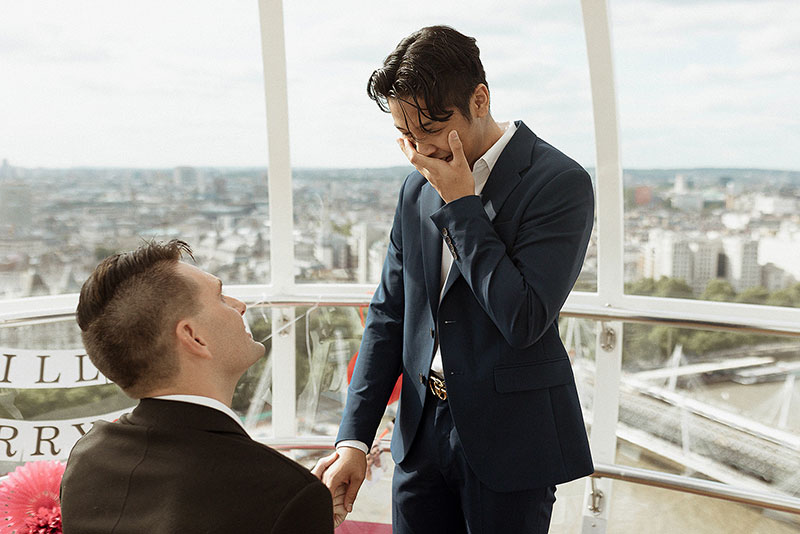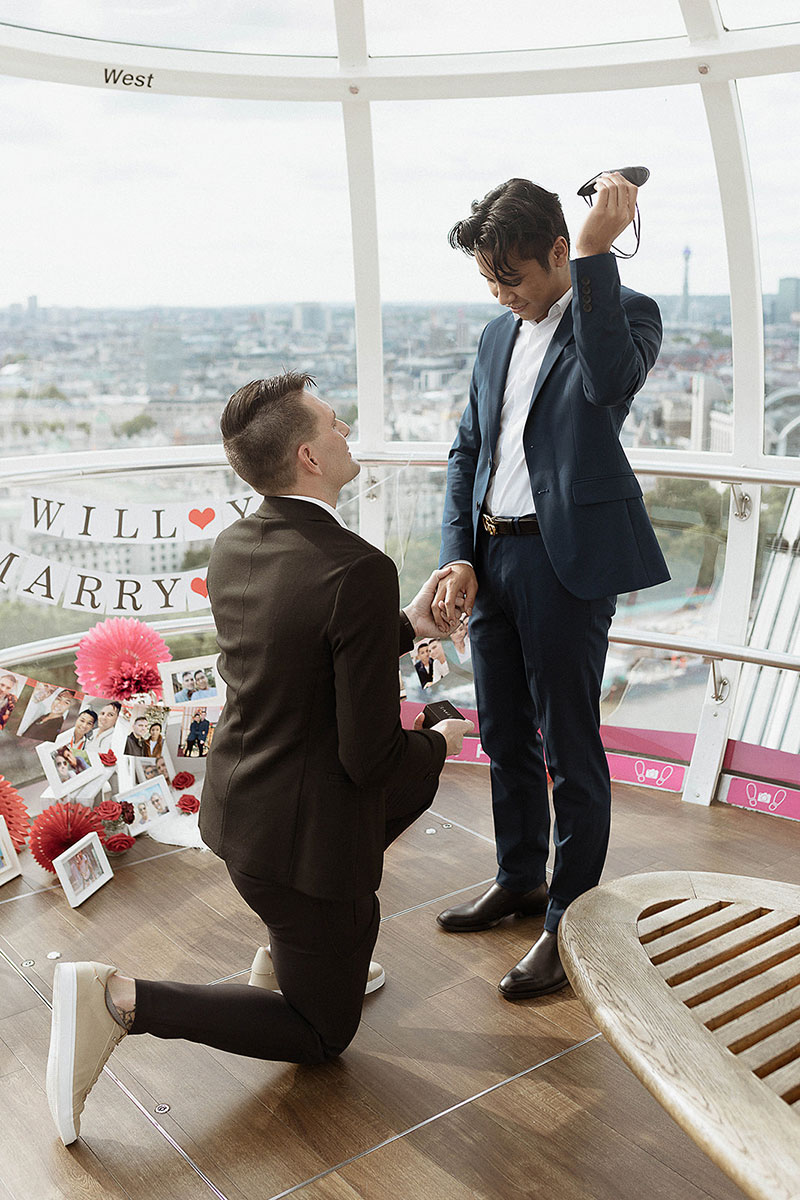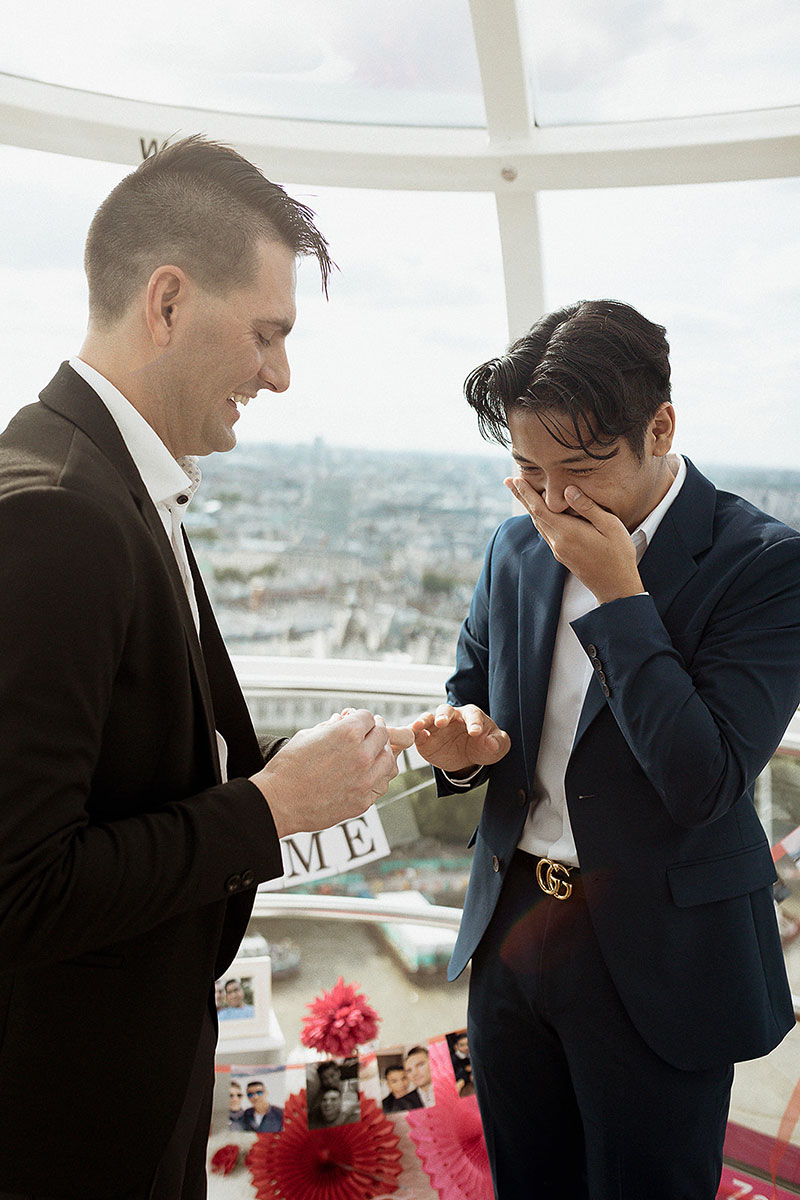 London is for us all, and so is our love for each other. Once we move beyond binaries, we can truly be at one and find peace. This month lets be vocal and stand with love in all its forms, and celebrate our friends, family, neighbours, strangers and any and everyone who loves and wants to be loved, no matter who we are, how we identify, where we are from or what we look like. Find peace in our shared humanity, shared love, and shared space, and enjoy the sunshine.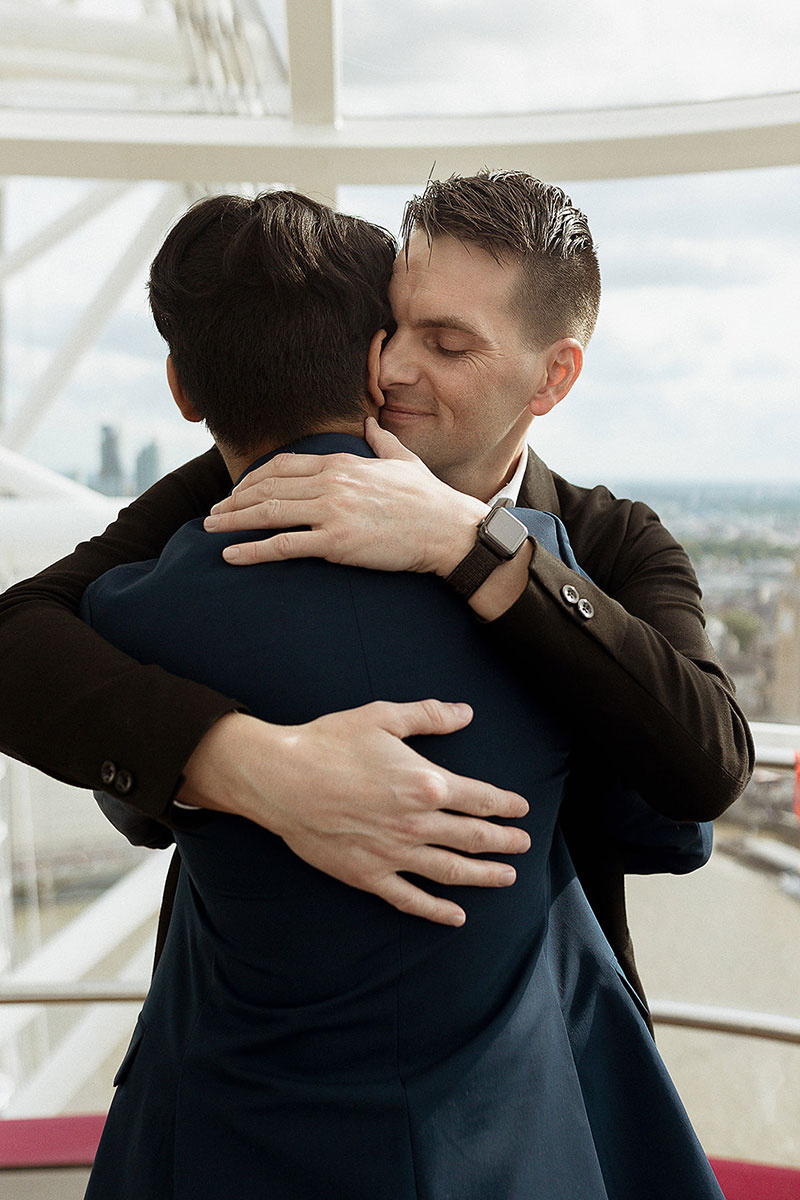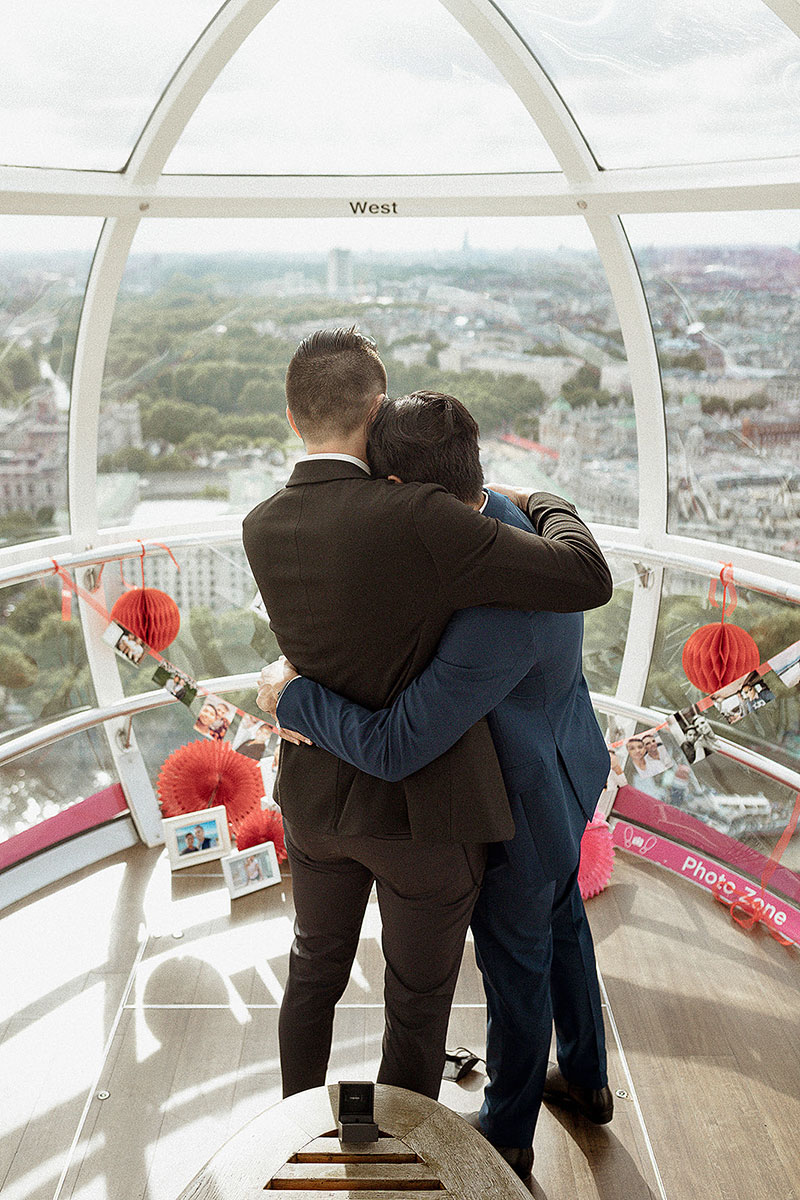 Standing with PRIDE, we wish you all the love luck and happiness in the world, from all of us here at The One Romance.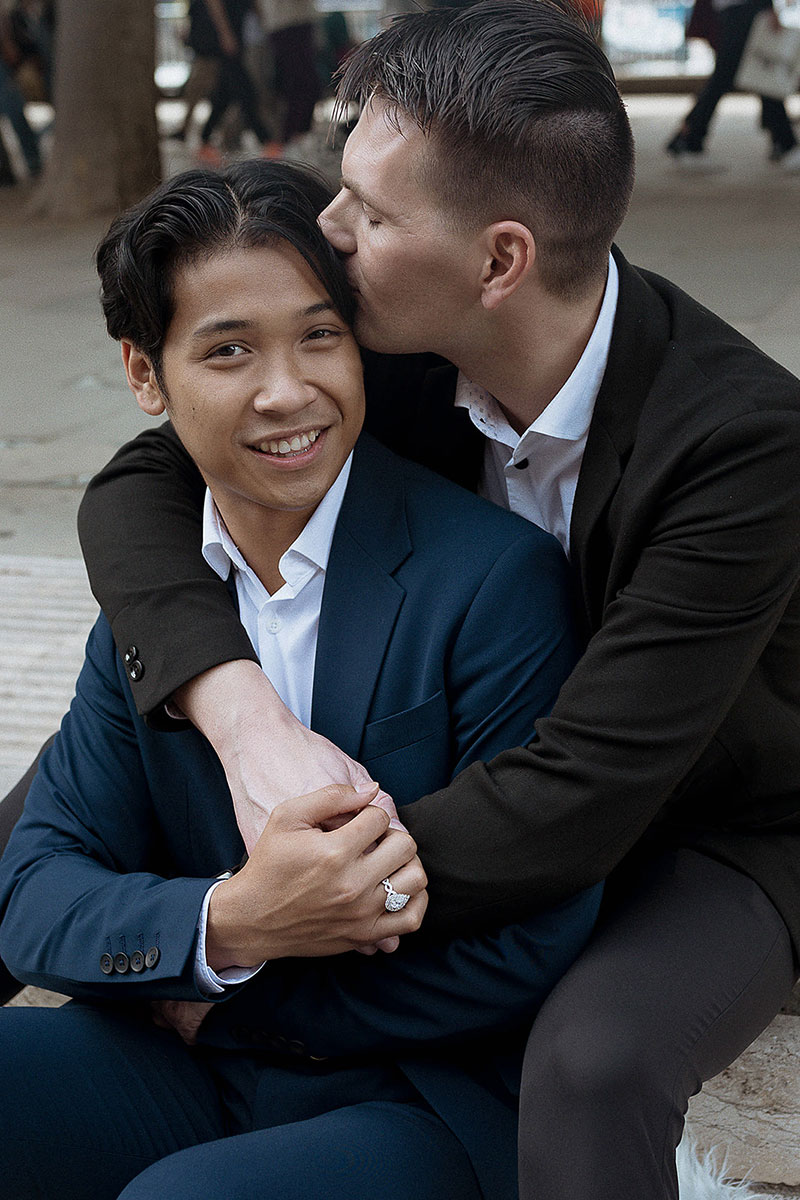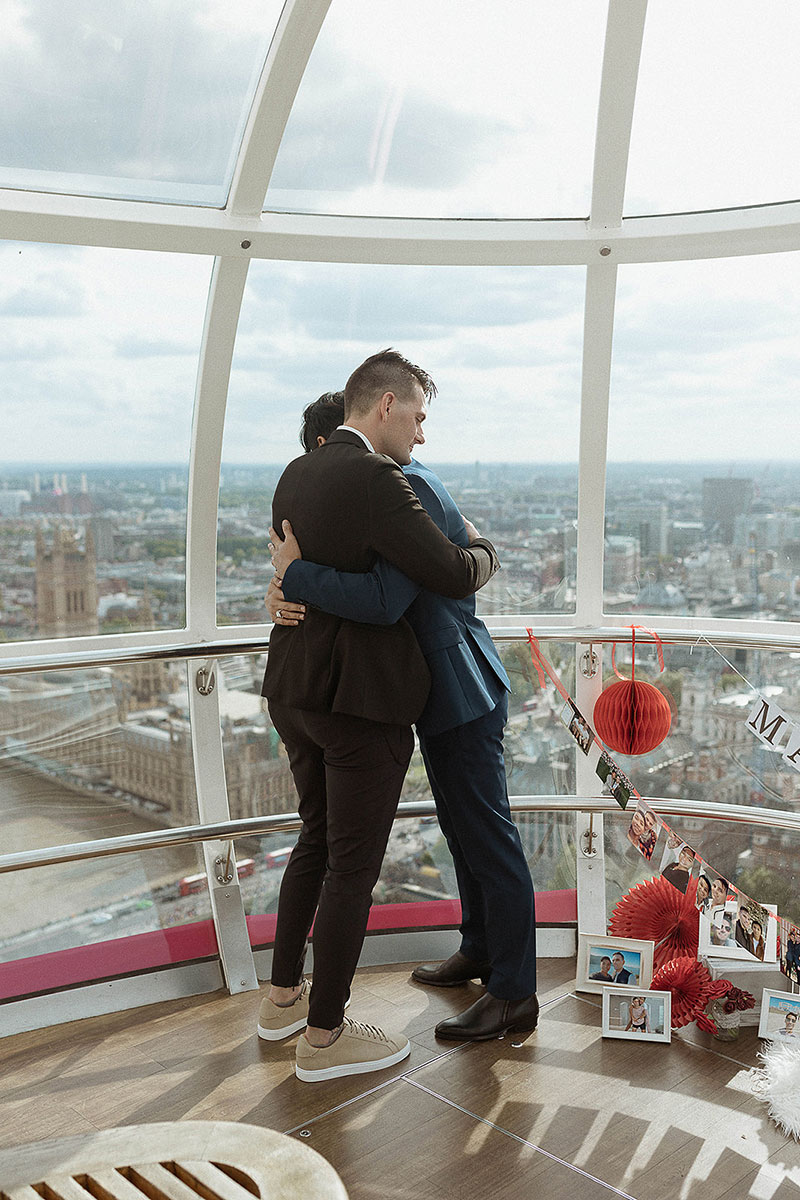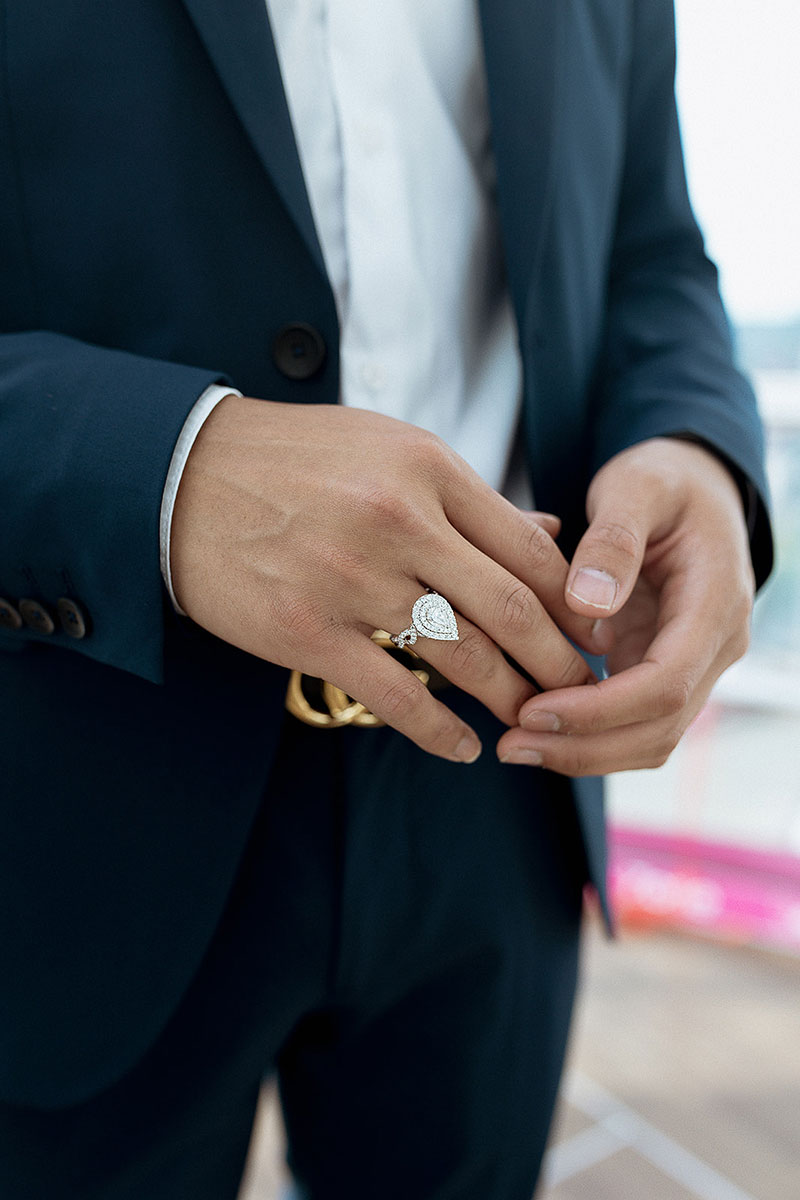 Photographer credit:
Aga Hosking @agahosking