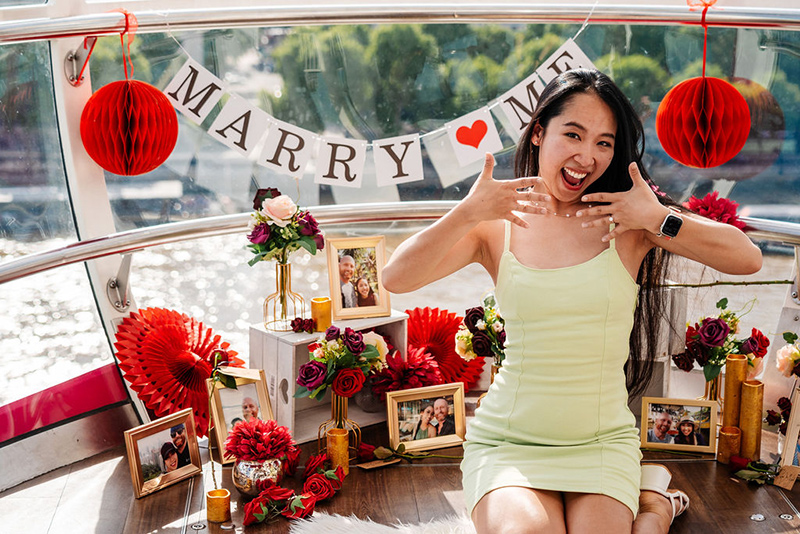 At the One Romance we see the power of love every day to travel continents and cross seas. For Stuart, a work opportunity to Thailand set of a chain of events that led him to his love, his Kam. 
When he knew that Kam was the one, he knew he wanted to propose in the city he once called home, on a holiday to remember above all holidays, and he needed a very special place to start their new adventure. What could be more special than a proposal in the skies!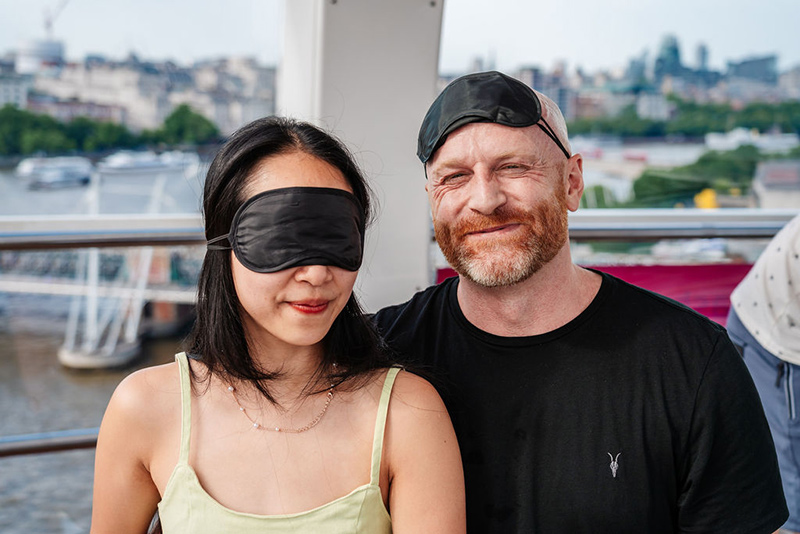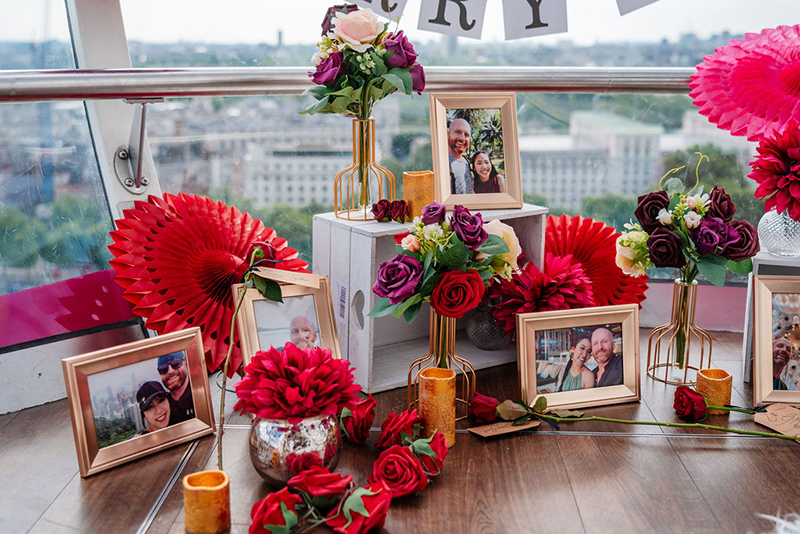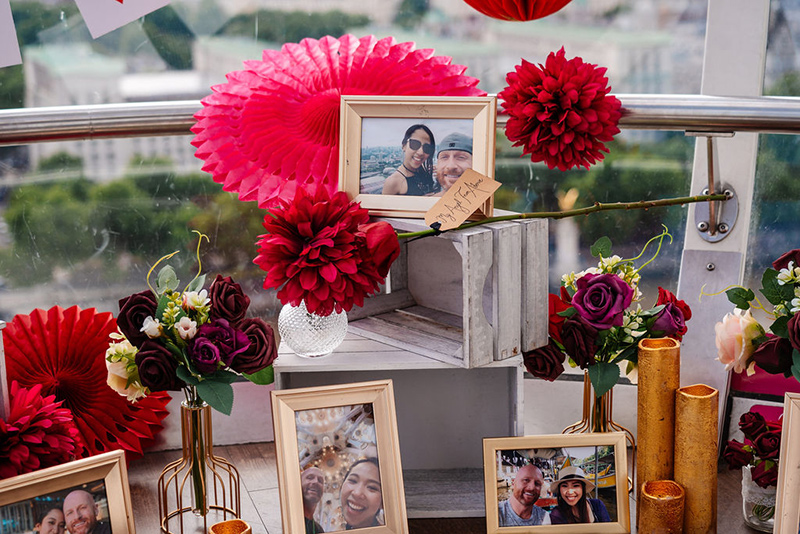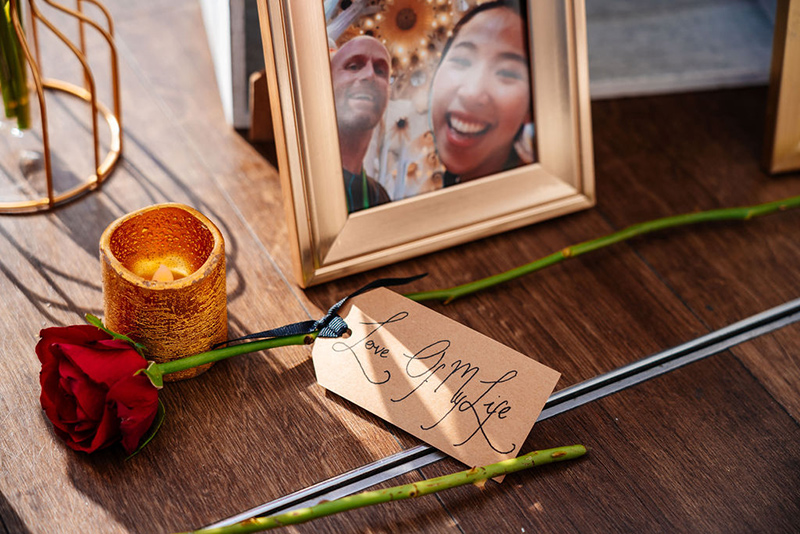 The London Eye offers a spectacular proposal event, with a private pod designed just for your special someone. Stuart and our amazing team worked tirelessly to design the perfect proposal scene to surprise Kam, using her favourite colours, flowers, and photos to add that all important personal touch. But with this proposal it's the surprise that really counts. 
Upon arriving at the Eye, one of our Proposal Panners, Mackenzie, dressed as a London Eye team member, guided the happy couple past the queues and into their pod followed by their stylists, photographer and musician, disguised as fellow VIP clients. The journey had just begun, when Mackenzie informed them they had won a very special in-pod surprise… Stuart knowing full well what was about to happen, helpfully encouraged them both to adorn their blindfolds whilst it was prepared. Little did Kam know that what was actually starting, was her very own proposal journey…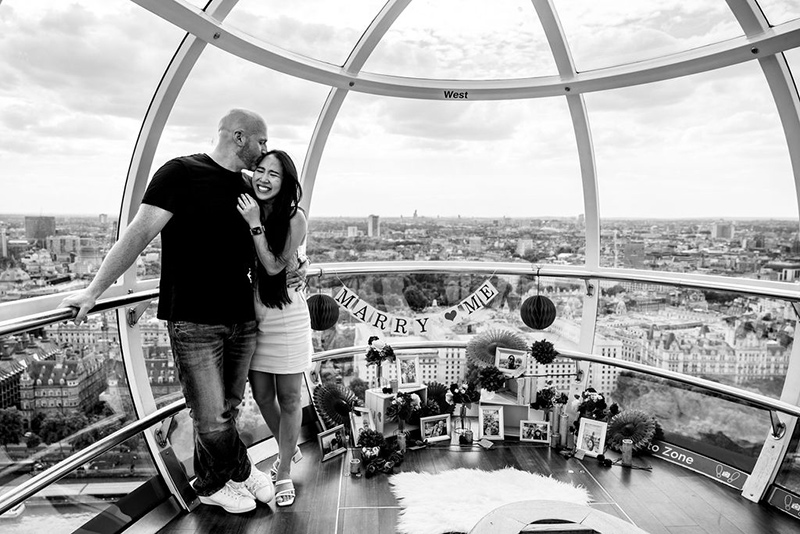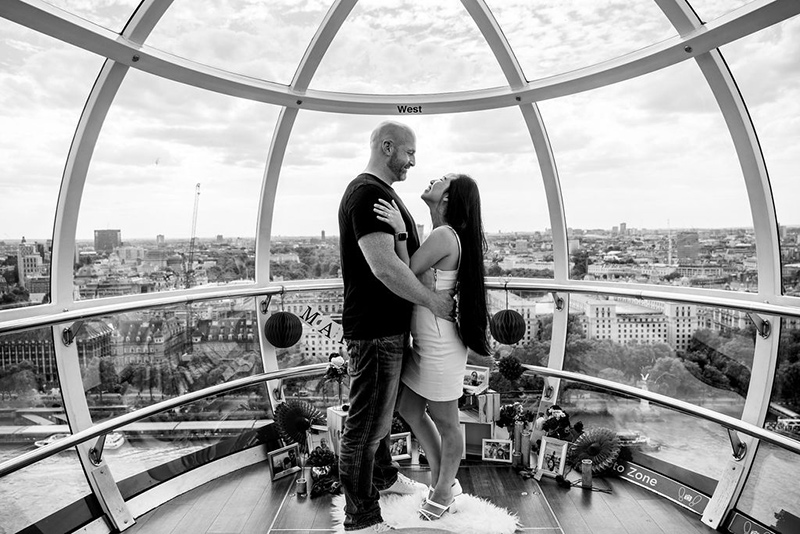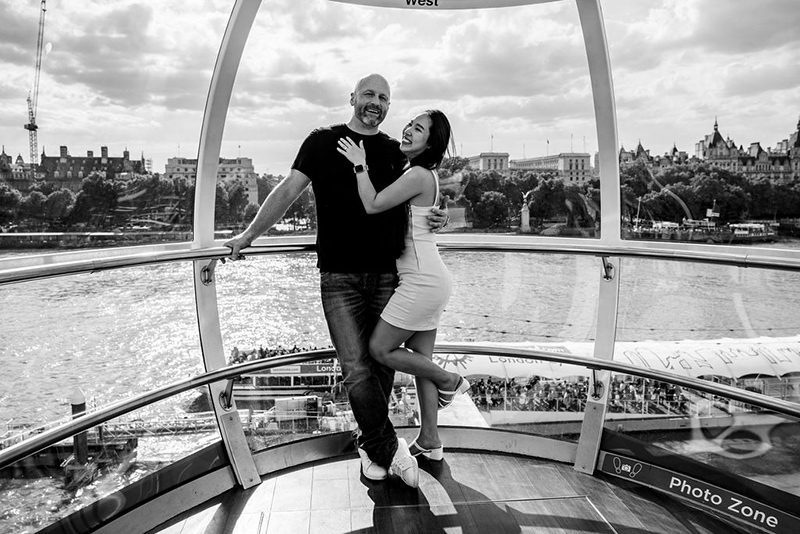 Our team sprung into action and within ten minutes the pod was transformed into the bright, colourful and romantic proposal scene of Stuart and Kam's dreams. All that was left now, was for Dylan to start playing their favourite song, and Kam to open her eyes to her future.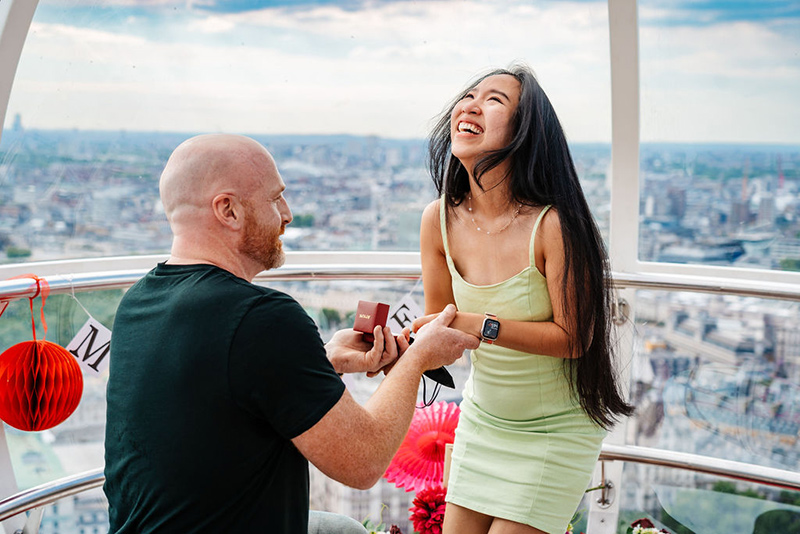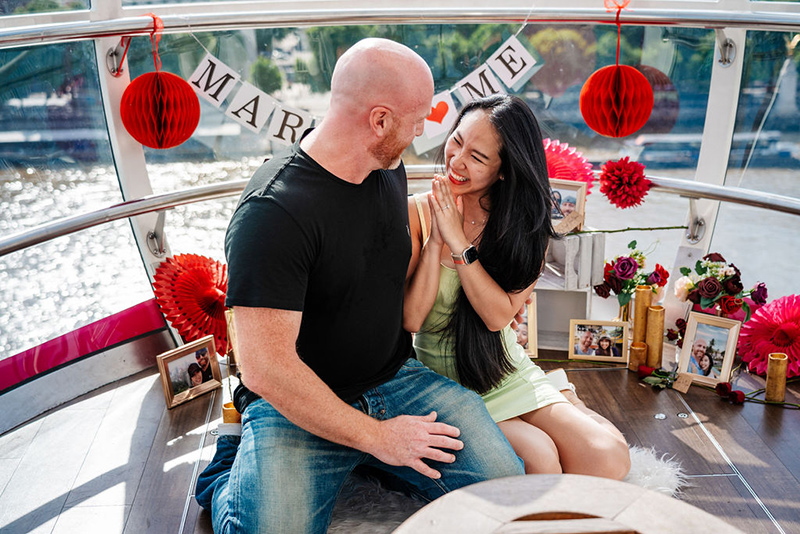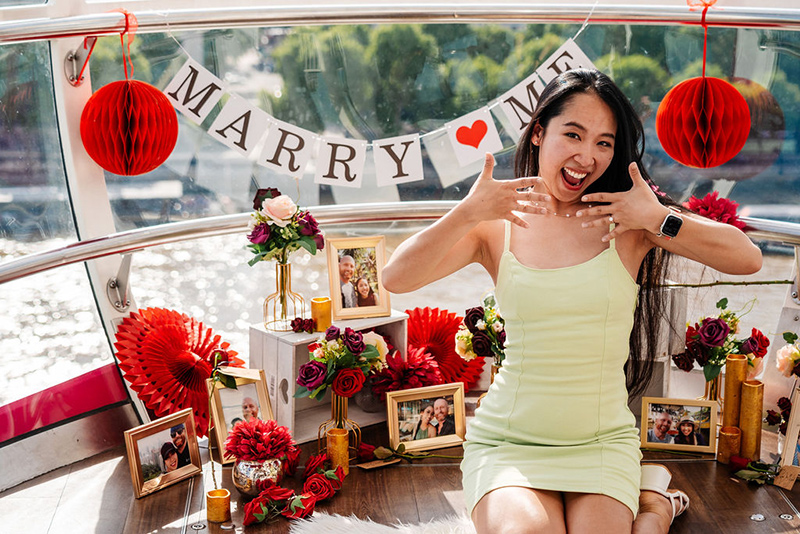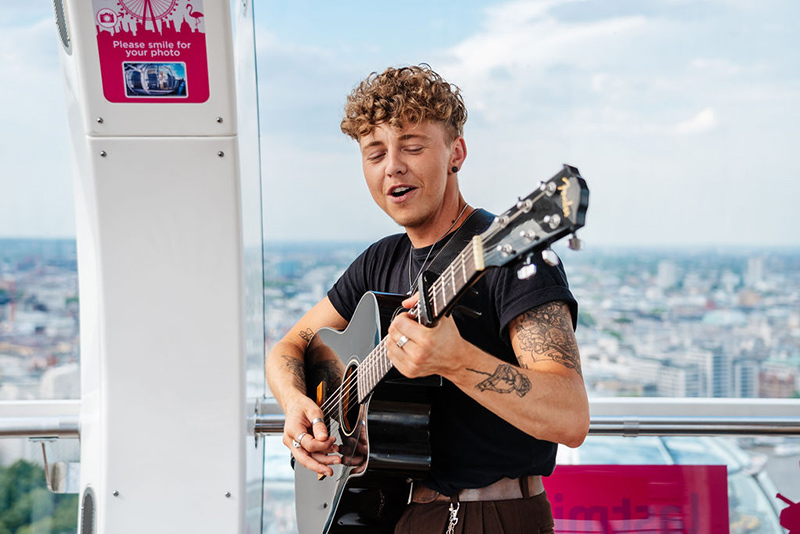 With not a dry eye in the pod, celebrations could be heard all over the city, as another happily ever after was set in motion on the big wheel above London town.
Photography: Gemma Chase: gemmachase.co.uk