Harry Potter Themed Proposal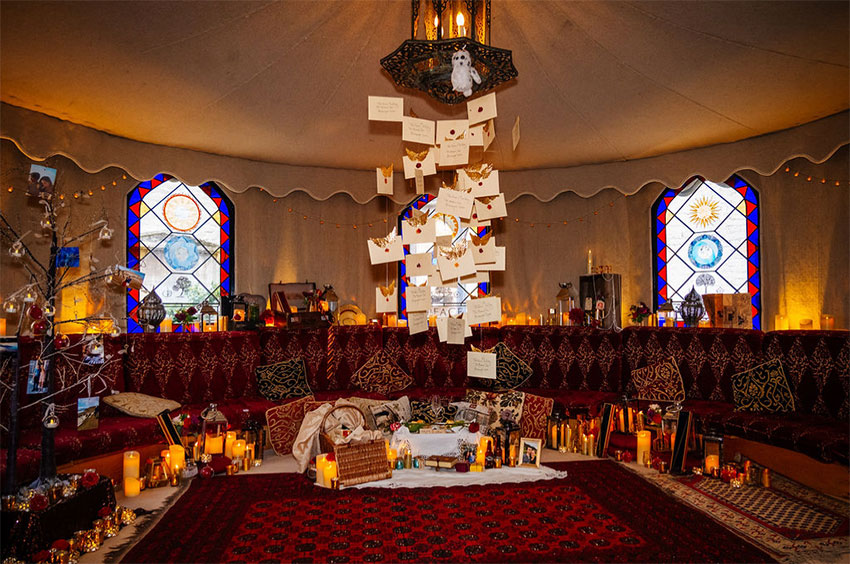 Harry Potter Themed Proposal: It's a kind of magic!
It's probably no surprise that our creative team at The One Romance are a bunch of hopeless romantics. What could be more romantic than spending every day planning magical moments for amazing couples? Of course, when planning so many proposals, we like to make each one unique, taking inspiration from just about anything imaginable. And we can't resist a good love story.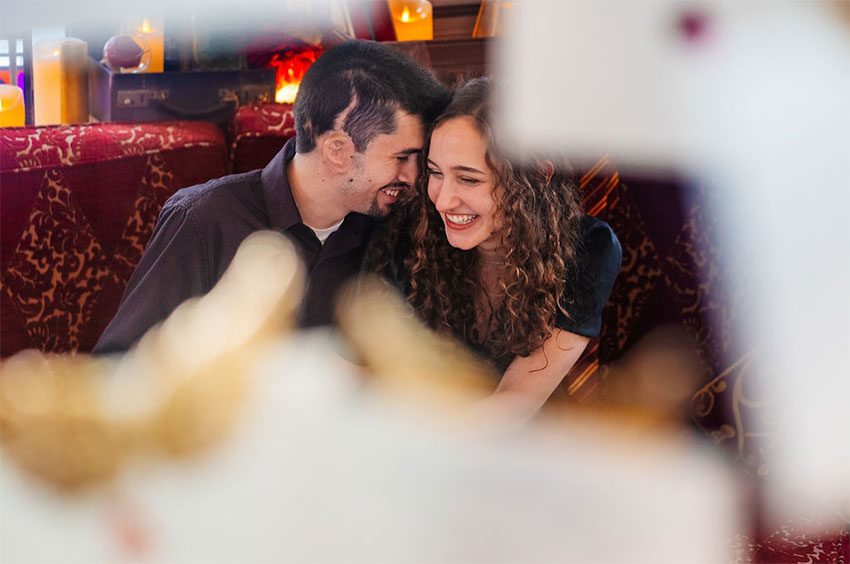 When you think of Harry Potter, the wonderful world of wizards, witches, and wands is probably the first thing that springs to mind. But this epic tale of fantasy and adventure is undeniably every bit as much a love story. Whether you've read every book or only indulged in the films, it is impossible to miss that enduring love fills the story. Whether between family and friends and, of course, the many couples that feature throughout, it is a story full of love. The Harry Potter Series holds a special place in the hearts of many, and for our couple Jared and Jamie, it was the perfect theme for their London proposal.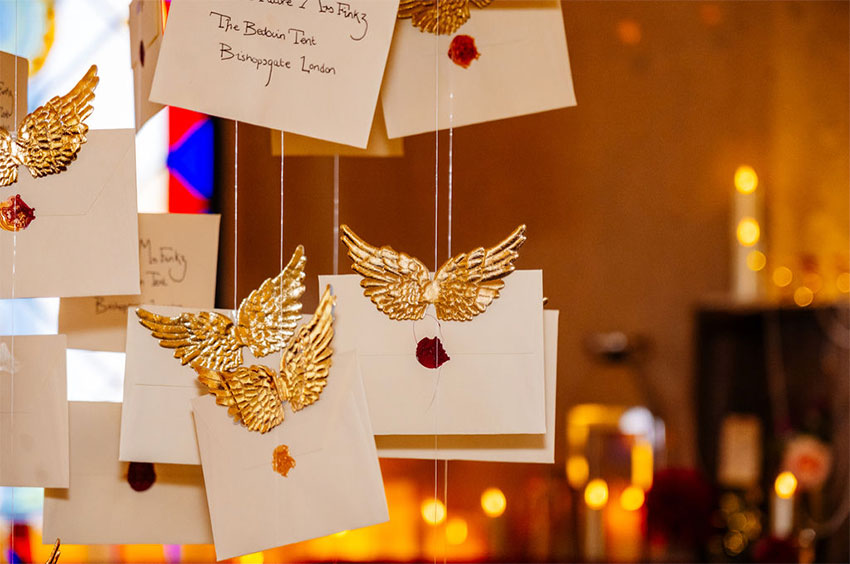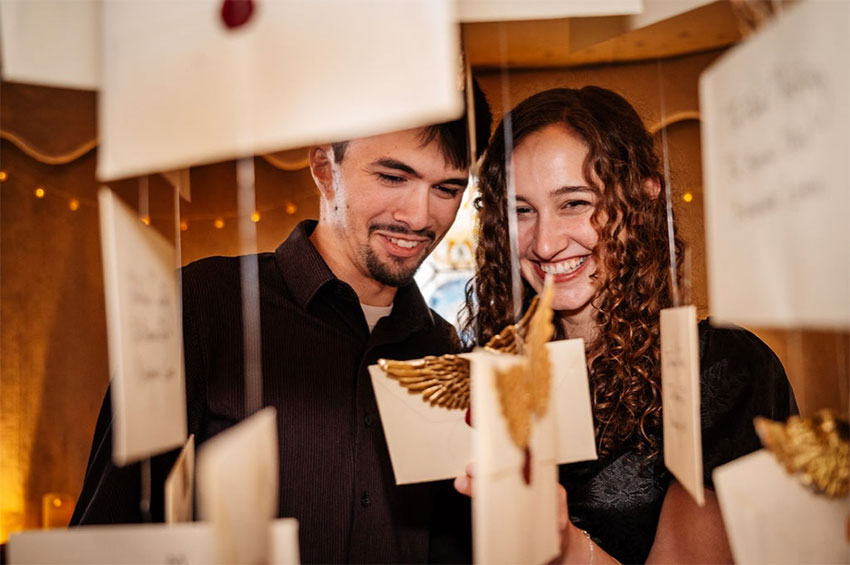 Though now living in America, Jared and Jamie both lived and studied in London together several years ago, falling in love with the capital city. Wanting to take a trip down memory lane and visit their favourite sights, they recently flew back to the UK. A transatlantic journey can be an adventure in itself, but Jared's surprise proposal was going to make this the trip of a lifetime. Despite the time difference, our team was able to work closely with Jared, bringing to life his Harry Potter themed proposal.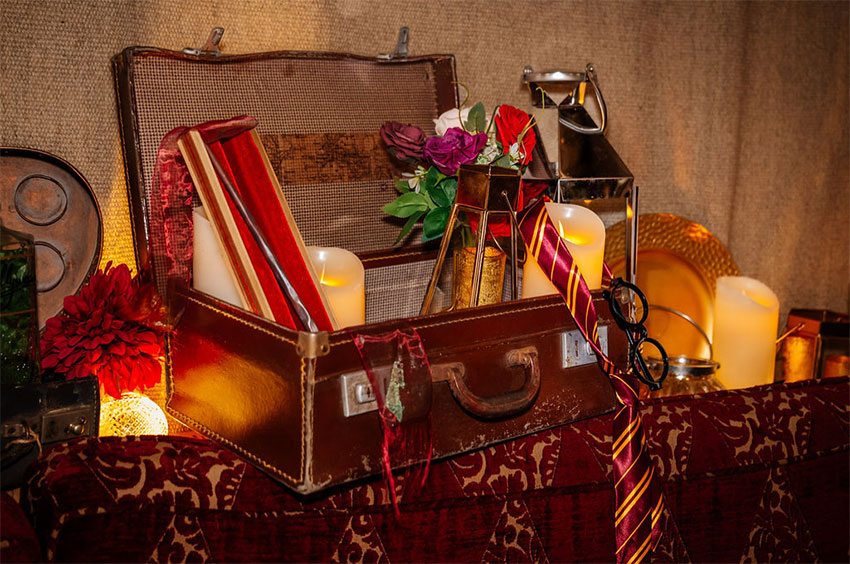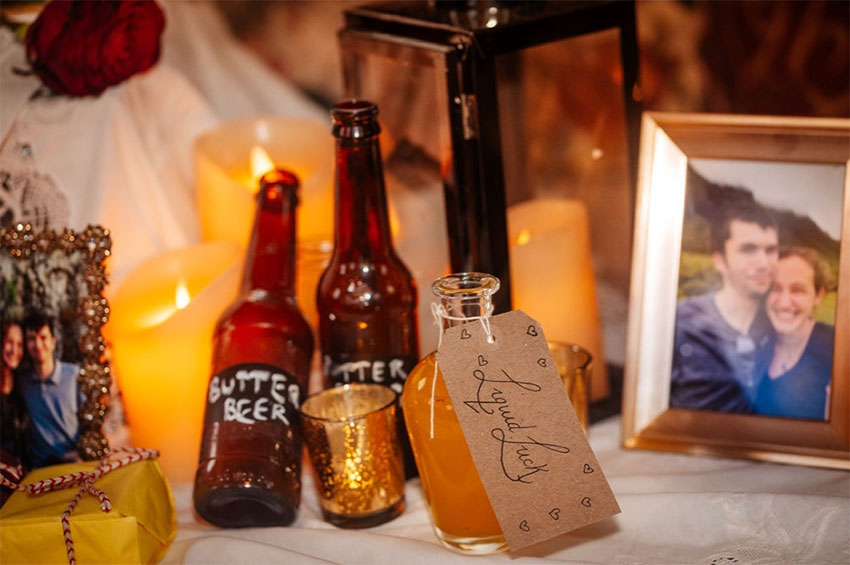 While there are many marriages throughout the Harry Potter series, and even a wedding, we don't actually see the proposals. So, if you are thinking of a Harry Potter themed proposal yourself, you may be wondering how to incorporate the theme. We generally don't recommend battling against a basilisk or facing down giant spiders to demonstrate your love;
a scavenger hunt might just be the perfect solution. Throughout the series, our main characters, Harry, Ron and Hermione, are often searching for something, seeking out clues and objects, solving puzzles and overcoming challenges. Using brains and wit to solve clues together, Jared and Jamie explored secret Harry Potter locations from Gringotts to Grimmauld Place. Winding up their tour around London, the final stop of their scavenger hunt was the Weasleys' tent from their visit to the Quidditch World Cup in Harry Potter and the Goblet of Fire. Here, they were greeted by a cloaked member of the team, ready to guide them to our romantic Bedouin tent.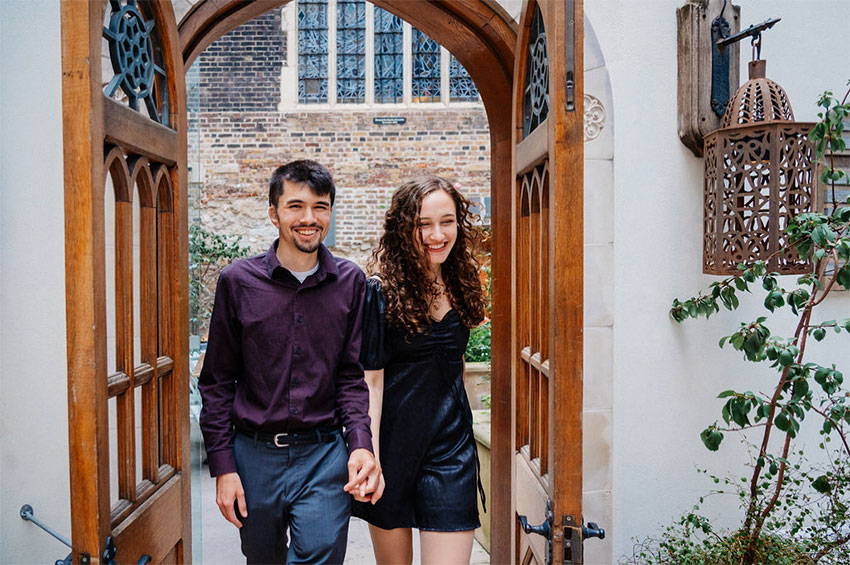 Our team set the scene with fairy lights, candles and lanterns illuminating the personalised letters flying down from the chandelier, winged keys, red roses and photos hanging from memory trees. There were wands, potions, scrolls, and even Floo Powder, nestled in between cosy blankets and ornate cushions, ready for champagne celebrations and a Fortnum & Mason Luxury Hamper. All Jared needed to do was drink up the liquid luck. Wherever and whichever way you choose to propose, when that moment comes to ask, "will you marry me?" it is going to be magical, but Jared had one last surprise.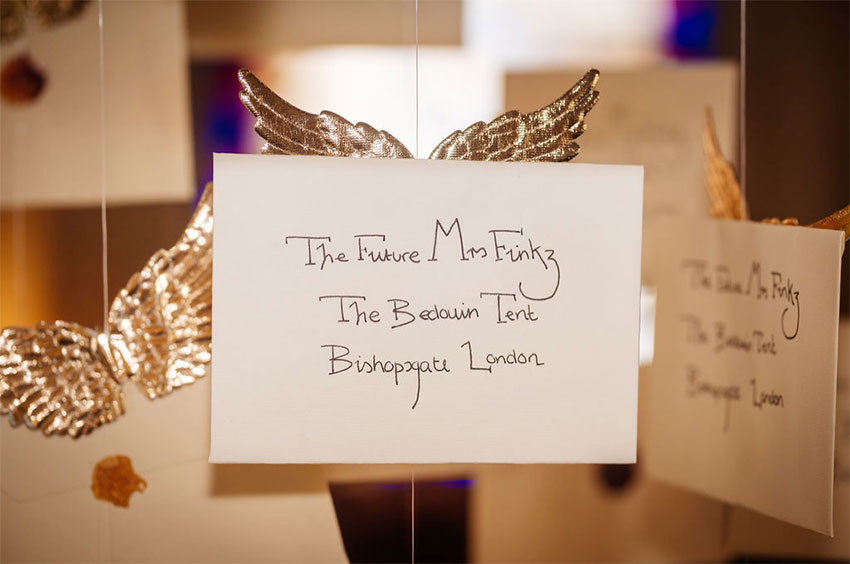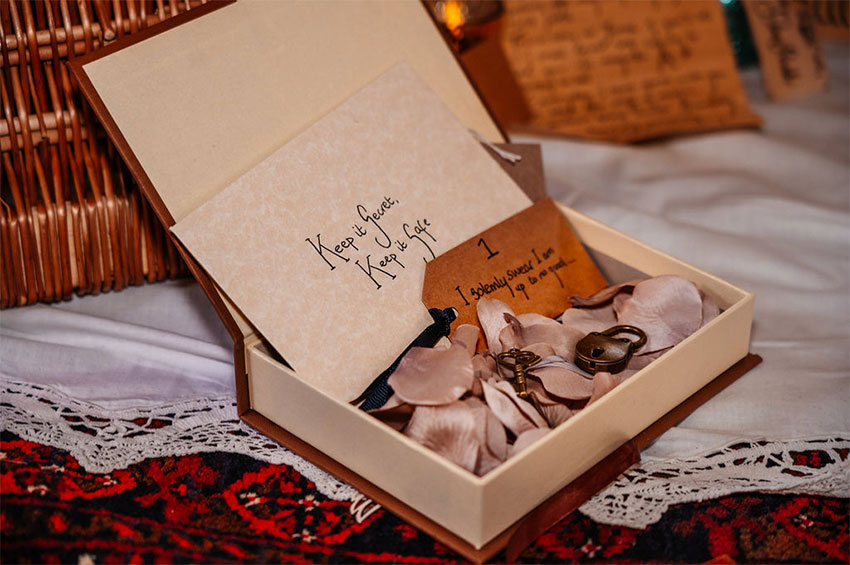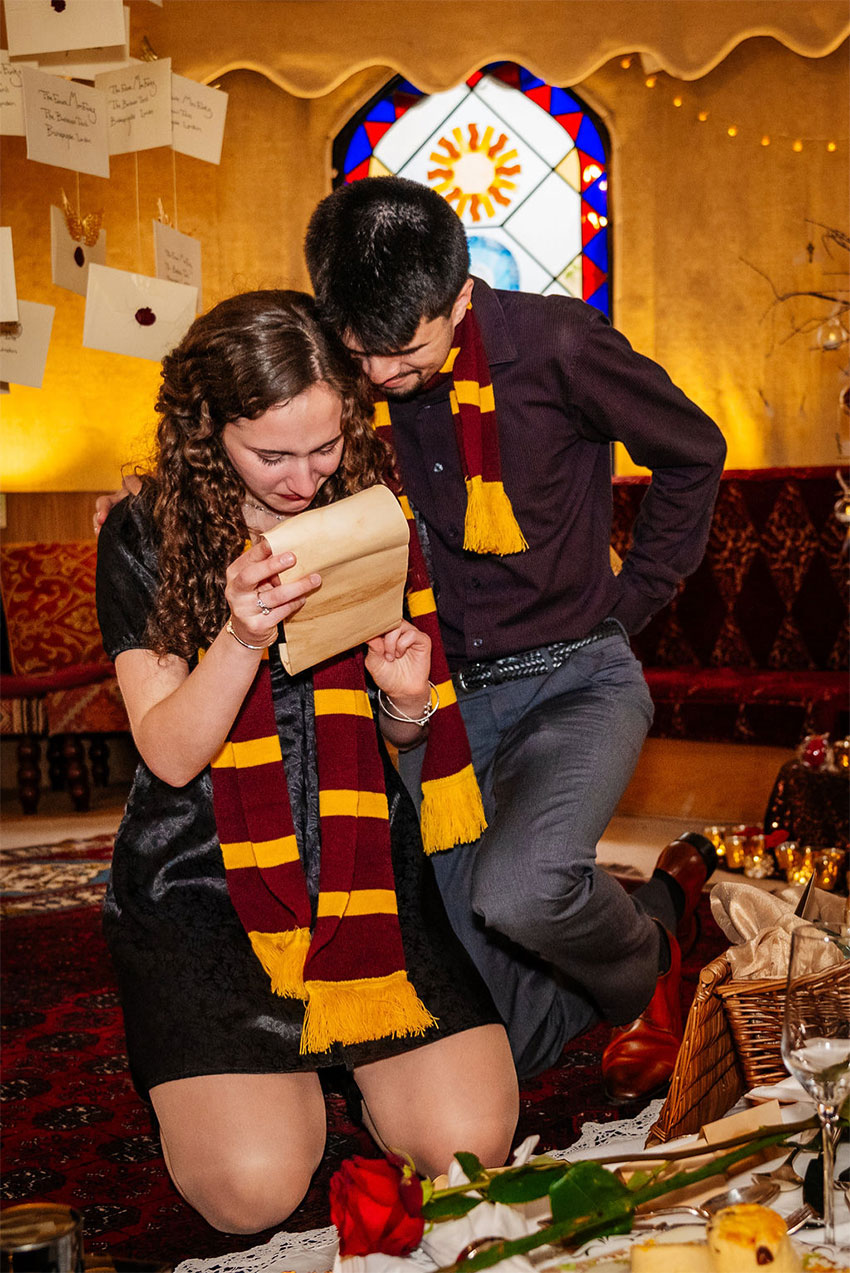 Presenting Jamie with a bespoke ring box, complete with a secret compartment, he took Jamie by the hand, asking Jamie to be his wife. And with Jamie's reply, this fantasy proposal became a reality. We wish them all the best in their engagement and next chapter of their lives.
"Until The Very End" – James Potter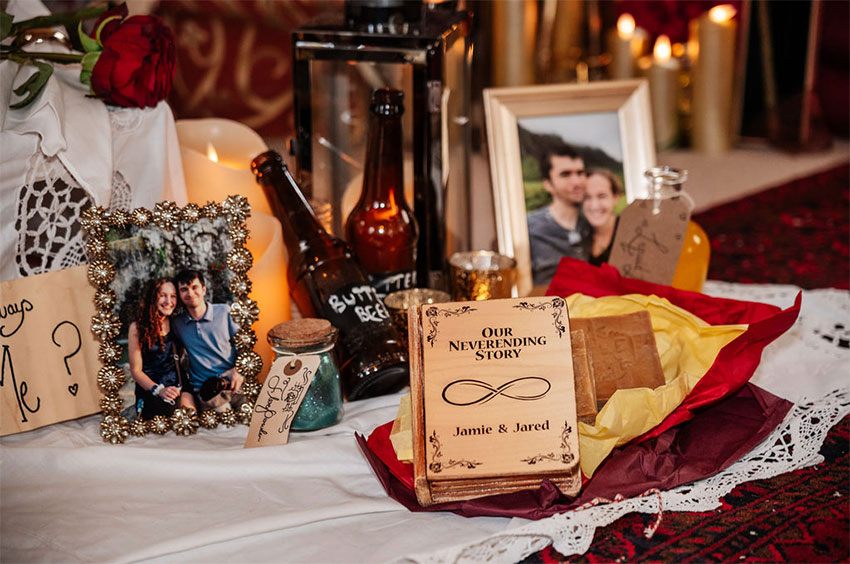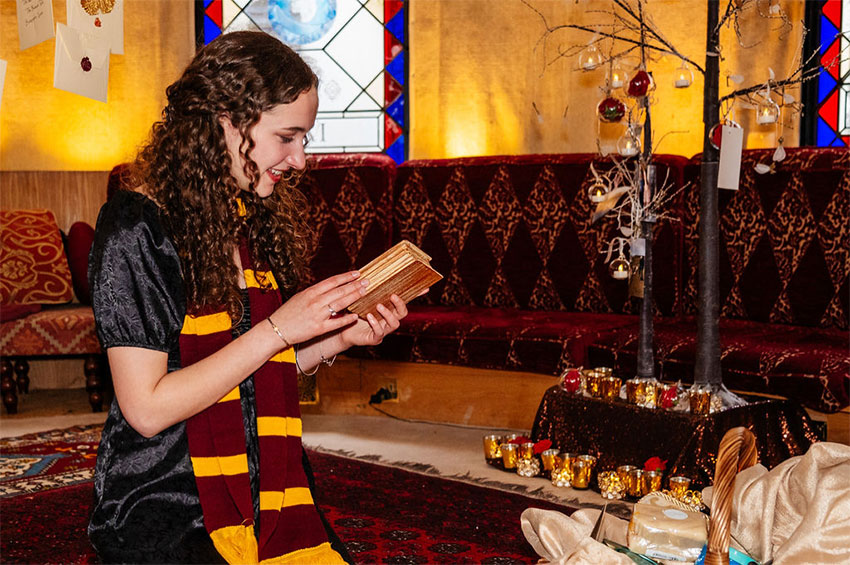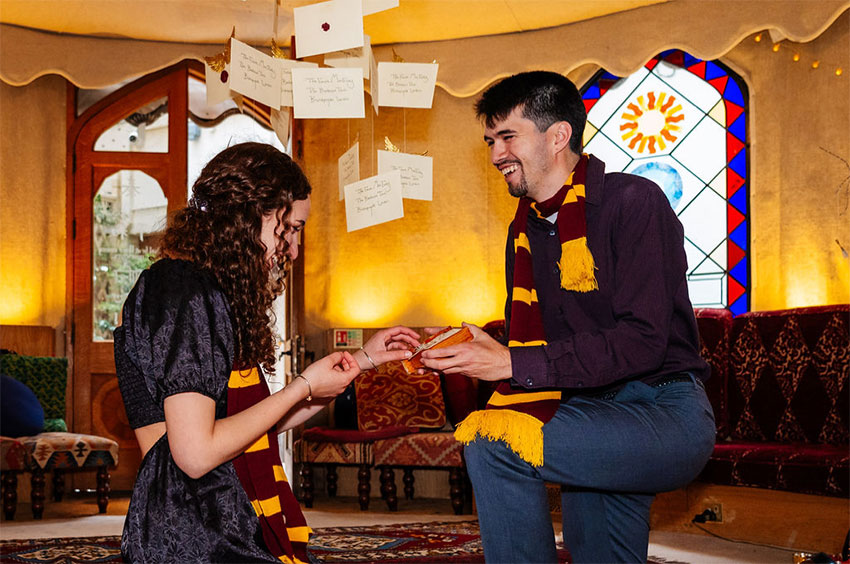 The One Romance are award-winning proposal planners specialising in bringing dreams to life through creating breathtaking proposals. If you want our team to help add some magic to your plans, get in touch with us today.