Intimate wedding at Fitzrovia Chapel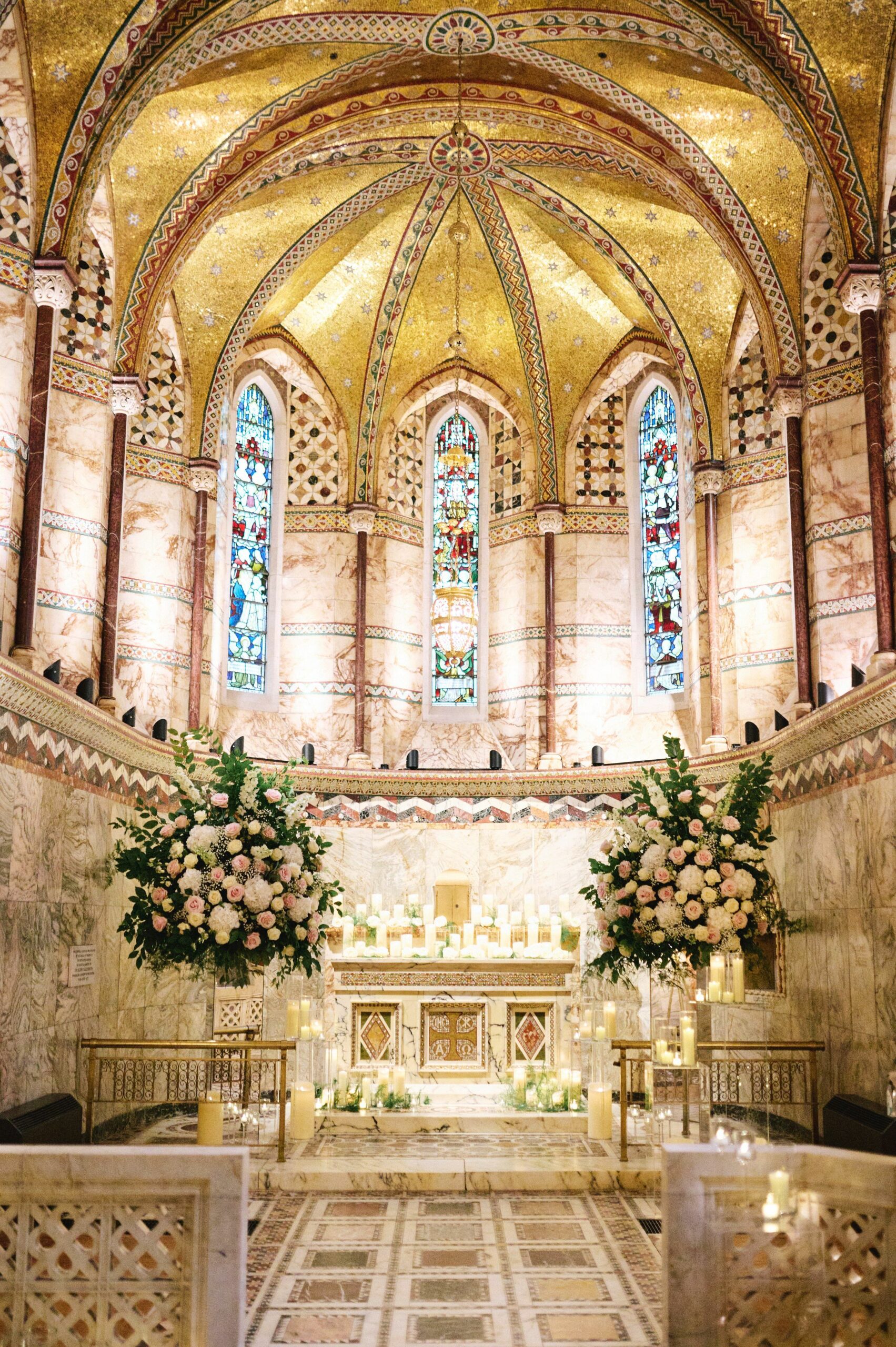 When you think about your wedding day, what do you imagine? Is it the big white wedding with hundreds of your friends and family around you? Or is it a wonderfully intimate service on a beach somewhere hot? Or maybe you don't care how your wedding turns out, as long as you get to have that special someone beside you that's all that matters.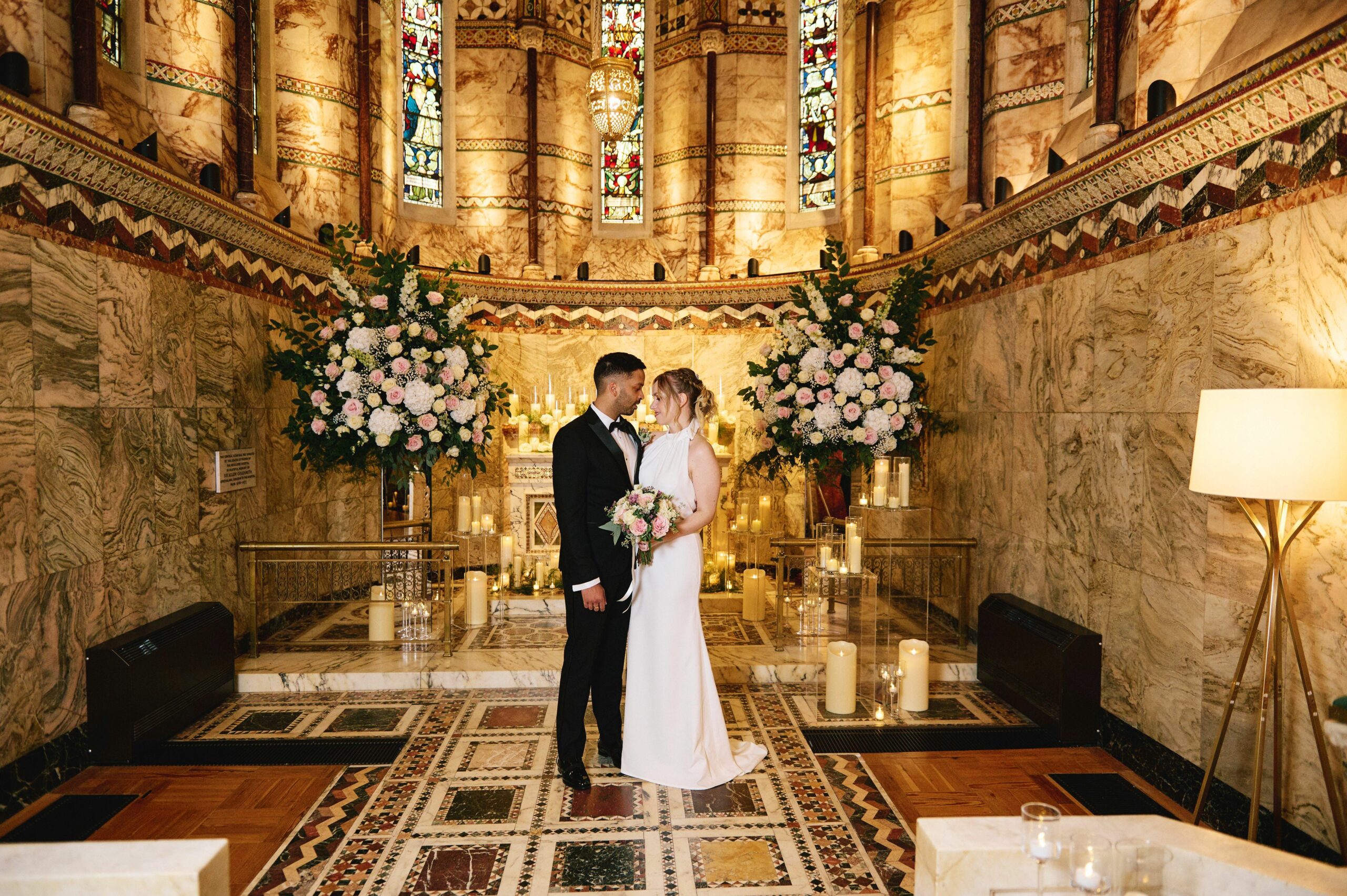 For Darmen and Elaine, they knew exactly what they wanted. That perfect mix of the traditional white wedding with a modern yet personal touch.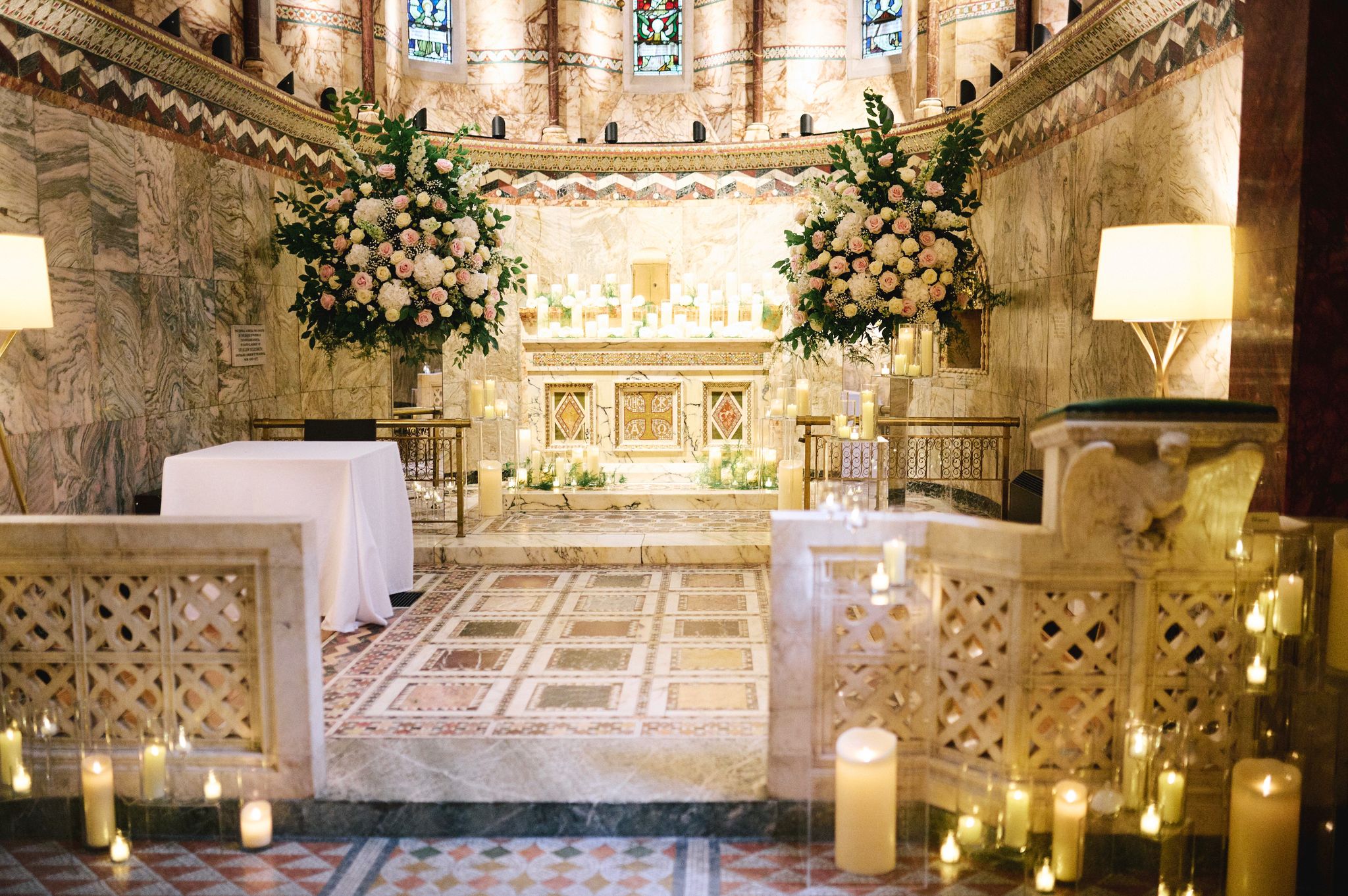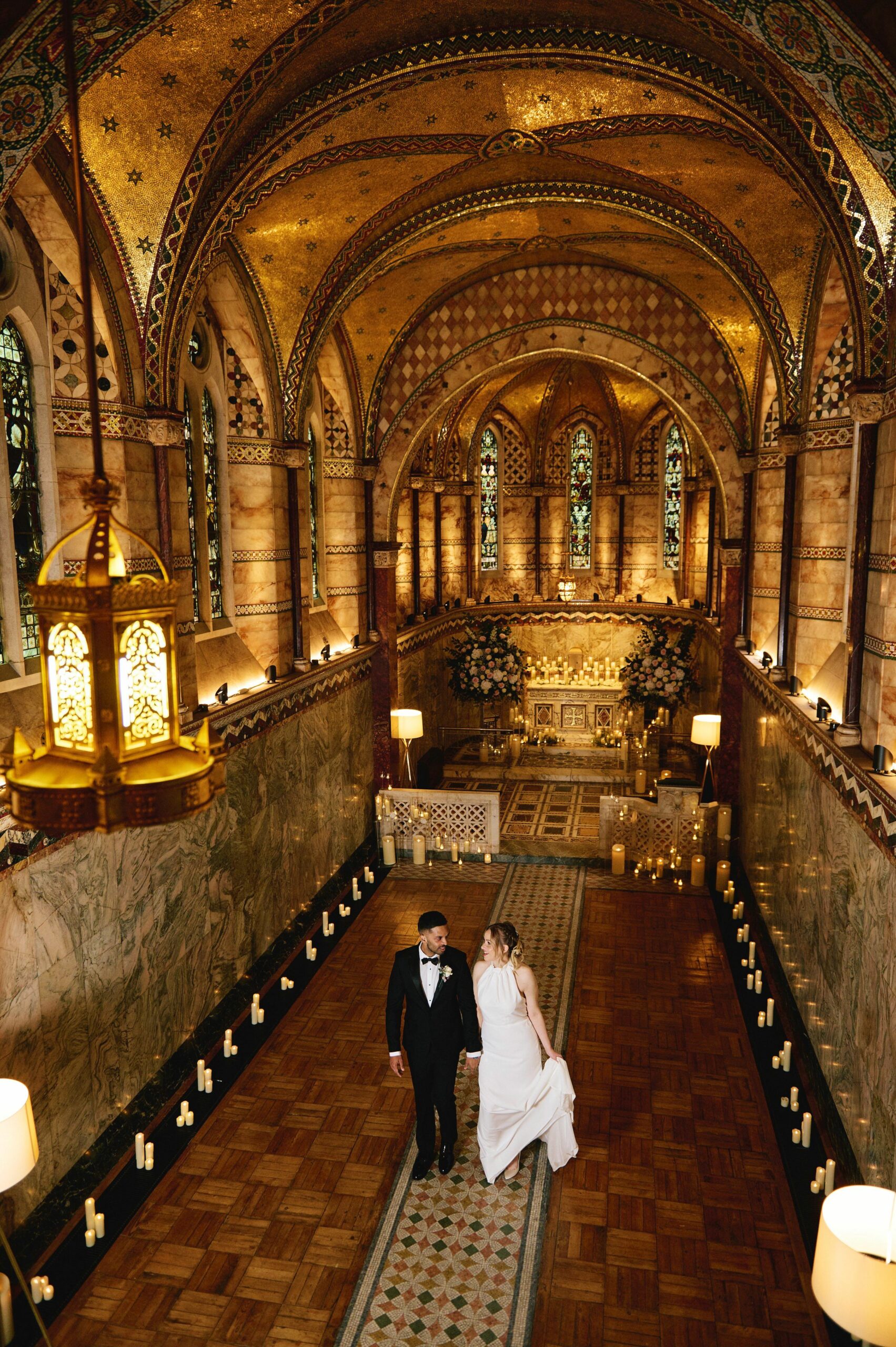 It was a sunny day in late August when we arrived at the stunning Fitzrovia Chapel bright and early to start preparing. The chapel was decorated with beautiful white, green and pink flowers standing tall on clear plinths and the aisle was lined with hundreds of flickering candles to illuminate the beautiful bride as she walked down the aisle.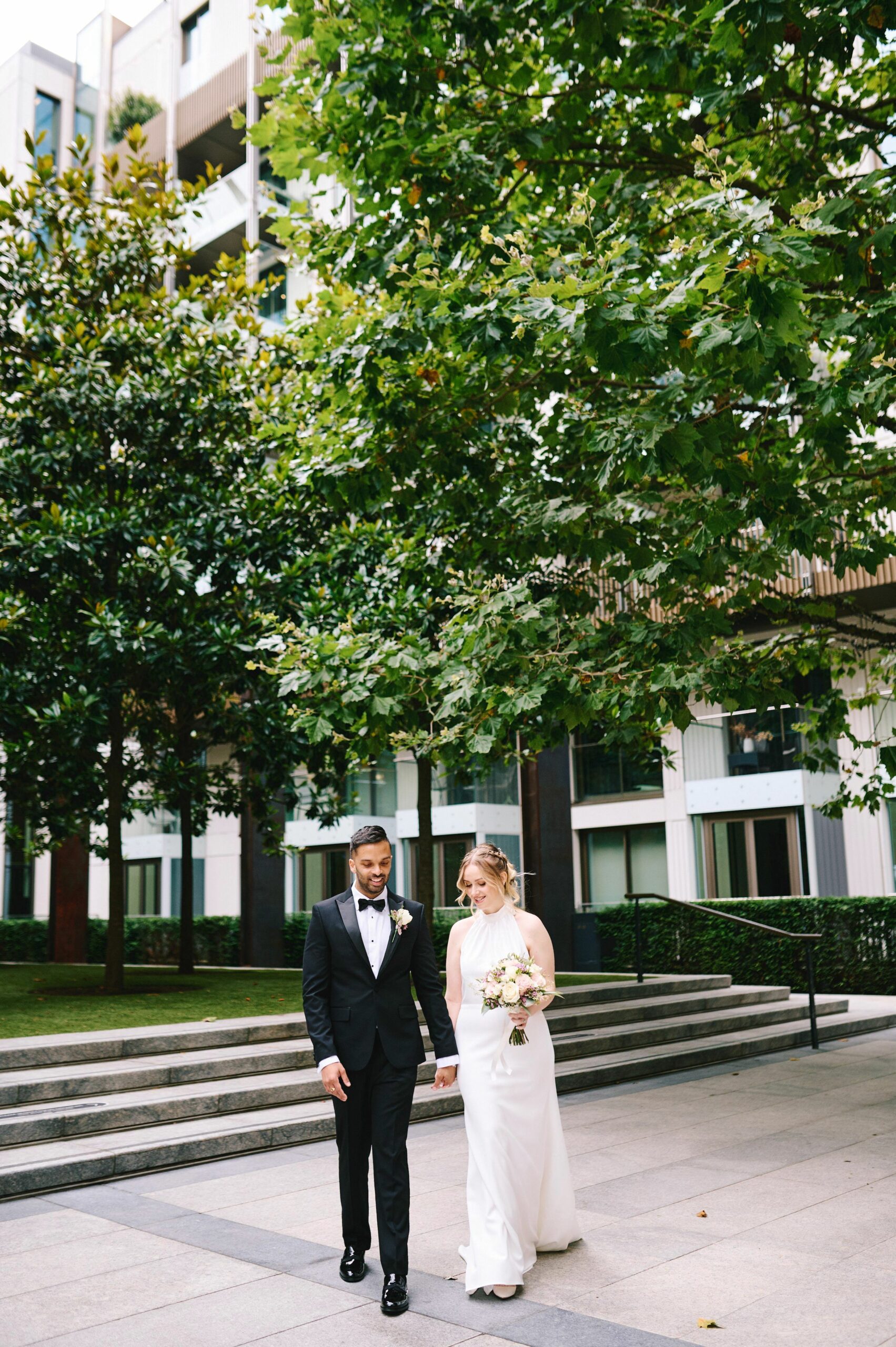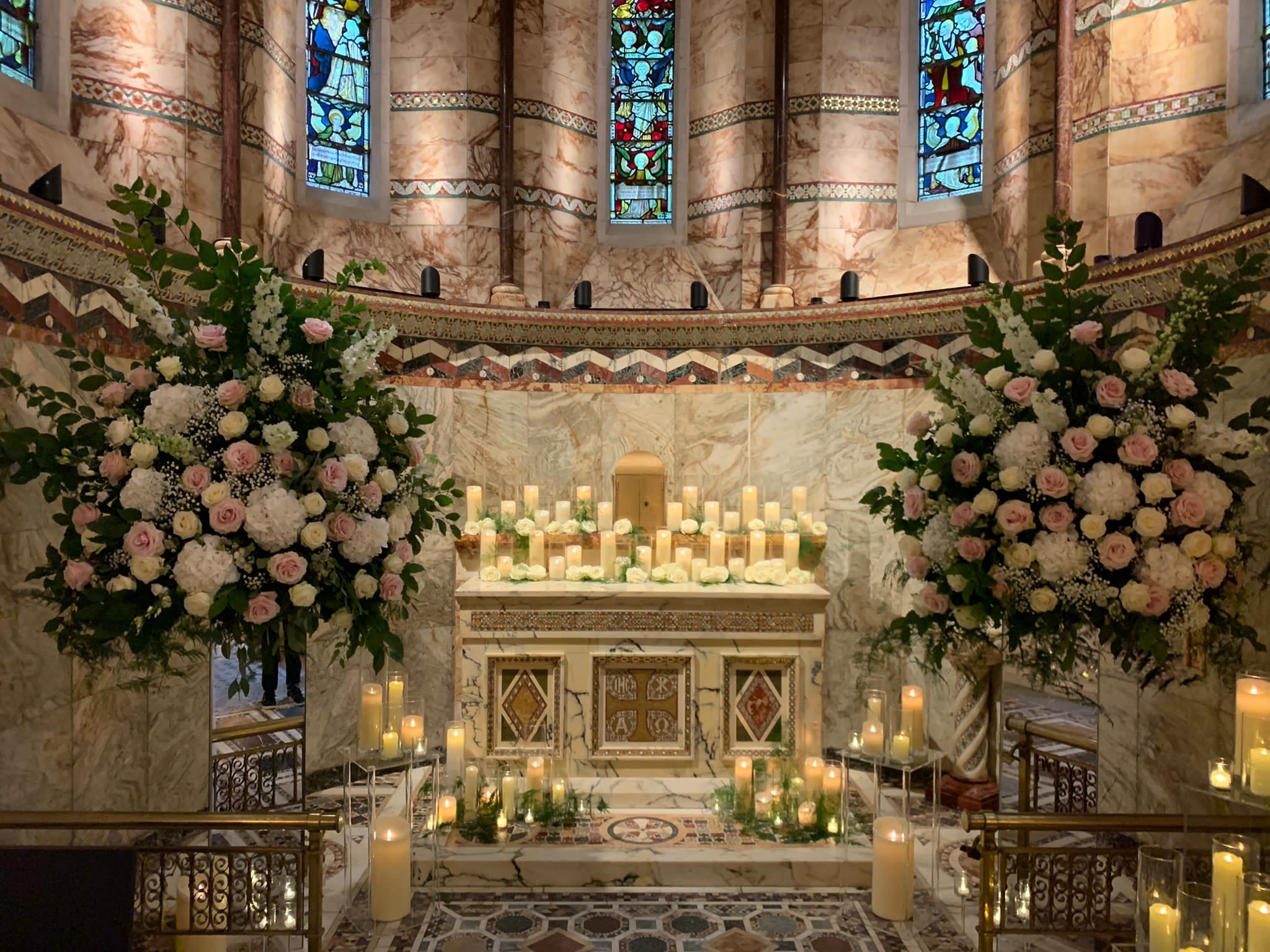 The service was small and intimate due to ongoing covid restrictions, however after having to plan and re plan the date, Darmen and Elaine were overjoyed to finally be able to enjoy their special day.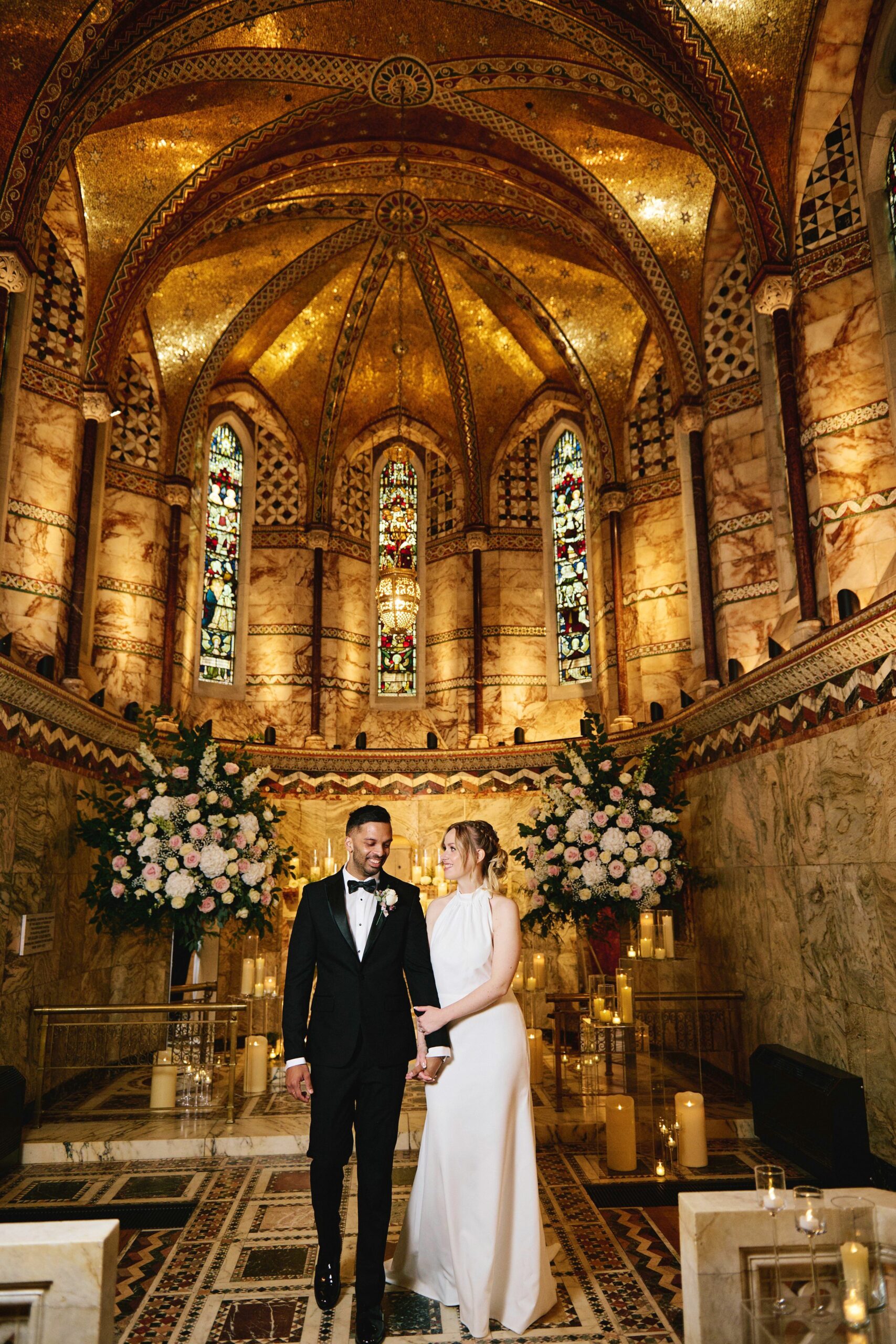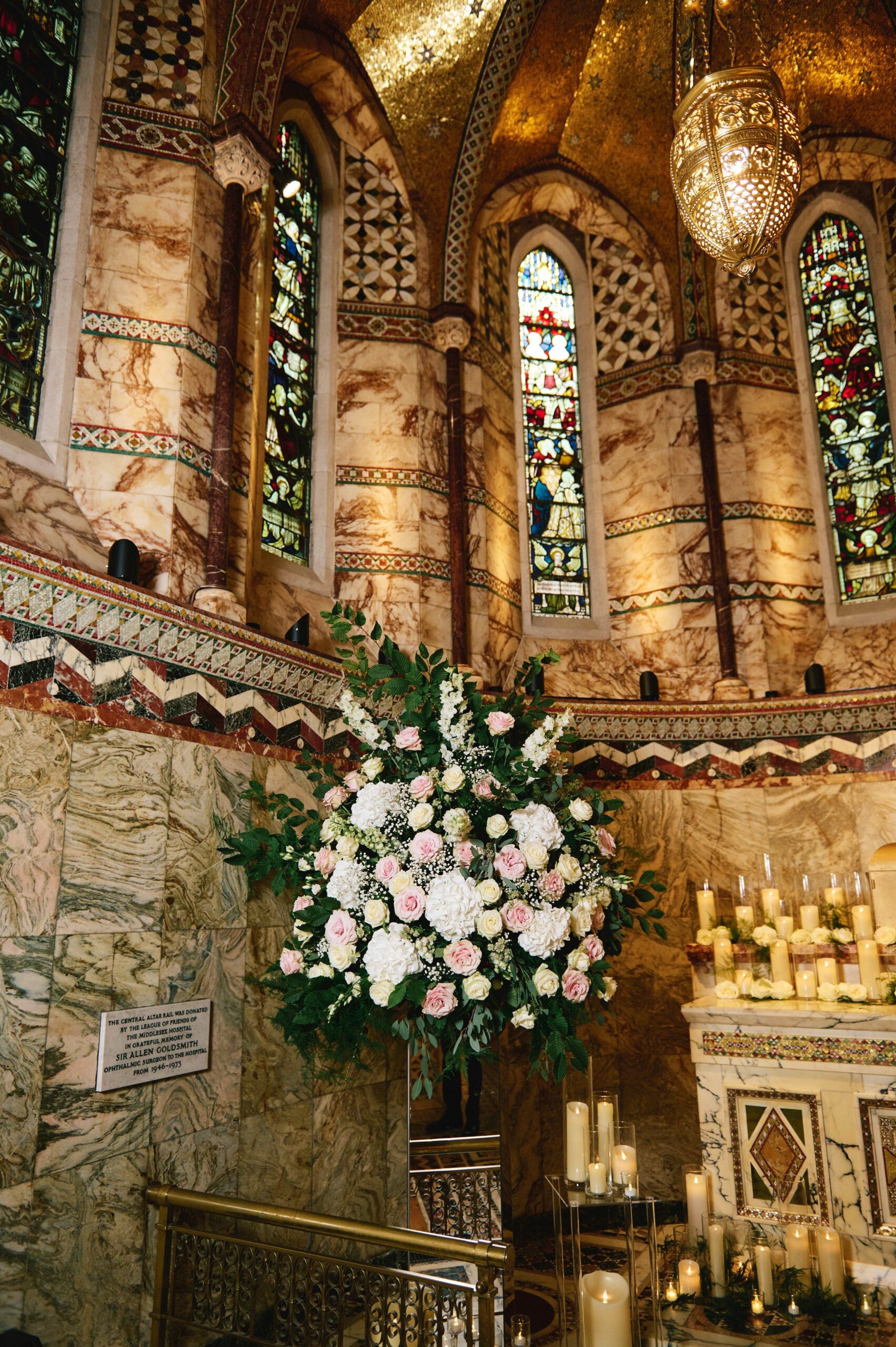 The ceremony went wonderfully! The bride and groom exchanged the most beautiful and romantic vows, bringing everyone in the room close to tears! The service ended with a glass of bubbles in The Chapel before heading to lunch overlooking Hyde park with close family and friends.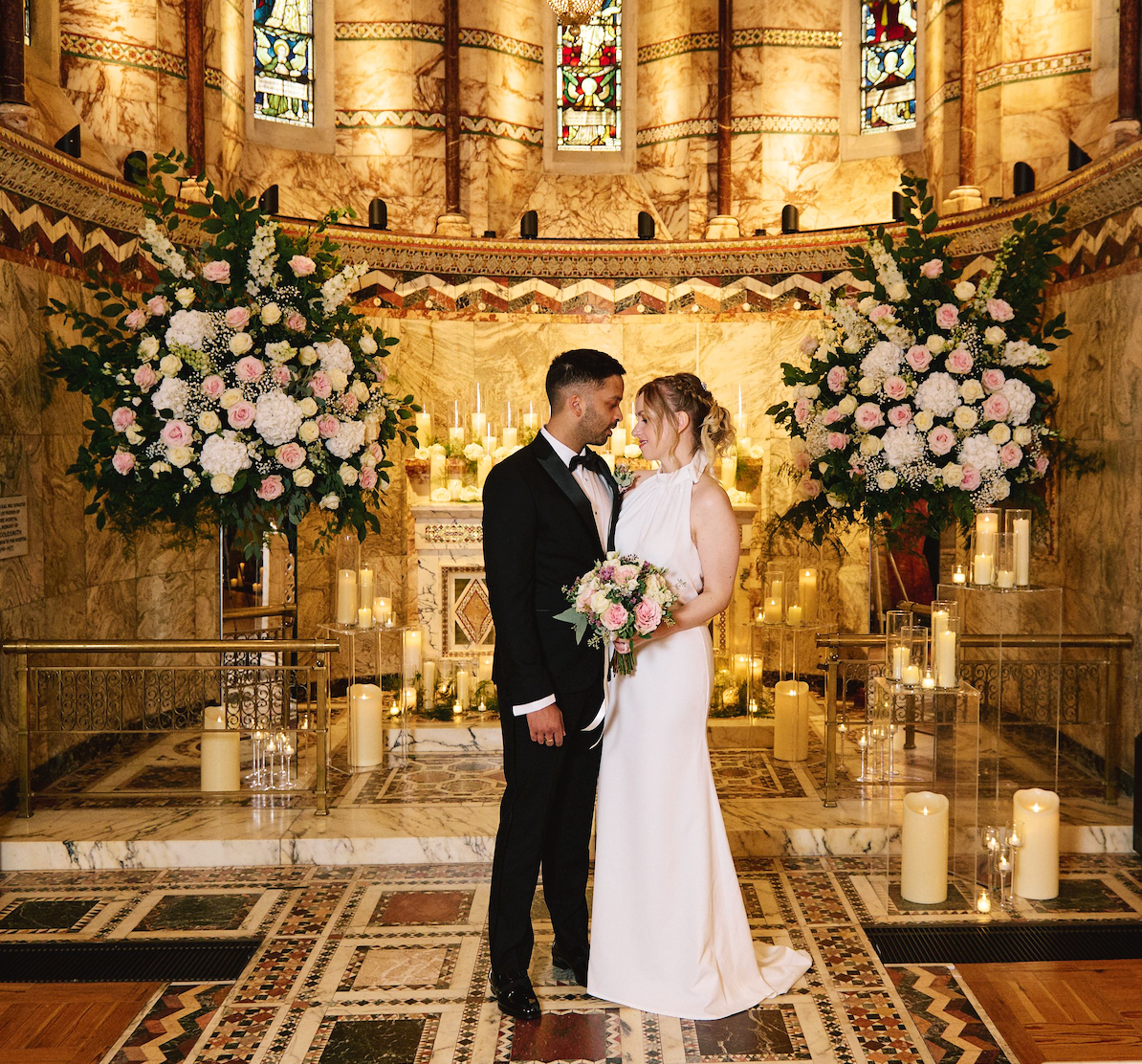 Wedding planner: Amanda Brown
Photographer: KND Photography
Location: Fitzrovia Chapel