Marquee Marry Me Letters Proposal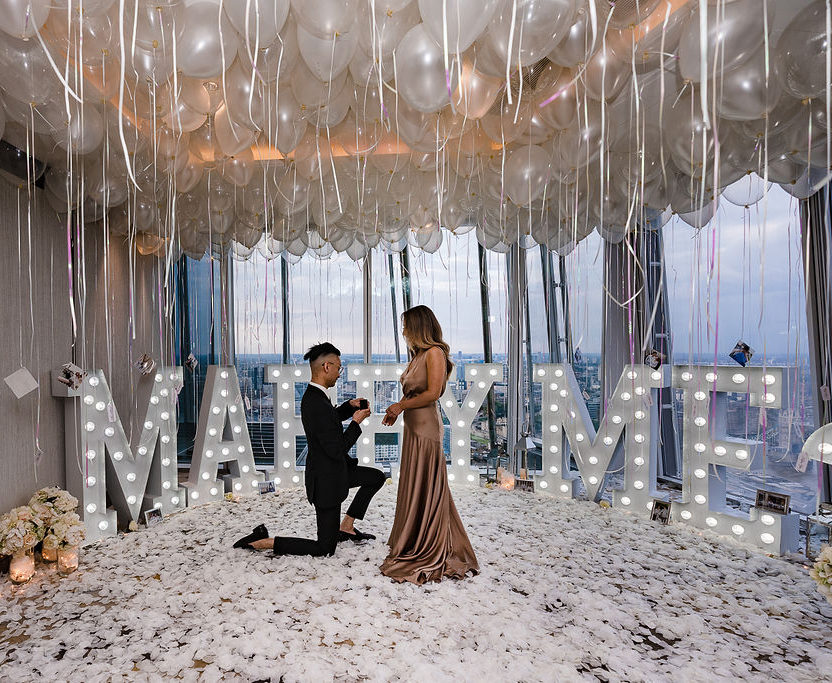 The Shard is a one-of-a-kind location for a once-in-a-lifetime proposal. The private rooms for hire are perfect for this gorgeous set up with large marquee Marry Me letters. They don't block the view but have an incredible impact as soon as you walk in and can be personalised just for you.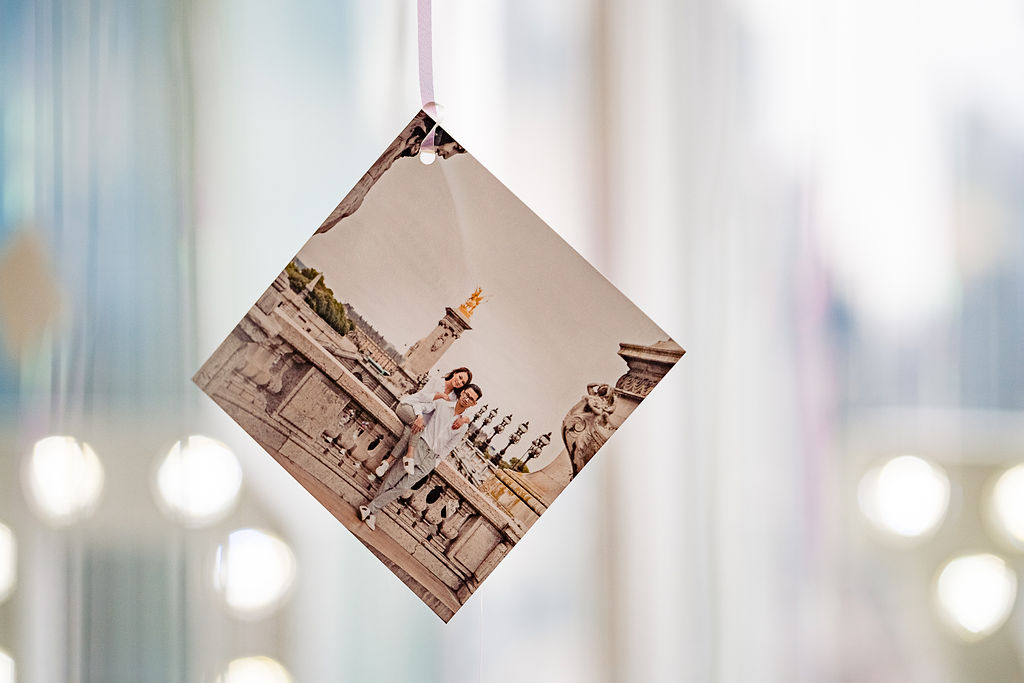 Photographs are one of the best ways to personalise your proposal. Jean and Sahar had been in Paris and had a gorgeous photoshoot in front of the city's iconic landmarks. They were the perfect addition to the proposal. Our Proposal Planners knew they would look beautiful hanging from the 250 white and silver balloons.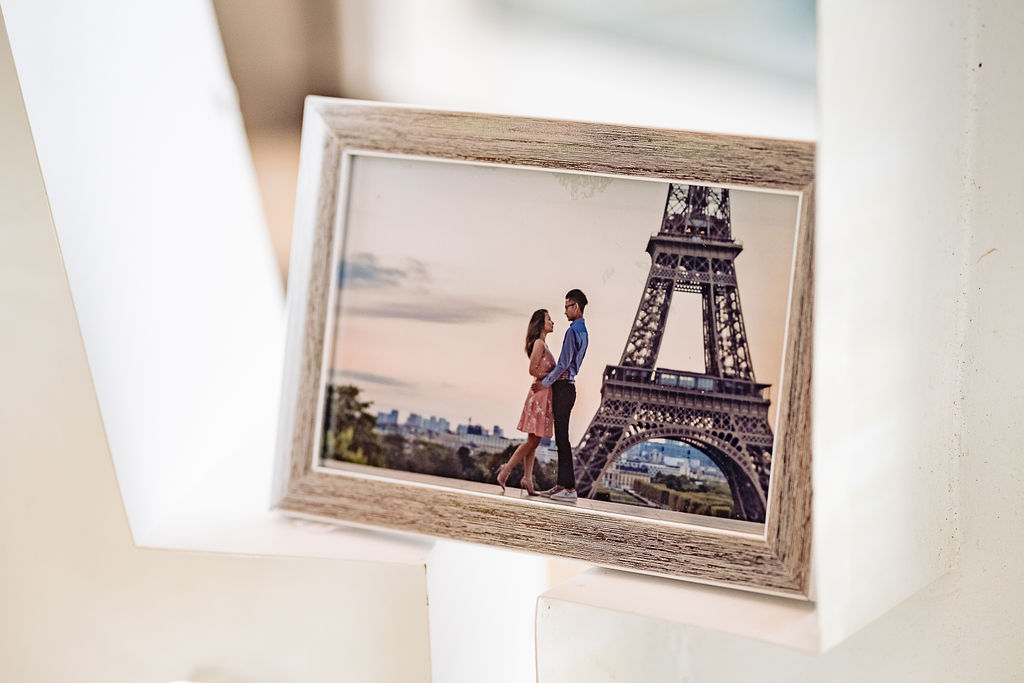 Jean also wanted to include 4 goats! Our Team didn't think that 4 live goats in the Shard was the best idea. Instead, they went for second best: 4 figurines, centre stage on the marquee marry me letters.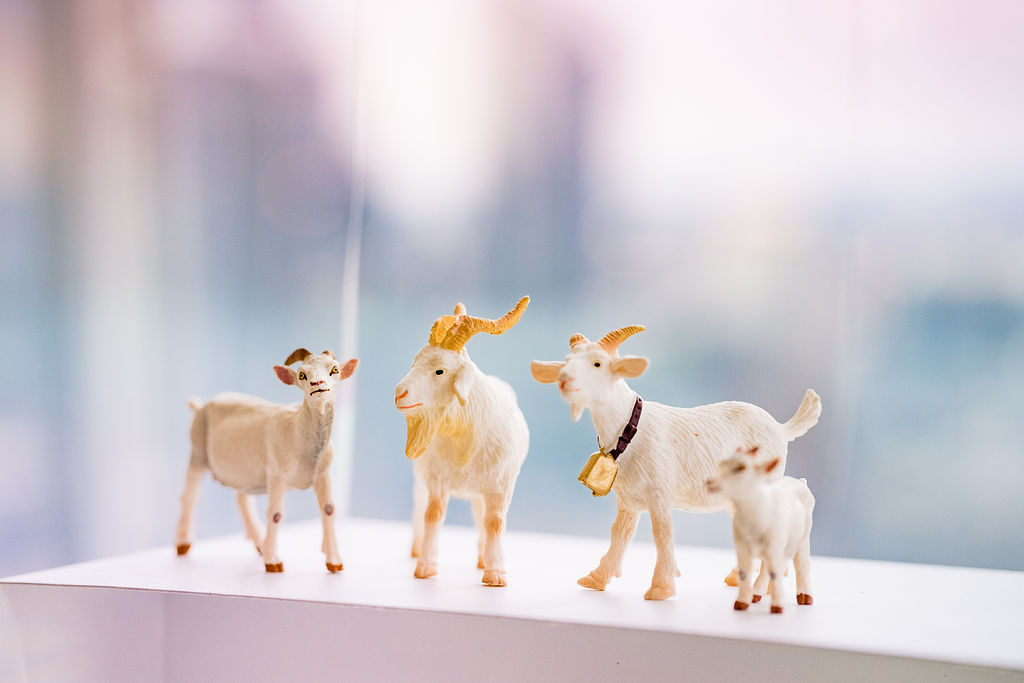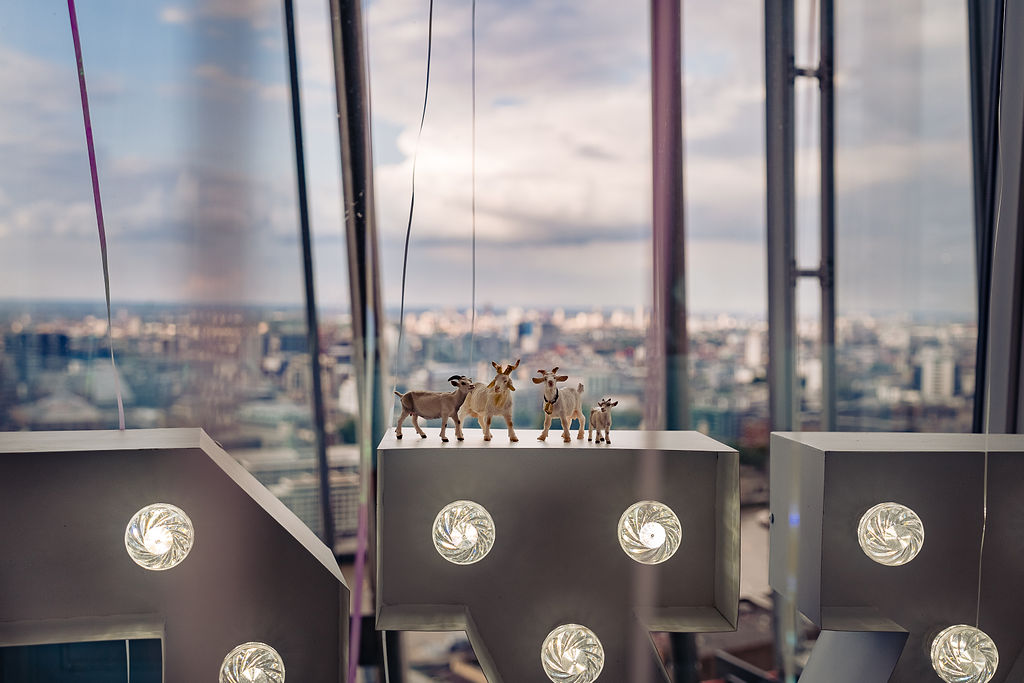 Sahar thought they were going on a dinner date (which was almost true!) but had no idea what she was going to see when they opened the door! A violinist was playing their favourite song: Ed Sheeran's 'Thinking Out Loud' and Jean led her to the proposal area. From the moment she walked in, Sahar obviously knew exactly what was about to happen! Can you imagine how you would feel?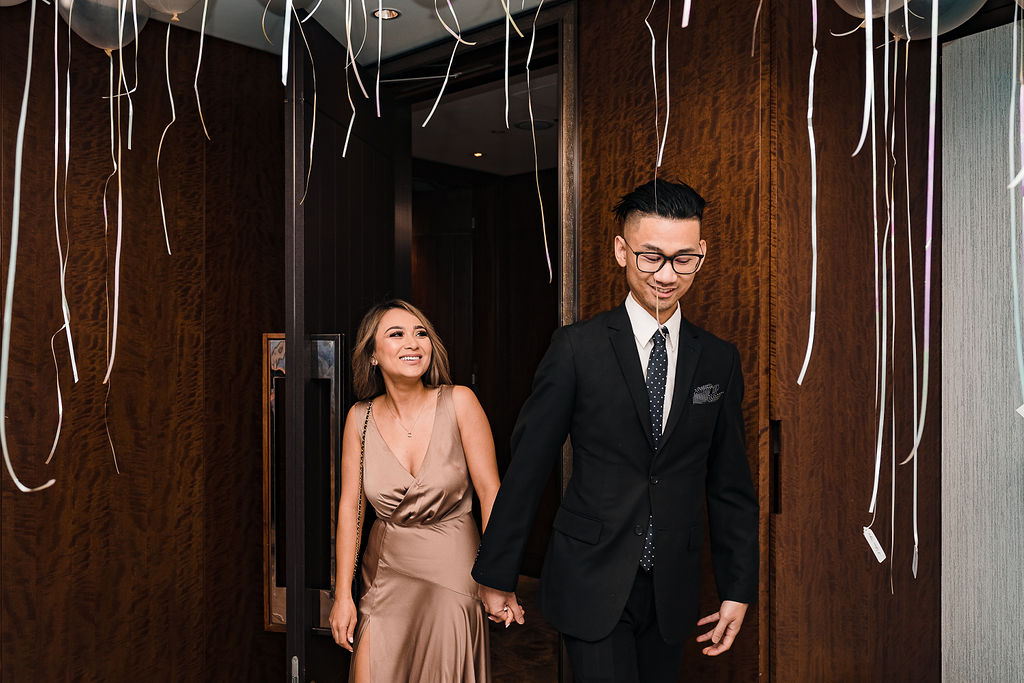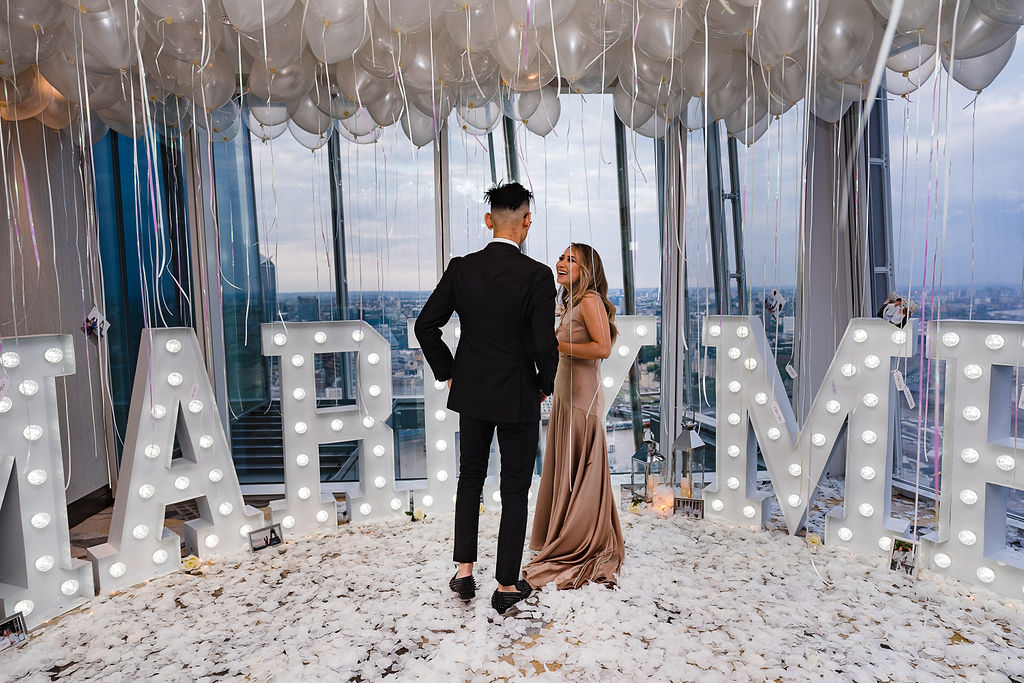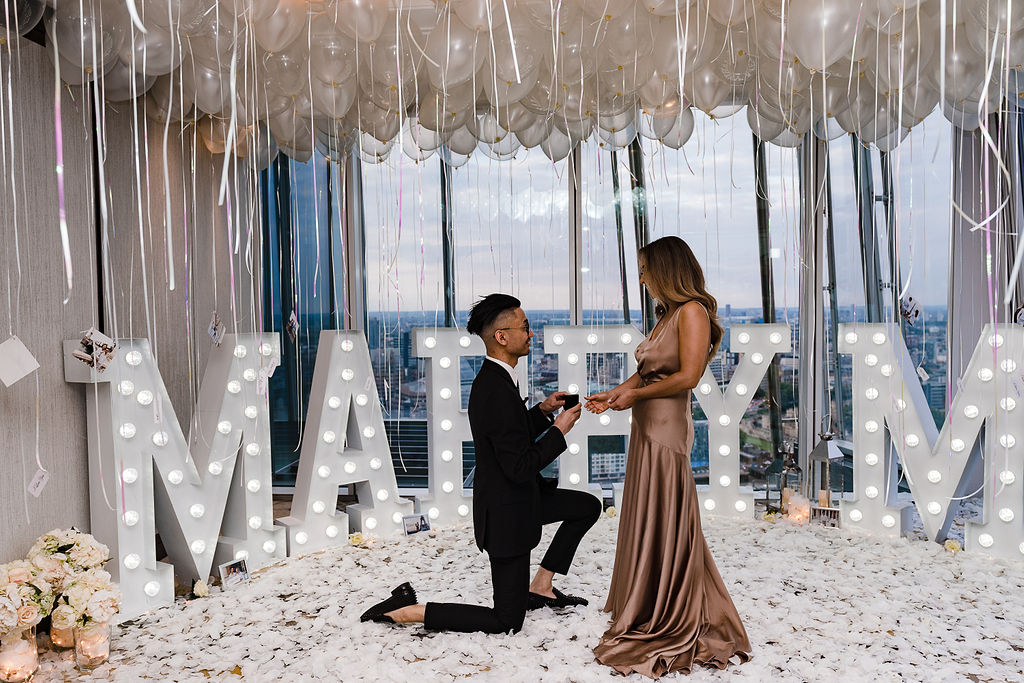 Of course, she said yes! Who wouldn't!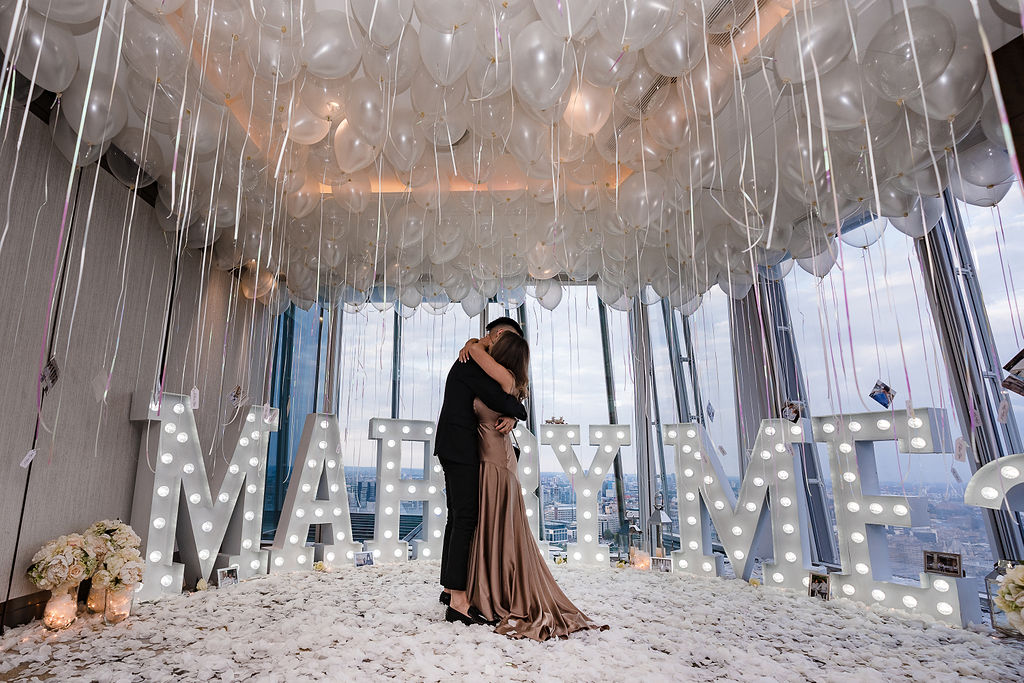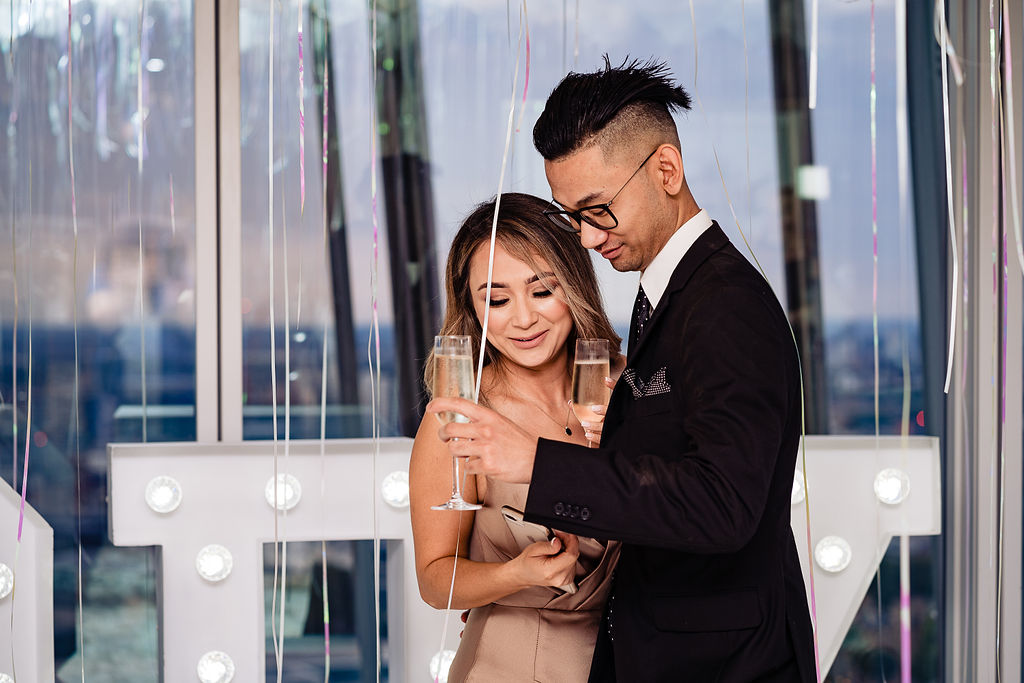 Our photographer and videographer gave the couple some time to themselves to enjoy the moment and process what had just happened! The couple then had a short photoshoot before dinner was served in their private room!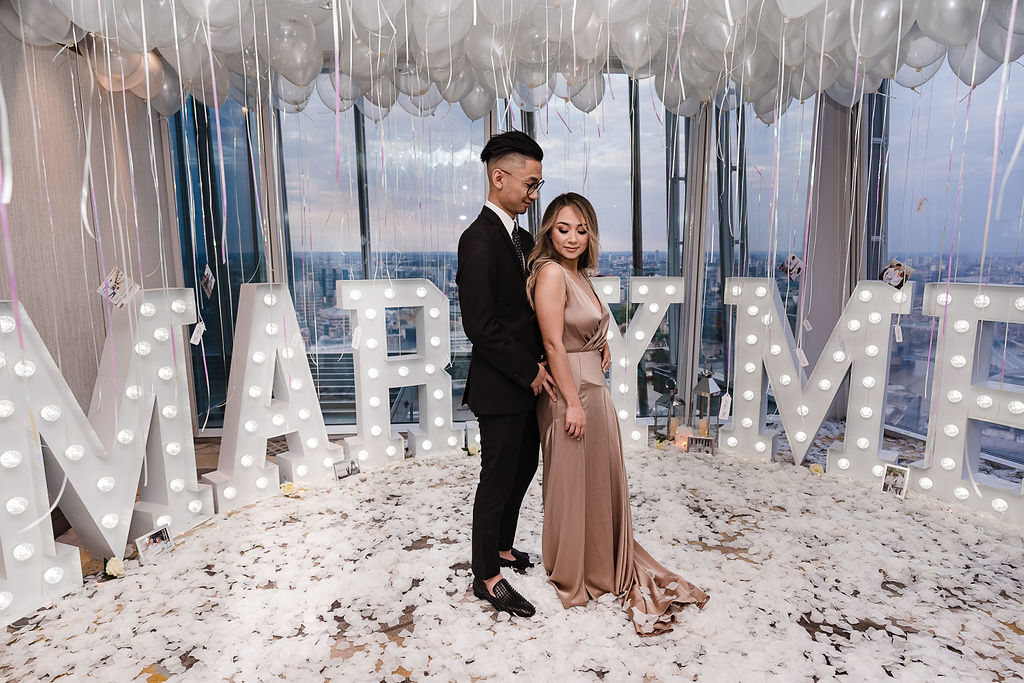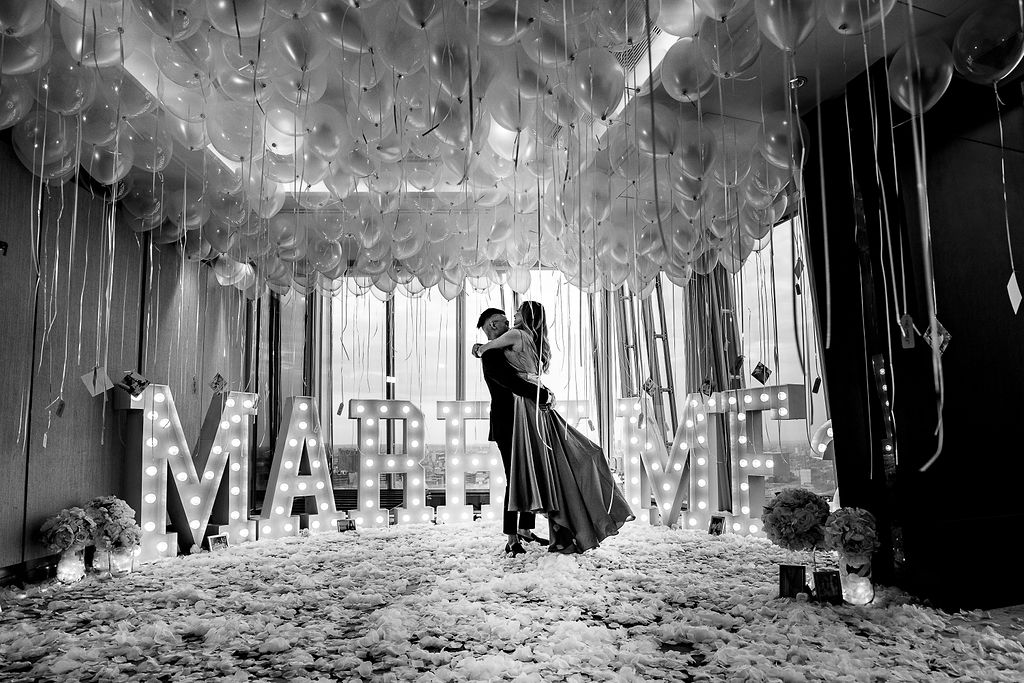 Jean had these lovely words to say about his proposal:
"Thank you to the team at @theoneromance, Shangri-La, London, our photographer @gemmachasephoto, our videographer David and last but certainly not least, Stella our violinist. This couldn't have happened without you guys."
Proposal Planner: Amanda Brown
Photographer: Gemma Chase
Videographer: David Herd