Sunset Beach Proposal, Mallorca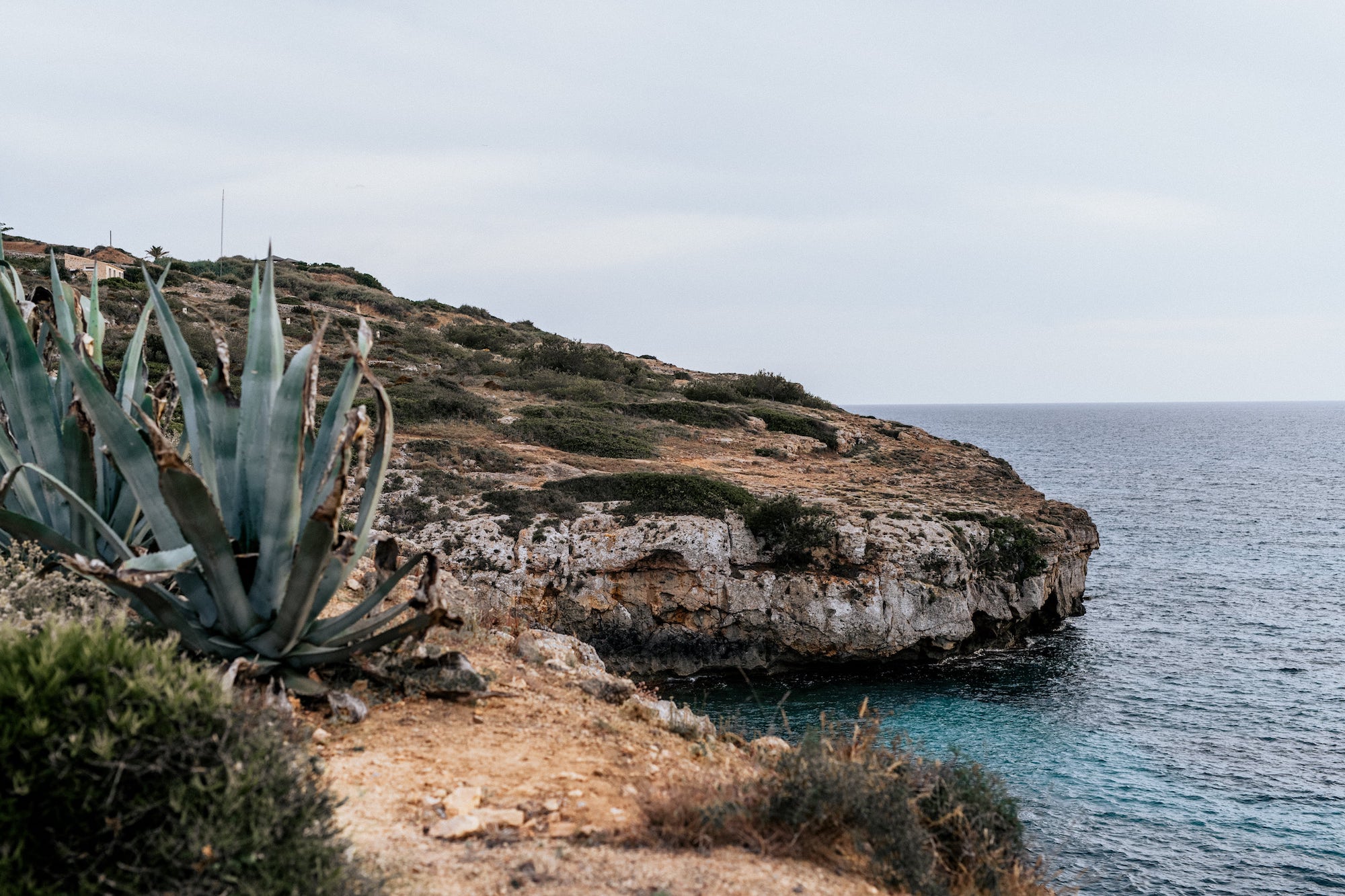 Think a sunset beach proposal is just a dream and out of reach? Think again! With London experiencing the hottest day of the year yesterday, our Team's sights are firmly set on Summer proposals! With breathtaking views in Dubrovnik, luxurious yachts in Manarolla and iconic backdrops in Positano to name a few. There's almost too many options to choose from!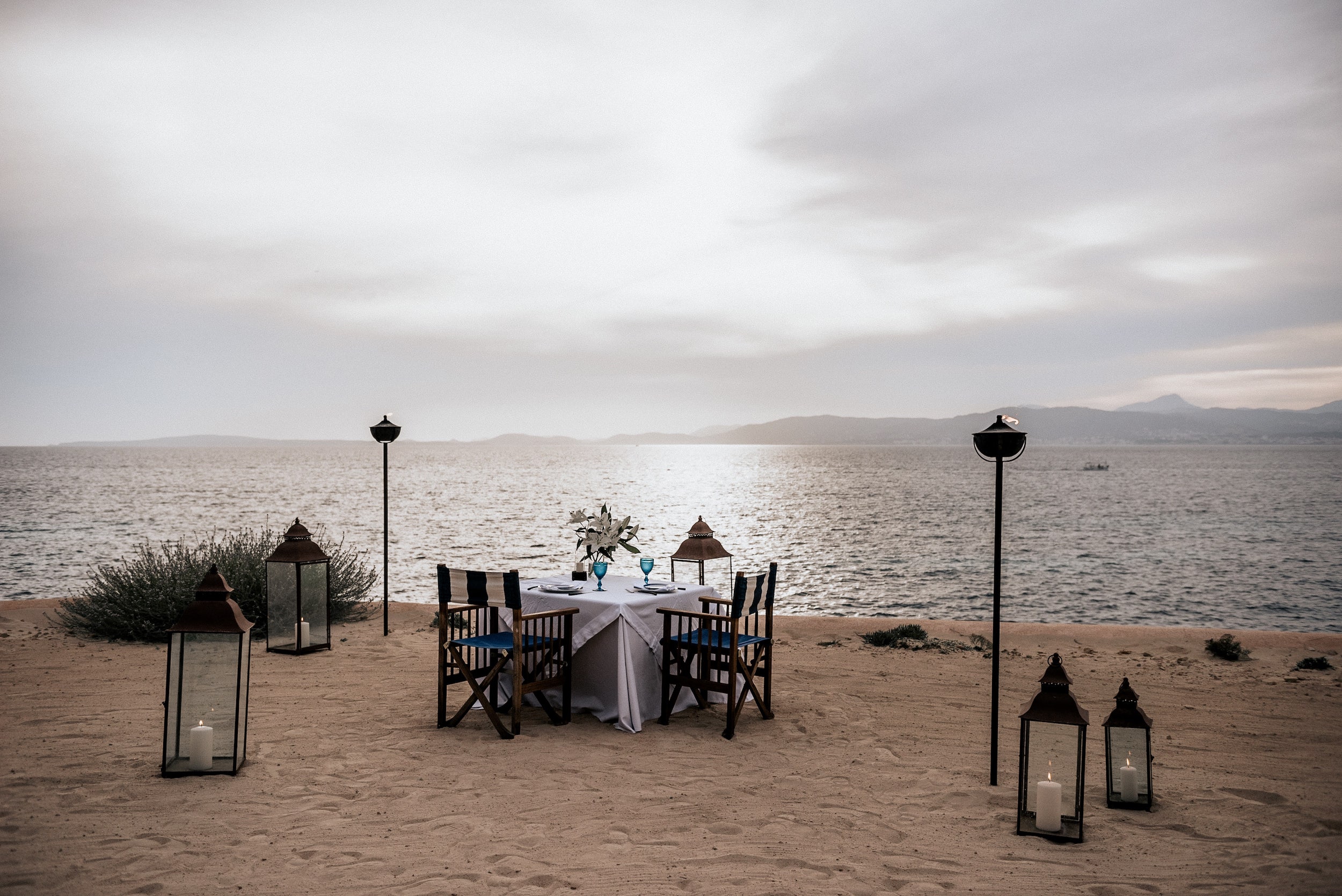 Richard got in touch with us as he wanted to propose in Mallorca whilst he was on holiday with his partner. Having travelled there a lot, he knew the island well so needed our help in finding somewhere unique and secluded. Our Team found the perfect place: the Cap Rocat Hotel's private beach!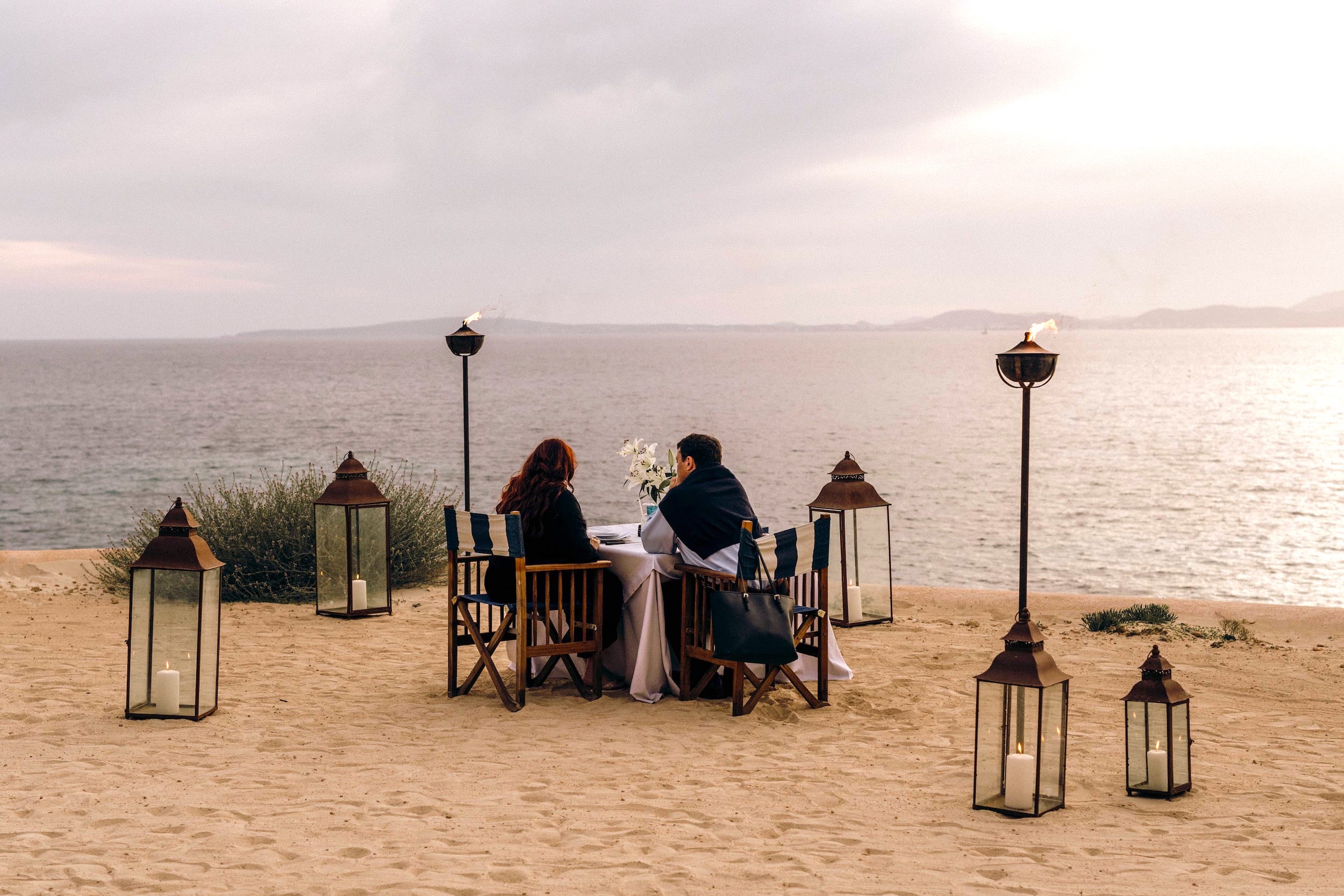 We coordinated with the hotel and arranged a private dining set up for the couple. We also created a bespoke menu including the couple's favourite dessert: Spiced Apple Pie and Vanilla ice cream! The beach was closed off, even to the guests of the hotel, so that the couple could have exclusive access to it for the evening.
On the table, we arranged beautiful white Lilies as Richard had told us they were Sandra's favourite flower.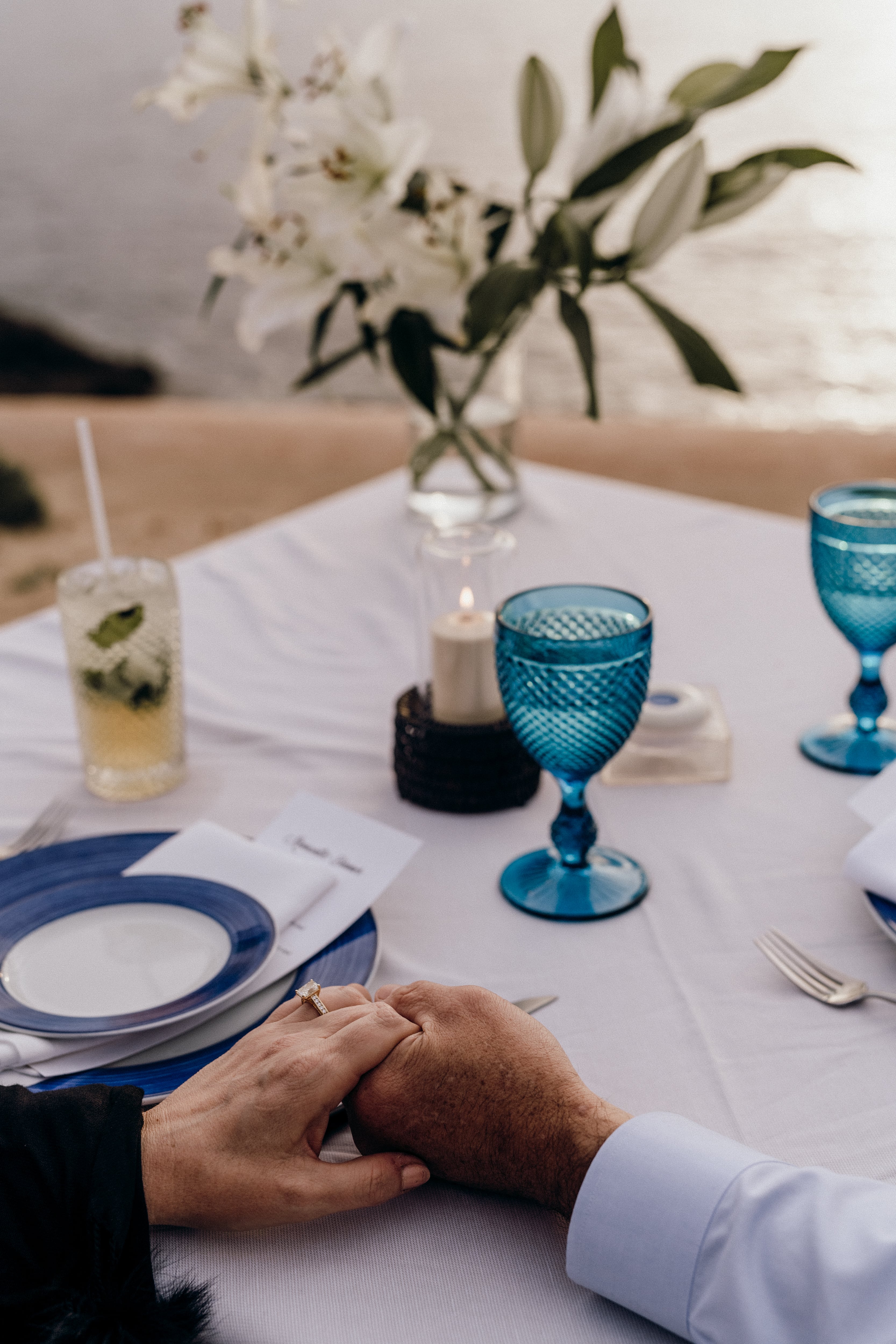 As the couple arrived at the hotel, our secret photographer was hiding behind a beach hut capturing the whole proposal! Just as the sun began to set and the couple were enjoying their drinks, Richard led Sandra to the shore and got down on one knee!
Of course..
She said…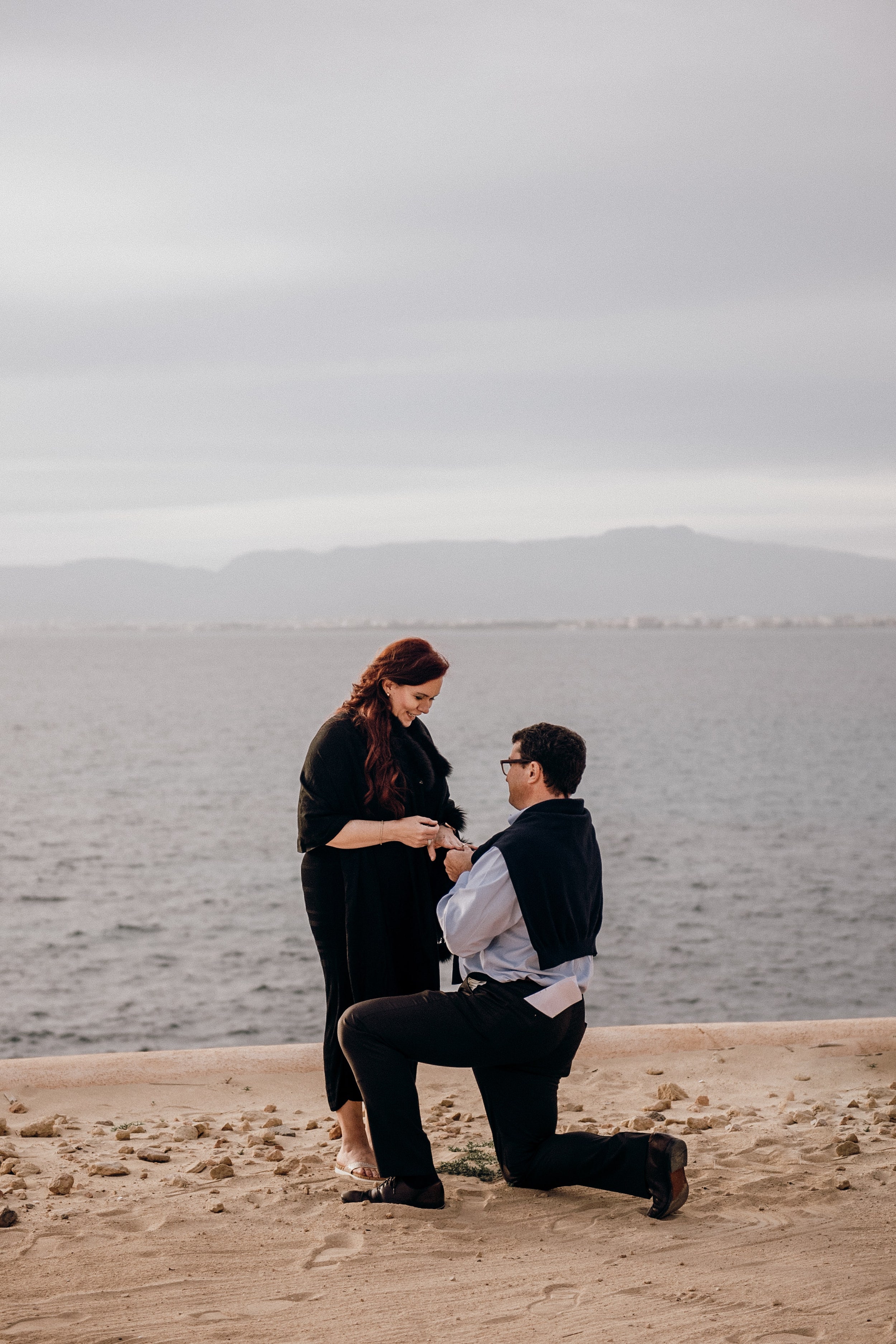 Yes!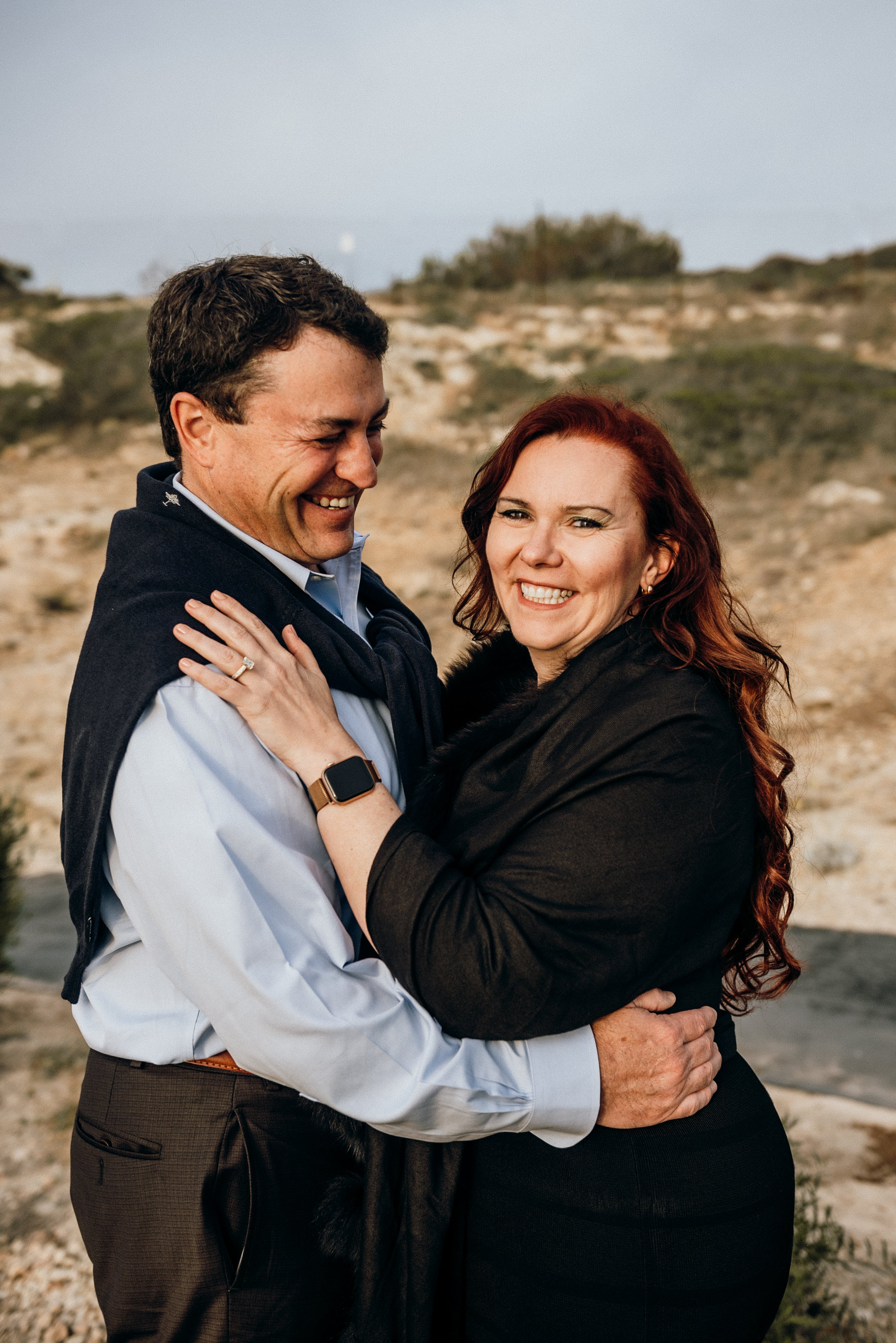 The couple then had a brief engagement shoot on their private beach before enjoying their bespoke celebratory meal.
Congratulations to Richard and Sandra! We loved being a part of this special moment and can't wait to see the wedding photos (also in Mallorca!).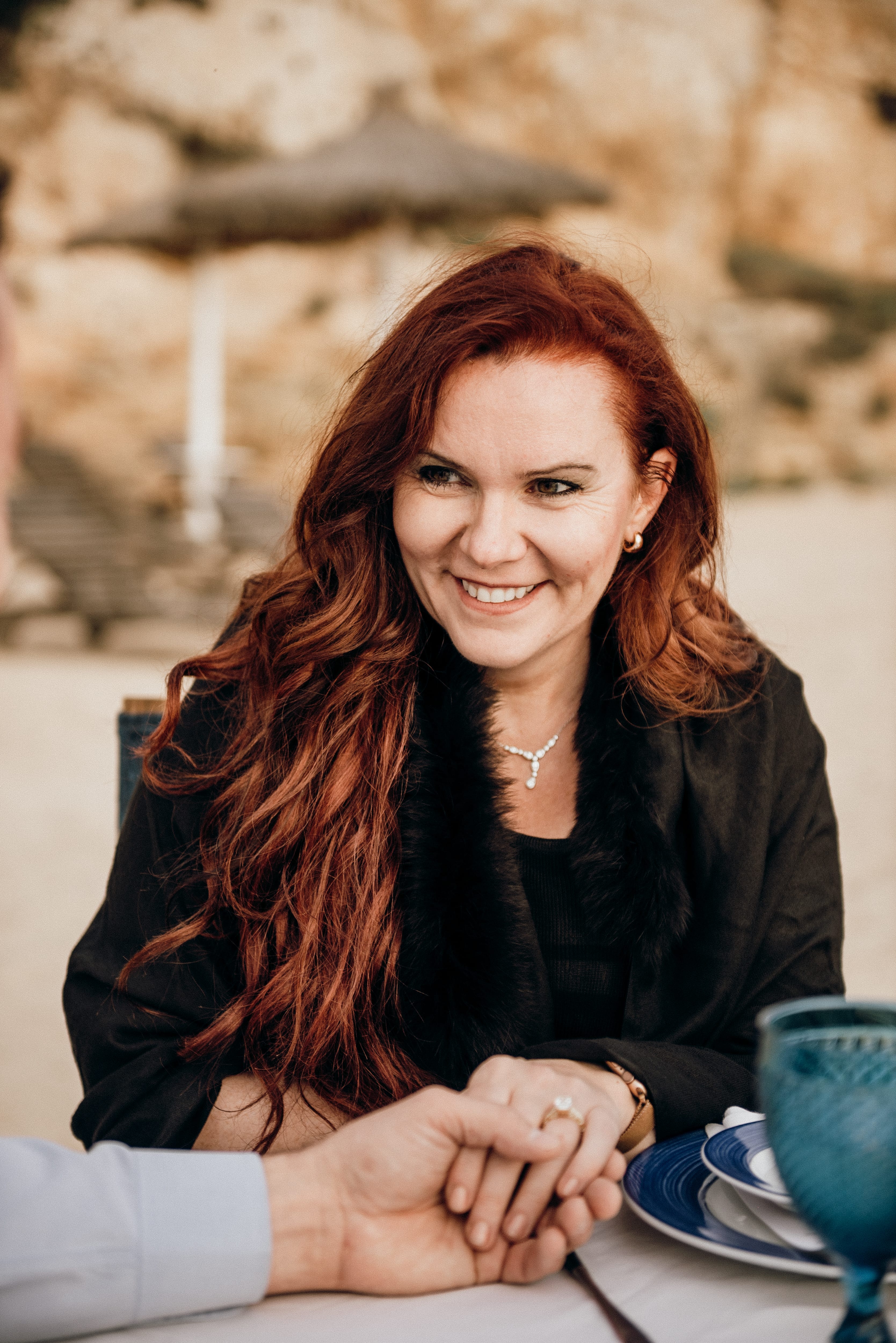 Planning on proposing on holiday? Inspired to have a sunset beach proposal? Get in touch and we guarantee it will be a moment you'll never forget! We work with amazing suppliers across Europe so don't hesitate to ask about a location we haven't worked in before. We can't wait to hear from you.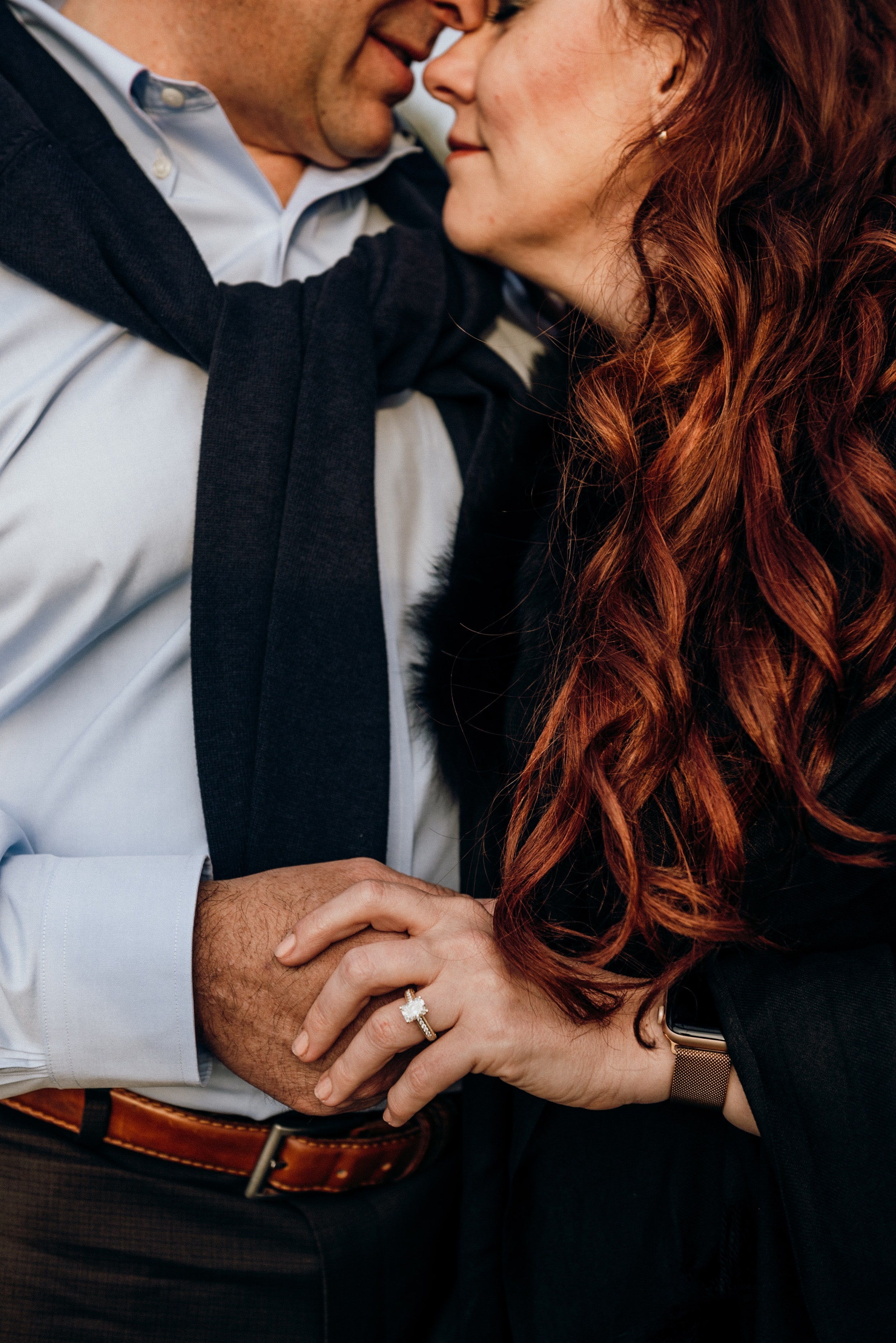 Proposal Planner: Ola Parkes
Photographer: Ilona Antina