Private dining at Fitzrovia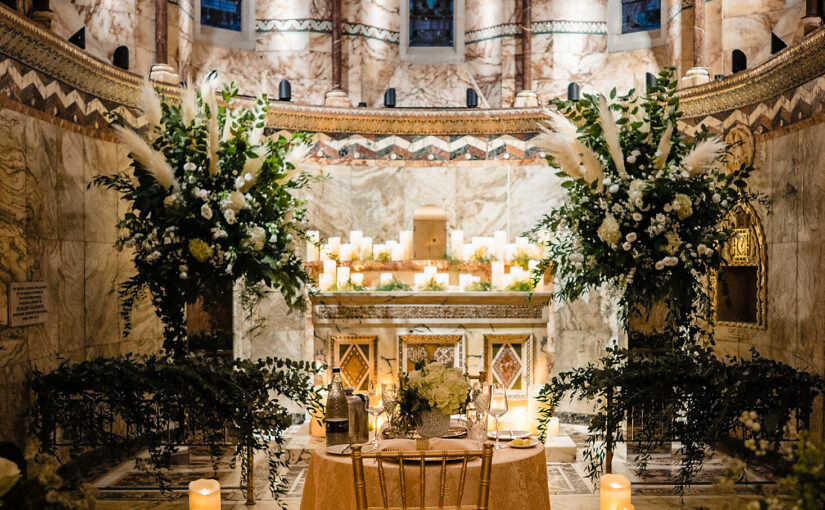 Private dining at Fitzrovia Chapel is definitely one of the most romantic ways to propose! It's classy, romantic, intimate and is an absolutely gorgeous place to be. It also means that you get to spend more time in the beautiful building, and can admire it over a delicious three course meal made for you by a personal chef.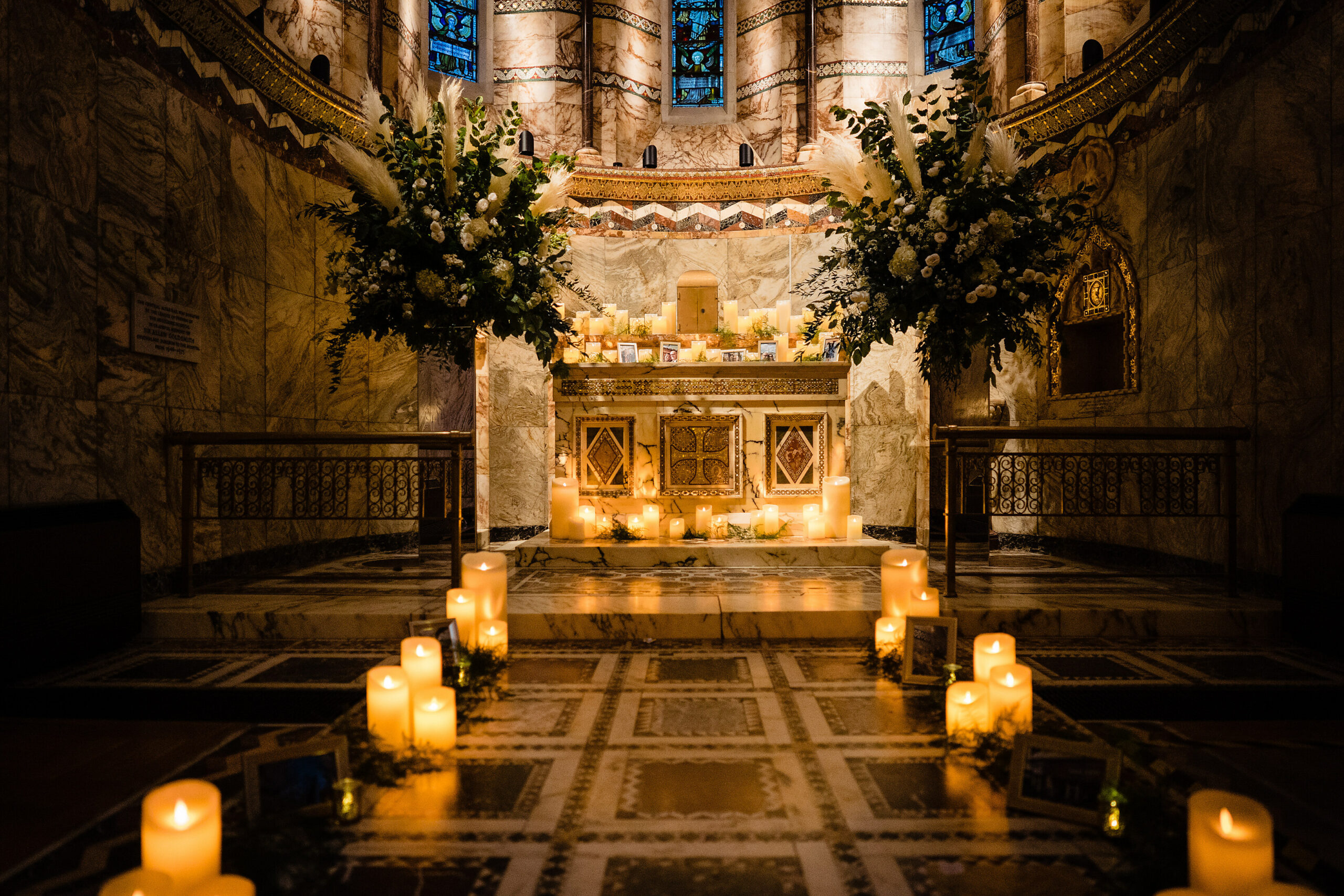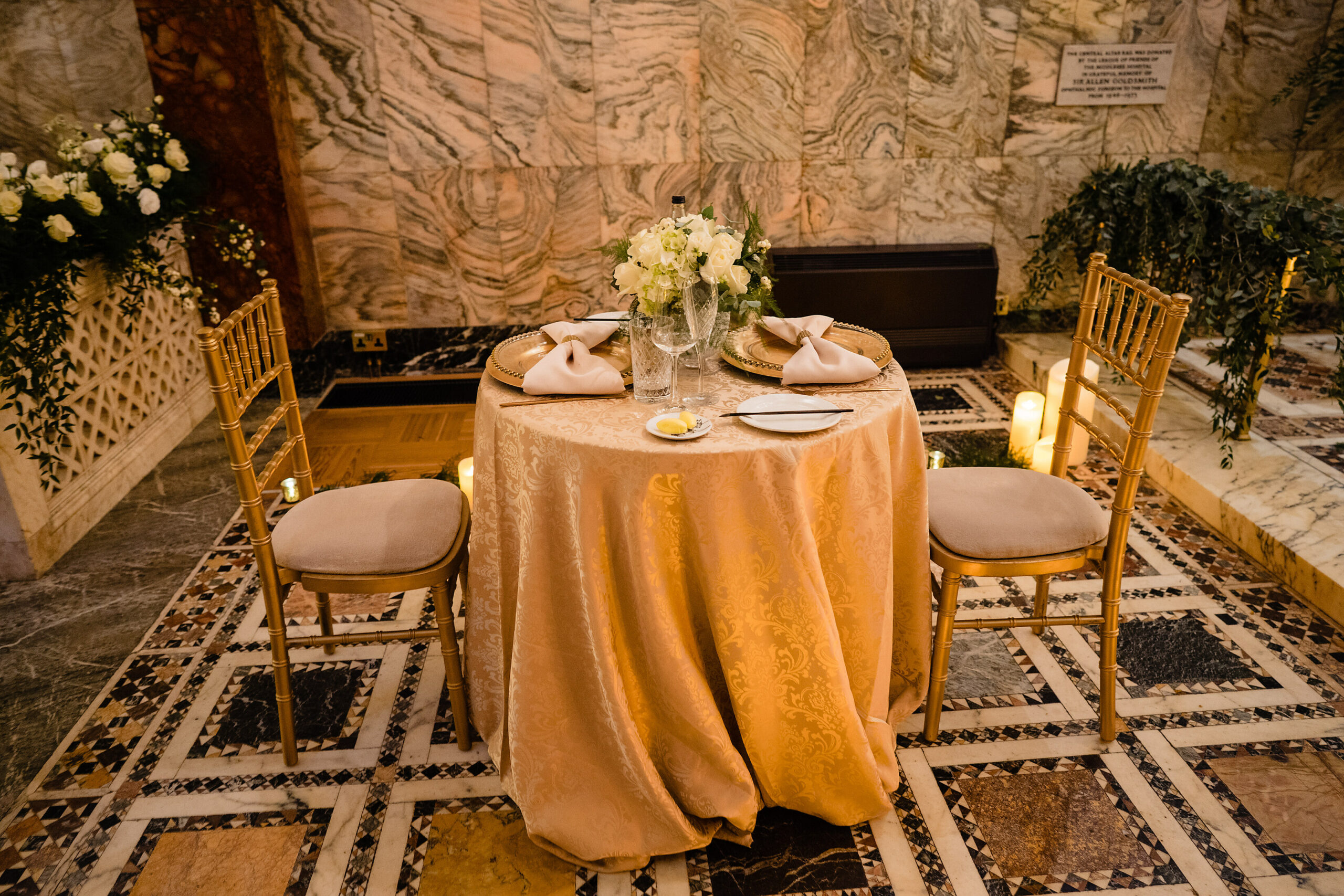 We can decorate Fitzrovia Chapel any theme you want, maybe it's red rose petals and candles or fairy lights and greenery, or even a flower arch for you to propose under! We will then set up a beautiful laid table in the centre of The Chapel, for you to enjoy your meal at.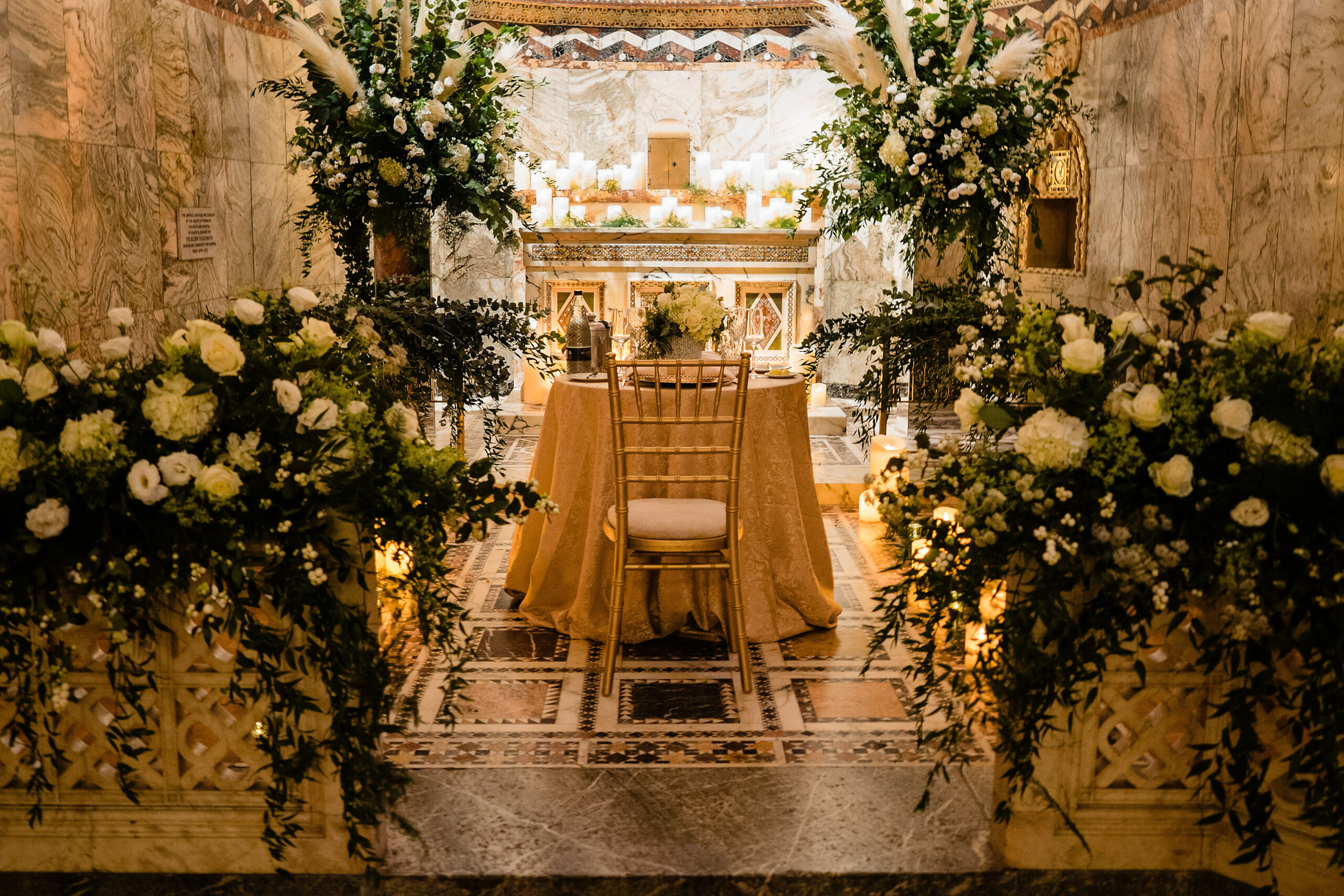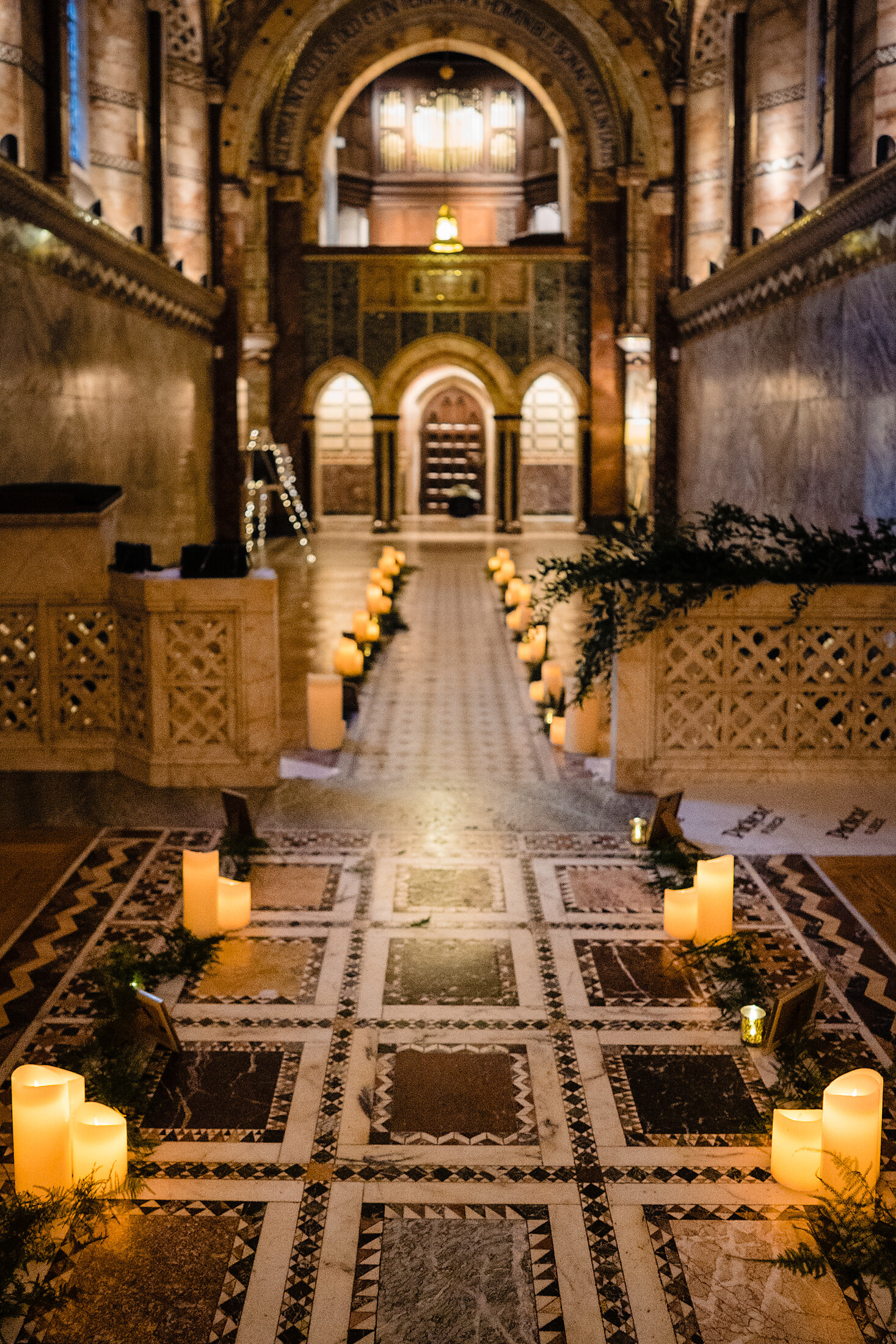 For this proposal, we had our wonderful florist Laura and her team set up this beautiful arrangement at the alter, using all kinds of different white flowers and greenery. The flowers perfectly complimented the simple yet elegant set up at the chapel, using hundreds of candles and fairy lights.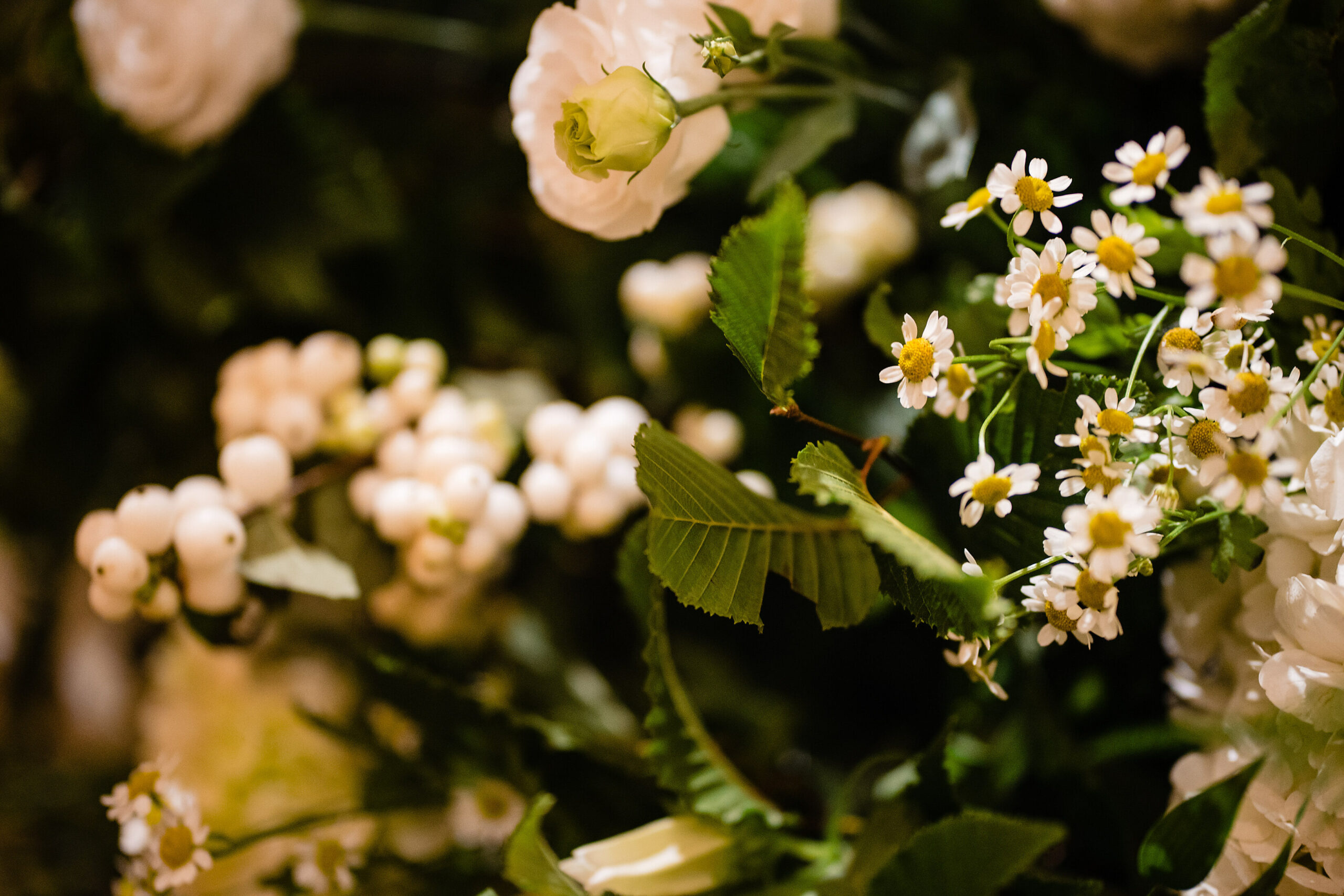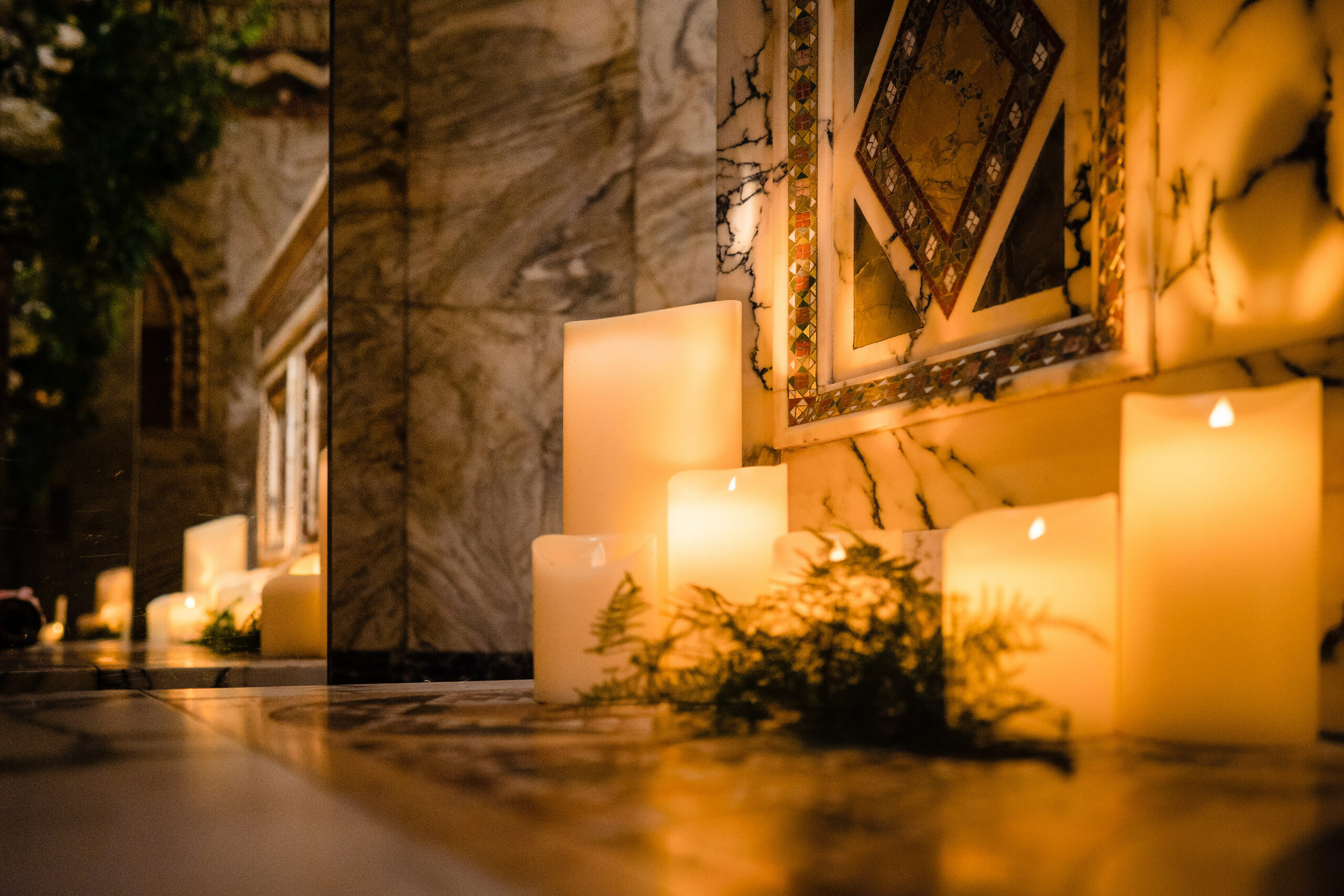 We had an area at the front of the chapel set up full of pictures of the couple for them to look at! It was so sweet.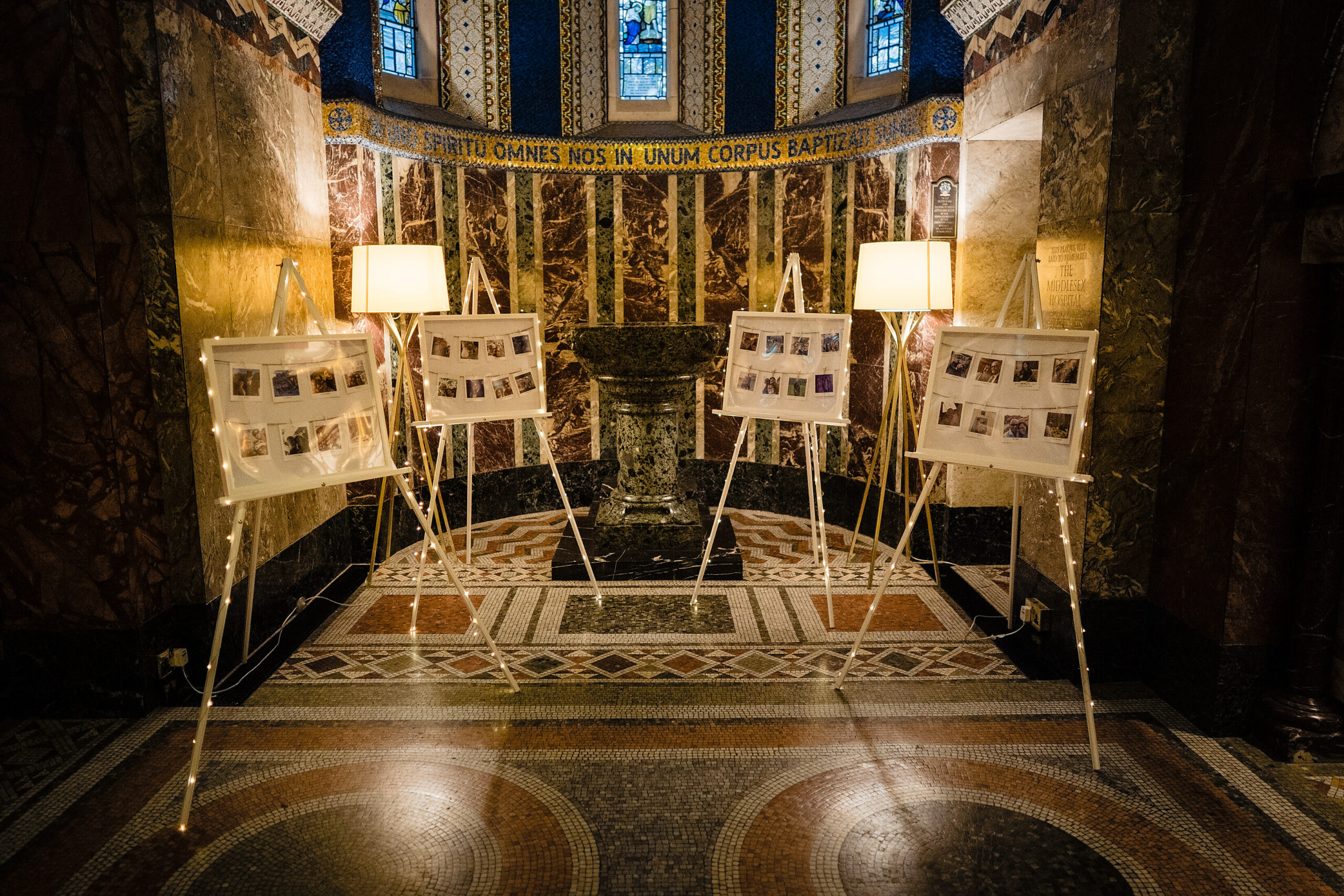 This couple also had a violinist serenade them during the proposal, playing all of their favourite songs.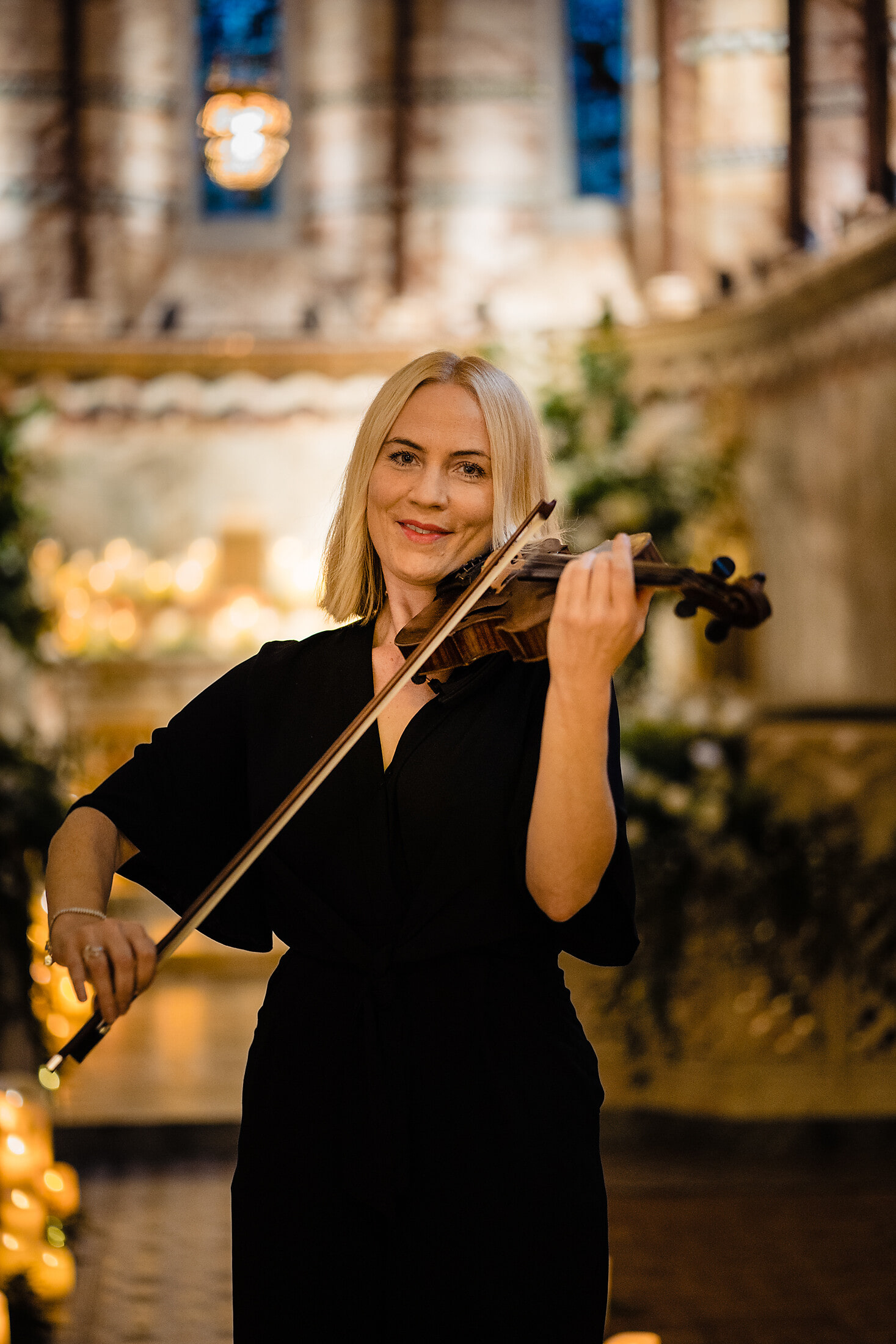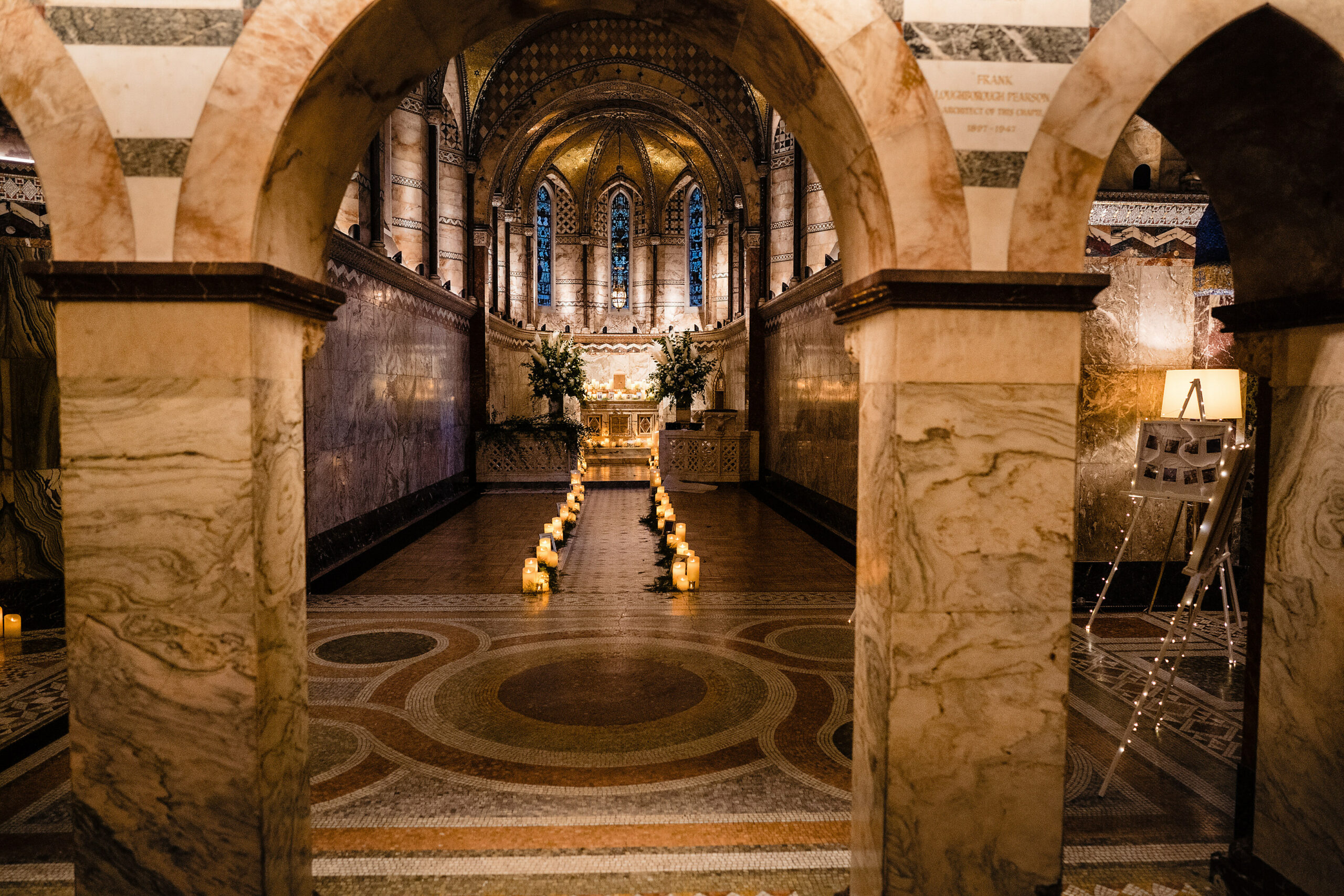 If you'd be interested in a proposal like this then please do get in touch, we would love to create a magical set up for you.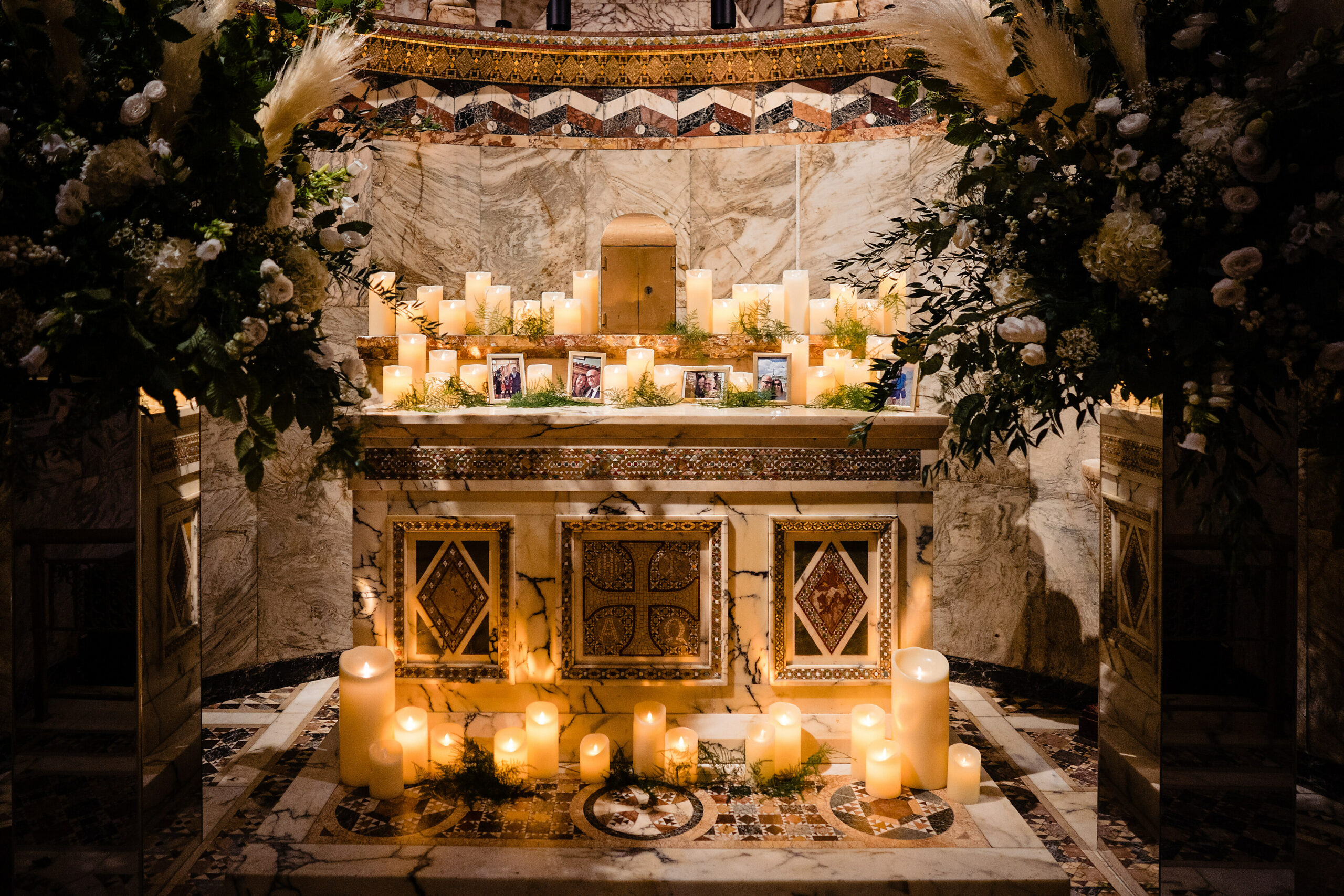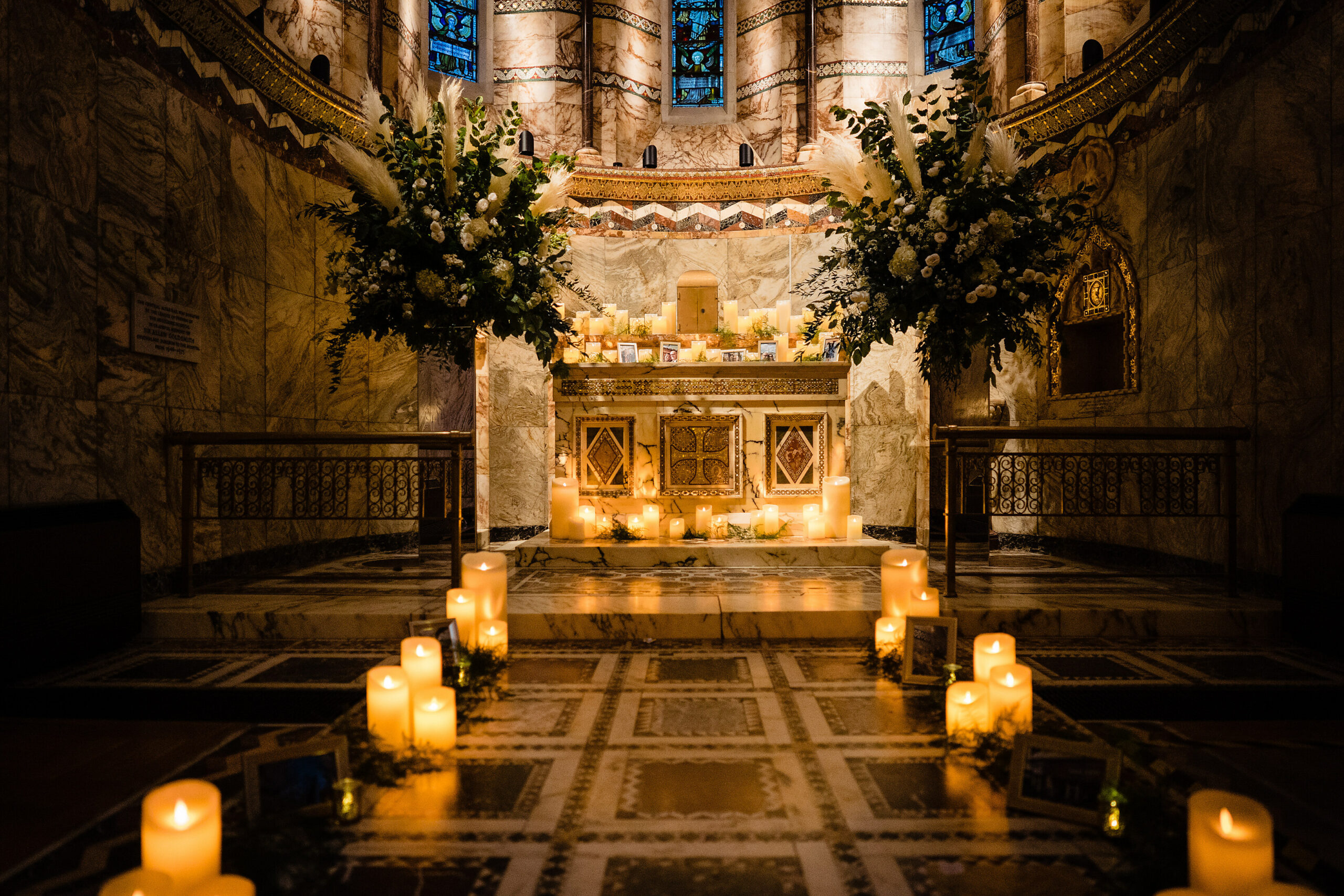 Proposal planner: Amanda Brown
Photographer: Gemma Chase
Florist: Kuy and Co
Violinist: Collette Hazen