Proposal in Fitzrovia red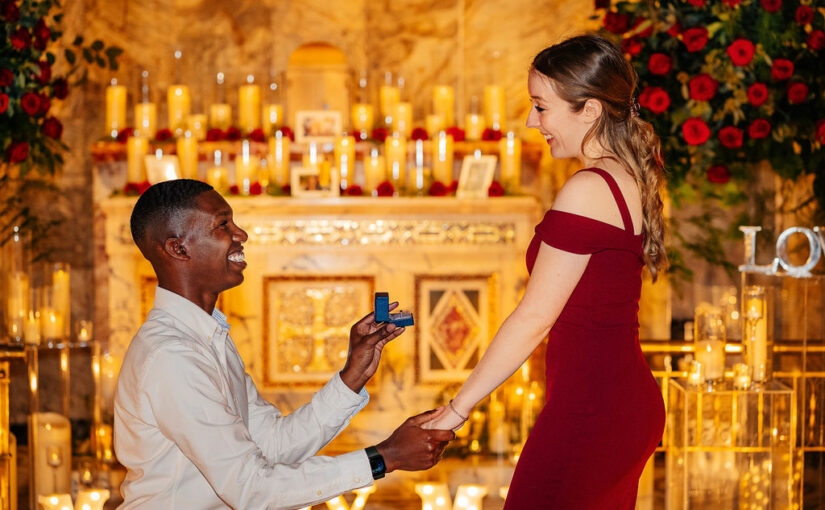 When asked what the most romantic colour is, what springs to mind? I'd say definitely a red or a pink colour, which is lucky because our favourite venue, the Fitzrovia Chapel, looks so good in red!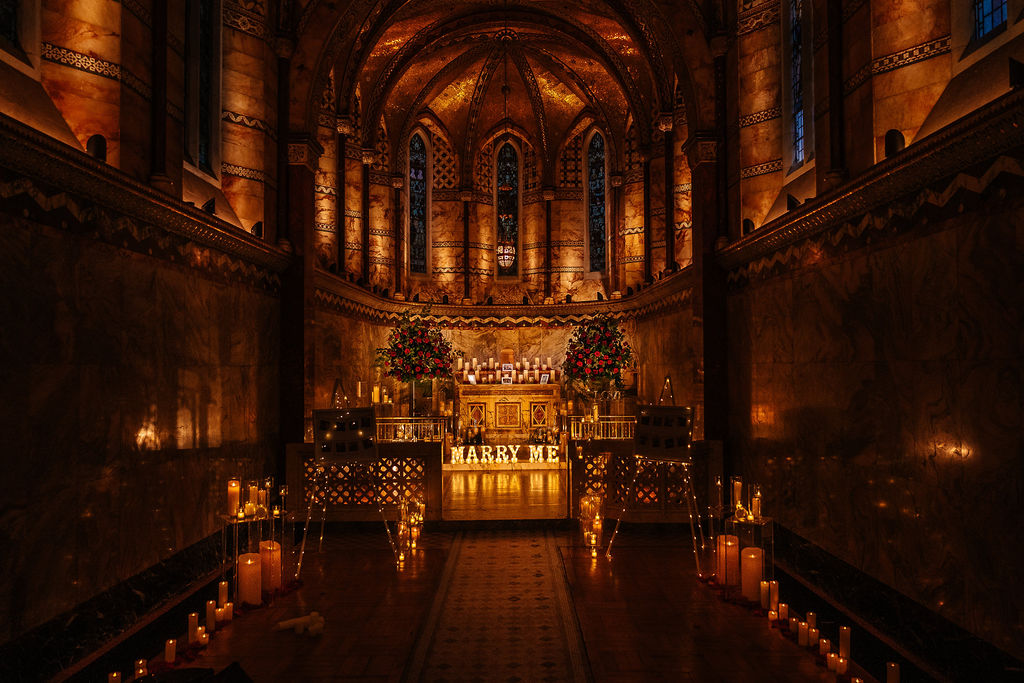 We have done many set ups at The Fitzrovia Chapel but this has to be one of my favourite! The red of the roses and the gold mosaic ceiling of the venue work SO well together, and create the perfect proposal setup.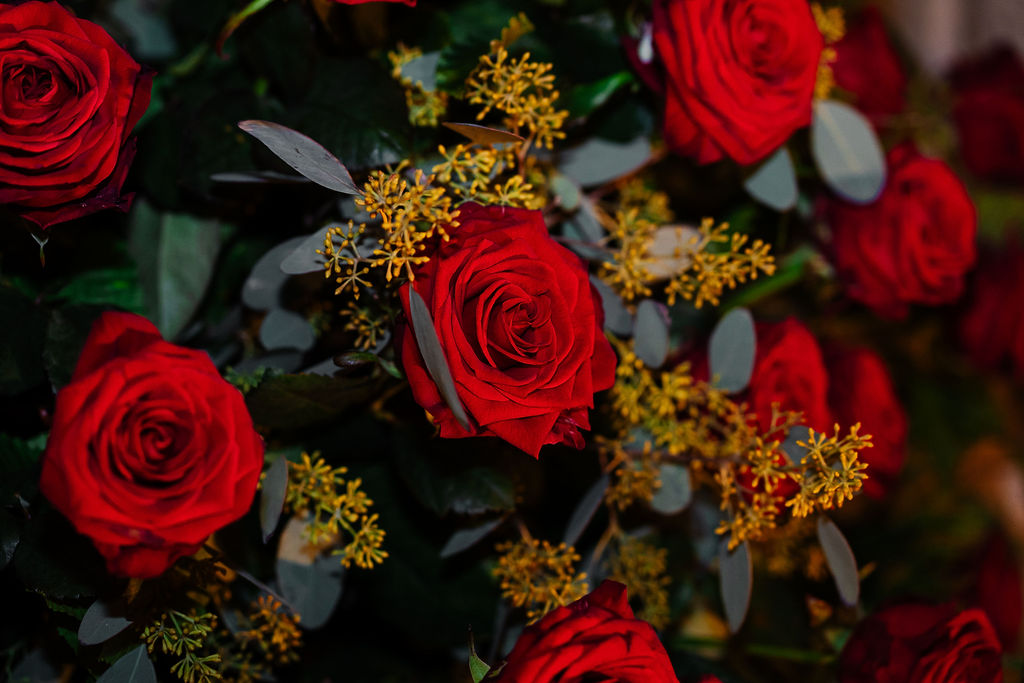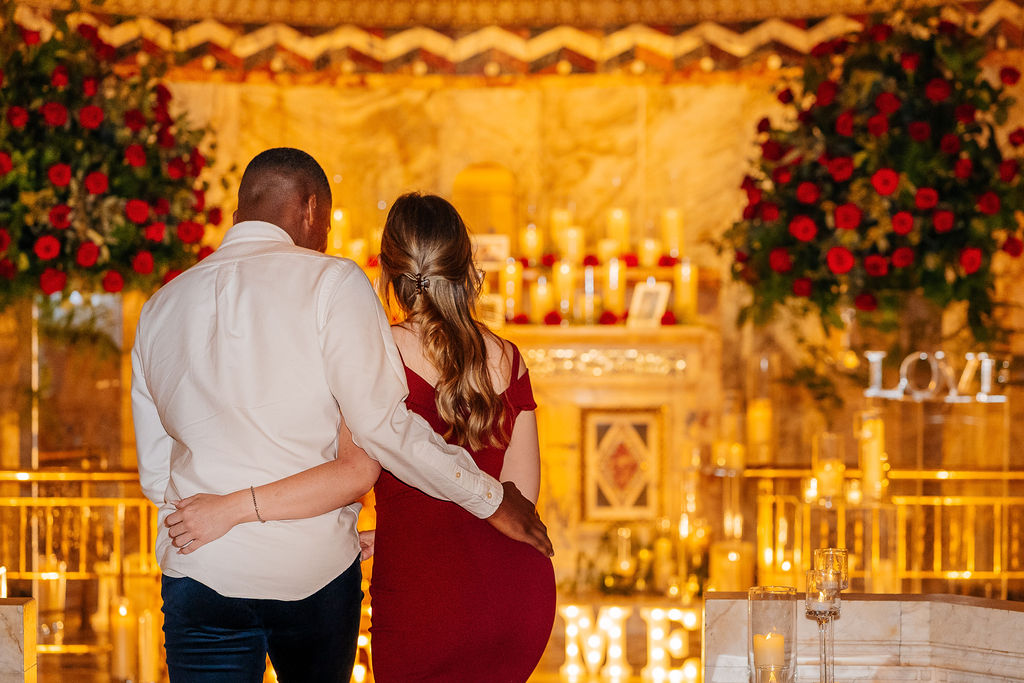 Surrounded by hundreds of fresh red roses, hundreds of candles, thousands of rose petals and some beautiful framed photos of the couple, Josh and Heather walked down the stunning aisle of the Fitzrovia Chapel for their picture perfect proposal.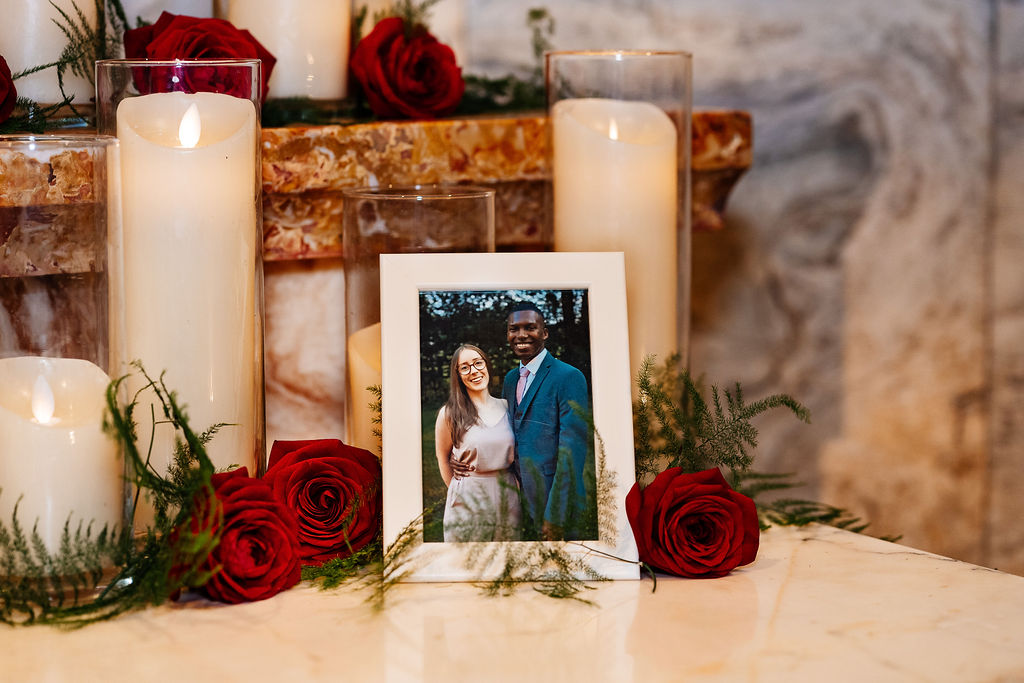 This proposal had been a really long time coming as Josh and Heather have been together since they were at school! They even had photos of the pair of them in their old school uniform. How sweet!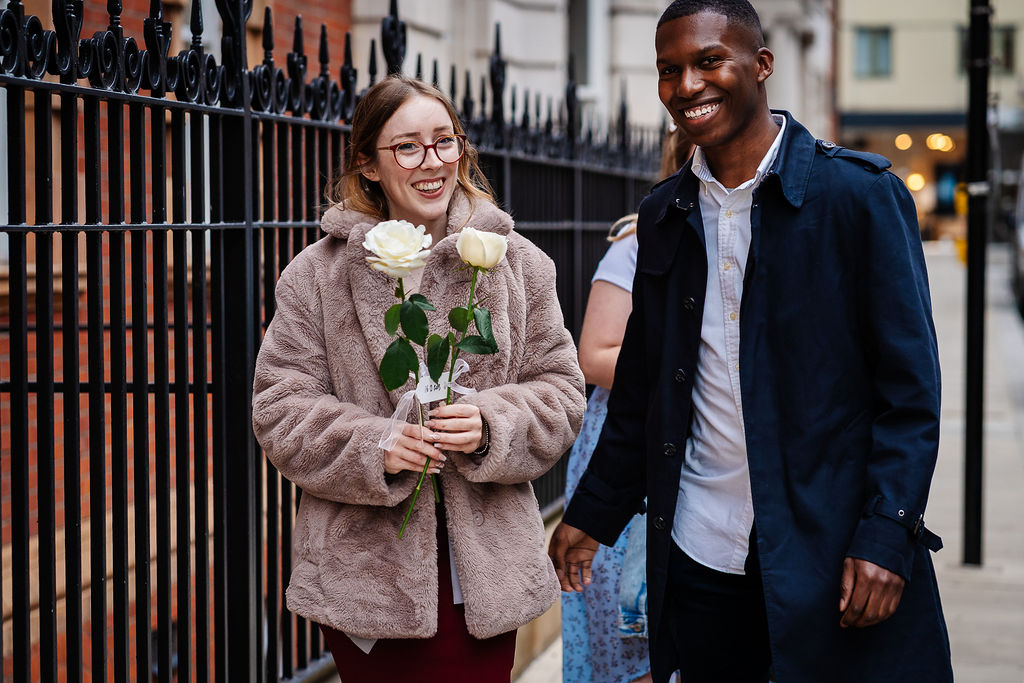 After the proposal, our photographer Gemma guided them through a beautiful post proposal photoshoot to make sure they have stunning photos to remember this by forever.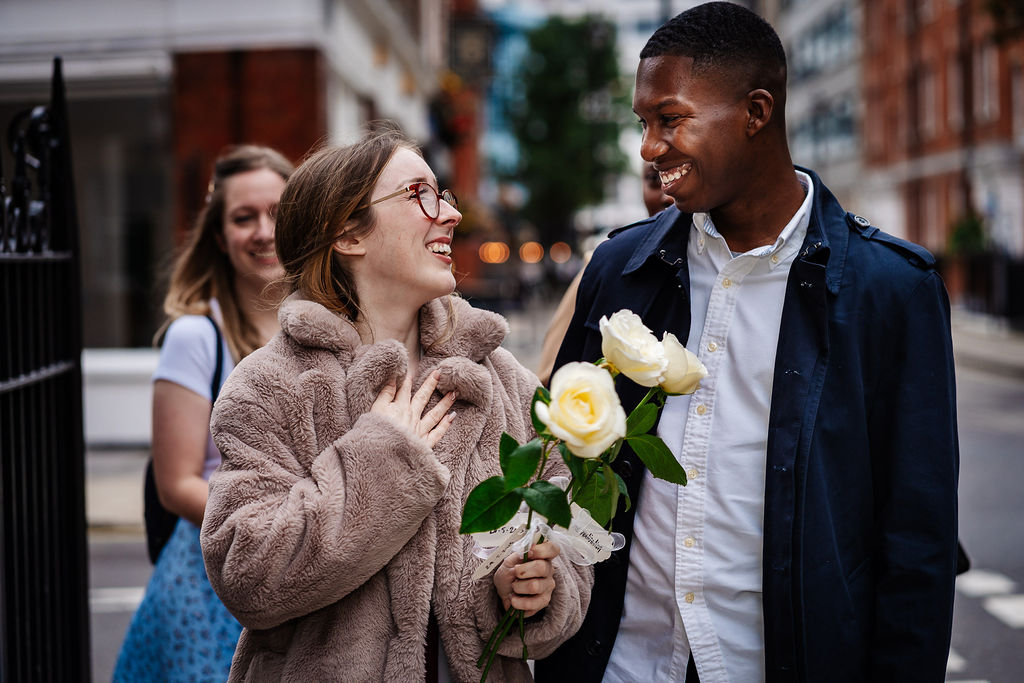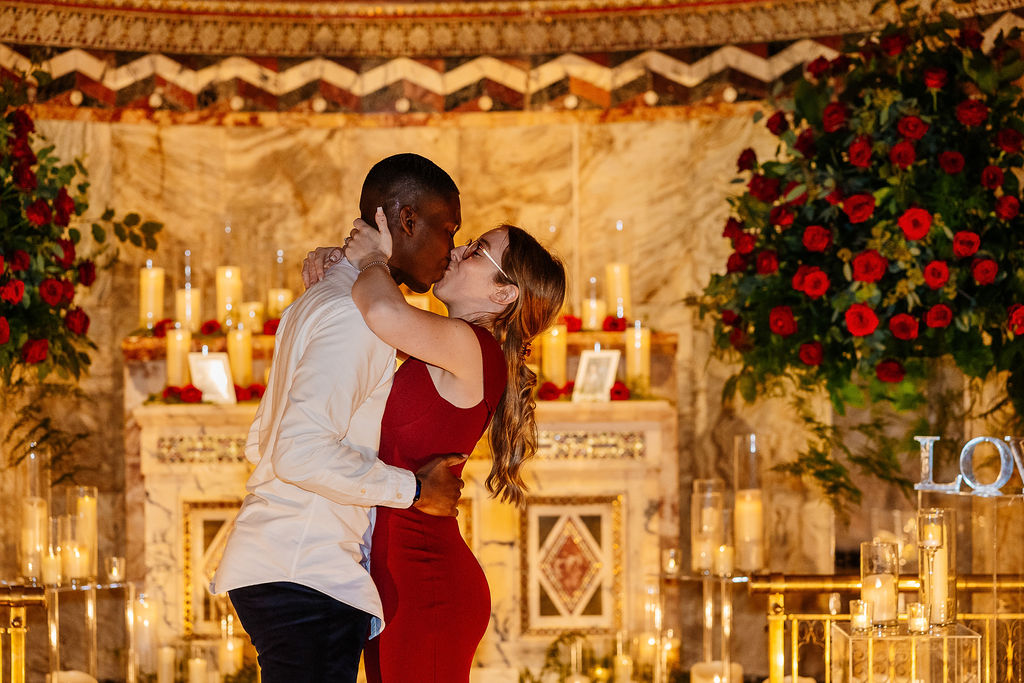 Proposal planner: Amanda Brown
Location: Fitzrovia Chapel
Photographer: Gemma Chase