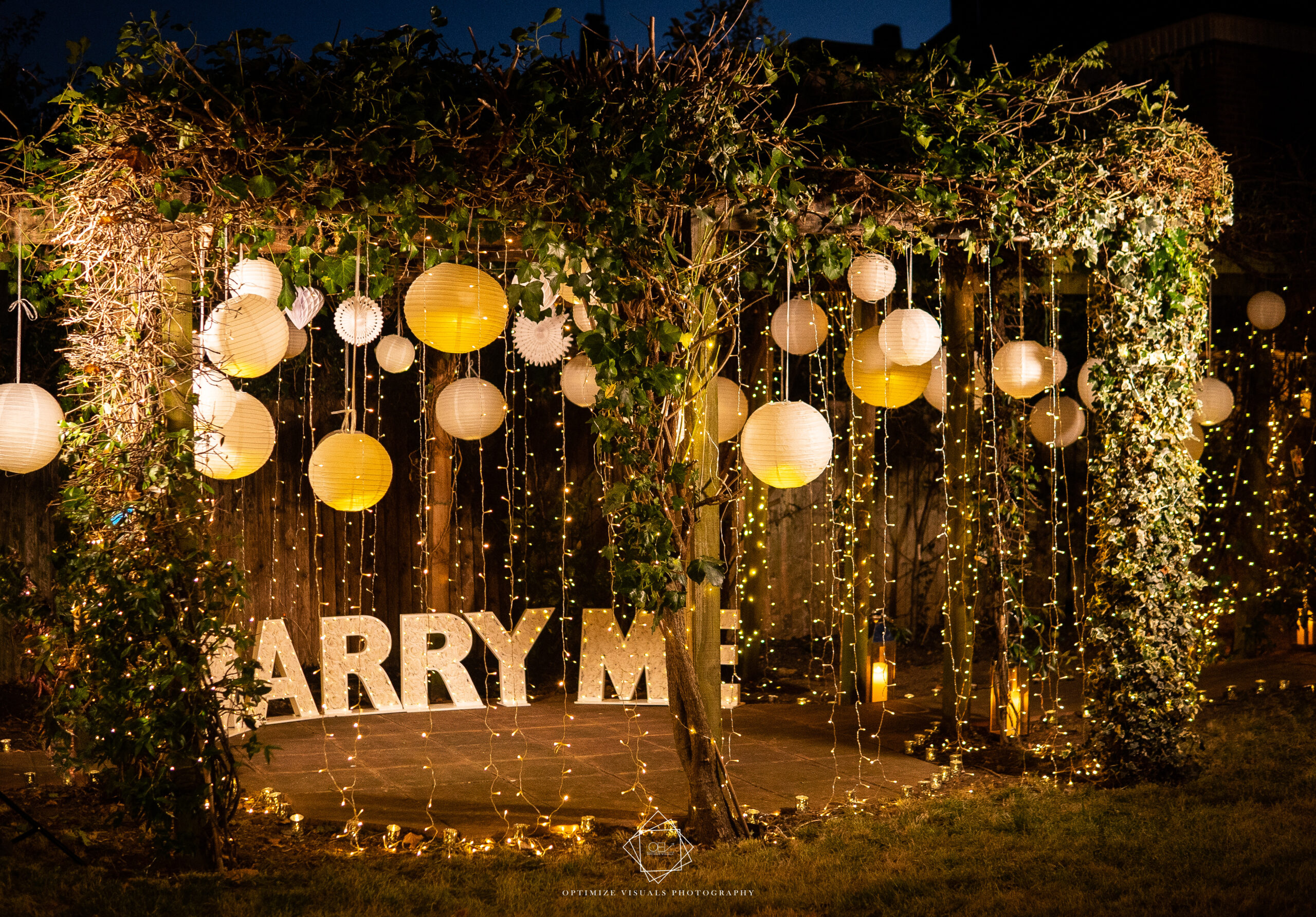 Surrounded by your friends and family, in your very own garden on a warm summers evening sounds like a pretty good proposal idea to me. Well, this proposal completely encapsulates this type of proposal.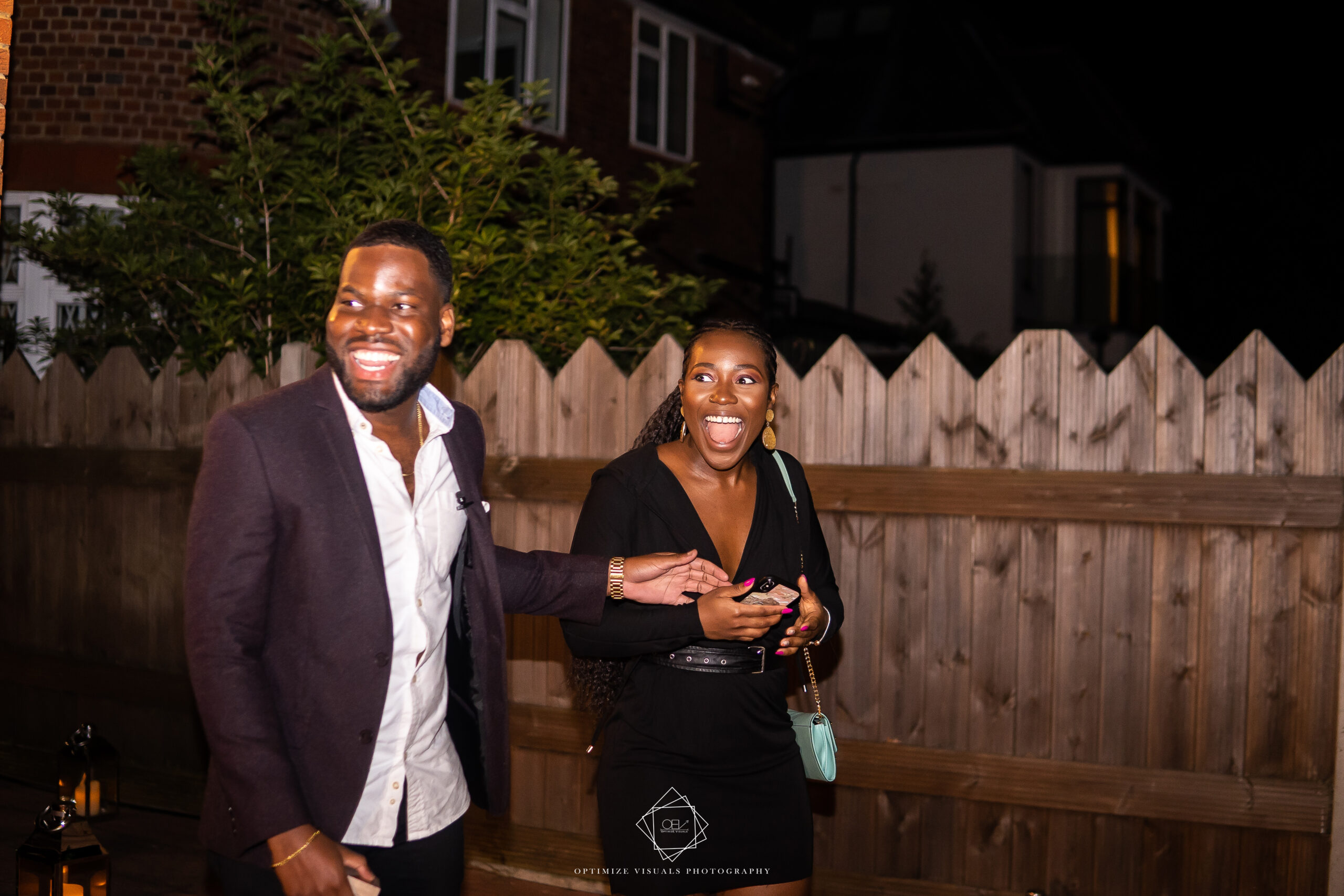 Flo came to us wanting to use his own garden for the proposal, as it's homely and comfortable (and very big and beautiful!). using his own garden also meant he could have all their friends and family there with them, celebrating the special occasion all together.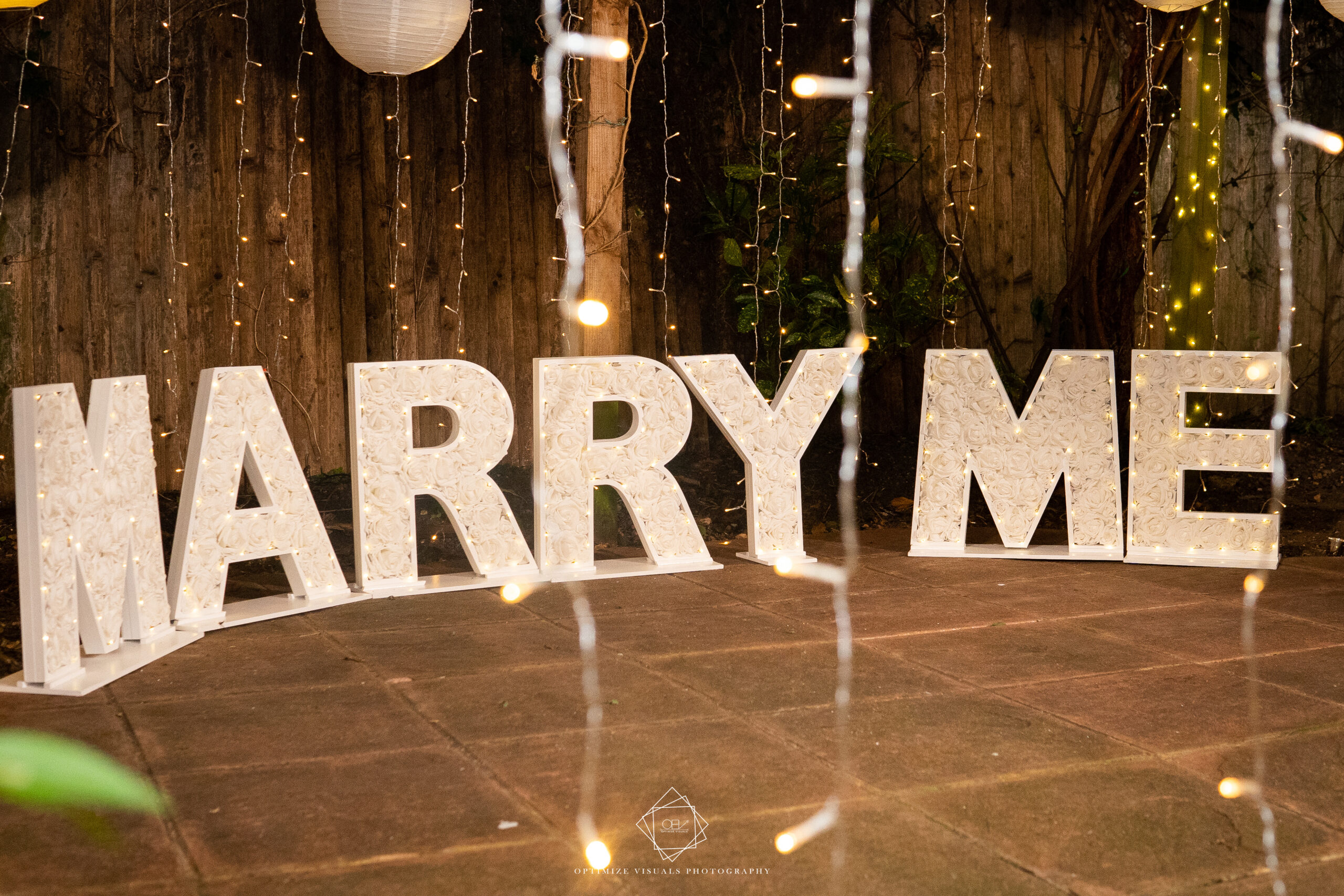 We used his garden to create a magical twinkly wonderland, with fairy lights and sky lanterns hanging from the trees and candles leading the couple to the proposal area. We also used our twinkling Marry Me sign which looked so stunning in the dark.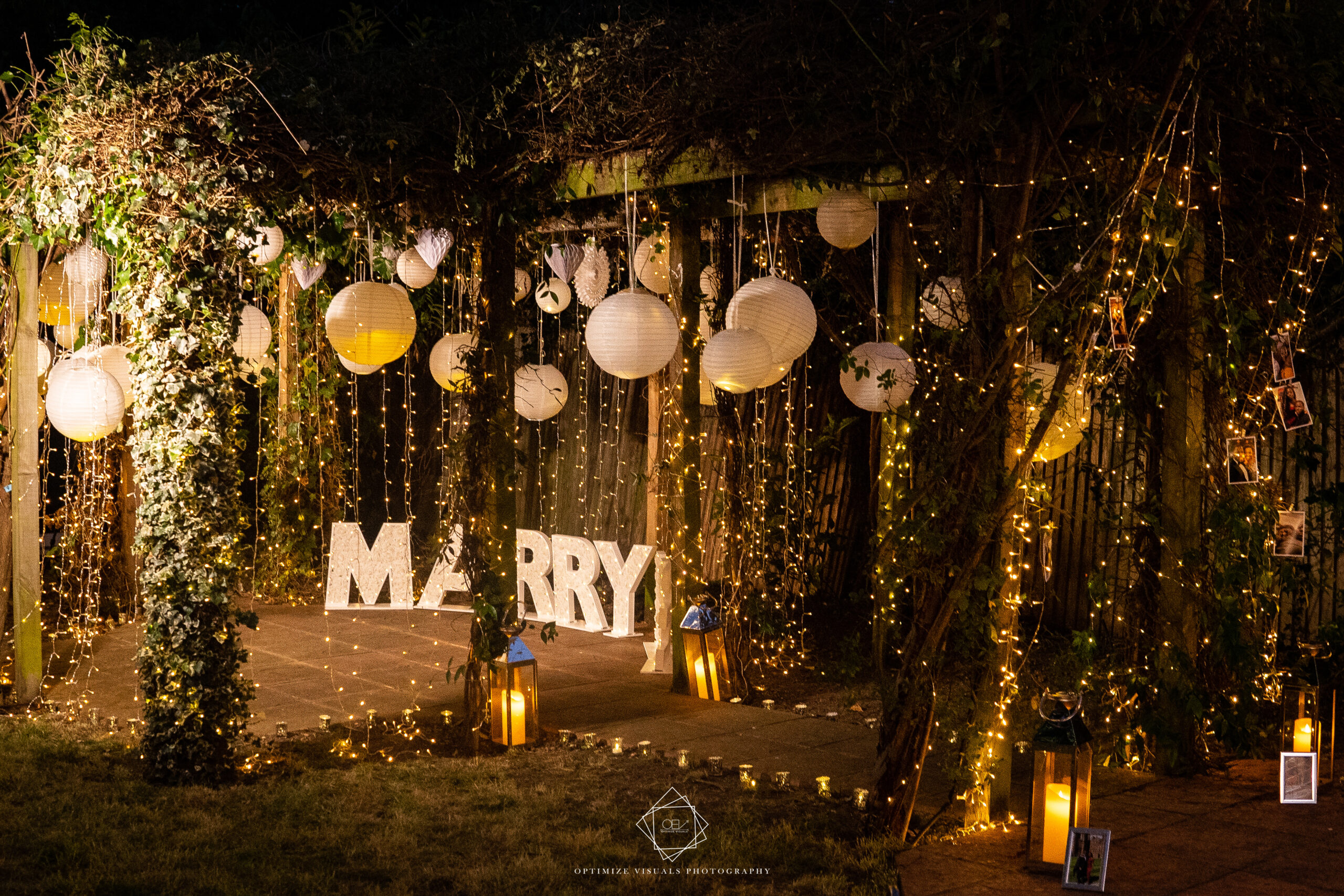 As the couple walked round the corner into the garden, Lade was so surprised to see all her loved ones waiting for her! She was over the moon and it was so sweet to watch.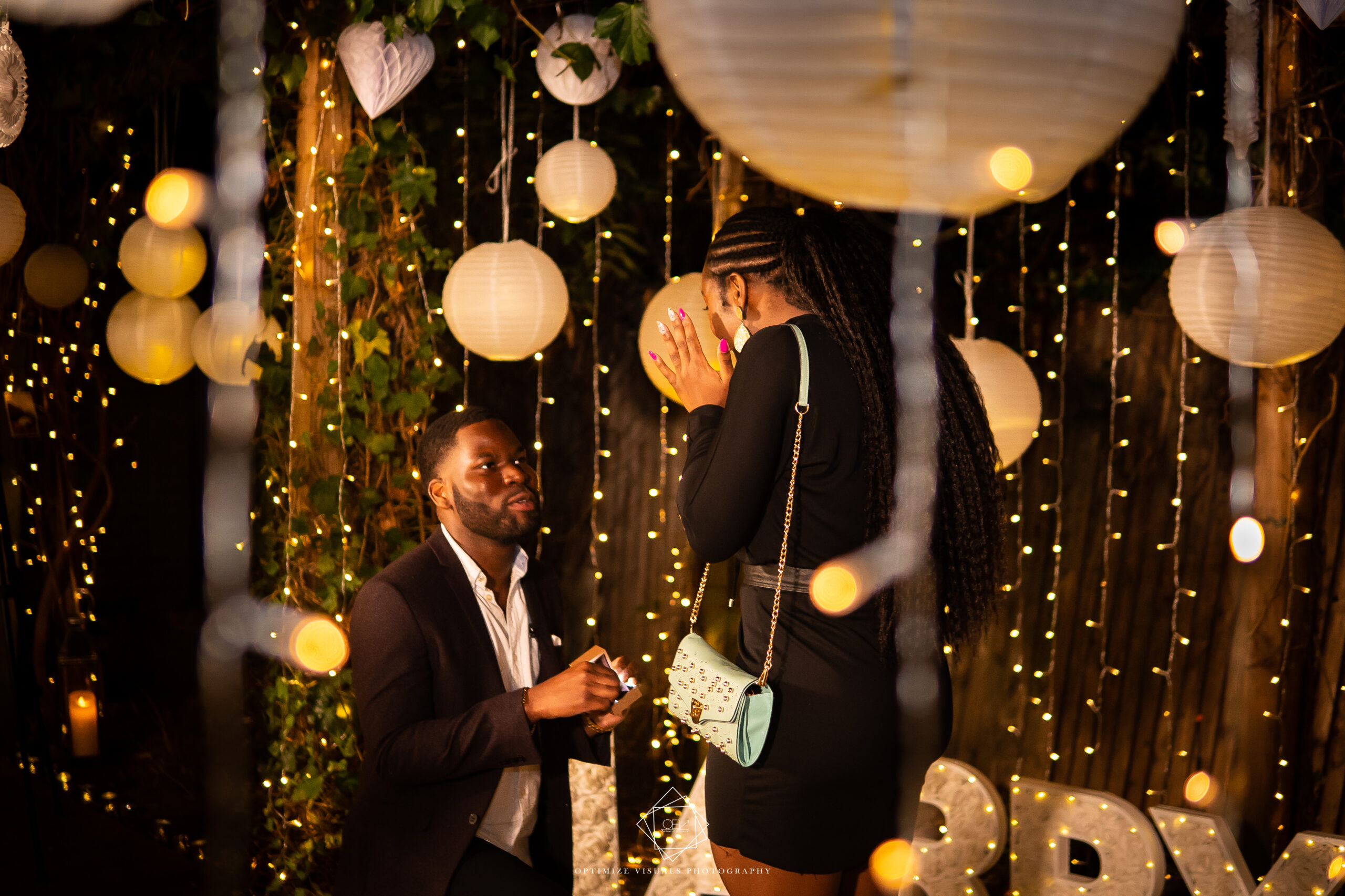 An outdoor proposal is perfect for spring and summer, when the weather is warmer and the skies are always blue! It's the perfect time for romantic picnics in the park or sipping on cocktails in the garden.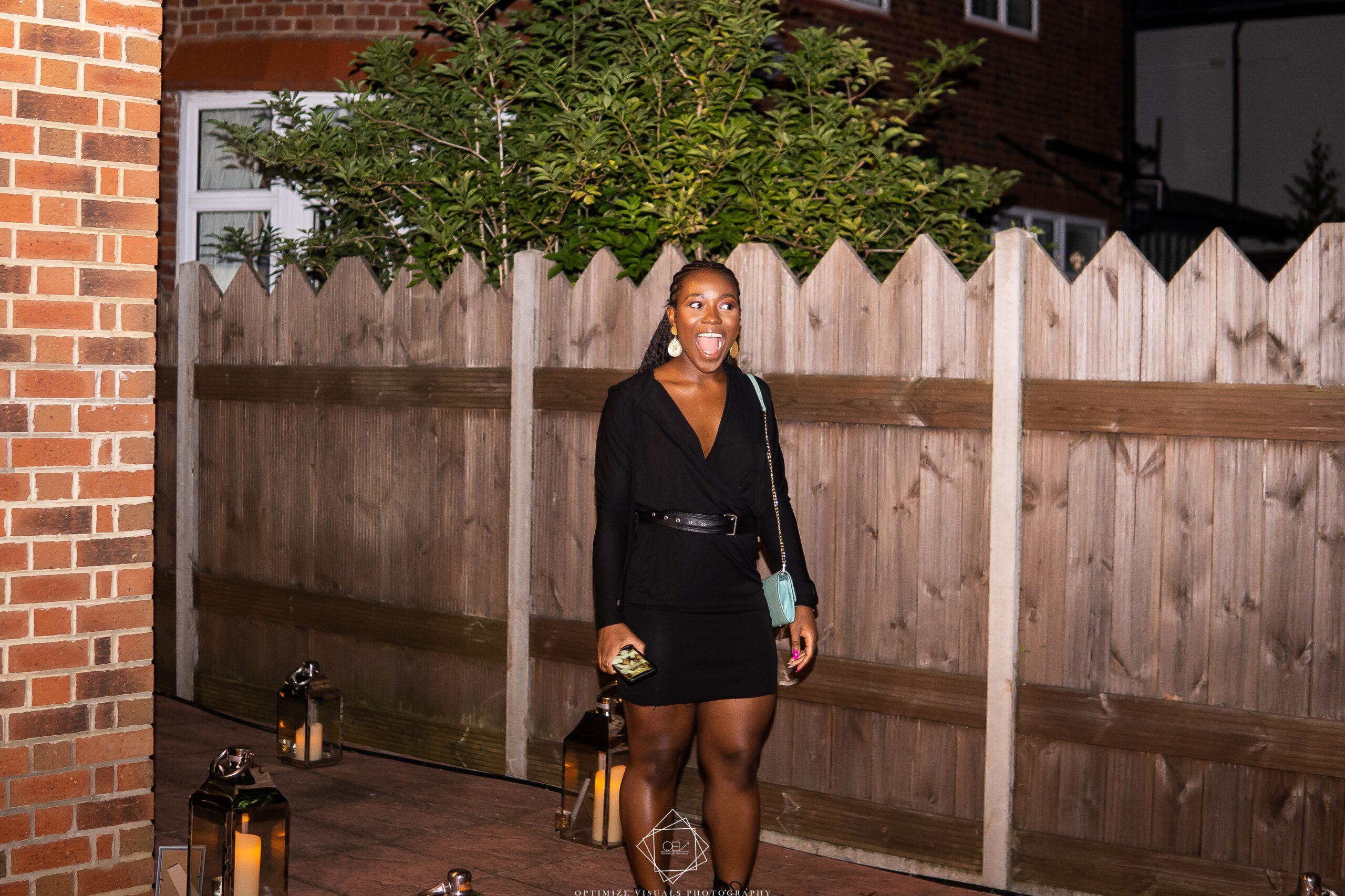 Proposal planner: Amanda Brown
Photography: Optimize visuals