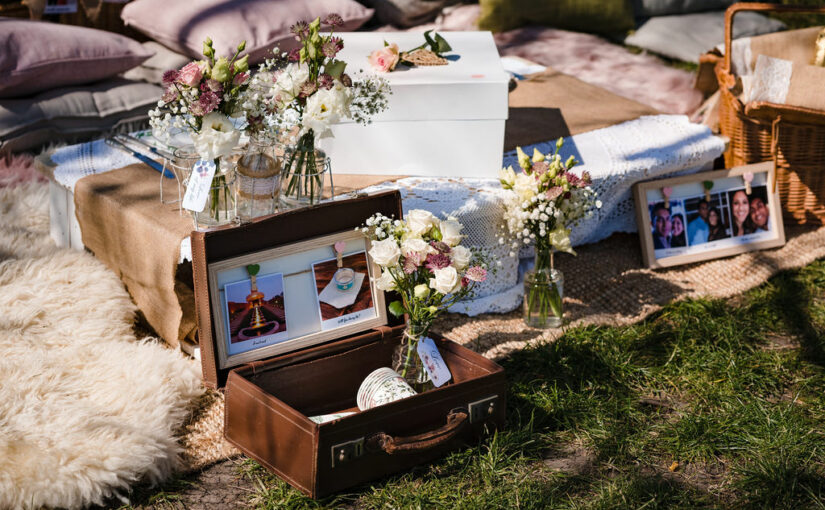 Around the time of March and April each year, we all start to daydream about sunnier warmer days. With romantic picnics in the park and beautiful flowers in the grass – it really is the best time of year! This romantic picnic proposal is perfect for that time of year!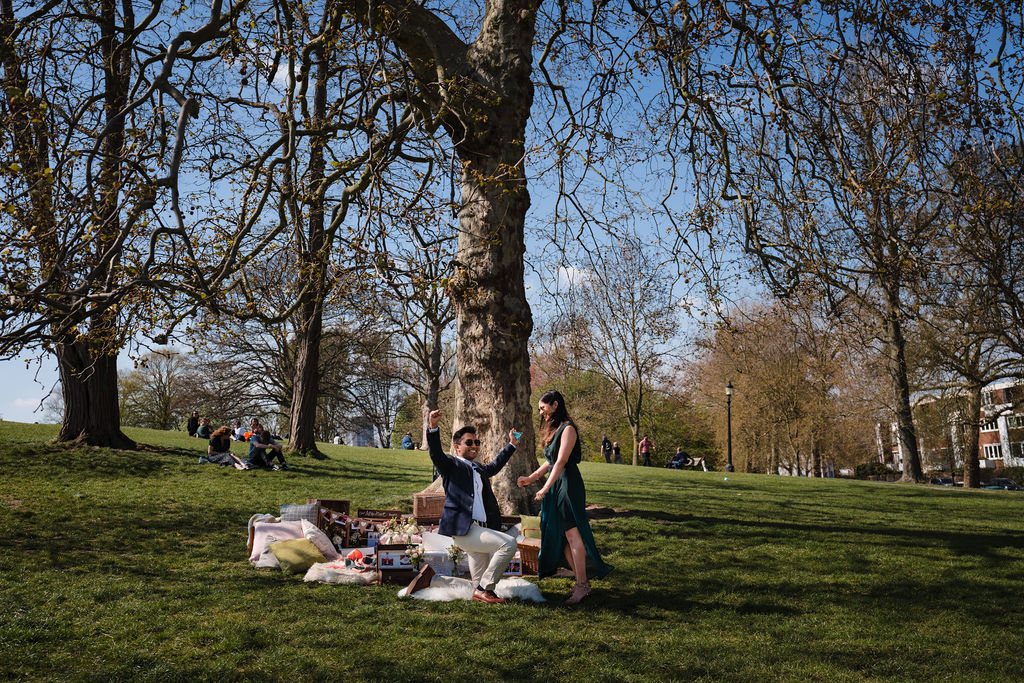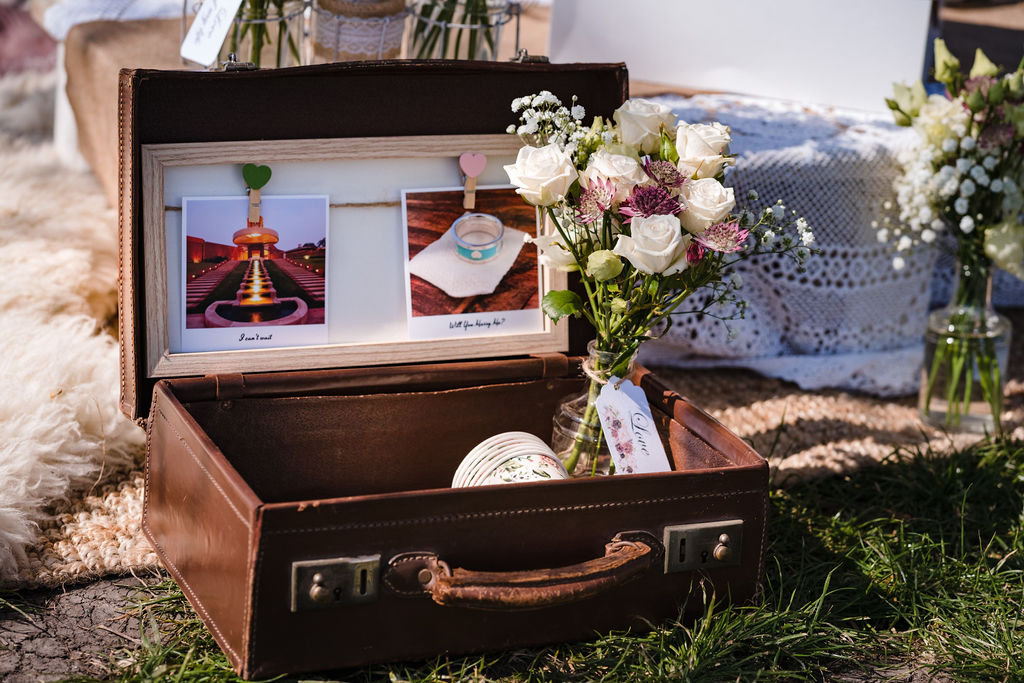 On a beautifully sunny day in 2020 we organised this stunning outdoor (covid safe!) proposal for the wonderful Kishan and Reetika on Primrose Hill. Already, the incredible views from Primrose Hill make for an amazing proposal location!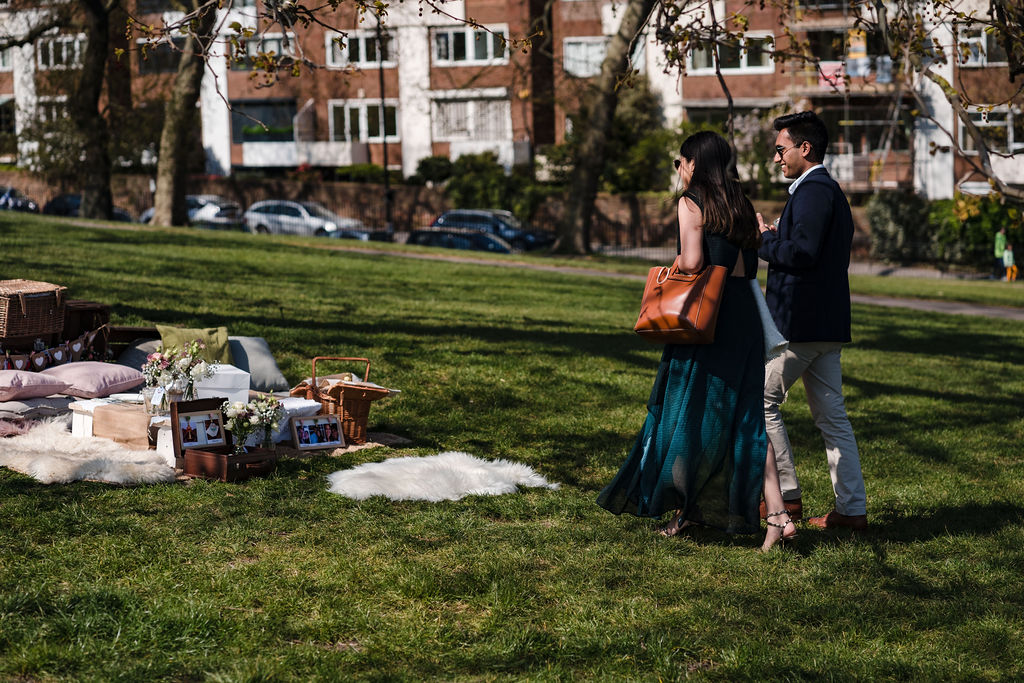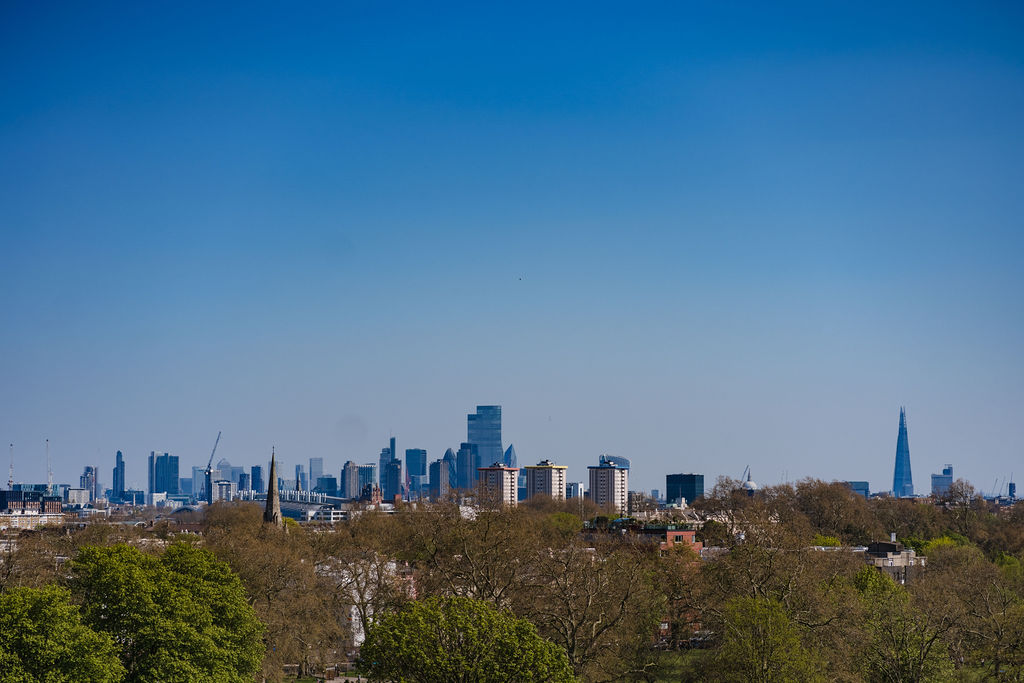 The couple had a lovely stroll through the park whilst Krishan discreetly directed them to the proposal location. Once they arrived, they found a 'Reserved' sign with their names on it, and he proposed! How sweet is that?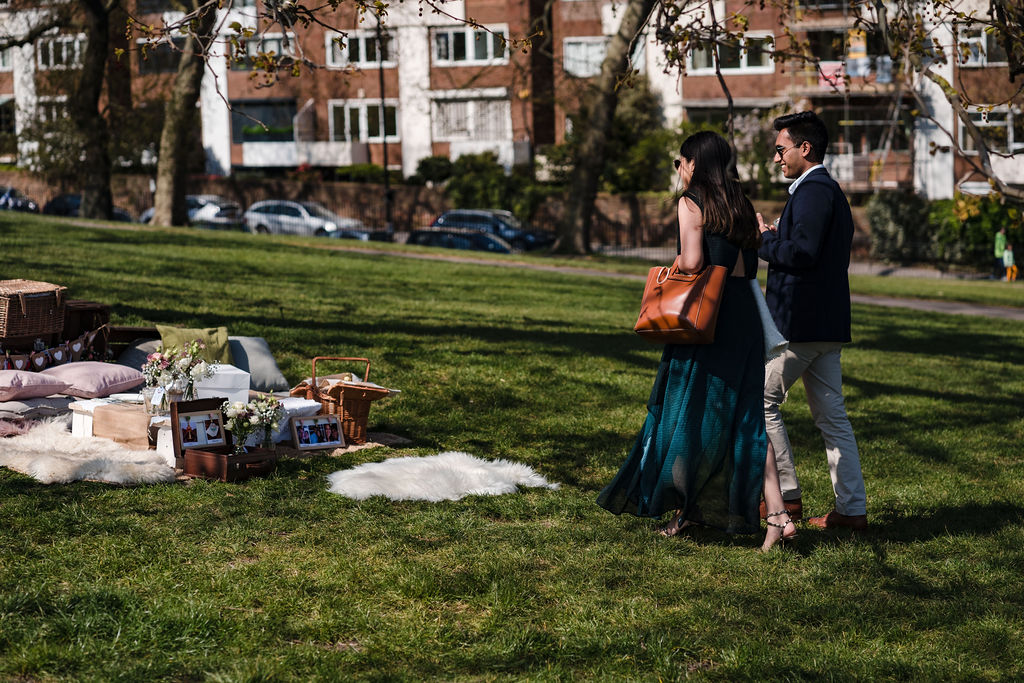 We used sheepskin blankets, a beautiful wicker picnic basket, lots and lots of rugs and some framed pictures of the couple to create this proposal setup. They also had a vegan box of goodies and a bottle of bubbly to celebrate with!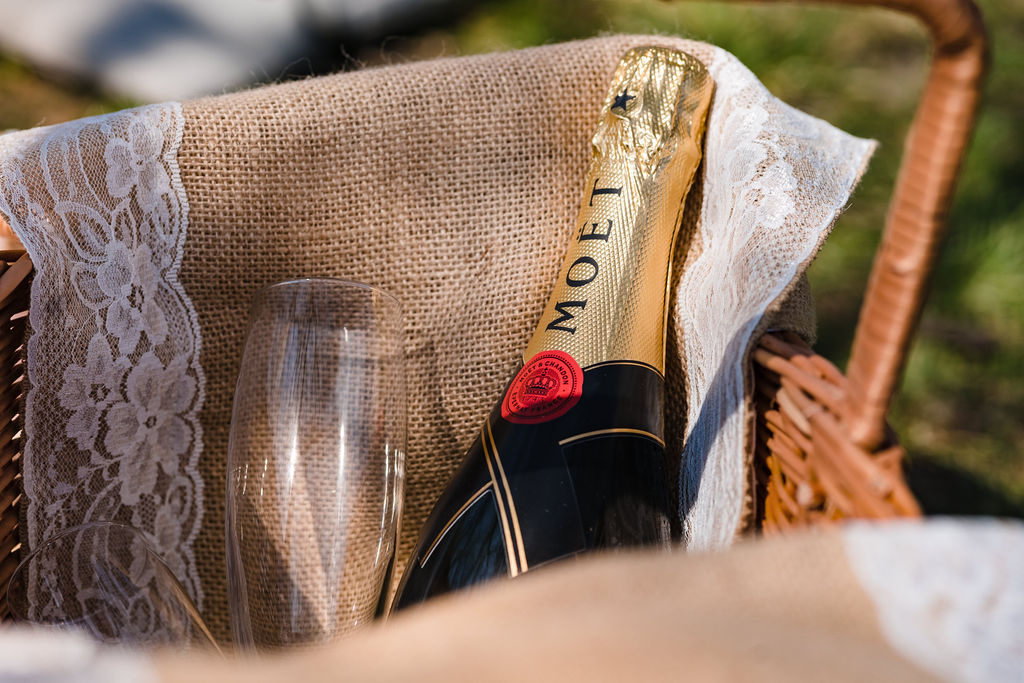 This proposal was so much fun to setup, and we were so lucky that the day was so beautiful. Of course Reetika said yes, how could she resist?!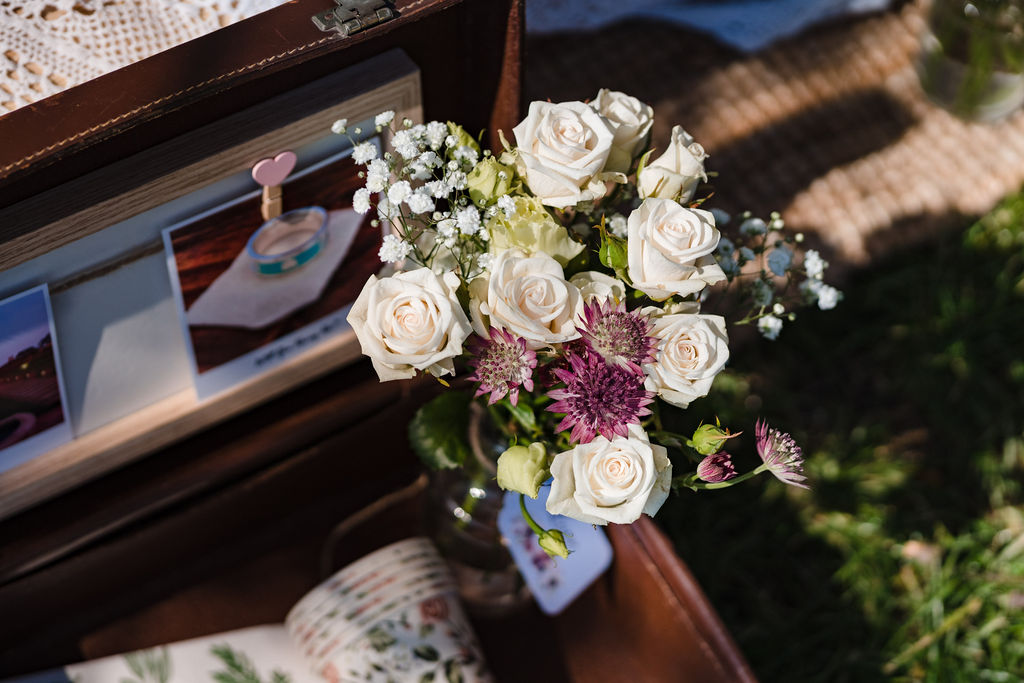 The couple then had their proposal photoshoot so that they could share the wonderful memory with all of their friends and family.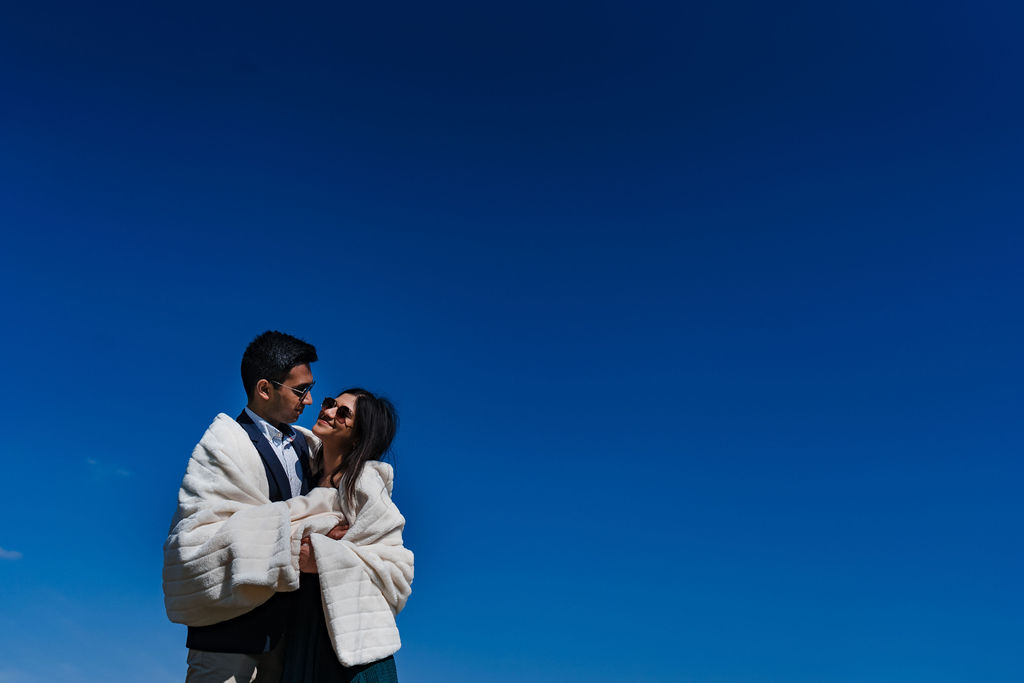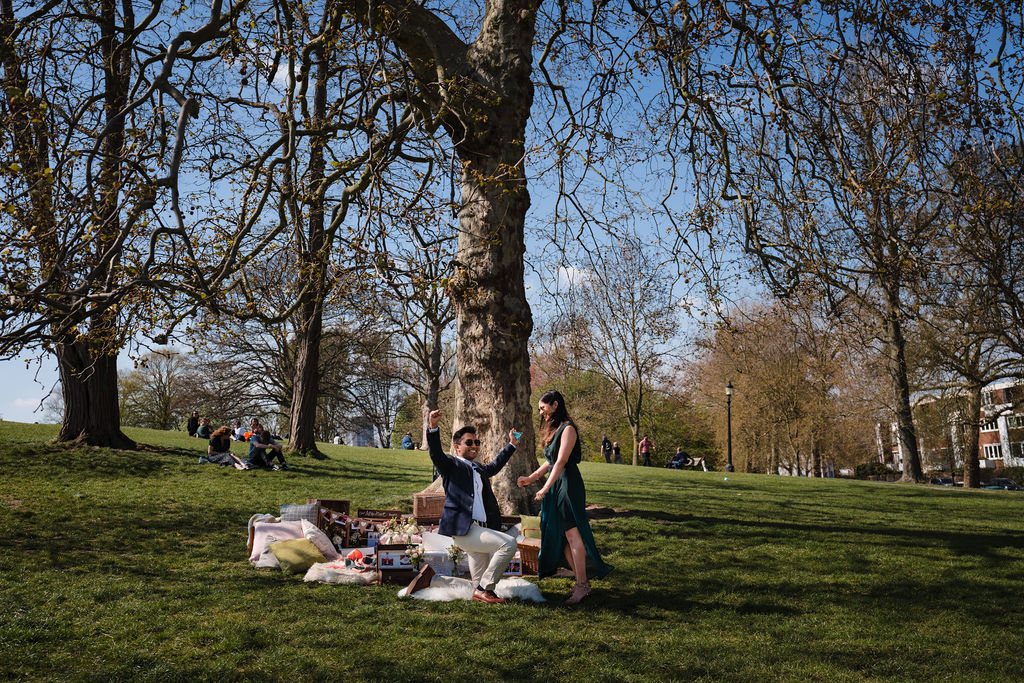 Proposal planner: Amanda Brown
Location: Primrose Hill
Photographer: Zibi