Sunset proposal at The Cheval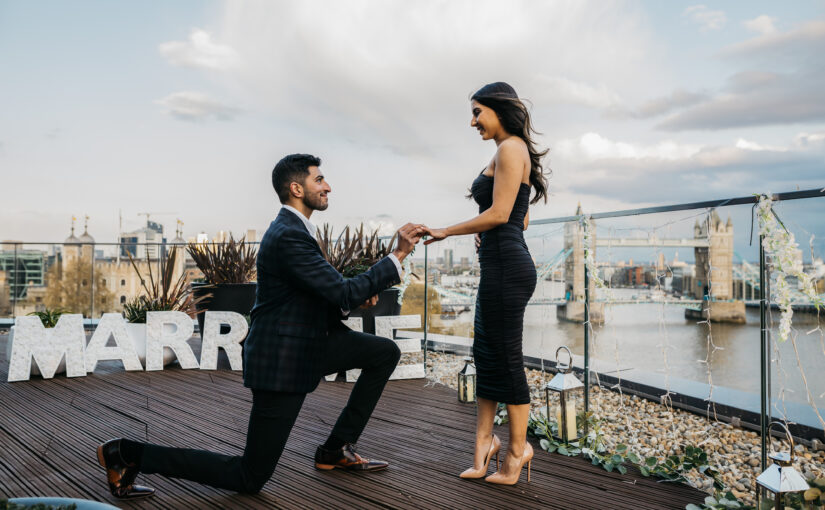 We absolutely LOVE The Cheval Penthouse. It's the perfect place for a romantic and intimate private proposal – especially at sunset!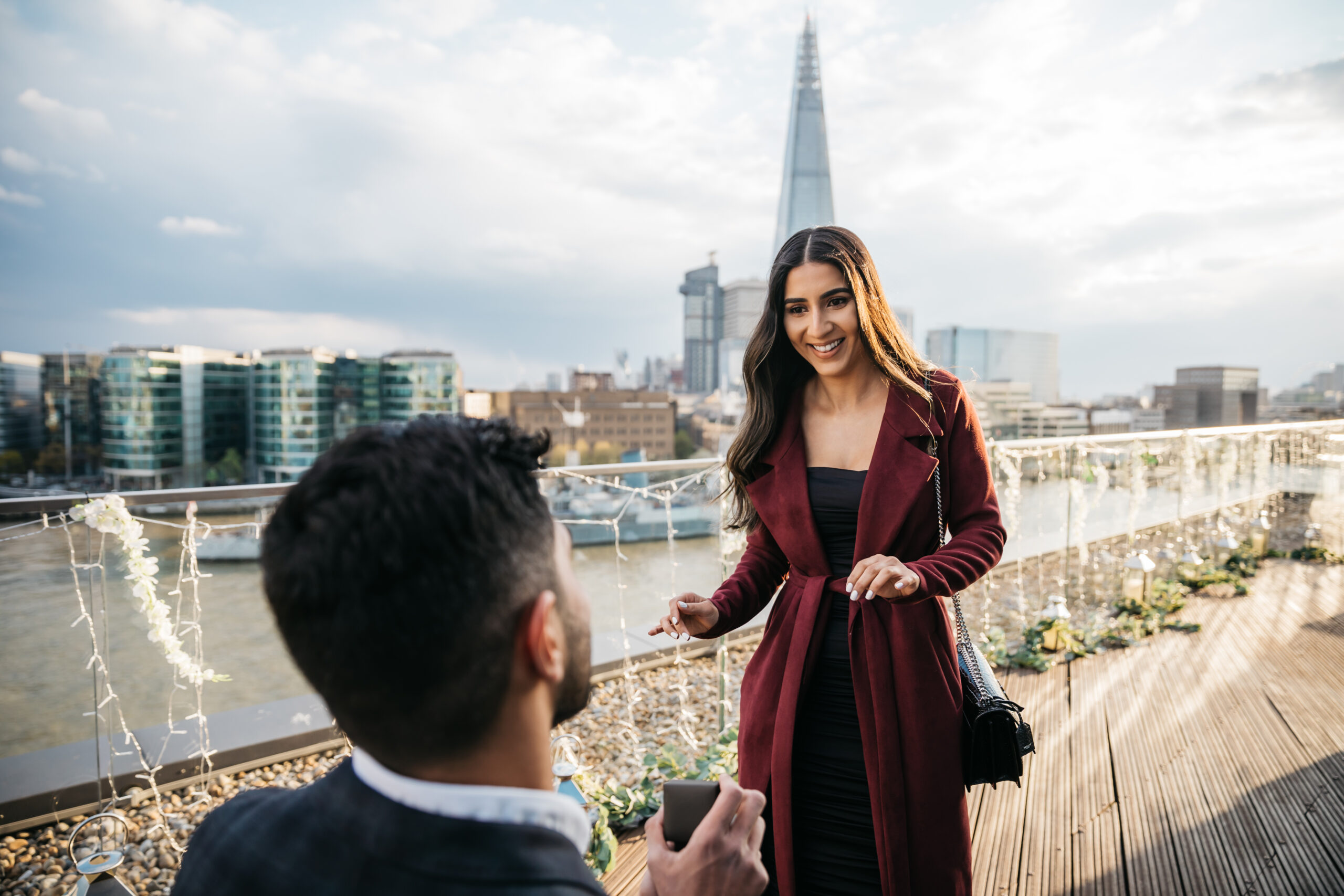 The first reason we love the Cheval for proposals is the view! The stunning panoramic view over the London skyline has sights of Tower Bridge to your left, the Shard ahead of you and the river flowing right beneath you. There isn't a more romantic view in London!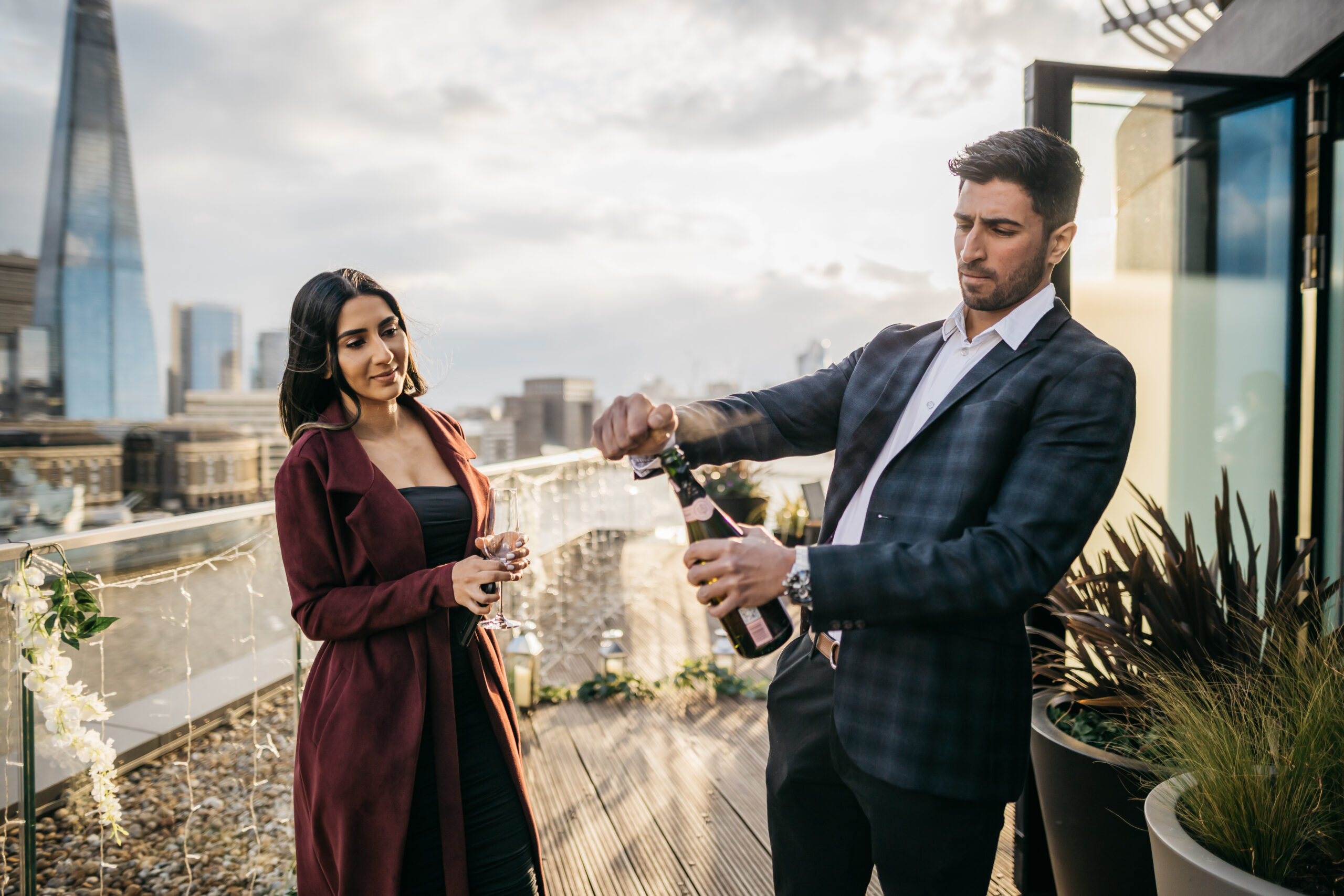 This particular proposal was staged at sunset, so that the couple could have the romantic golden hour light showering over them for their special moment – and it looks stunning in the photos!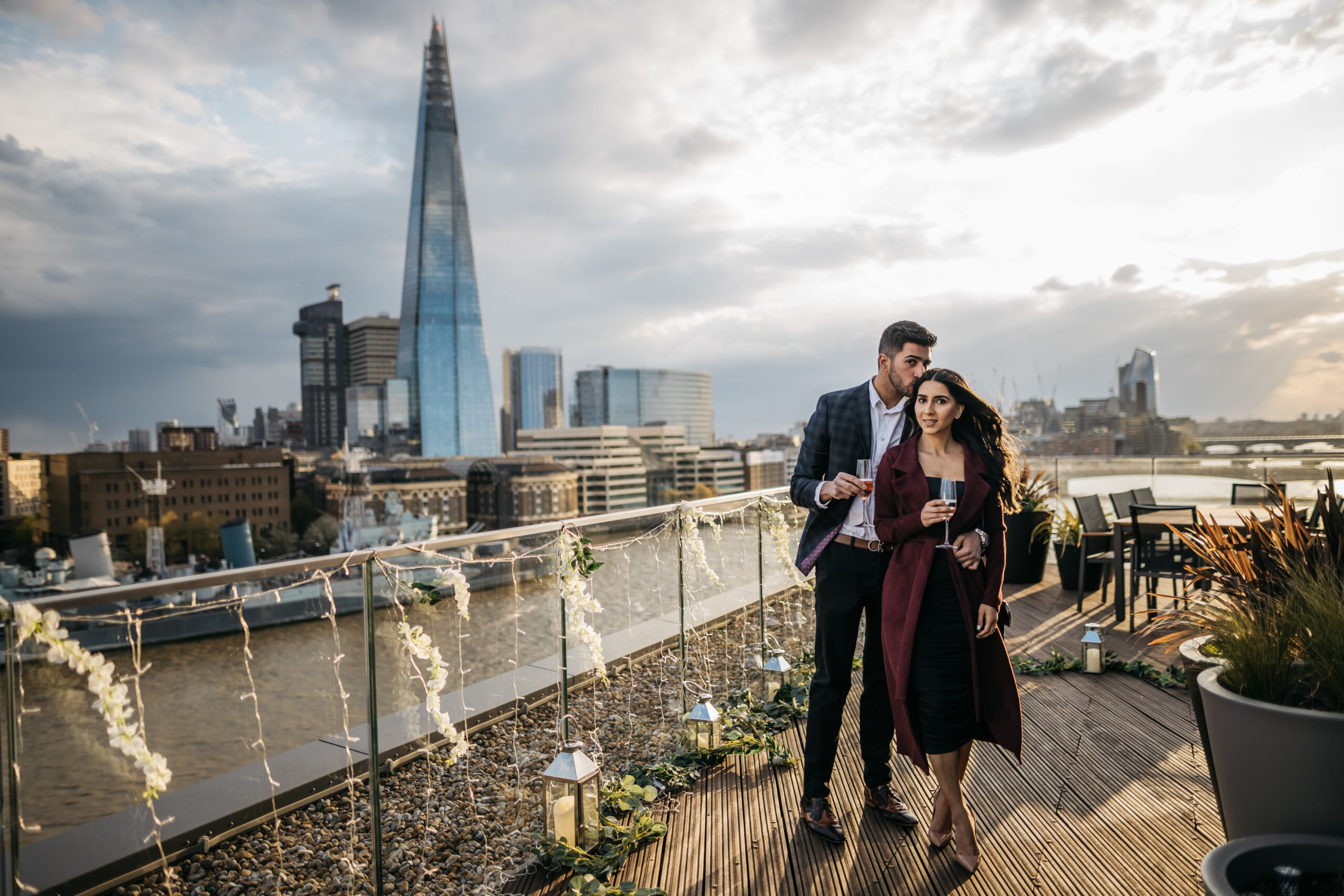 The second reason we love The Cheval Penthouse is because the different choices for decor are endless! Whether you want 5 foot marry me lights on the terrace, or a neon sign and balloon arch in the living room, – it's all possible in this venue!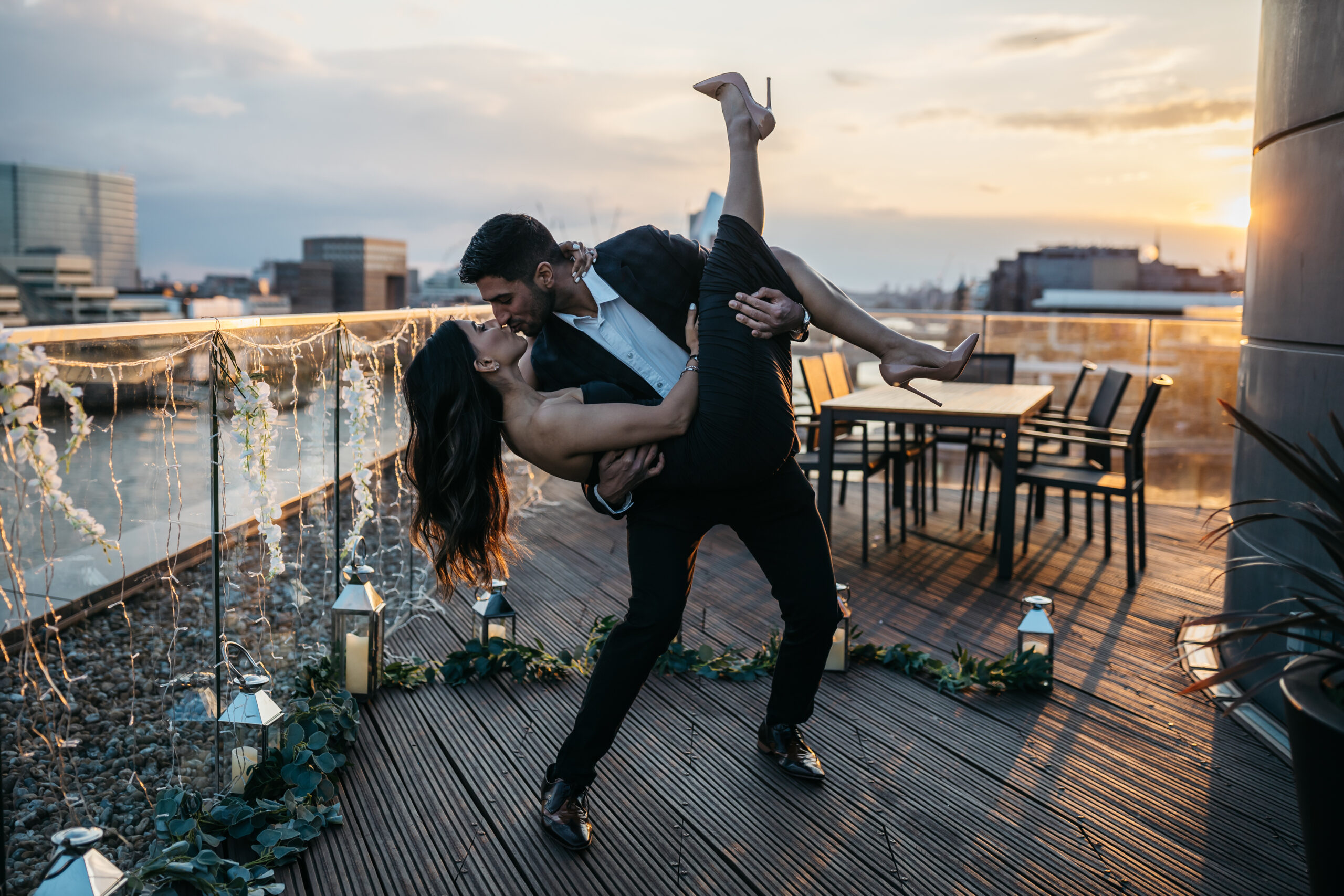 This couple had a candle lit pathway lined with hundreds of lanterns, thousands of petals and pictures of the two of them leading to the door to the balcony. Then we covered the balcony in fairy lights and silk white flowers, with our light up 'Marry me' lights at the end.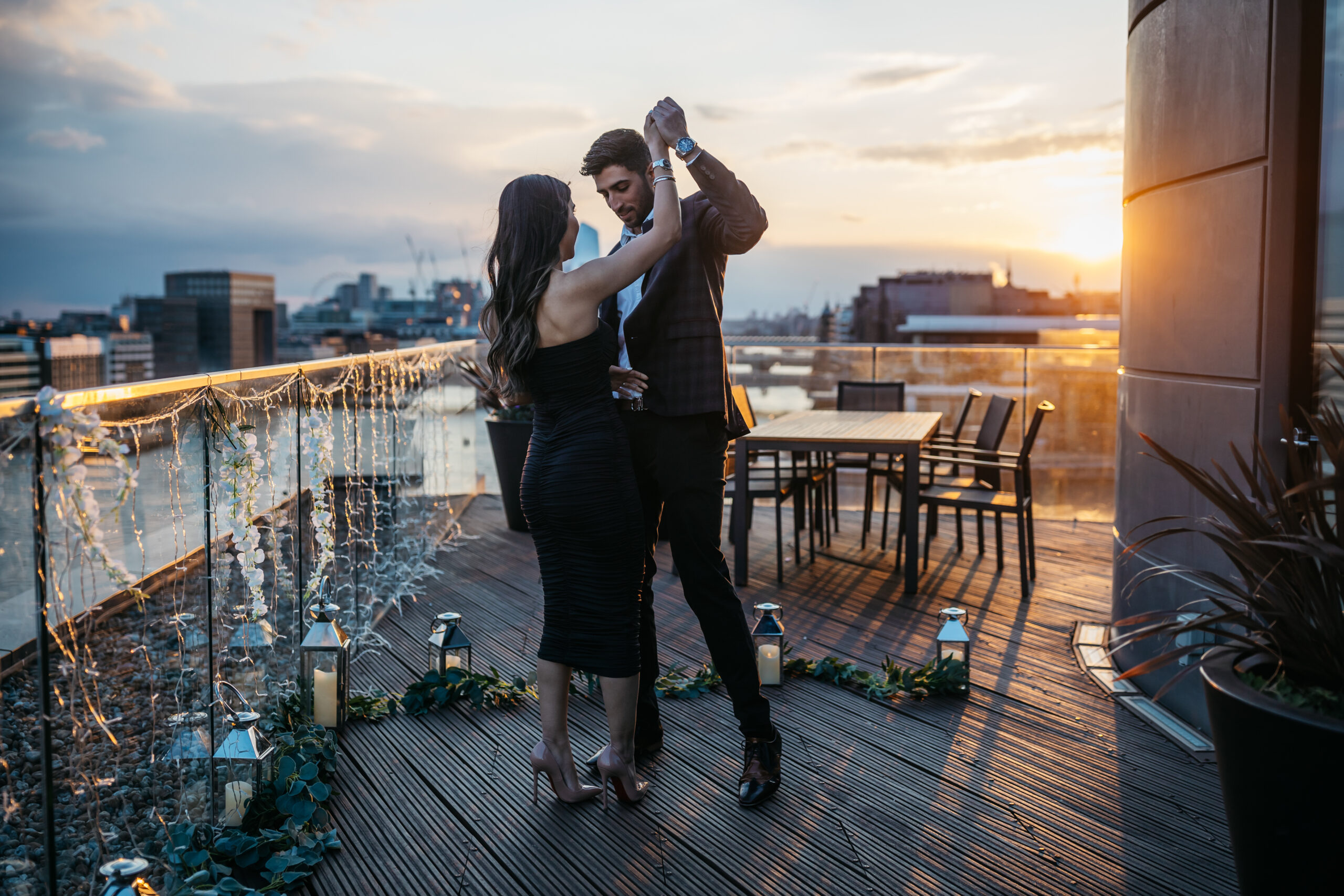 The third reason we love The Cheval Penthouse is because it gives you the chance to privately involve your friends and family (if you want to!). The large open space in the living room is perfect for champagne and nibbles, or perfect for you and your special someone to snuggle down on the sofa and watch your favourite movies. It's up to you!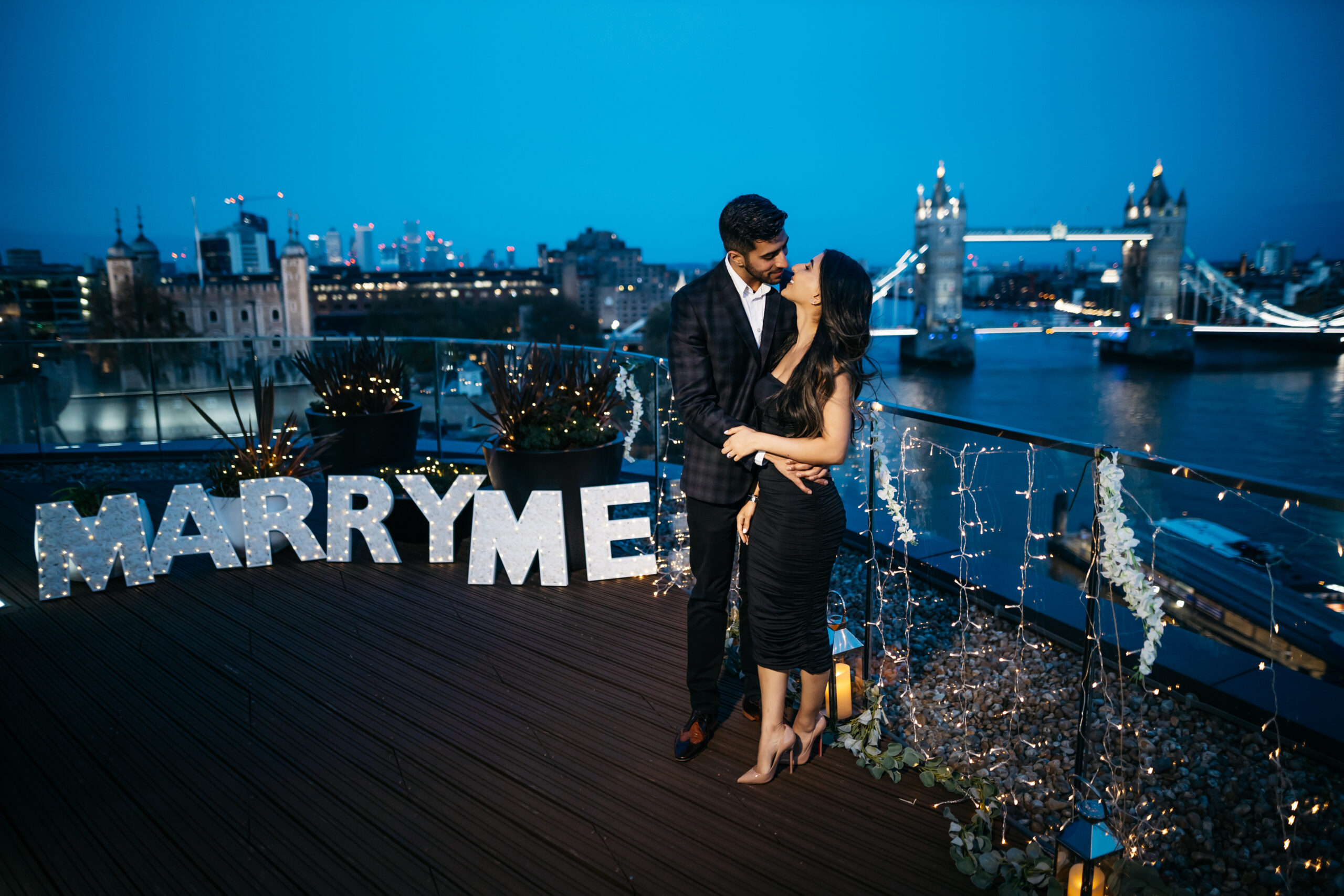 We have no doubt that this is the perfect proposal idea you've been searching for!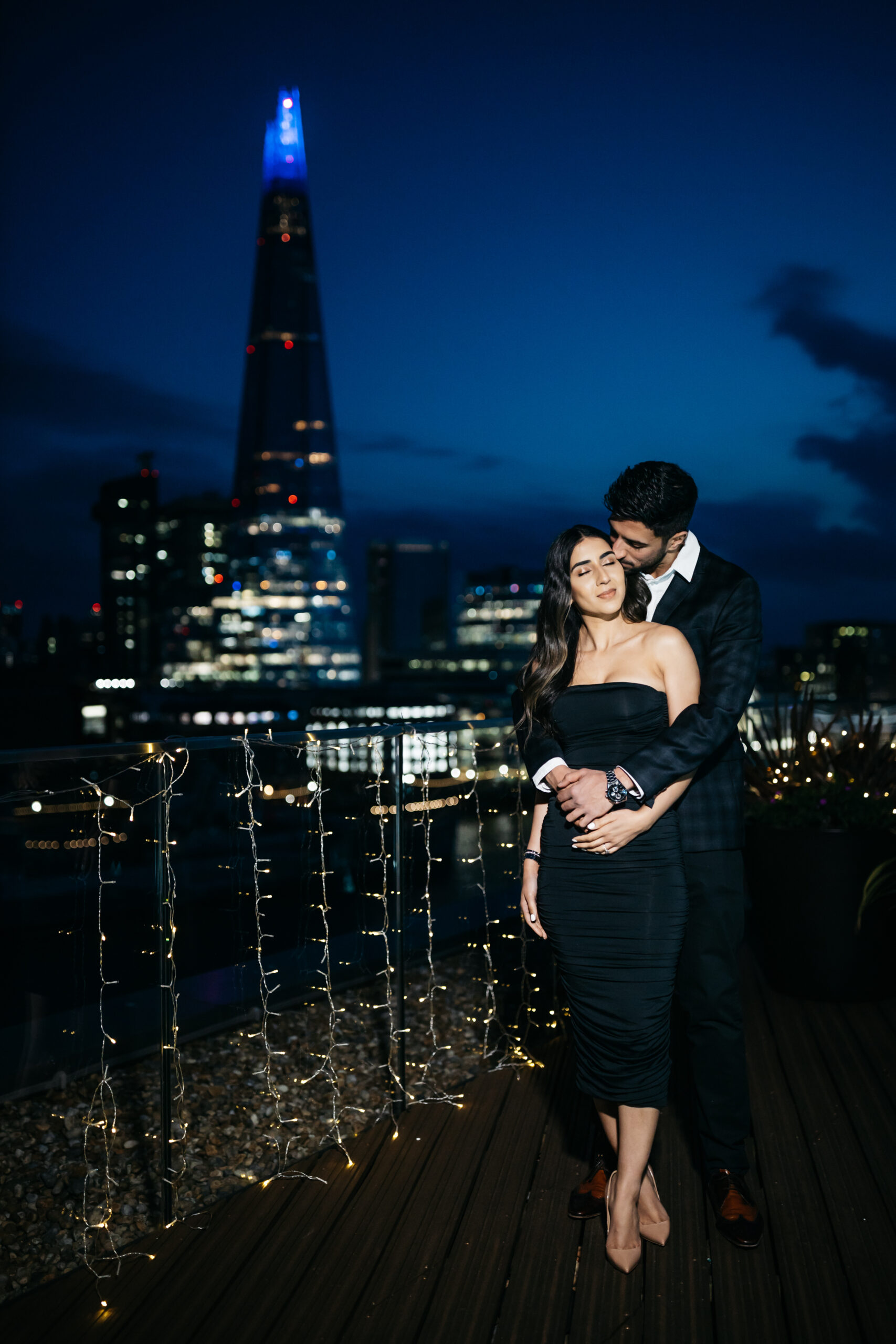 Proposal planner: Amanda Brown
Location: The Cheval Three Quays
Photographer: Paul Grace