Surprise Photoshoot Proposal in London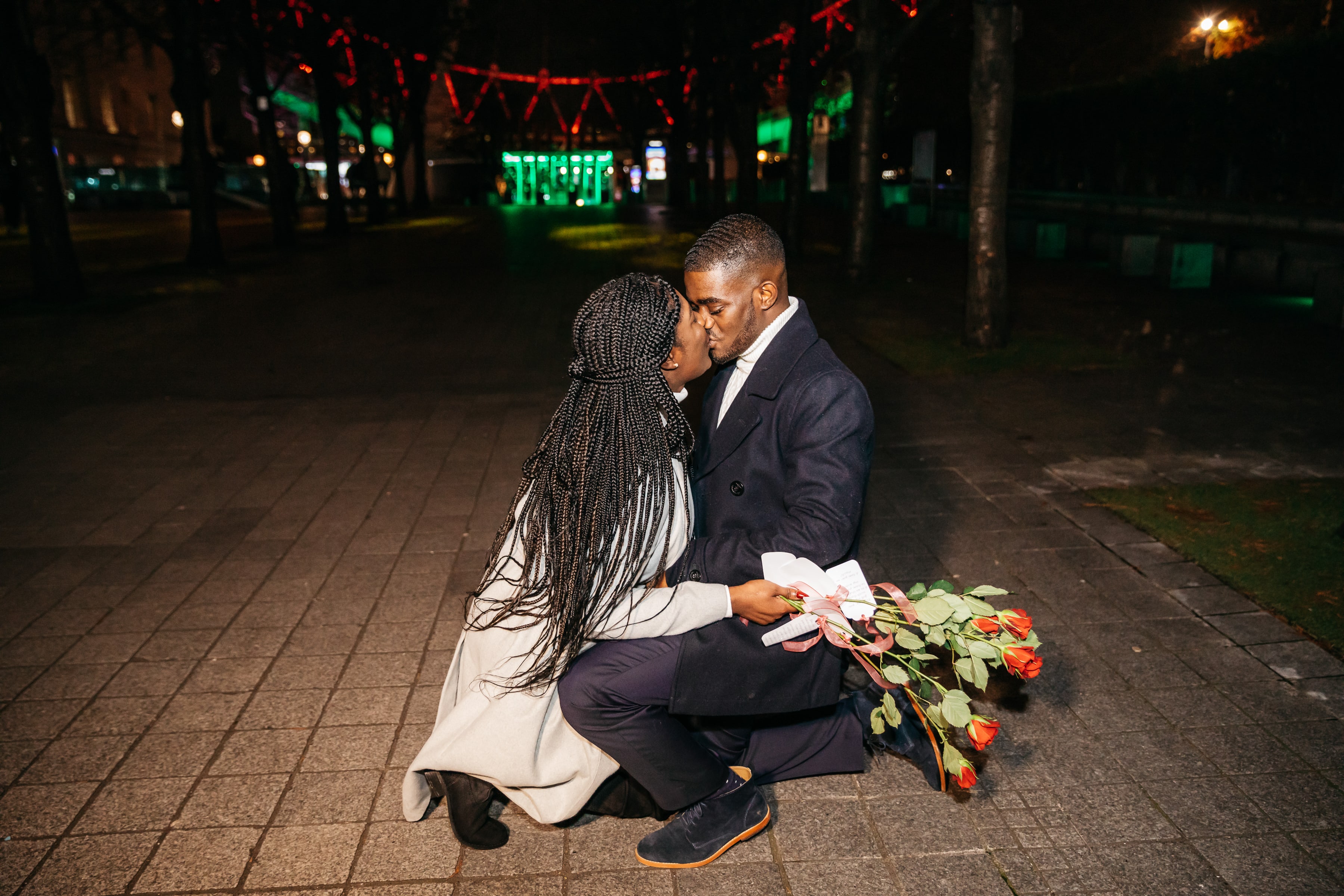 Have you met that person where you know your firsts are going to be your lasts? Your last first date. The last first kiss. Your last first time of meeting the parents. The last first time of saying those three special words.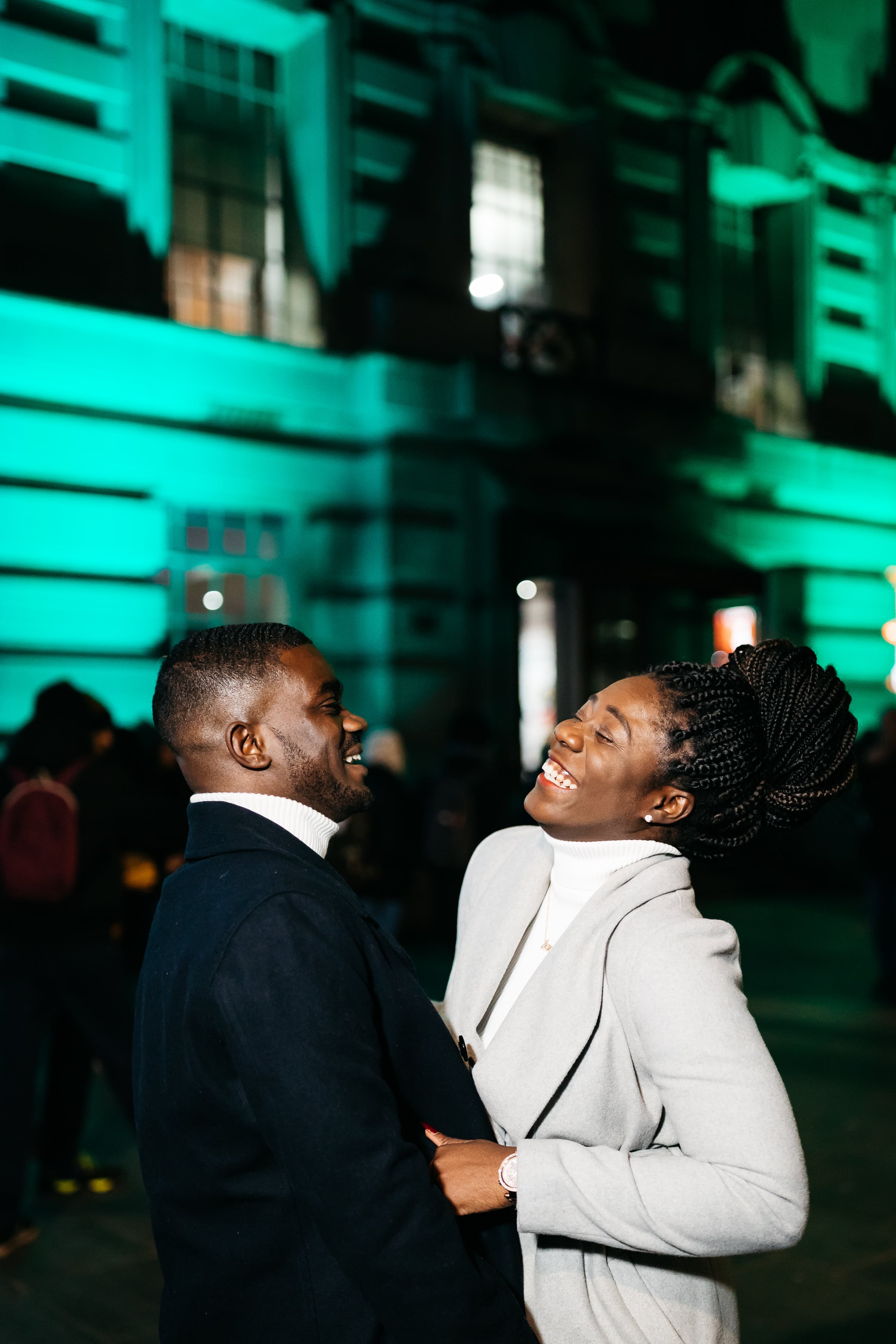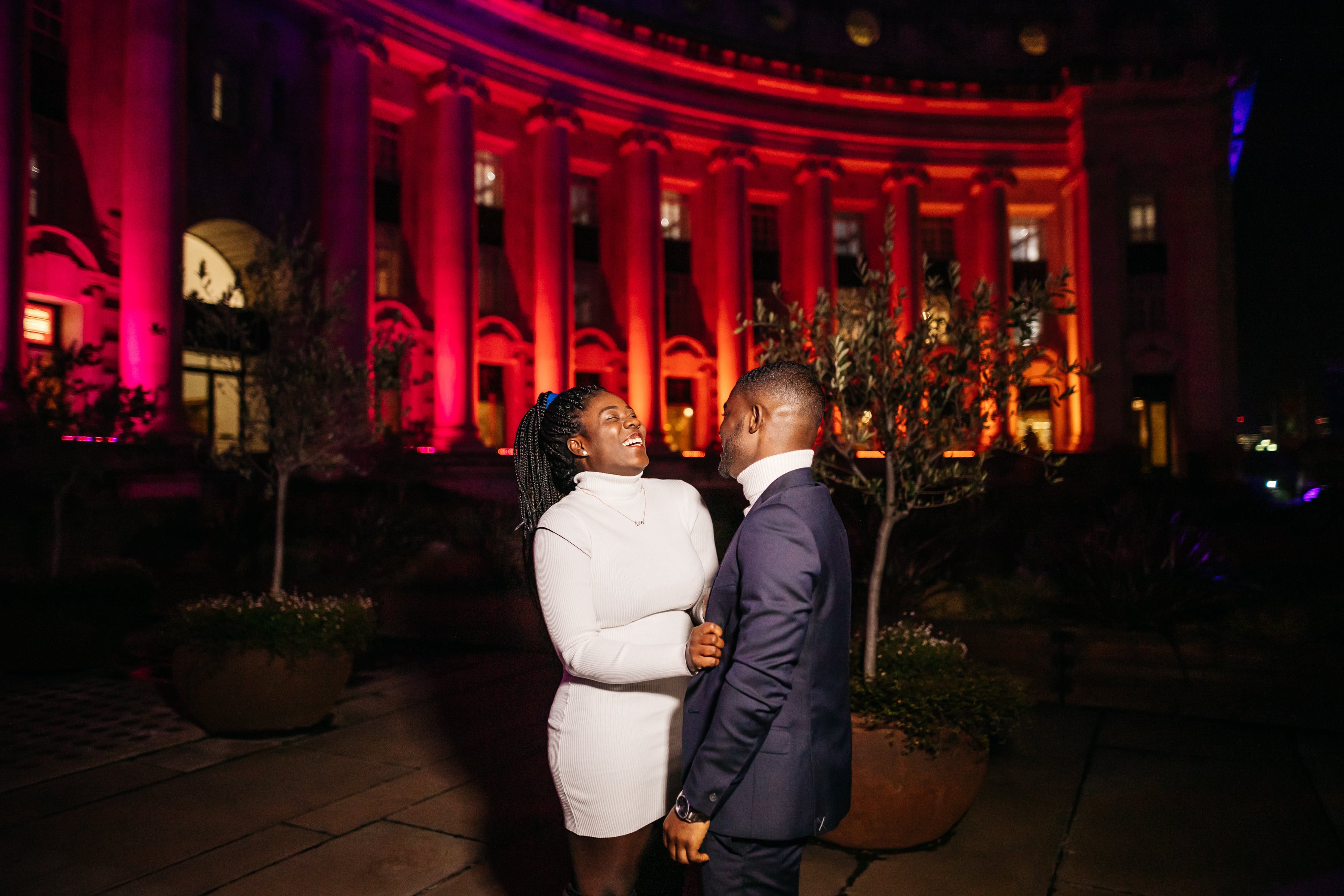 When you know your firsts are also your lasts, The One Romance's Proposal Planners are here to help with another one:
The last time you call your partner your boyfriend or girlfriend and the first time you call them your fiancé/e!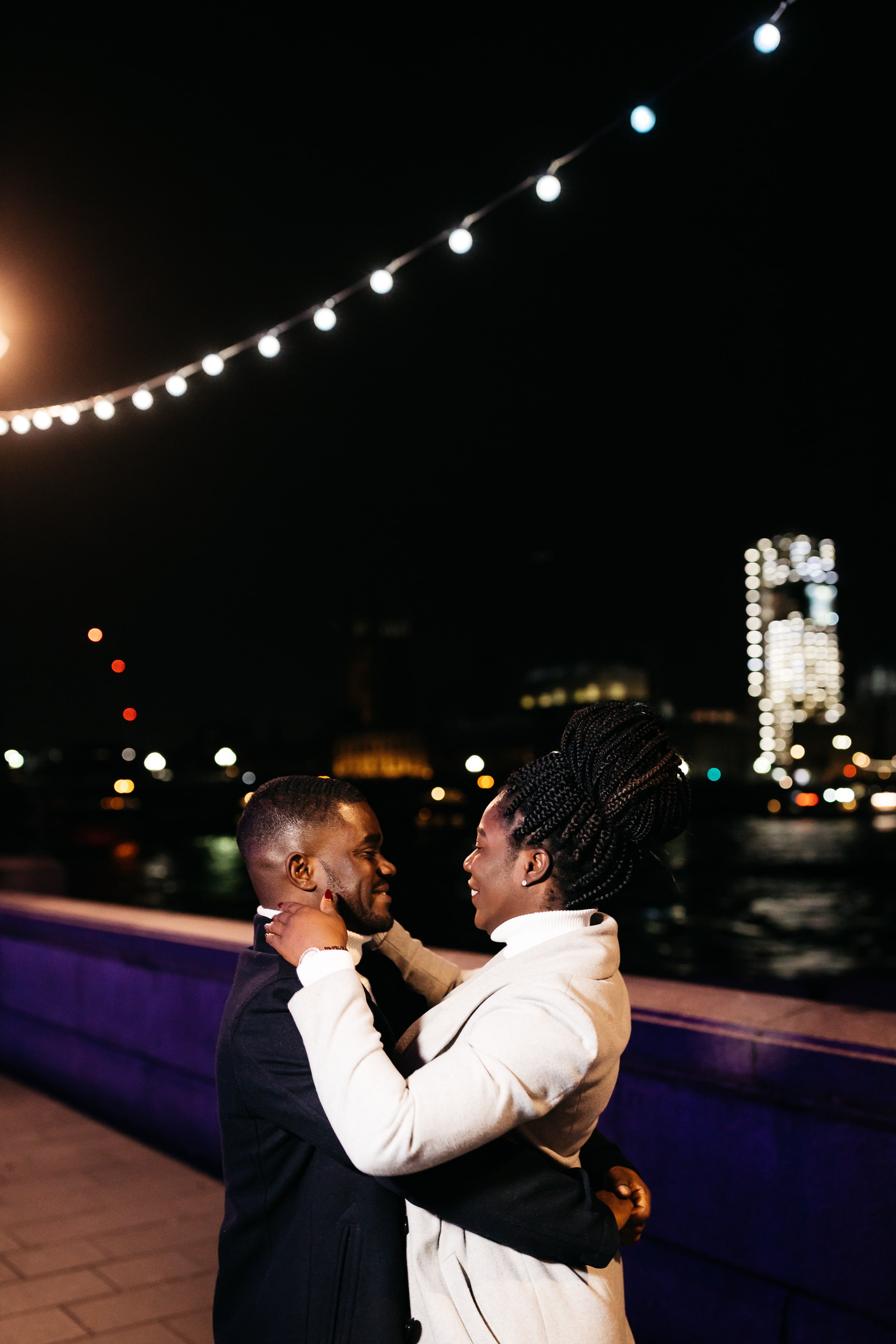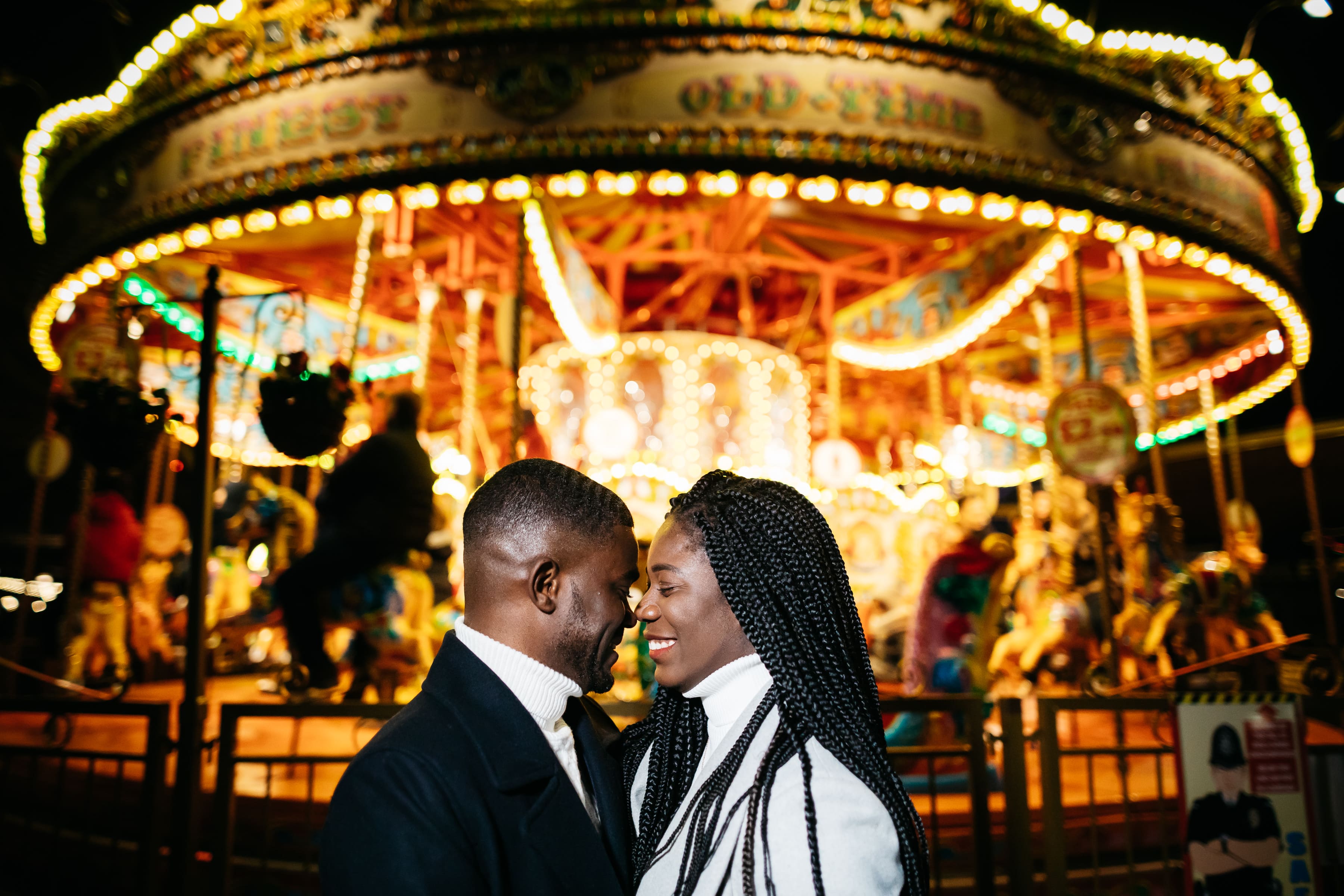 Patrick knew Angela was the one for him and got in touch with The One Romance as he knew he wanted to propose in London on her birthday but didn't know where to start. That's where our Award-Winning Proposal Planners come in. As the proposal was going to be on Angela's birthday, we suggested an itinerary that wouldn't raise any suspicions and could be disguised as her birthday present.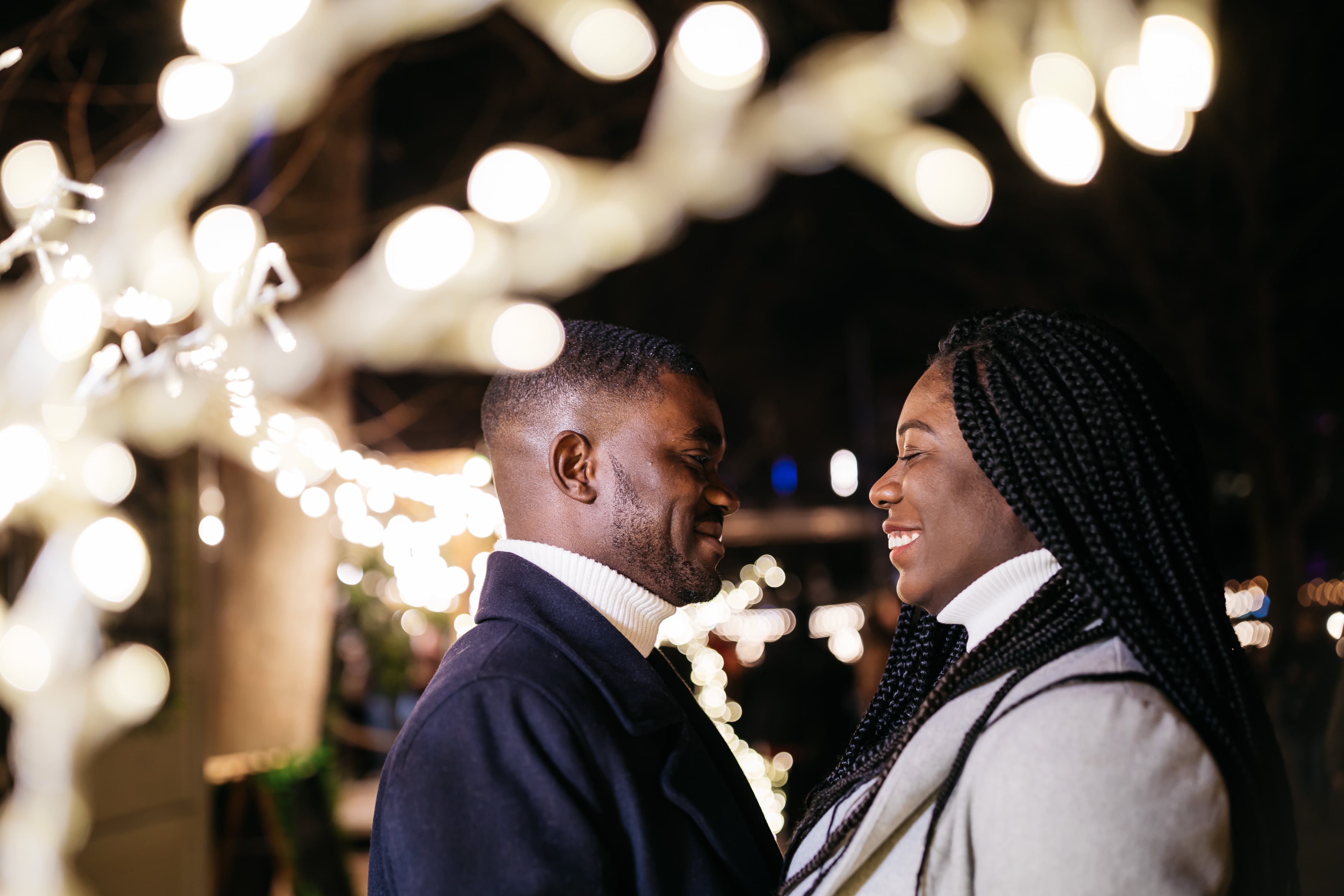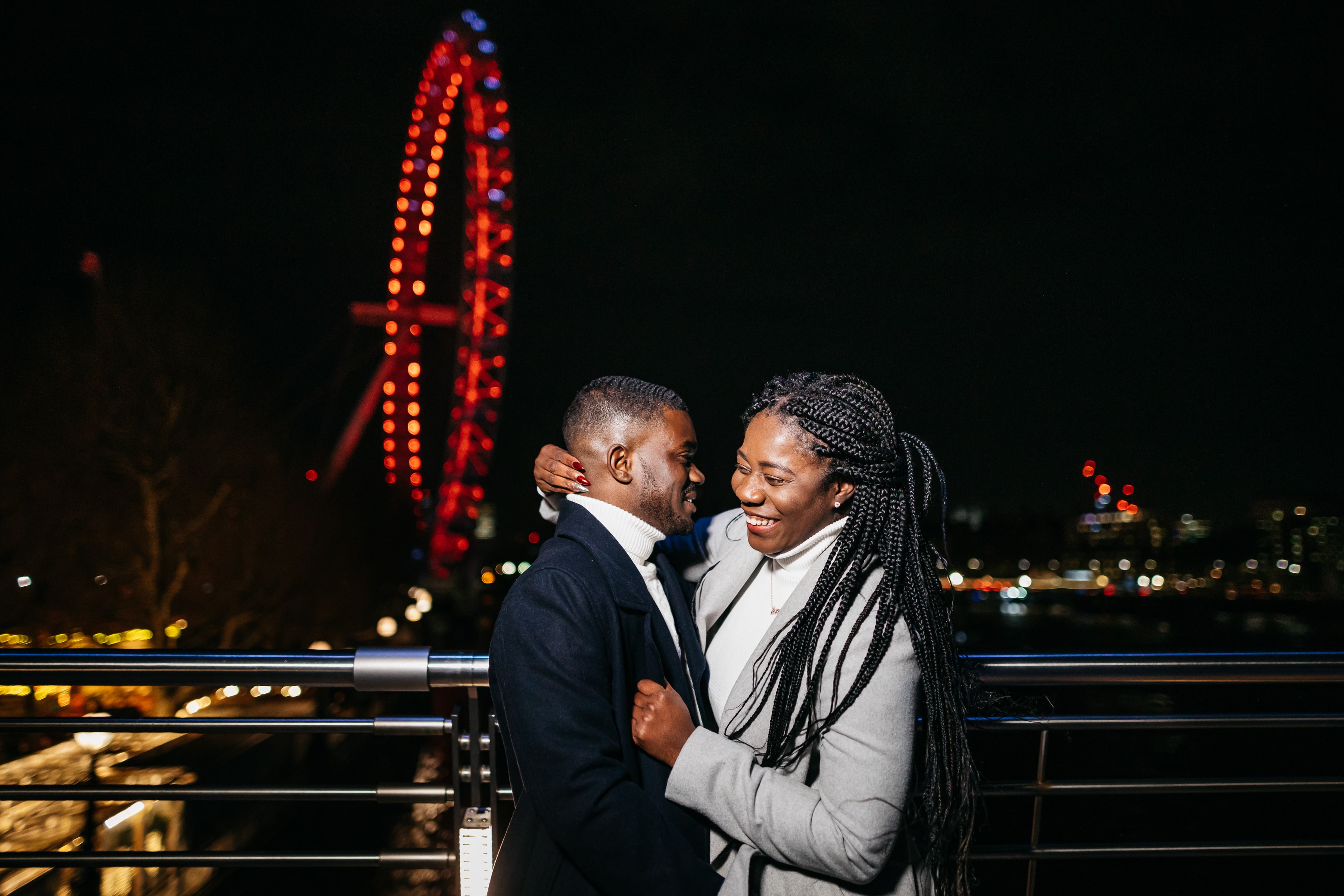 The couple started the evening with a trip on The London Eye. (We highly recommend The London Eye if you're visiting London, especially during the Winter as you get to see so much whilst still staying warm!)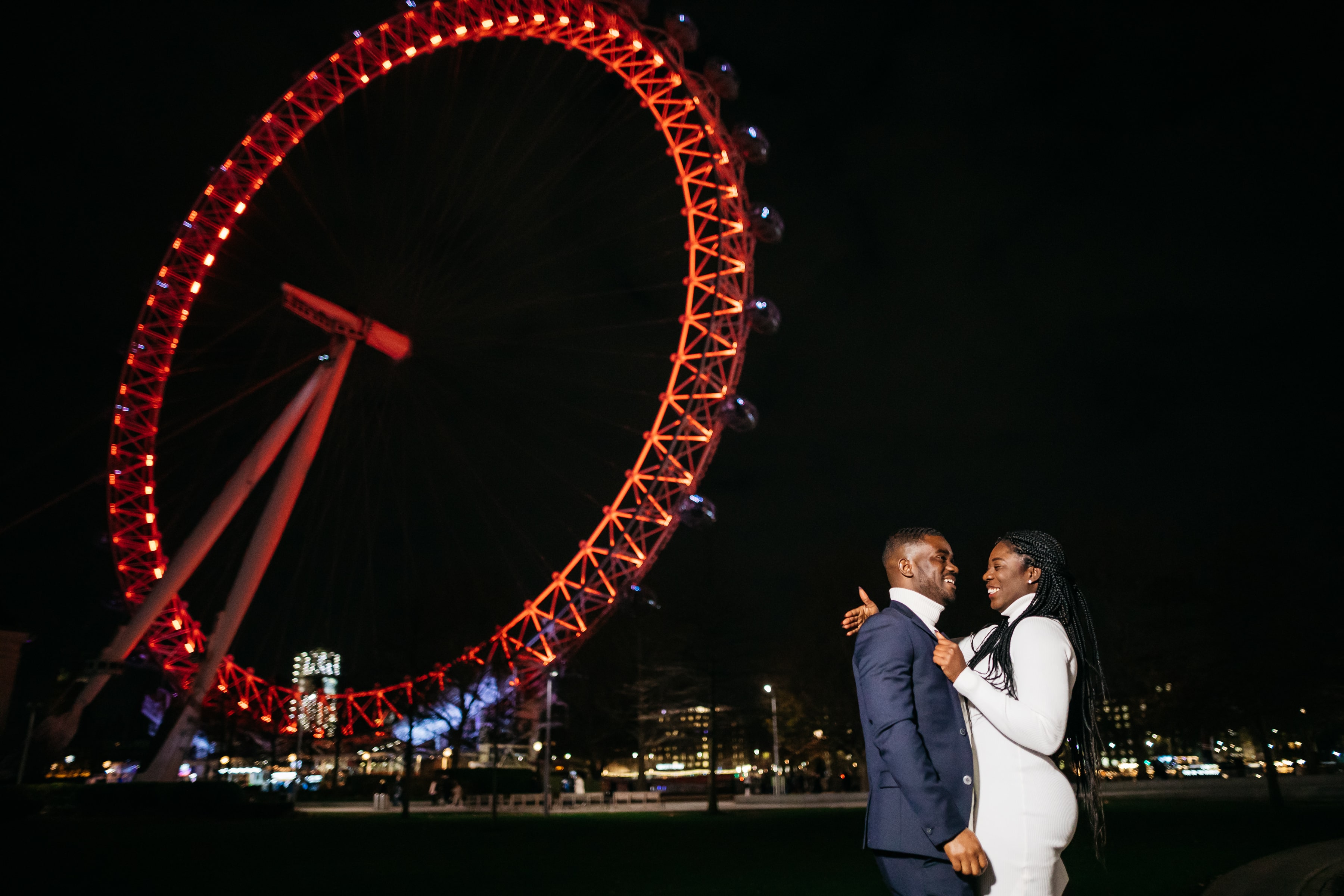 Once they got back to ground level, Patrick told Angela that the next surprise was a photoshoot. Our professional photographer met the couple and took them all around the Southbank including onto the Millennium Bridge. As it was just under 2 weeks to Christmas, all of the festive lights and trees were set up making the surprise photoshoot proposal even more special!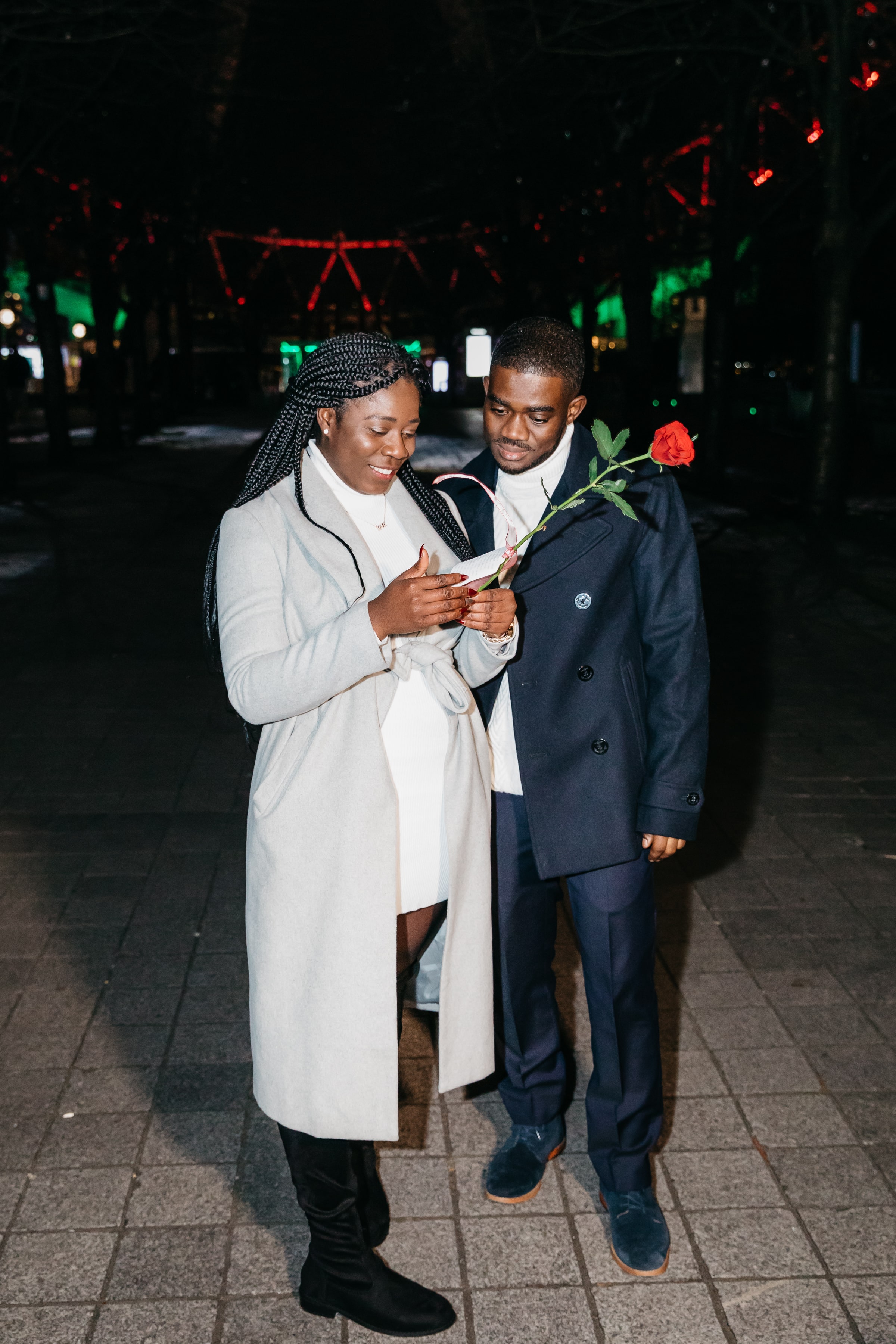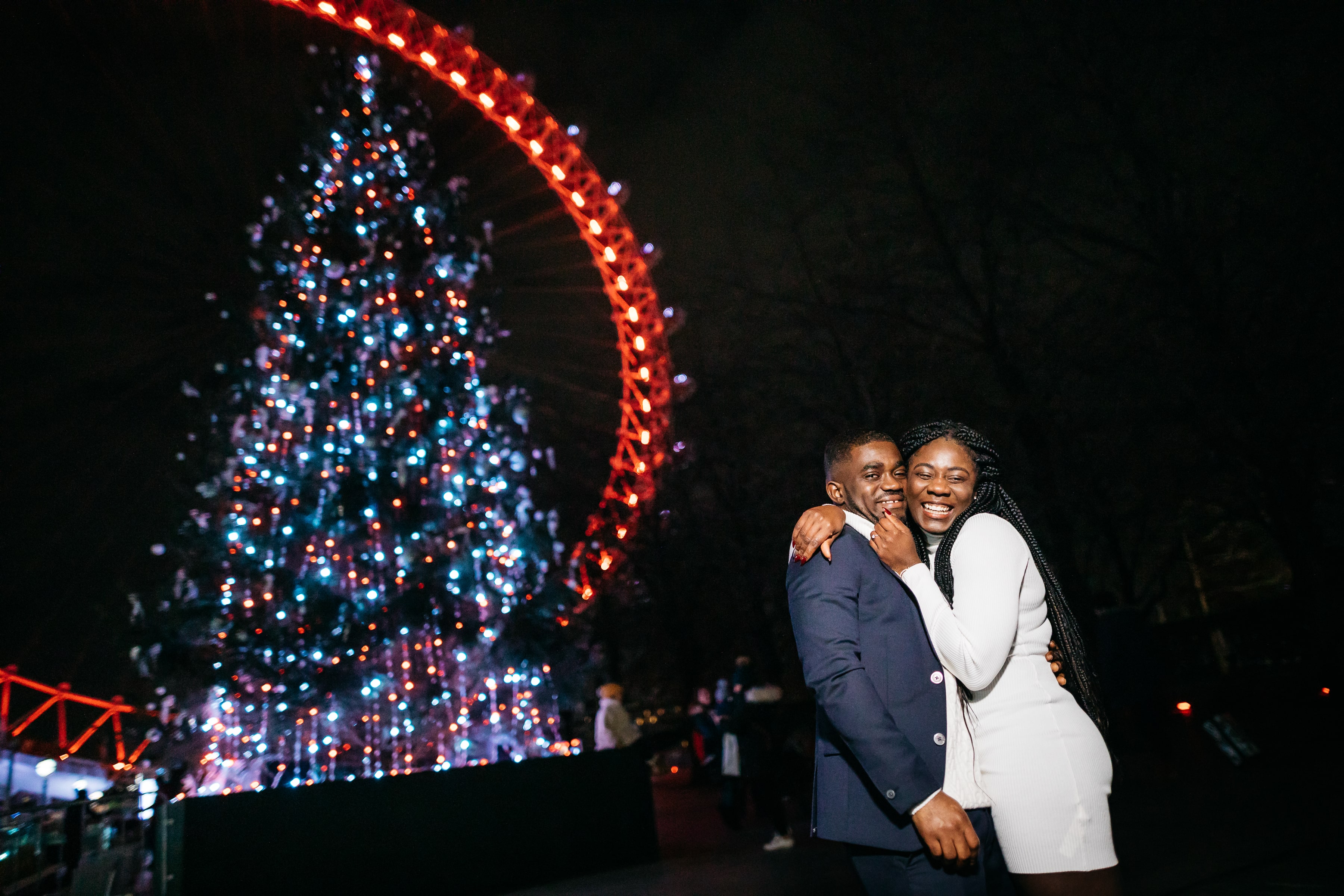 He then led them to Jubilee Gardens where they stumbled across a busker. The photographer suggested that they get some photos with the busker in the background. Angela then realised that they were singing her and Patrick's song: Mayor's 'Why I Love You'.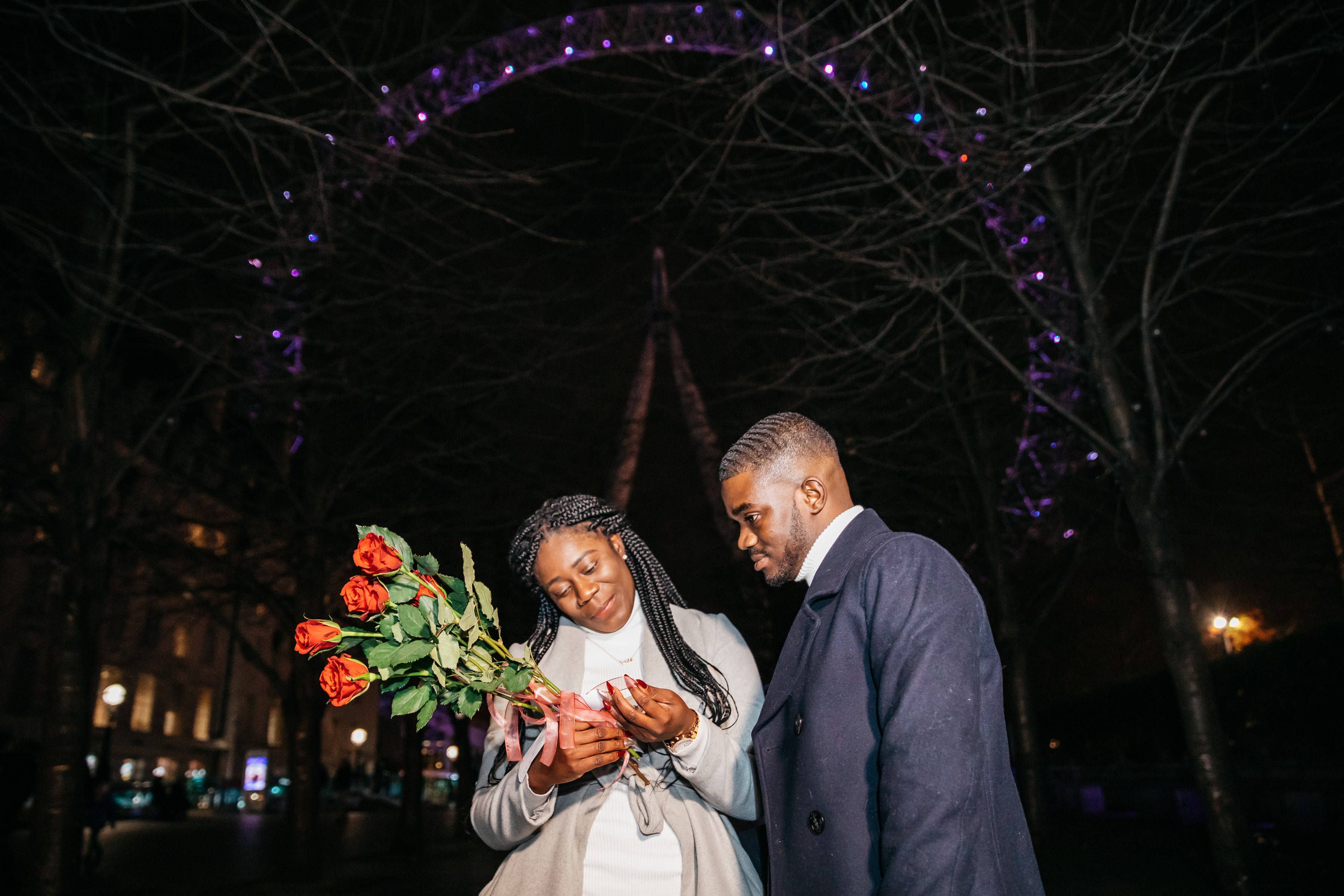 One of our Proposal Planners then approached Angela with a red rose with a love note attached to it. Patrick had written 6 beautiful love letters to Angela. She was then given the other 5 and after she read them all, he got down on one knee!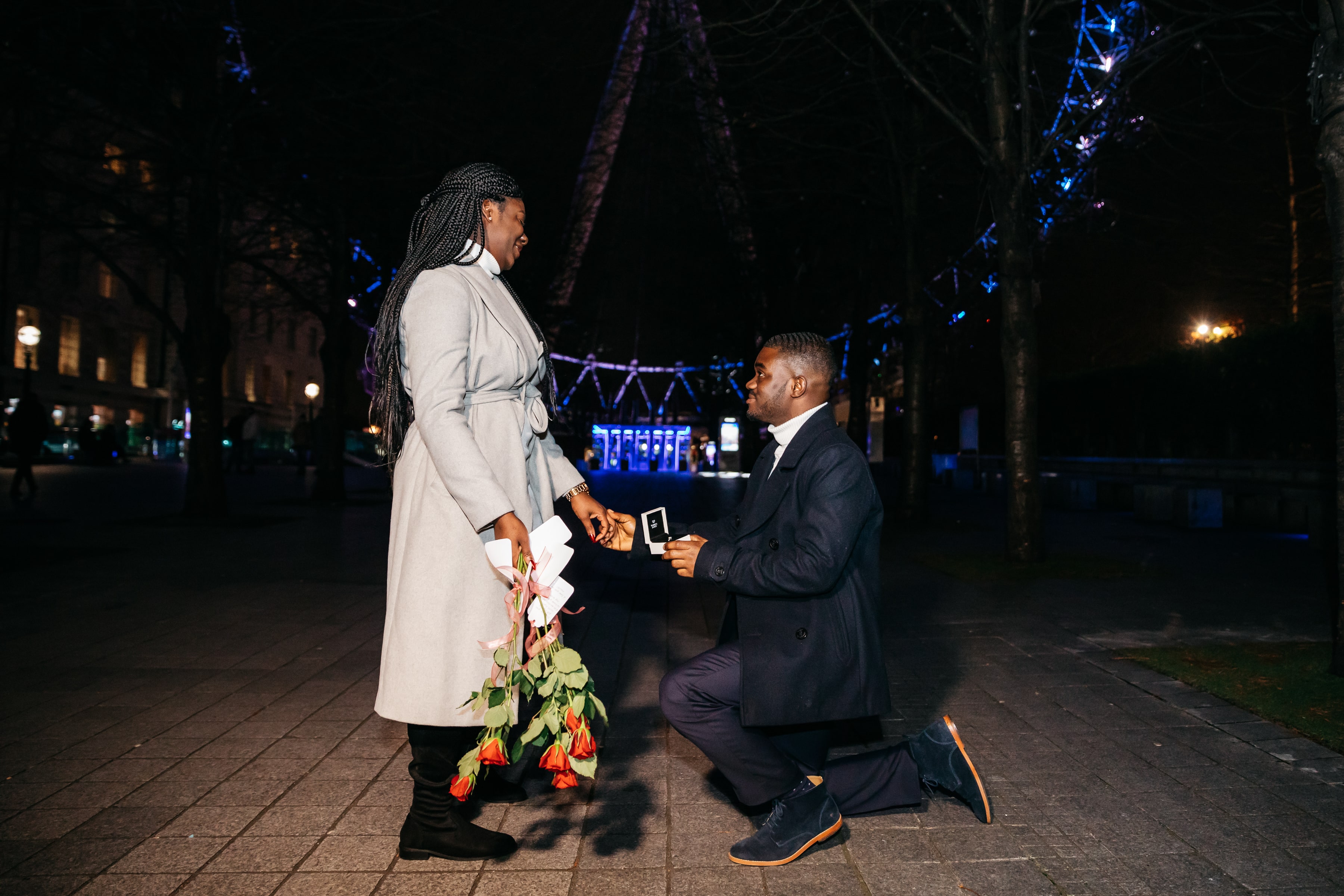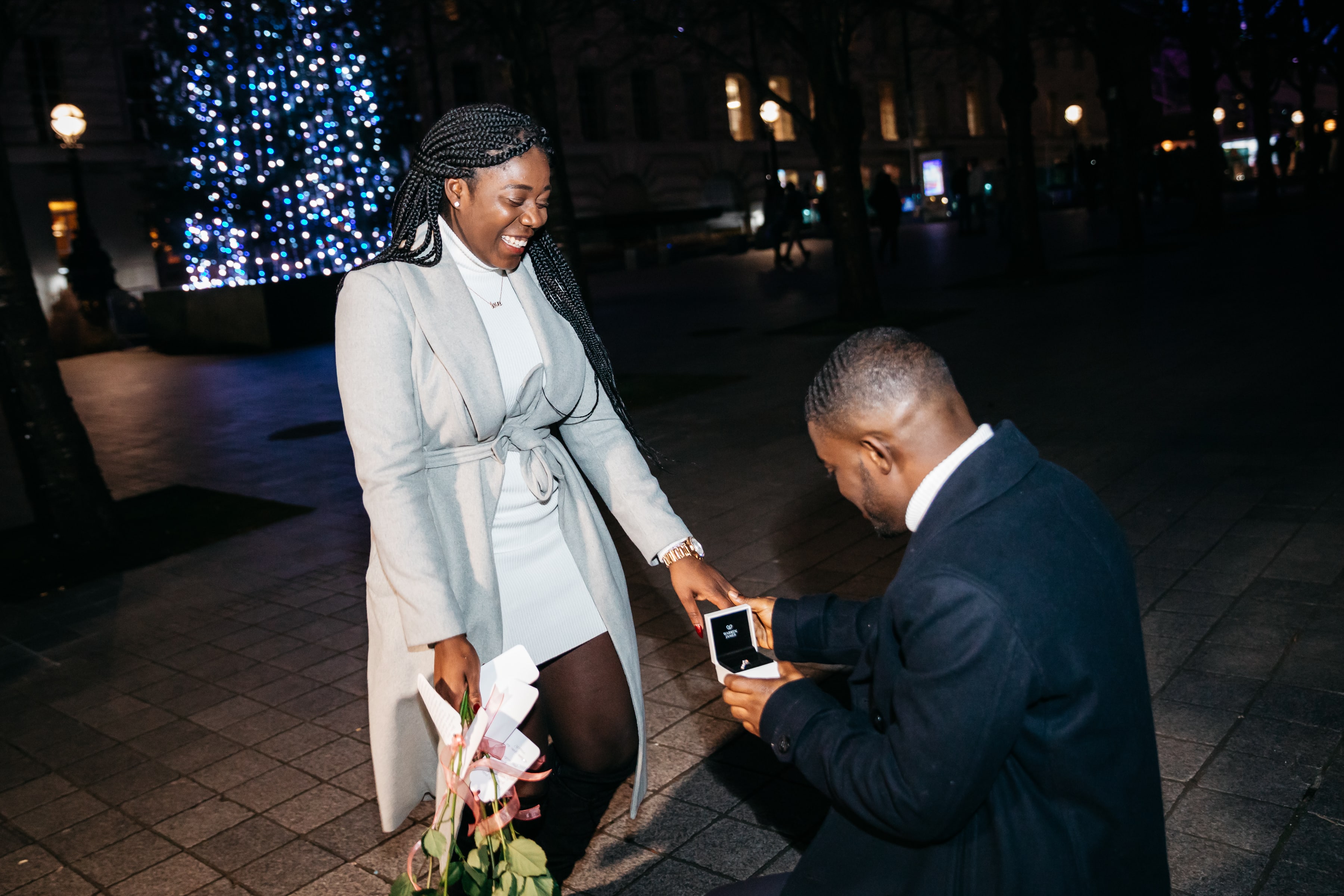 Of course, she said yes!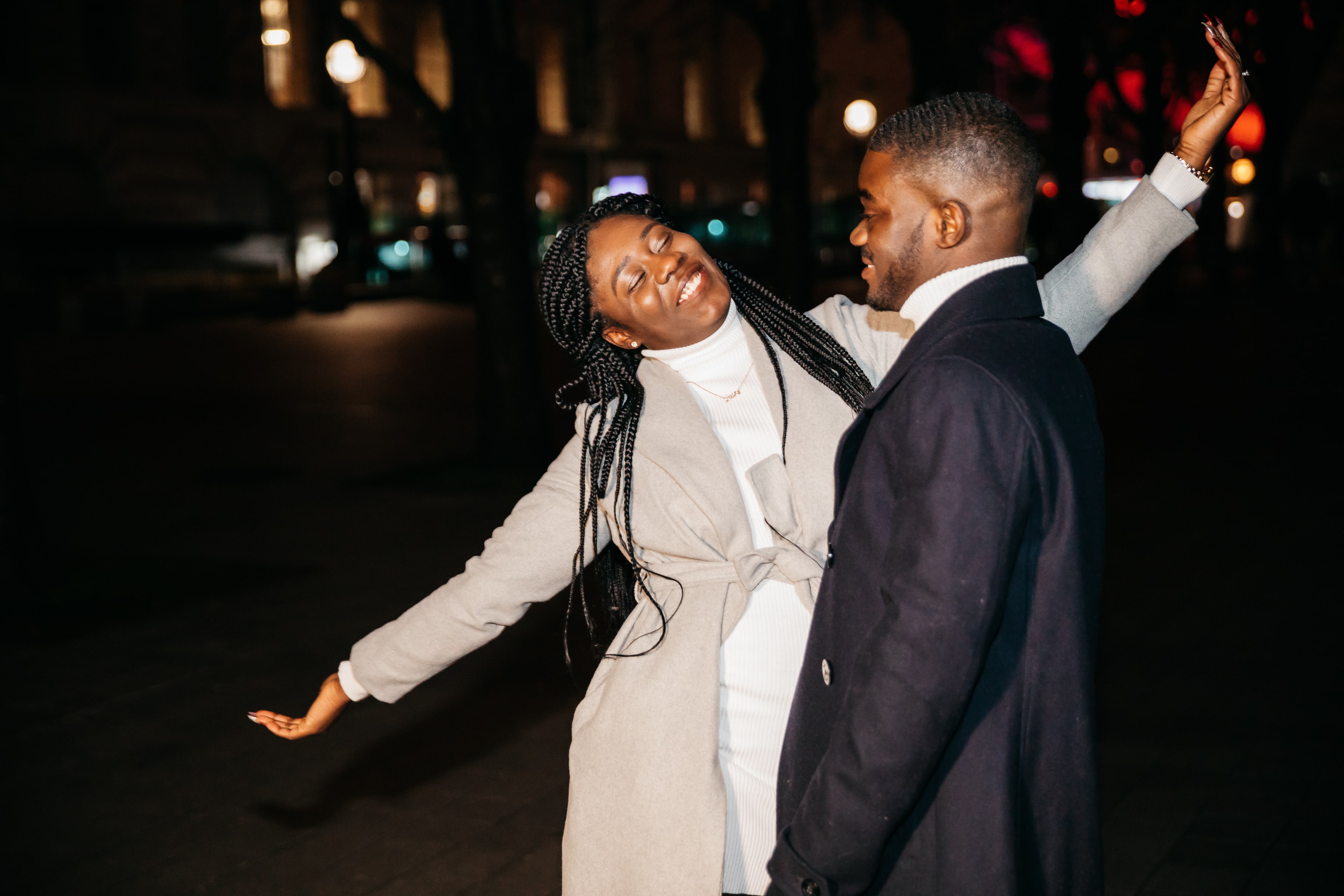 Patrick had these lovely words to say about his surprise photoshoot proposal:
"Thank you guys also for helping pull it off and making it a memorable day for us. Angy is still on cloud 9 and can't stop talking about it. We can't wait to see the pictures and share them with family and friends.
Many thanks once again"