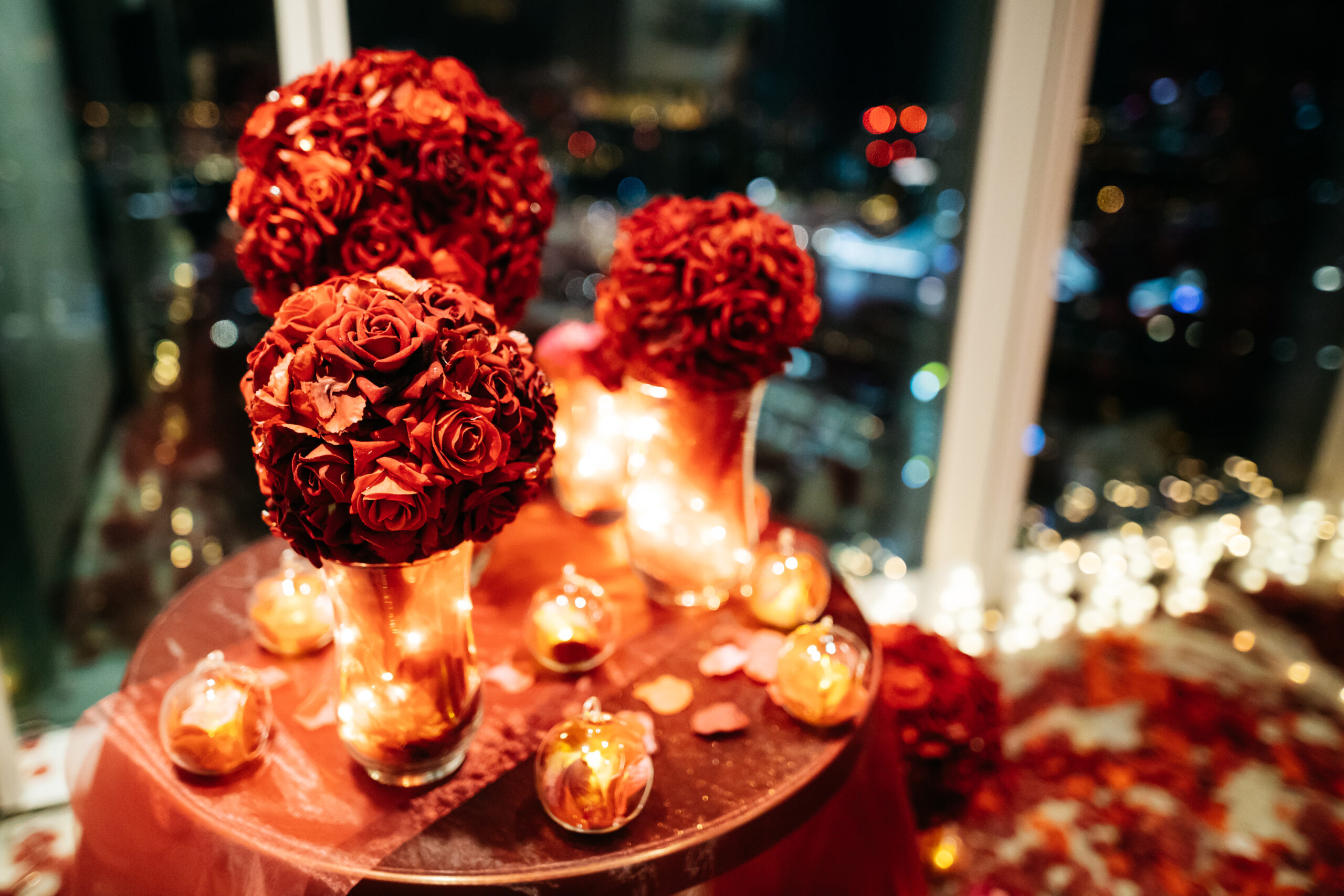 This is the perfect way to surprise your partner when they least expect it. The One Romance team will transform your hotel room or a room in your own home (within London) into a romantic area for you to propose. With thousands of rose petals, romantic love notes, hundreds of candles and a room filled with fairy lights, this will be a truly romantic proposal.
What's included:
Thousands of Rose Petals
Fairy lights and candles
Personalised love notes
An on the day proposal planner to decorate your room
Proposal planning consultations in the run up to the proposal
Full proposal plan outlining details, timings, maps etc.
Terms and Conditions: Need to have own hotel room/venue in London. If outside of London costs may increase
Additional extras you may wish to include:
Videographer
Photographer
A 'theme' that means something to you both.
A Singer/Musician/String Quartet
Framed photos of the two of you
'Reasons I love you' book.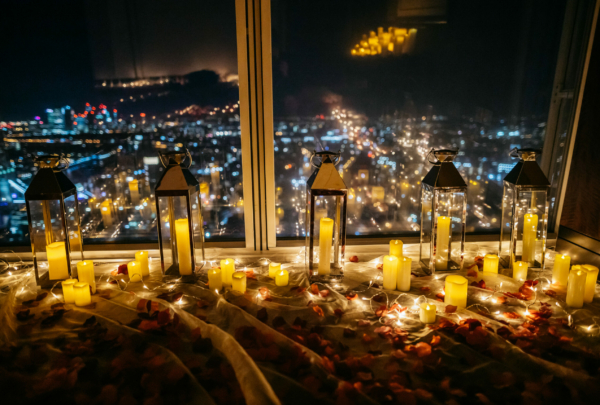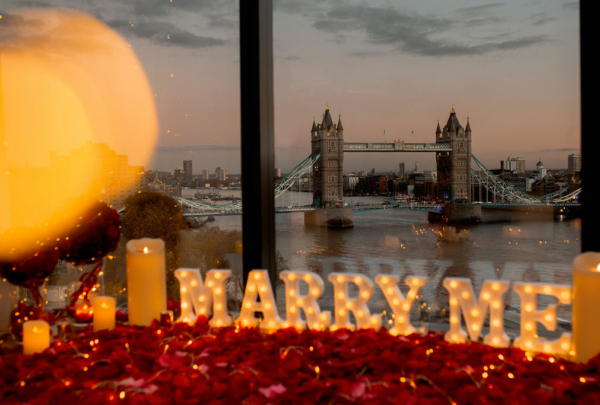 Proposal Packages from £1000
See some of our spectacular Proposals below