Why we love room decorations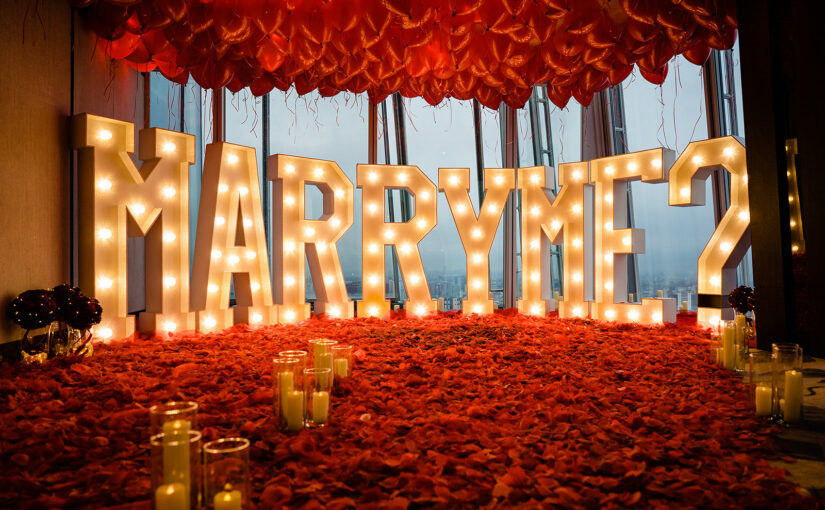 Here at The One Romance we specialise in room decorations, aiming to create the most magical and romantic setting possible for your proposal. Lighting the room with hundreds of flickering candles, covering the floor with thousands of rose petals and always adding unique personal touches, we always go over and above make sure that each of our room decs are special and personal to you!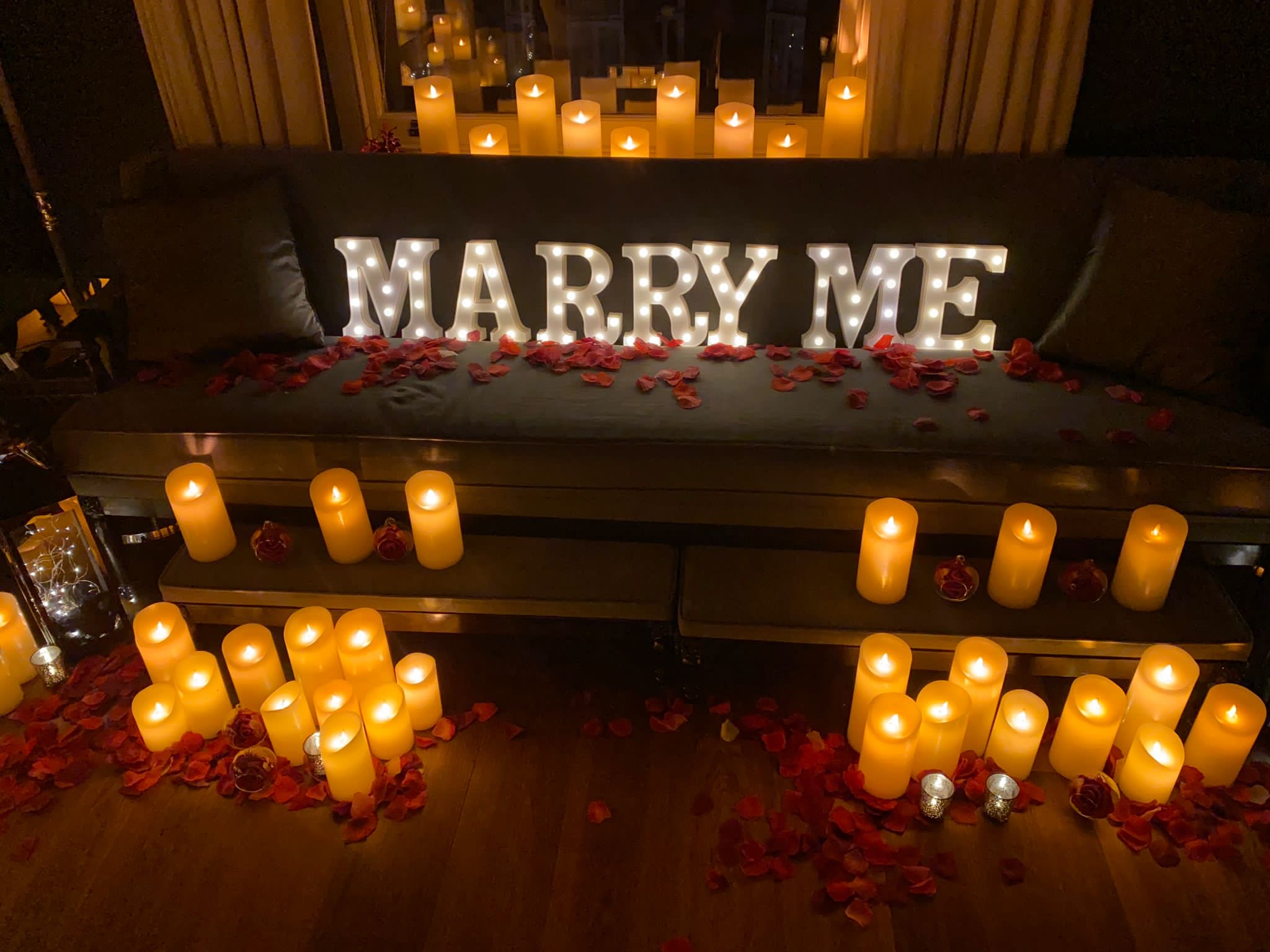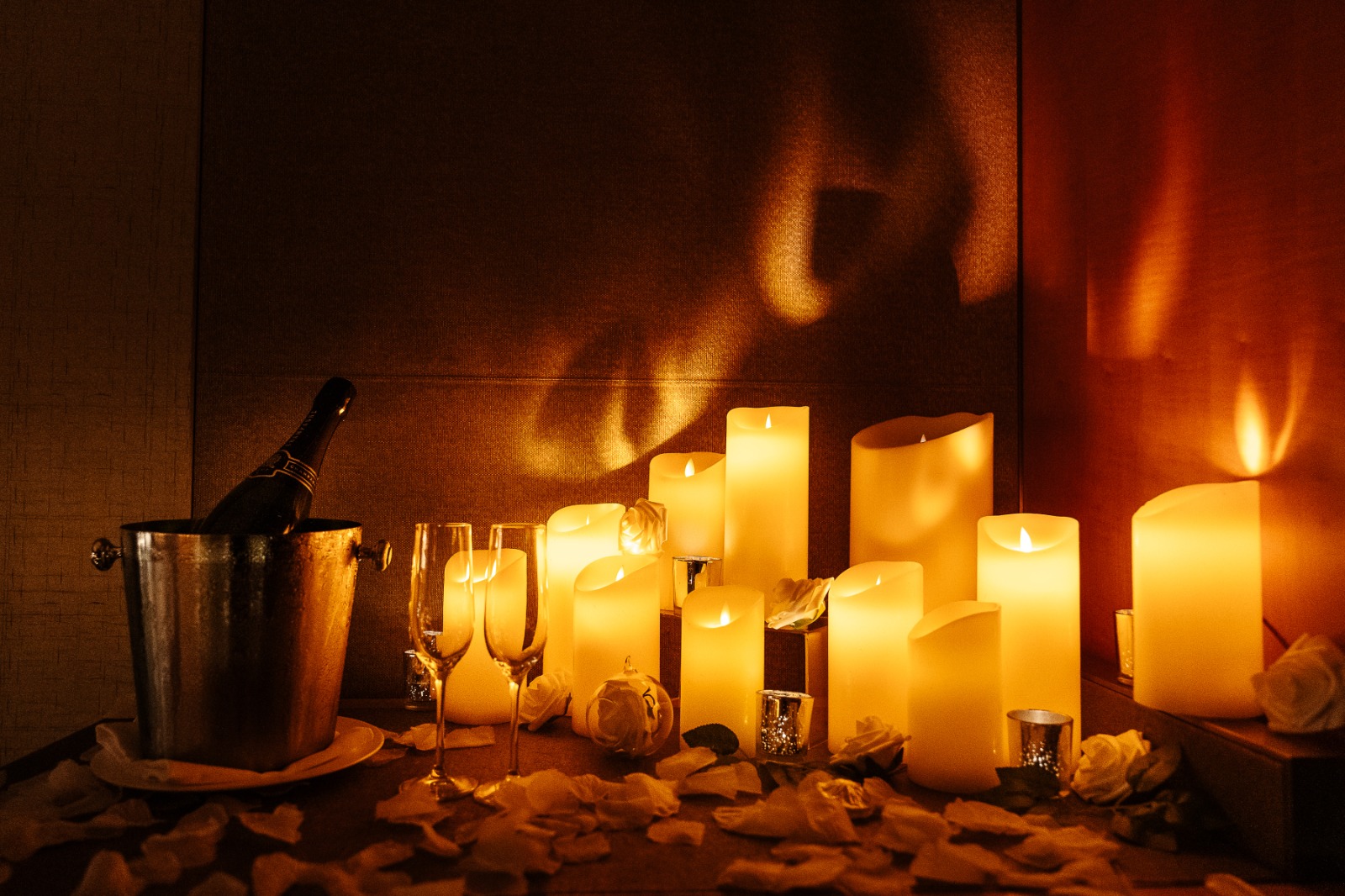 Room decorations are the perfect way to ensure that your proposal is private and intimate – a moment to share with just you and your special someone.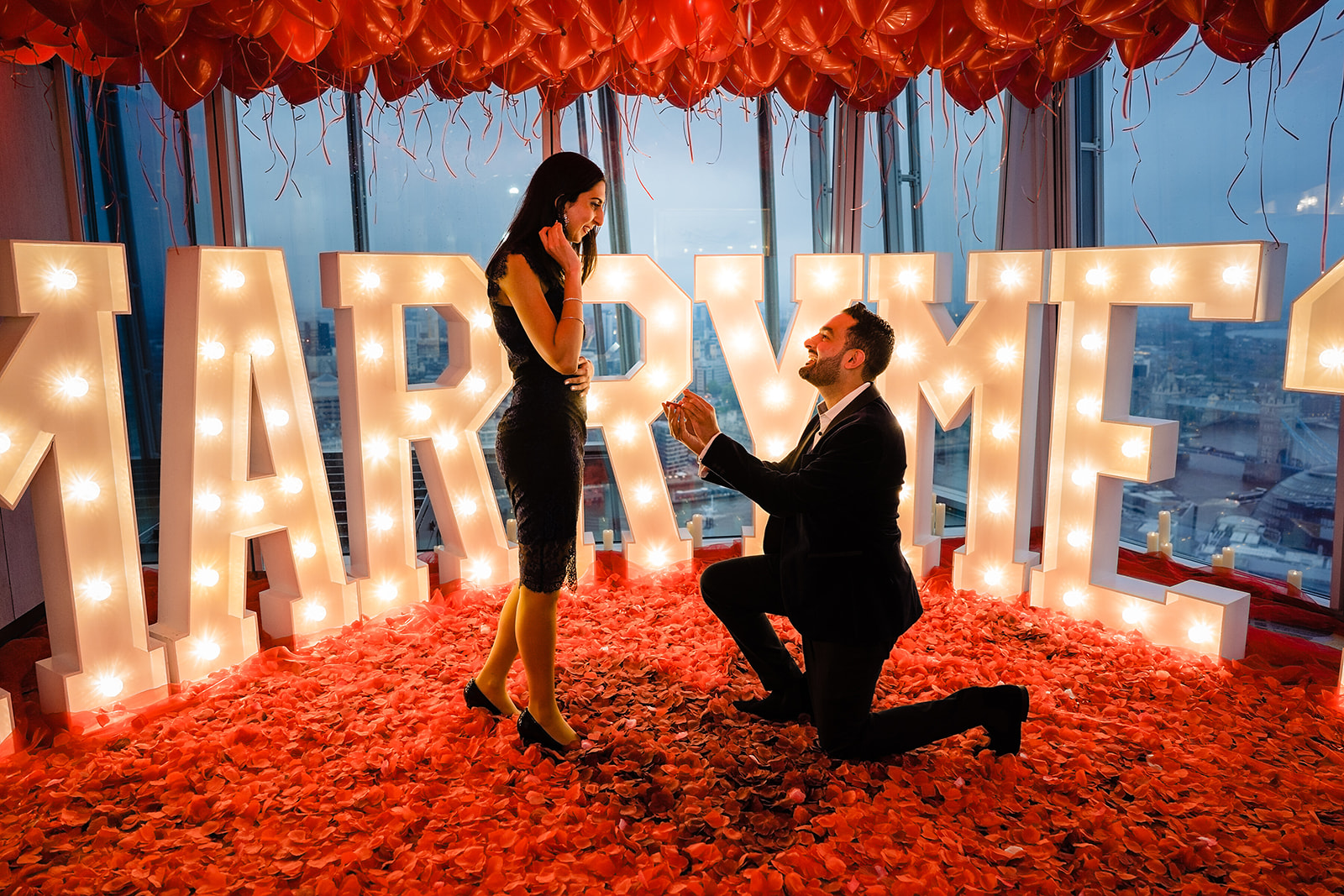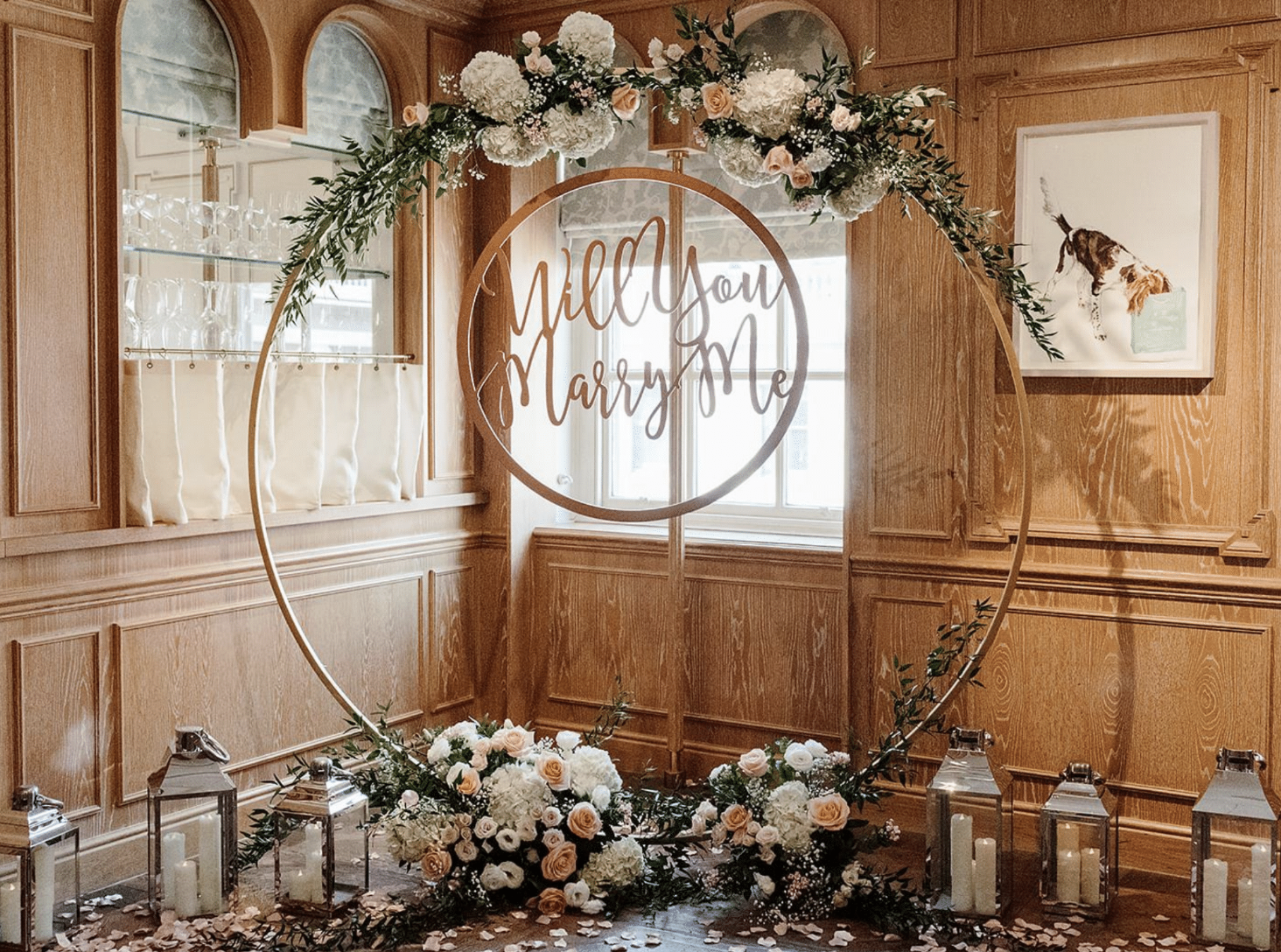 Our proposal planners and stylists come and decorate the room whilst you're out, and when you come back the room has been transformed to look stunning. Whether you want a simple candlelit room with a view, an extravagant themed proposal, or simple flowers and a picnic, we will go above and beyond to make sure you and your special someone are happy!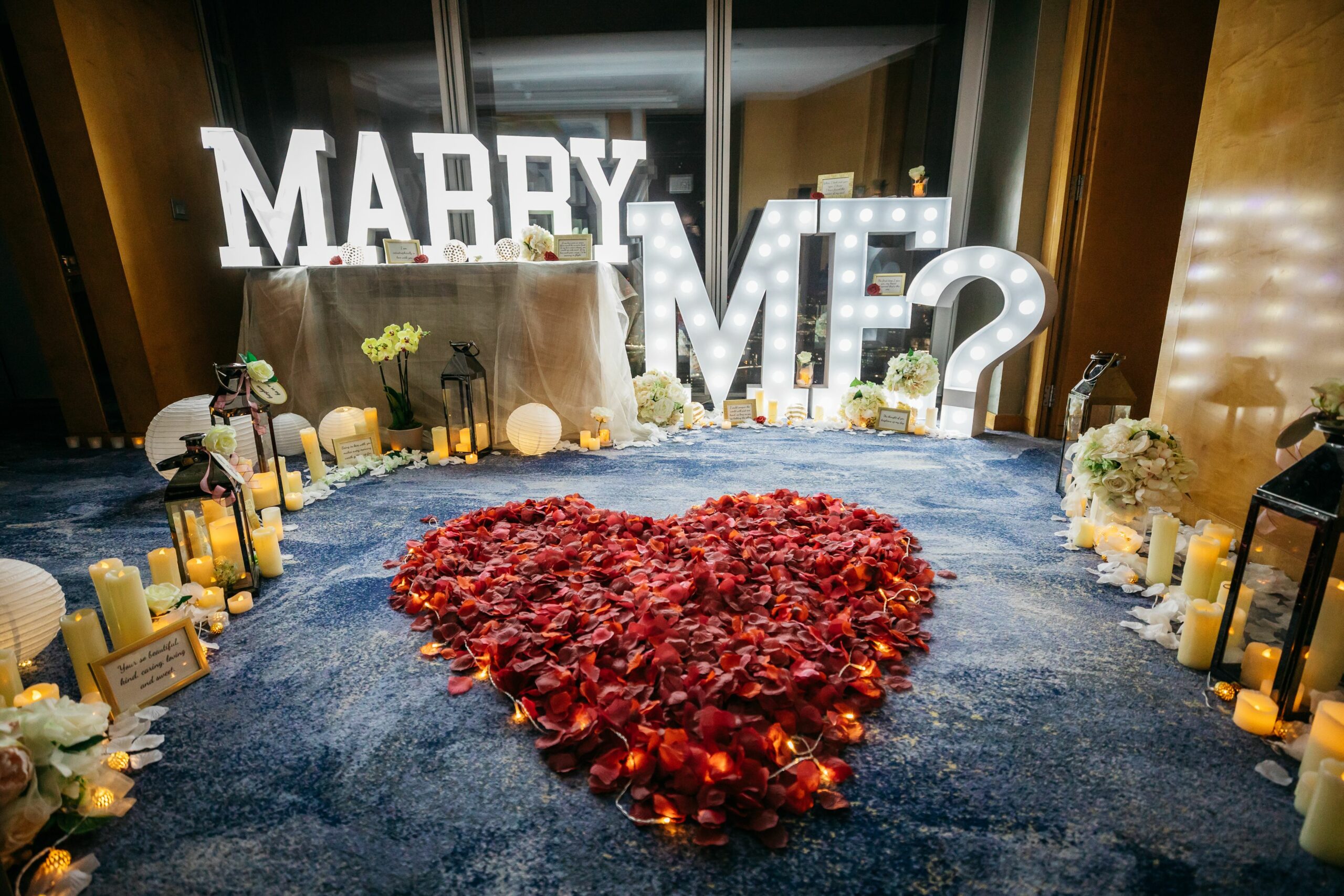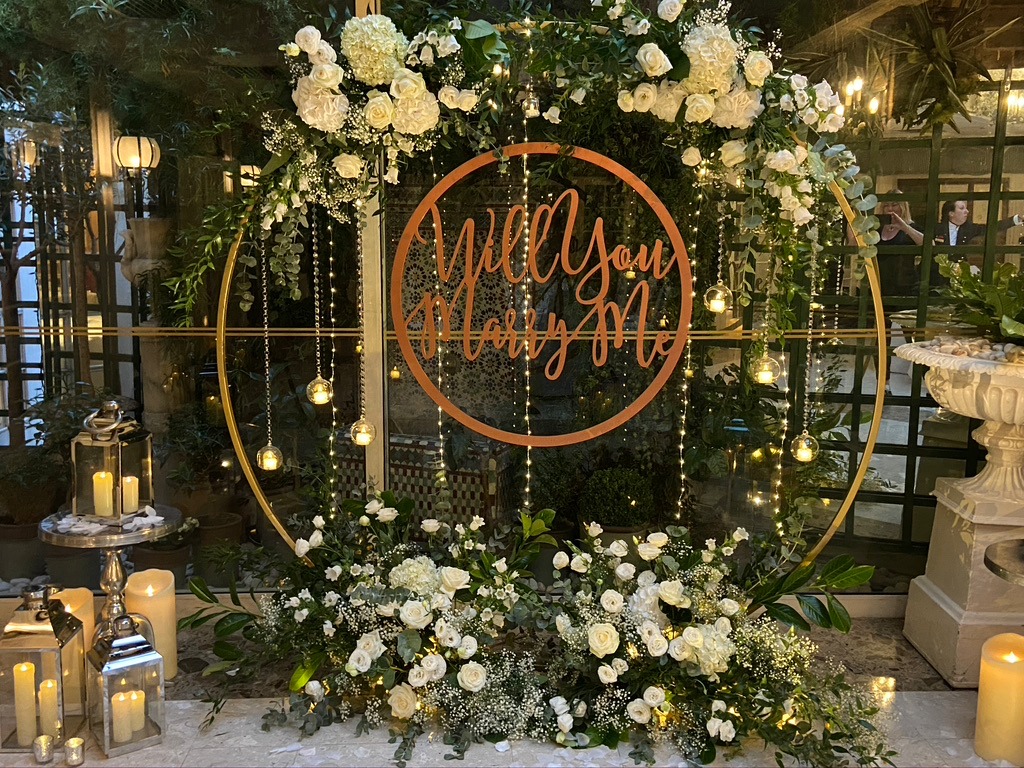 We always recommend having a photographer so that you can capture your unforgettable moment forever, but if you're looking for a more private evening, you can capture the photos yourself!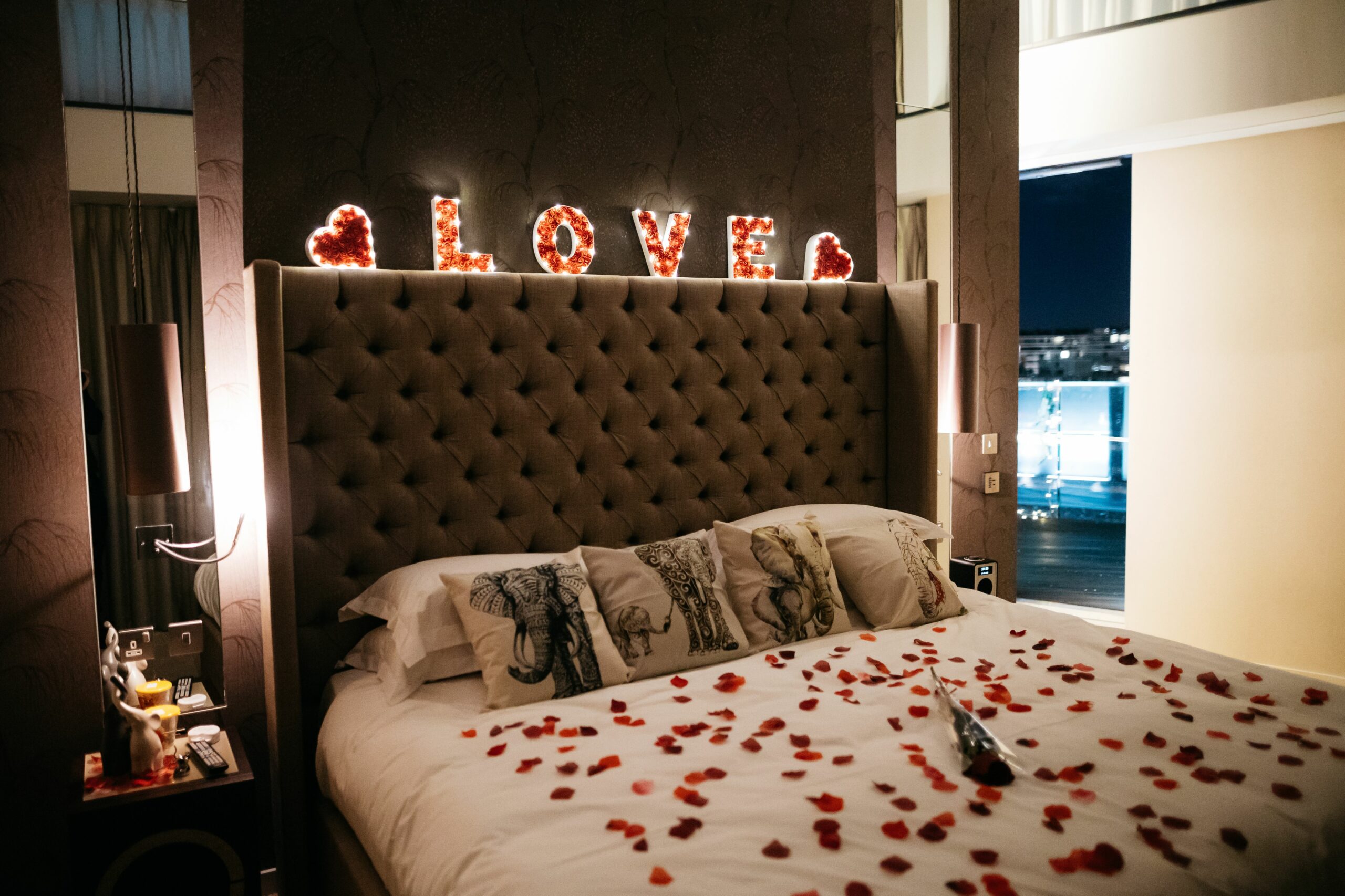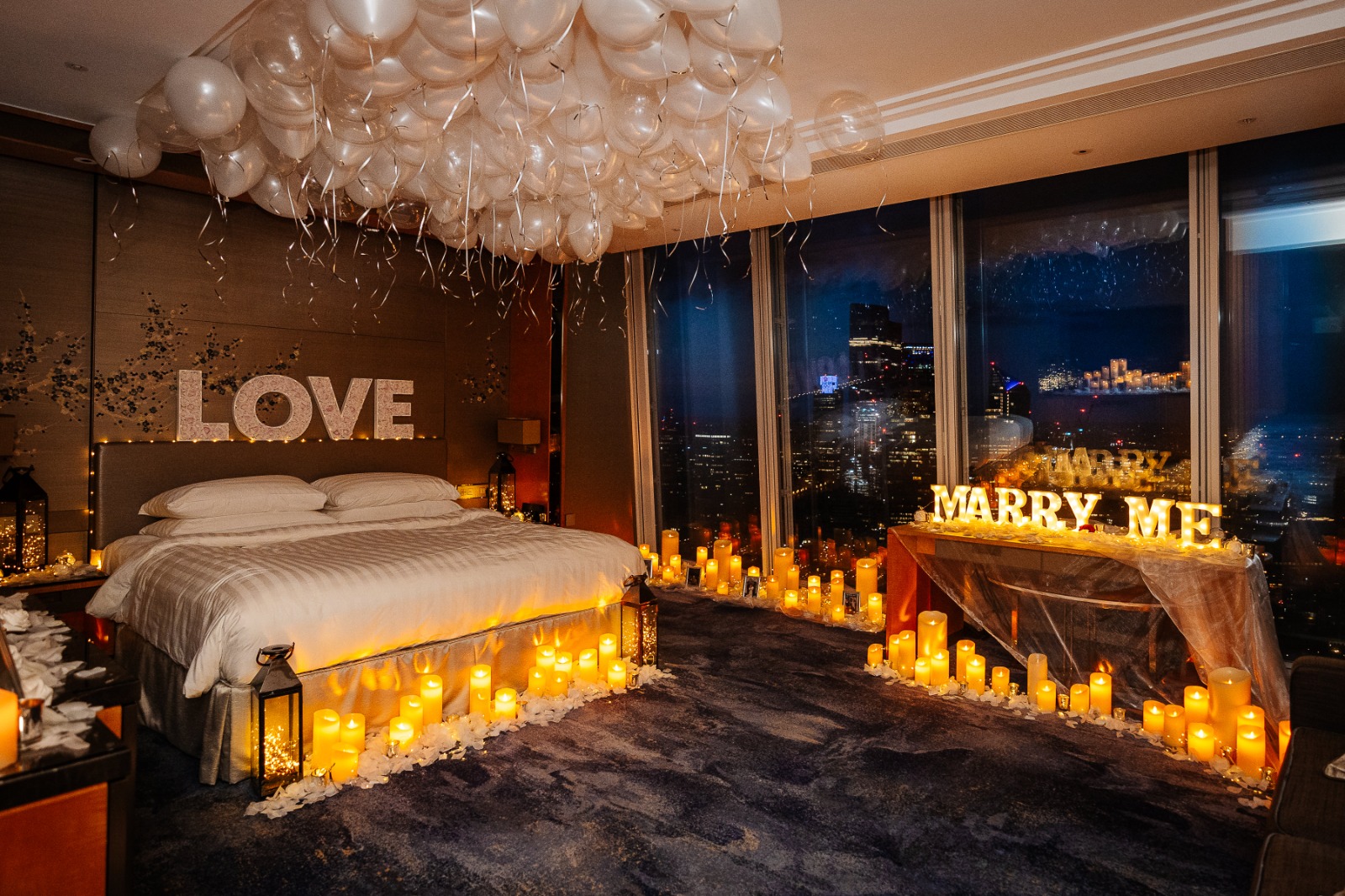 We love the Shangri La Shard for room dec proposals! Whether you want a golden hour sunset proposal or a candlelit night-time proposal, the stunning view of London will only add to the magic and make your proposal that much more unforgettable.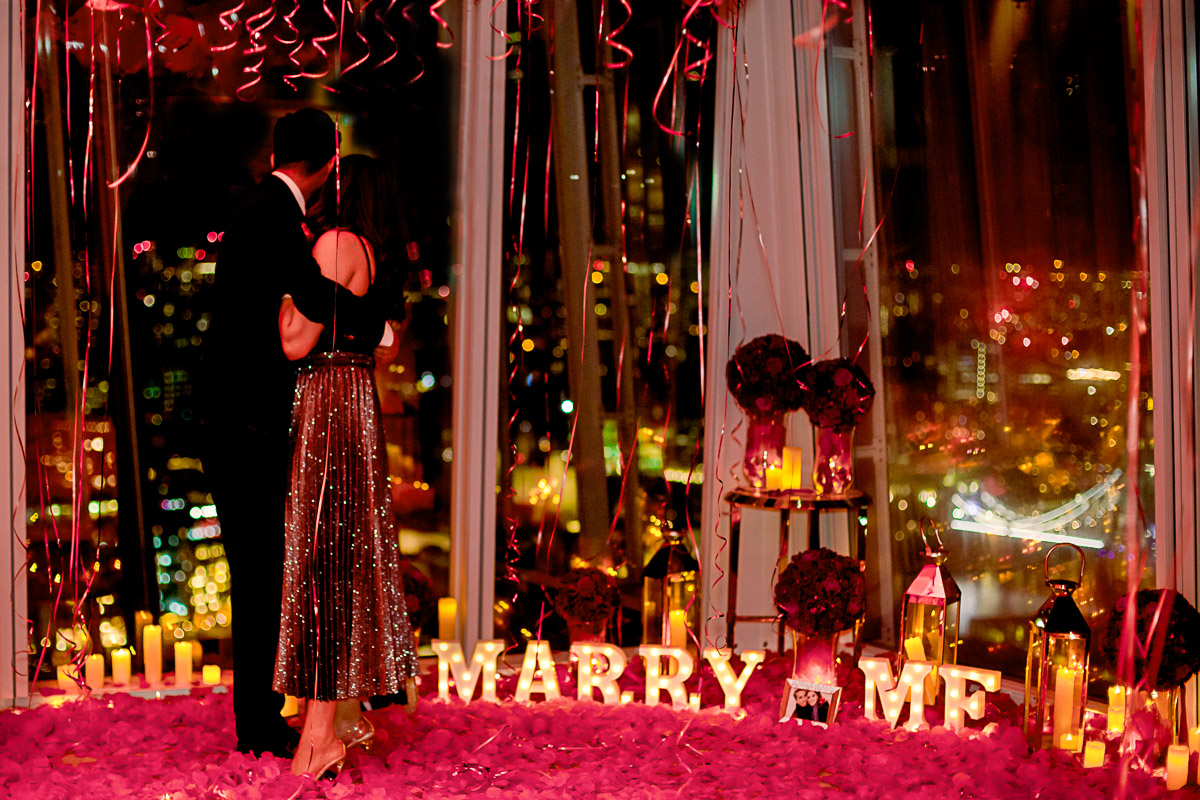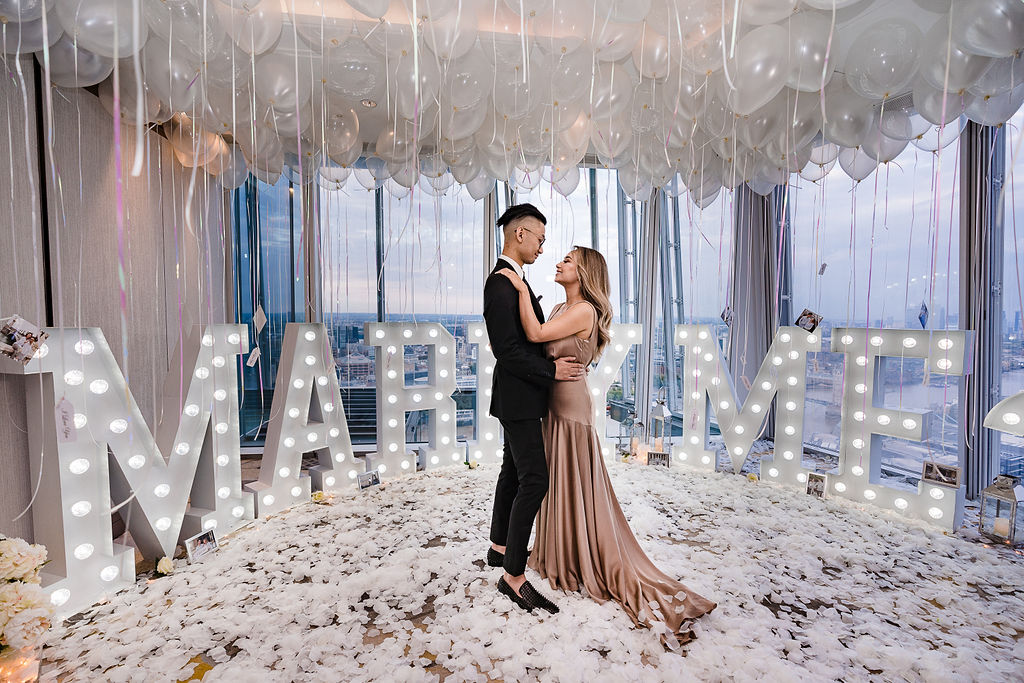 We also love room decorations at the Cheval Three Quays – the classic London view over the river Thames is bound to make your proposal memorable.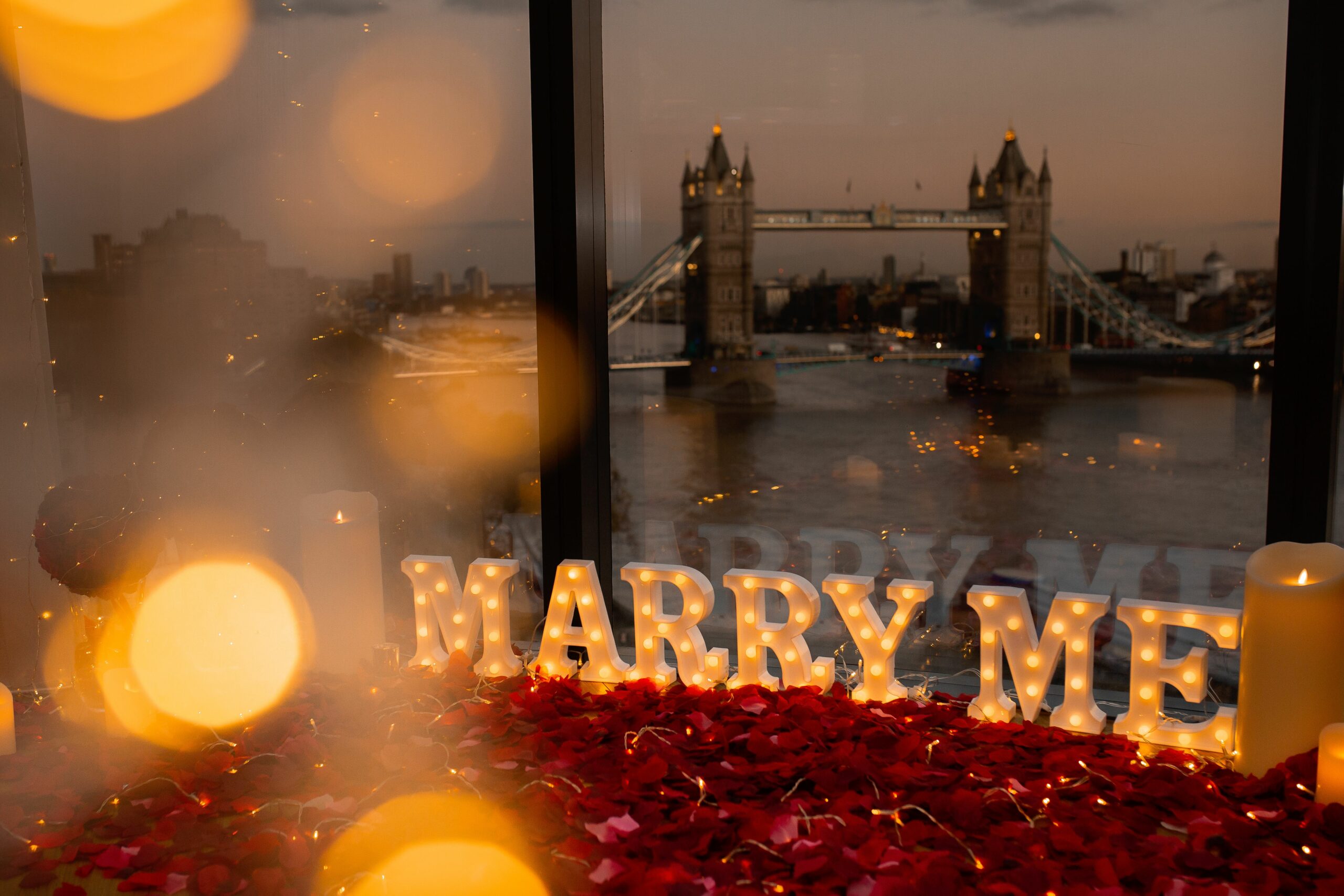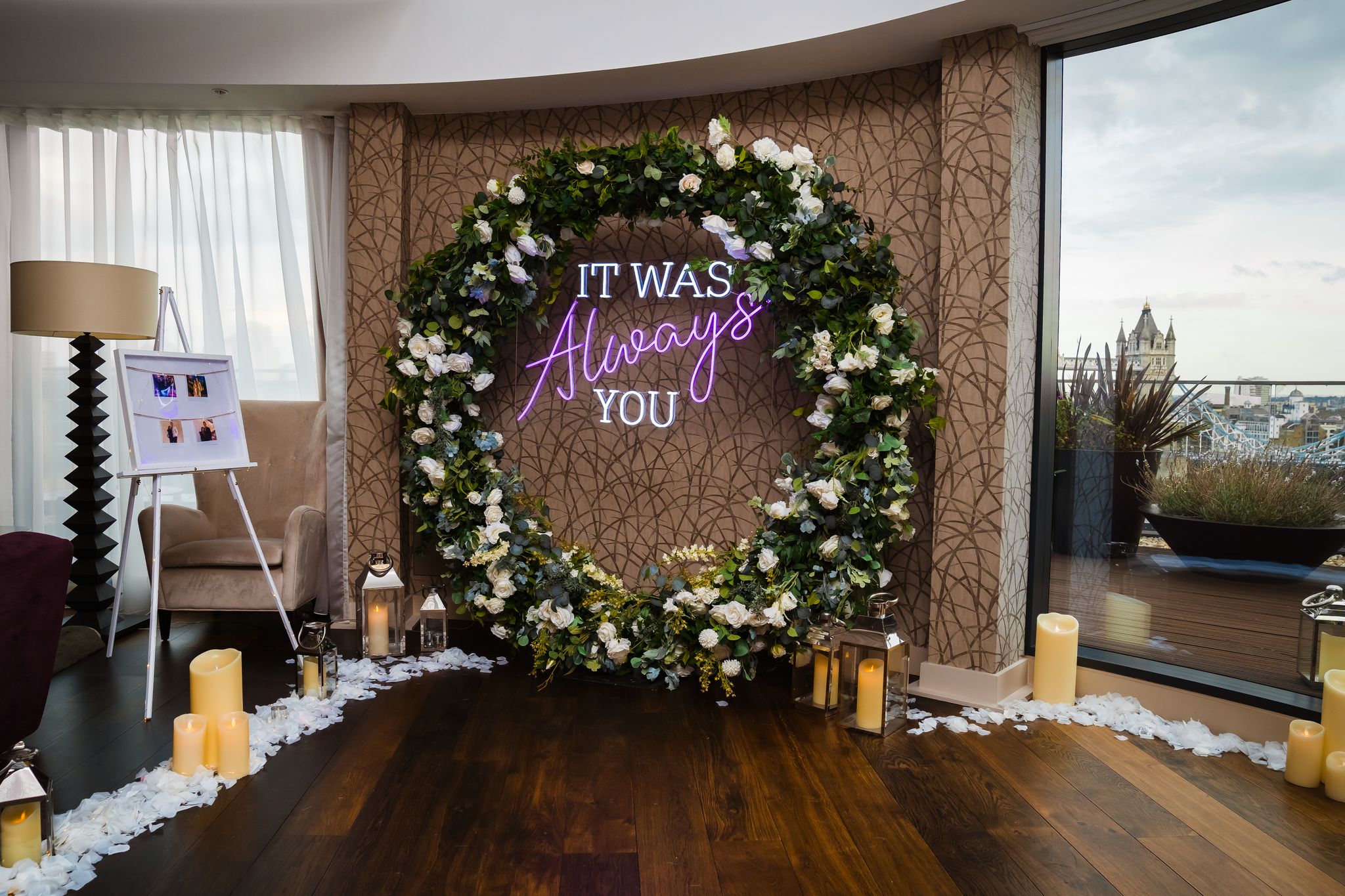 Although we LOVE hotel room decs, we also do at home room decorations! Perfect for that extra comfortable and intimate touch, or even just for peace of mind during the pandemic.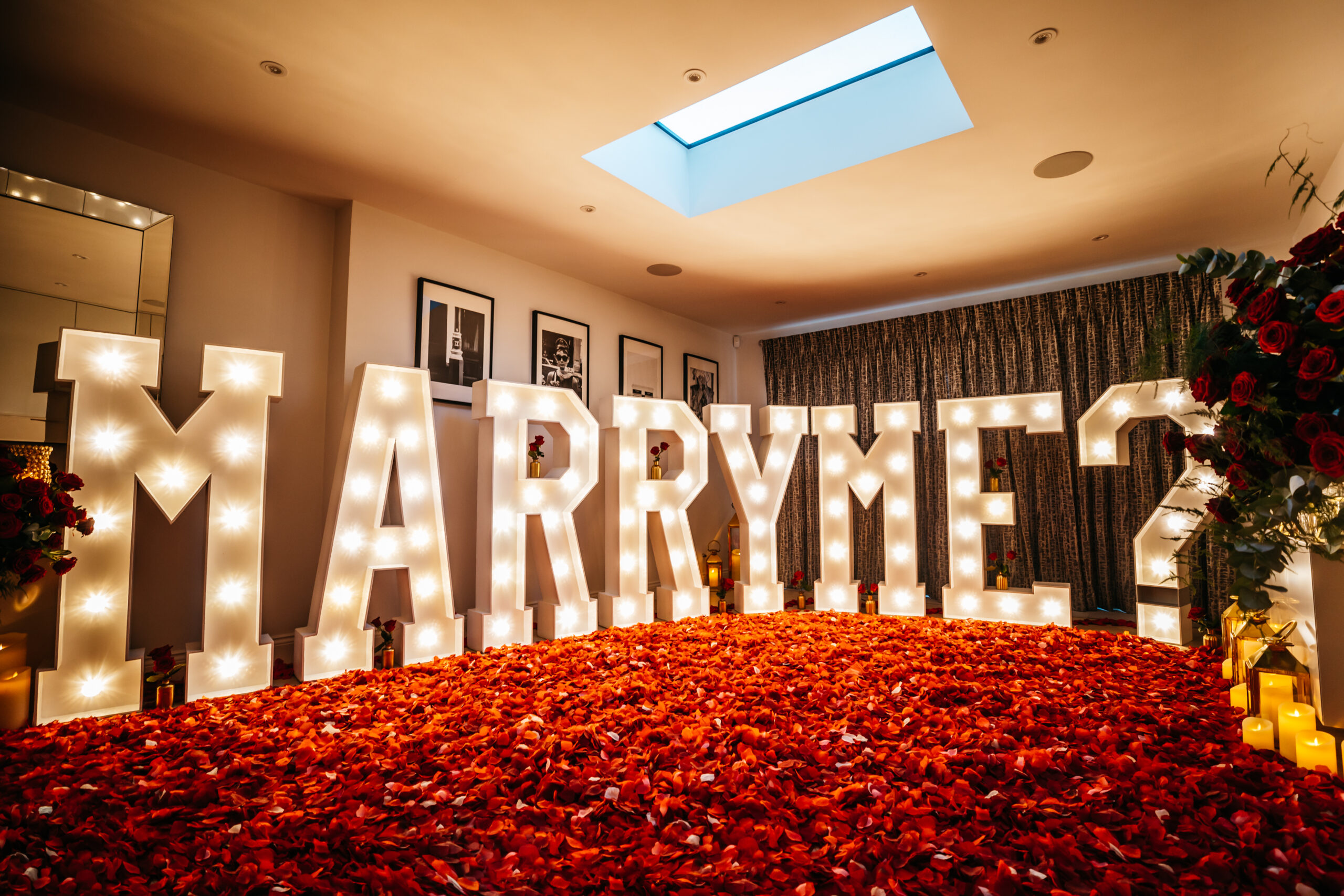 Proposal planner: Amanda Brown