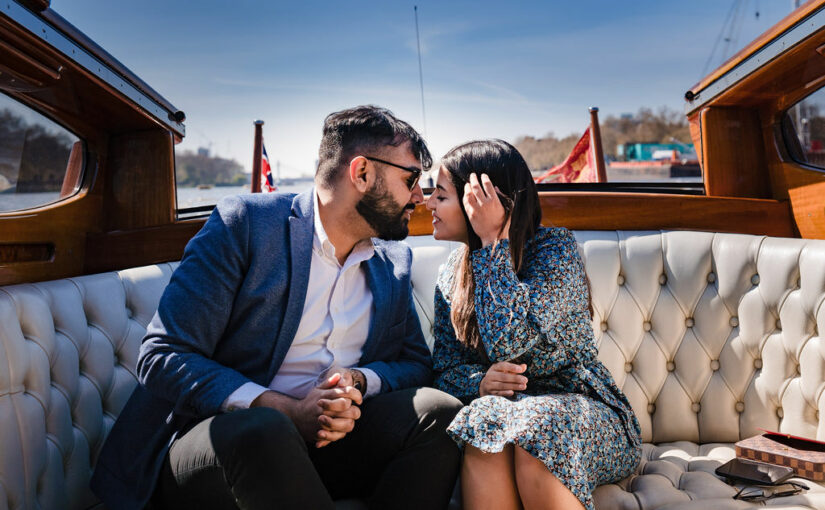 Are you looking for a stylish, classy and relaxing way to propose? Maybe you want something exciting that you've never done before? Or maybe you're trying to find the perfect day or night time date activity for you and your special someone. Well, for all of the above I can say that Thames Limo is definitely the perfect choice for you!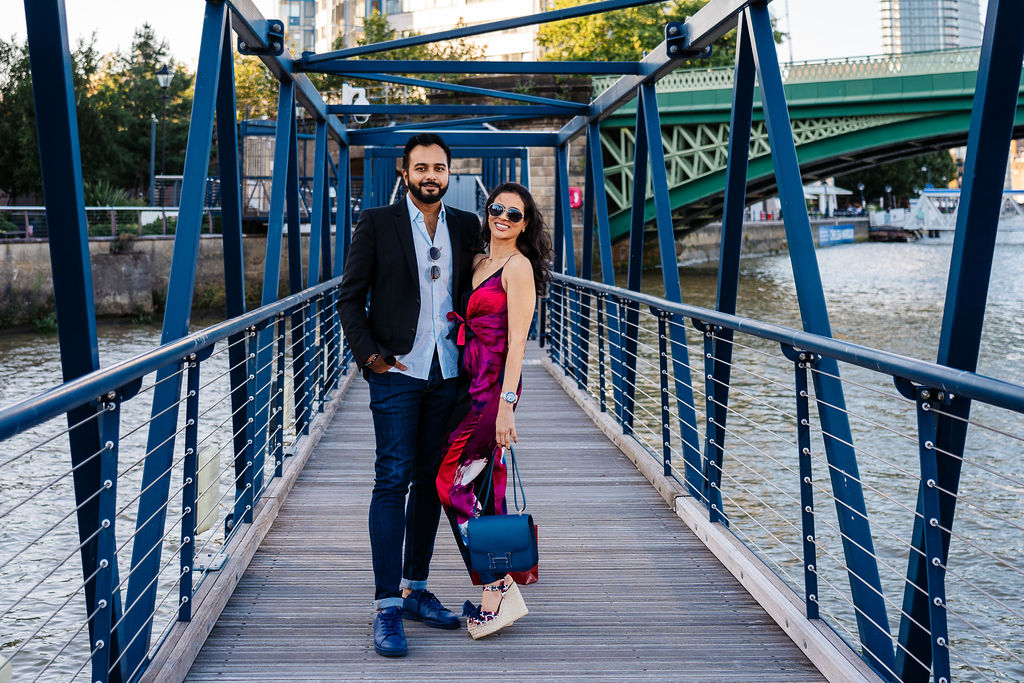 We love Thames Limo, and always suggest it to our clients who aren't already sure what they want to do. It's something that everyone will enjoy (as long as you like boats!) Here are all the reasons why Thames Limo is the perfect activity for a date, a proposal, or any type of celebration!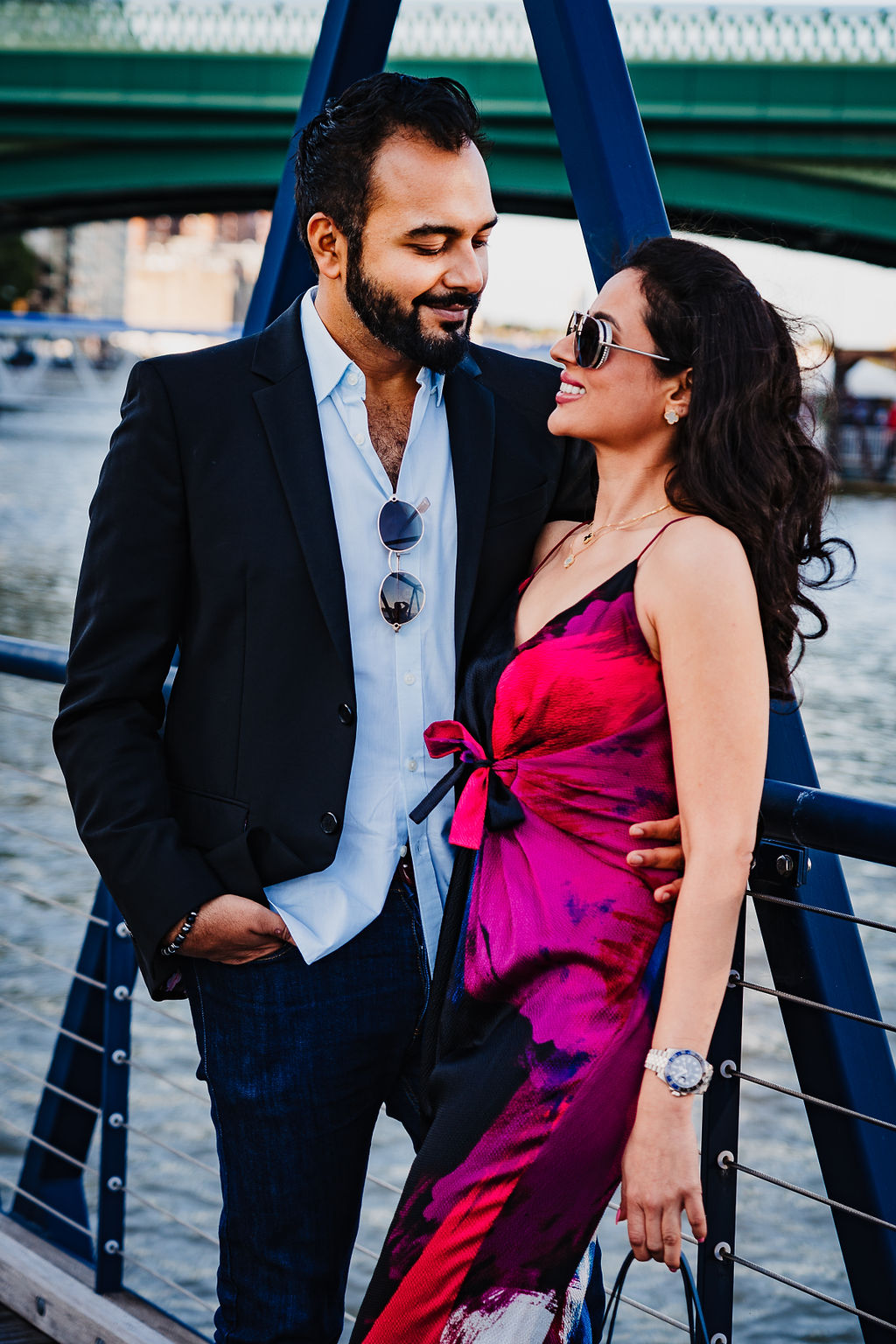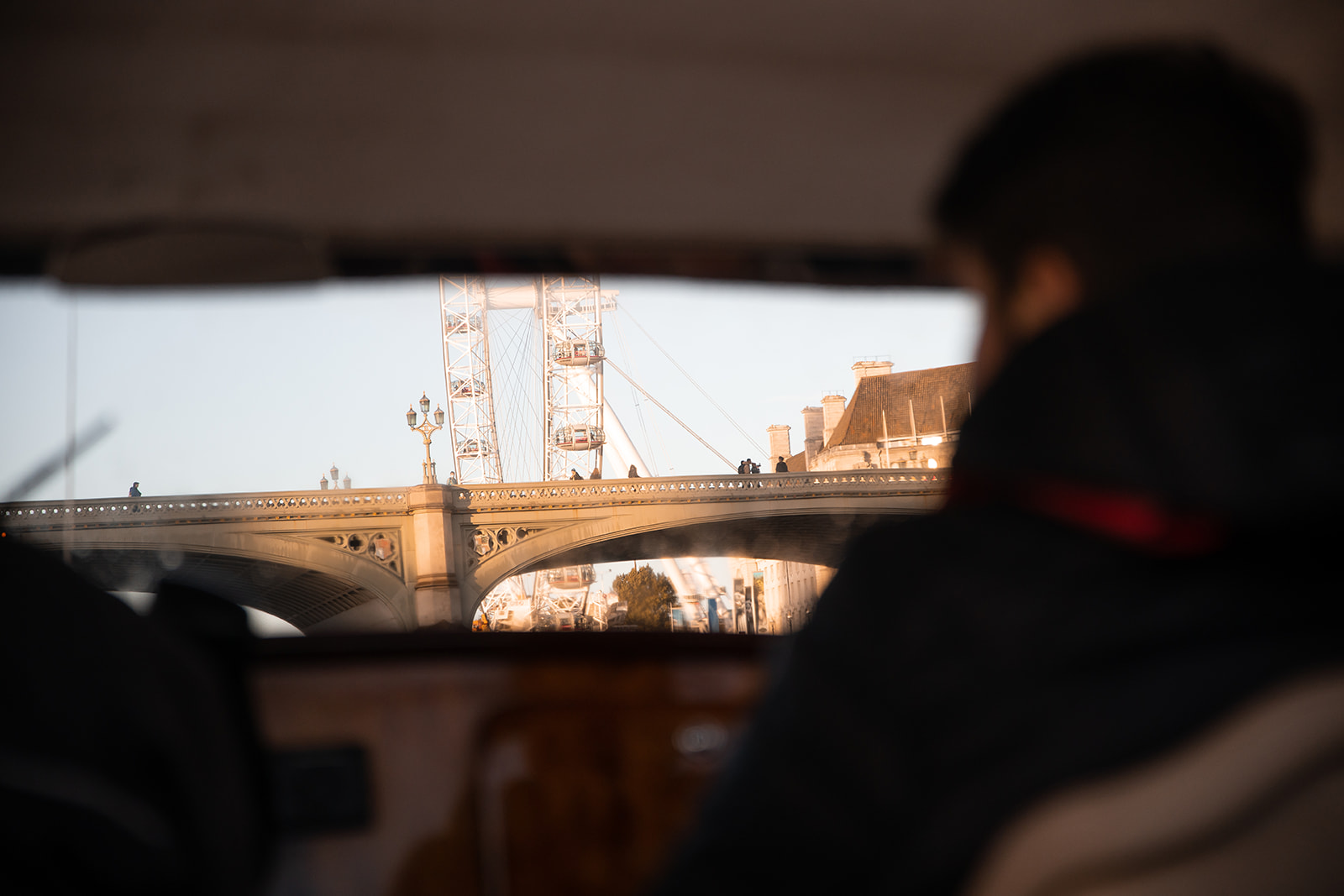 The main reason is because it's such a memorable experience! Not many people can say that they've travelled down the Thames taking in all the views in such style. Whilst you and your special someone sit back and relax, enjoying the stunning views from the river, you'll be sipping Prosecco! We'll also provide you with some blankets so you can stay cosy and warm throughout your whole boat trip.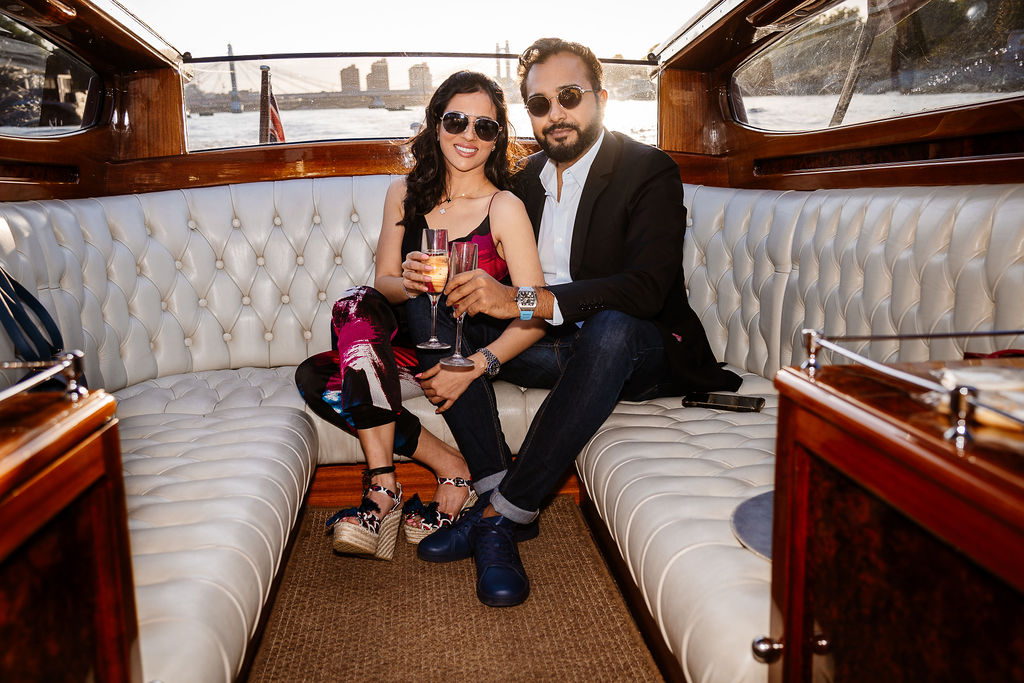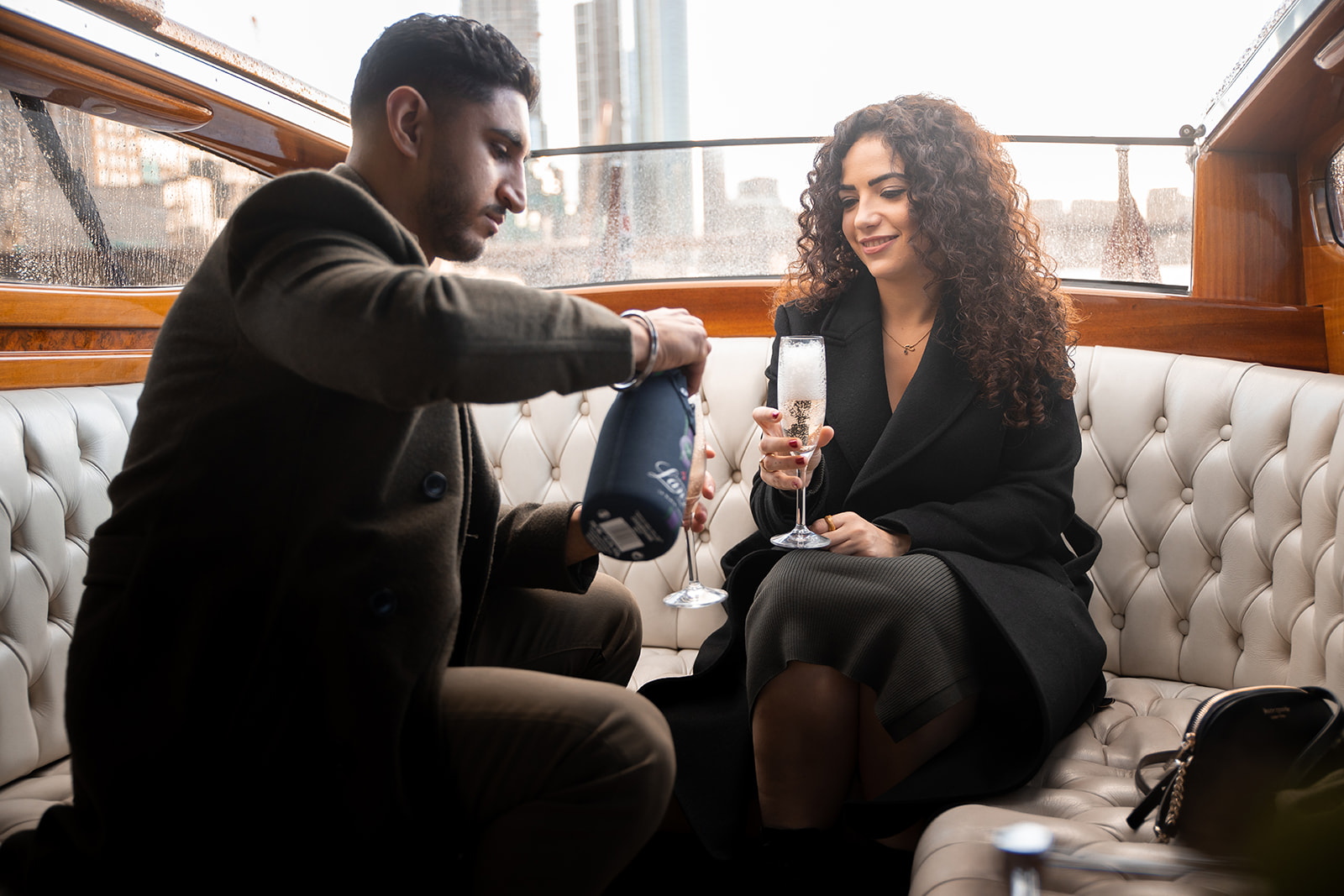 It's also the perfect way to see lots of London, if you're here holidaying. You will pass under Albert Bridge and Tower Bridge, driving passed the Houses of Parliament, Big been and Westminster Abbey. Doesn't that sound like a great day of sightseeing?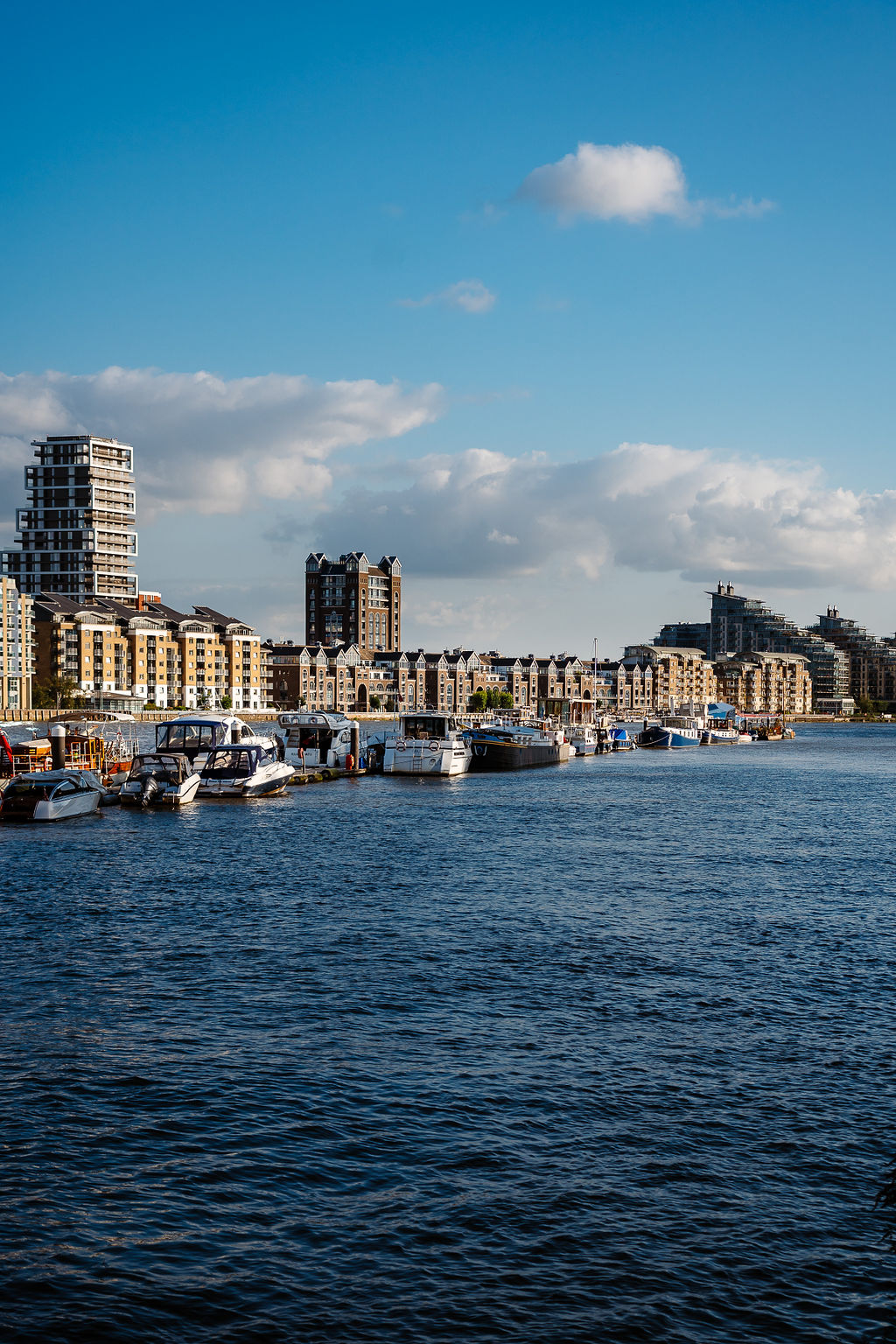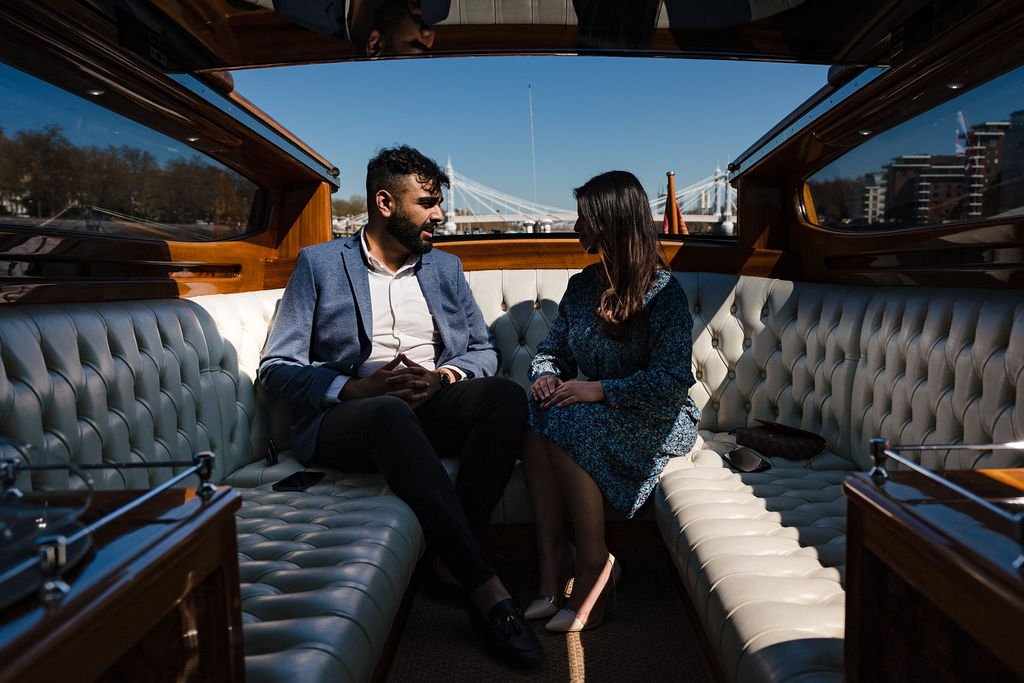 Your boat journey can be anywhere between an hour long to three hours long, with the option of having dinner and drinks bought right to you by a personal waiter. And you can have a photographer there too, discreetly capturing your special moment.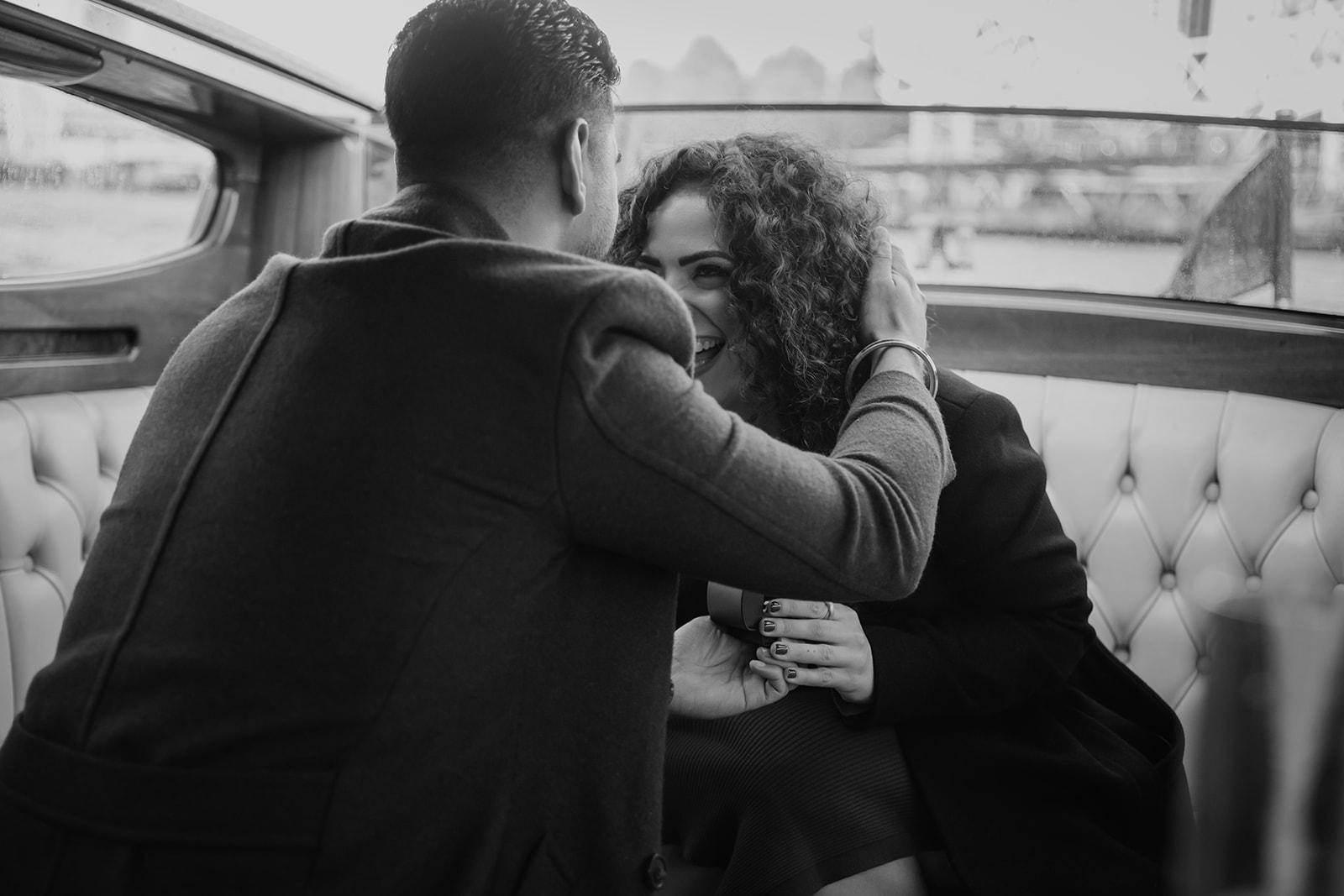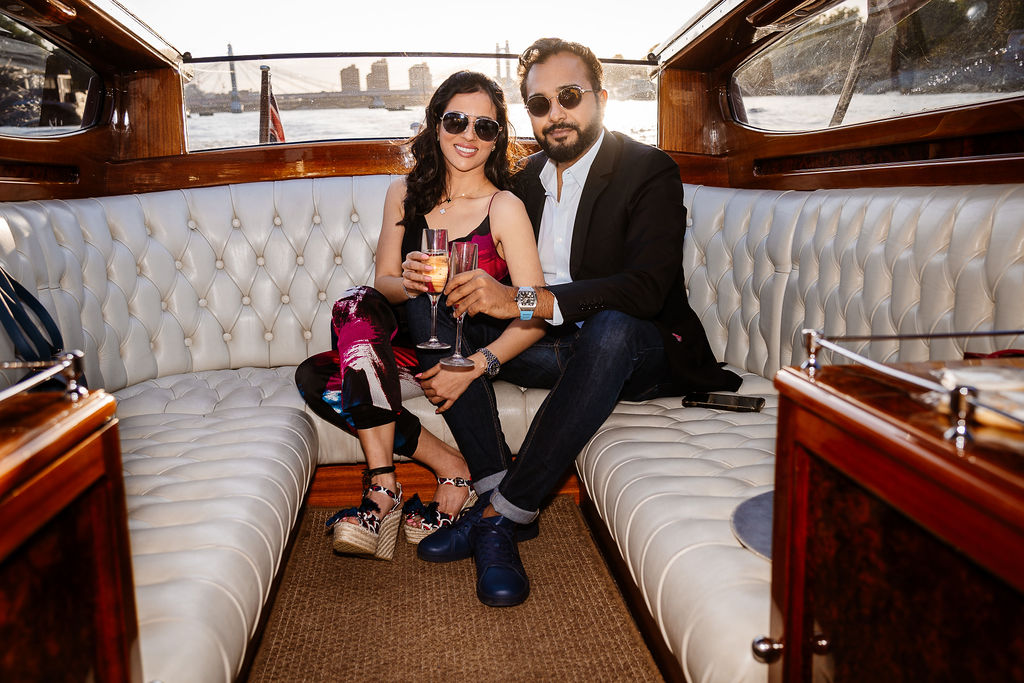 As you get off the boat we can arrange for on of our proposal planners to be waiting with a bunch of roses to hand to you both. Then you can continue with your day of celebrations!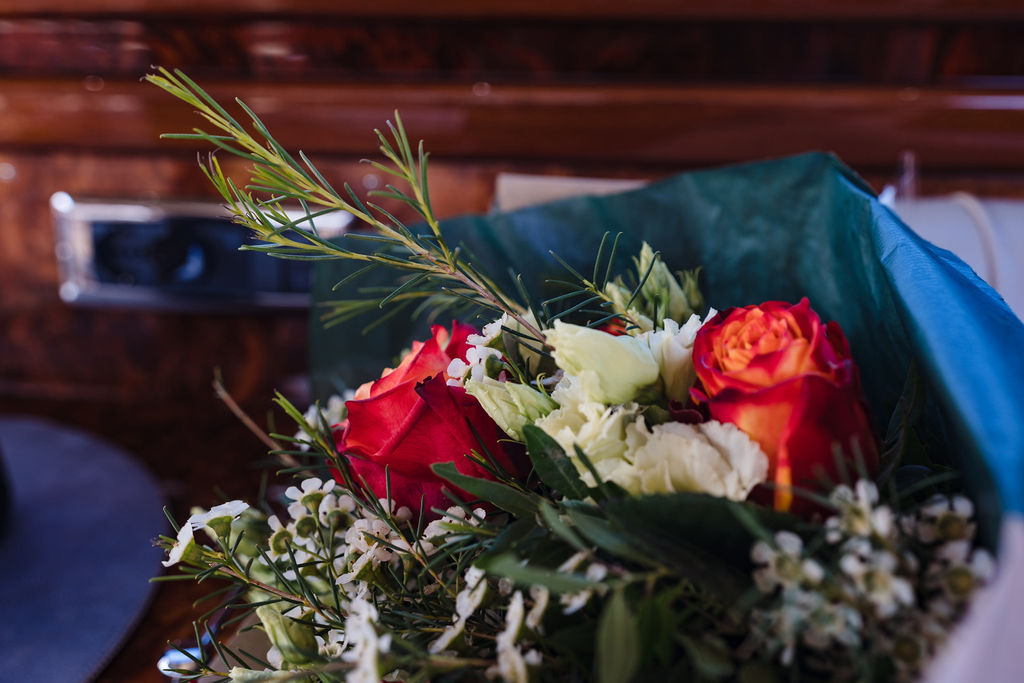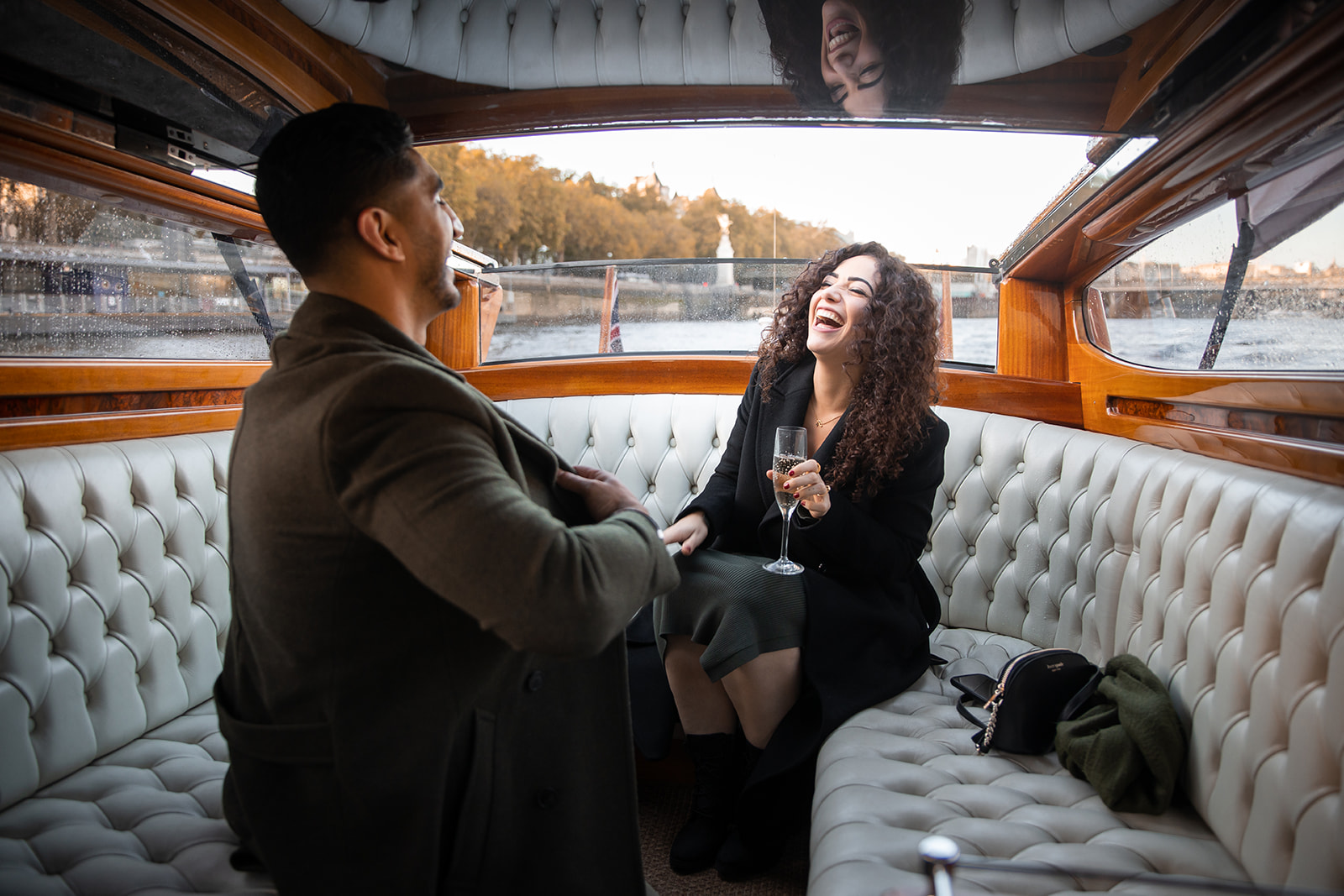 Proposal planner: Amanda Brown
Location: Thames Limo