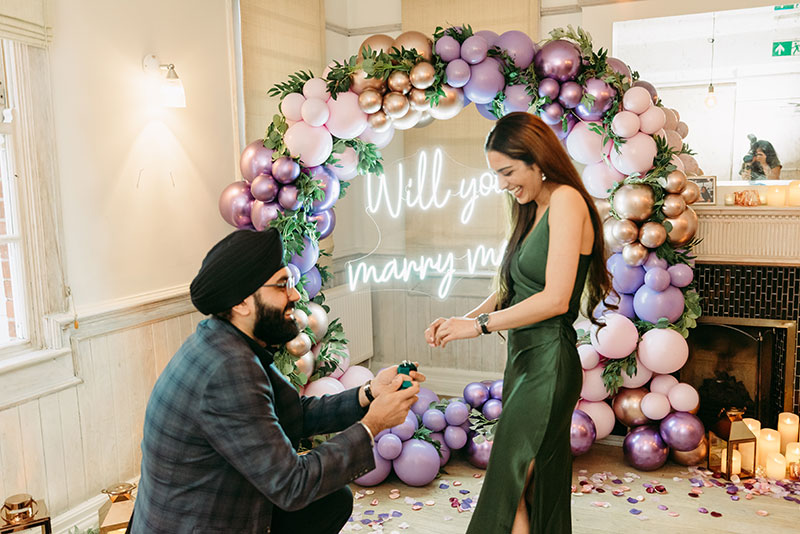 Sometimes you just know. Karmveer knew, from the very beginning, that he wanted to ask Kirti to be his wife, and he wanted to ask in purple. Kirti's favourite colour, its tones add regal elegance and drama to your proposal scene and when paired with the perfect couple, will never let you down.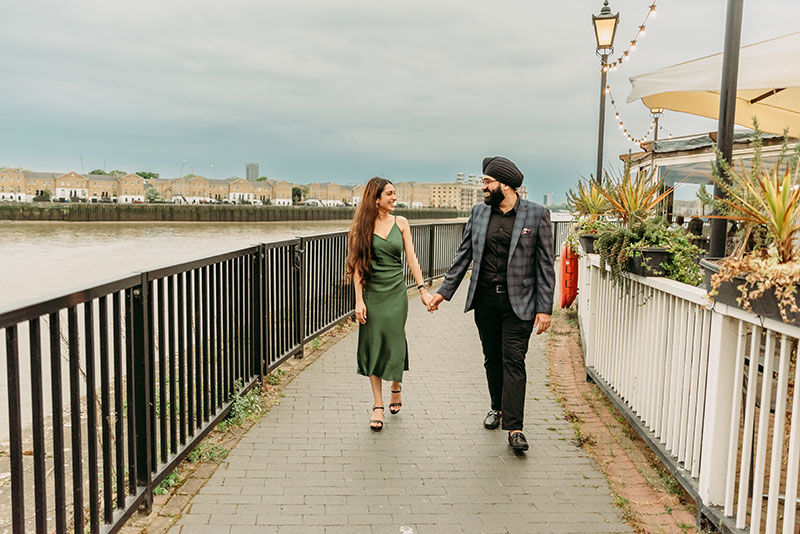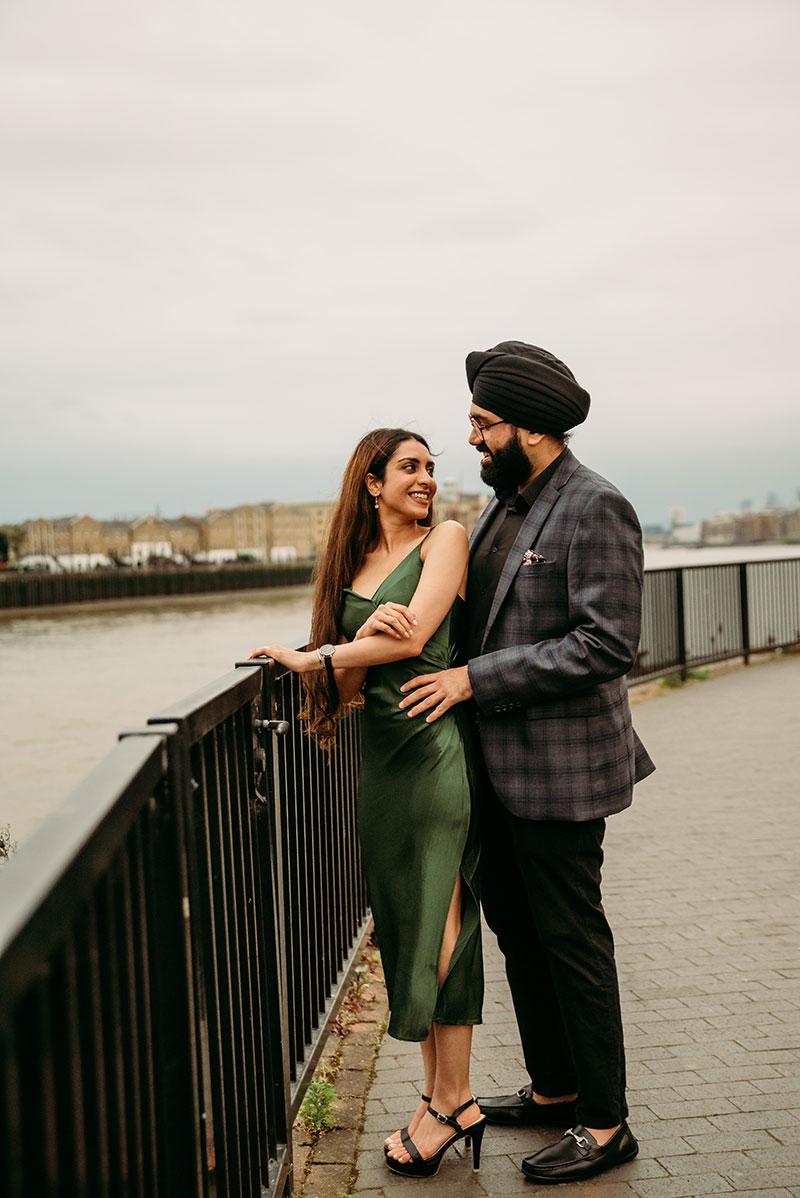 On that very special bright and crisp day in London, Kirti dressed at home for dinner at Gordon Ramsey's famous Thames-side restaurant The Narrow, for what she thought would simply be a lovely dinner by the water. Meanwhile, our team is putting together the backdrop to the start of the rest of her future!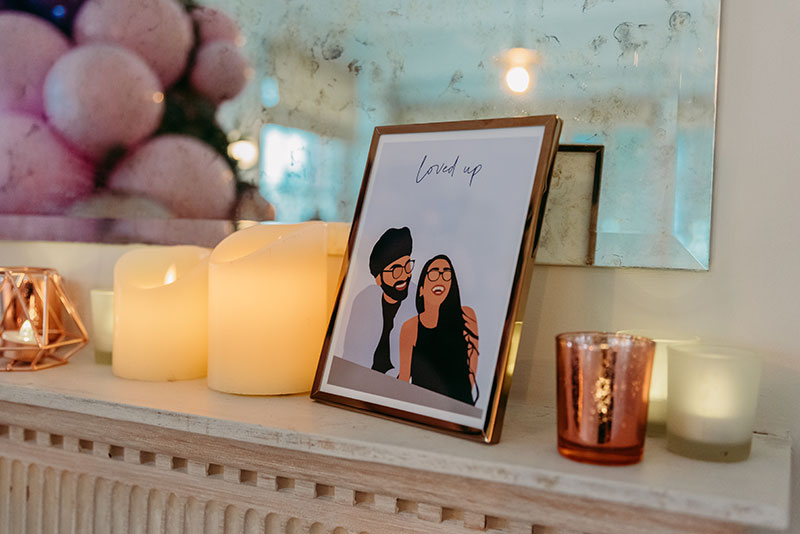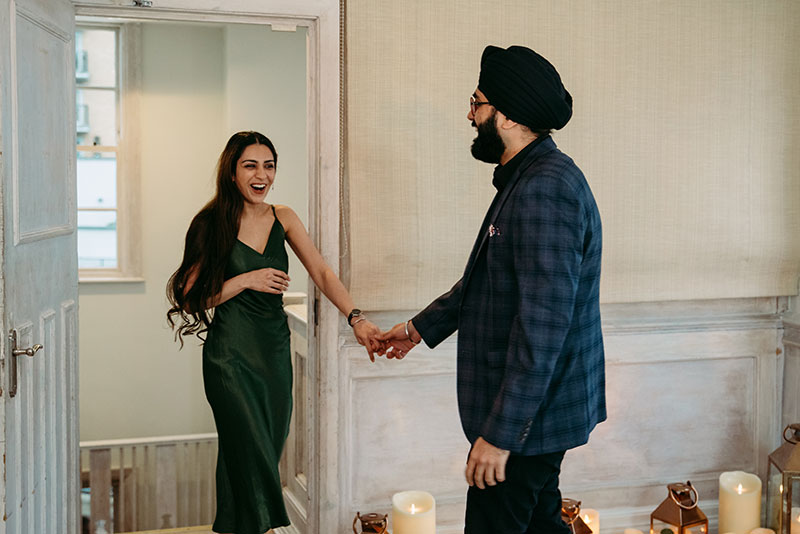 Our specialist teams coordinated a glorious proposal hoop adorned with balloons to create joy and celebration in their private upstairs room. The walls were lined with lanterns and rose petals and nestled amongst them were hand selected photographs of the happy couple in their most cherished moments together so far. Pride of place on the mantle, declaring their love, was a hand drawn illustration of their favourite picture. A keepsake for what was about to be a very memorable night.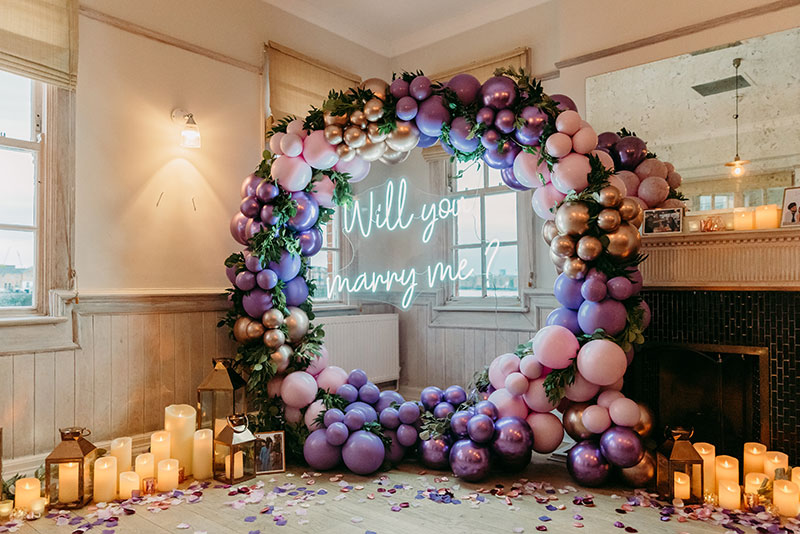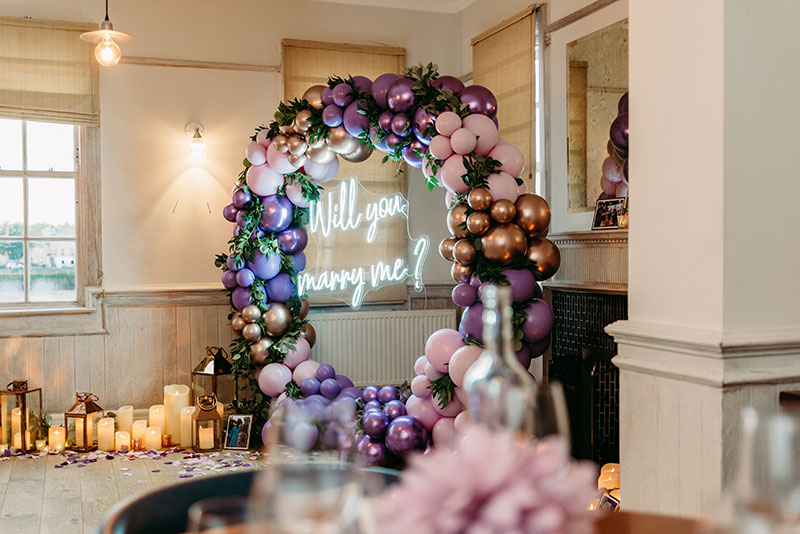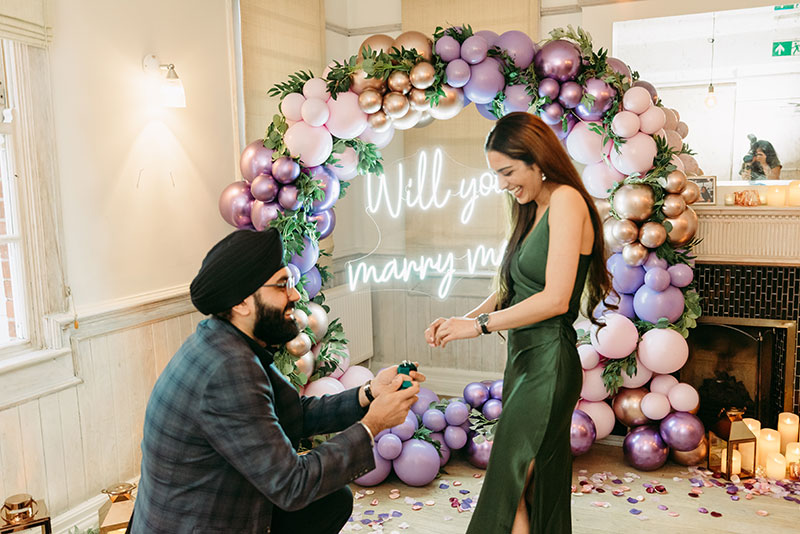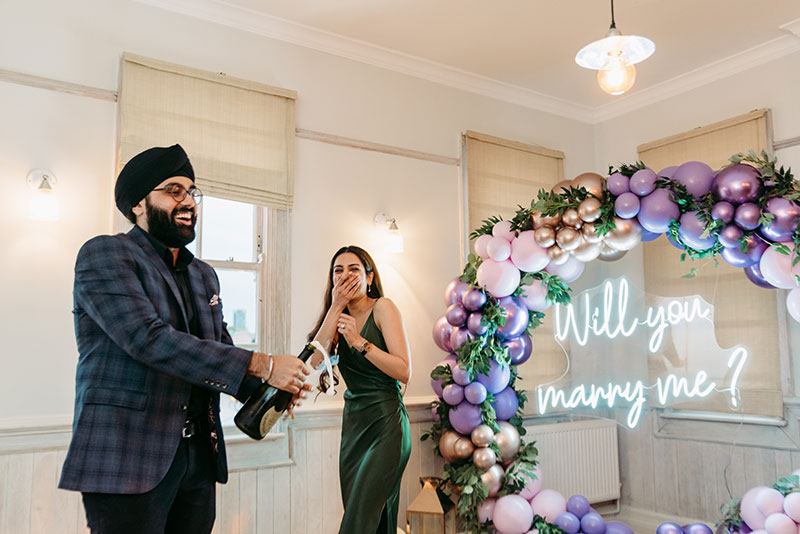 Keepsakes are one of our all-time favourite ways to add a personal touch to your scene. They become a tangible reminder, a memory of just how much love was shared on that evening, and just how much more is yet to come. Our team can make magic happen, and sometimes just one photograph can inspire a whole range of bespoke gifts and keepsakes for your loved one. So… if you're thinking of popping your own question, keep an eye out for those photos that make you laugh, make you smile, and make you know that they are the one for you, and our team will make magic just for you.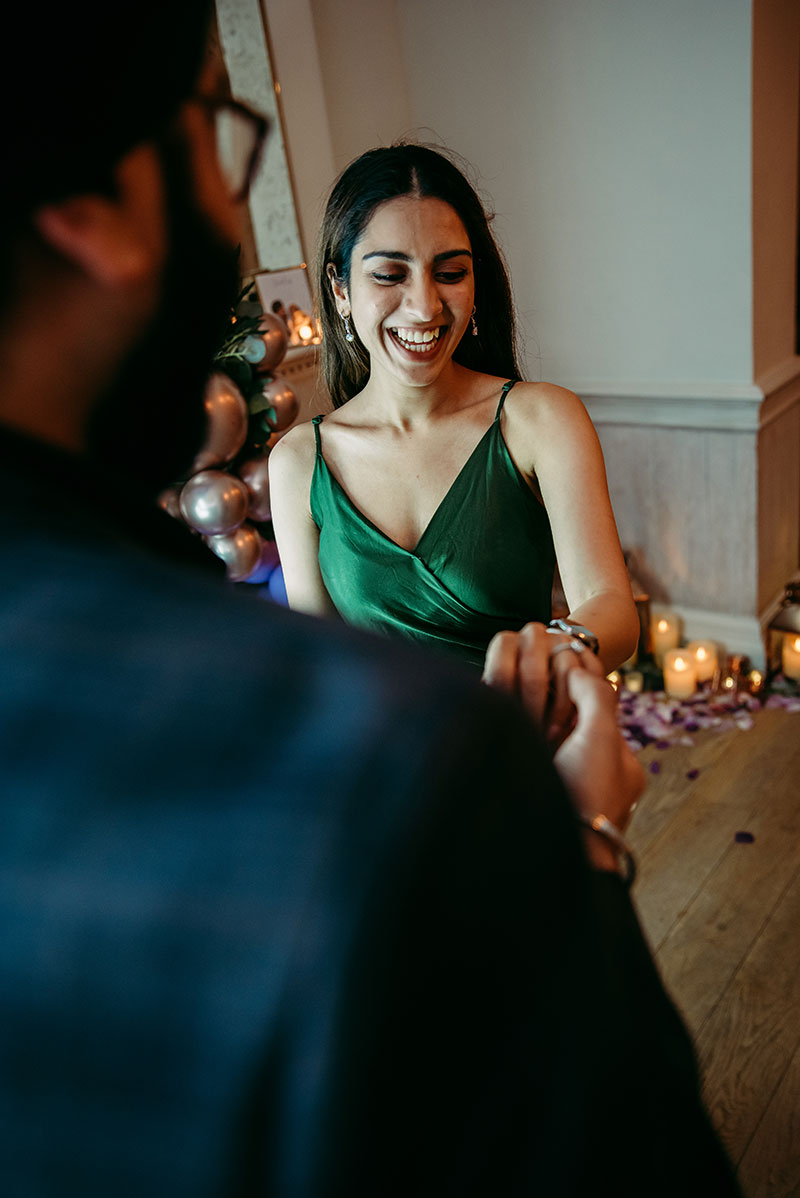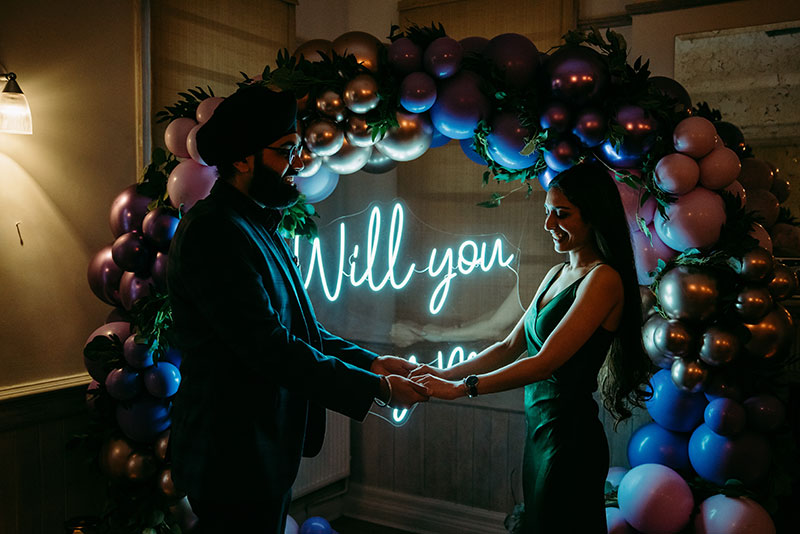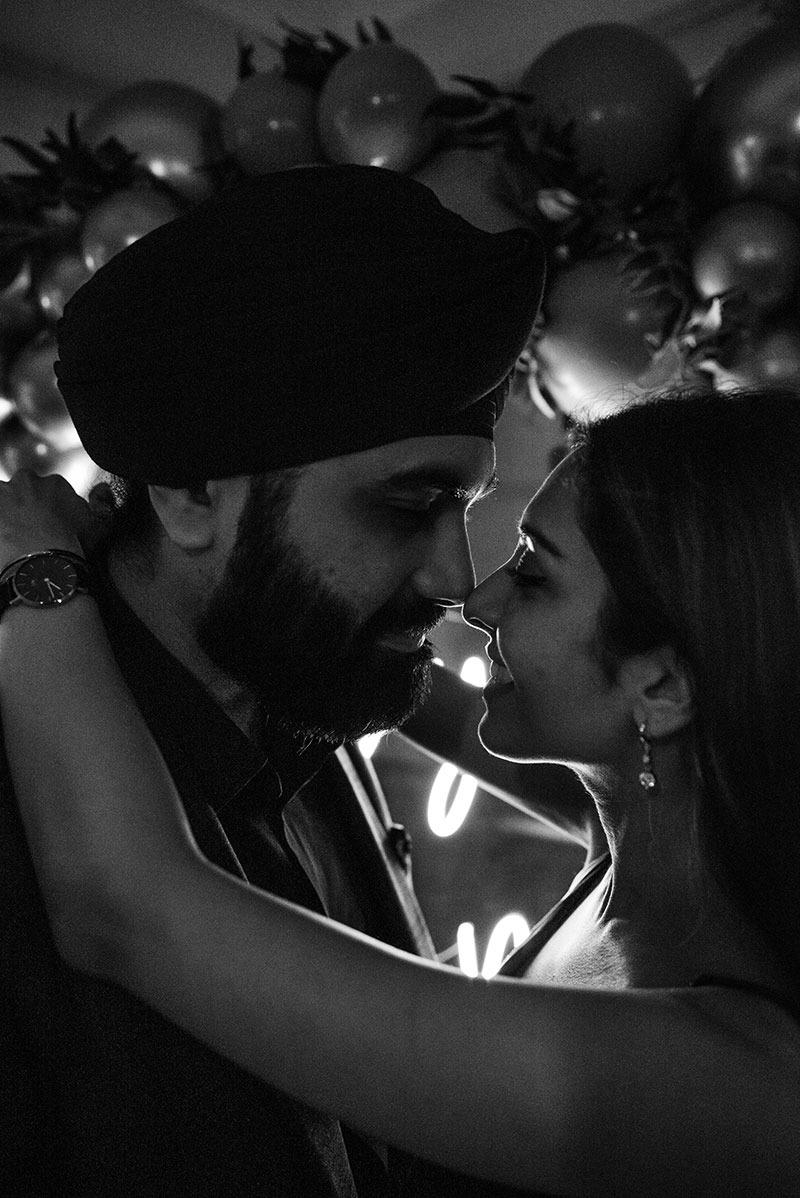 As for Karmveer and Kirti, their love shone through in their smiles. Their waterside proposal saw tears, laughter and champagne all round, and our team is just so very happy that we could be a part of their special day. Congratulations to the happy couple, from all of us hopeless romantics here at the One Romance.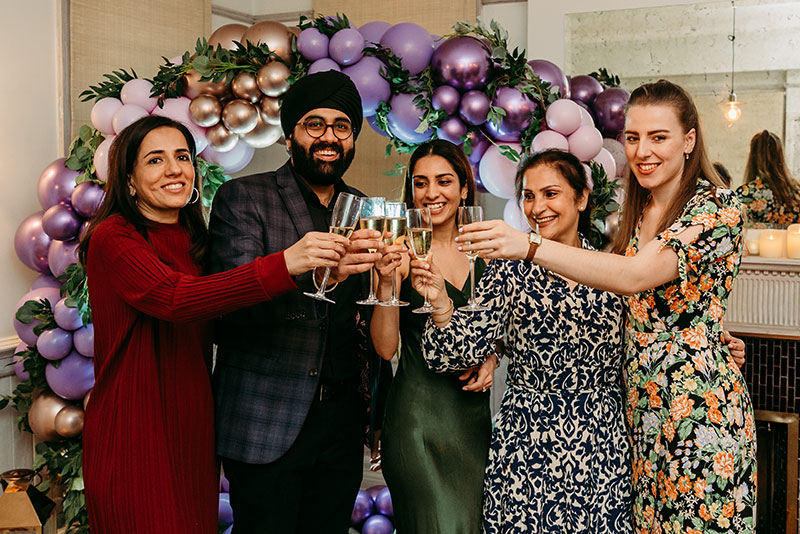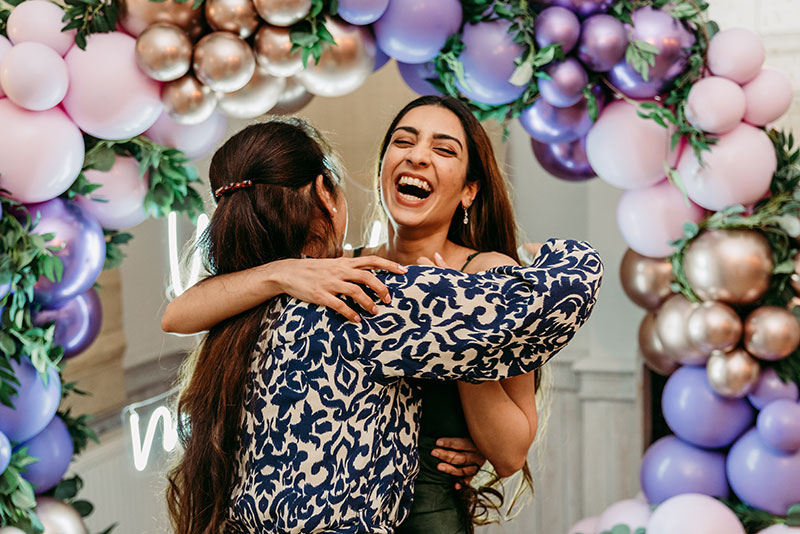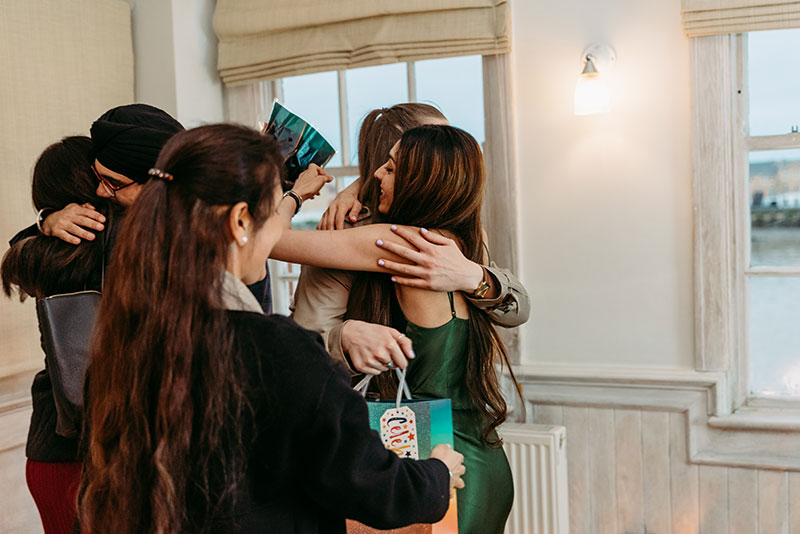 Photographs by Roshni
www.roshniphotography.com
@roshniweddingphotography
If you like this balloon arch proposal you might like to read all about 'Propose under a balloon arch'.