Beauty and the Beast Theme – Proposal at Blake's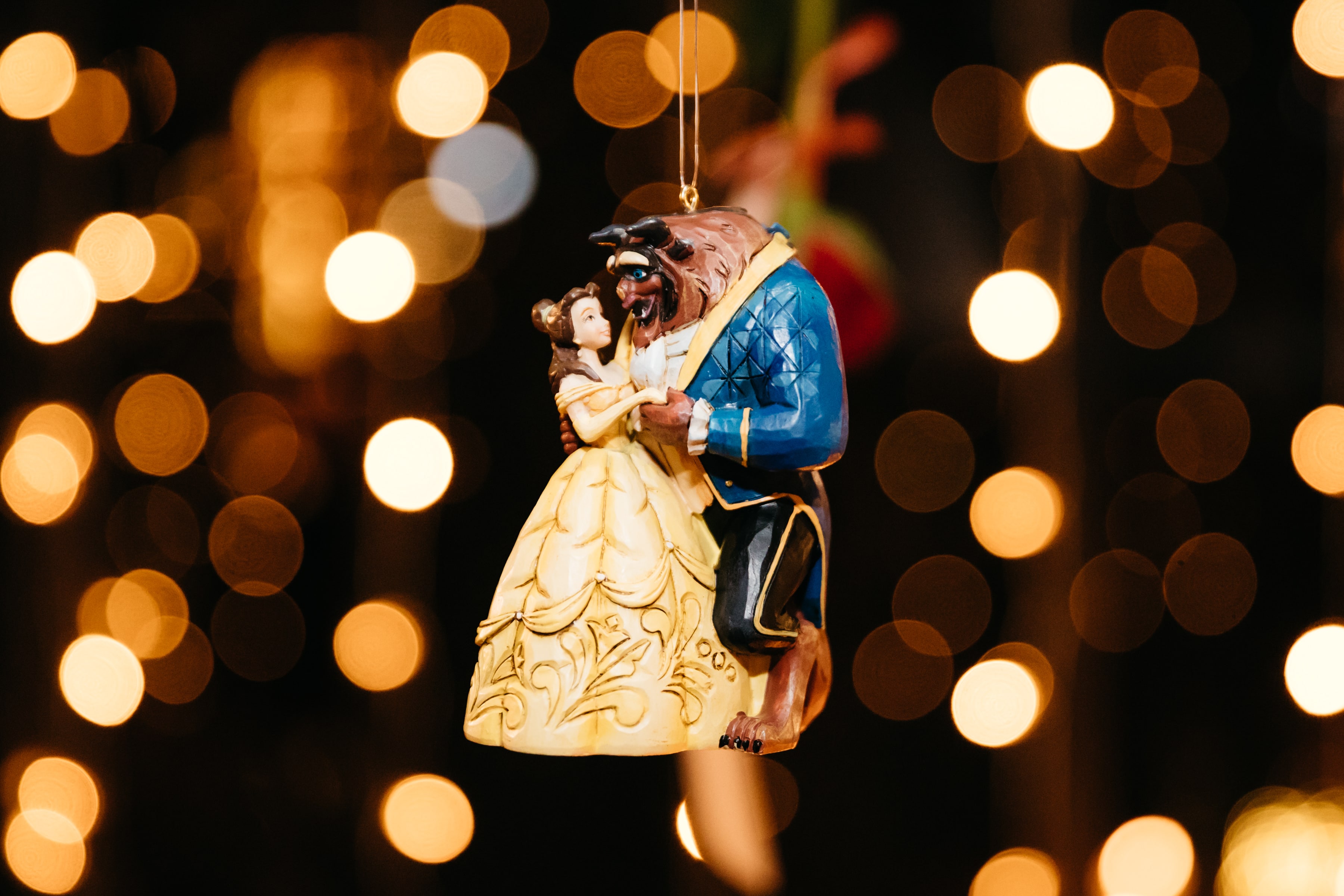 Fairytales do come true!
Yagnik got in touch as he wanted to propose to his girlfriend with a Beauty and the Beast theme. It was his girlfriend's favourite Disney film and he wanted their proposal to be a dream come true for her. Our Proposal Planners put together a beautiful idea for him and found the perfect location: the birdcage in Blake's Hotel!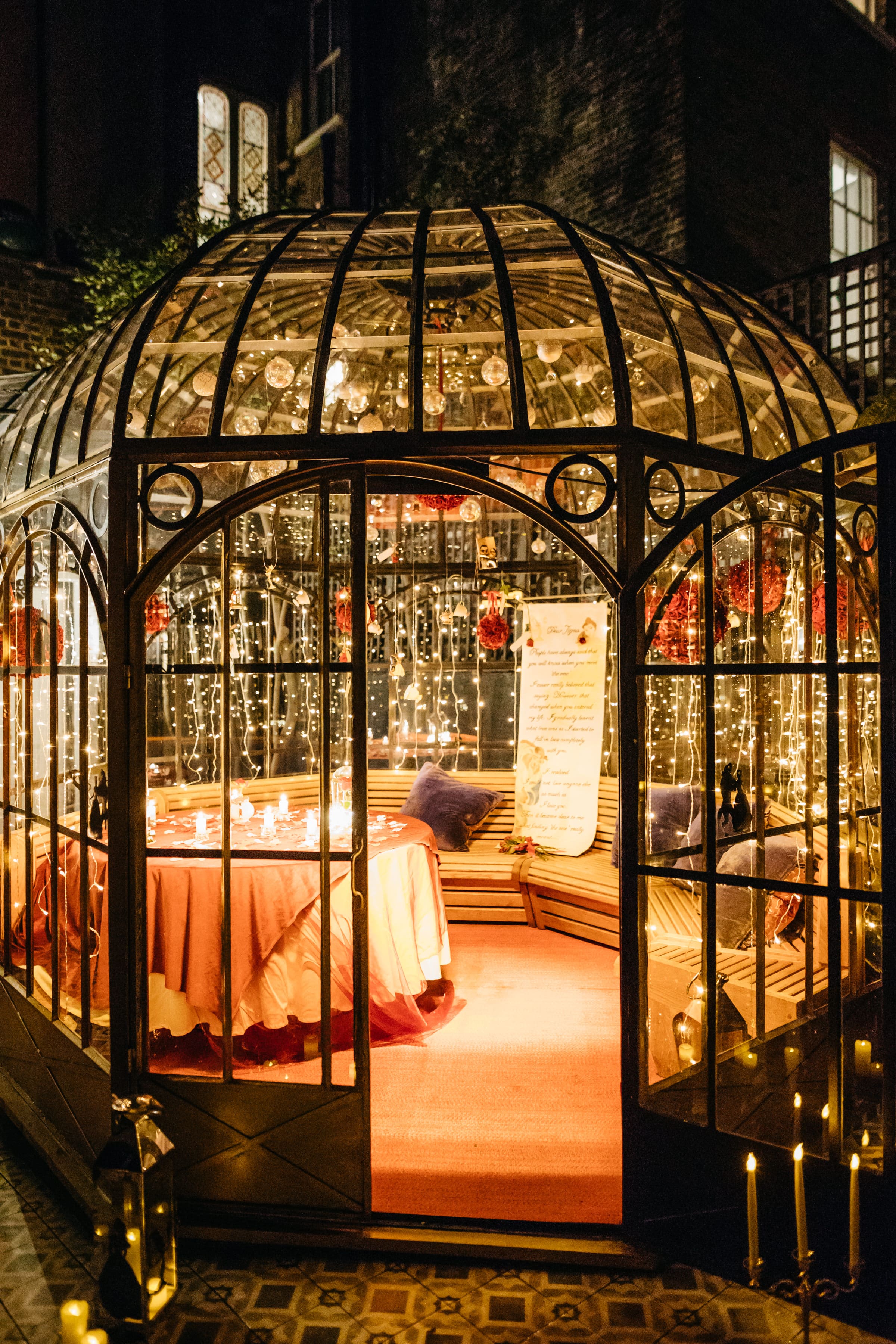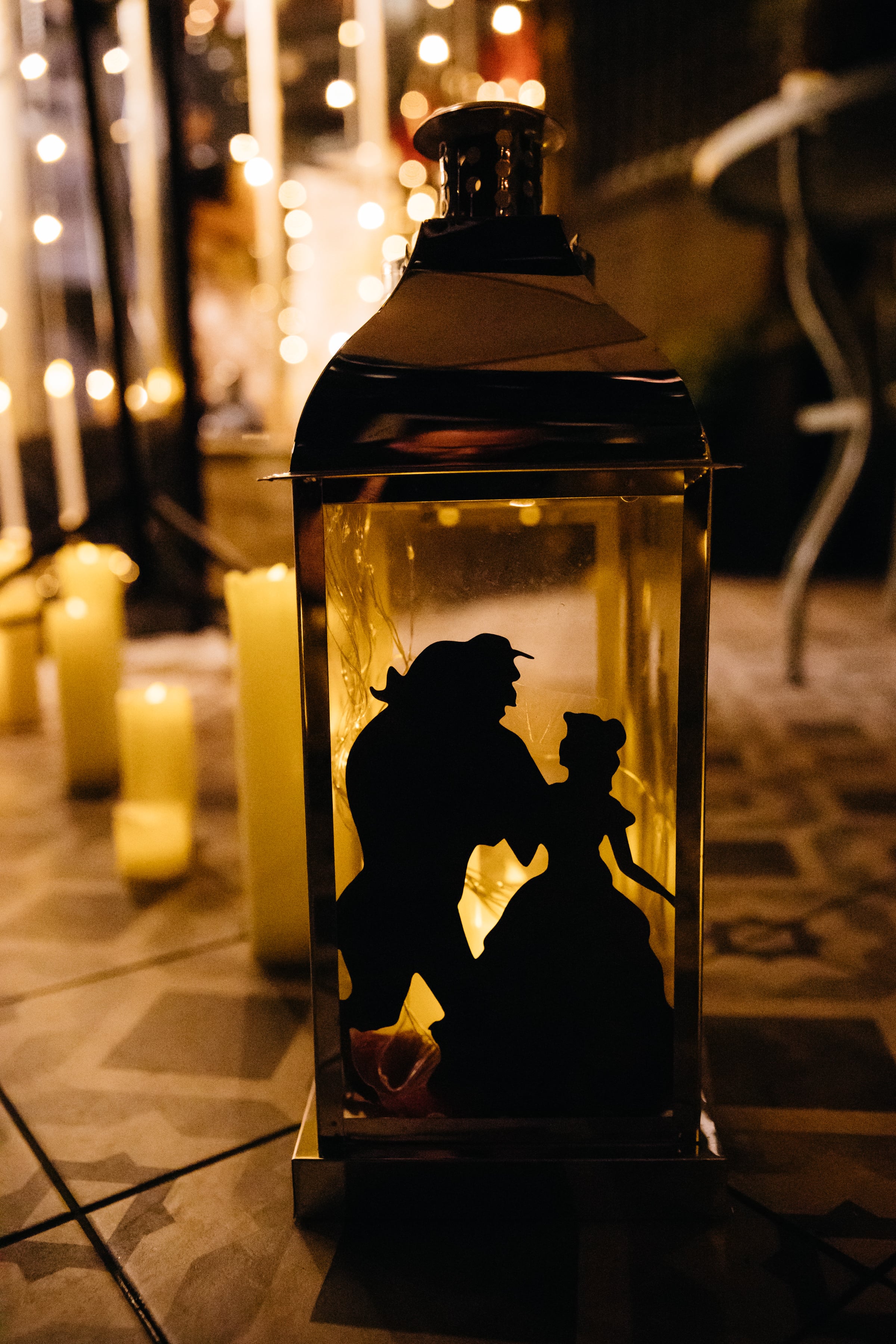 The Team thought of everything. From an enchanted rose to Mrs Potts and all the other characters hanging from the ceiling to silhouettes of Belle and the Beast. The birdcage was transformed so that everywhere you looked, you were immersed in the Disney world!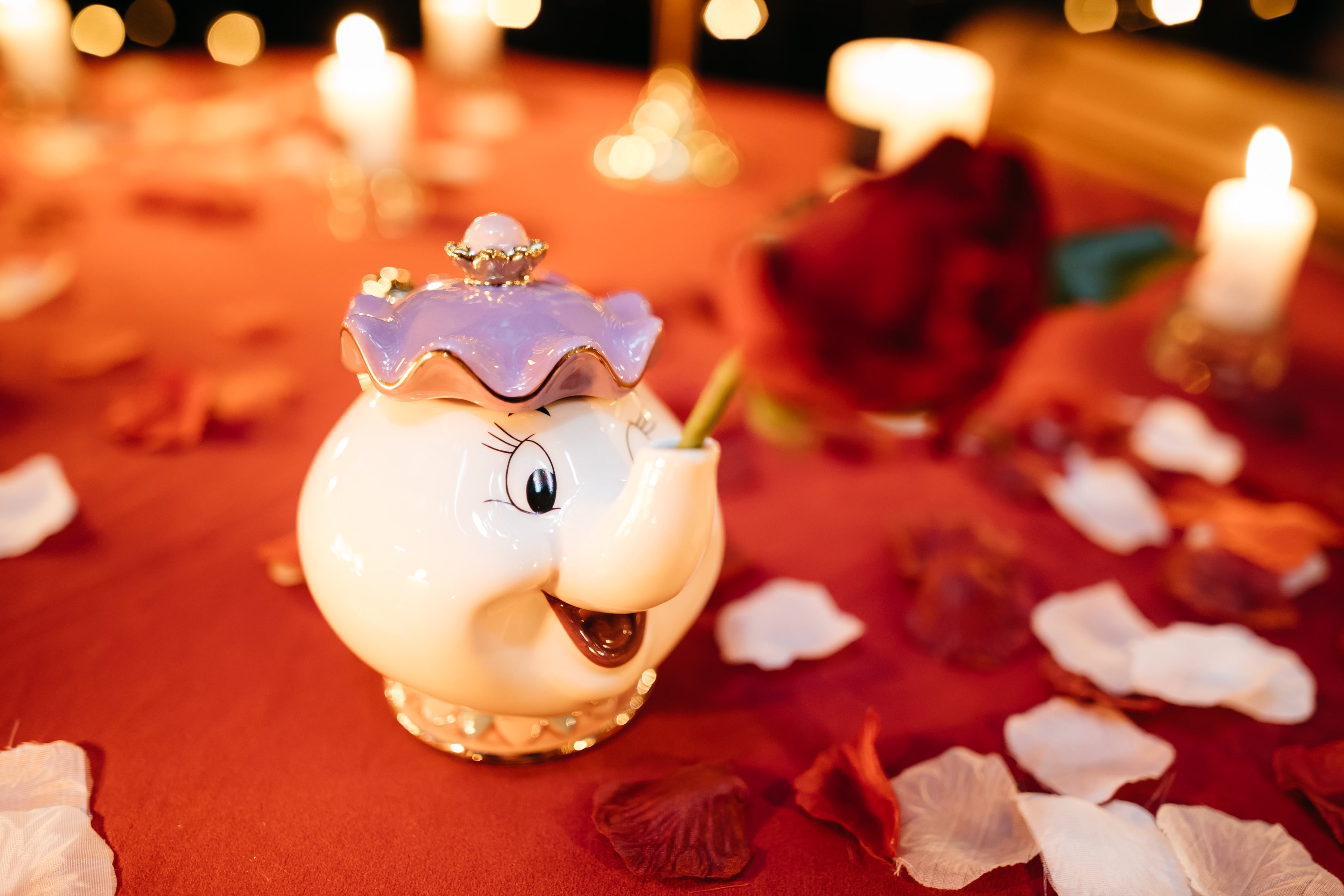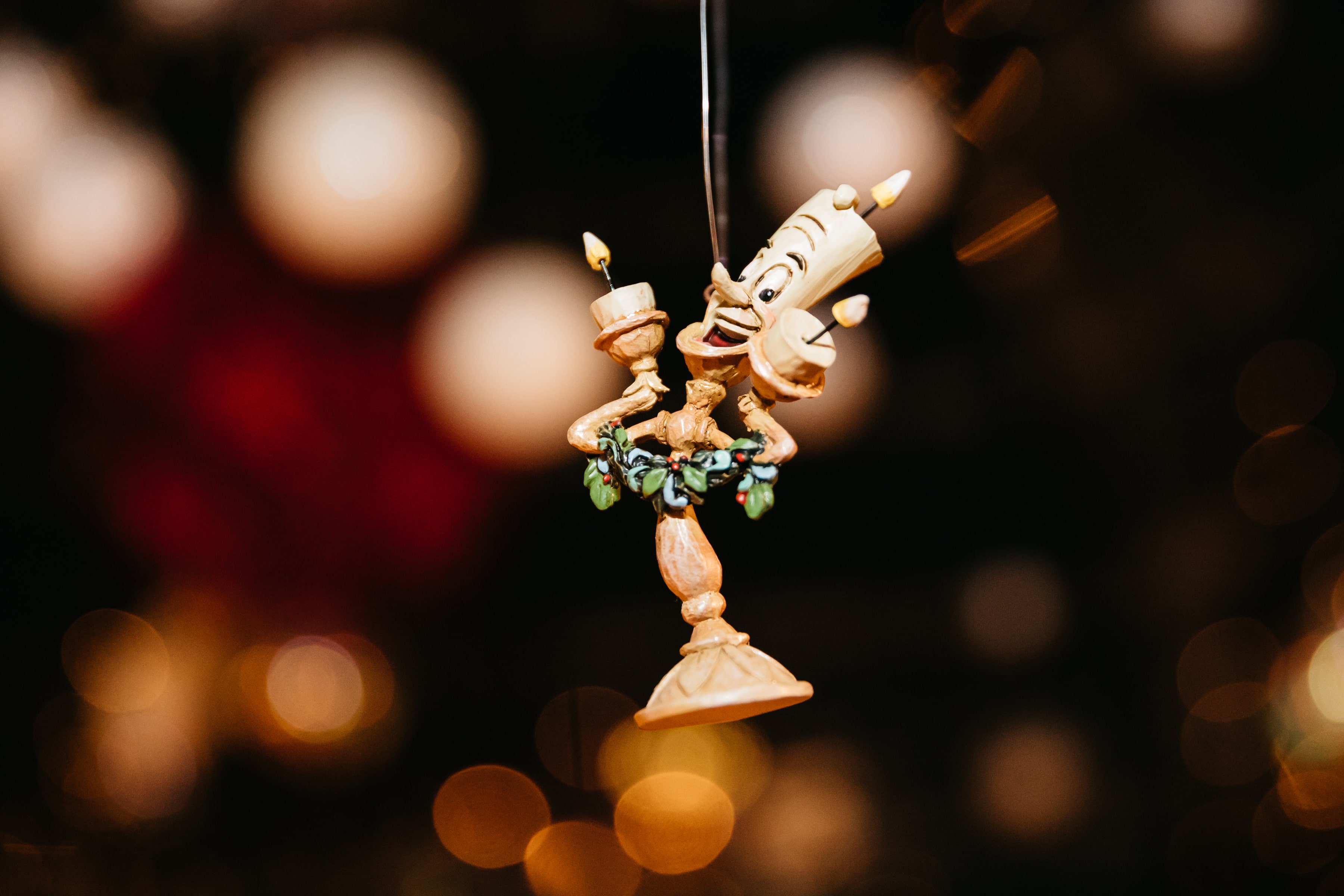 Of course, each and every one of our proposals is completely unique and bespoke to the couple. For this proposal, we had a handmade scroll created with a love letter that Yagnik had written his fiancée-to-be!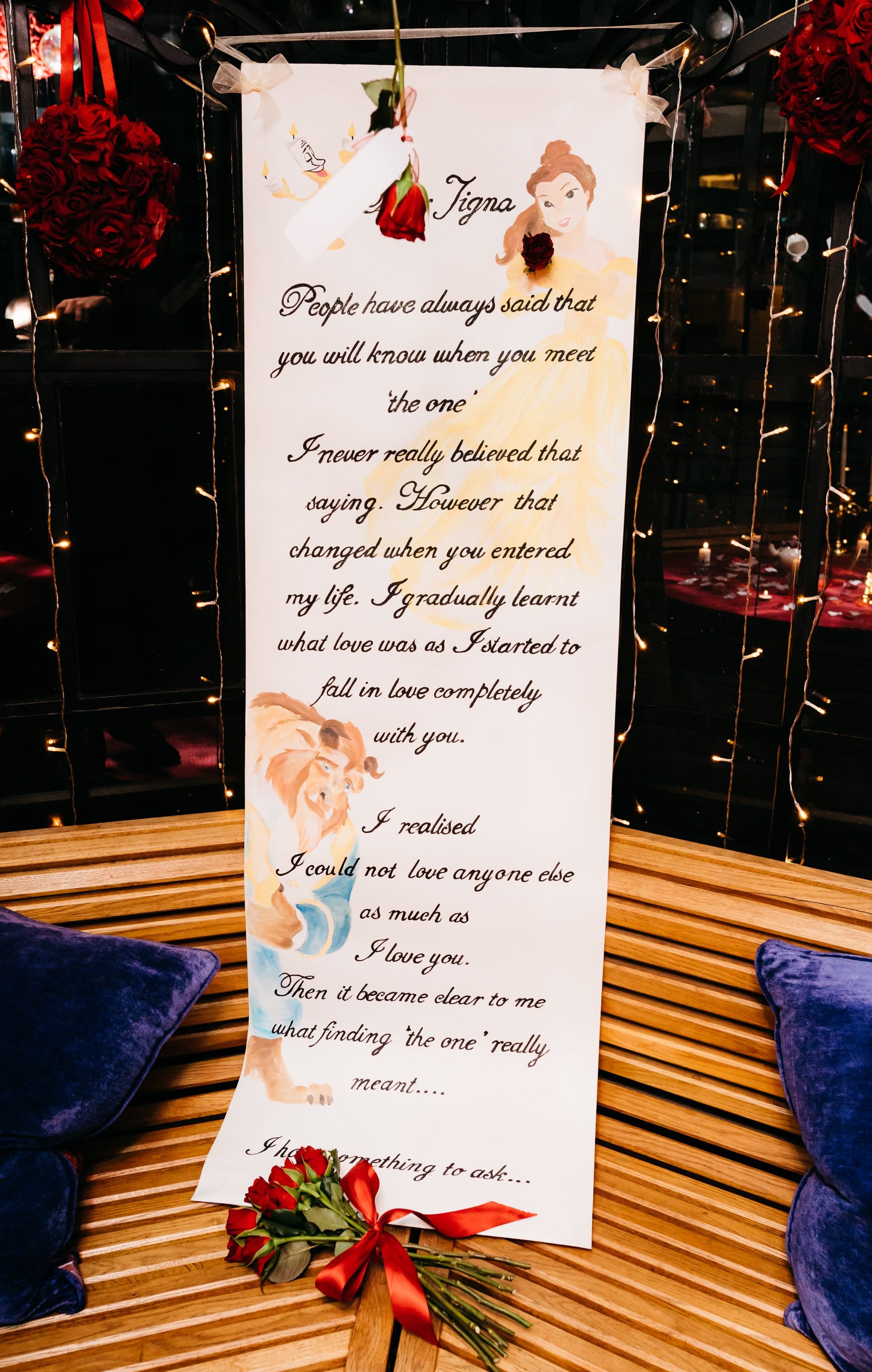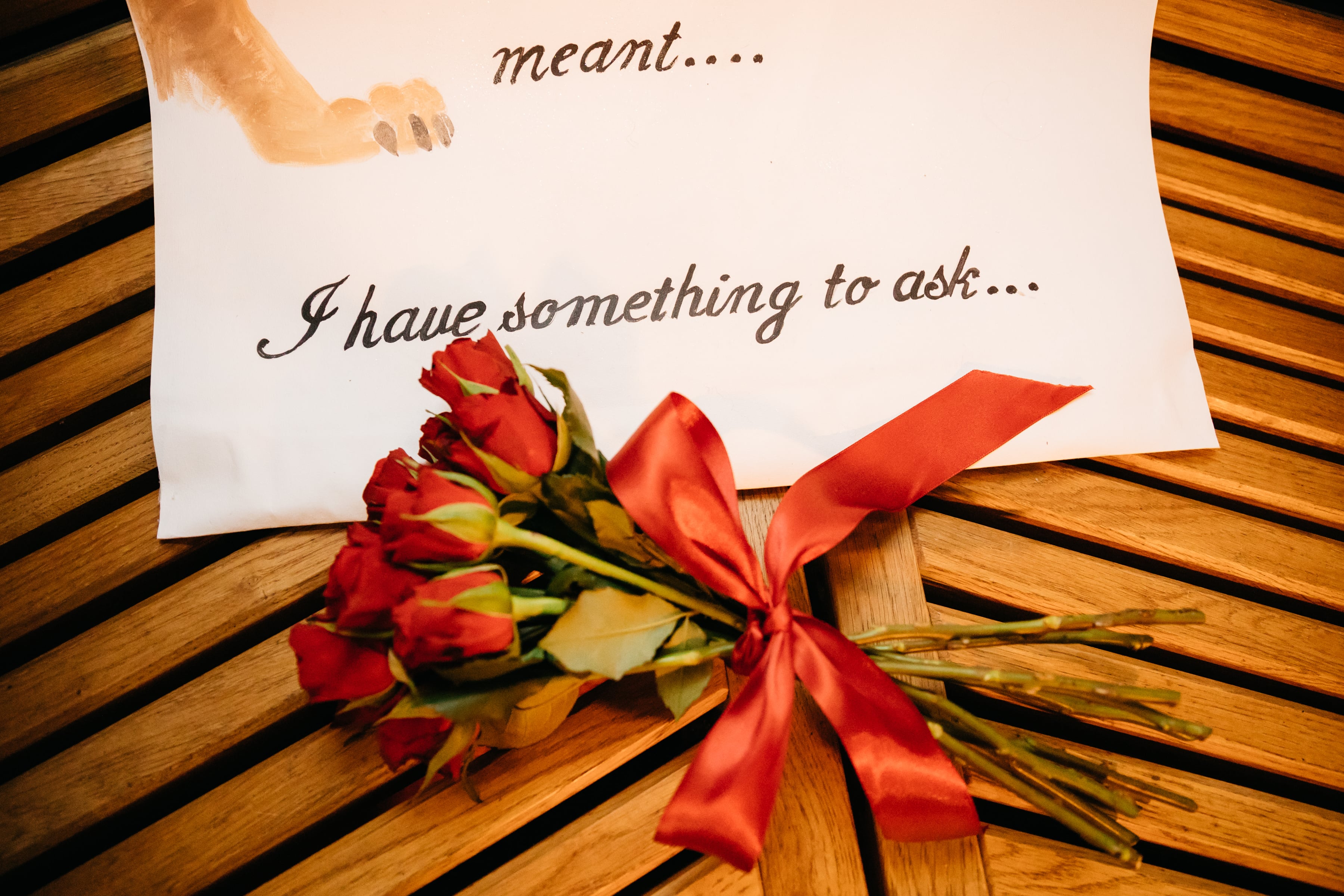 There were also fresh red roses hanging down from the ceiling alongside photographs of the couple and more love notes!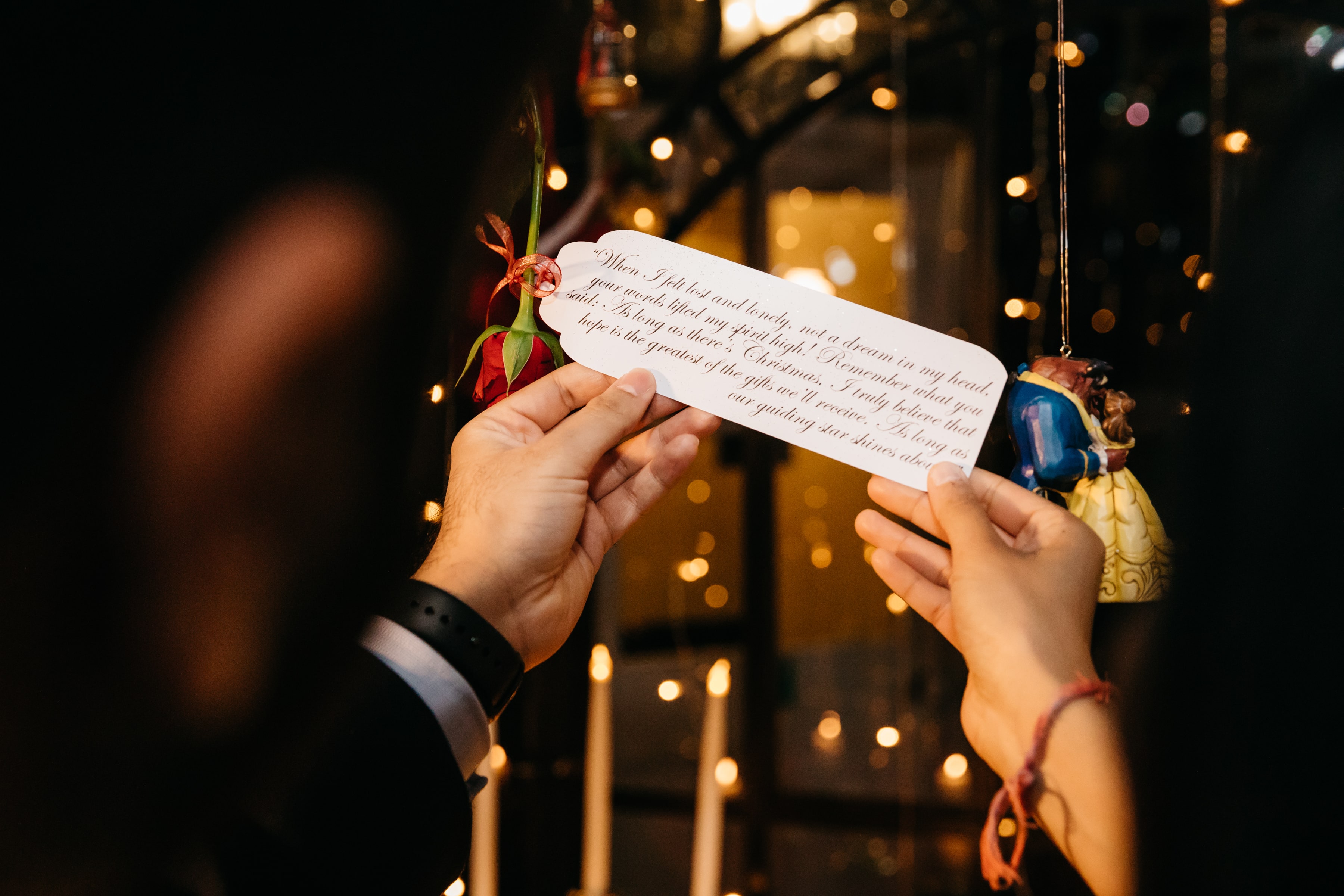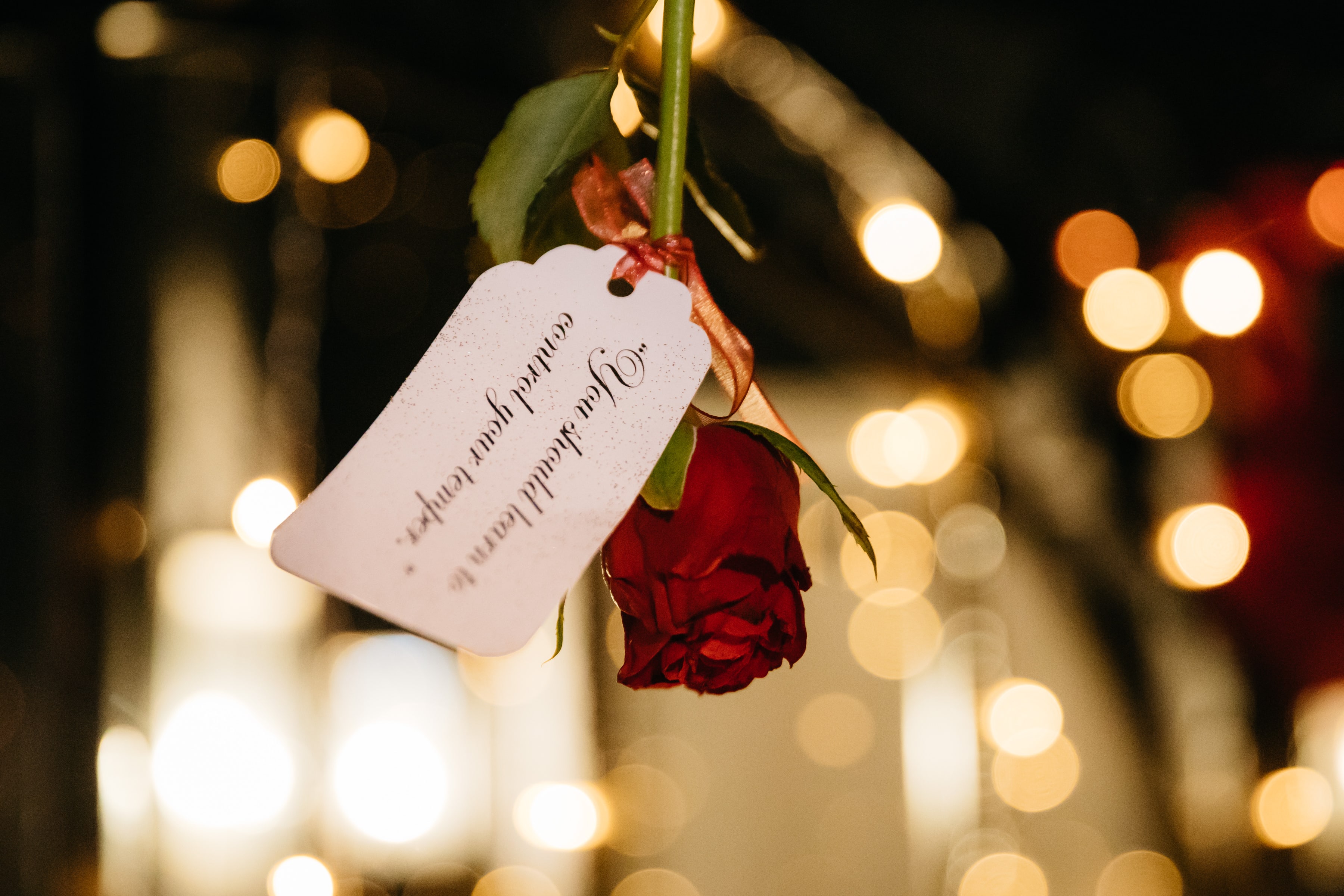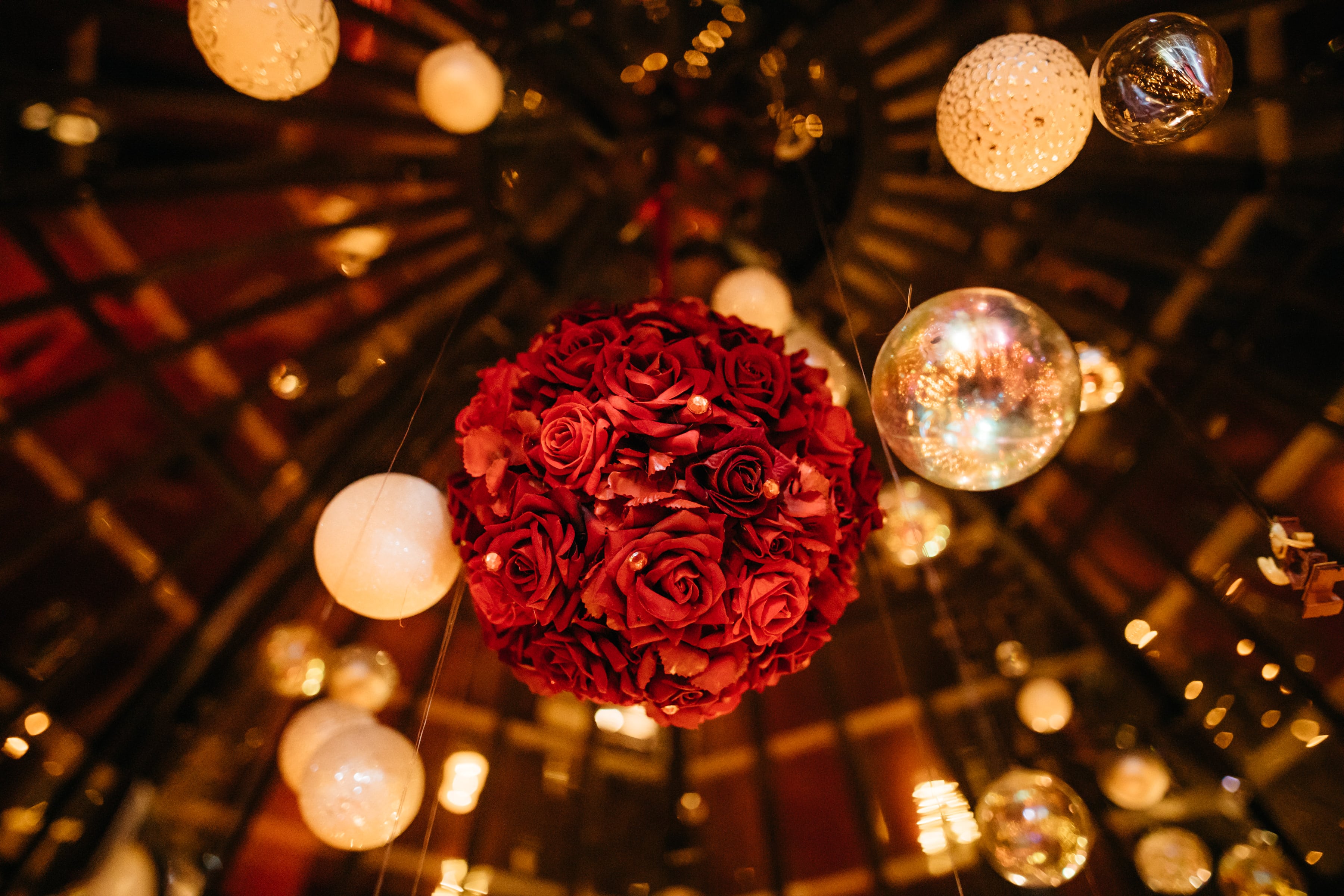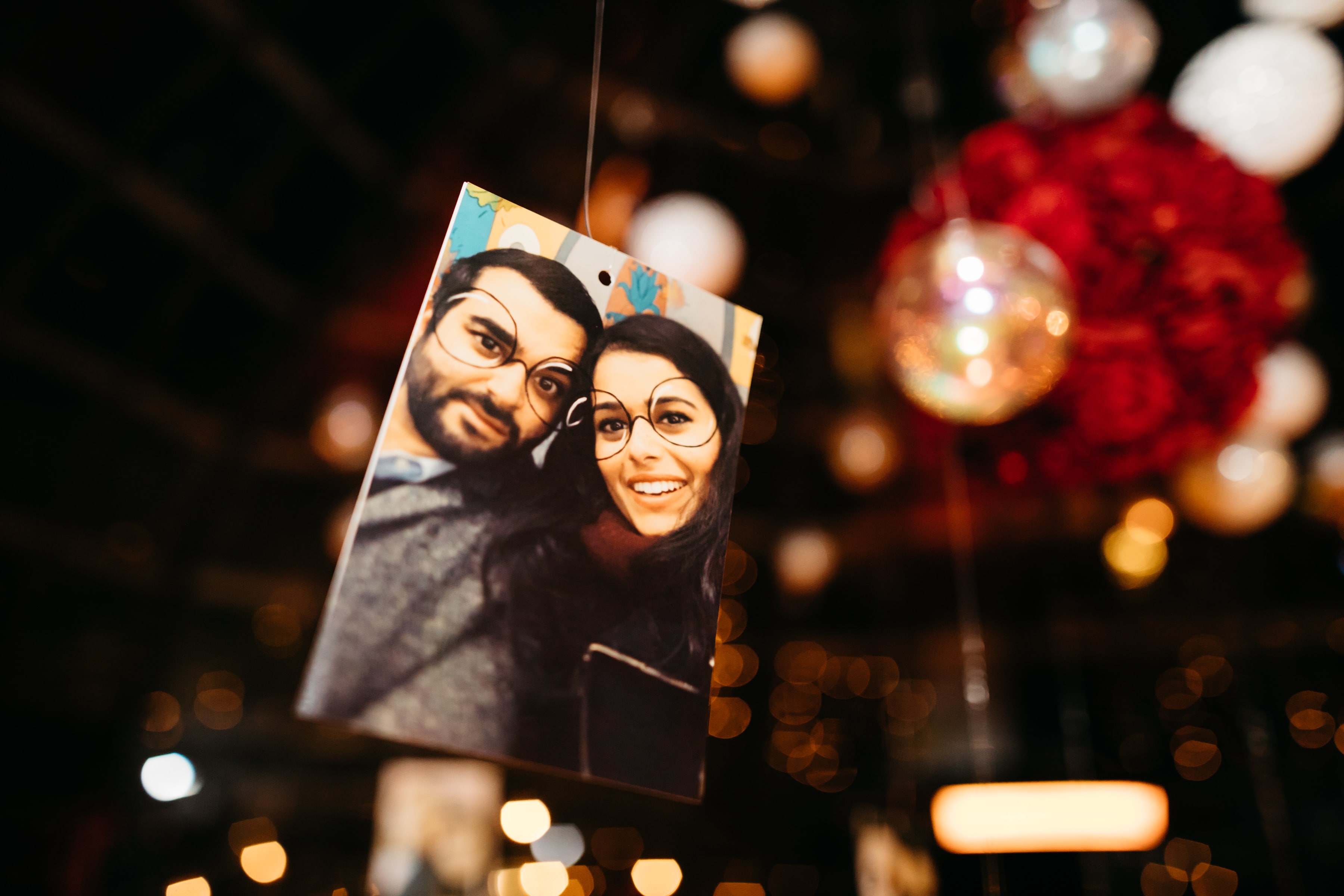 The couple walked up the candle lit pathway to the birdcage where their fairytale setting was waiting! Little did she know that this was all set up for her and within a few minutes, she was about to be asked a life changing question!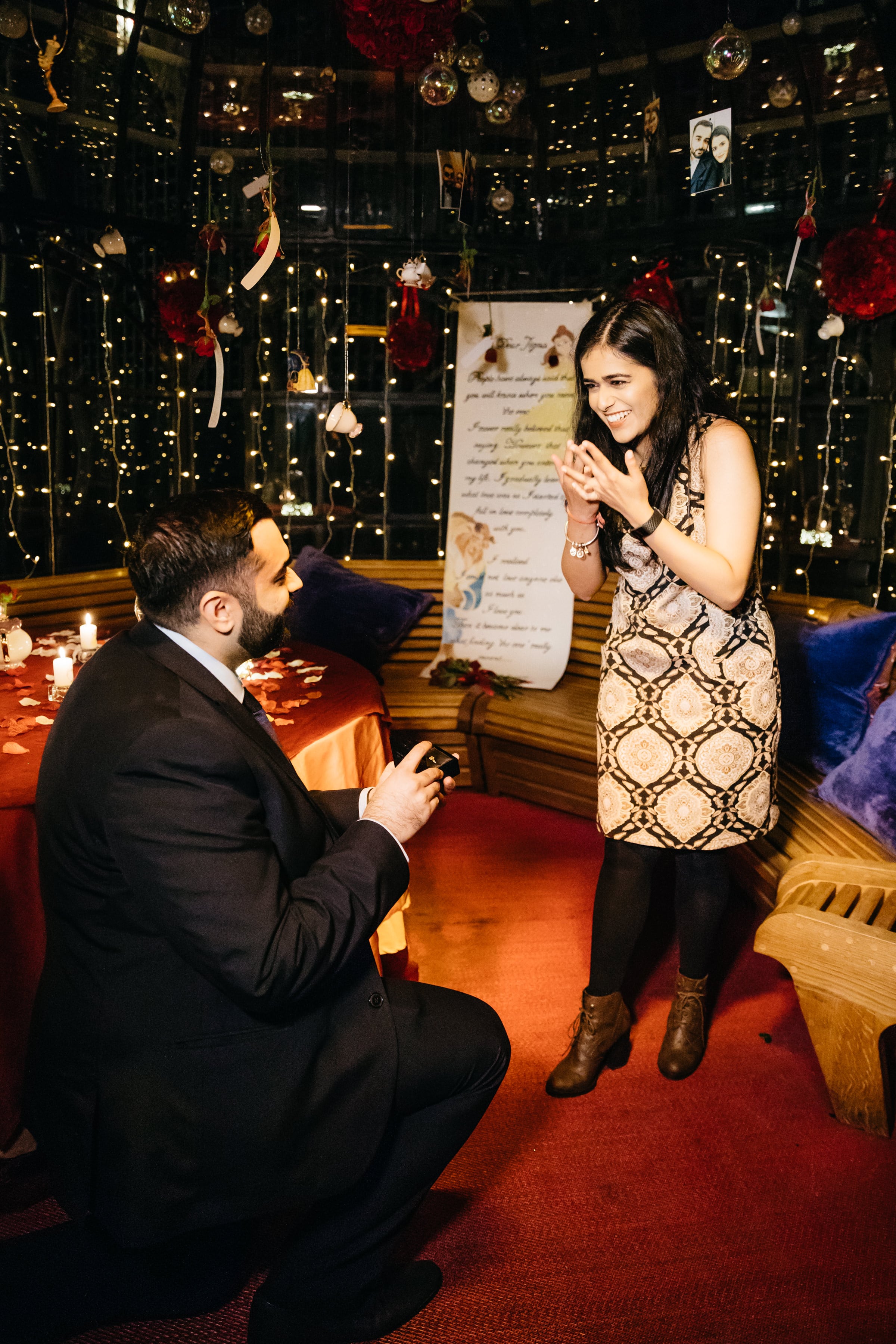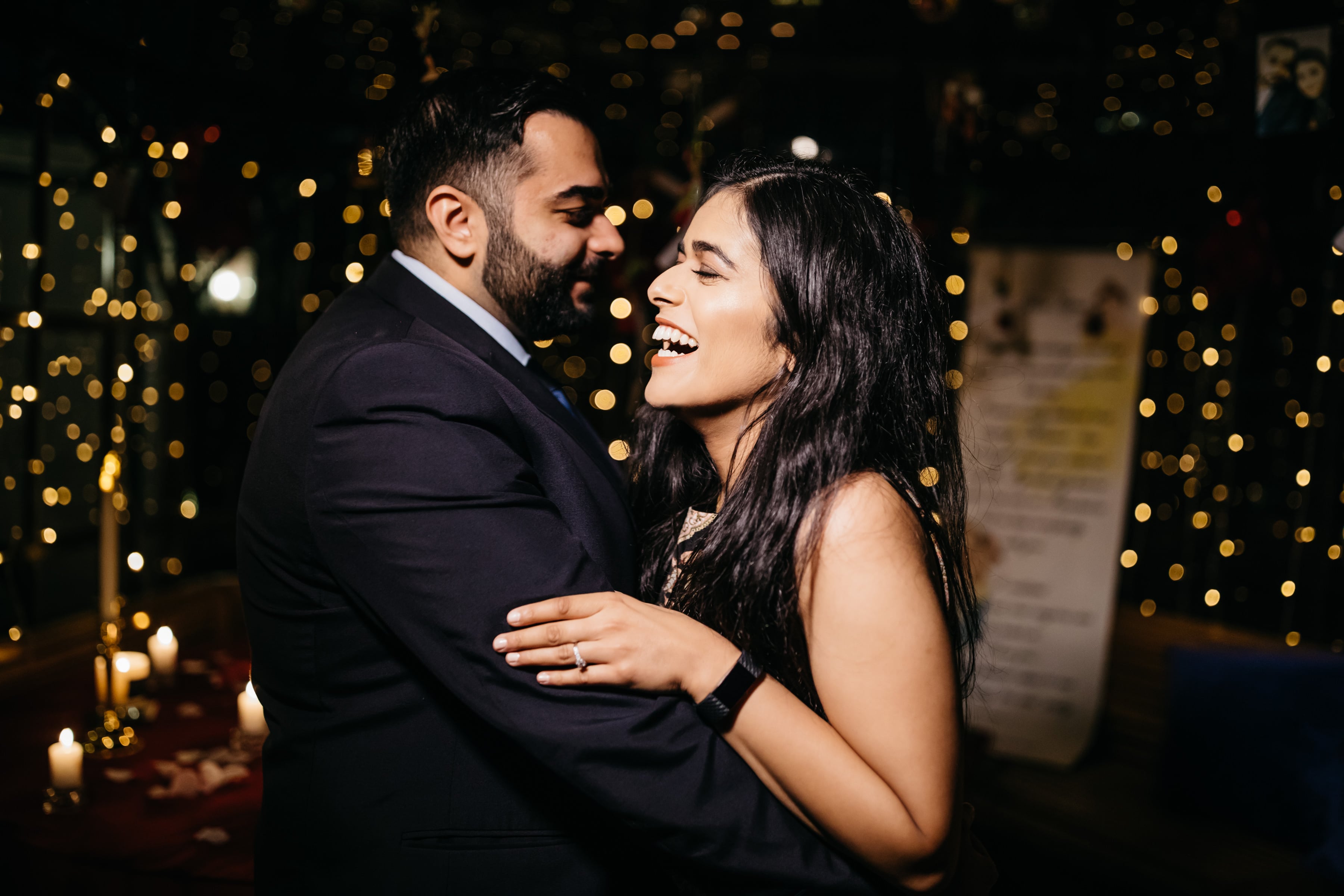 Of course, she said yes and she absolutely loved the Beauty and the Beast theme!
If you'd like to create your own fairytale proposal moment, all you need to do is get in touch. Have a chat with one of our Proposal Planners to find out what we can do for you. We want your moment to be perfect!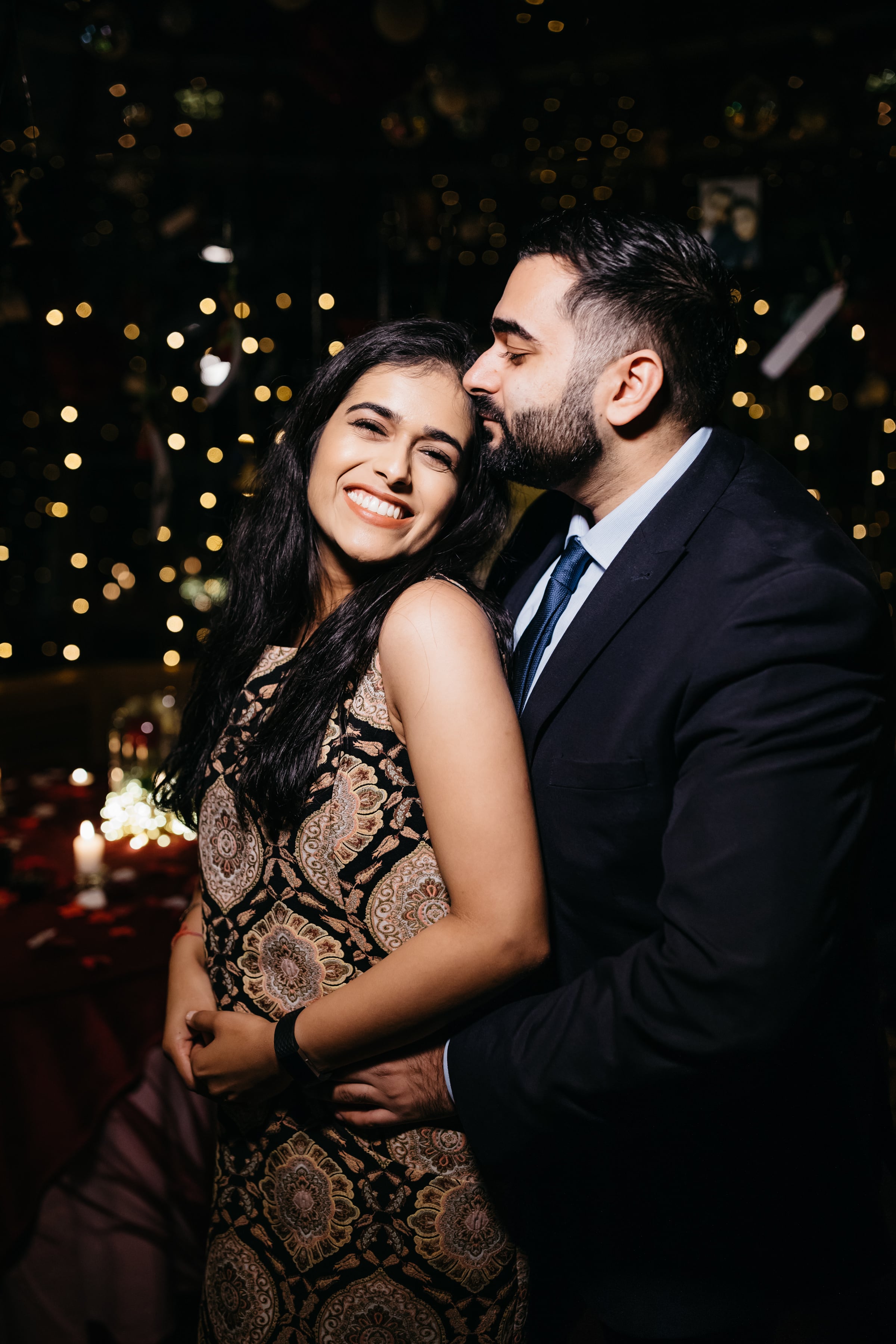 Event Planner: Ola Parkes & Amanda Brown
Photographer: Paul Grace