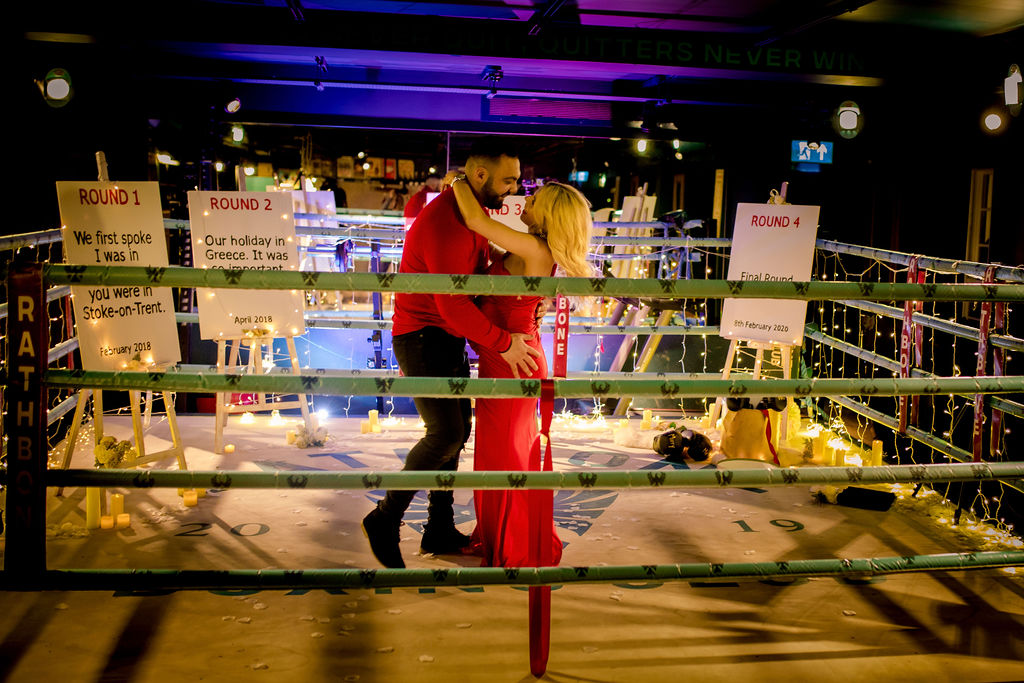 Are you here because you know exactly how you want to propose and need help setting it up? Or maybe you know you want to propose but don't have any idea how? Either way, you're in the right place! Our dedicated team of Award-Winning Proposal Planners are here to help you every step of the way.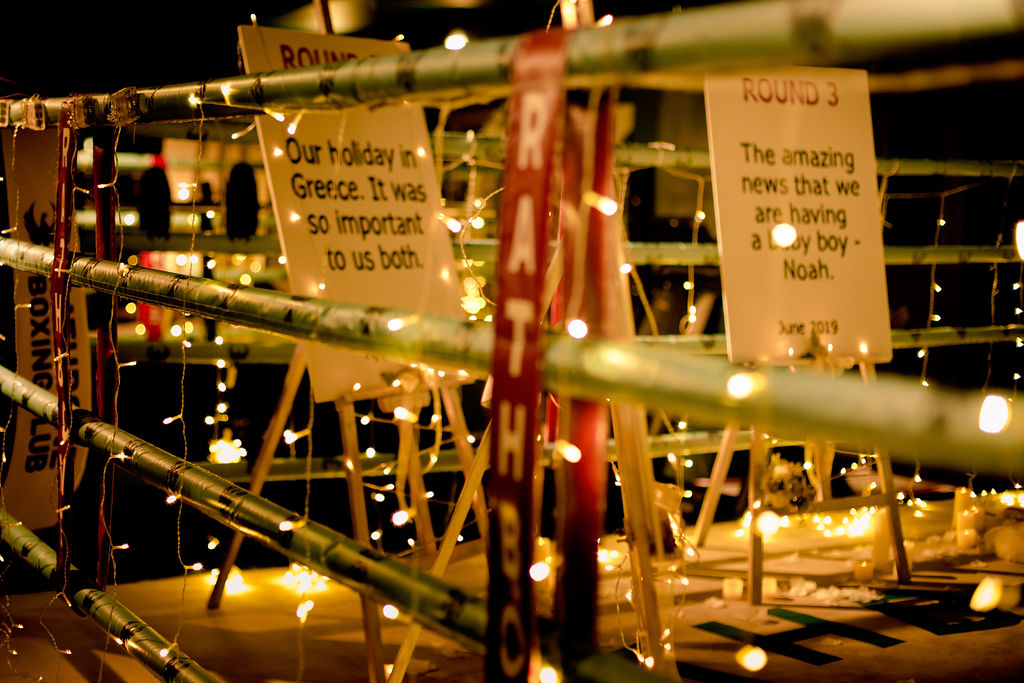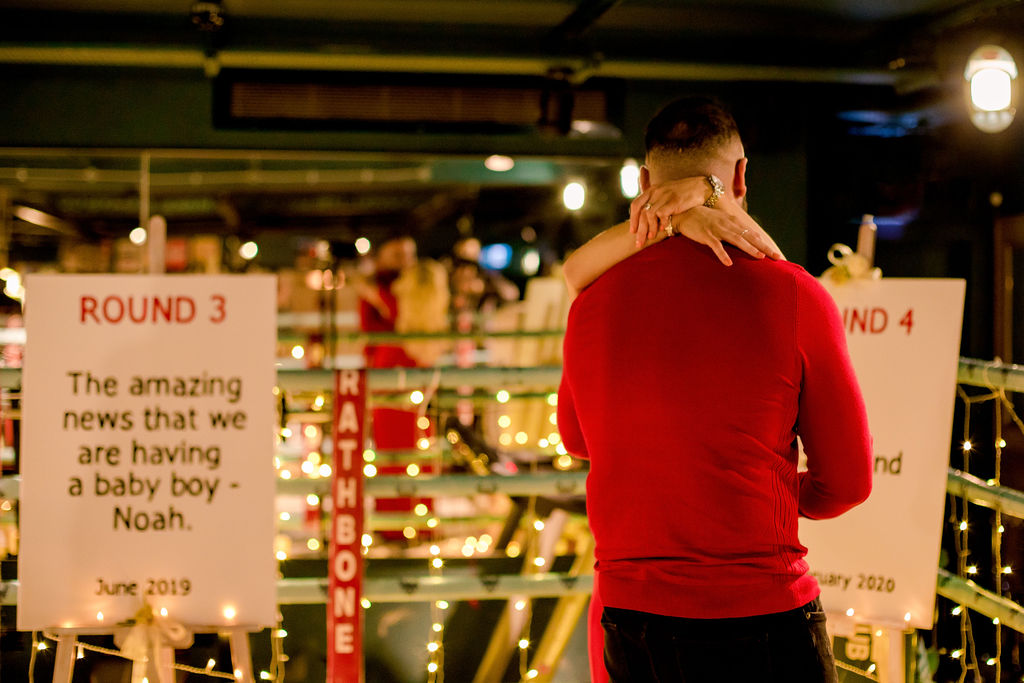 Having planned hundreds of proposals across London, the UK and Europe, you're in safe hands! The One Romance work with only the best suppliers and venues making sure that your event is one of a kind. We also love discovering new venues as we did with this proposal!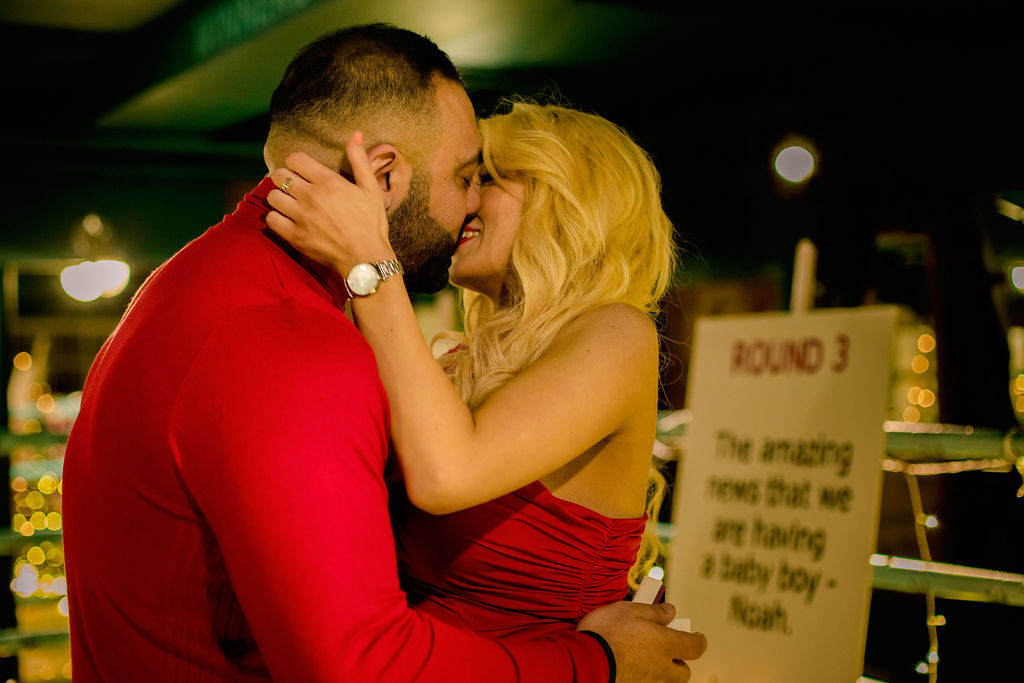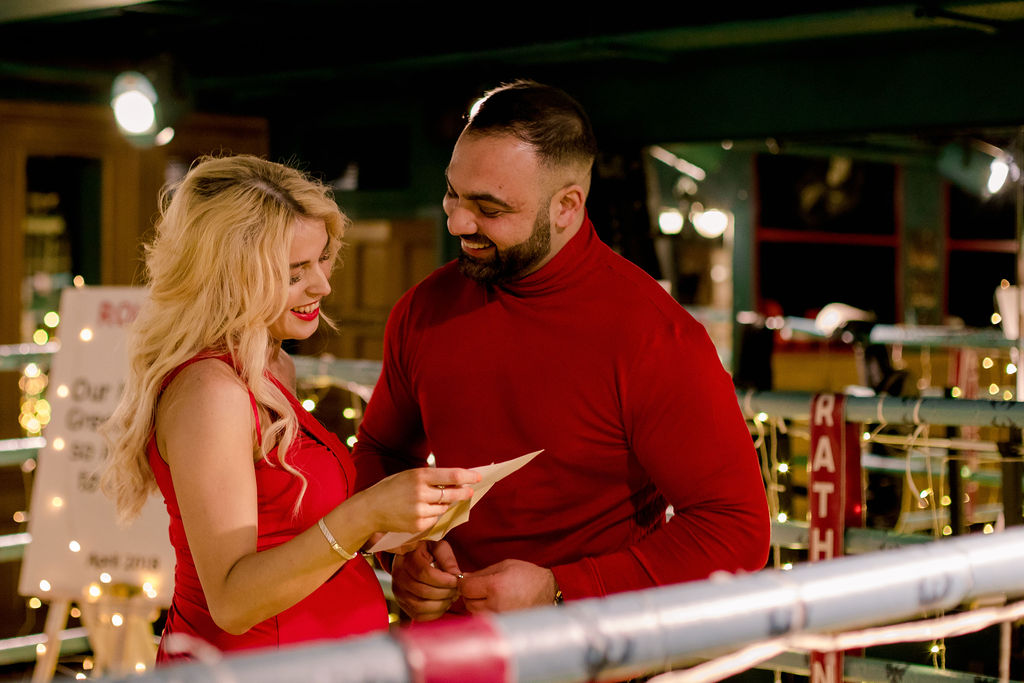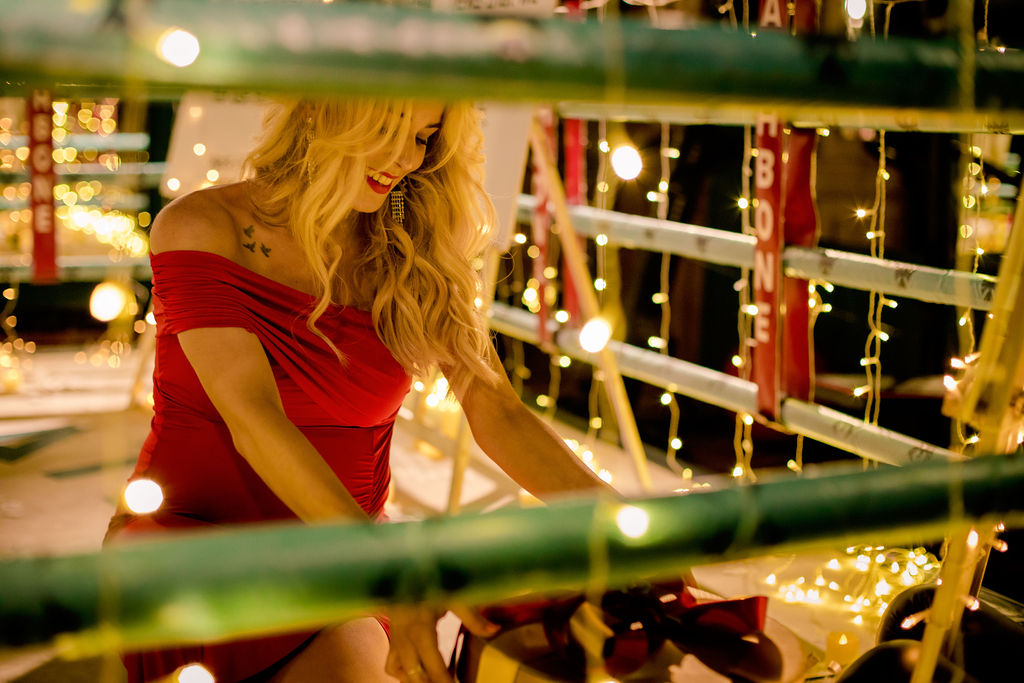 For this proposal, our client came to us and filled out our consultation form as he was looking for a bespoke proposal. Using the information he provided including their shared love of boxing, our team got to work!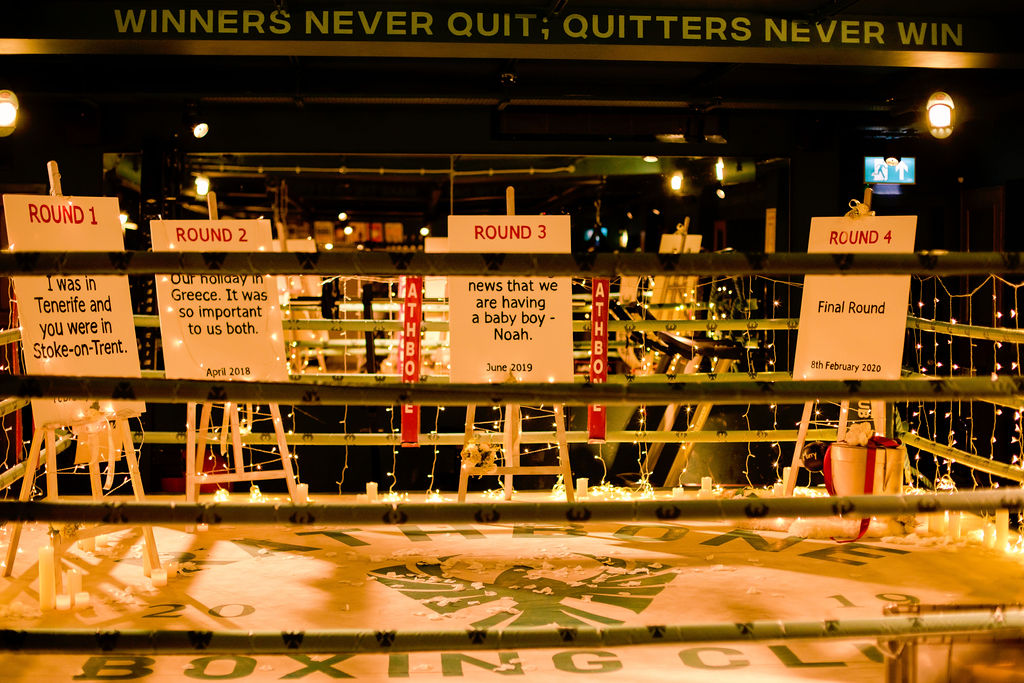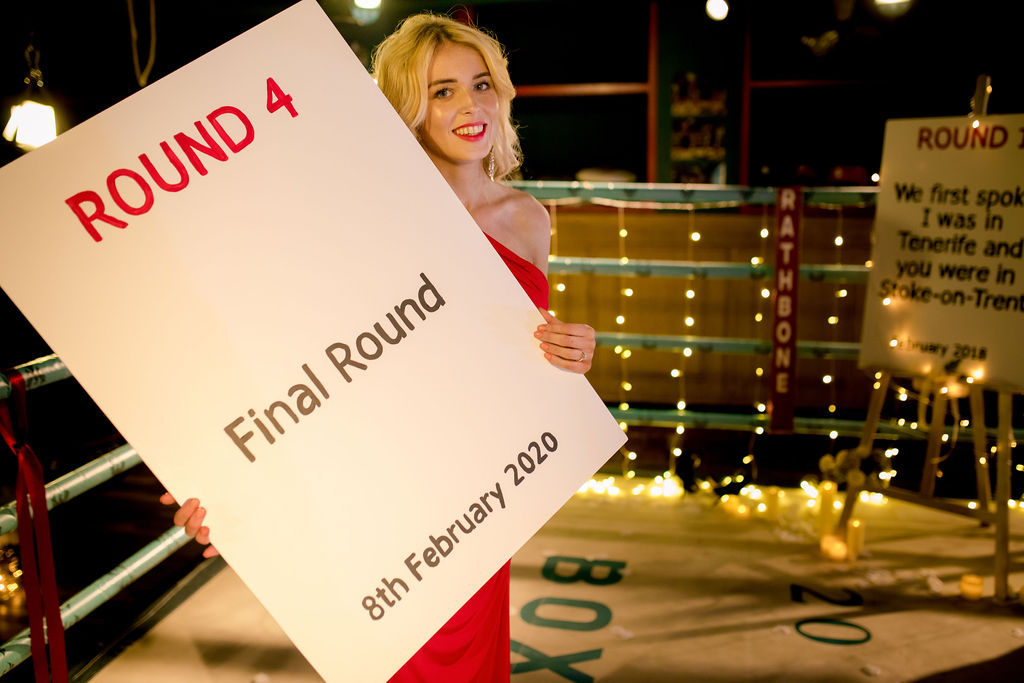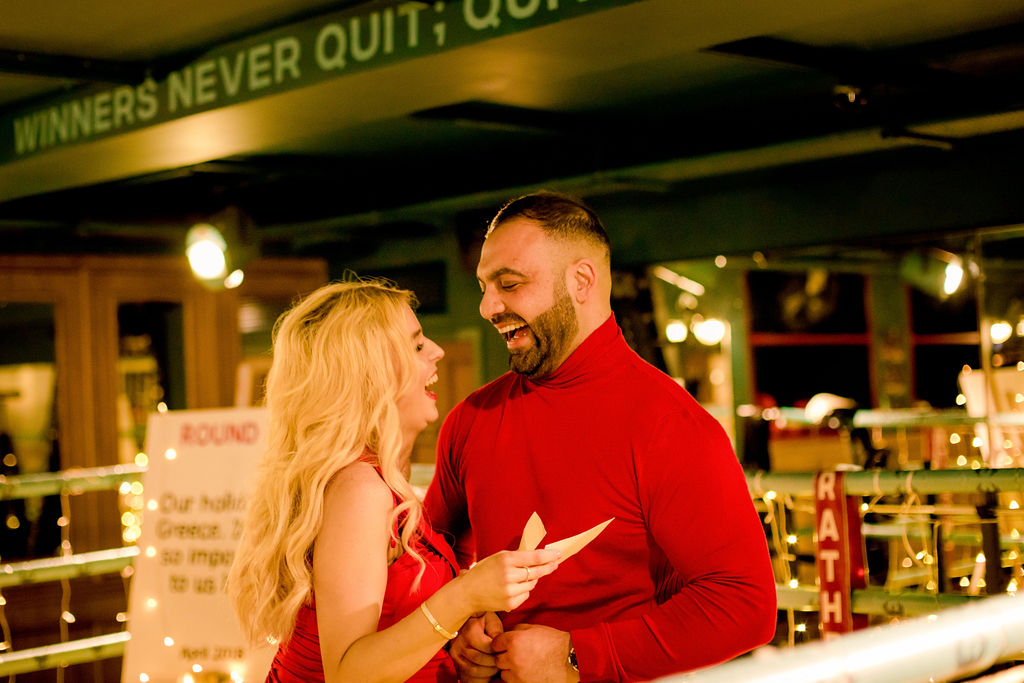 Sharnee believed that Usman was taking her to a boxing match in London. They checked into their hotel and Sharnee was treated to a luxury pampering session including hair and make-up.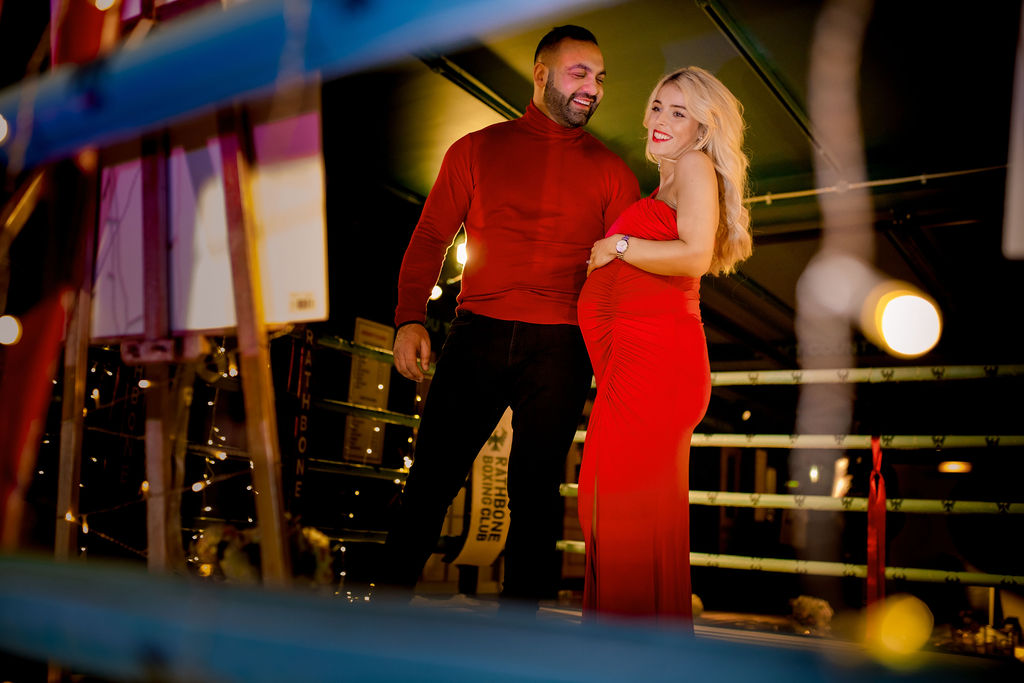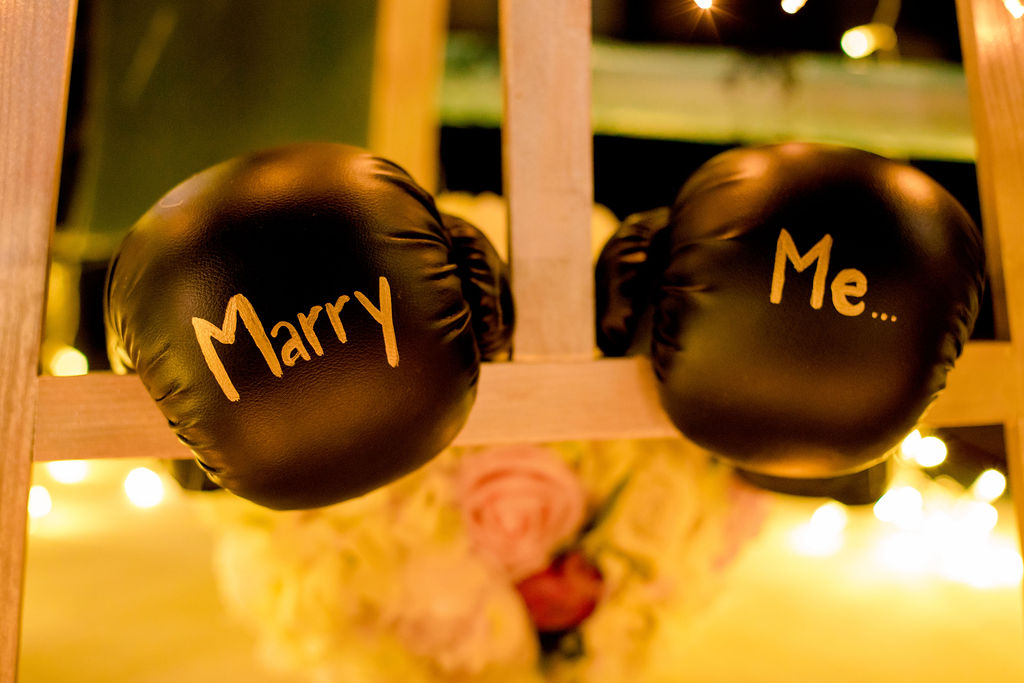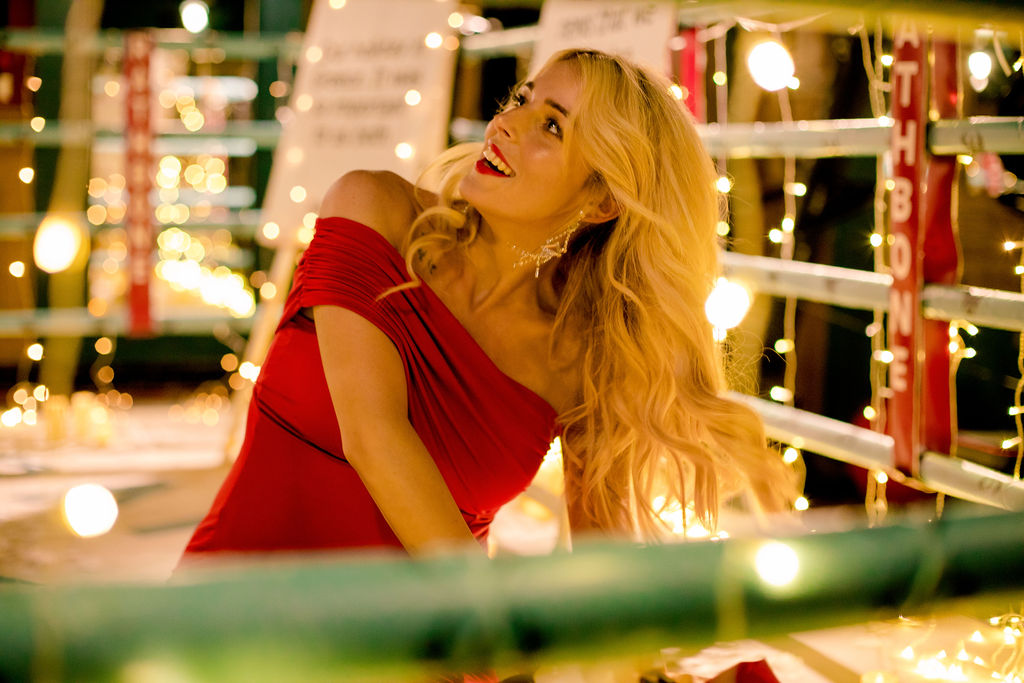 Our wonderful team had come up with this fabulous idea of a boxing ring proposal with their most precious moments as 'Rounds' on huge placards.
Round 1: the date and location when they first spoke.
Round 2: a special holiday for the both of them.
Round 3: when they found out they were having a baby boy!
And the 4th round was the date of the proposal with only the words 'Final Round'!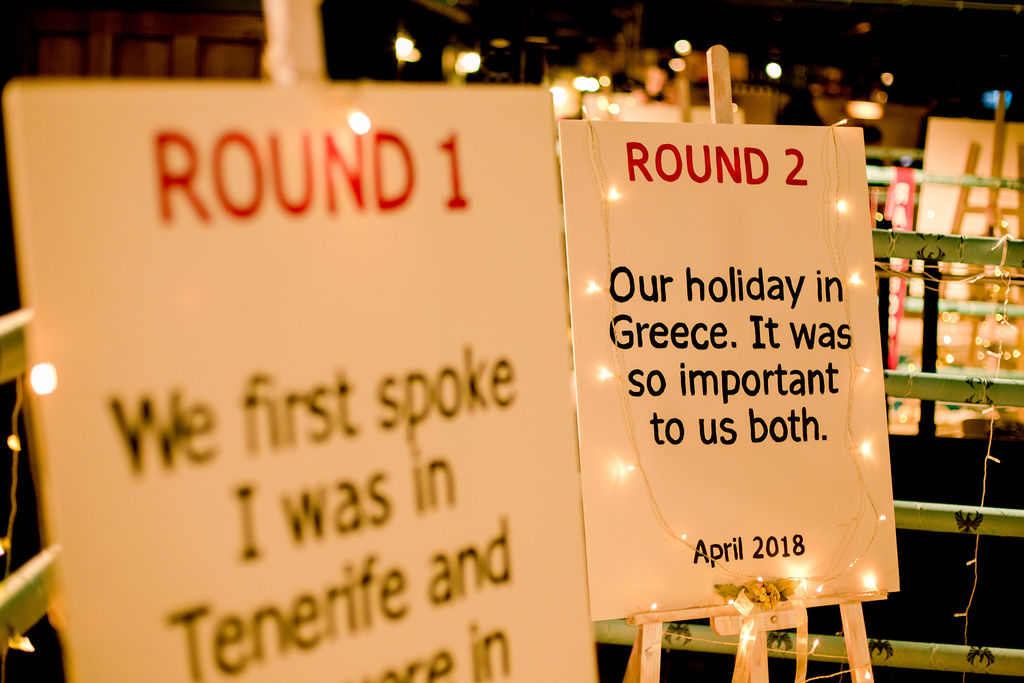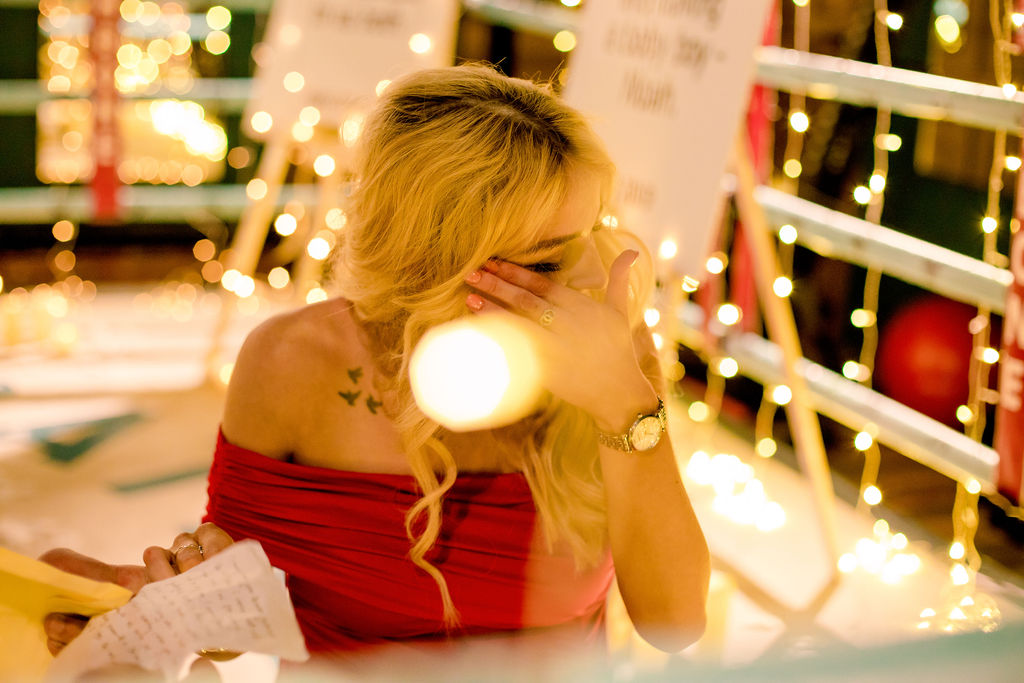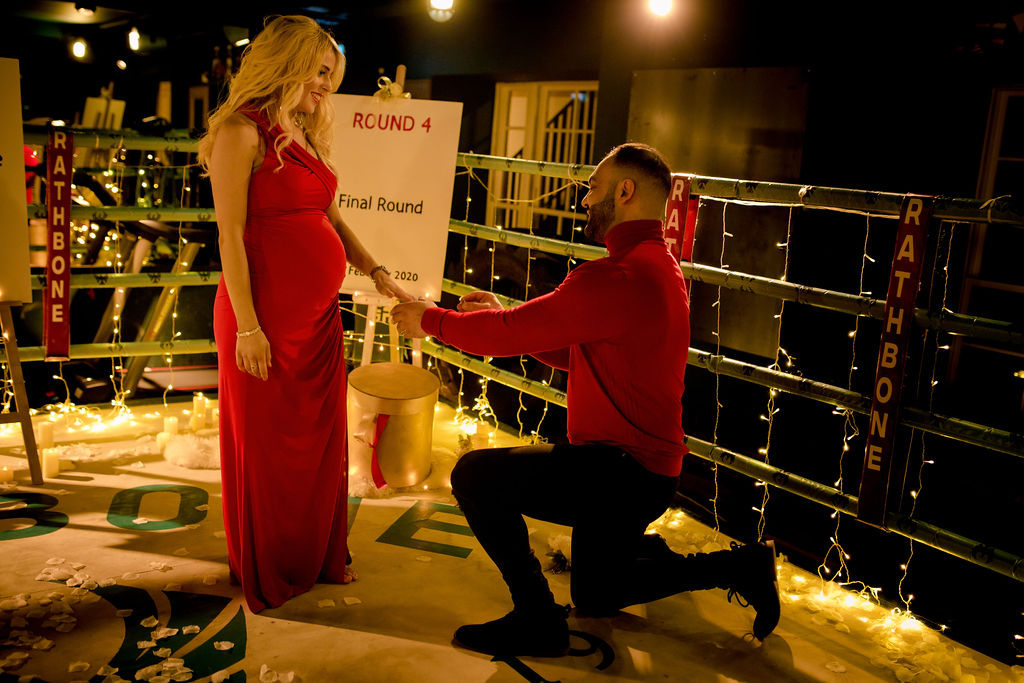 Underneath this placard, there was a box with Sharnee's name on it. Inside were two boxing gloves with the words Marry Me? on them!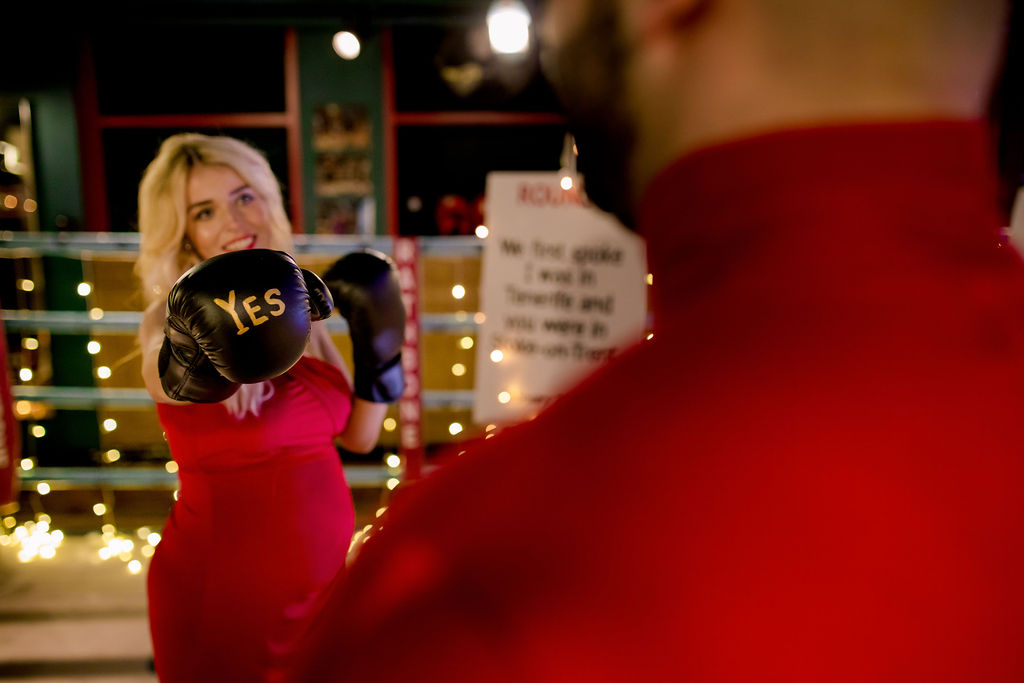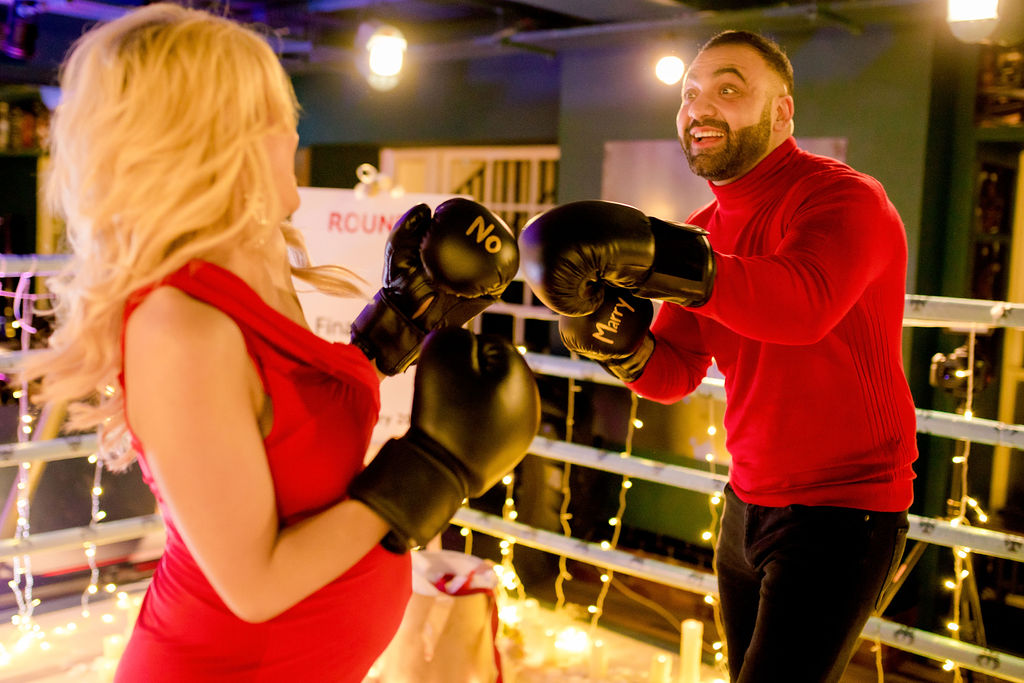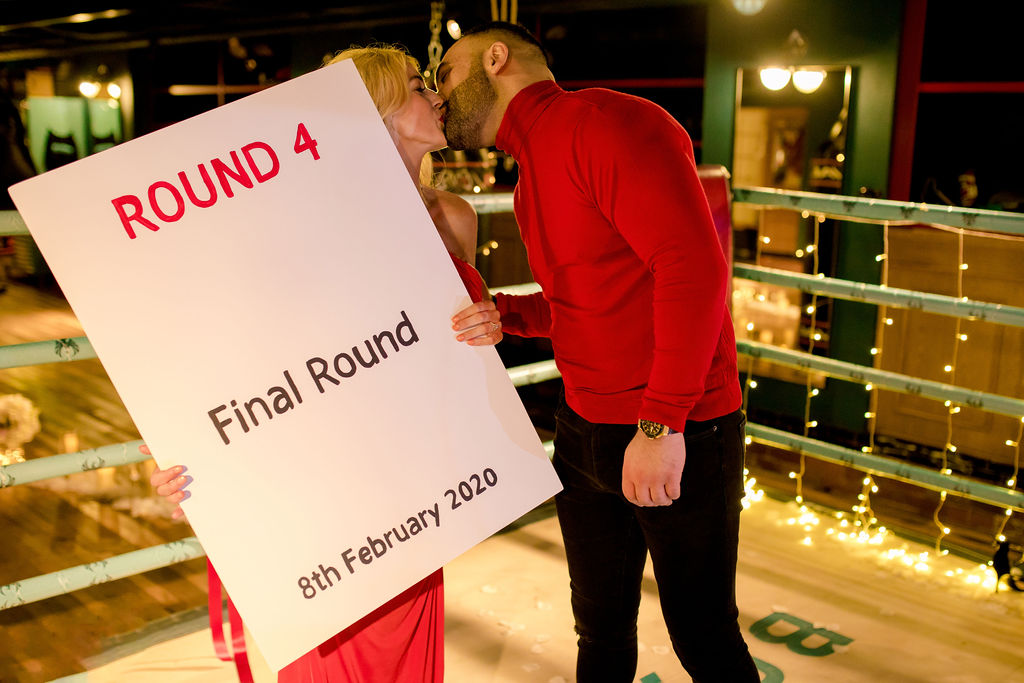 Of course, she said yes!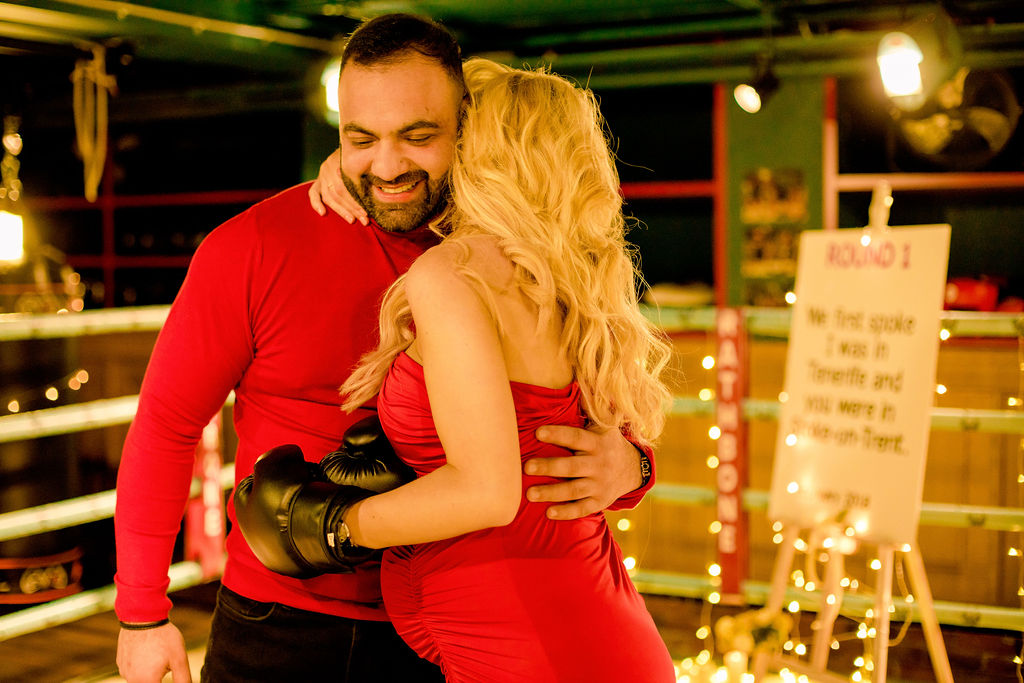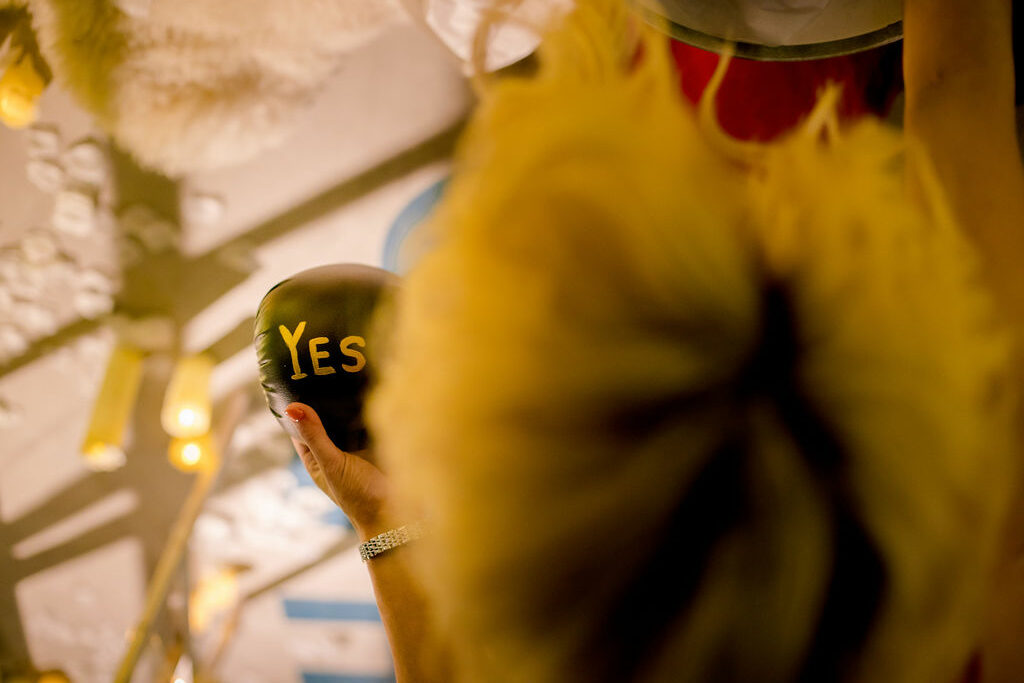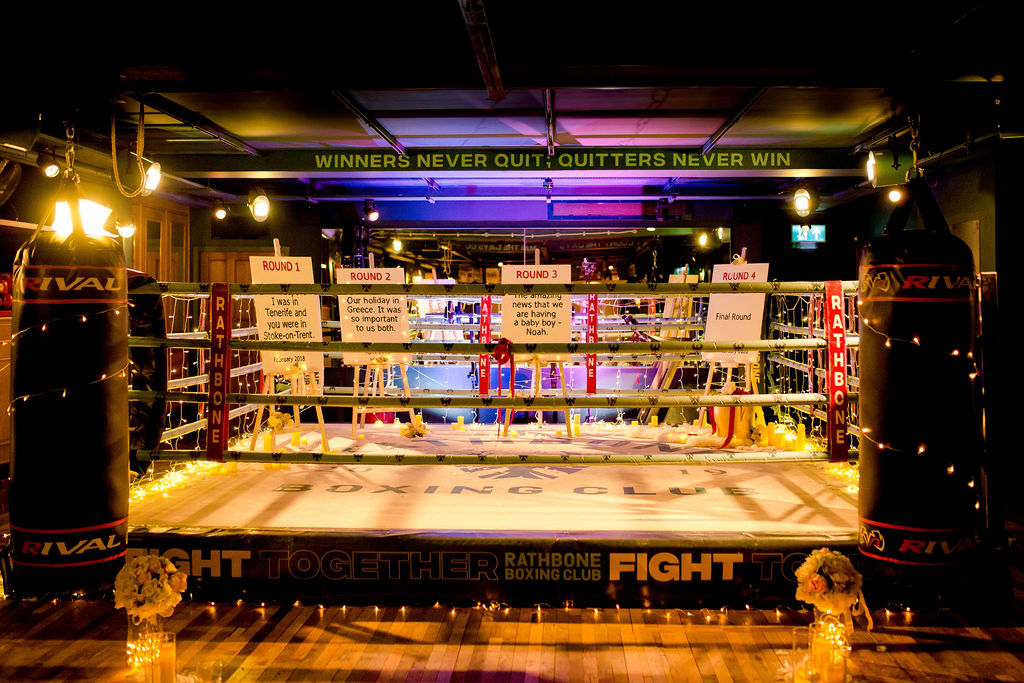 Bet you never thought a boxing ring would be romantic! With our super talented stylists, it was transformed to create the perfect setting. We're sure Usman and Sharnee will remember this moment for the rest of their lives.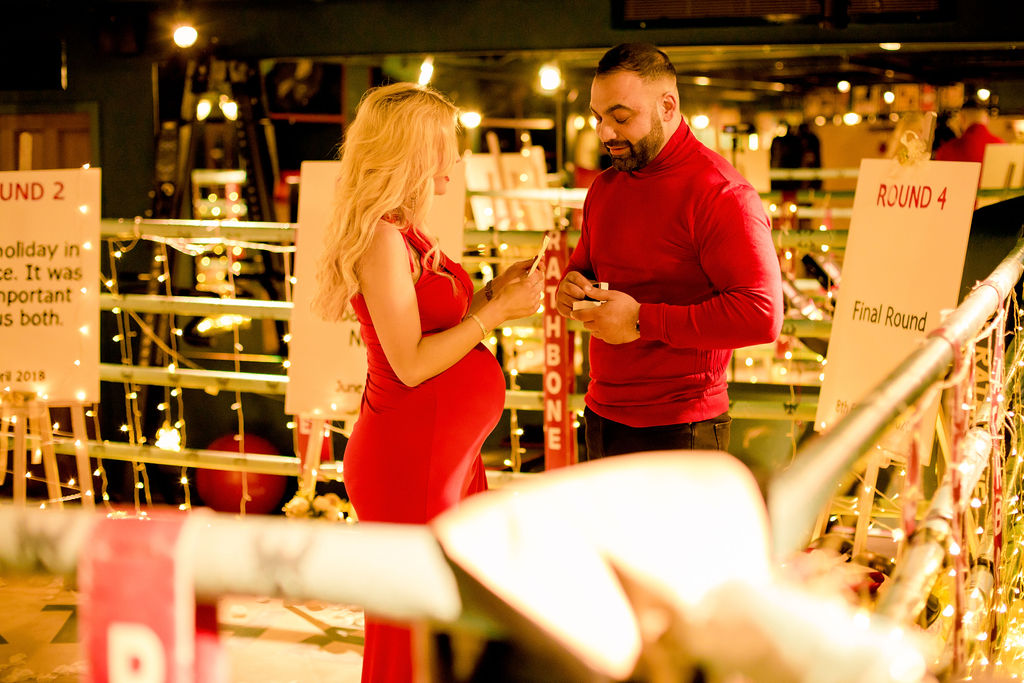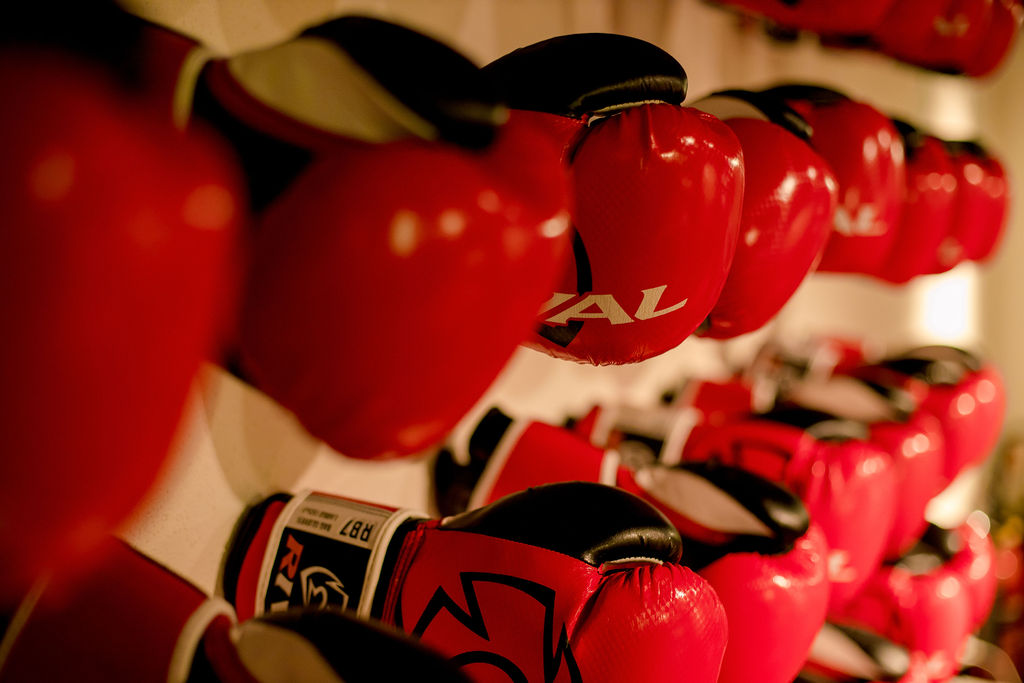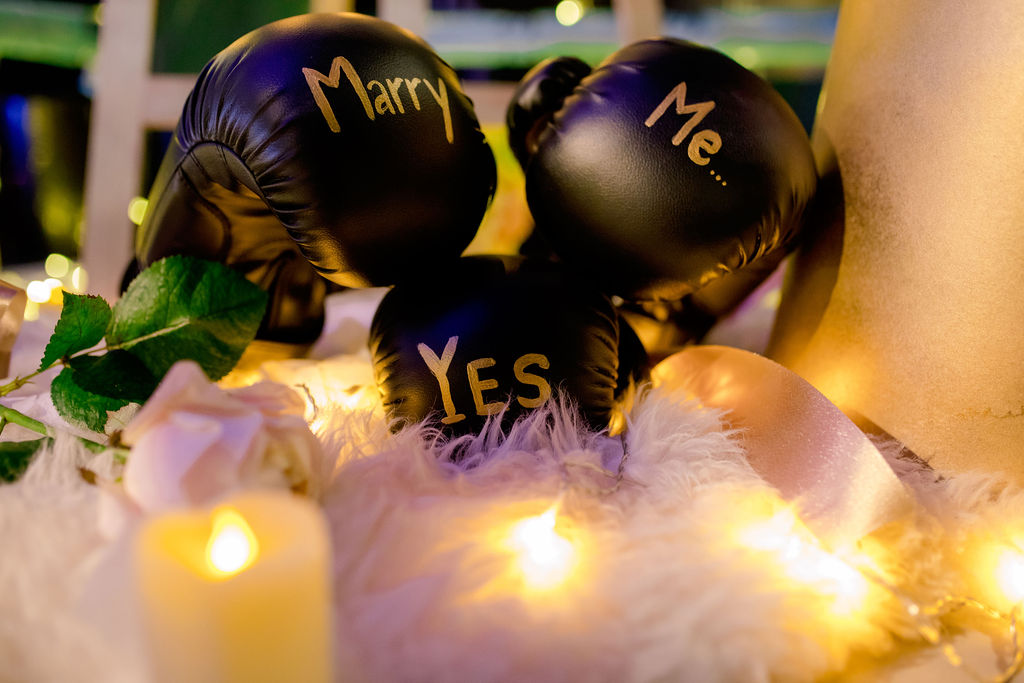 Usman had these wonderful words to say:
"Thank you Amanda. It was so great. The video showed my family how much I love her and my Mum and Sharnee both started to cry when they saw it."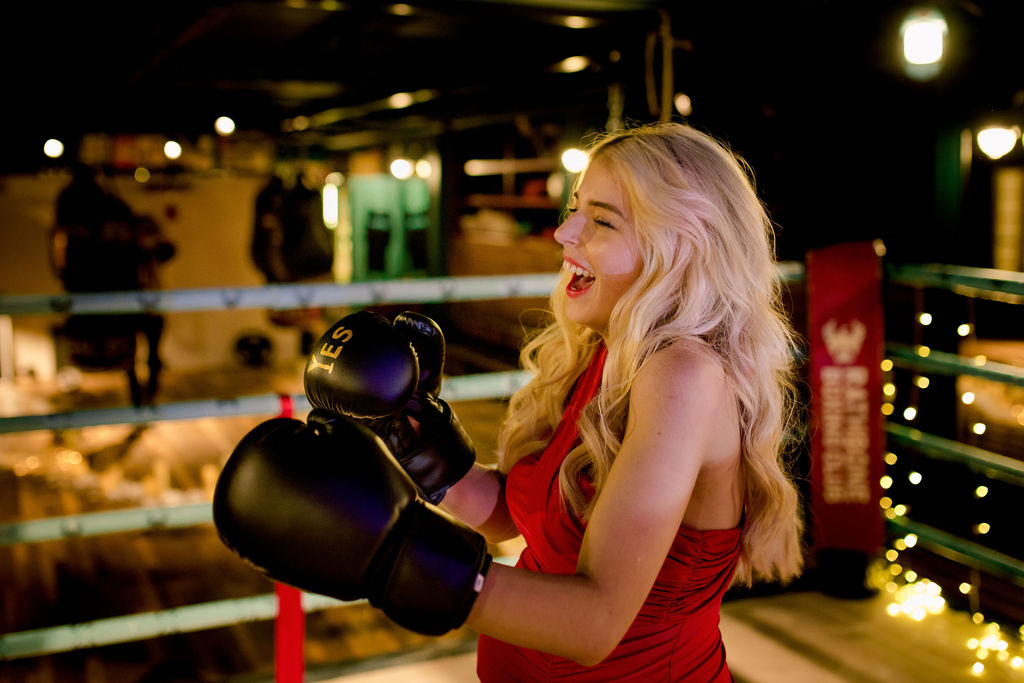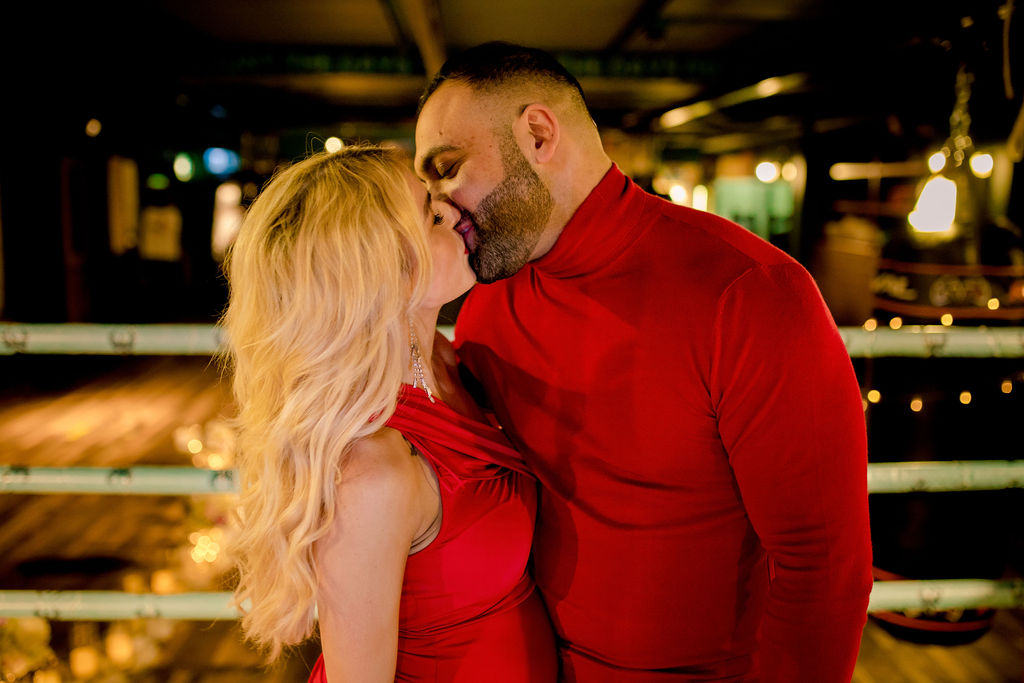 If you'd like to create your own special moment or boxing ring proposal, get in touch now!
Proposal Planner: Amanda Brown
Photographer and Videographer: Couple of London