Enchanting Castle proposal on the Emerald Isle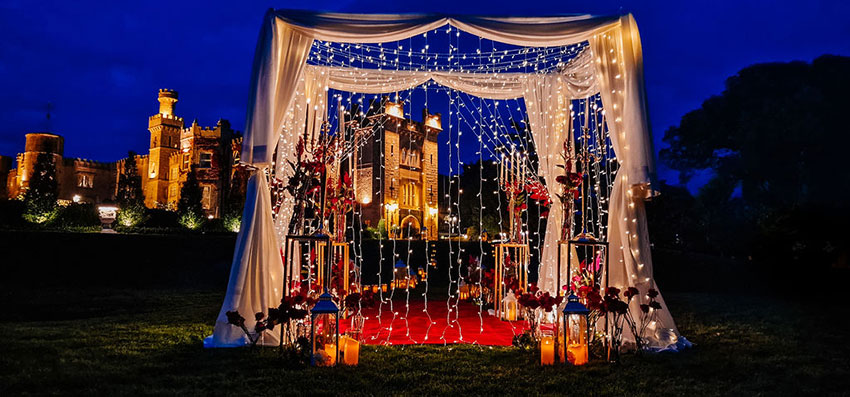 Many of us find decision making challenging, from what to have for dinner to where to go for date night. Big or small, life is full of choices. And one of the biggest decisions you'll make in life is choosing who to spend it with. So understandably, when you've decided it's the right time to pop the question, you'd be forgiven for thinking the big decisions are behind you. But whether you want to plan your own proposal or use a professional proposal planning service like the One Romance, there are still some important decisions to be made.
Location, Location, Location

As experienced proposal planners, we've successfully planned hundreds of proposals, from romantic picnics in the park to exclusive luxury venues. While most of our clients choose locations around the UK, we have planned stunning wedding proposals across Europe. We've even won some awards along the way!
Whatever your taste and style, we can create a personalised proposal for you, starting with your dream location. And for many of our couples, that dream location is a castle. The One Romance team love to travel, so when Josiah enlisted our service to plan a romantic castle proposal in Ireland, we couldn't wait. Ireland is an undeniably beautiful country, rich in history, famous for the vast rolling greenery of its scenic countryside and, of course, castles.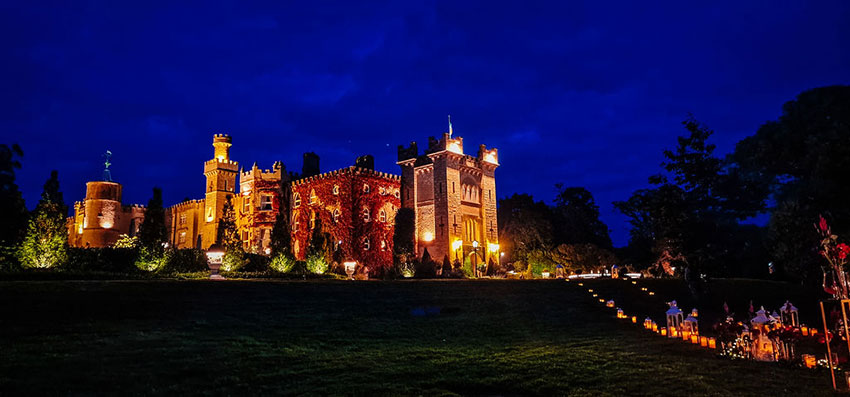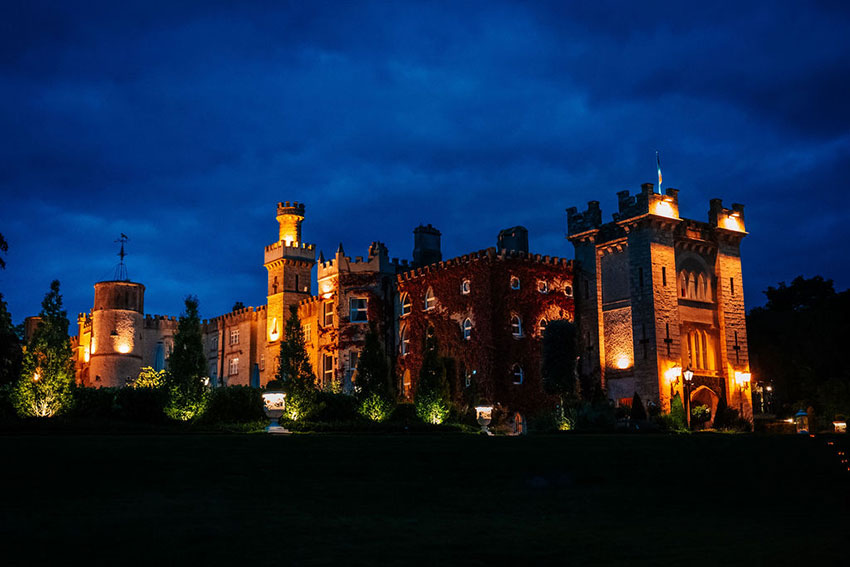 When looking for a romantic proposal location, you can't go wrong with a castle, and with around 30,000 castles in Ireland, you are certainly spoilt for choice. If you need help narrowing it down, you can't go wrong with Cabra Castle in Ireland. With its majestic architecture and picturesque gardens, Cabra Castle is nestled in one hundred acres of parkland, with Dun a Ri Forest in the background. To say Cabra Castle is breathtaking would barely do it justice, and it's no wonder why Josiah felt this was the perfect place to propose to an unsuspecting Vanessa.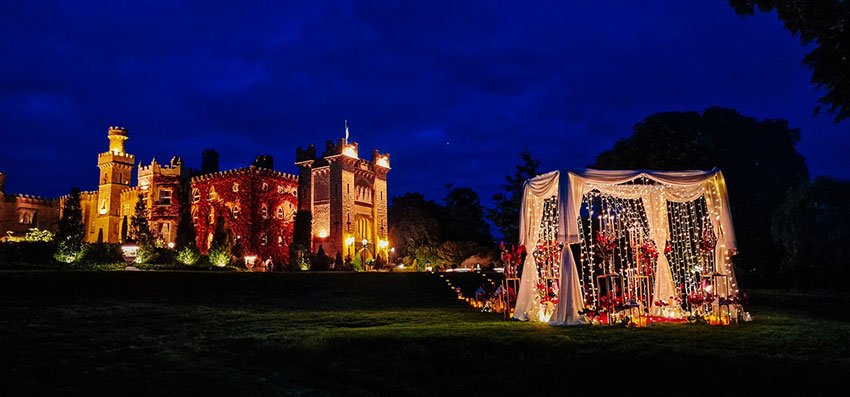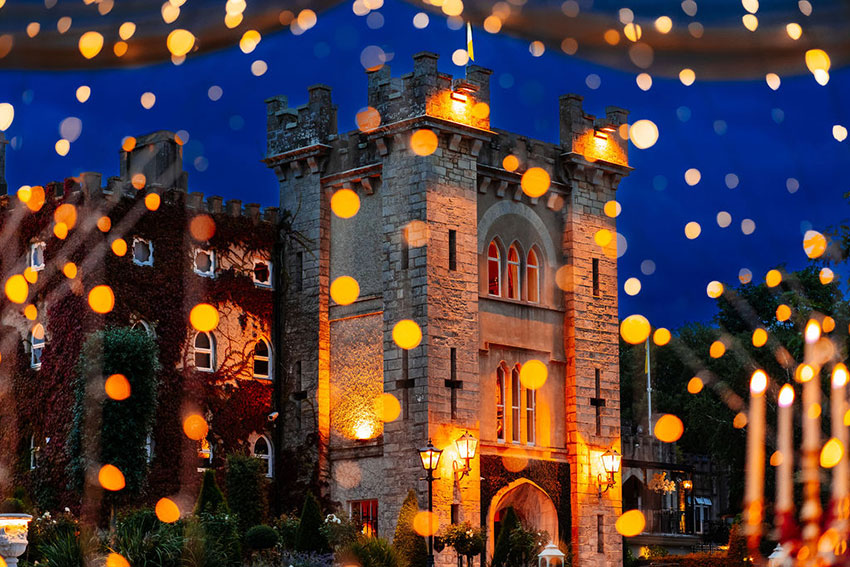 Even with a venue this stunning, with our attention to detail, the One Romance adds our own magic to each proposal, bringing the fairytale to life. With the sun already set, the twinkling lights of candles danced in the moonlight, guiding our couple to an epic display of red roses and exotic flowers under a canopy of fairy lights, ready for the big question. And as with all the best fairytales, this one had a happy ending when Vanessa said, "Yes!"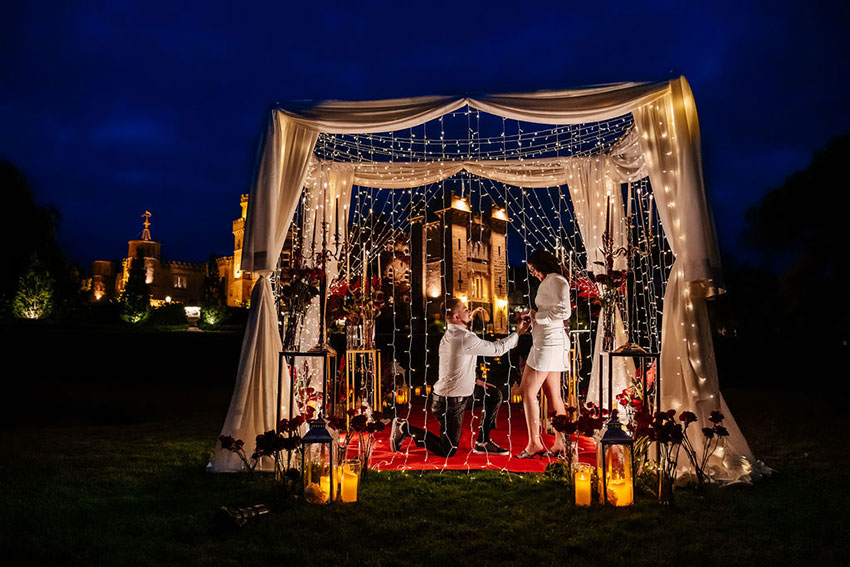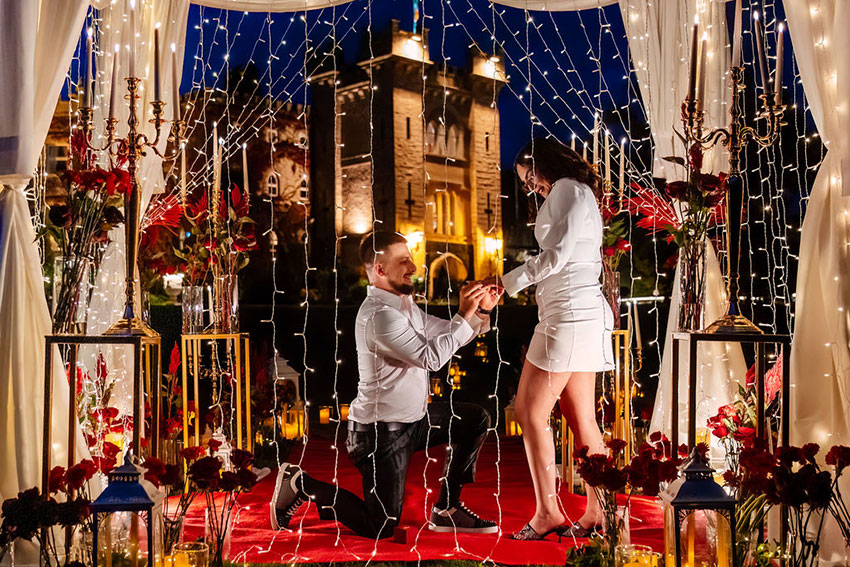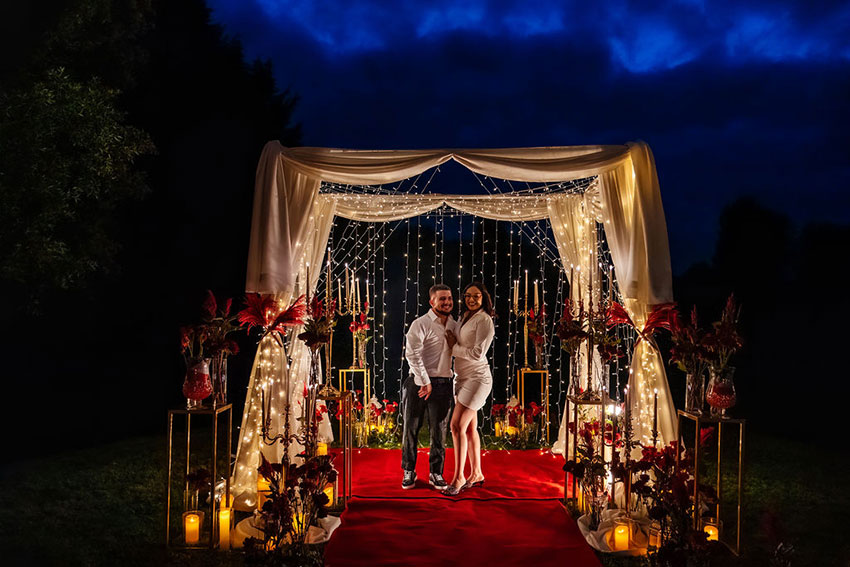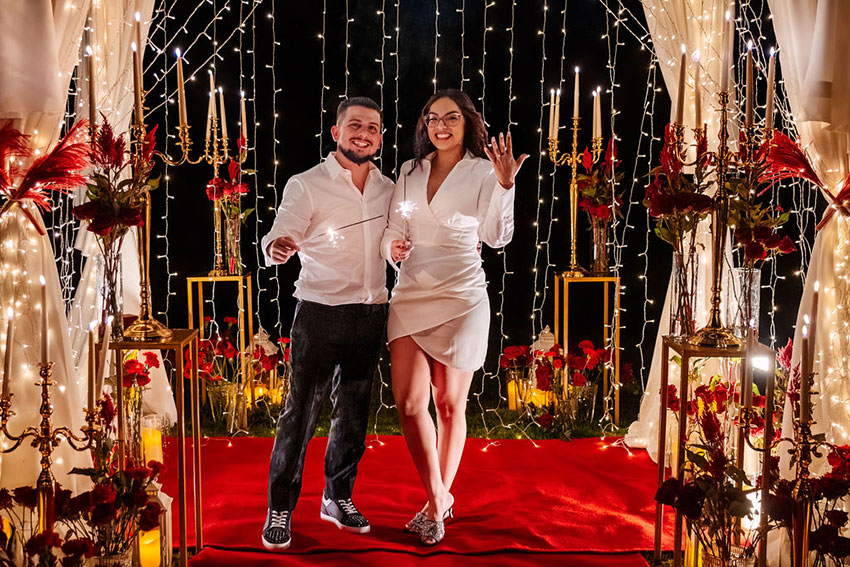 How to choose a location for your proposal
Choosing the perfect place to propose should be a key consideration when planning your marriage proposal. Your location will help set the tone of your proposal, and while it might seem obvious to choose somewhere scenic, there are still many more questions to consider. You could take a trip down memory lane, choosing somewhere meaningful for you both. Or maybe you love adventure and want to propose somewhere you've never been, creating new memories. Whatever location you think is right for you, don't forget to factor in what might impact your experience, like crowds and onlookers. We always recommend considering whether your partner would be happy with a public proposal or if they would prefer something more intimate and private. It is easy to see how the decision making and logistics can quickly mount up. This is why so many of our clients choose our luxury proposal planning service. We take care of the details, so you don't have to.
Wherever you want to propose, the One Romance will give you the care and attention you need to create a unique proposal. Get in touch with us today to create your personalised proposal plan.