How to plan a Valentine's Day proposal without the clichés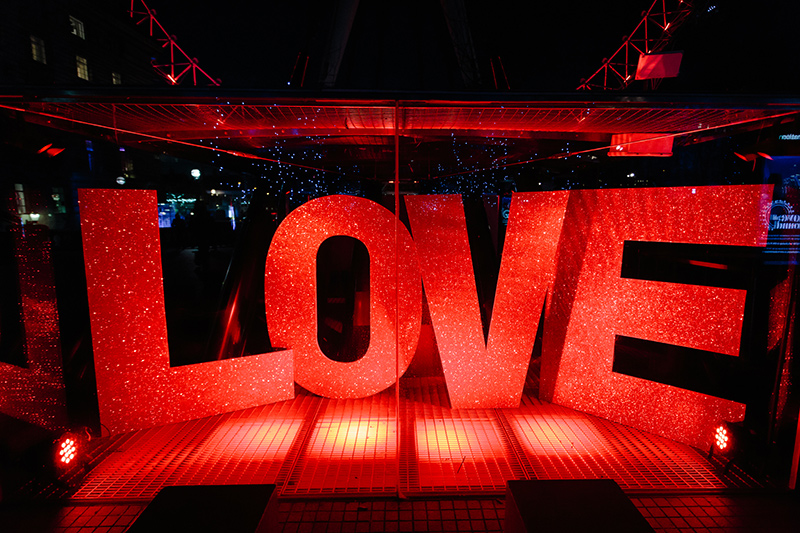 Celebrated on February 14th, Valentine's Day is a special day for couples all over the world. It's a day to celebrate love and affection and show your significant other how much you care. Unsurprisingly, it is one of the most popular dates to propose. For those looking to take their relationship to the next level, Valentine's Day can be the perfect opportunity to propose. One of the most important aspects of planning a Valentine's Day proposal is making it unique and personal and avoiding tired cliches.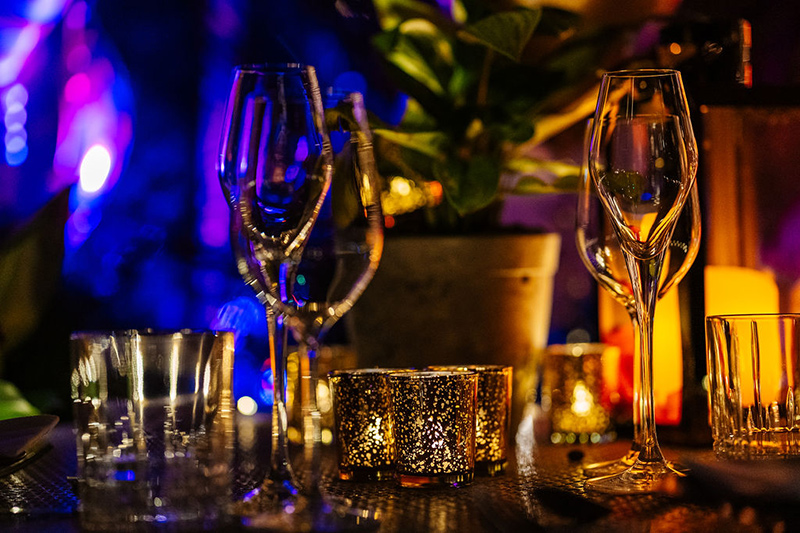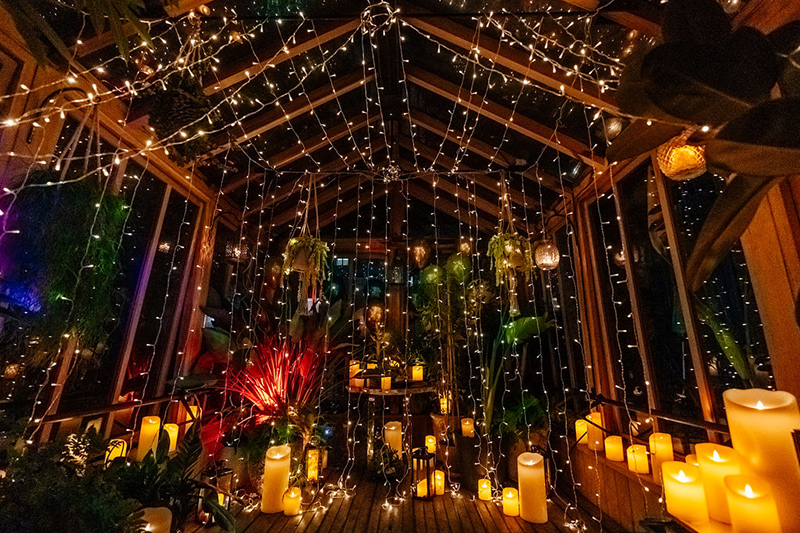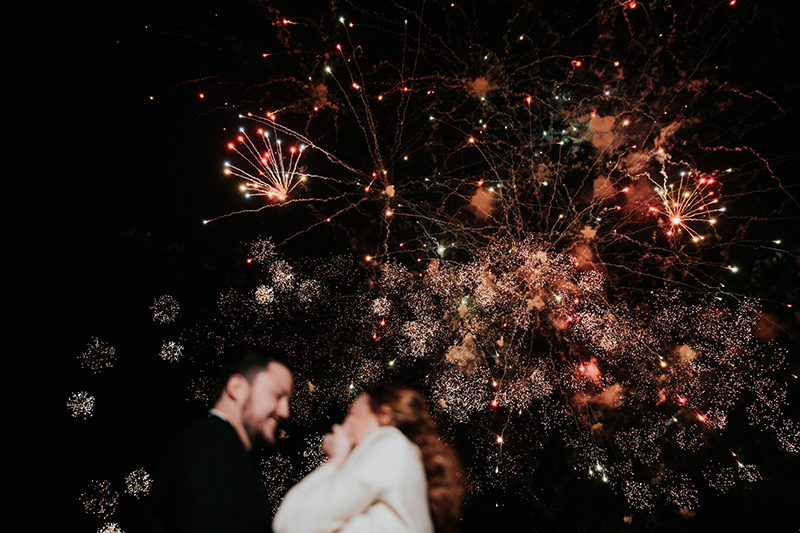 Valentine's day is named after Saint Valentine, a 3rd century Roman priest who, according to legend, performed secret marriages for young lovers during a time when the Roman Emperor Claudius II had banned marriage. It's no wonder he became the patron saint of lovers. Although linked to another Roman festival, Lupercalia, the traditions that form many Valentine's Day celebrations appeared centuries later in the 1500s. These traditions have continued to grow over time. Romantic letters turned into cards, and gradually, heart-shaped chocolates and a dozen red roses became de rigueur. Proposing over a candle lit dinner in restaurants, complete with the ring in a champagne glass, might still be a popular way to propose, but when asking someone, "will you marry me?" we think a modern twist on tradition will take your proposal from cliché to creative and classy.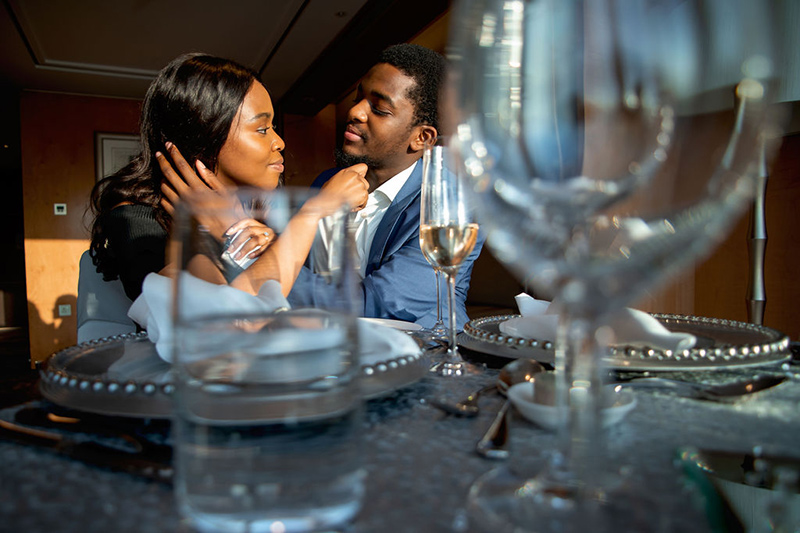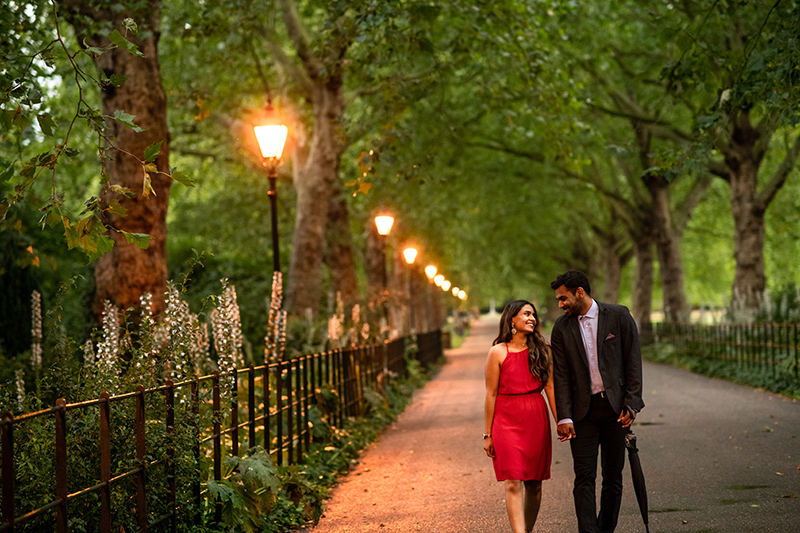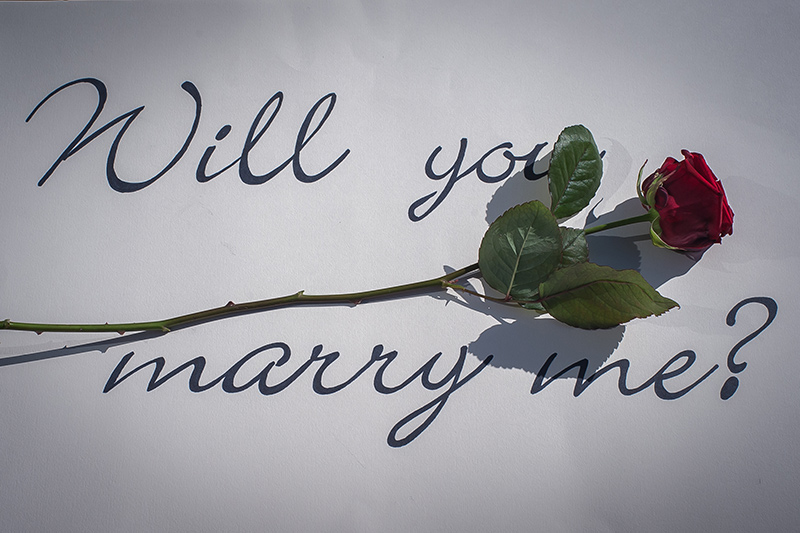 Our top tips for a Valentine's Day proposal
Your favourite restaurant is likely to be busy on Valentine's Day, and proposing in front of a room of strangers can add a lot of pressure to an experience you want to enjoy. Not to mention someone else may have the same idea! At the One Romance, we've organised proposals, will stunning room decorations and even a private chef to cook your perfect meal. To add a bit of luxury, choose a private dining room at one of London's top locations, such as the Mandrake Hotel or choose a cosier feel by having our team come to your home. No matter where we are, our talented stylists can create something breathtaking for your proposal.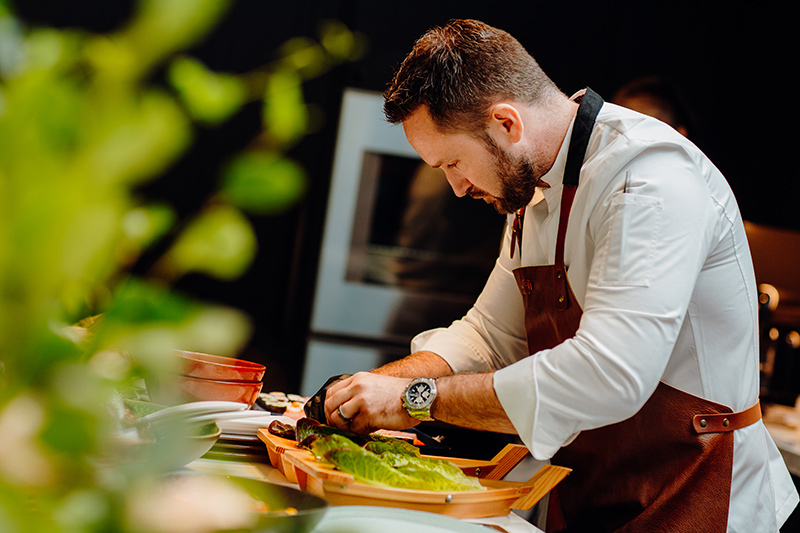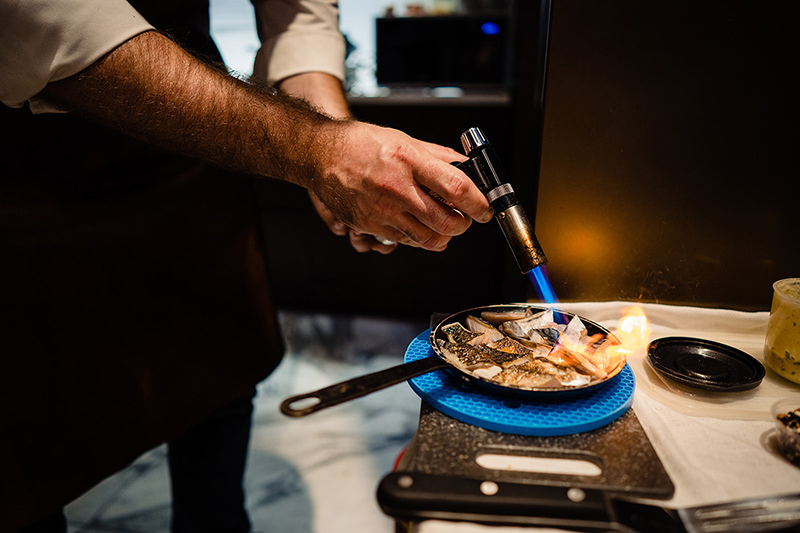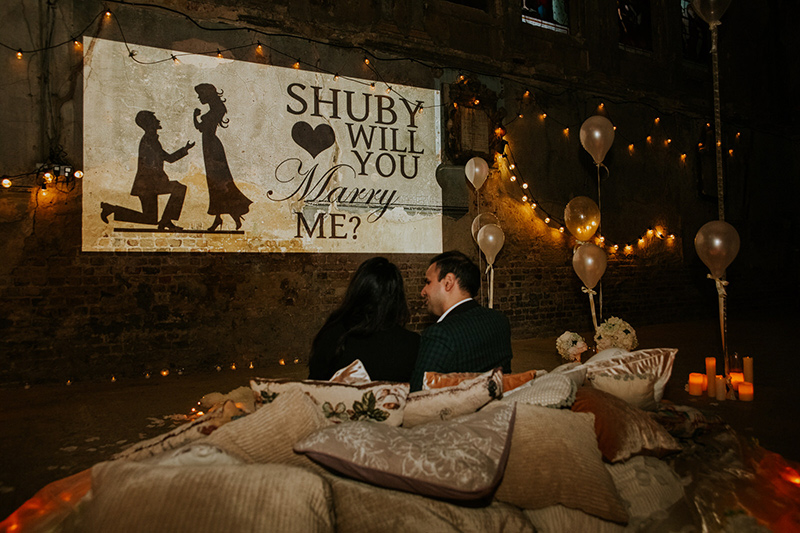 Another popular Valentine's Day tradition is watching a romantic movie together, and let's be honest, there are a lot to choose from. While your partner might be dreaming about snuggling up with popcorn and the Notebook, you could surprise them with a video montage of your favourite memories. We've created quirky secret cinema experiences in exclusive venues and even hired out entire cinema screens to showcase your proposal on the big screen.
See Jay and Holly's "A little slice of Hollywood" proposal here.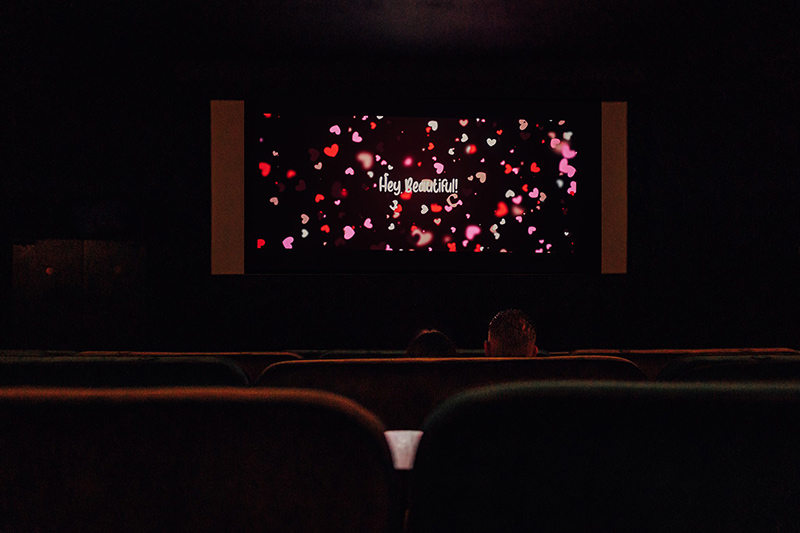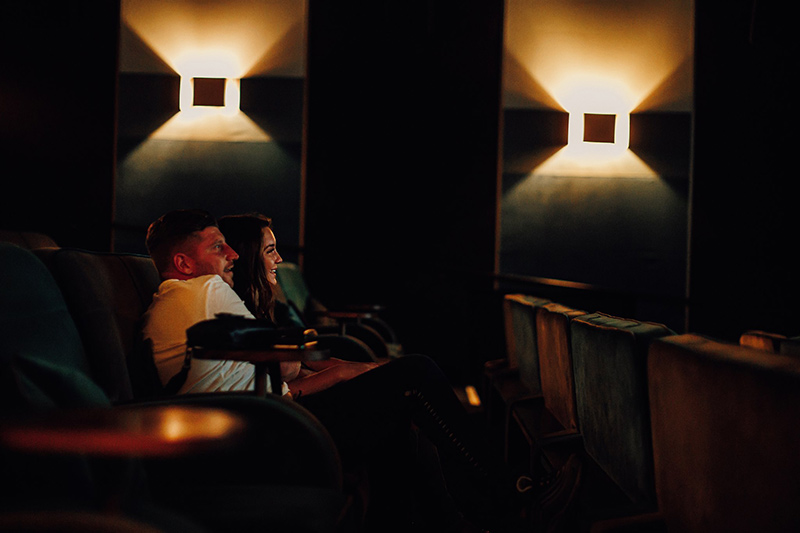 Though the thrill of receiving a Valentine's Day card from a secret admirer may have been replaced by getting a heartfelt card from our partner, we know most of the fun came from trying to work out who sent it. Why not put your partner's deduction skills to the test and create a series of clues for them to open and solve, leading them to a secret proposal location. While February can be a little chilly, at least in the UK, a winter walk is an ideal opportunity to retrace some of your favourite steps. While walking down memory lane, you can relive precious memories before creating a life changing new one.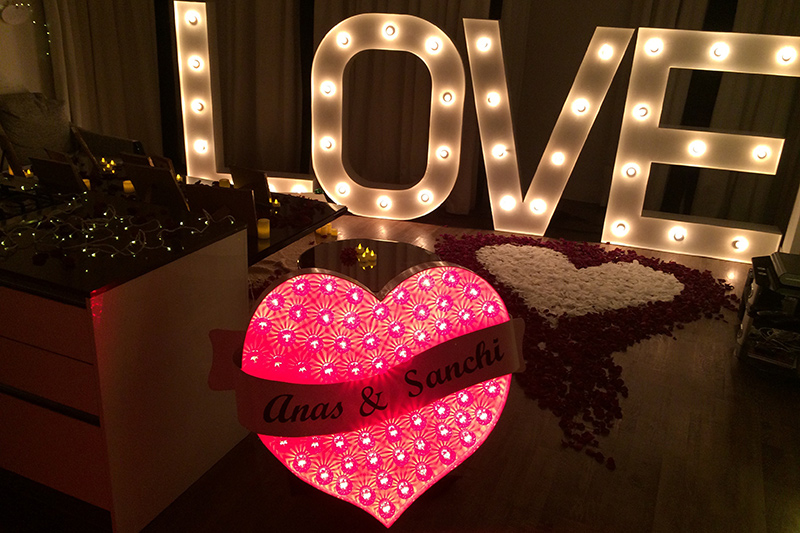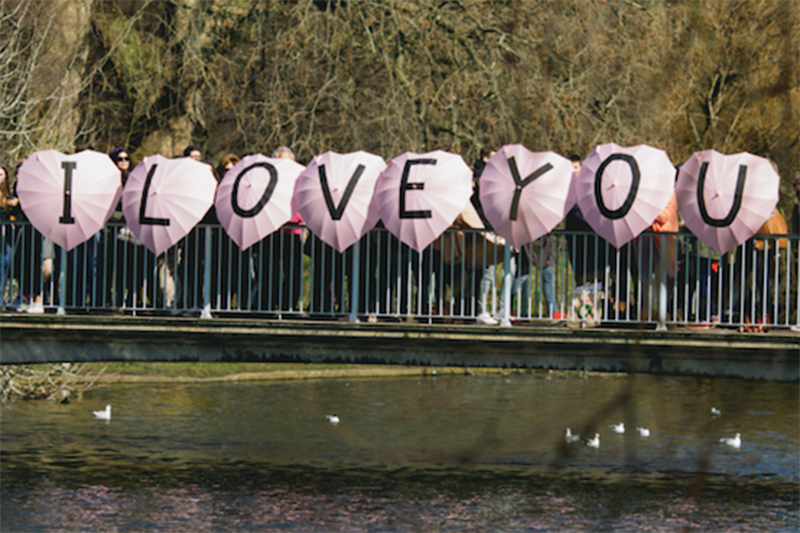 Of course, these aren't the only Valentine's Day clichés we like to get creative with. Heart-shaped chocolates are a common gift, and while they're a sweet treat, they can feel impersonal and a bit uninspired. Love is about growing together, so why not combine learning a new skill with a bit of romance and learn the art of artisanal chocolates with an experienced chocolatier? You'll be able to walk away with a fiancée and some tasty treats to share.
Finally, let's talk flowers. We love flowers, and while red roses are a classic romantic gesture, there's no need to stop at dozen. At luxury proposal planners, there are times when we'll advise less is more, but this isn't one of those times. Go big or go home is the mantra to make this cliché classy.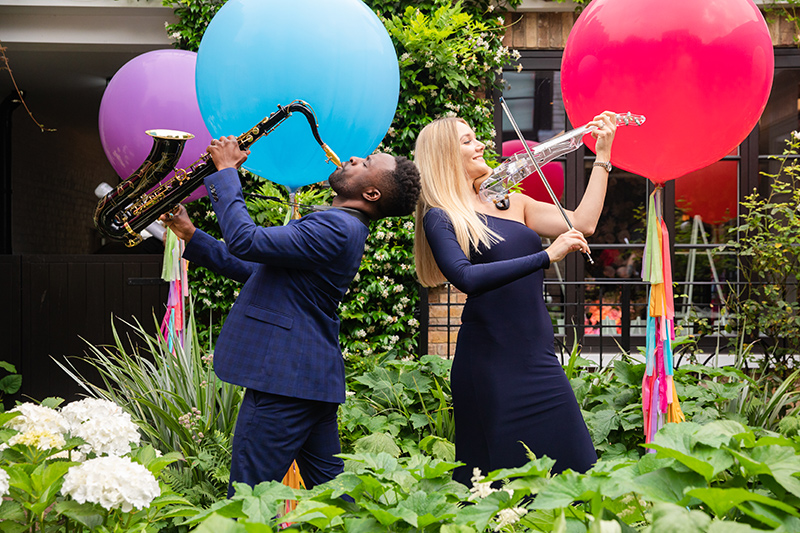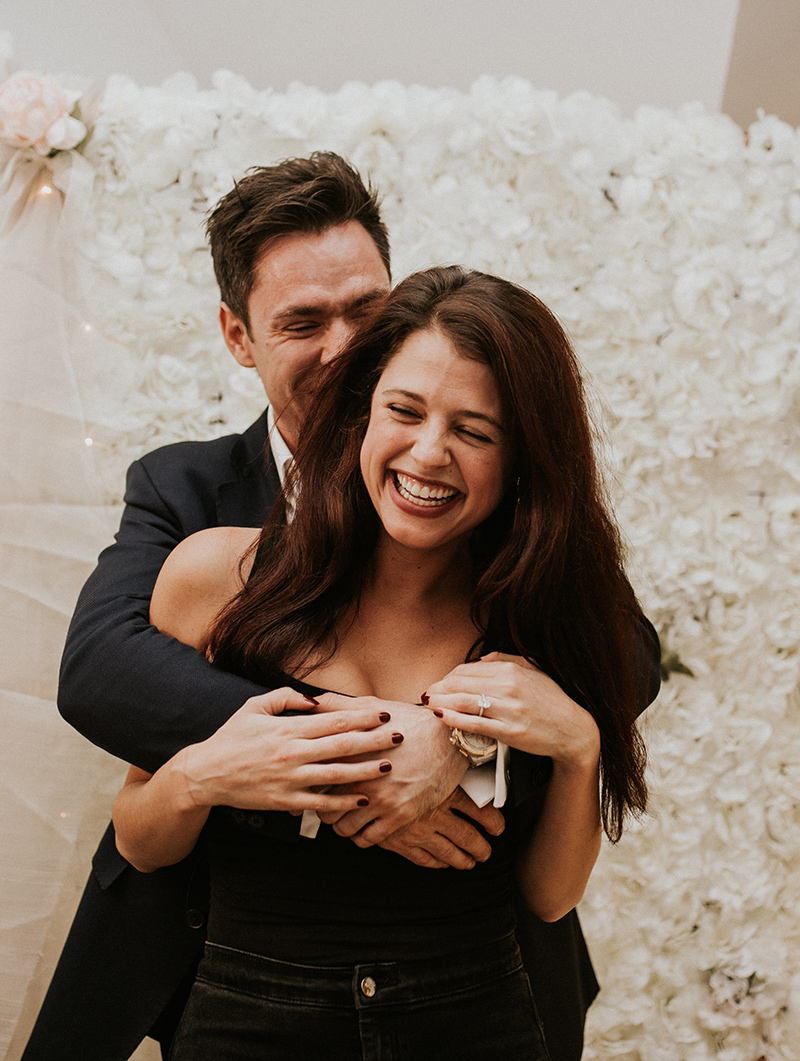 Remember, the most important thing is to make your proposal genuine and reflect your relationship. By being creative and personalising your proposal, you can avoid cliché and make it a truly memorable experience for you and your partner. If you'd like us to help you plan your proposal, whether it's on Valentine's Day or not, get in touch with our team today.
Read our blog "Unexpected and extraordinary: Proposing at The Mandrake Hotel" here.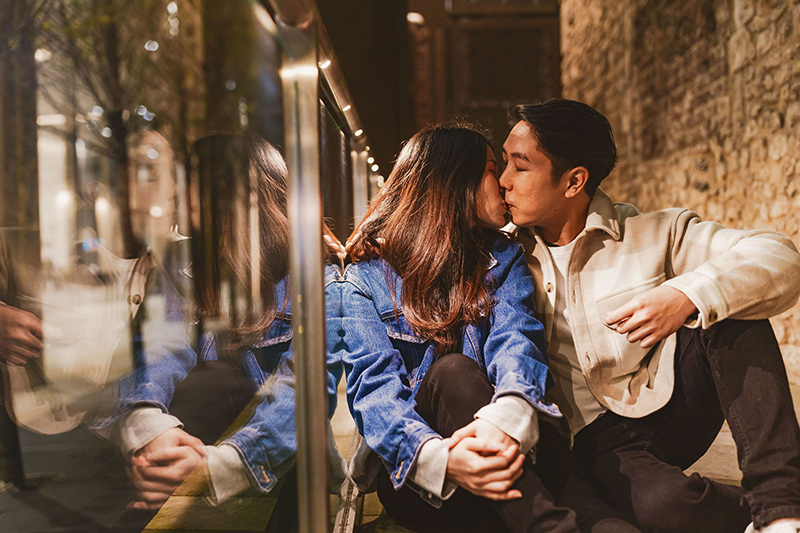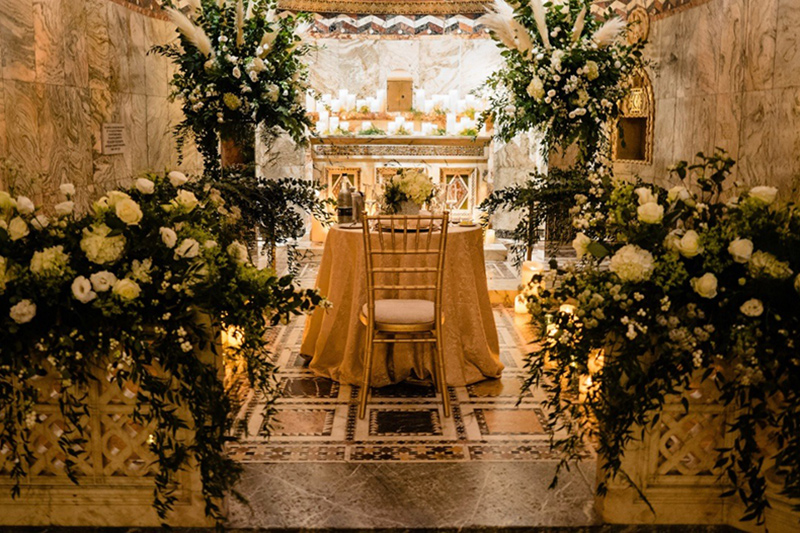 Photography credits:
@soulphotography_uk
@nickrutterphoto
@black_magic_creations
@sandrareddinphotography
@natalyjphotography
@couple_of_london
@linaandtom
@gemmachase
@pgracephoto