London Southbank Musical Proposal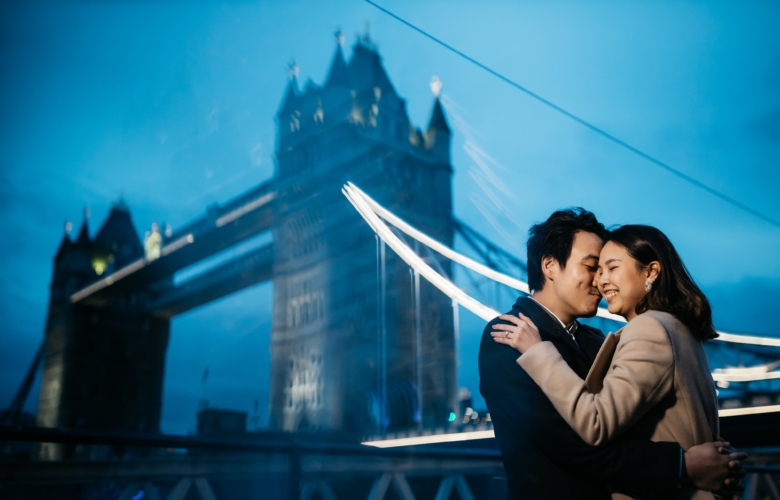 Take a look at our adorable London Southbank musical proposal for some marriage proposal inspiration from our Award-Winning Proposal Planners! Proposing in London can be an overwhelming thought, especially if you've never been before! With The One Romance's insider knowledge and expert team of event planners, your proposal is guaranteed to be stress-free and one-of-a-kind!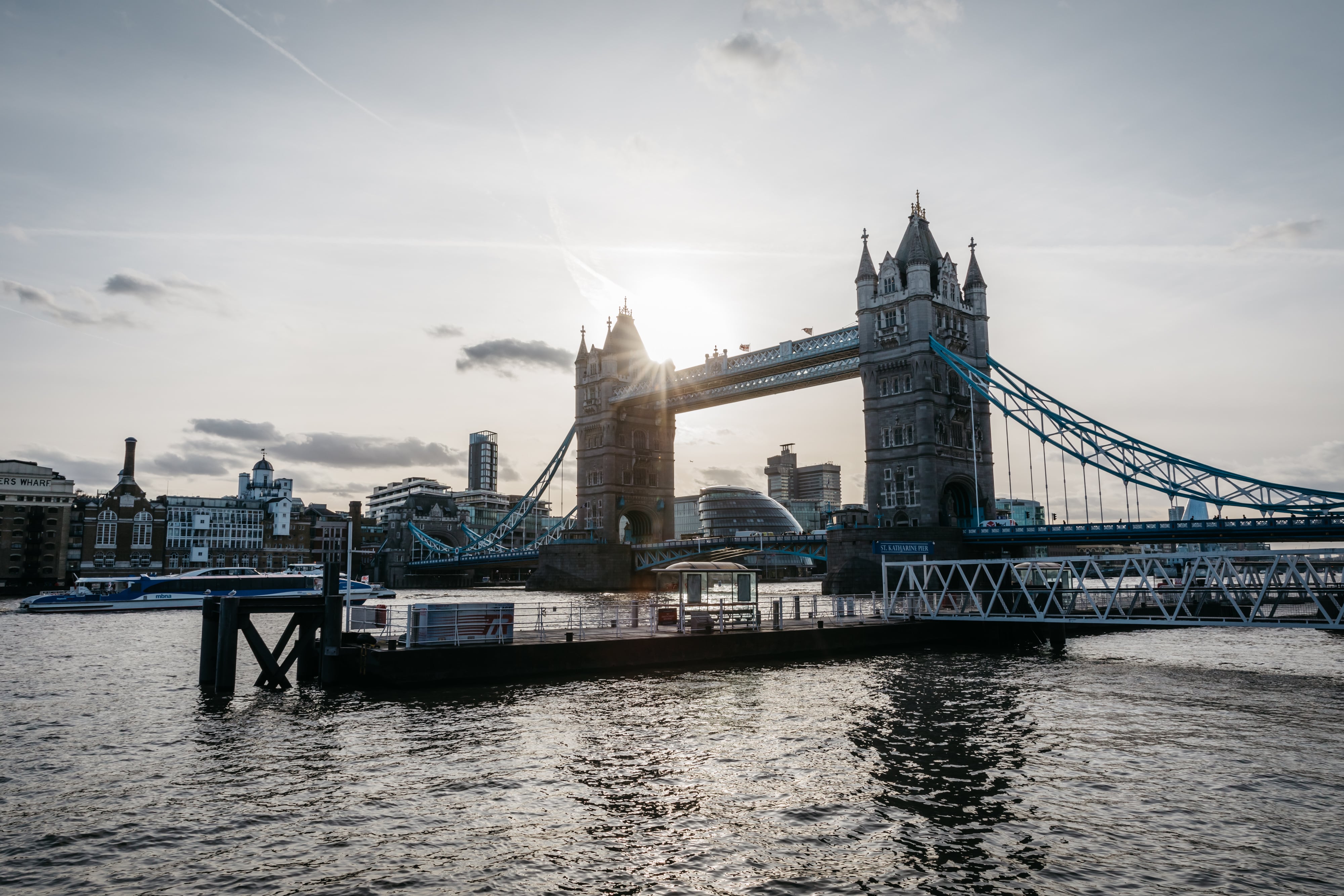 Let the Team get to know you and your partner (secretly of course!) and recommend the perfect location for you. Proposals don't have to be huge and extravagant, especially if that's not your thing! There are so many intimate and private locations across London that suit those who want to be out of the public eye but still have a stunning backdrop.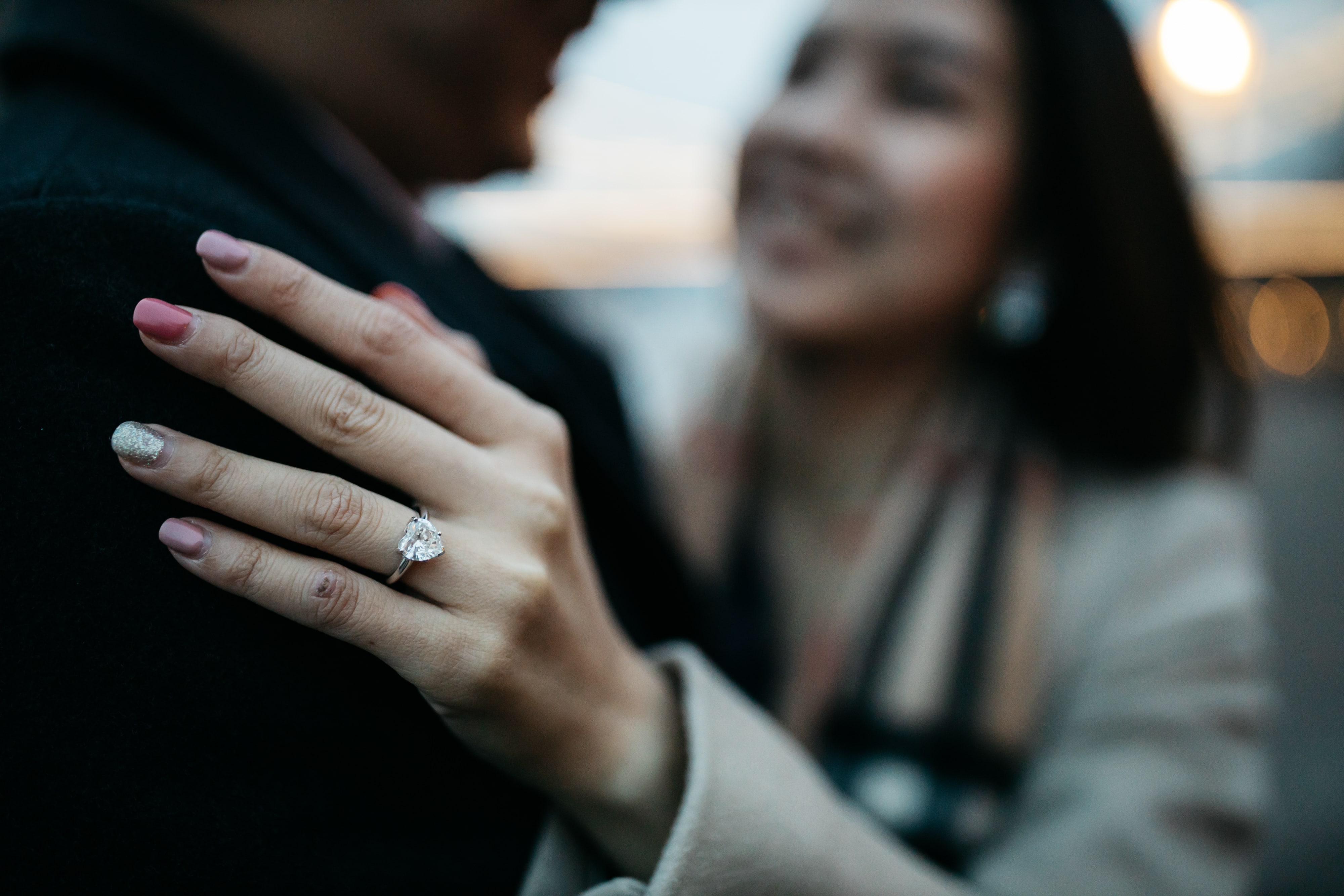 We suggested the backdrop of Tower Bridge for Itthi's proposal. The Proposal Planners organised a musician to perform their favourite song: Ellie Goulding's 'How Long Will I Love You?' during his proposal. A photographer and videographer were also hired to capture every moment!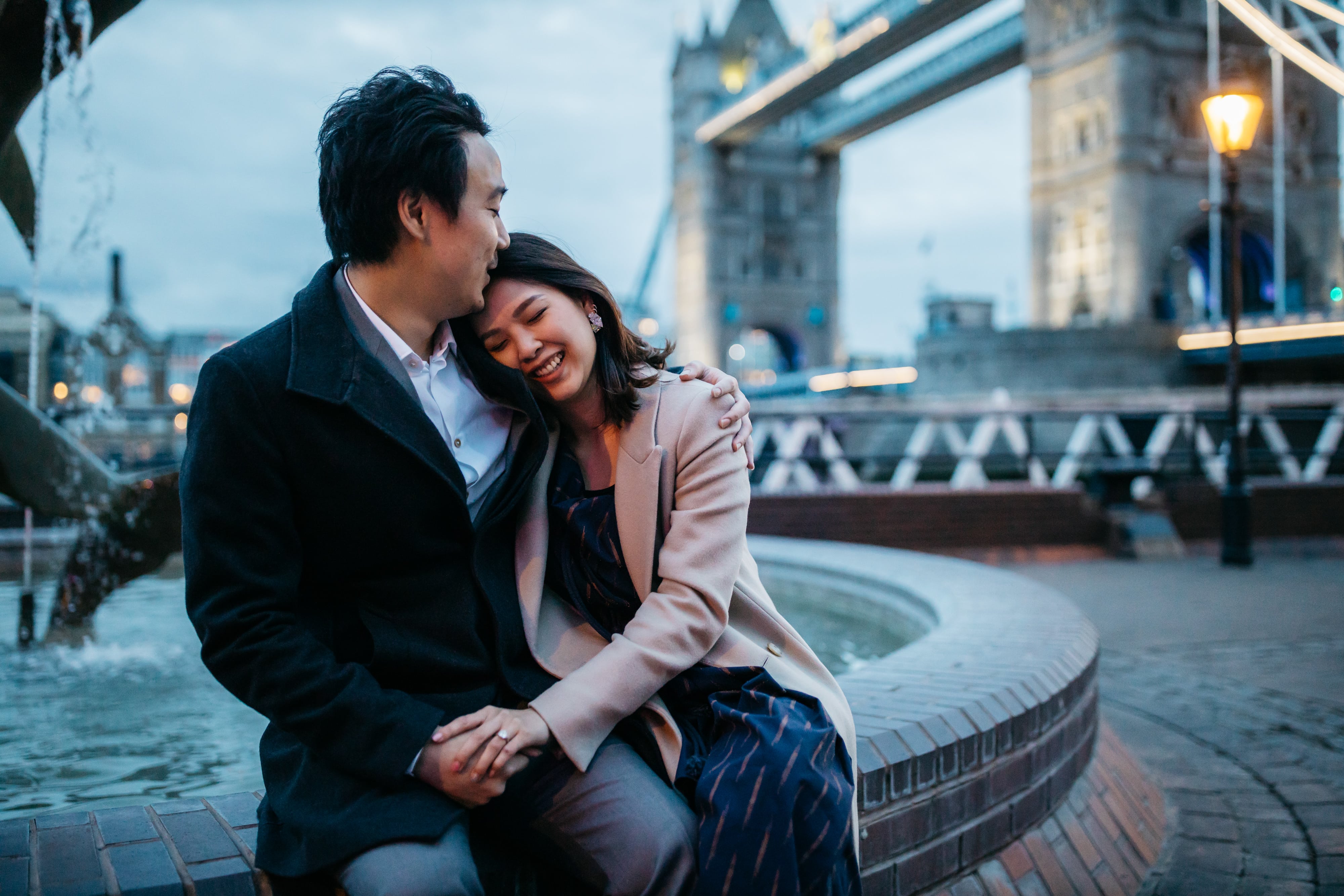 The couple approached the proposal spot and Tataa recognised the song that the musician was playing. Shortly afterwards, a Proposal Planner approached her and gave her a beautiful bouquet of flowers. Itthi then began his proposal speech and then went down on one knee!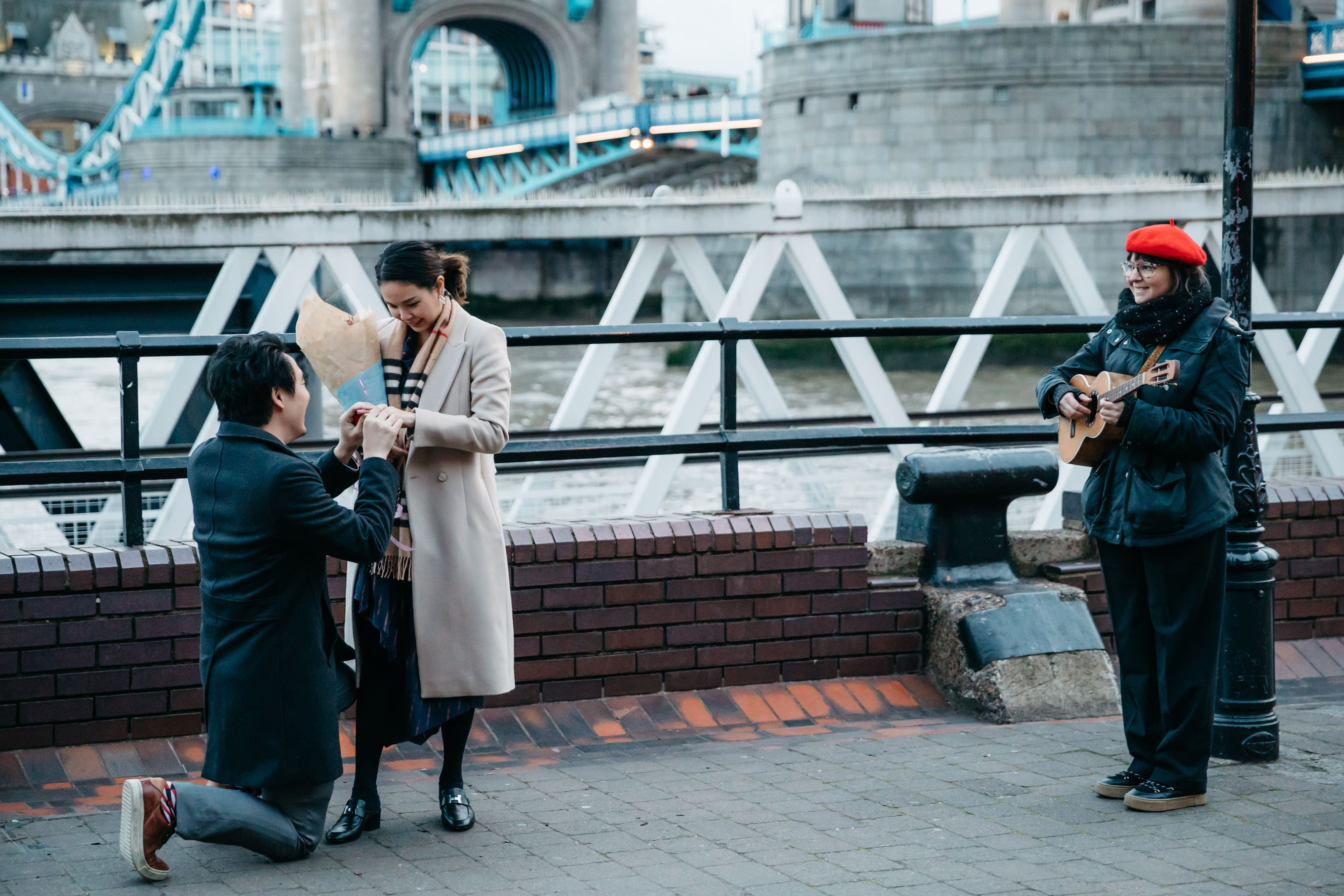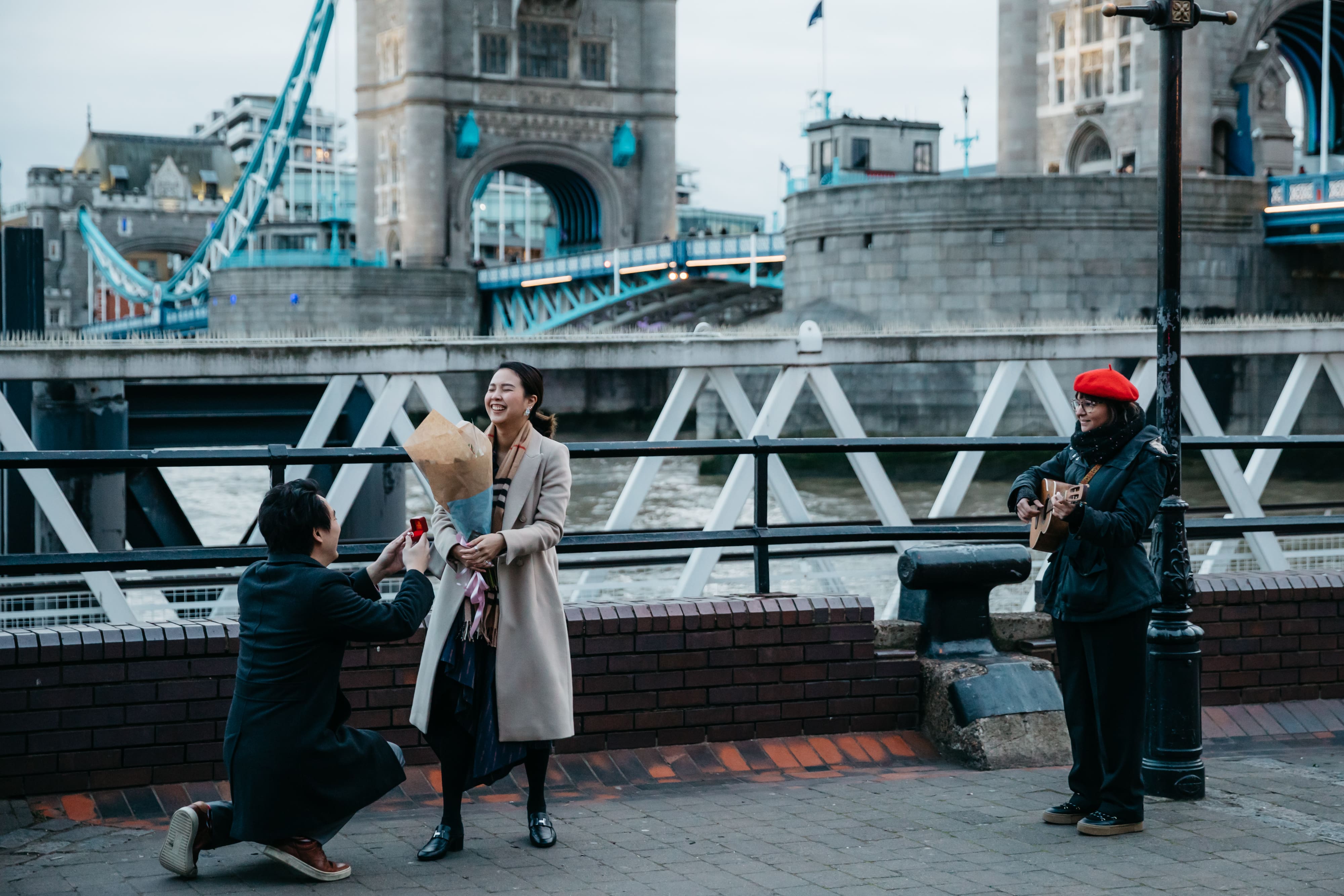 Of course, she said yes!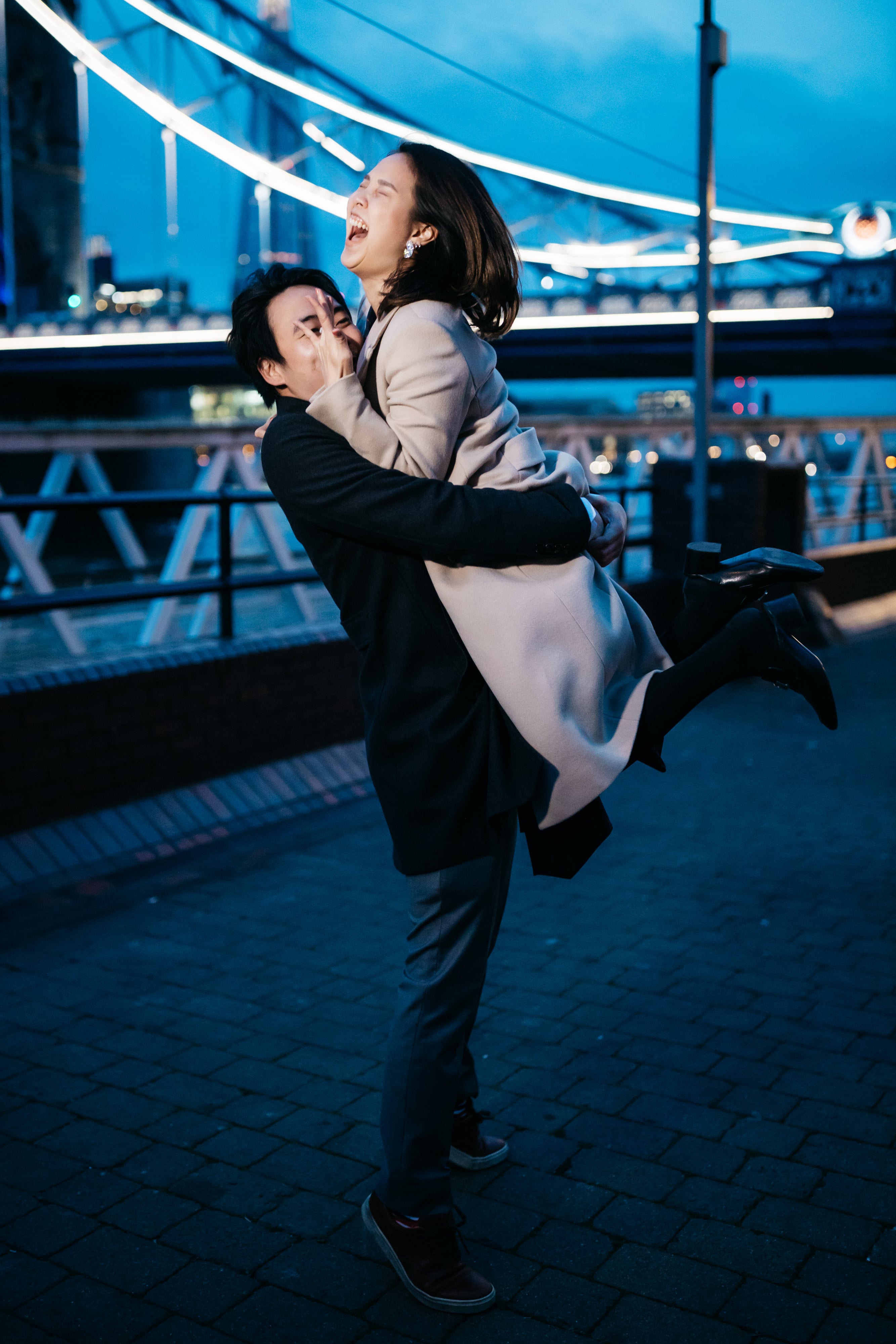 Not only were the videographer and photographer hiding so that the couple could have their proposal moment in private but the couple's friends were also watching! They brought over a bottle of champagne to celebrate their friend's engagement and surprise them both!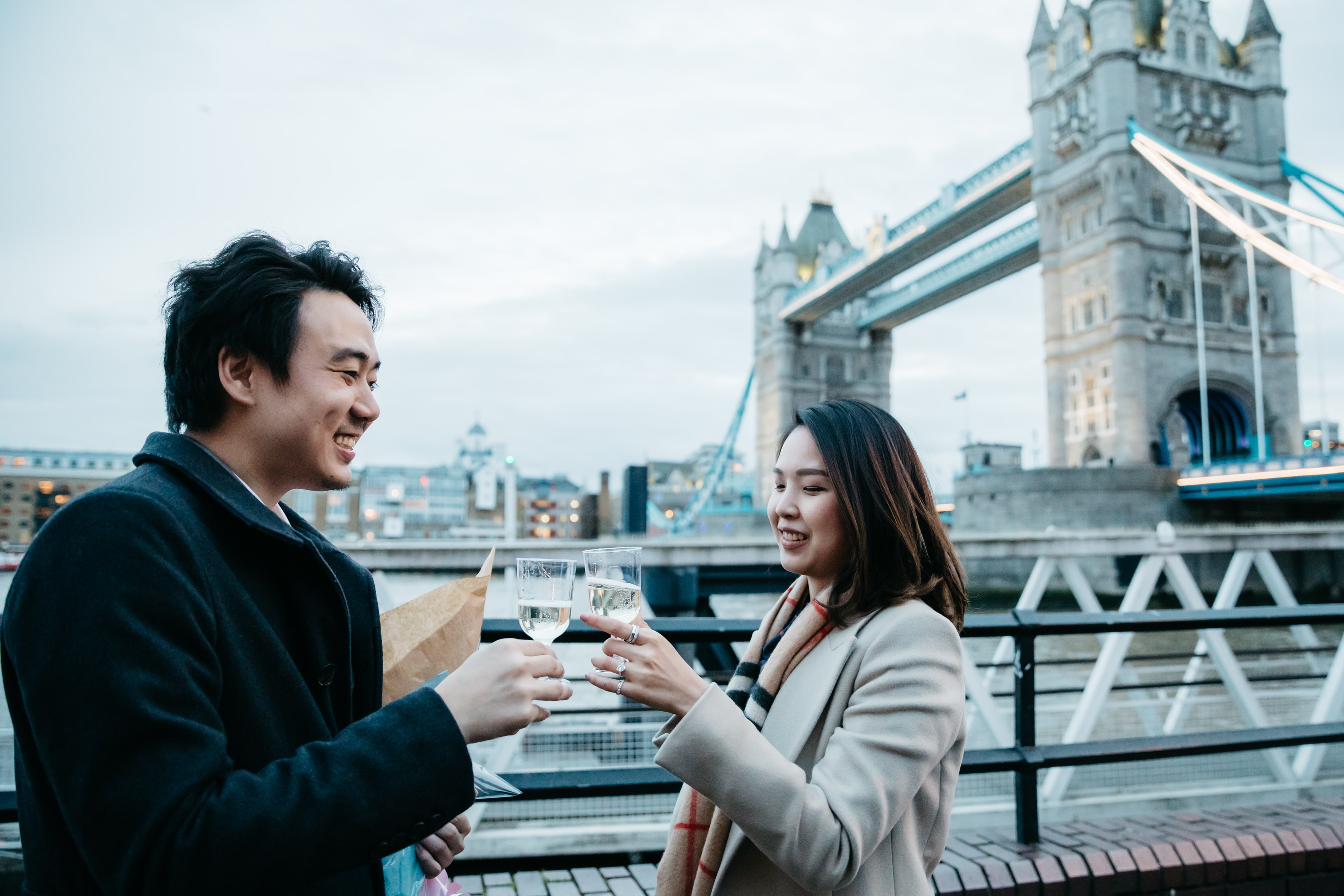 Get in touch now to start planning a proposal you've always wished for. We make your dreams come true!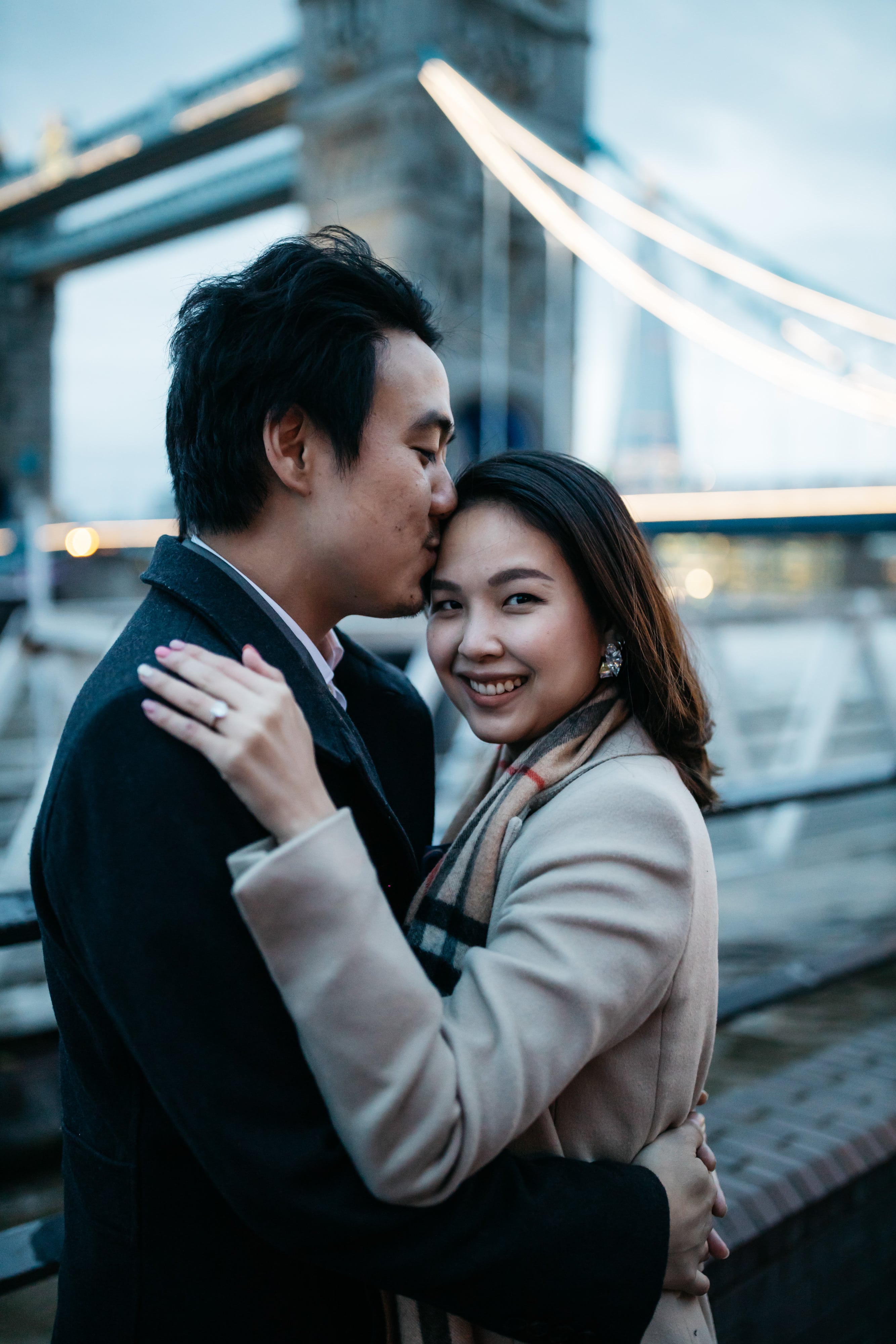 Event Planner: Ola Parkes
Photographer: Paul Grace
Videographers: Riccardo Cavani & Viviana Di Capua
It was the perfect London Southbank musical proposal!