Luxurious Proposal at The Ritz, London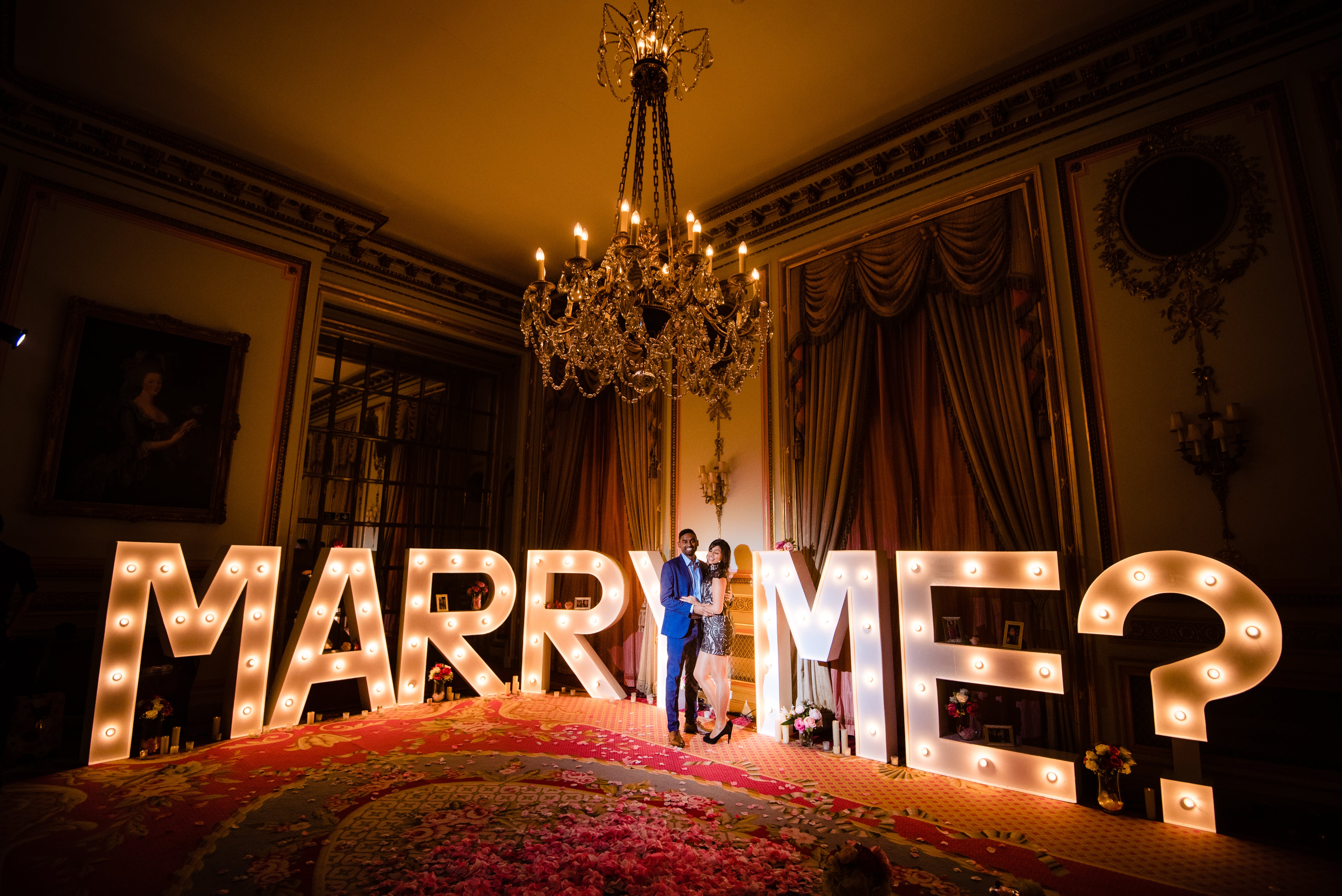 The Ritz, London, is one of the most famous and prestigious London icons and is known across the world for it's luxury and opulence.
When Praveen got in touch with our team of expert Proposal Planners, he asked for a proposal that would completely blow away his girlfriend! Our Team created a completely bespoke proposal for him. The Marie Antoinette Suite at The Ritz was perfect for what they had in mind. It oozed luxury and can be hired out for private dining!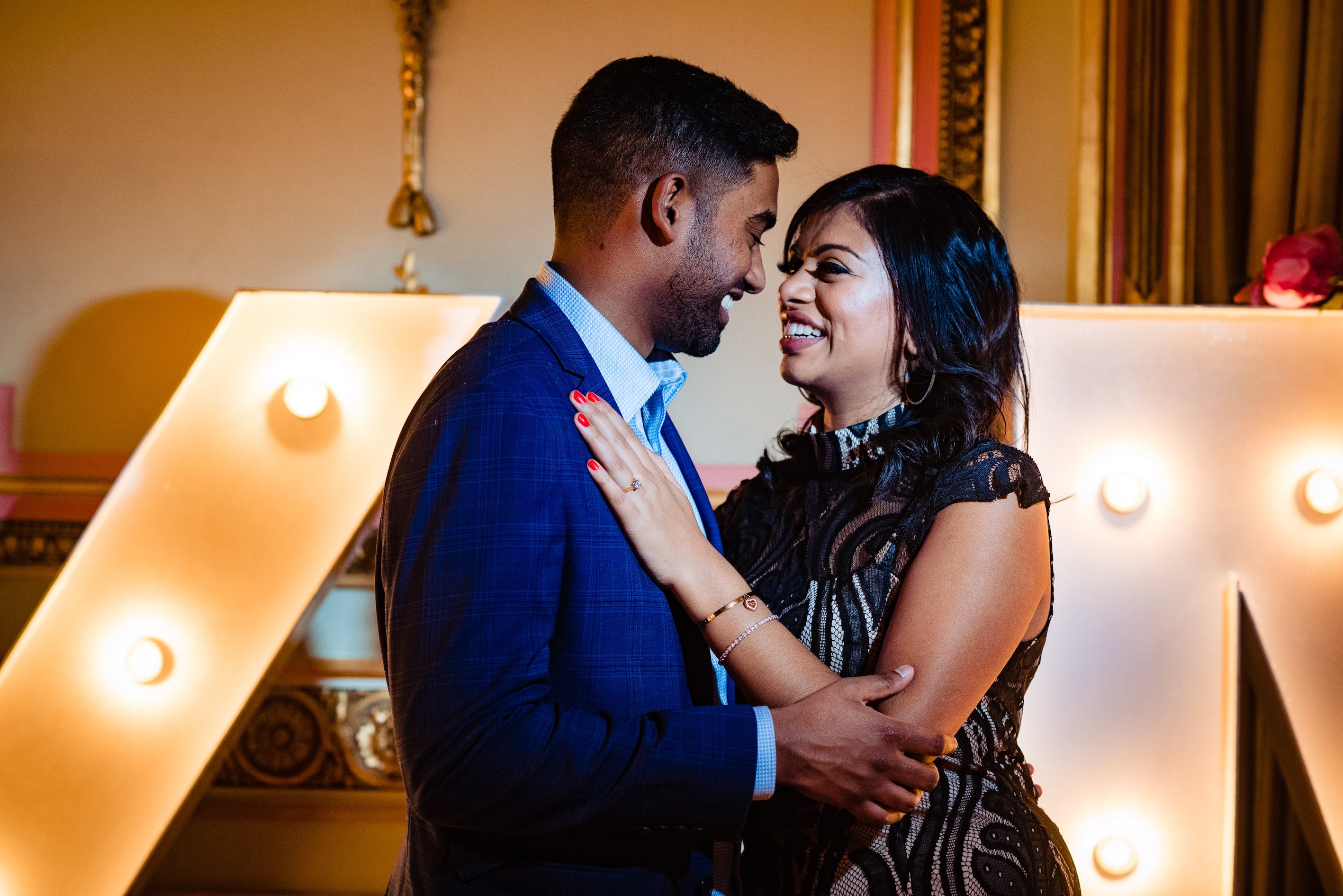 On the day of the proposal, the Team decorated the Marie Antoinette Suite at The Ritz with huge Marry Me? letters, hundreds of rose petals, roses, candles and glass lanterns!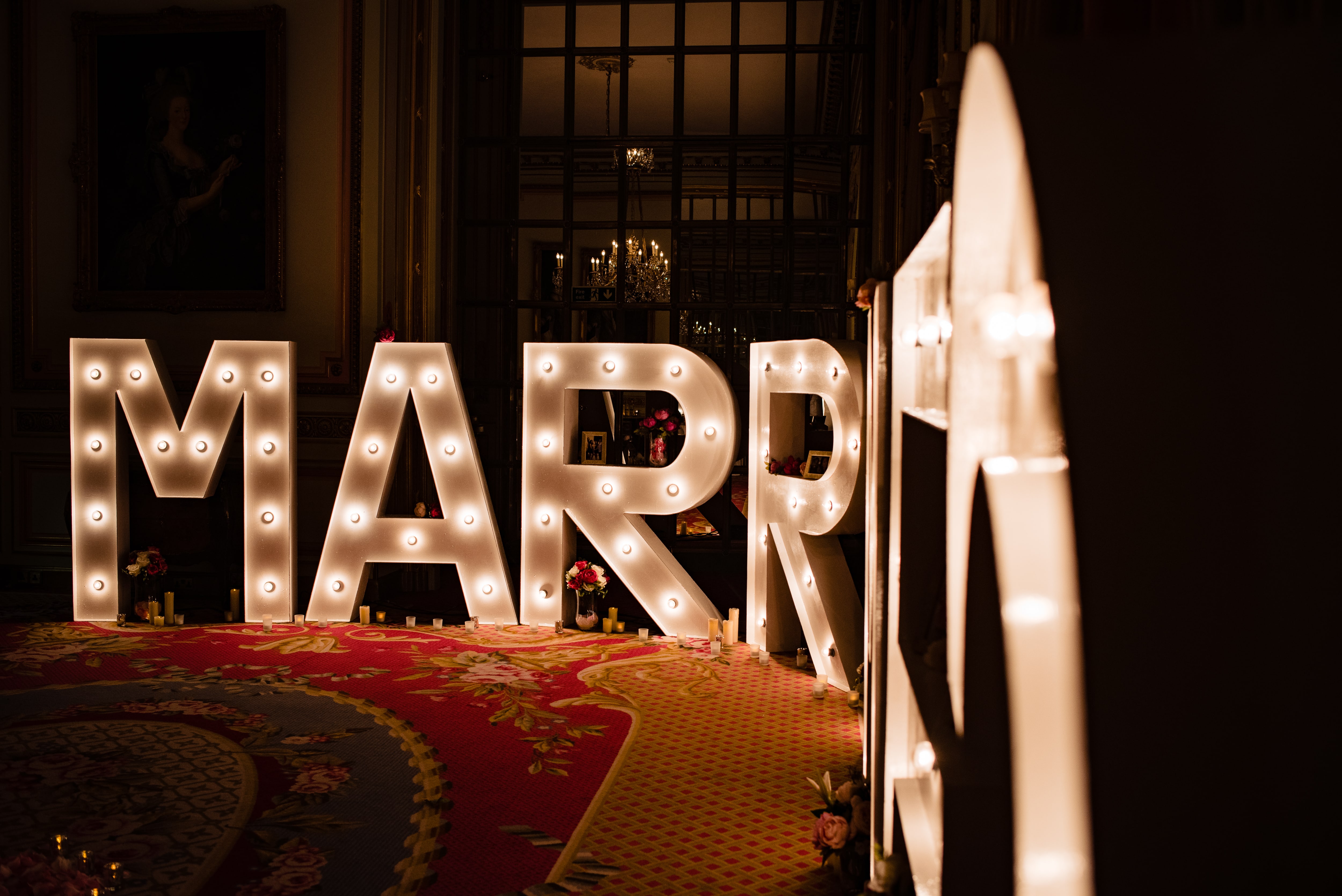 Praveen had told his girlfriend, Sherika, that he was taking her to The Ritz for her birthday! As they walked into the private dining room, she saw the huge Marry Me lights. Praveen then led her up the aisle of rose petals to propose!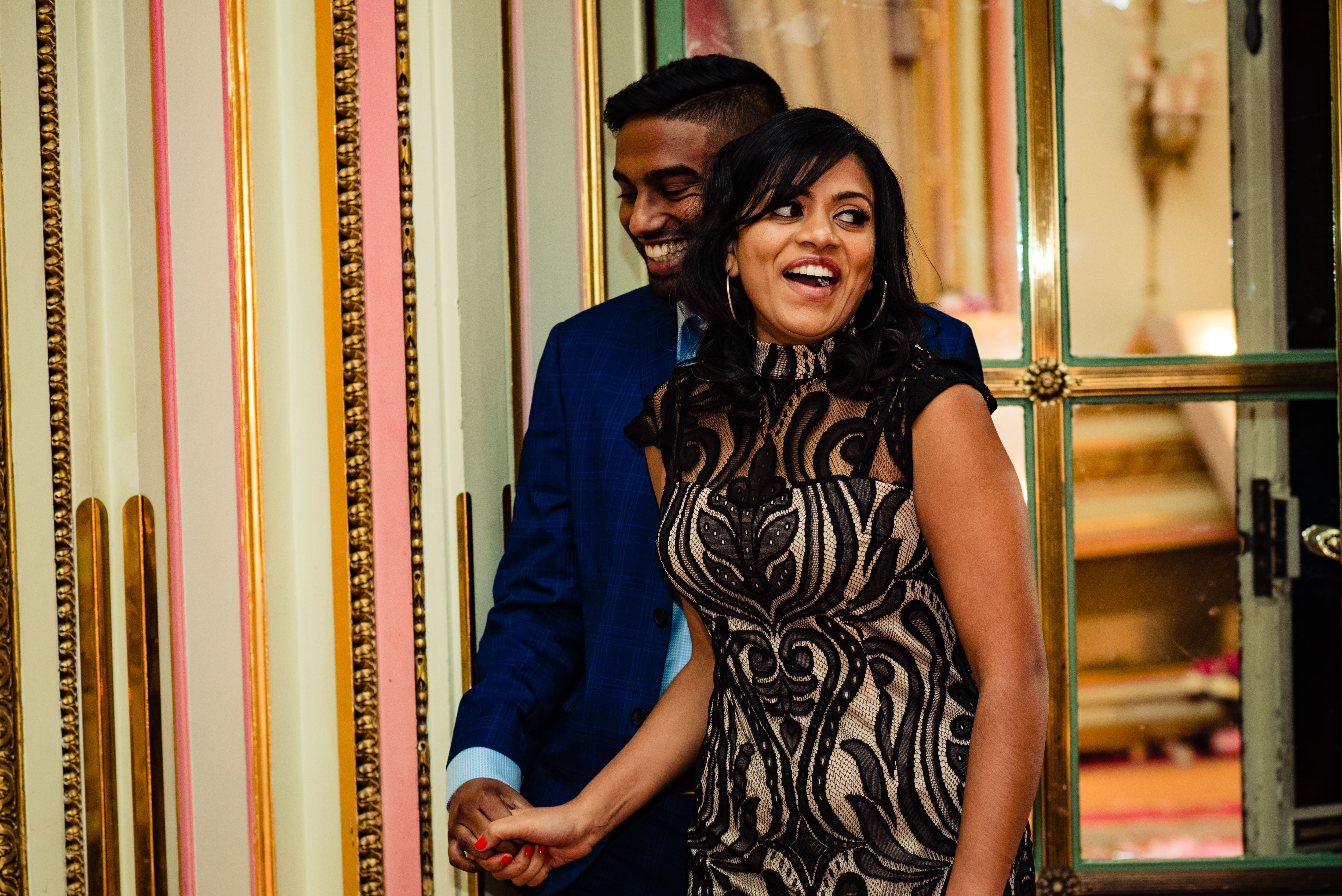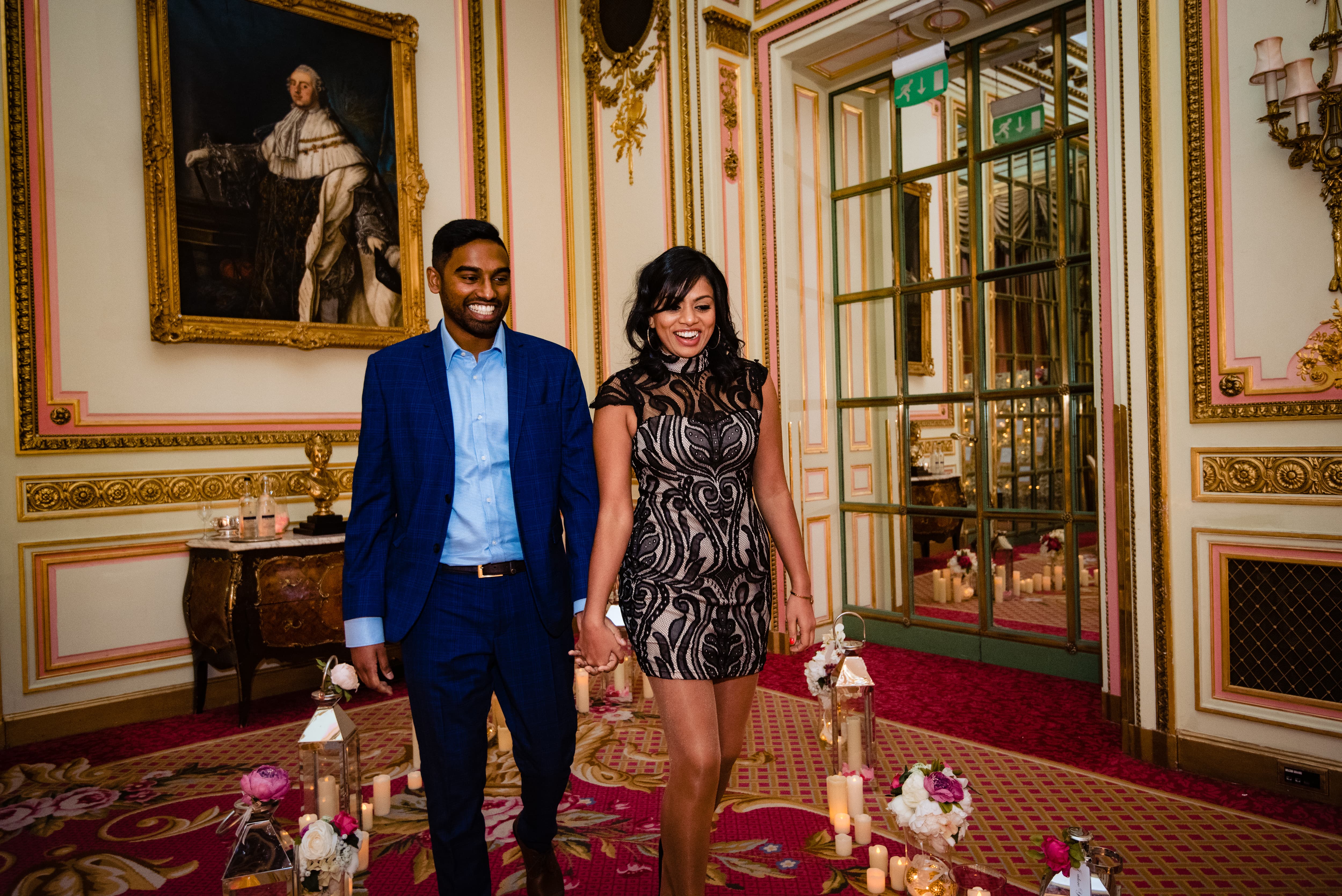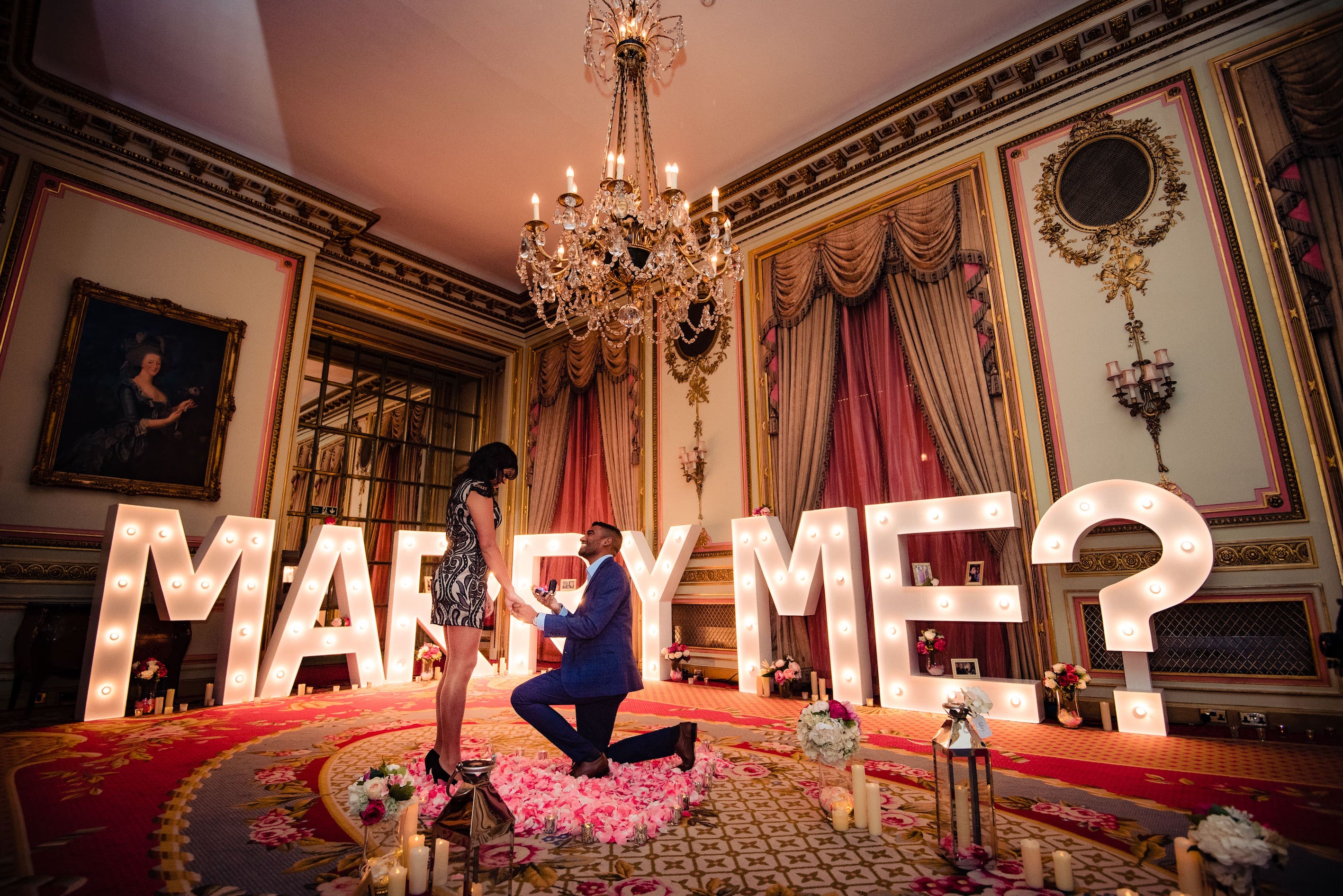 Of course she said YES!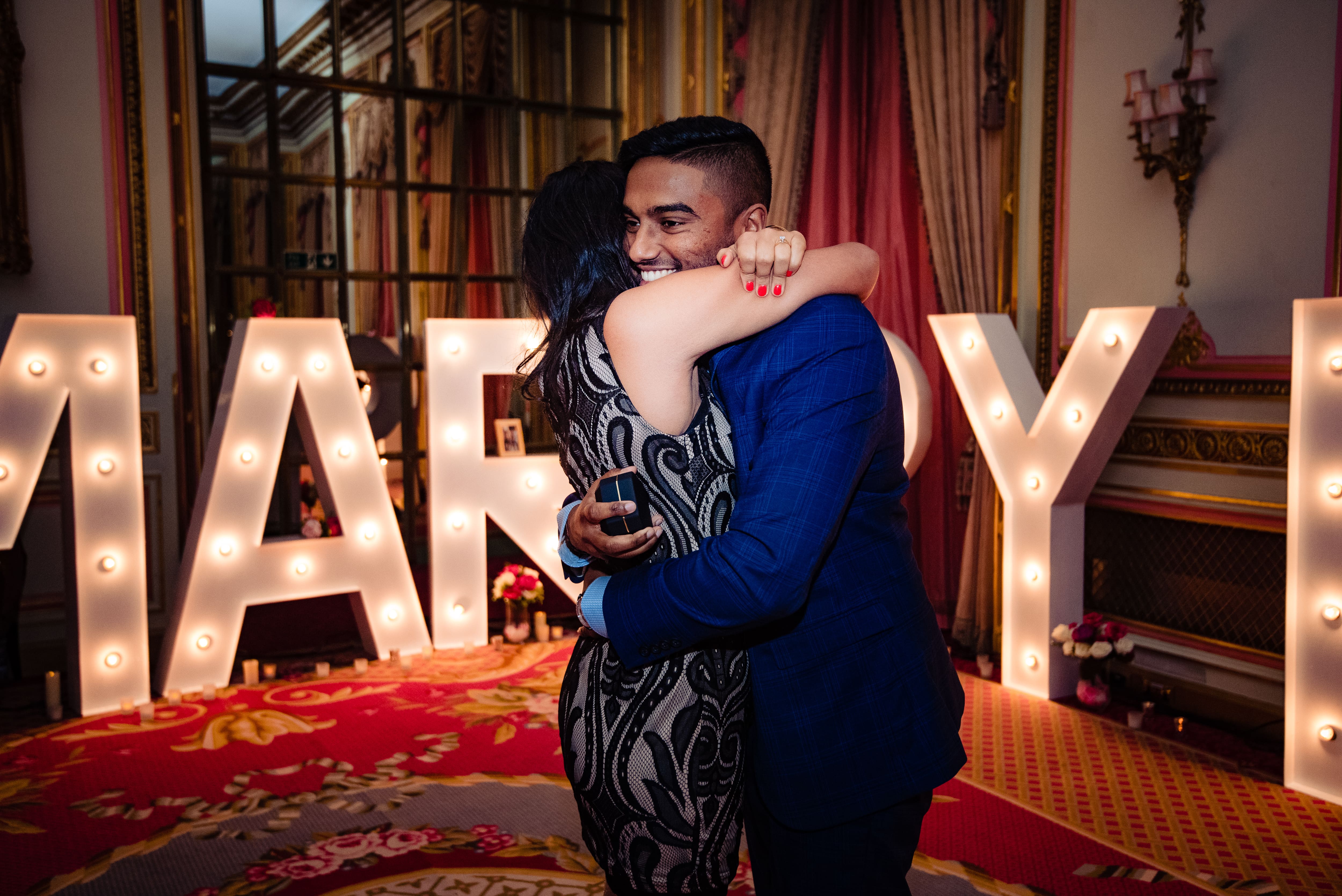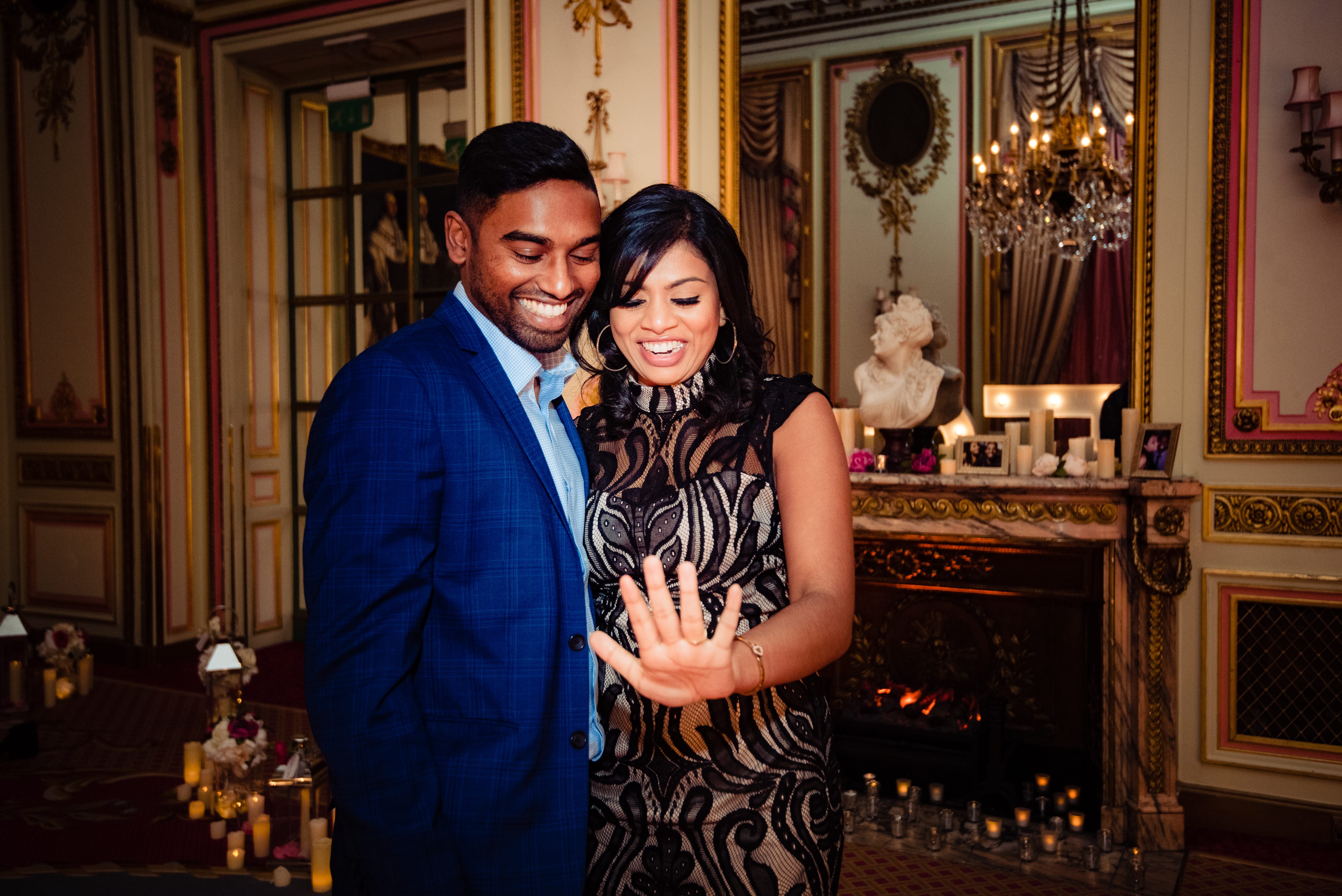 The couple then had a private dinner served to them in the Suite. Behind them was a beautiful flower wall adorned with memories and love letters that Praveen had written!
However, the surprises weren't over yet as all of their family and friends were arriving to celebrate the couple's engagement after they had finished their dinner. Sherika had no idea that they were coming! It was such a beautiful way to share this memorable occasion with their nearest and dearest.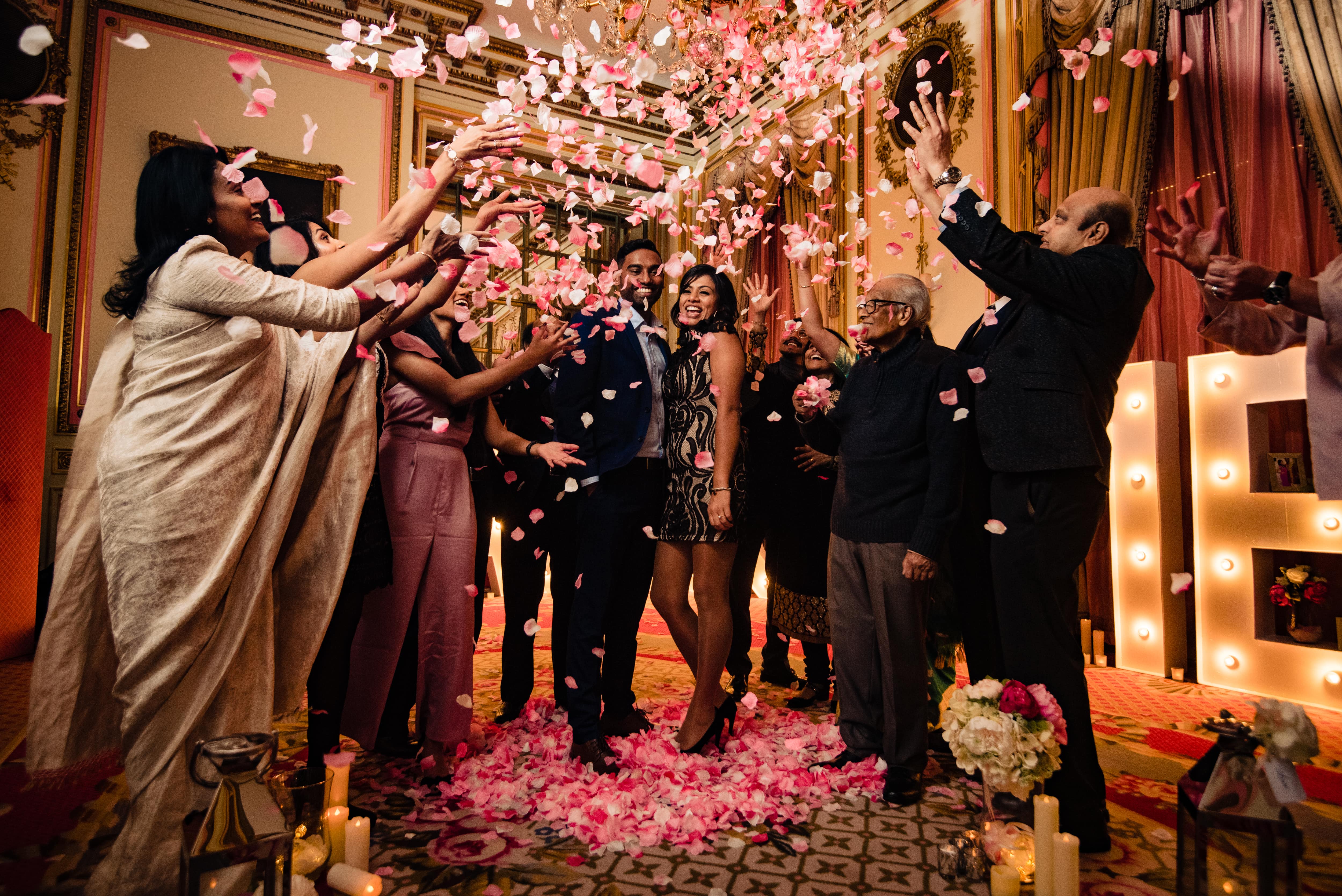 Are you thinking of proposing but have no idea where to start? Get in touch with one of our Proposal Planners and they'll make sure that your proposal is exactly how you imagine it to be and completely stress free! We also offer packages starting from £650 and £1500 to suit any budget. What are you waiting for?
Proposal Planner: Amanda Brown