Sunset Boat Trip Proposal in Positano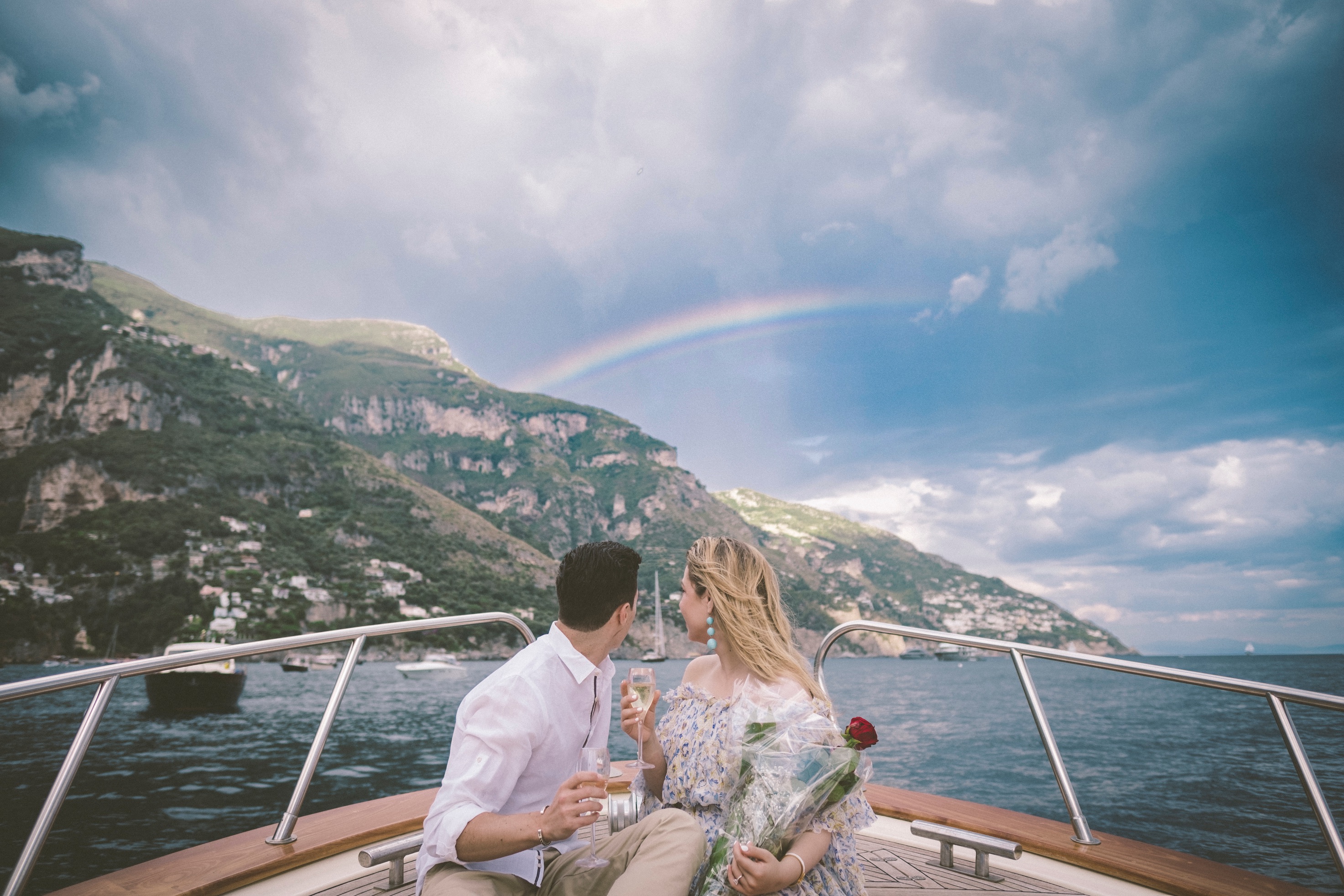 With Summer just around the corner, we're excited for all our upcoming proposals in Europe! Two successful proposals in Dubrovnik kicked us off and we've got one upcoming on an island in the Mediterranean! That's all we're saying for now! This week, we're reminiscing about this sunset boat trip in Positano!
And yes…that is a real rainbow behind them after their proposal! We couldn't have planned it better ourselves!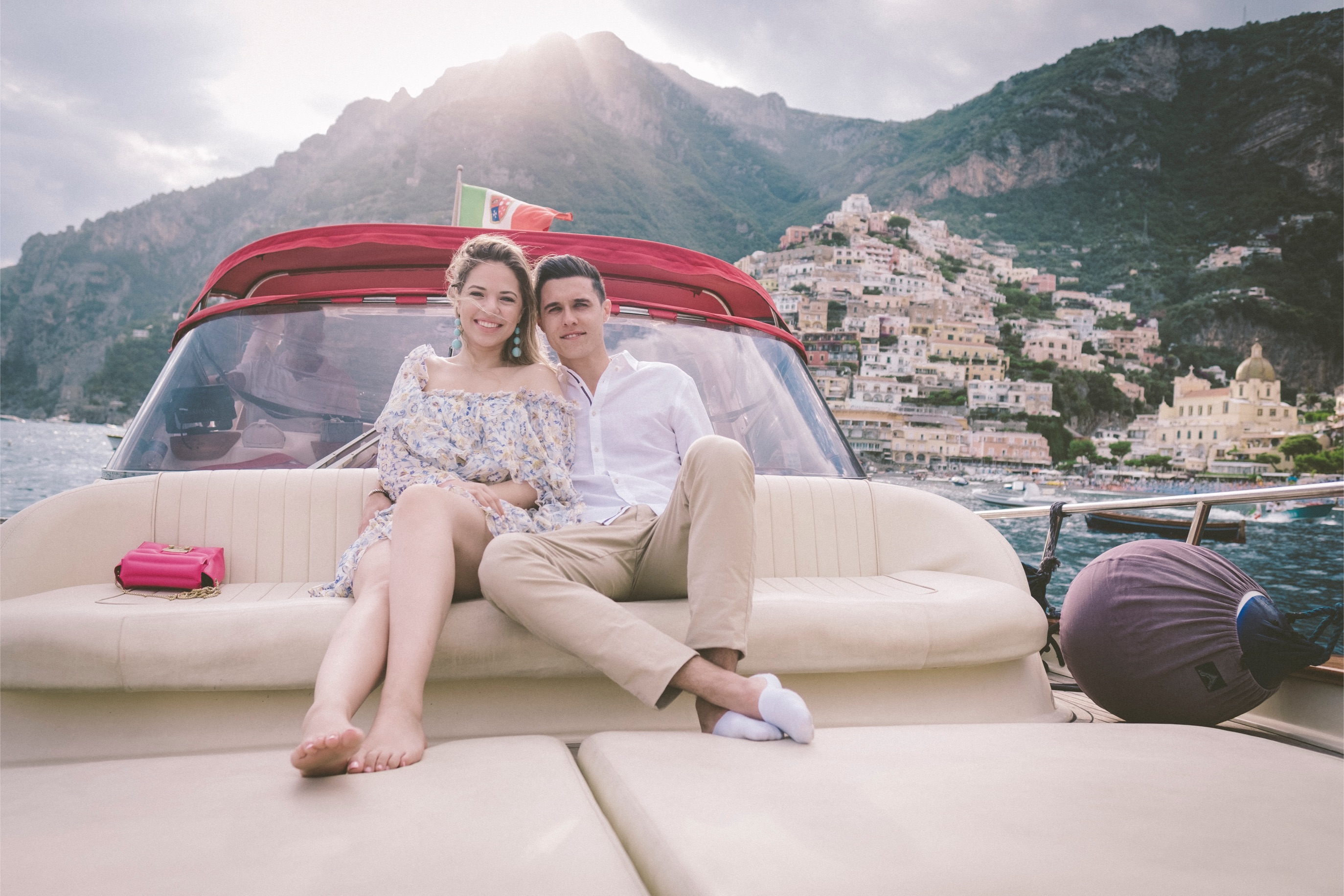 Positano is heaving during the peak Summer months, so what better way to escape then on a private boat. With the iconic Old Town on one side and the sunset on the other, it couldn't be more memorable!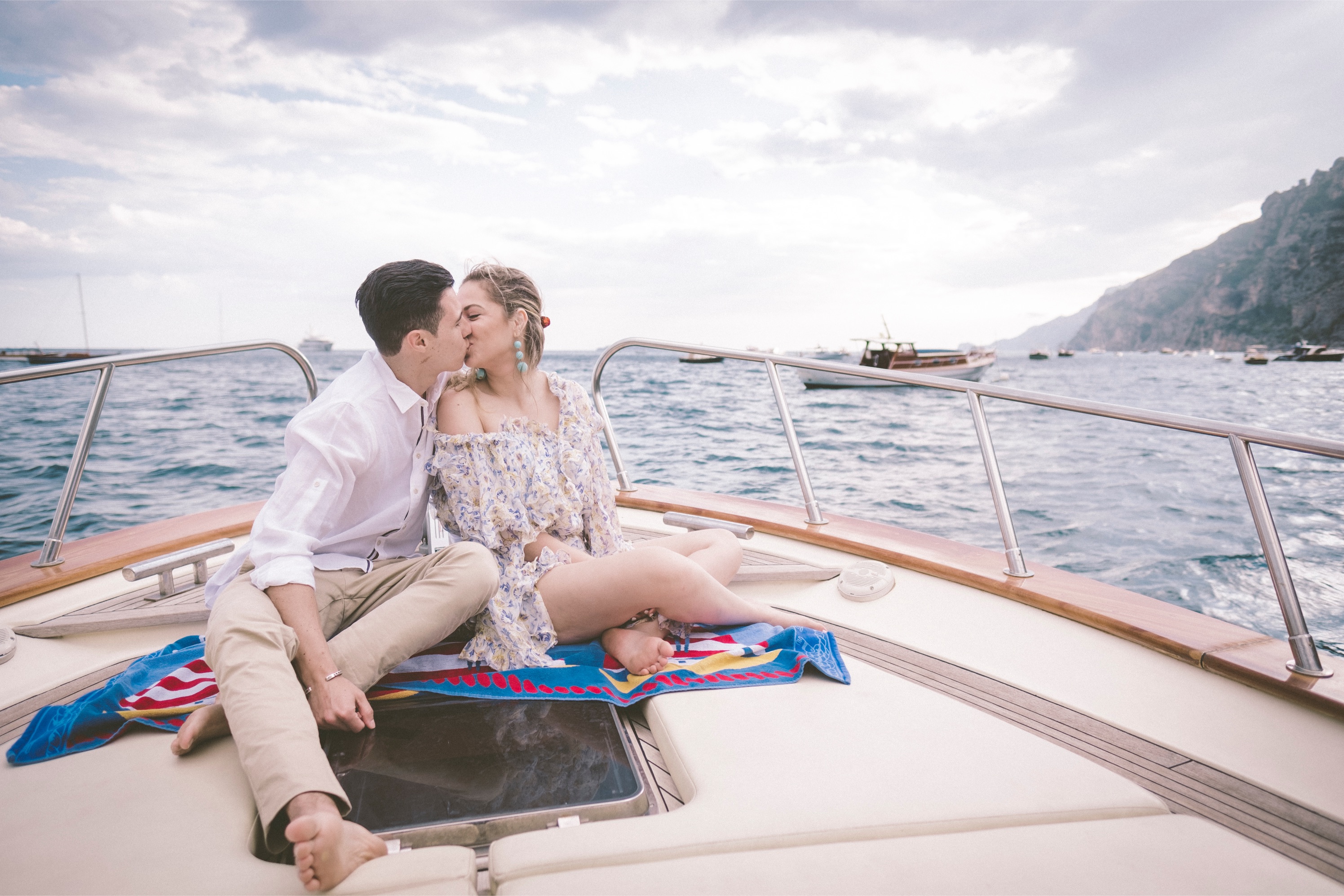 A sunset boat trip is the ideal place for a proposal. How could they say no. Hopefully they'll react exactly how Anna did to Pascal asking her to be his wife!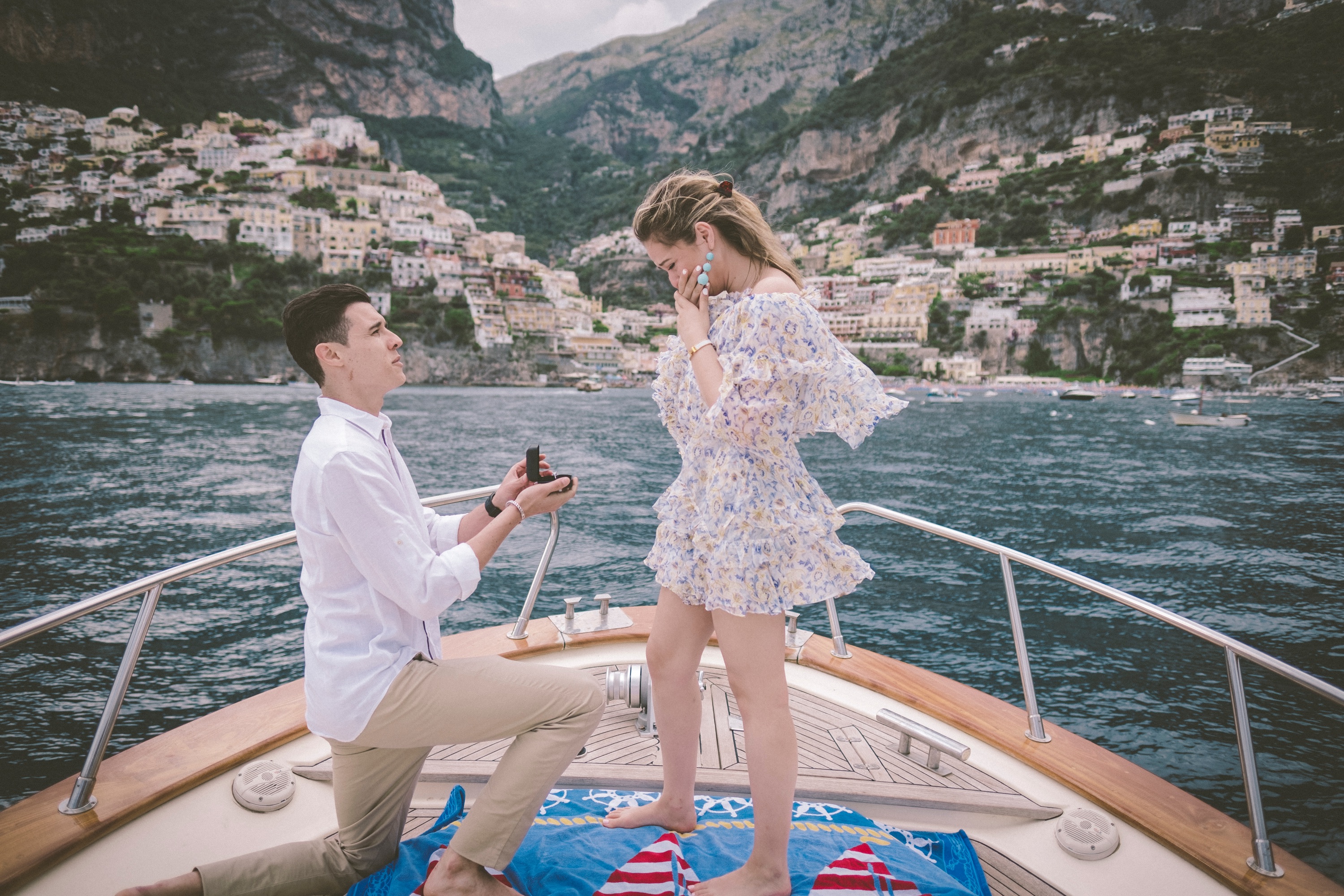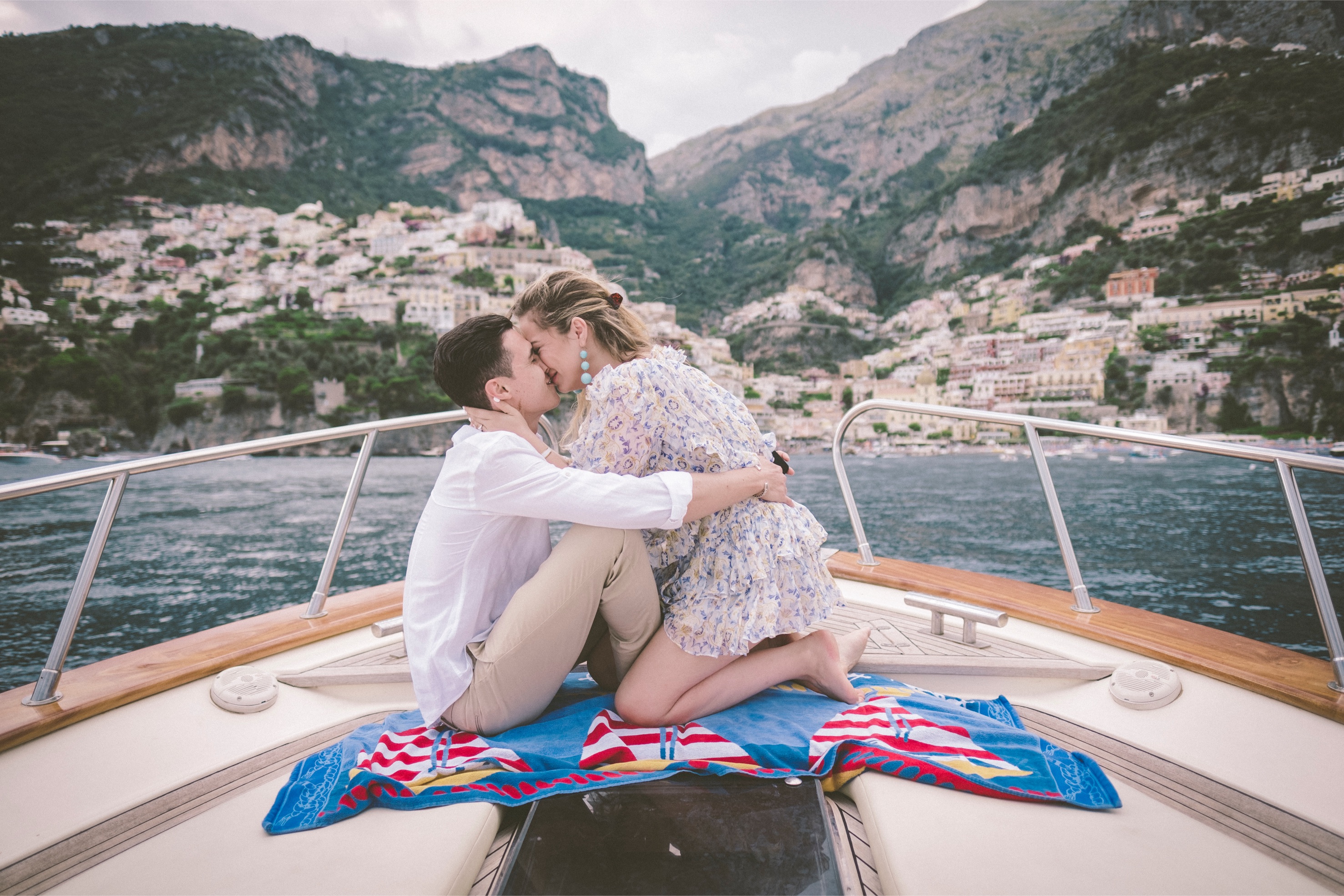 Champagne and roses were ready to go for when she said yes! The gorgeous couple were even blessed with a stunning rainbow blessing their engagement.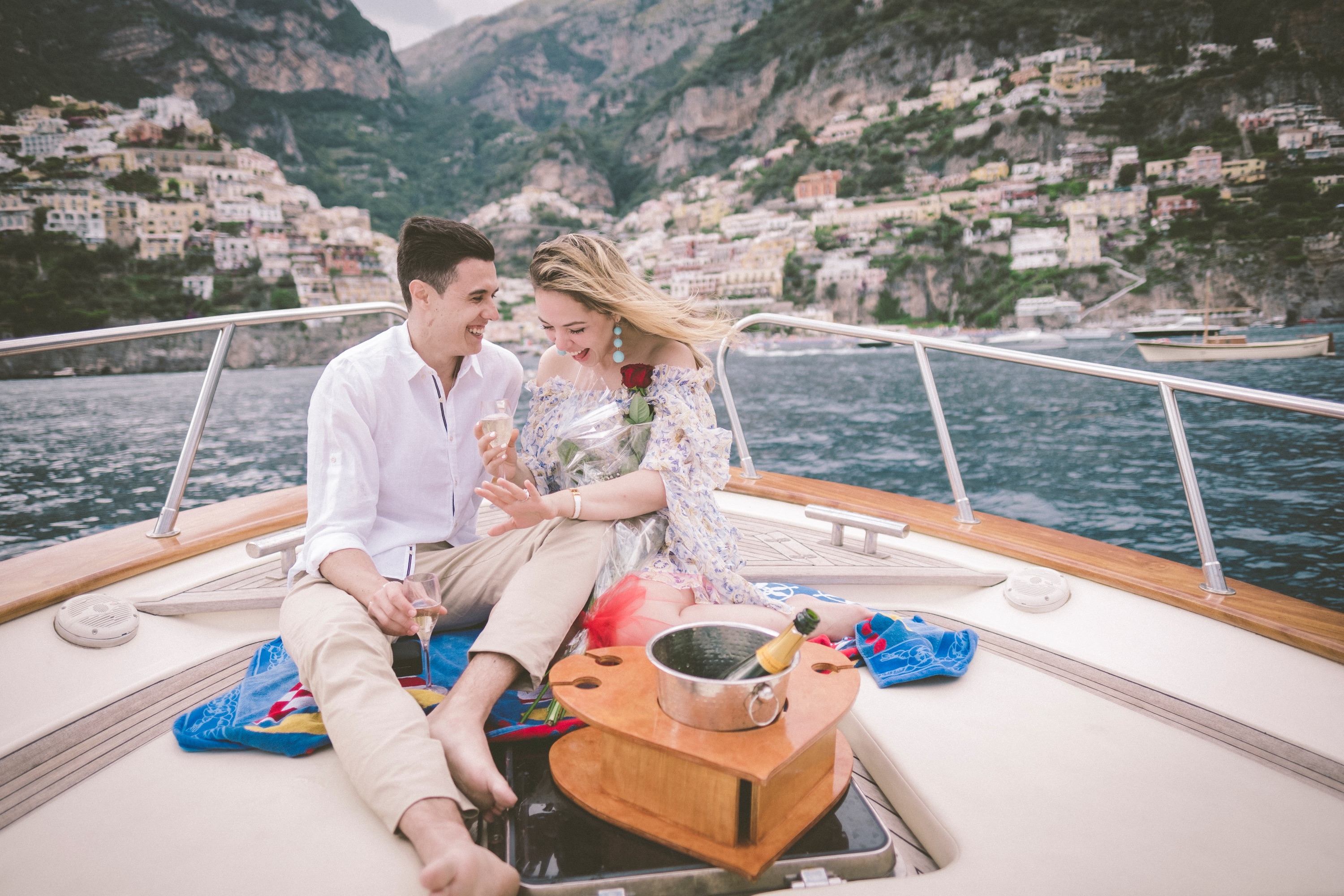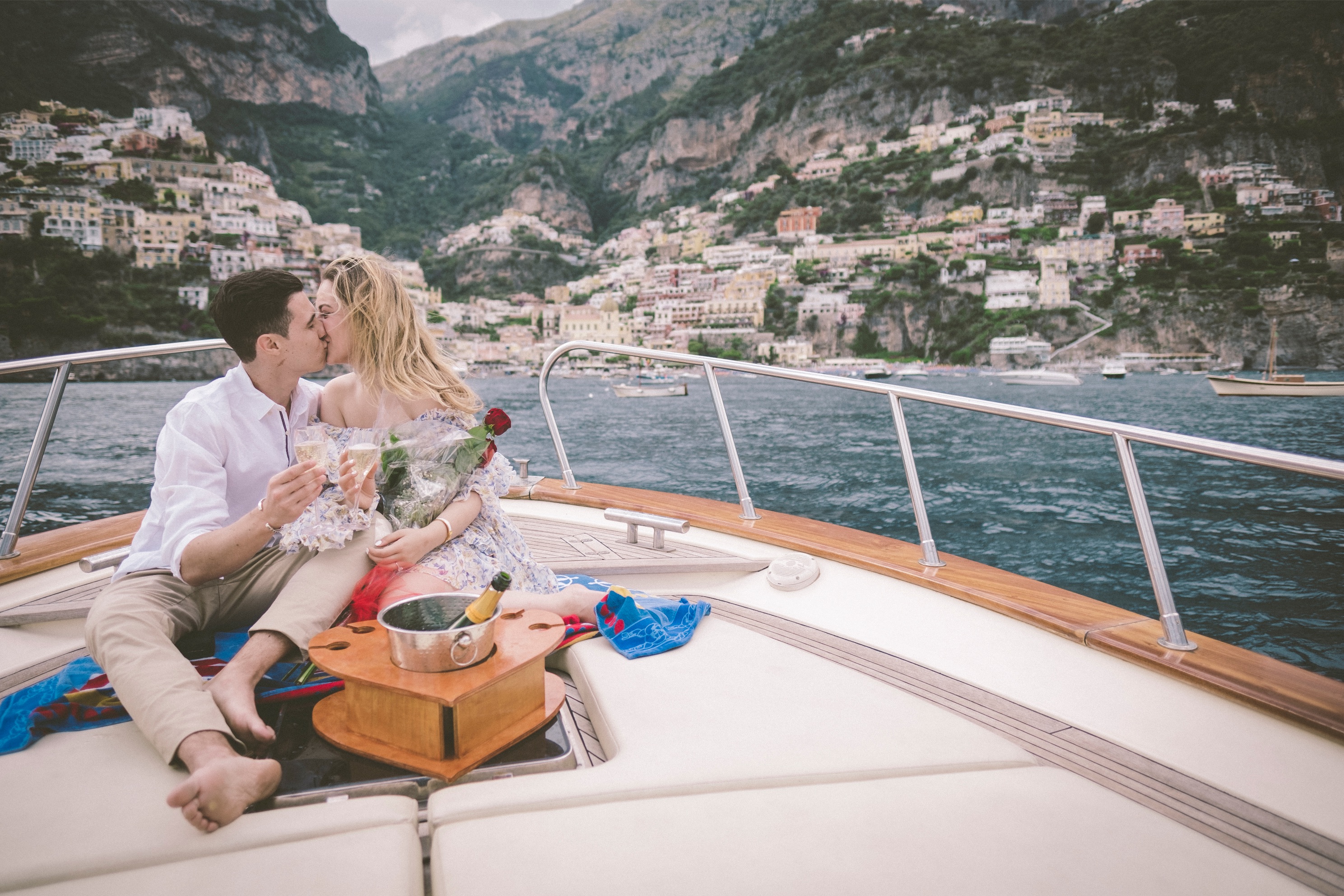 Are you and your partner quite private and not fans of PDA? We can't recommend proposing on a boat enough! There's only the two of you, a photographer (if you like!) and the captain on board creating a really intimate setting.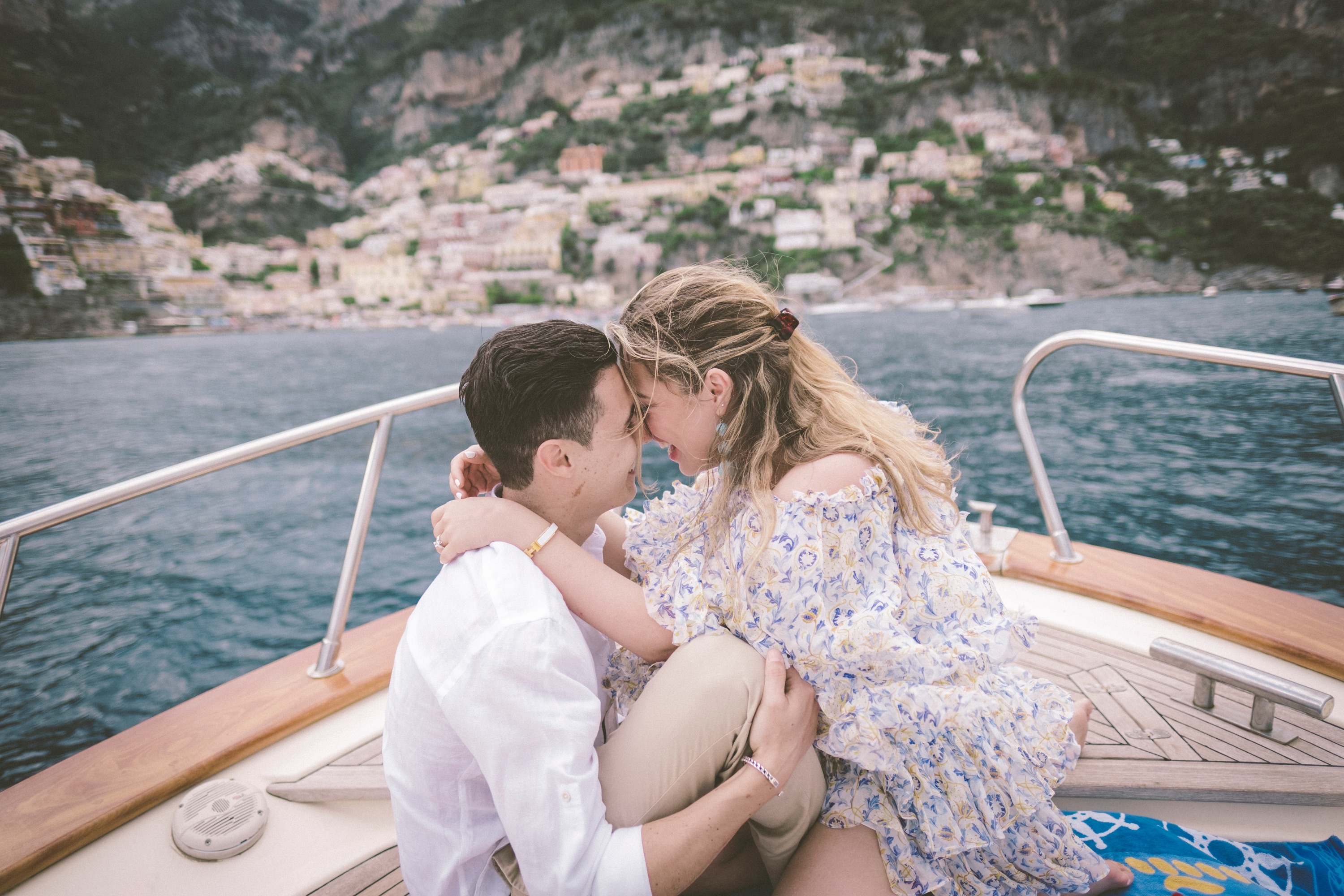 Our proposals are seamless from beginning to end. We can also book your hotel, transportation and restaurants, so that you can enjoy your holiday and engagement without any stress. We work with fantastic suppliers around Europe. With their insider knowledge, we can guarantee the best recommendations for sunset drinks, early morning runs and romantic private dining options.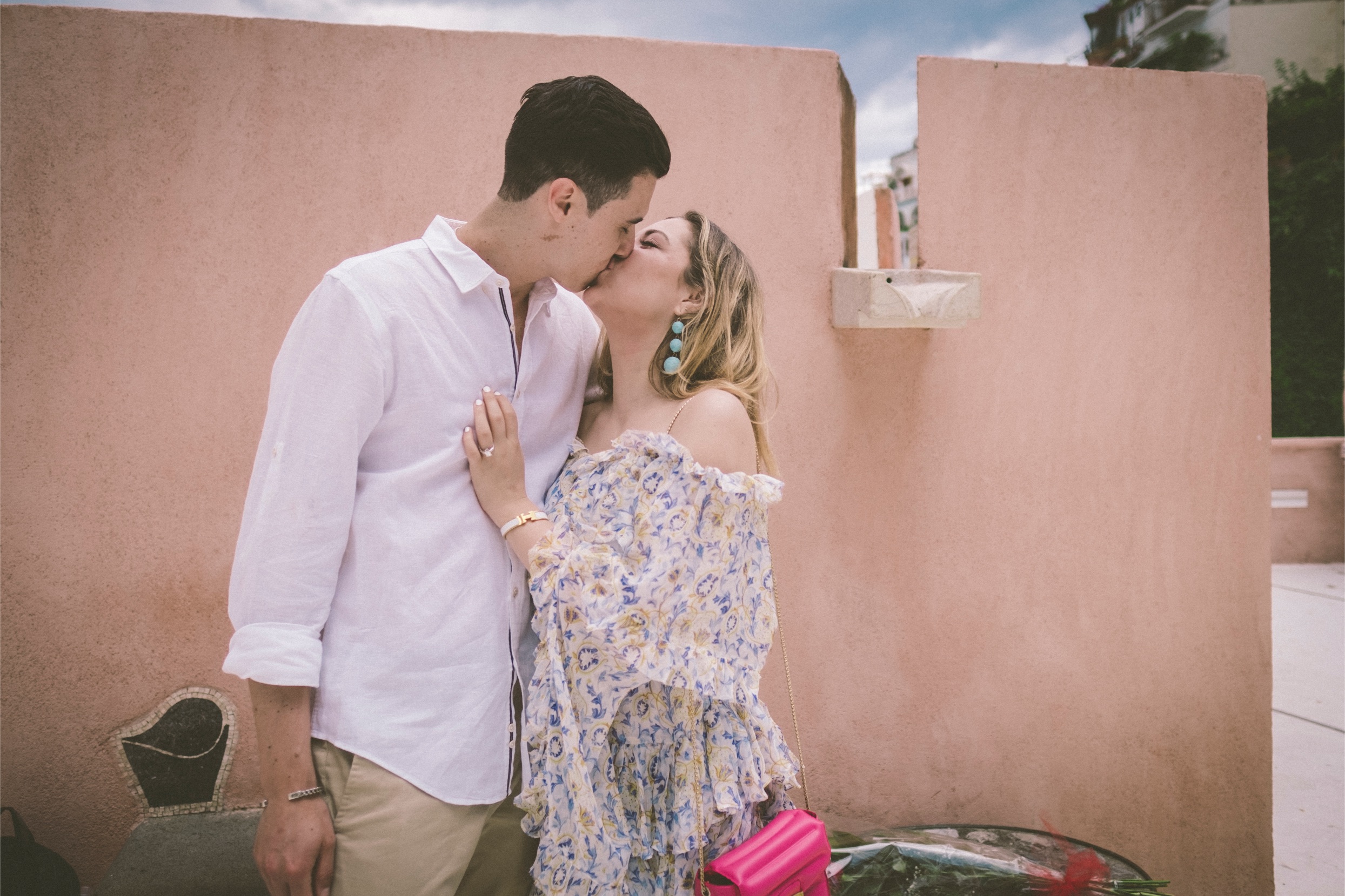 Get in touch now and our Proposal Planners will be make sure to create a unique proposal idea just for you! Or if you've seen something you would like to re-create, we can create it for you.