Propose in Neon Lights at Fitzrovia Chapel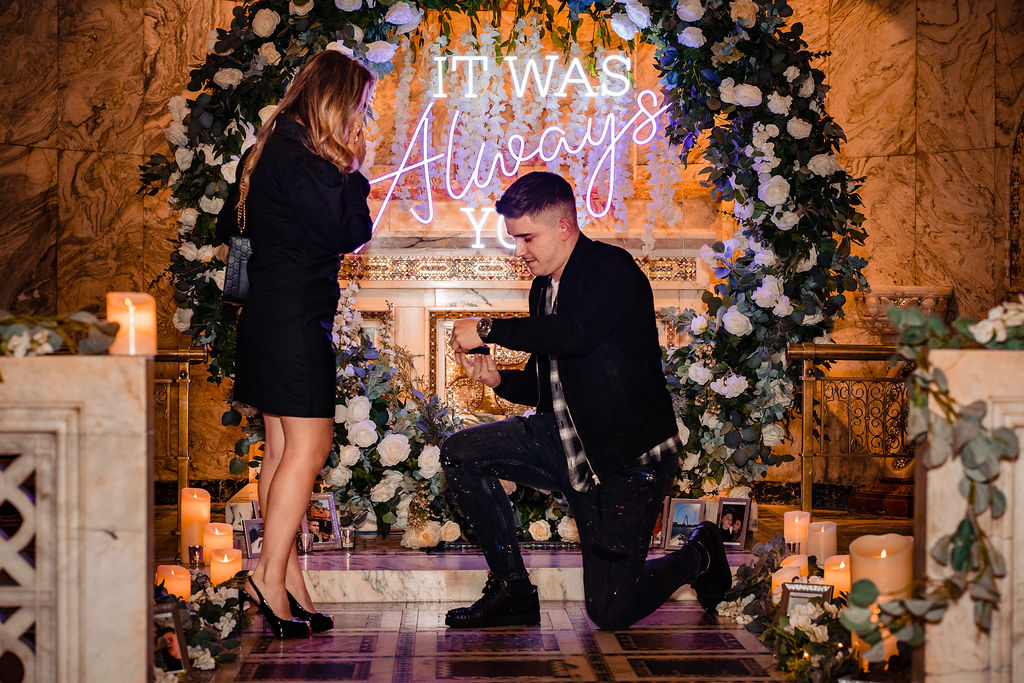 When was the moment you knew that this was the person you wanted to spend the rest of your life with? Did you wake up one morning and just know or was it a slow and gradual realisation? Maybe you looked at them across a table and made eye contact and it simply just hit you? Or maybe it was when you were waving them off on a trip and knew that you'd never want that to be a permanent goodbye?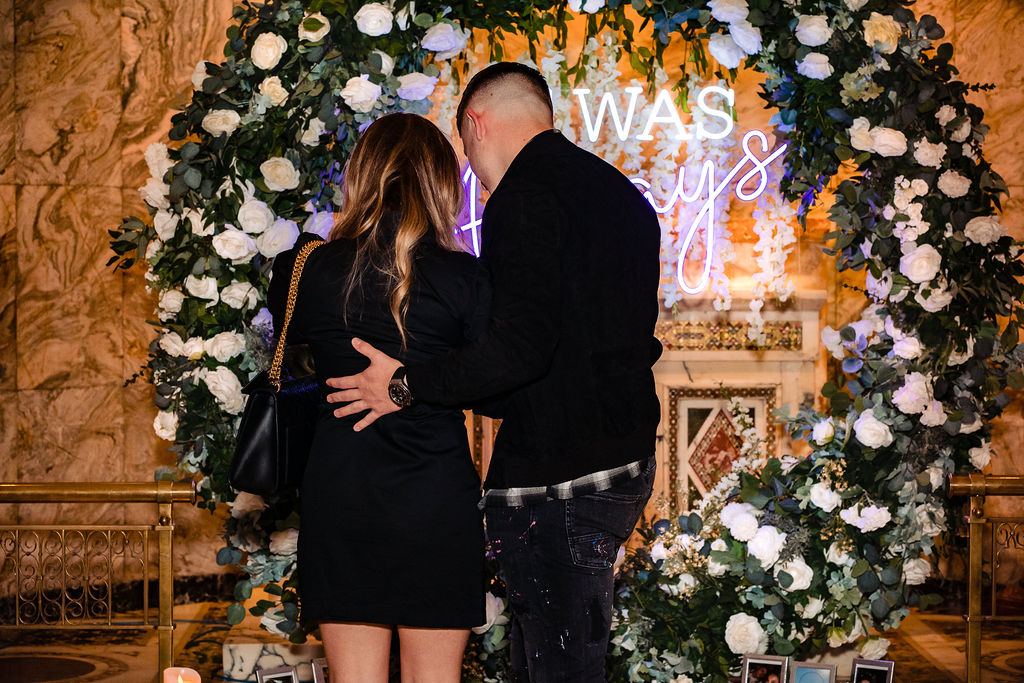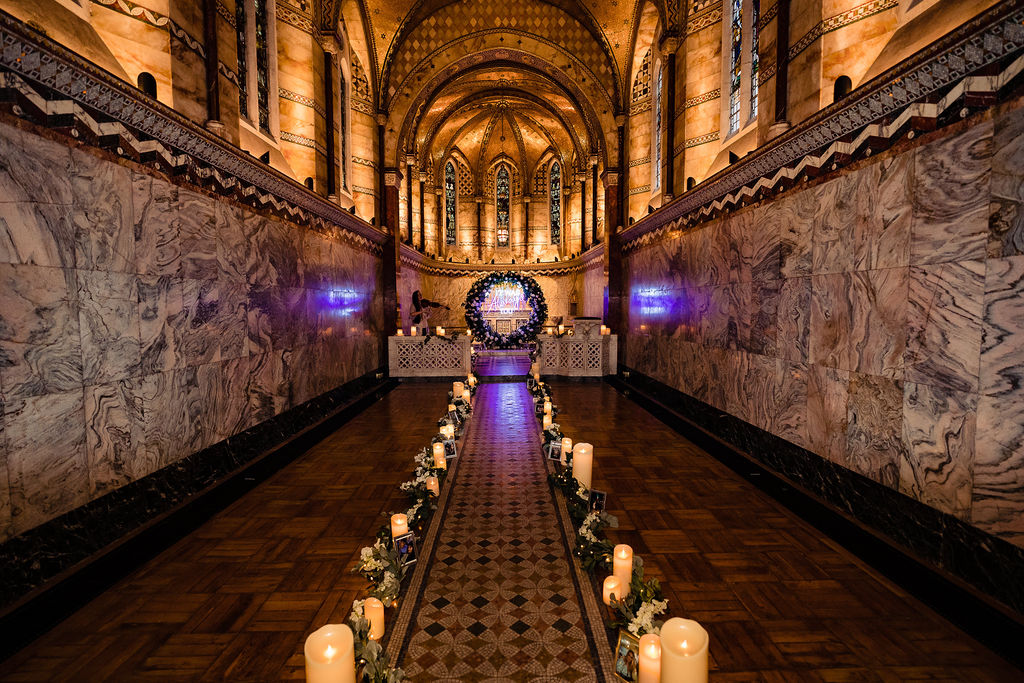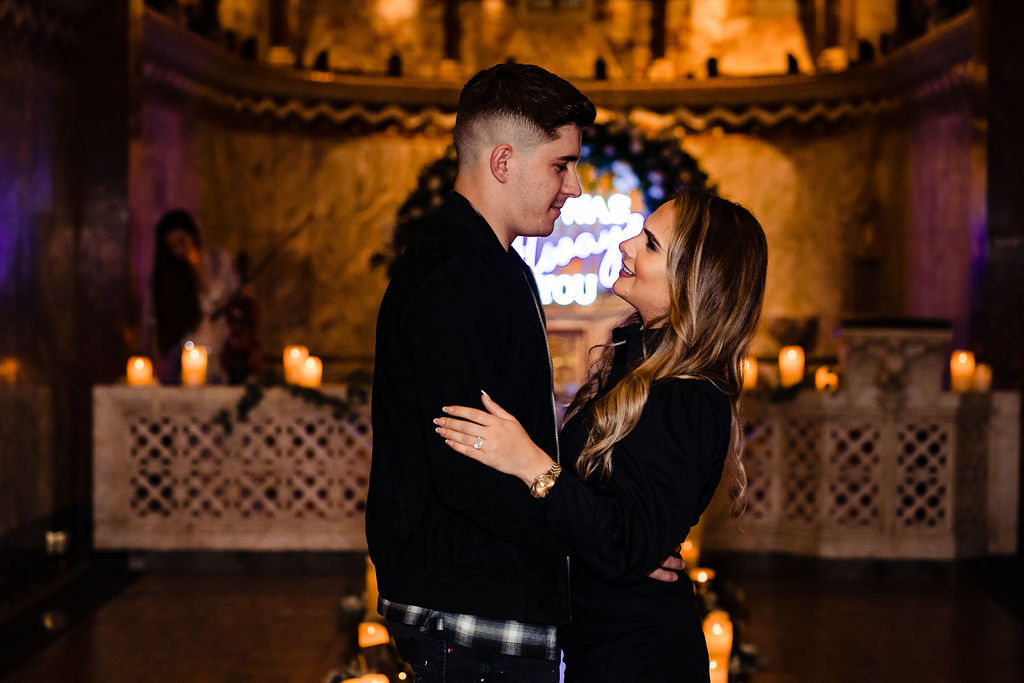 Whatever the moment was, we're here to make sure that the day you announce your feelings is one that you'll remember forever. You want to make sure that it's a story that you'll be proud to tell!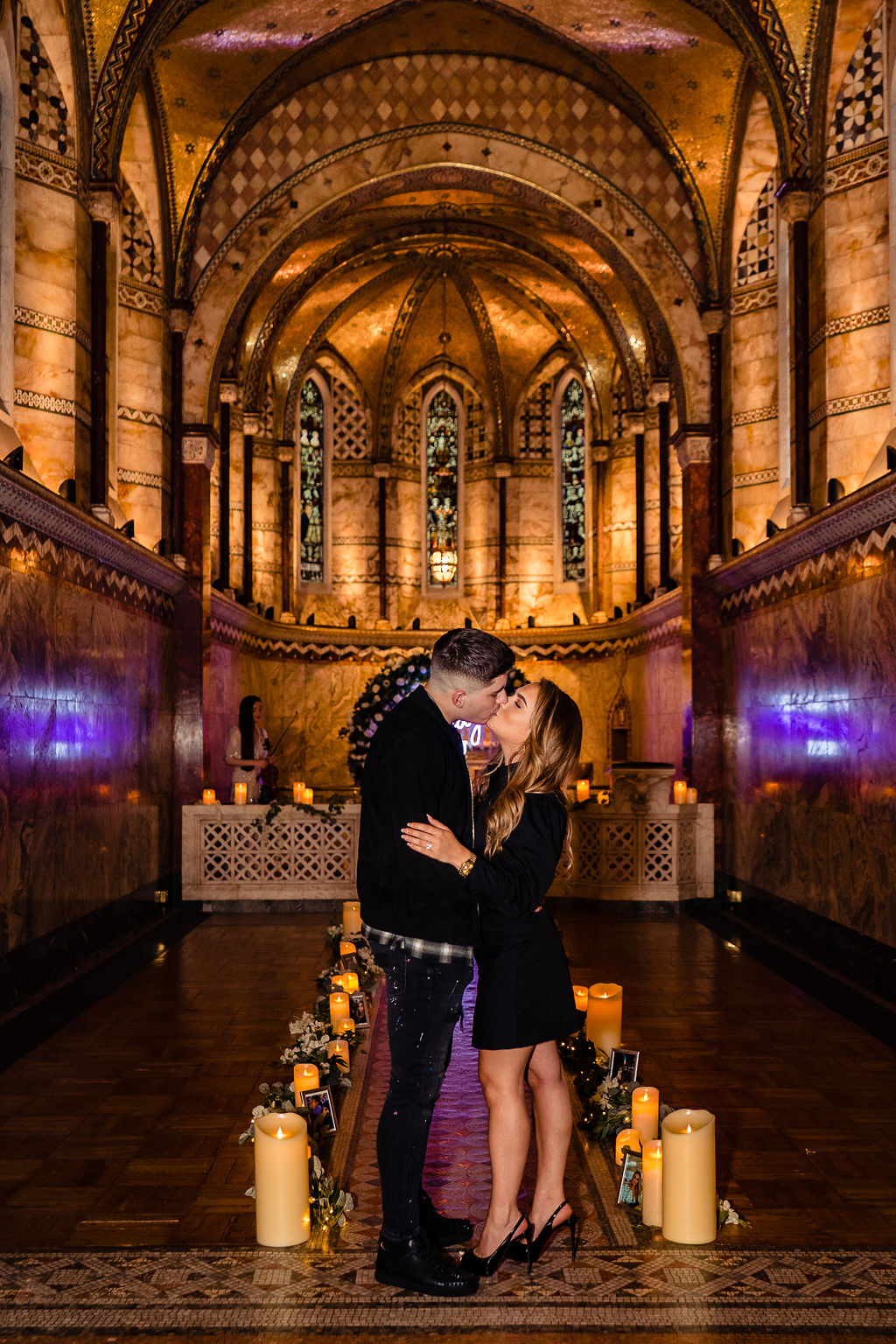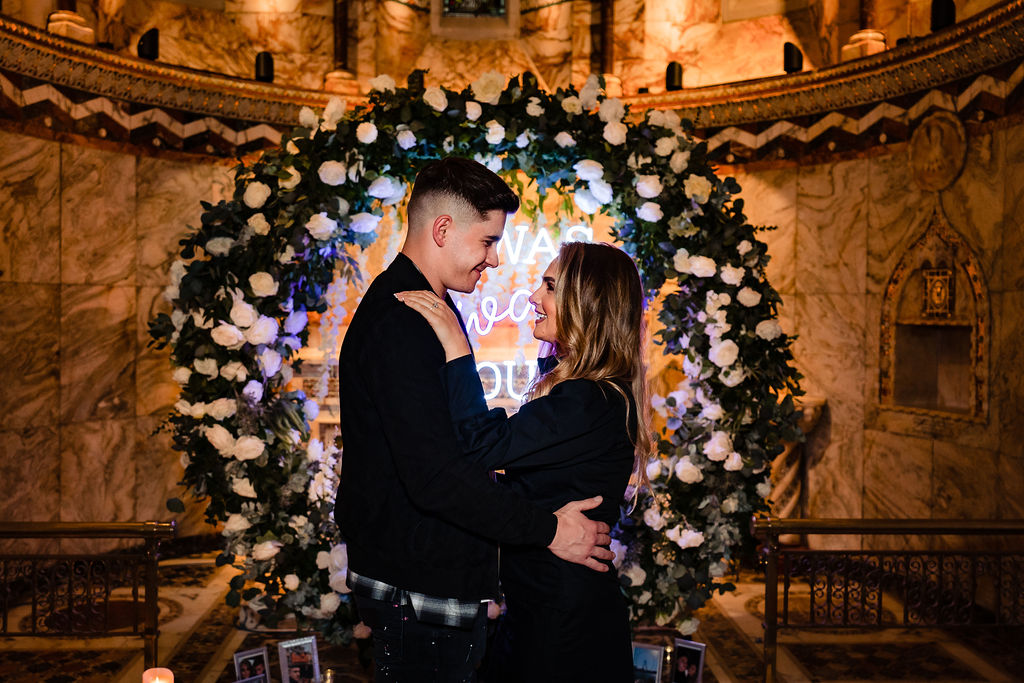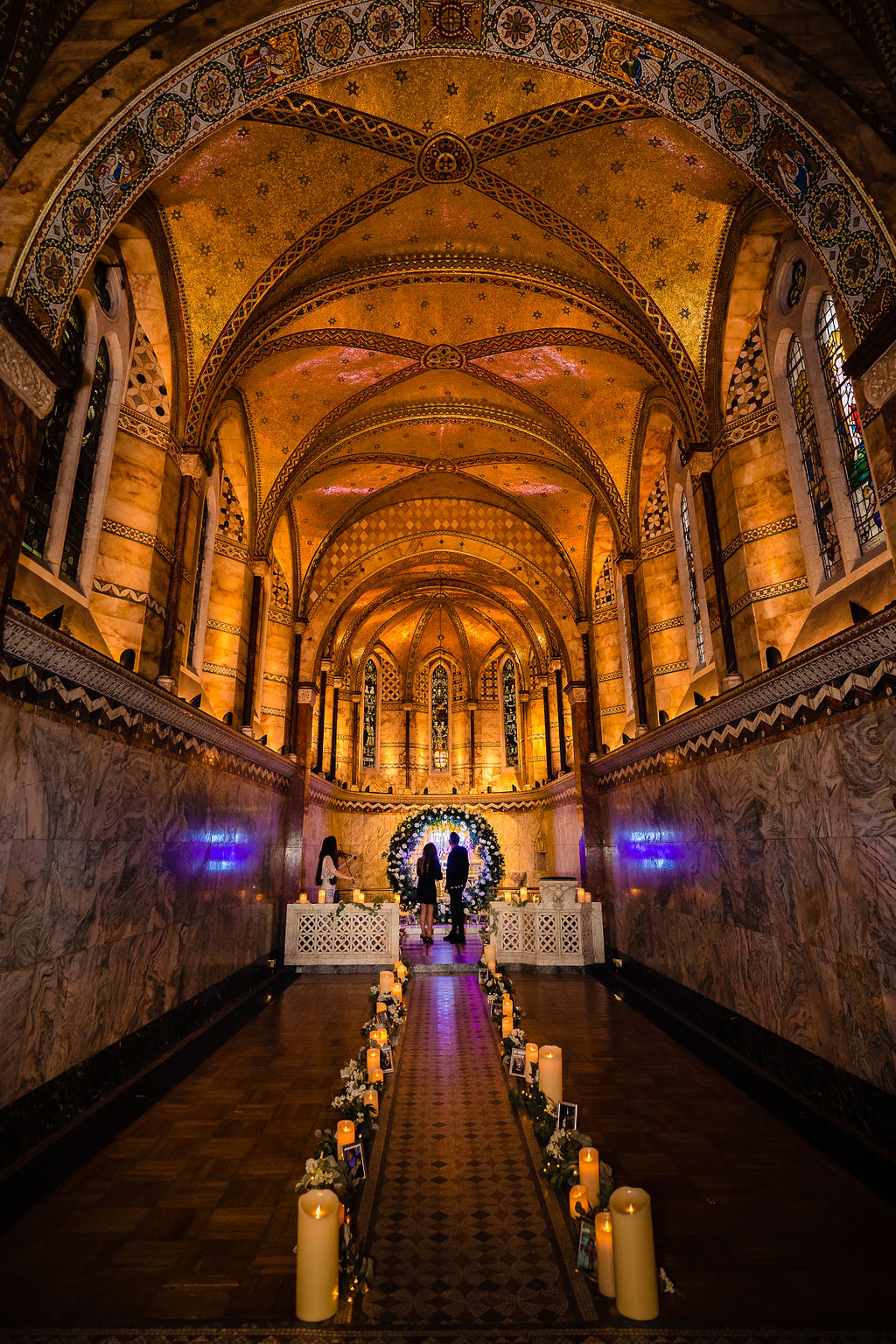 Declan knew that Francesca was the one. And he wanted to make sure that she knew it with the way that he proposed! He was treating her to a romantic and luxurious weekend in London. Little did she know that he had been in touch with our Team at The One Romance and we were planning everything behind the scenes!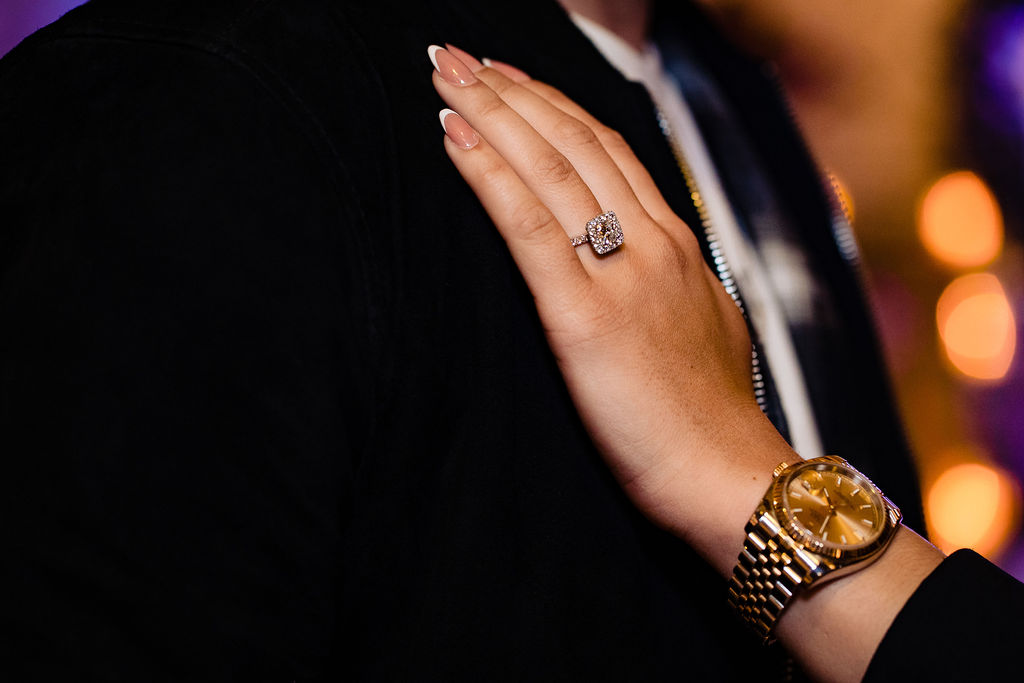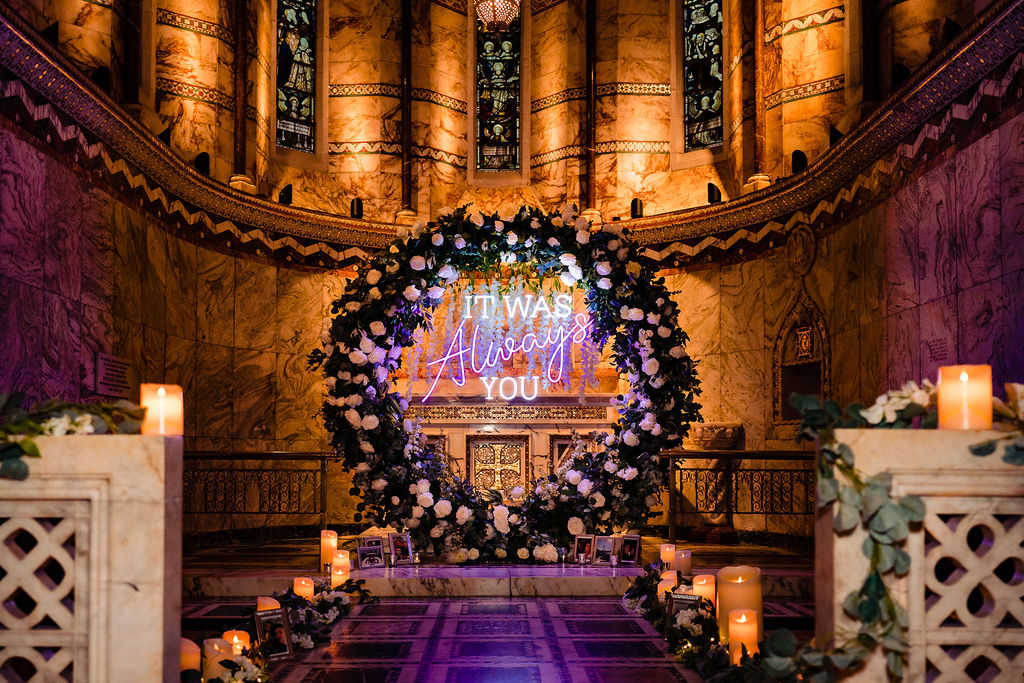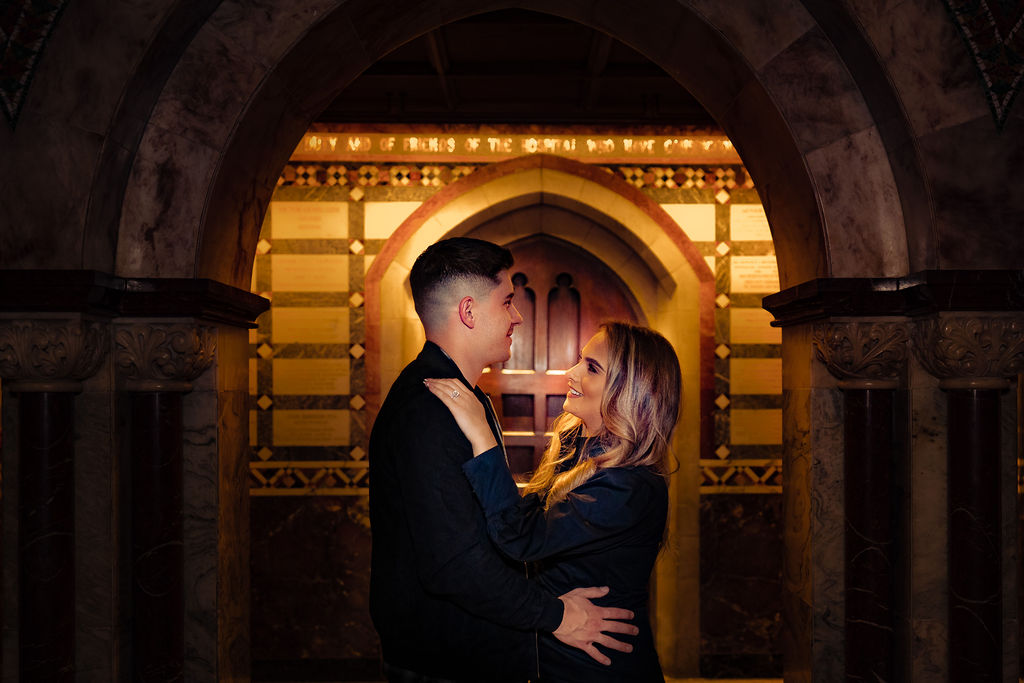 Whilst the couple were enjoying cocktails, our Team were busy decorating the stunning Fitzrovia Chapel with photographs, foliage and the incredible flower ring. Inside the flower ring, the neon lights read 'It was always you' lit up the proposal area.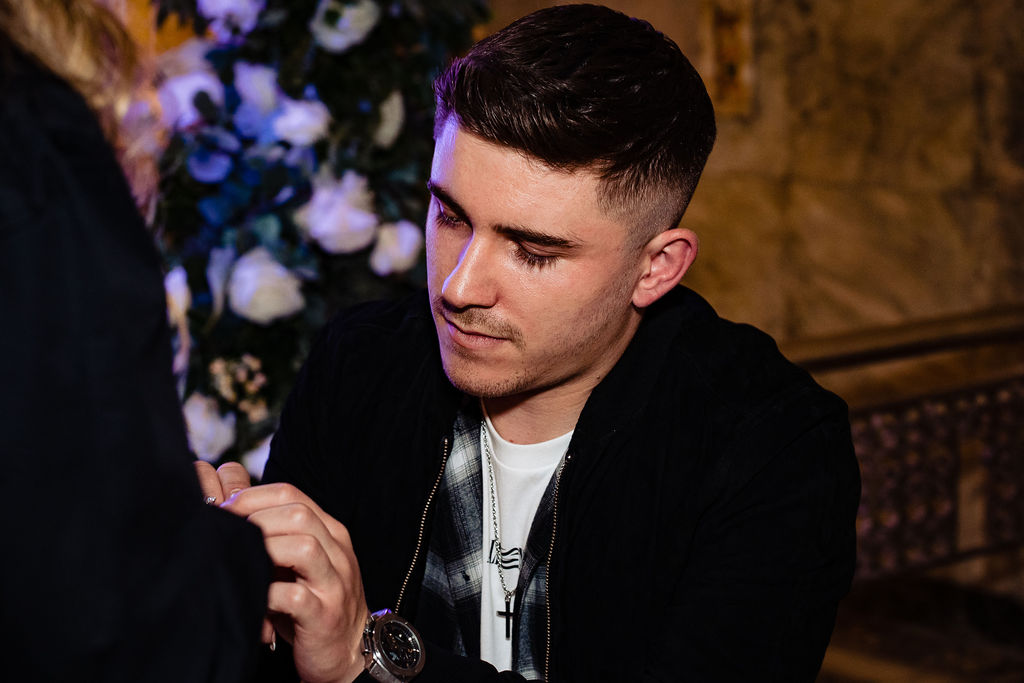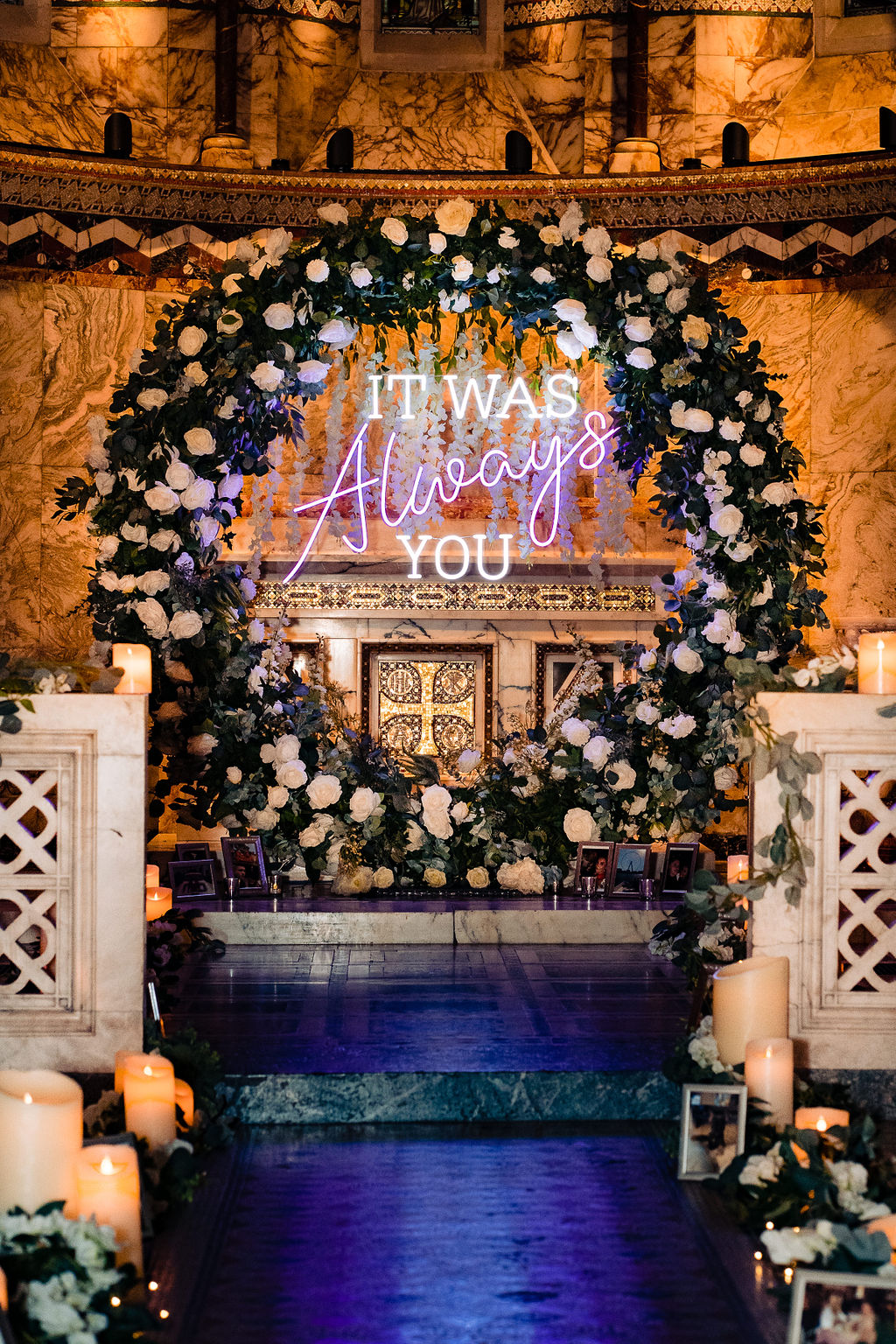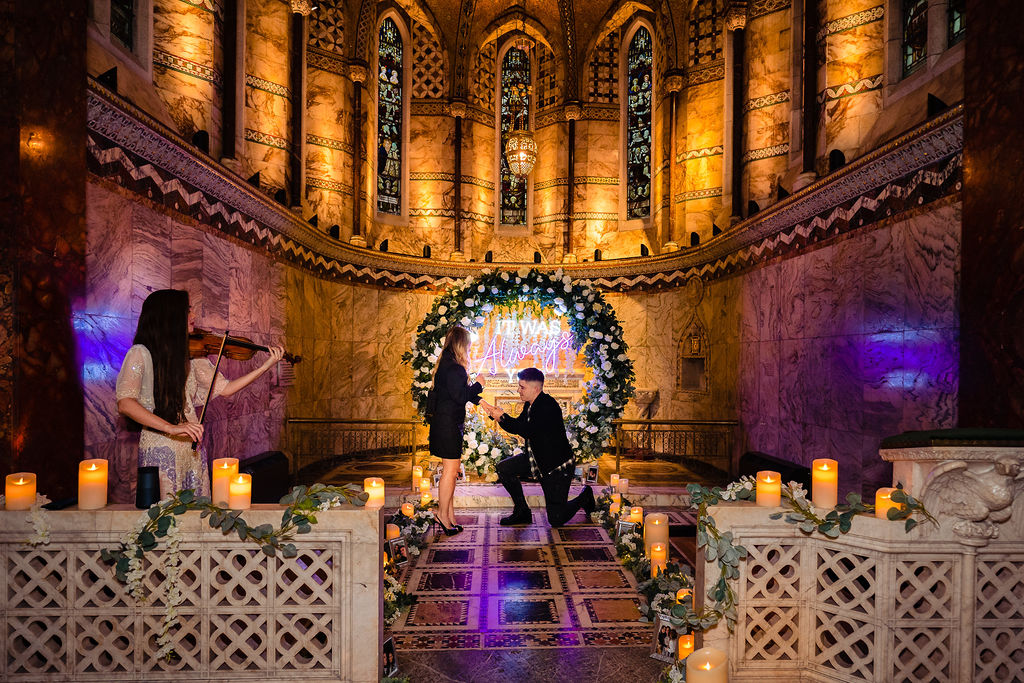 Can you imagine that you think you're going for dinner and then walking into Fitzrovia Chapel? Turning the corner and being greeted by this stunning decoration. Francesca was so surprised, especially as she noticed that all the photographs lining the aisle were of her, Declan and of course their adorable pup!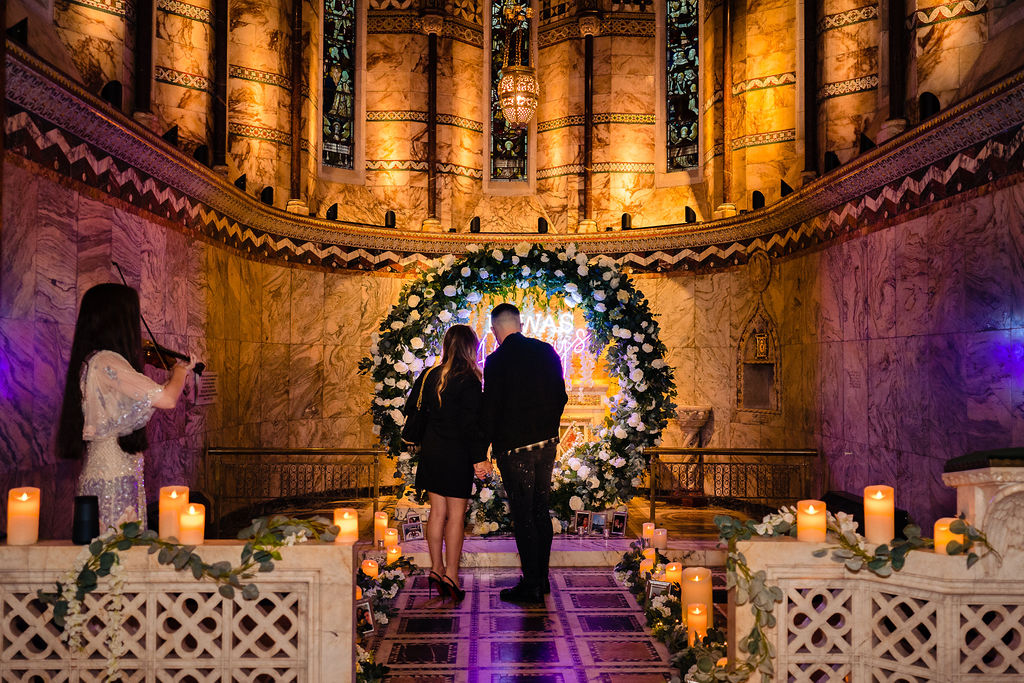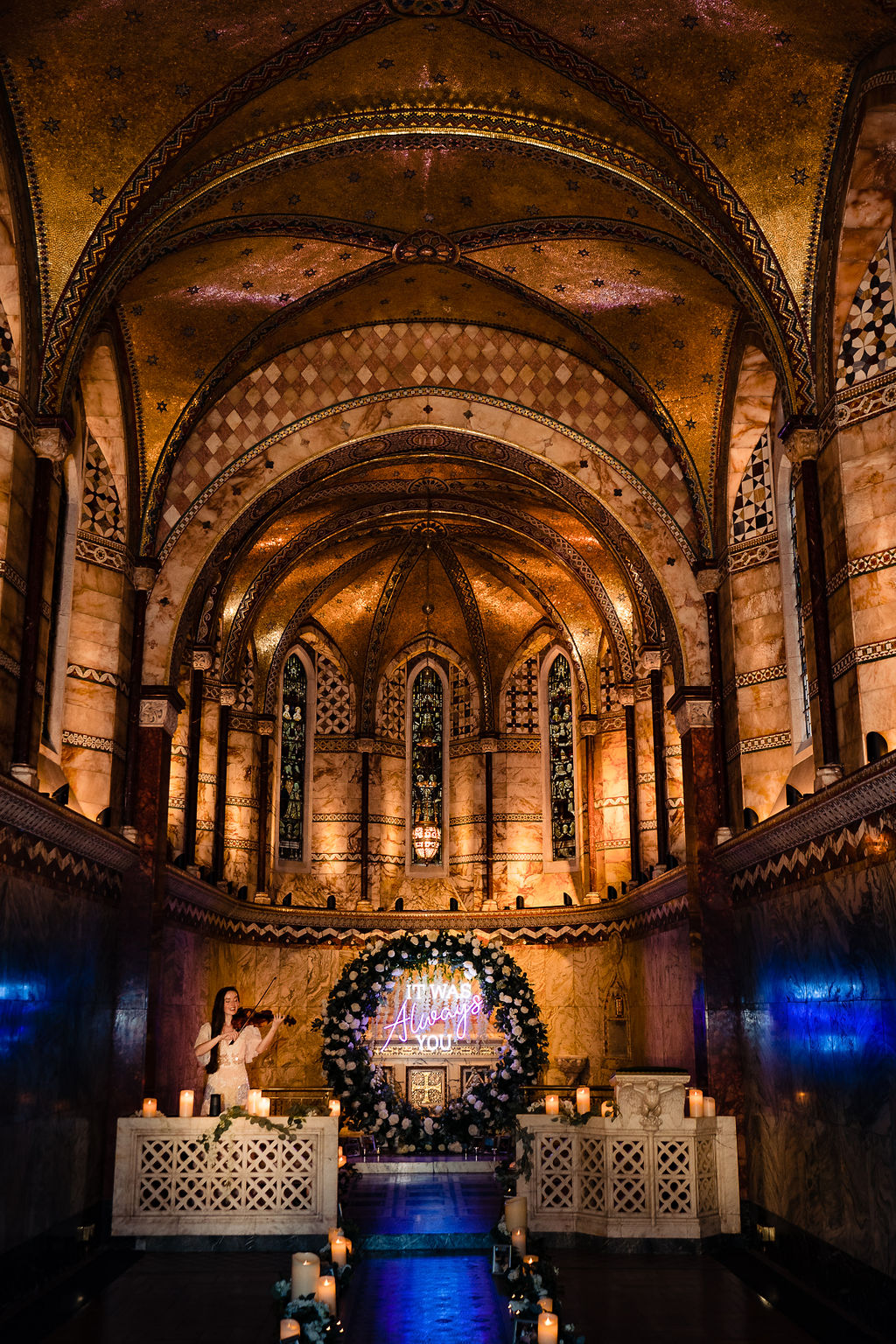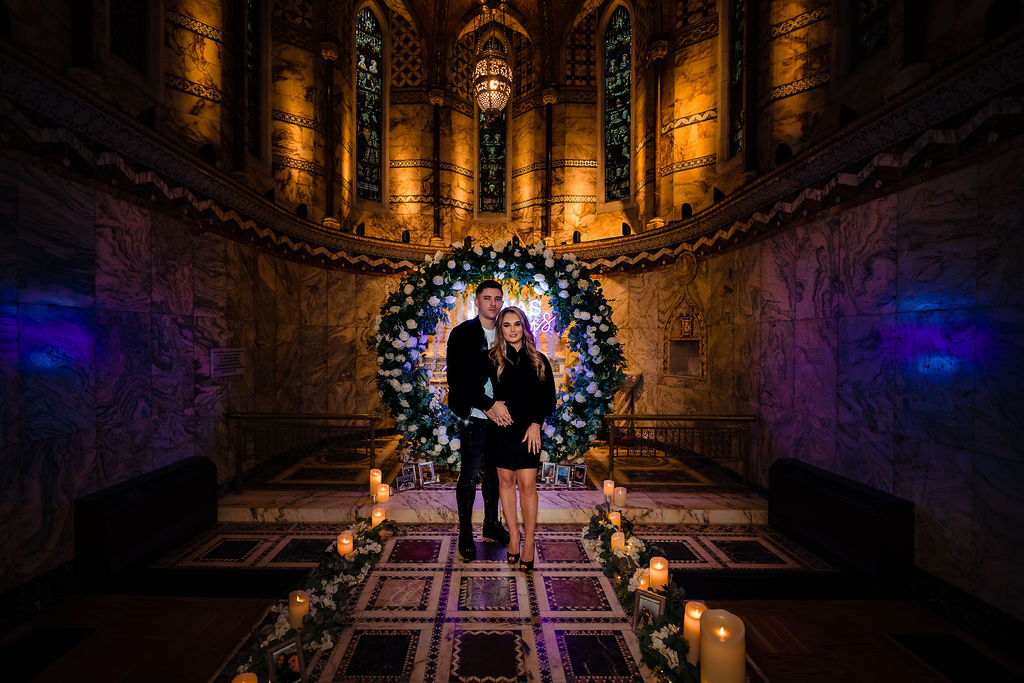 Only when they reached the end of the aisle and Declan got down on one knee, did she realise that this had all been planned and all for her!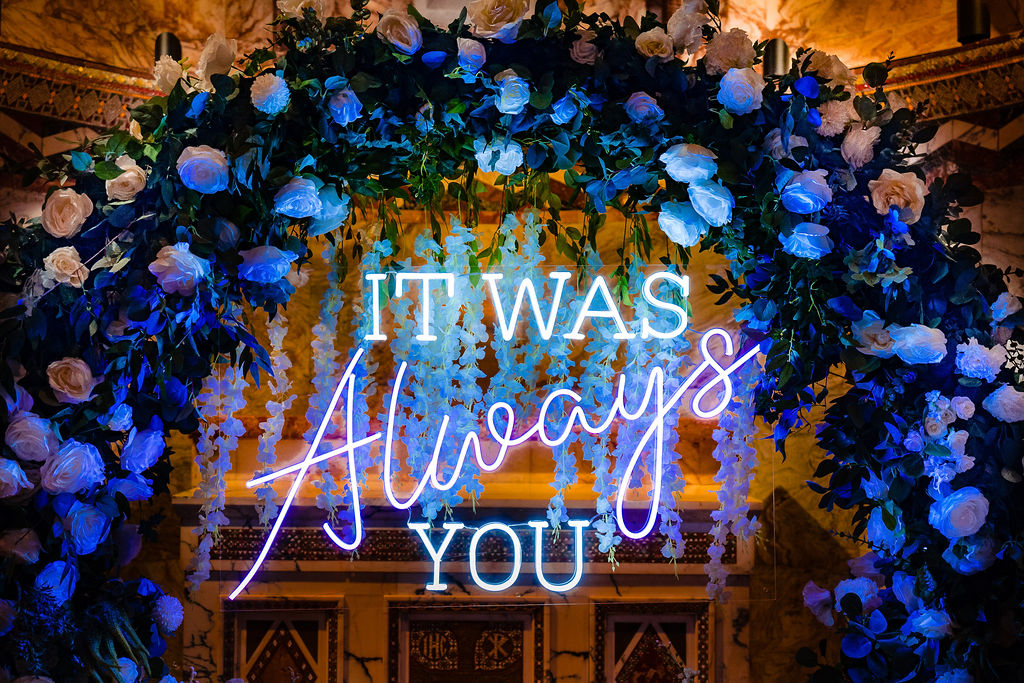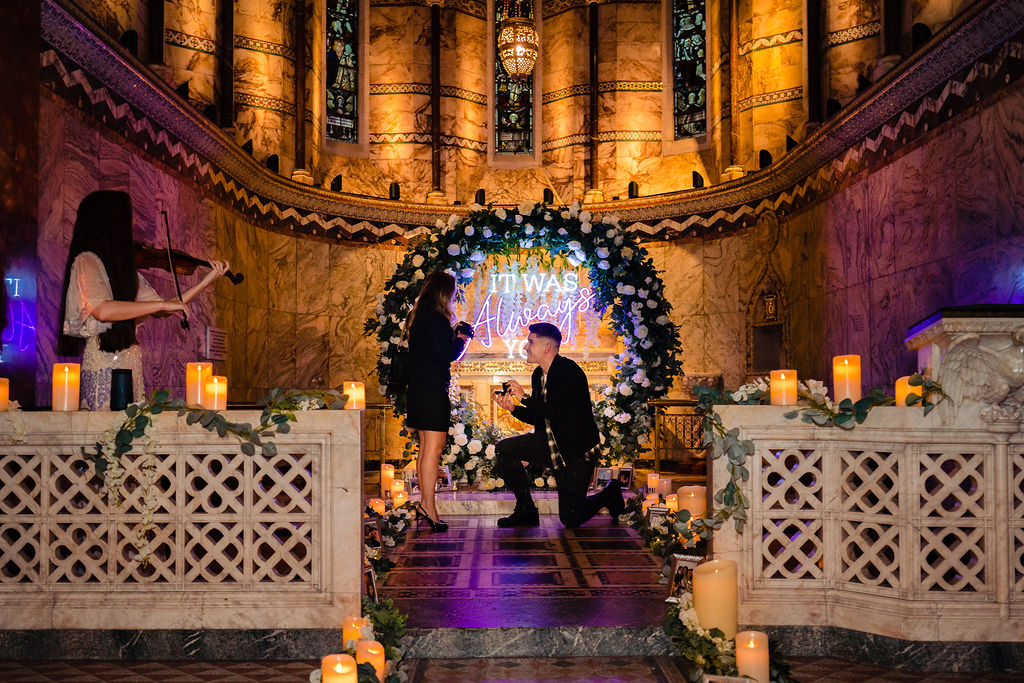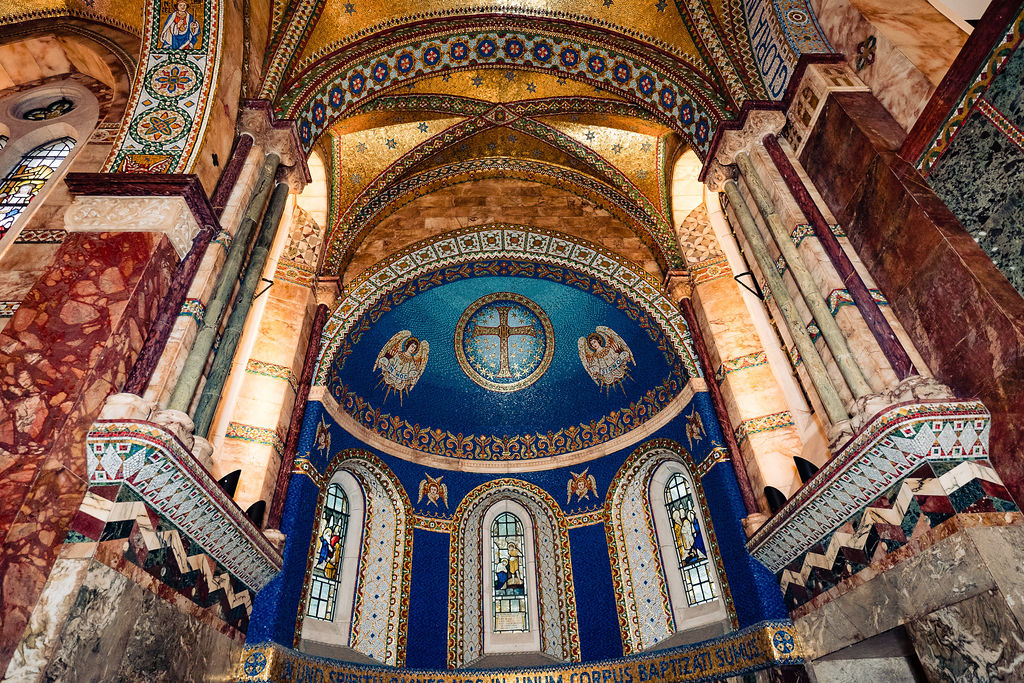 Of course, she said yes!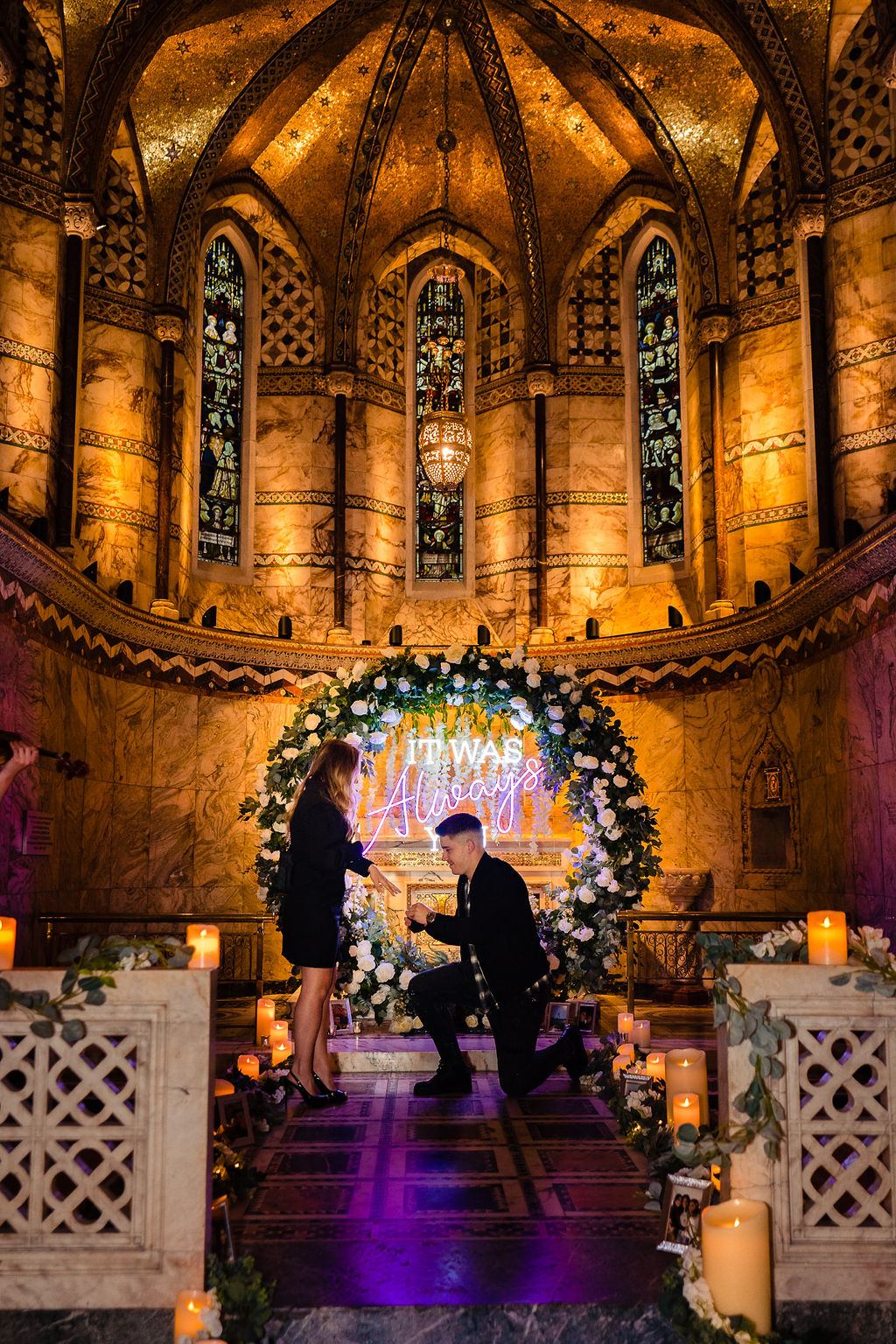 Proposal Planner: Amanda Brown
Photographer: Gemma Chase
Neon Lights & Flower Ring: Light Up Your Love