Purple Orchid Proposal on The London Eye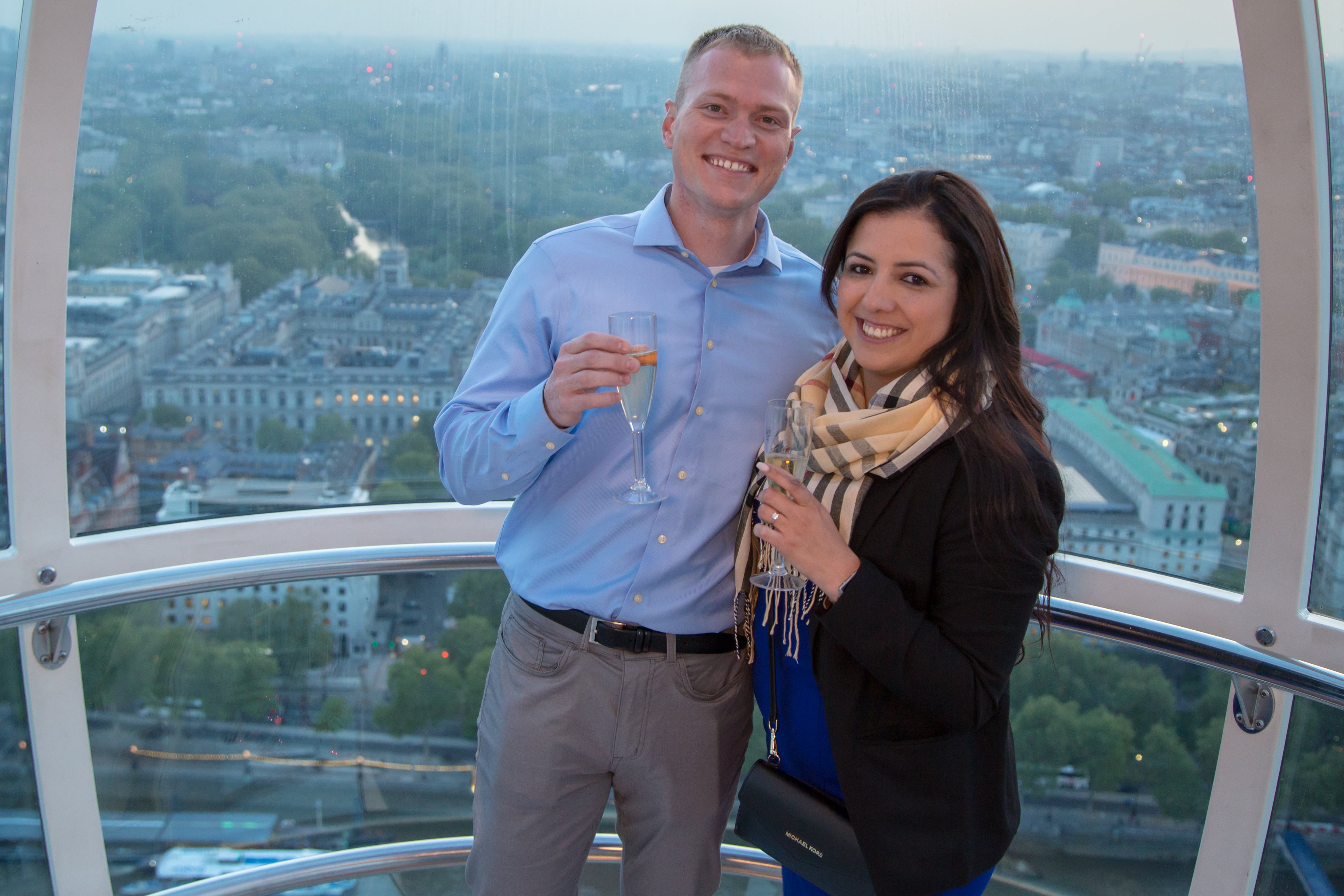 Every one of our proposals includes a personal touch so that your partner knows that you've thought long and hard about this moment. When Nick contacted us, he mentioned that his girlfriend's favourite flower was a purple orchid. Our Team picked up on this and found not one, but two ways of including the flower in the proposal! Hence, the Purple Orchid Proposal on The London Eye!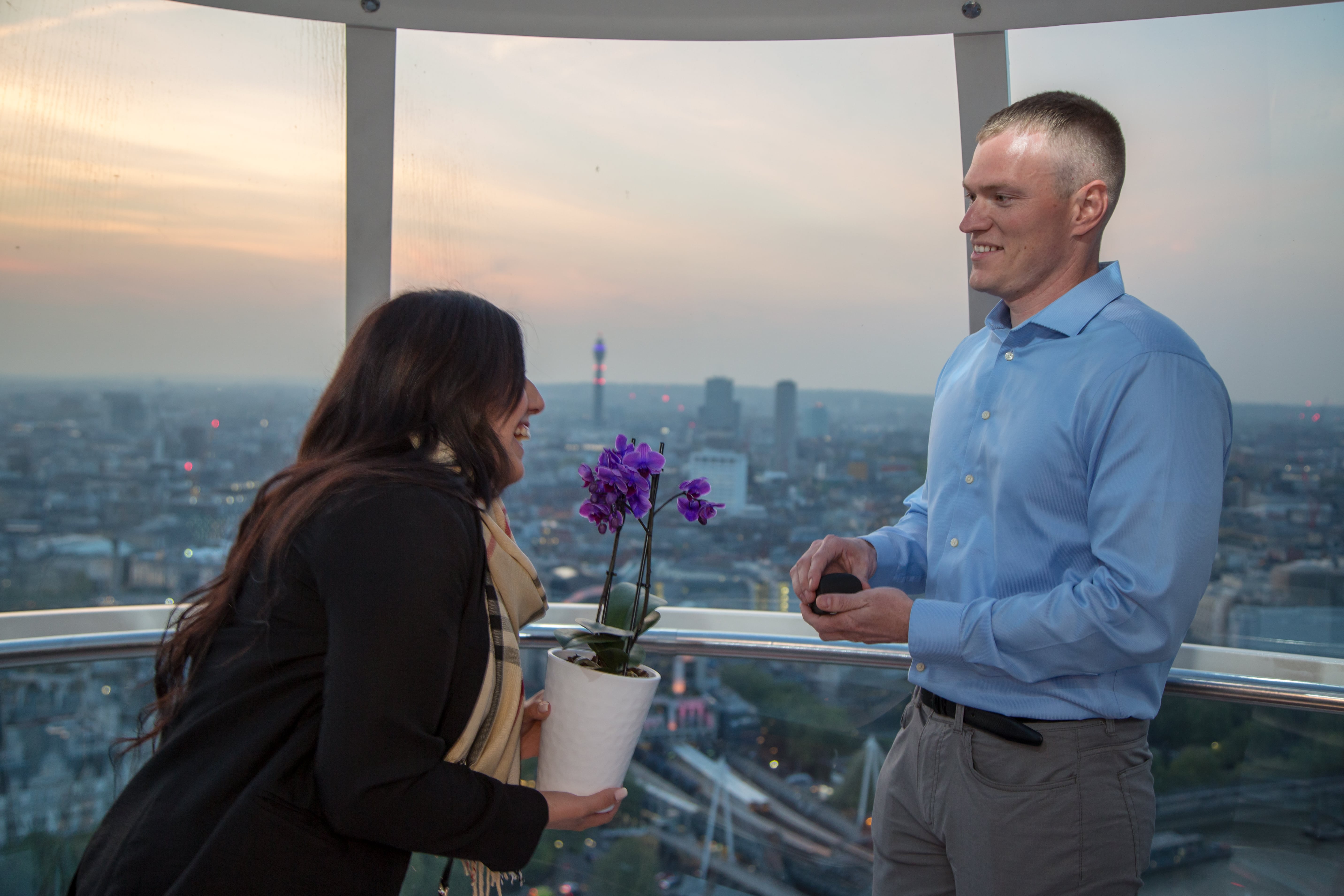 On the day of the proposal, our Proposal Planner and guitarist met at the VIP entrance to The London Eye where they waited for the couple to arrive. They pretended to be a couple so that Nick's girlfriend, Aida, wouldn't get suspicious. Nick strategically managed Aida to wait outside and take some photos. Meanwhile, he collected the tickets and handed the engagement ring to our Proposal Planner!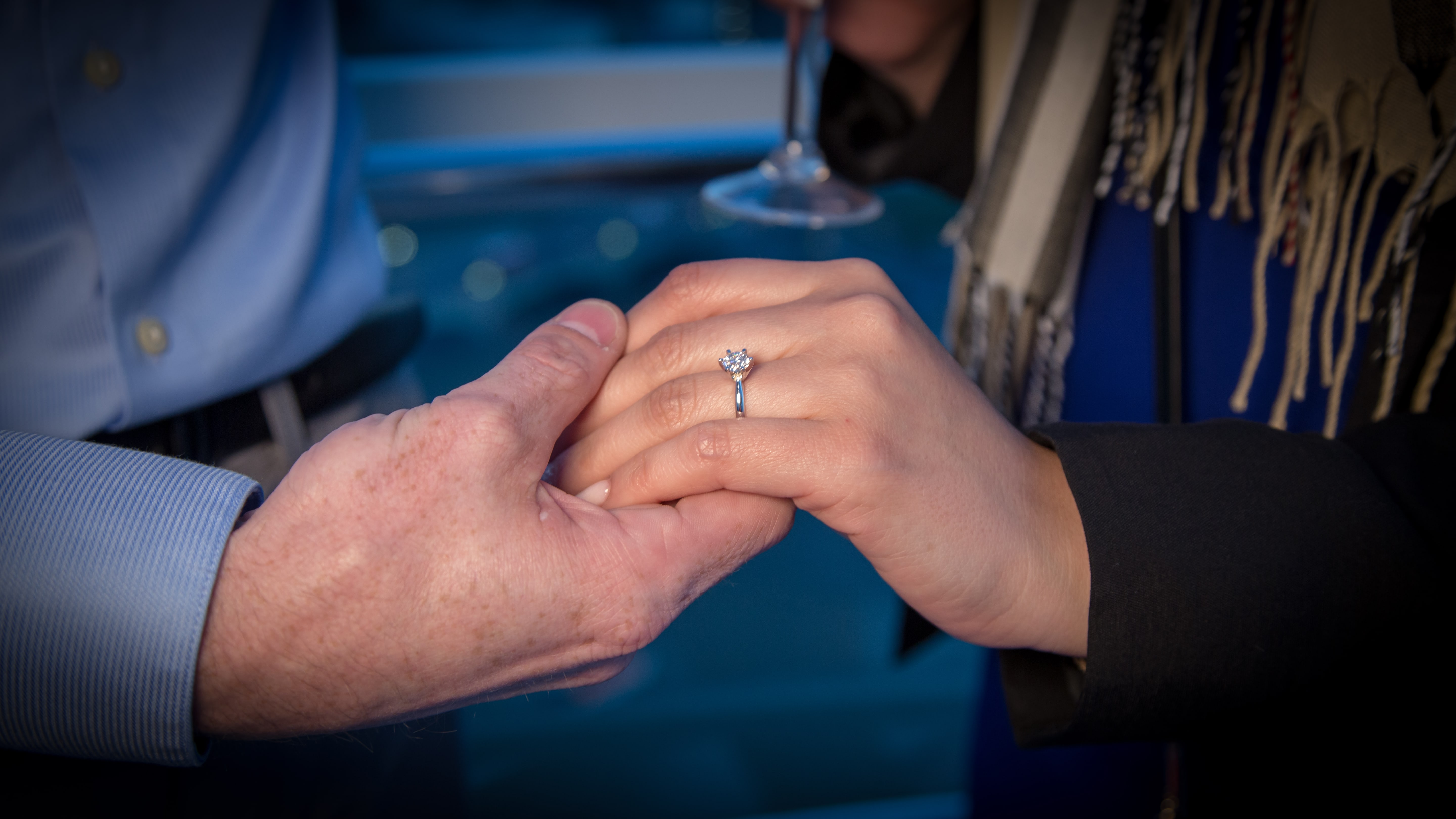 The two "couples" then boarded their private pod on The London Eye with the London Eye photographer. After a quarter of the rotation, the guitarist asked the photographer if he could take some "promo shots" for his website. This meant that he could get his guitar out, still without raising any suspicions. The Proposal Planner then suggested that he should play something to make it look more realistic.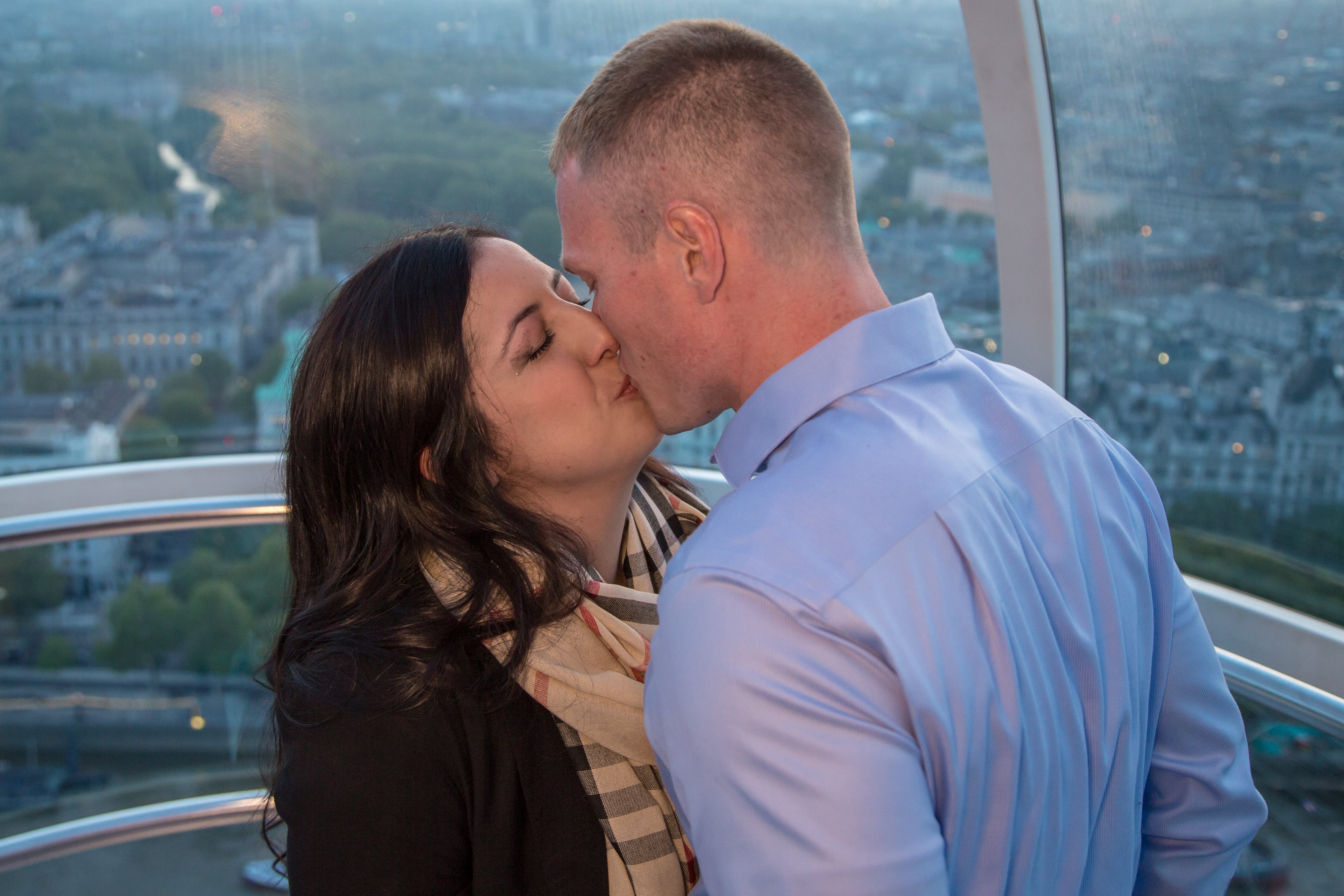 He began to strum to Scotty McCreery's 'This is it' and then began to sing. Aida looked at Nick in shock as it was their song! What were the chances!
The Proposal Planner then approached Aida and gave her a beautifully gift wrapped present (obviously in purple!). Aida was in such shock as everything was very different to what she had originally thought. Inside was a personalised print with their initials surrounded by purple orchids.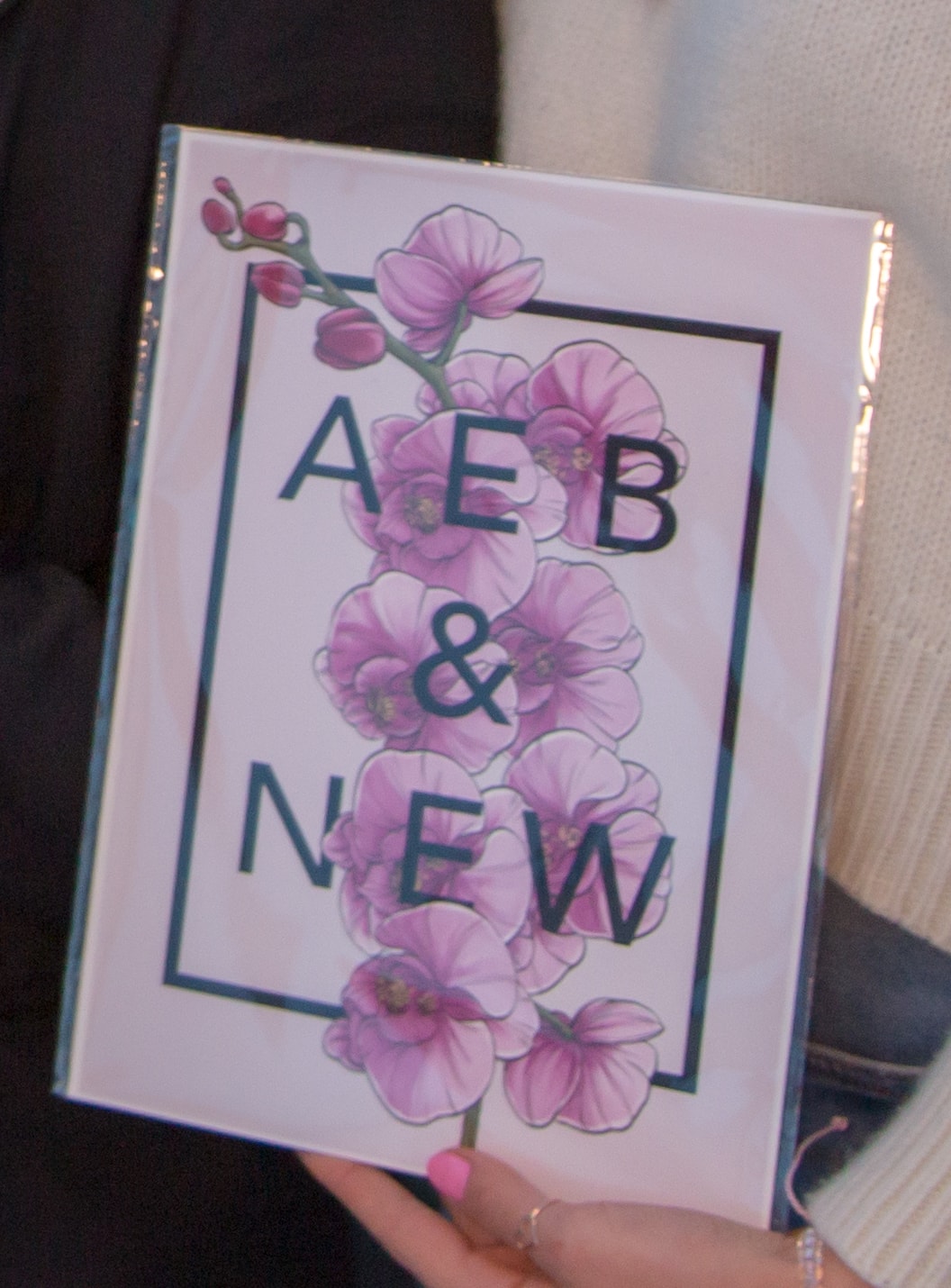 But the surprises were far from over! Next, Aida was given a purple orchid and at the base of it was a box… It really was a purple proposal on The London Eye!
Nick then got down on one knee and proposed!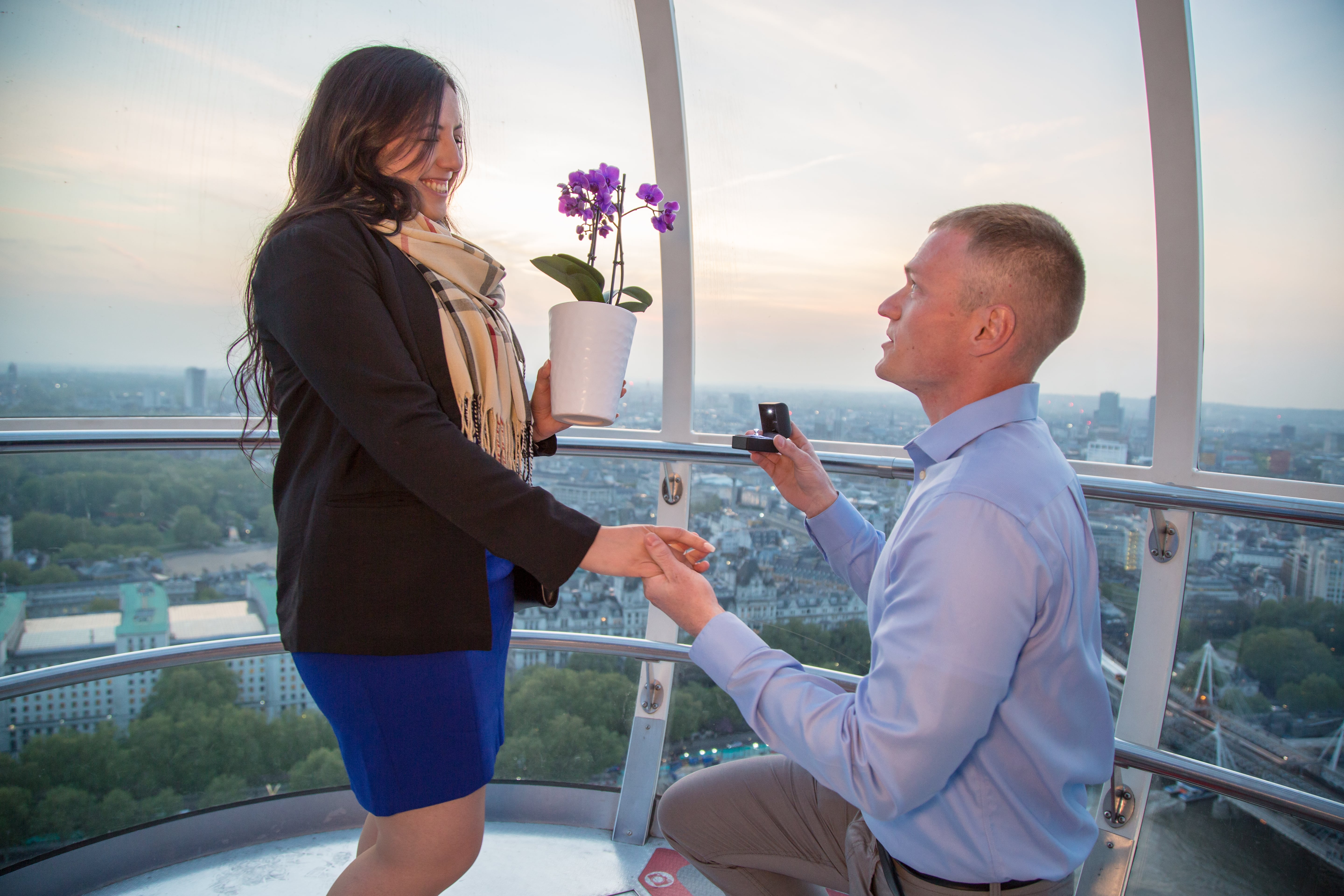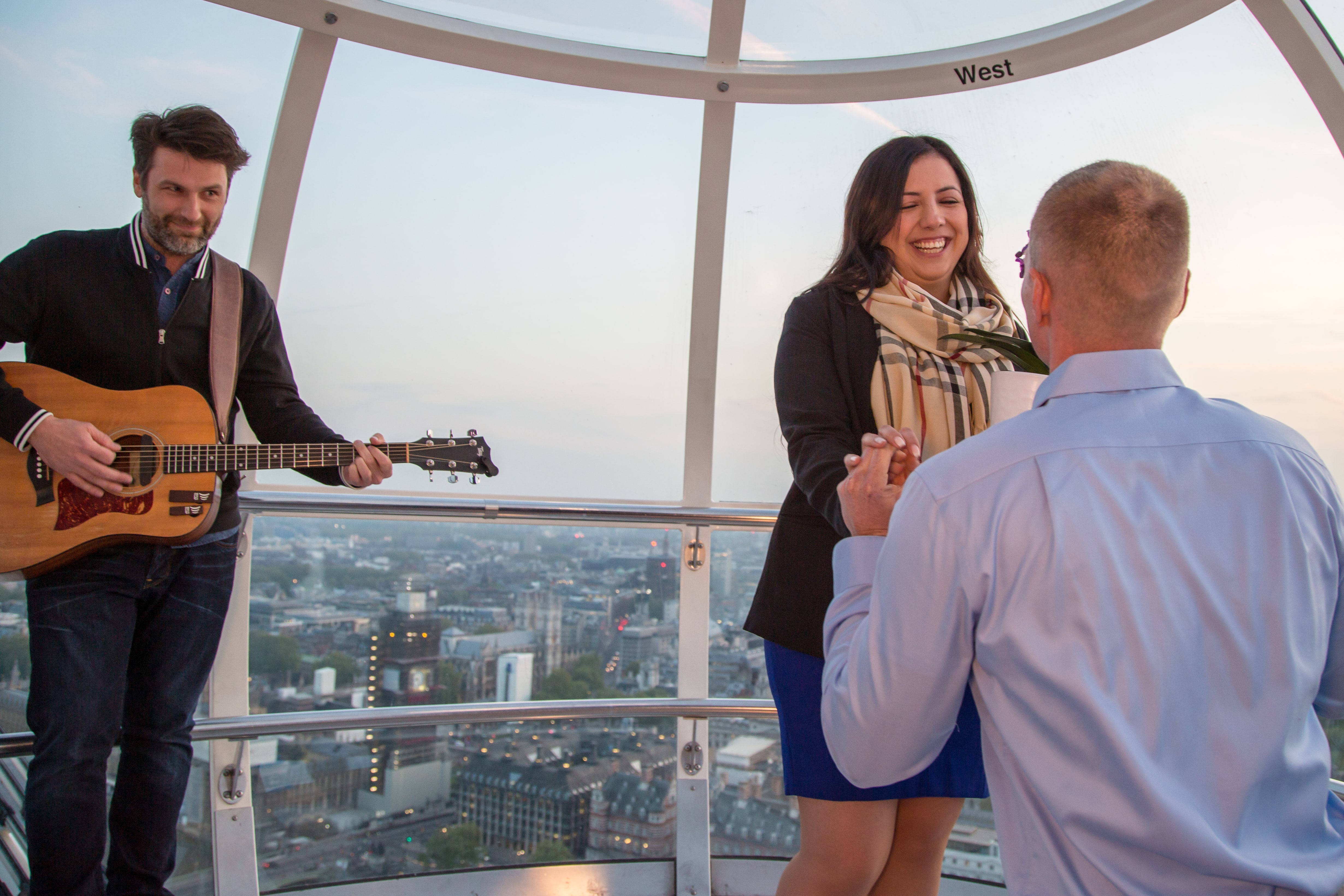 Of course, she said yes!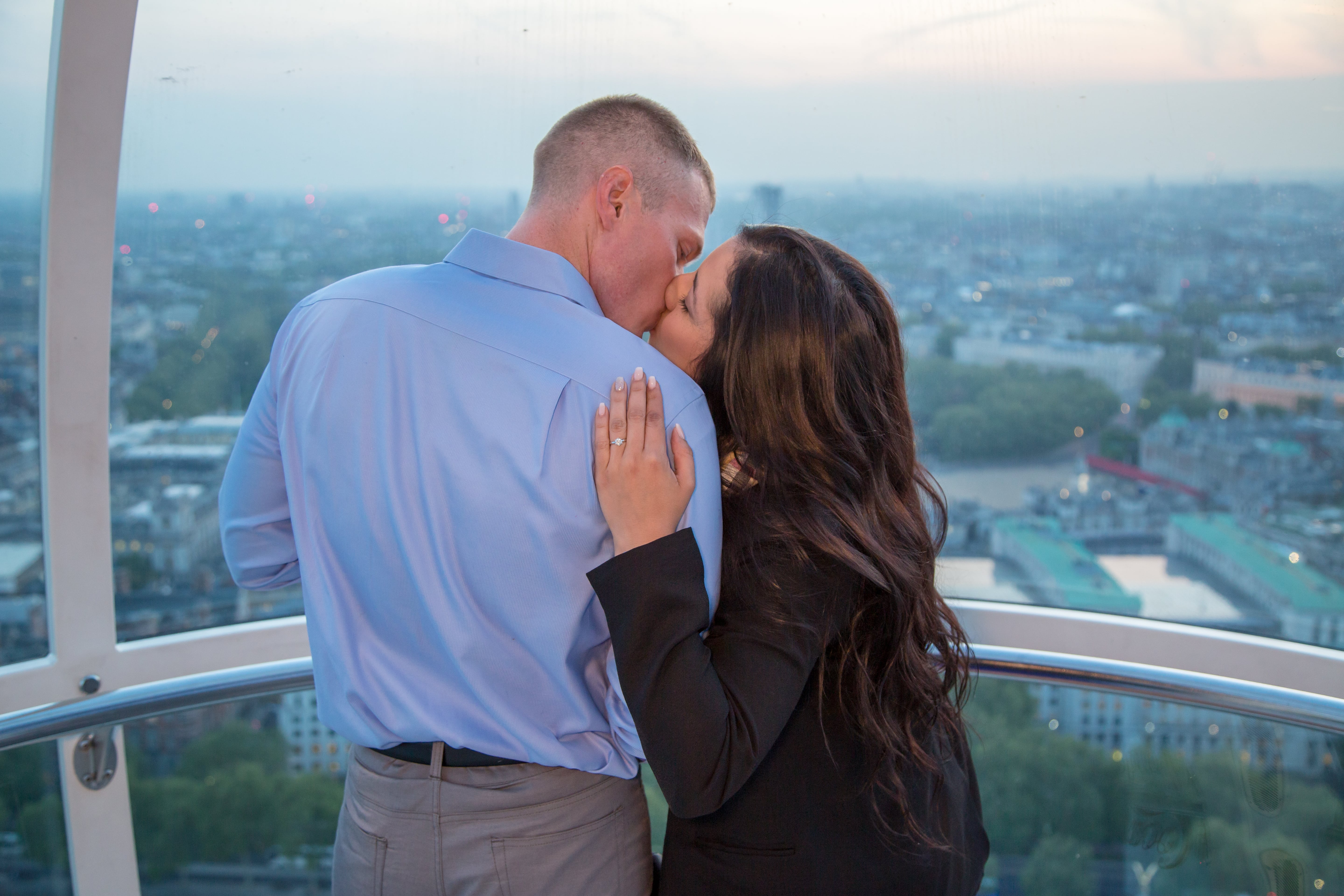 Inspired to propose on The London Eye or another iconic London venue? Get in touch! Let us know if you have any ideas or something that you would love to have included and we'll make sure to create the proposal of your dreams!
Proposal Planner: Ola Parkes