Surprise proposal at Fitzrovia Chapel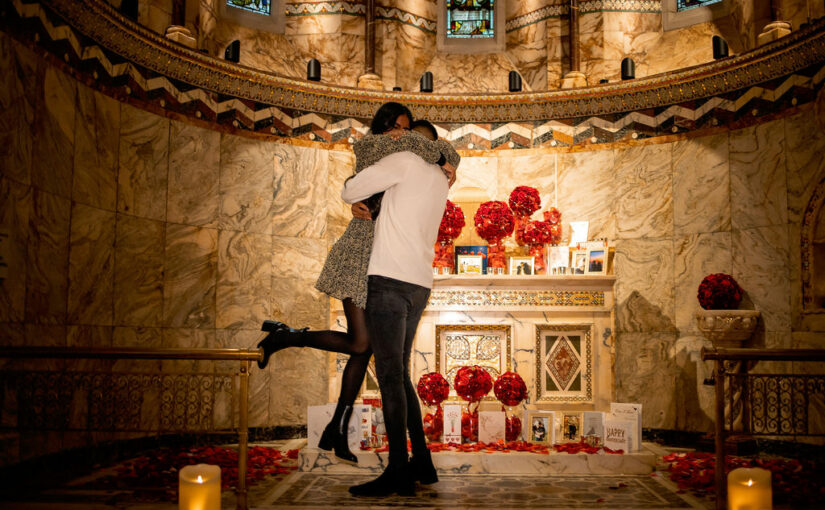 This proposal has the sweetest, most romantic story – a whole surprise weekend in London beginning with the perfect proposal at Fitzrovia Chapel.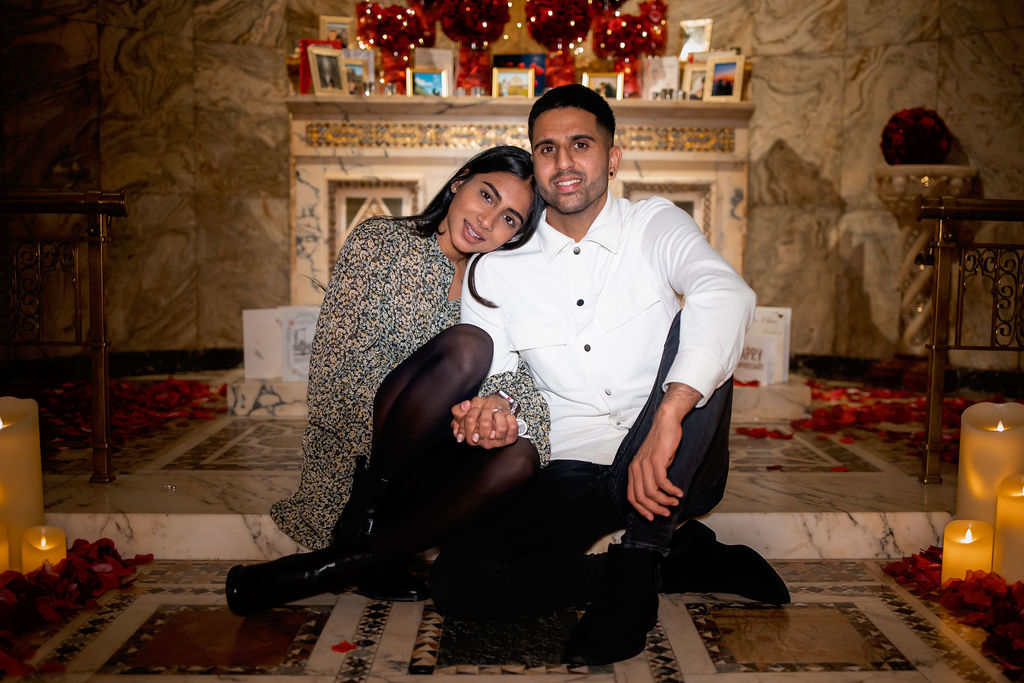 Sachin had surprised his partner with a weekend trip to London, but little did she know just how surprised she would actually be! He took her to the Fitzrovia Chapel, telling here there was a new pop up bar that they should visit. But when they entered, they were surrounded by candles, love letters and pictures of the two of them!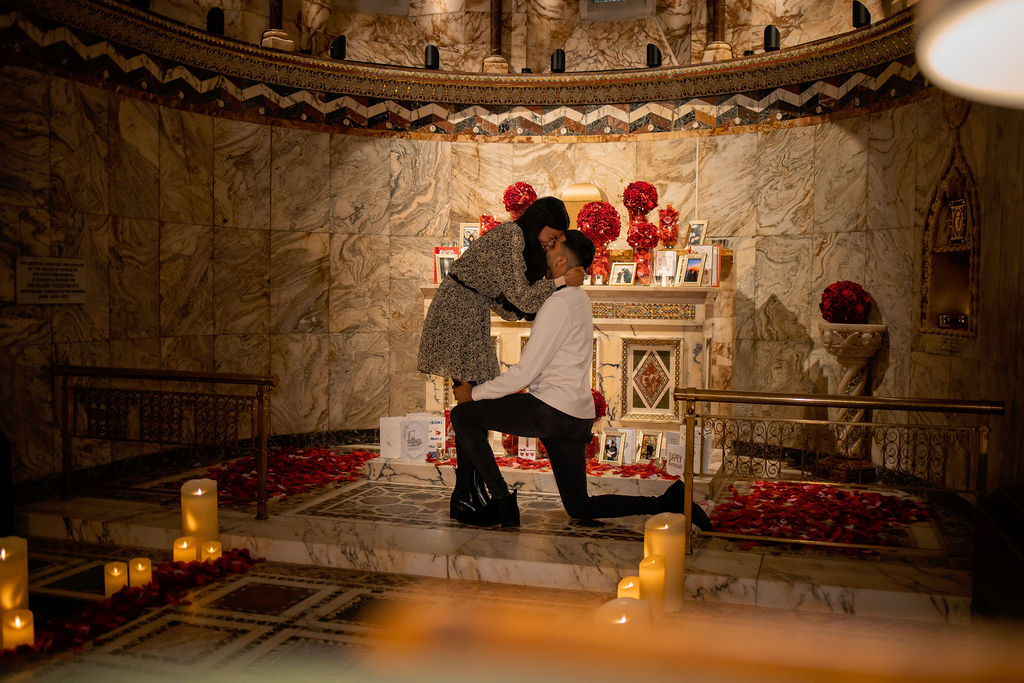 We decorated the aisle with thousands of rose petals, hundreds of candles and lots of fairy lights. This proposal also had such a sweet personal touch – pictures of the couple from every birthday, along with every card and love letter that Sachin had ever written for his partner. There was also her favourite cuddly toy Simba around the room.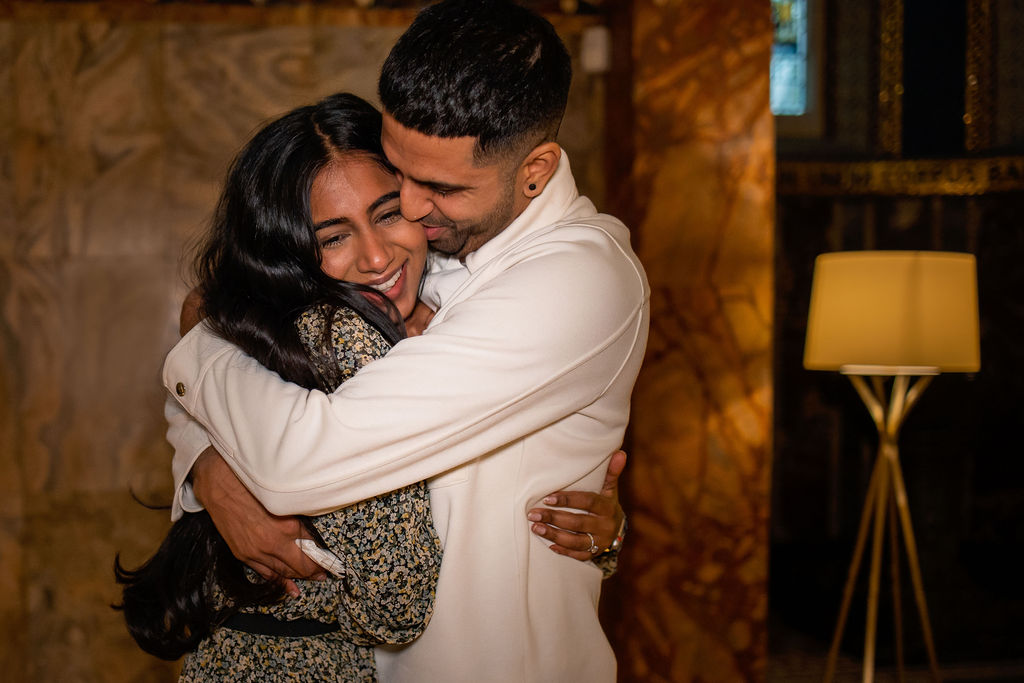 As the couple entered The Chapel, they were serenaded by a violinist playing a variety of their favourite songs for them to walk down the aisle to. As they reached the end of the aisle, Bairavi saw the 100 roses waiting for her from Sachin, it was so romantic!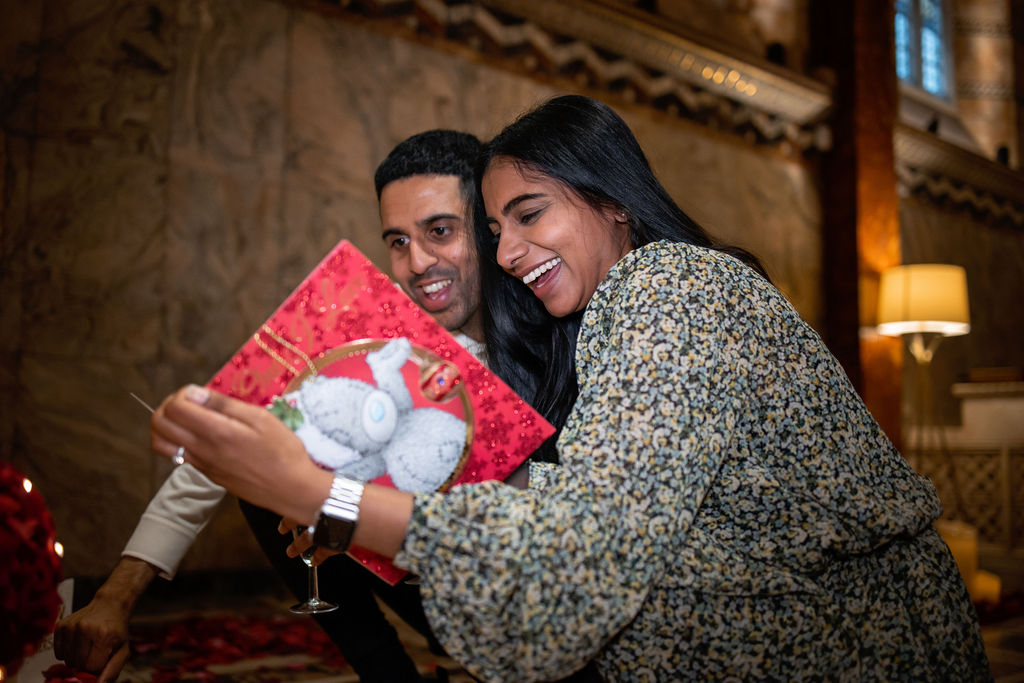 After the couple had their beautiful engagement photoshoot, Sachin had organised for a luxury car to take them to a romantic country hotel spa for the rest of the weekend where they could continue their celebrations. We decorated the suit with red rose petals and candles as a surprise for Bairavi!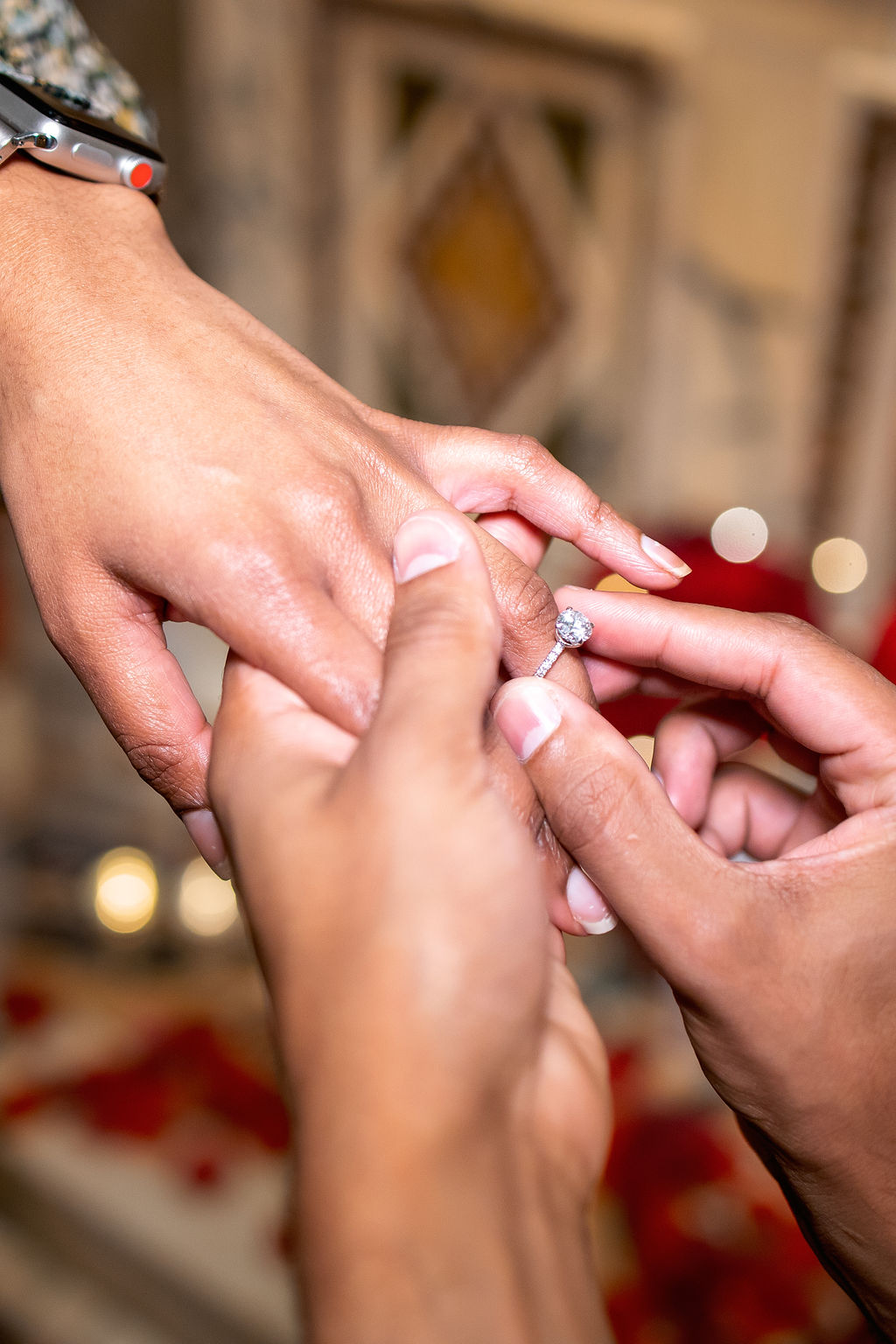 After the proposal, Sachin said that Bairavi was still crying looking at the photos! He thanked us saying that 'The room decoration was beautiful and my partner was stunned when she walked in and the photos and love notes blew her away. Thank you so much for making it a special day.'
We are so happy to be able to help this coupled with their perfect proposal.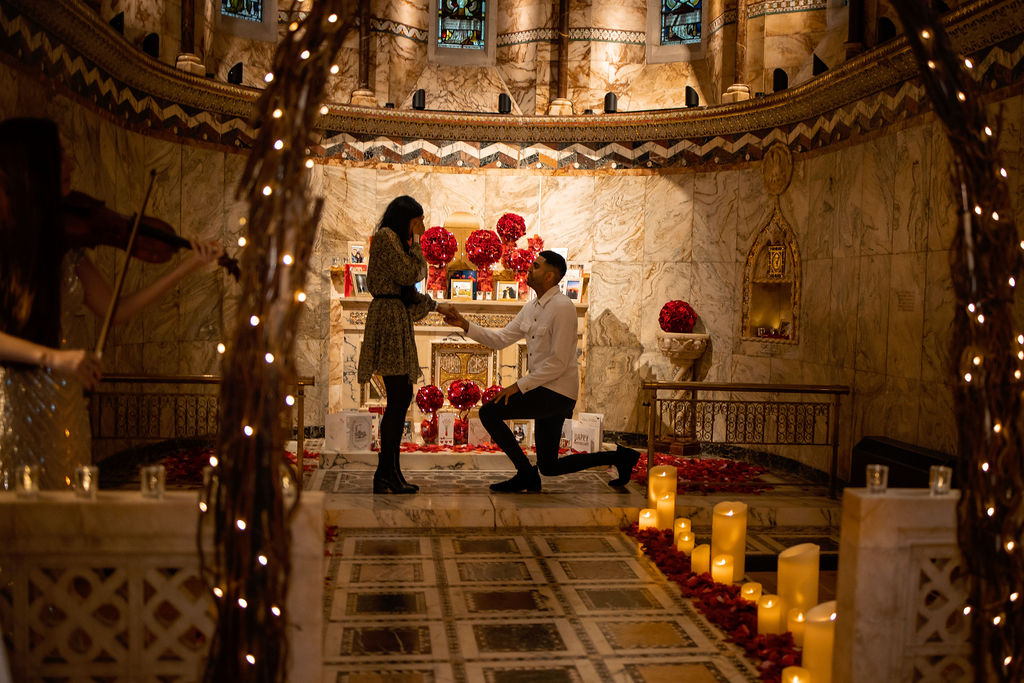 Proposal planner: Amanda Brown 
Location: Fitzrovia Chapel
Photographer: Couple of London