What You Need to Know About Proposing at The Shangri-La Shard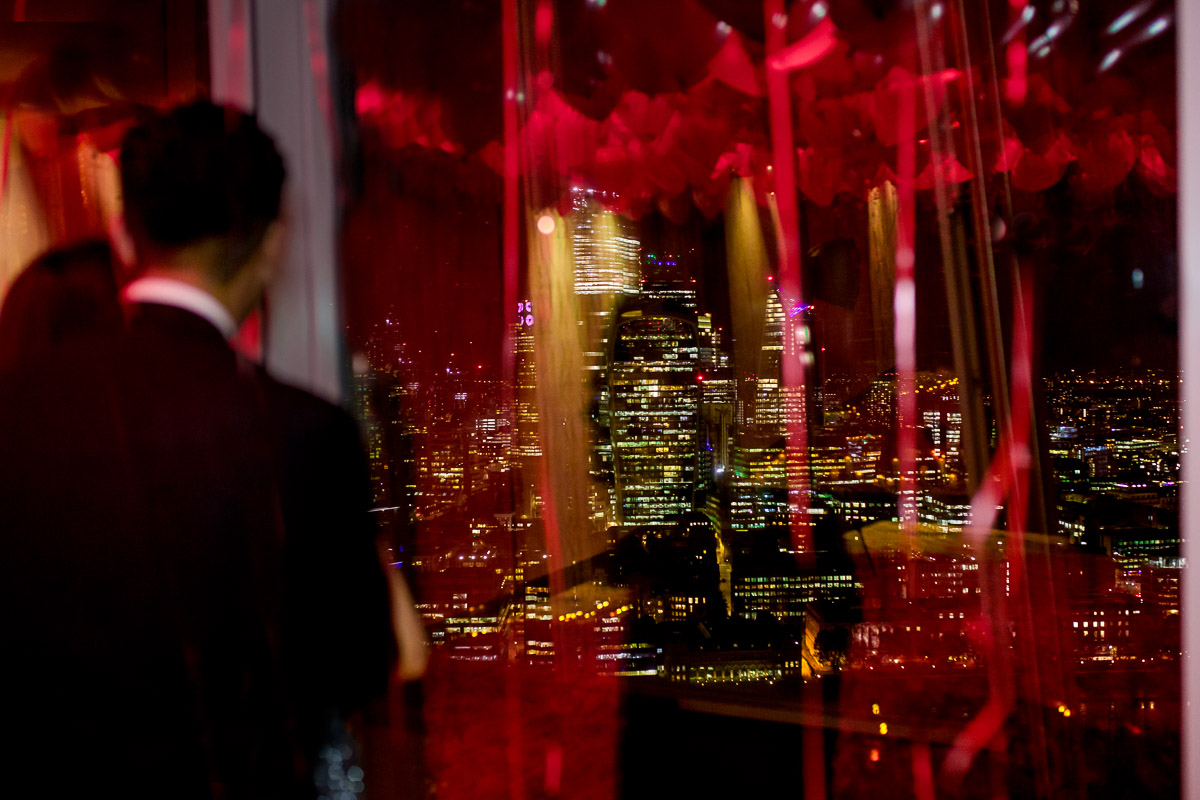 Since it opened in 2014, the Shangri-La Hotel at The Shard has been visited by millions of guests. But between all the parties thrown and events hosted, it is also known for being a popular location for marriage proposals. One look at its luxurious interiors and classy atmosphere, and you'll see why it's the perfect venue for such a special moment.
If you're planning to pop the question at the Shangri-La Shard too, then here's what you need to know about one of London's most illustrious locations.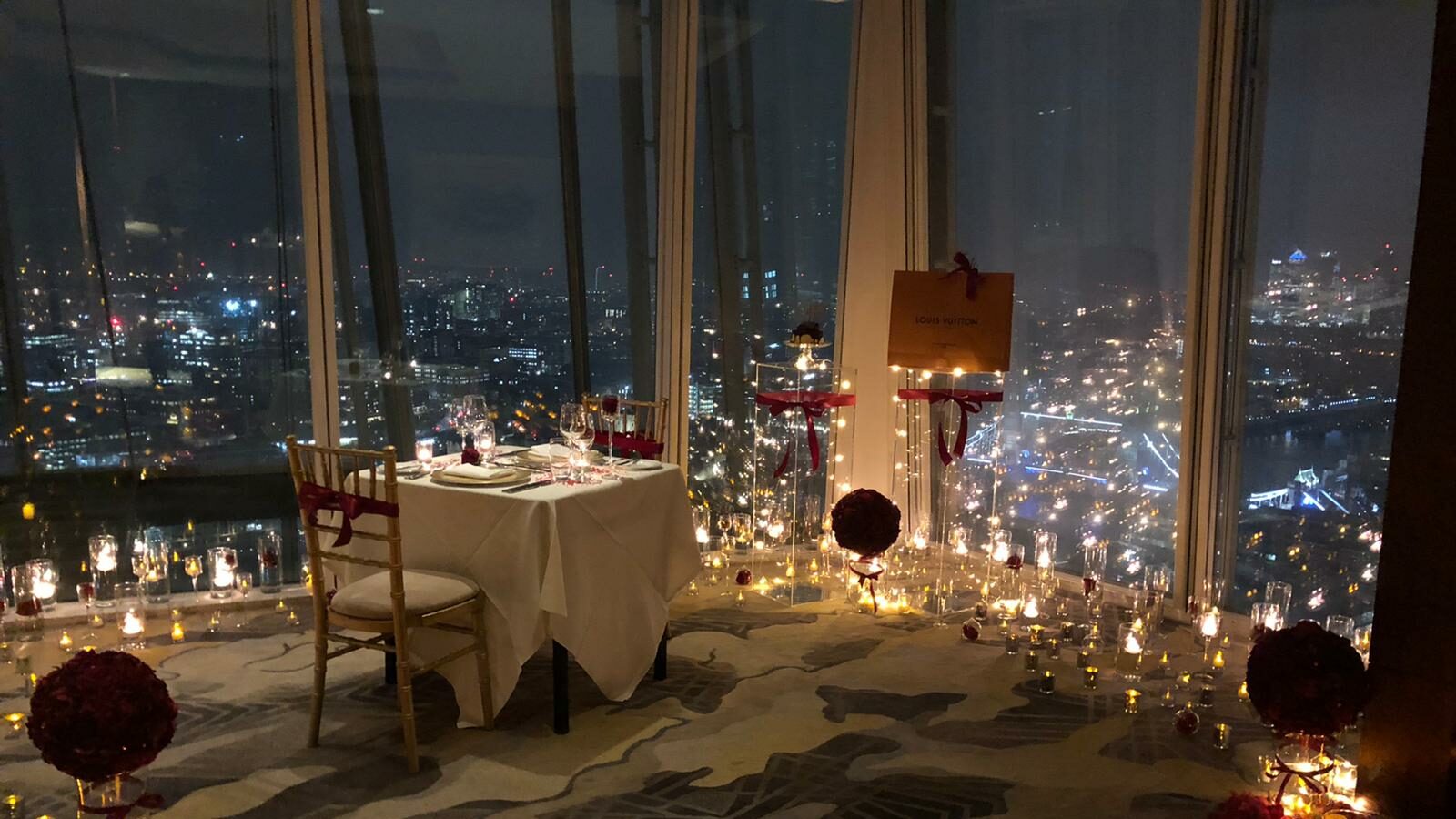 Where to propose?
What sets The Shard tower apart from other hotels is its unbeatable panoramic view of the city's skyline. The best part is that this spectacular London horizon can be viewed from any part of the building—even inside your bedroom. If you're looking for privacy, the Shangri-La Hotel suites (floors 36 to 51 of the Shard) have rooms with blinds that automatically roll up to reveal the glorious cityscape. So if you want the romance and backdrop but none of the publicity, the private rooms are definitely a good option for a proposal.
On the other hand, if you and your partner are looking for more of a celebration, there's a sushi and sake bar: GONG, on the 52nd floor. It has an intimate window-side spot locally coined as "the proposal table" due to the number of I do's made there. Plus, being surrounded by London views with a cocktail in hand certainly helps bring out anyone's romantic side.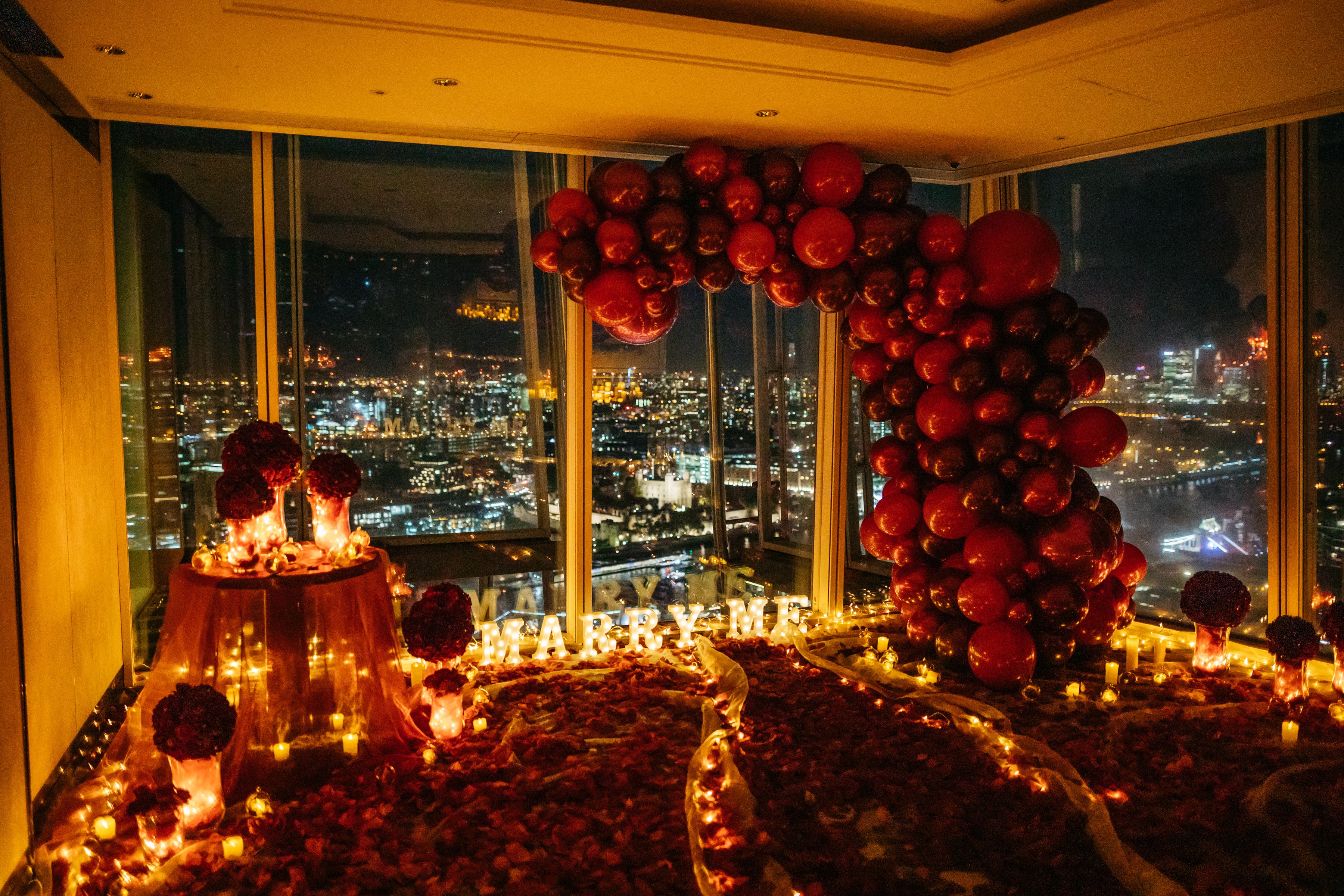 Where to eat?
The hotel has one main restaurant on the 35th floor called TING. Staying true to the establishment's Hong Kong roots, it serves a range of Chinese cuisines such as dim sum and congee, made with local ingredients such as Neal's Yard Dairy cheese, Cannon & Cannon cured meats and bread from Borough Market.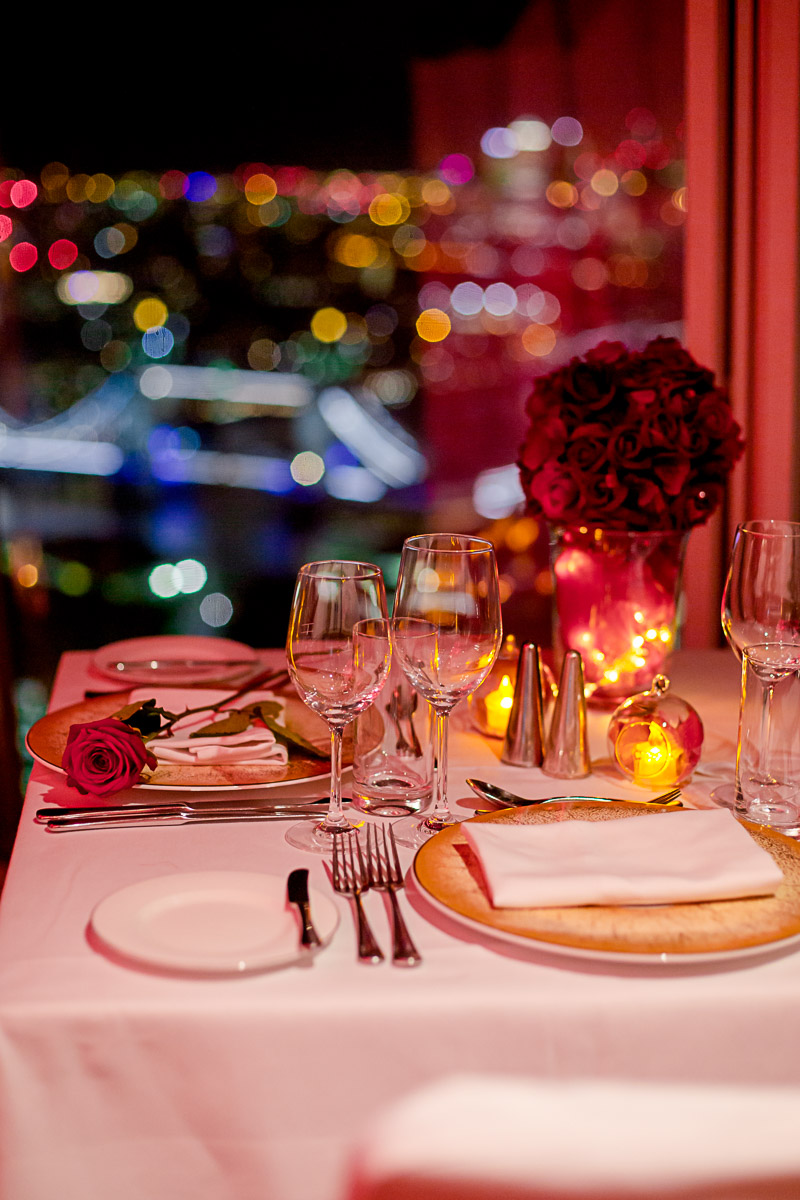 What to bring?
Since this is a world-class hotel, you're likely to find everything you need here. As reviewed on the Luxury Travel Advisor, the hotel offers numerous couples packages—whether you want to be sipping Dom Pérignon bubbly all night long, or enjoy top-notch butler service.
In fact, even their rooms come with Acqua Di Parma bathroom amenities. However, if you'd like to bring your own products for good measure, Pretty Me recommends a simple travel kit that includes makeup remover, moisturizing toner, and sunscreen (so you can fully enjoy the pool). That way, you can go about your evening as fuss-free as possible, without worrying if you've forgotten something.
Of course, for everything else, simply pack as you would for any intimate vacation. You may want to bring along some comfy silk pajamas, a romantic playlist, and perhaps even some rose petals.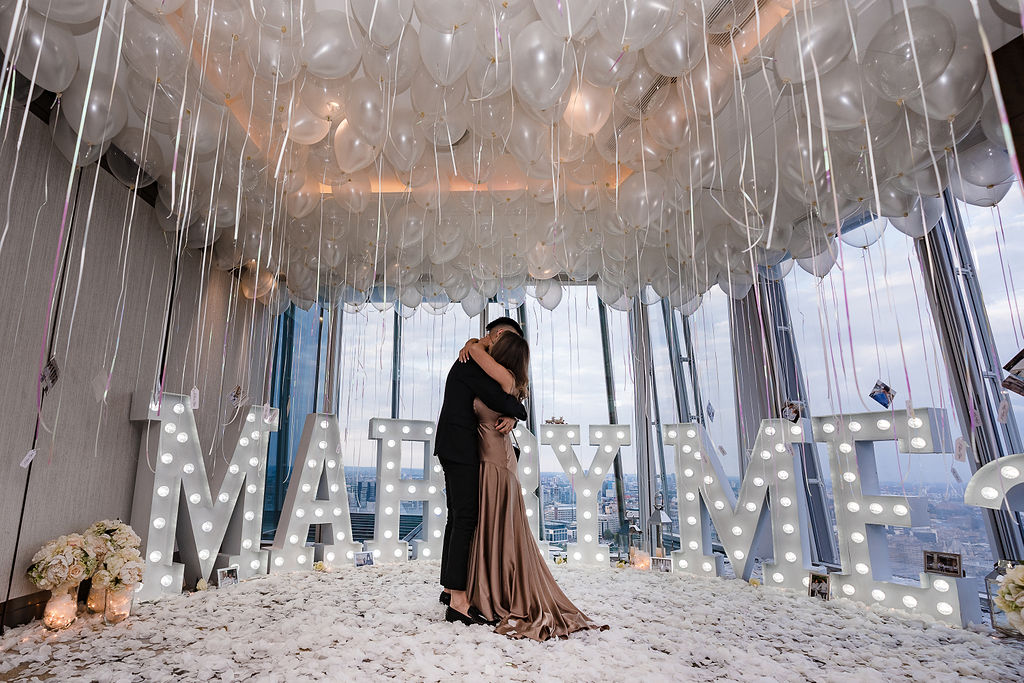 What are the other amenities?
With this being the tallest building in Western Europe, you can expect it to be filled with more facilities than your average hotel.
As mentioned, one of its biggest perks is the Sky Pool on the 52nd floor, which is surrounded by glass and lets you see the city from all sides. When you're not lounging by the pool, you can spend an afternoon at their day spa, hit the gym for a quick workout, or relax at their outdoor terrace. The activities are endless.
Outside, The Shard is a stone's throw away from some of the best tourist attractions. A five-minute walk, for instance, will take you to the iconic Borough Market where popular restaurants such as Casa Do Frango, BaoziInn London Bridge, and Bedales of Borough are located. The tower is also positioned beside the London Bridge Station, which lets you visit even more tourist spots like London Bridge, the River Thames, and the Tower of London.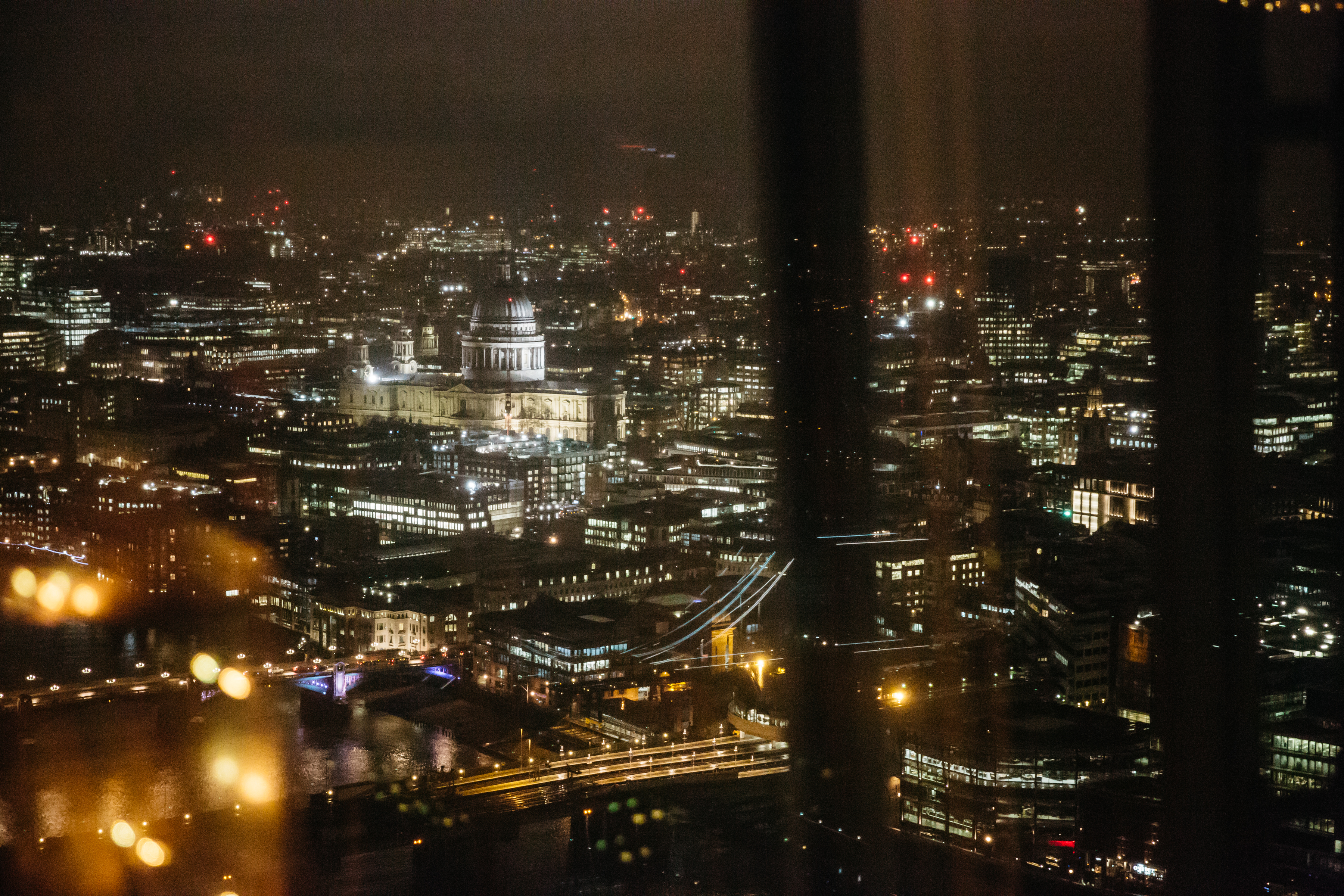 Though there are numerous hotels around the city, you can't go wrong with the Shangri-La at The Shard. Your wedding proposal is an important milestone in your life, after all—and there's no better place to experience it than here. And whatever kind of proposal you prefer, we at The One Romance can help you plan it.
After all, we've done a range of events, be it Chinese lantern-themed proposals, travel-style engagements in the bedrooms,  the classic Valentine's ambiance of candles and roses, or even an elaborate birthday surprise! Thanks to our long-standing relationship with the Shangri-La Hotel team, you can count on a high-quality collaboration. Plus, our insider knowledge will help you ensure you get the best arrangement possible. Leave it to us to create the perfect atmosphere that will make them say "Yes!"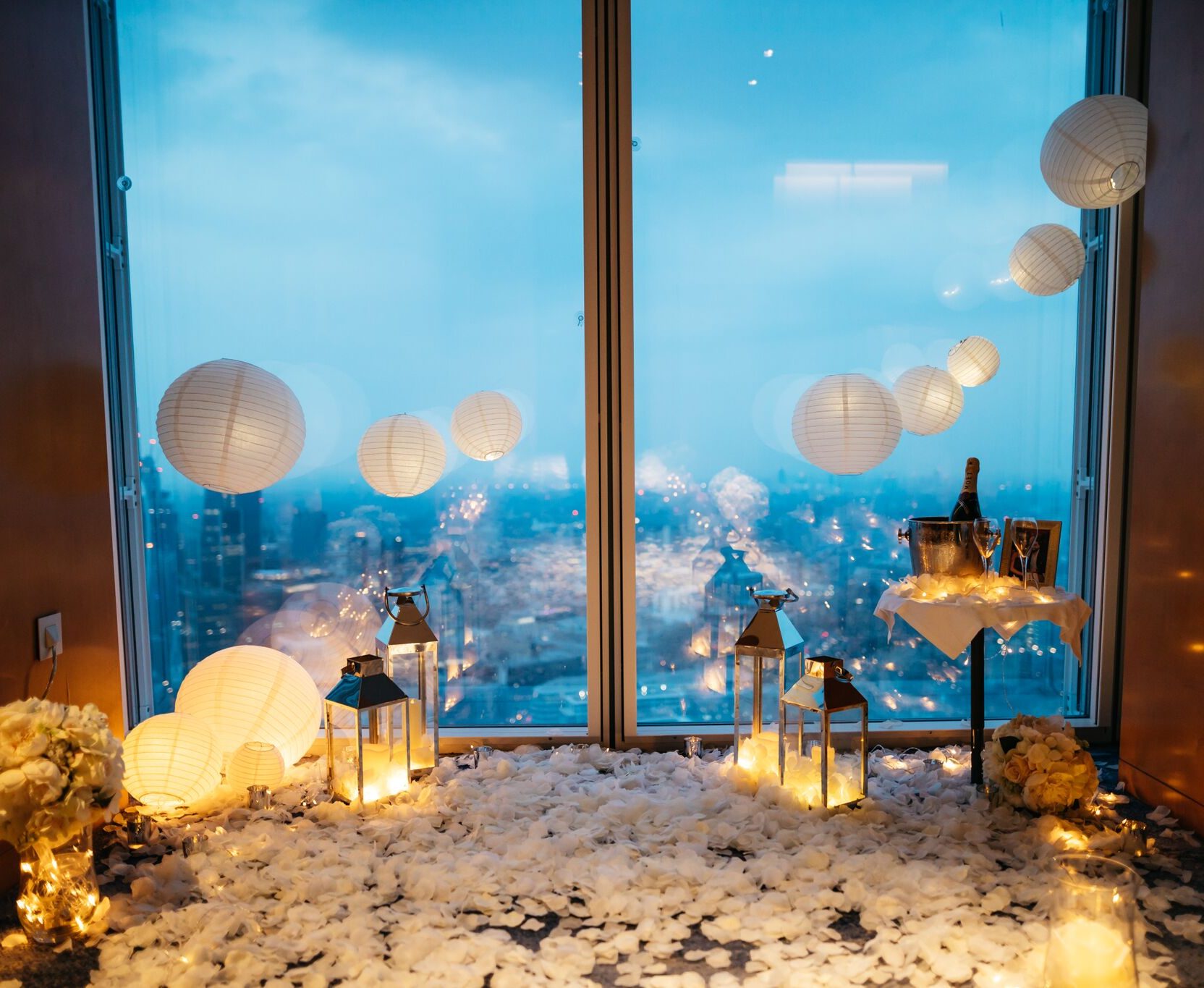 Article exclusively written for theoneromance.com
By Susanna Clarice