Shangri-La Bedroom Proposal
London's skyline is iconic and where best to view it from than the 40th floor of the Shard in your own private bedroom? The Shangri-La occupies the 34th-52nd floor of The Shard with some of the greatest views over London. The One Romance have transformed numerous bedrooms at the Shangri-La including this gorgeous room with Chinese lanterns. Scroll on to see all the photos from our latest Shangri-La bedroom proposal.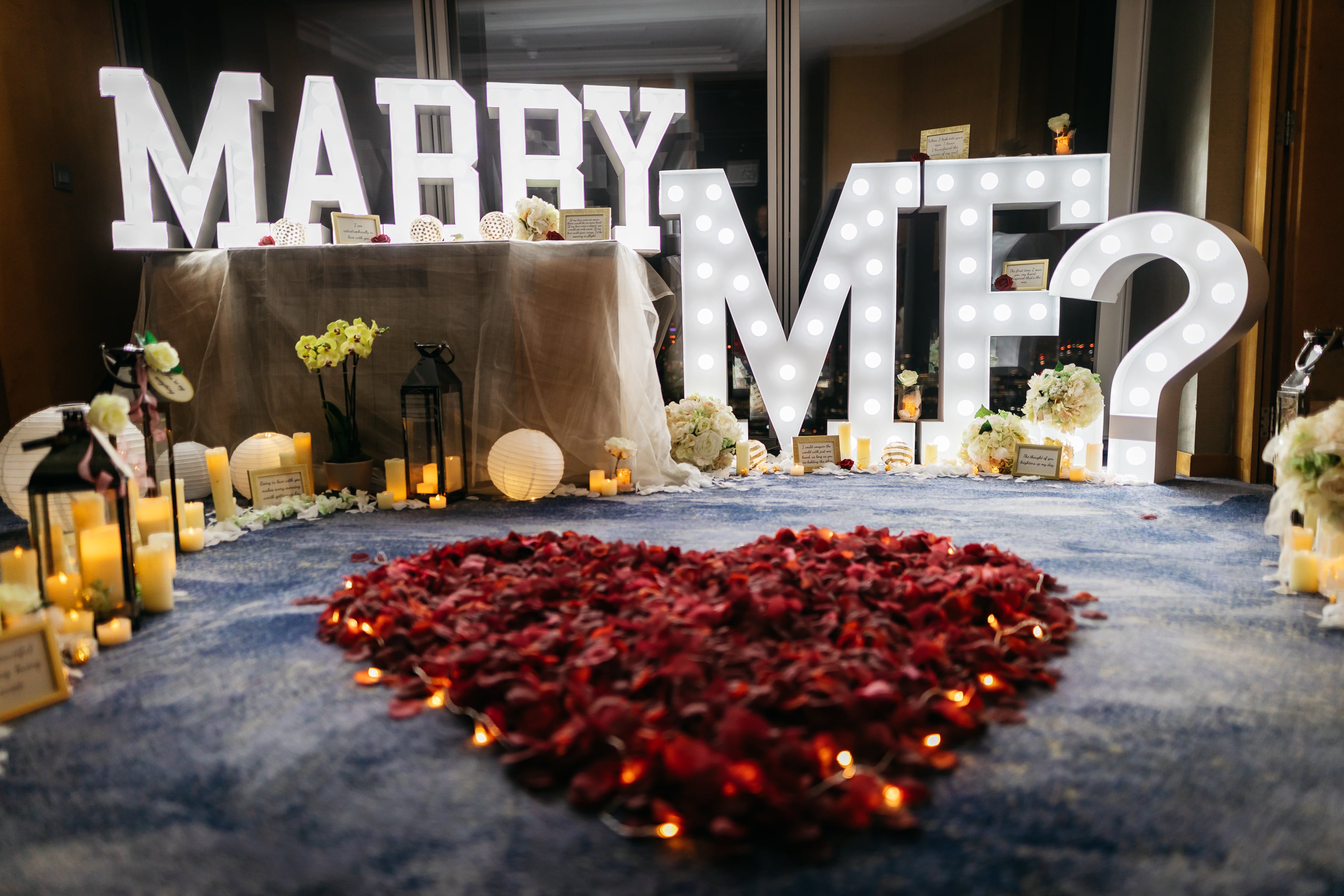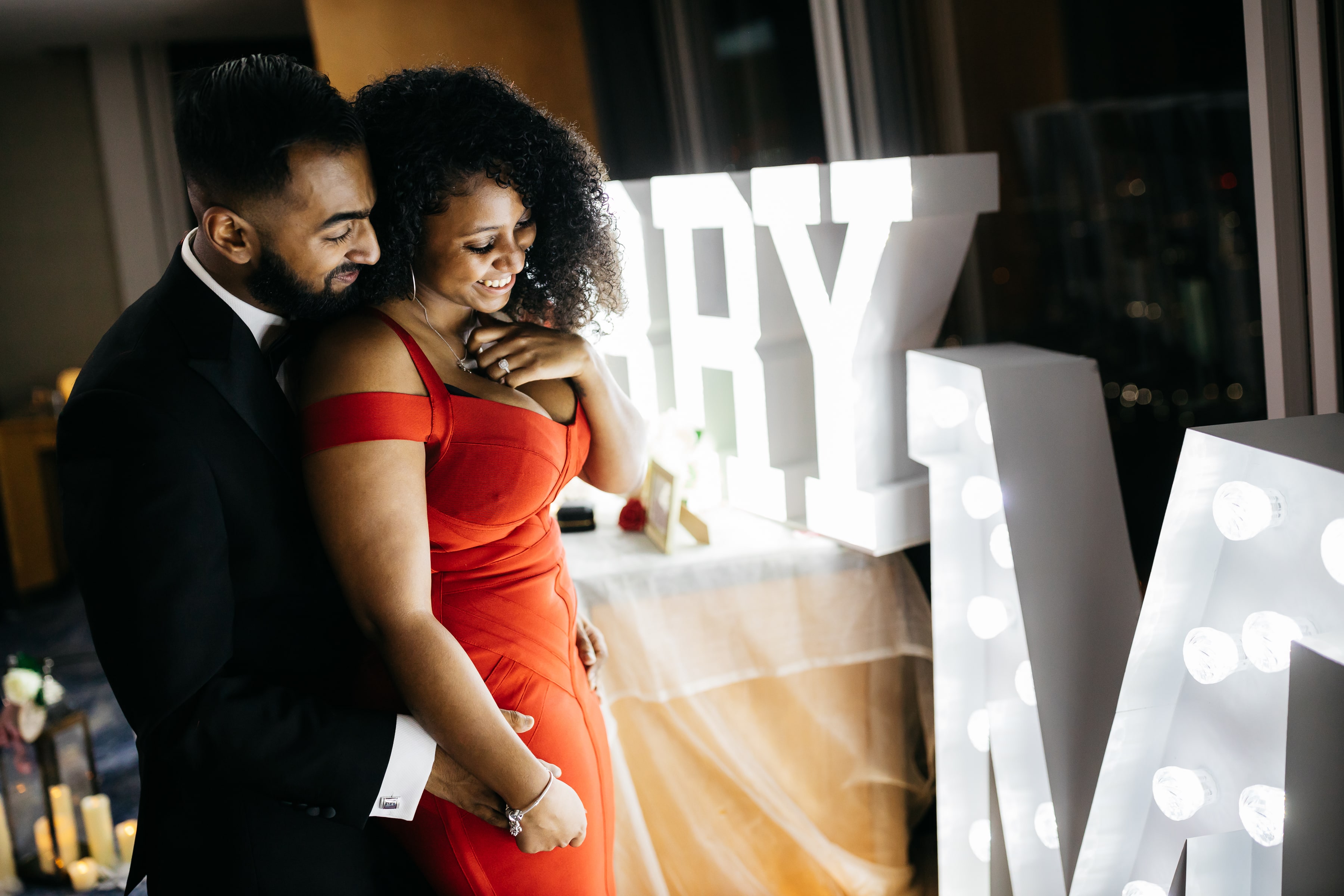 Each of our proposals is personalised to you and your partner. Just as every relationship is different, every one of our proposals is different. Whether you and your partner enjoy fine dining, live music or exploring new cities; we can create something perfect for the two of you.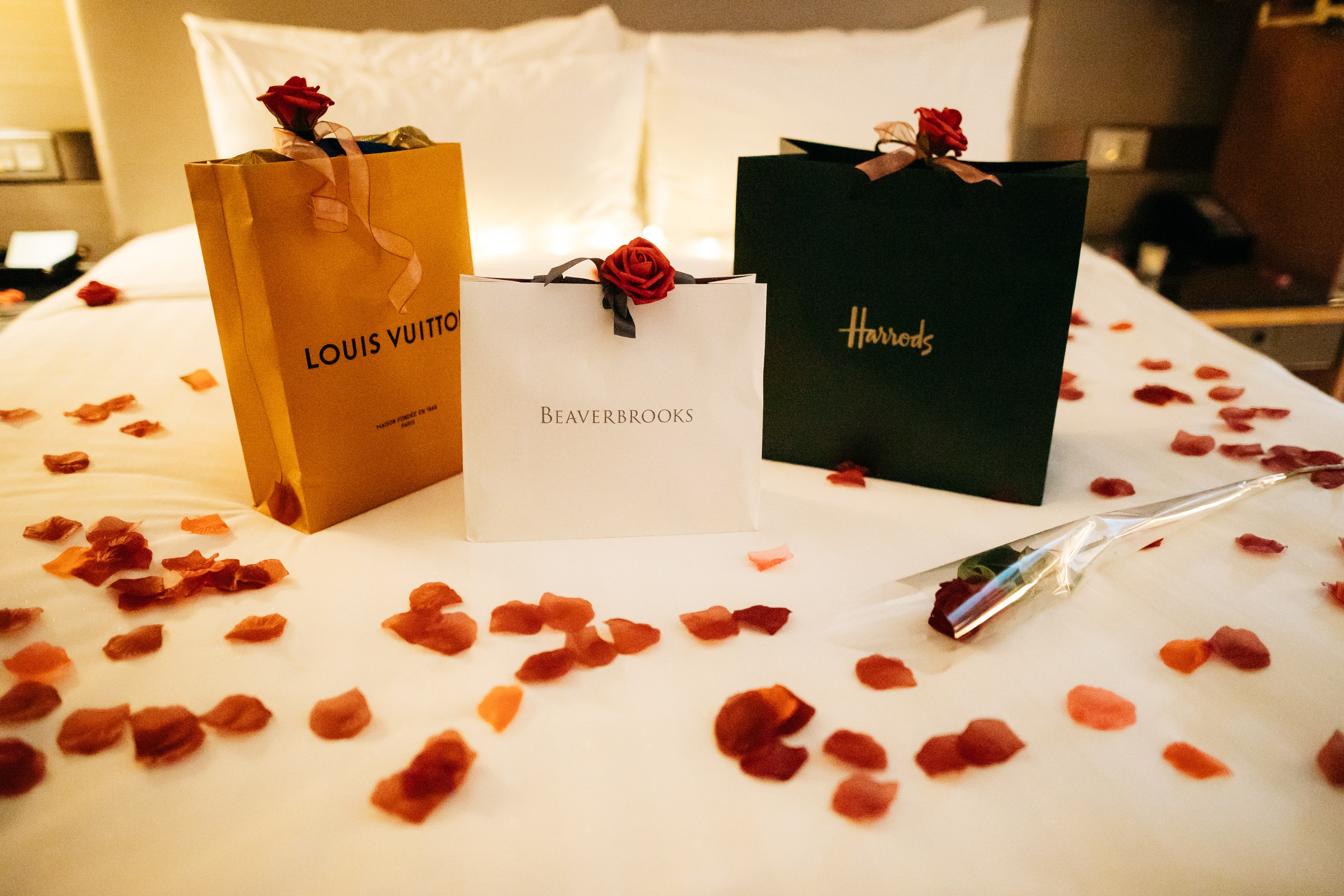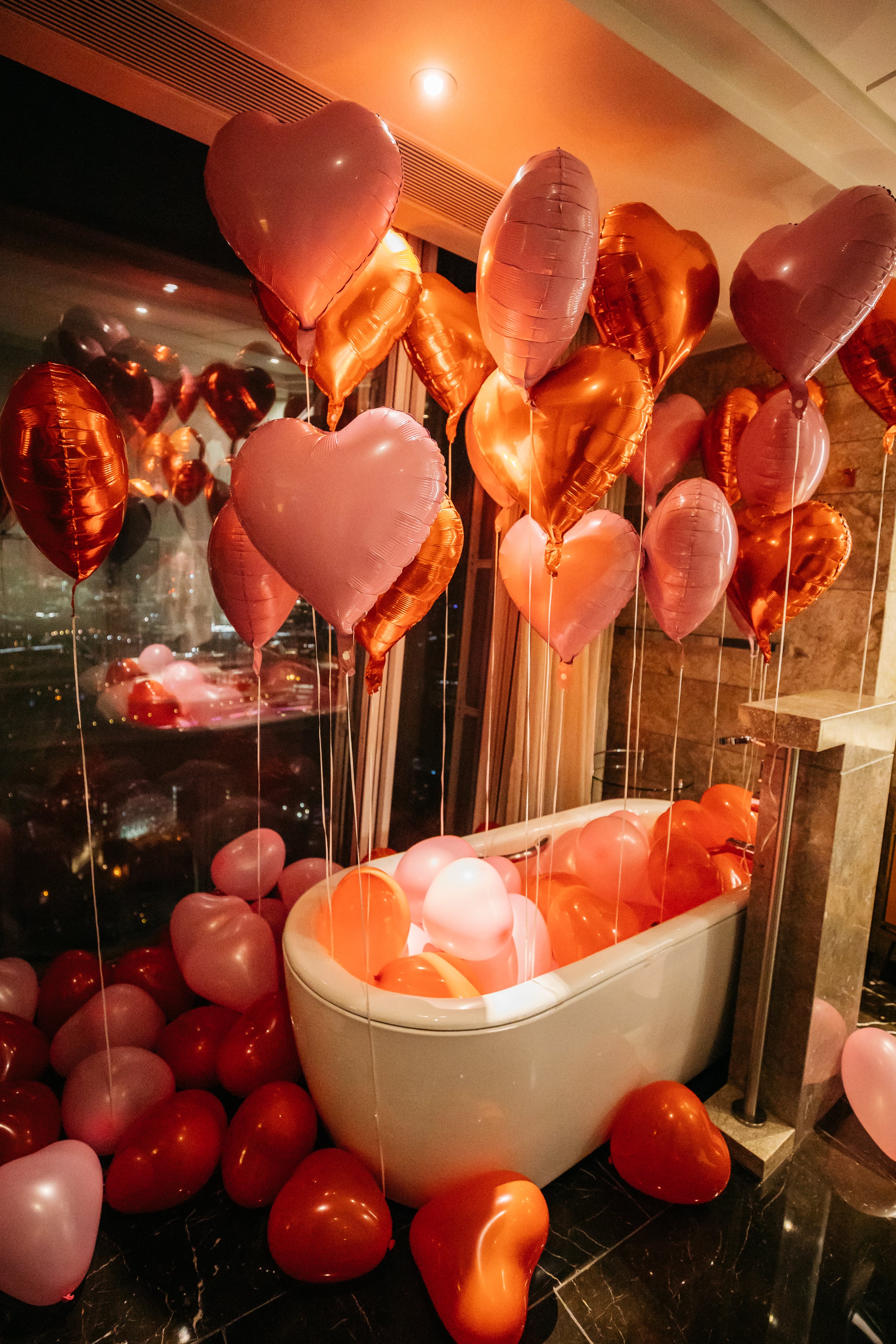 Mohamed wanted love notes all around the room that he had written for his girlfriend. They included:
'There are only two times that I want to be with you. Now and forever.'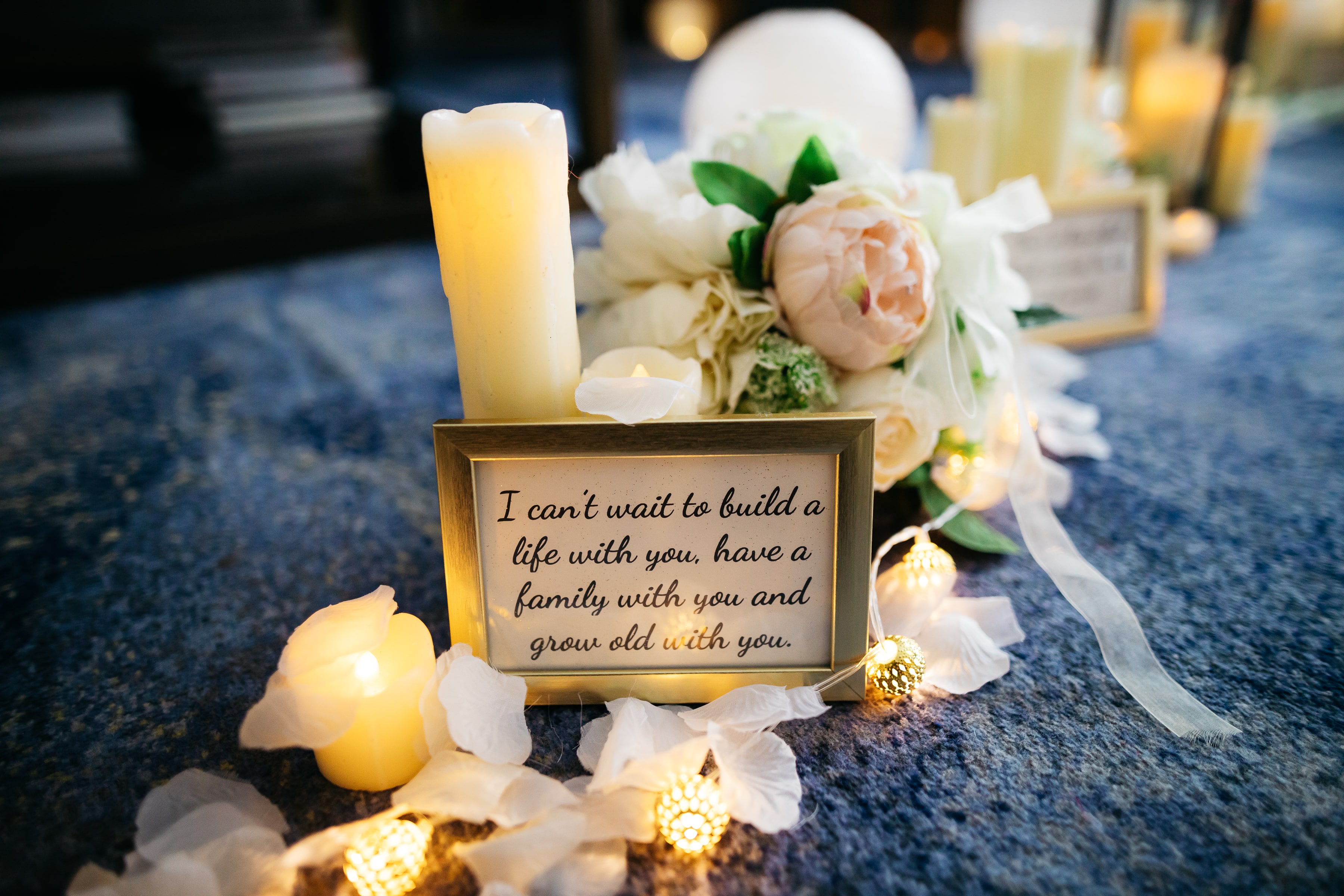 'I could conquer the world with just one hand, as long as you are holding the other.'
'Being in love with you makes every morning worth getting up for.'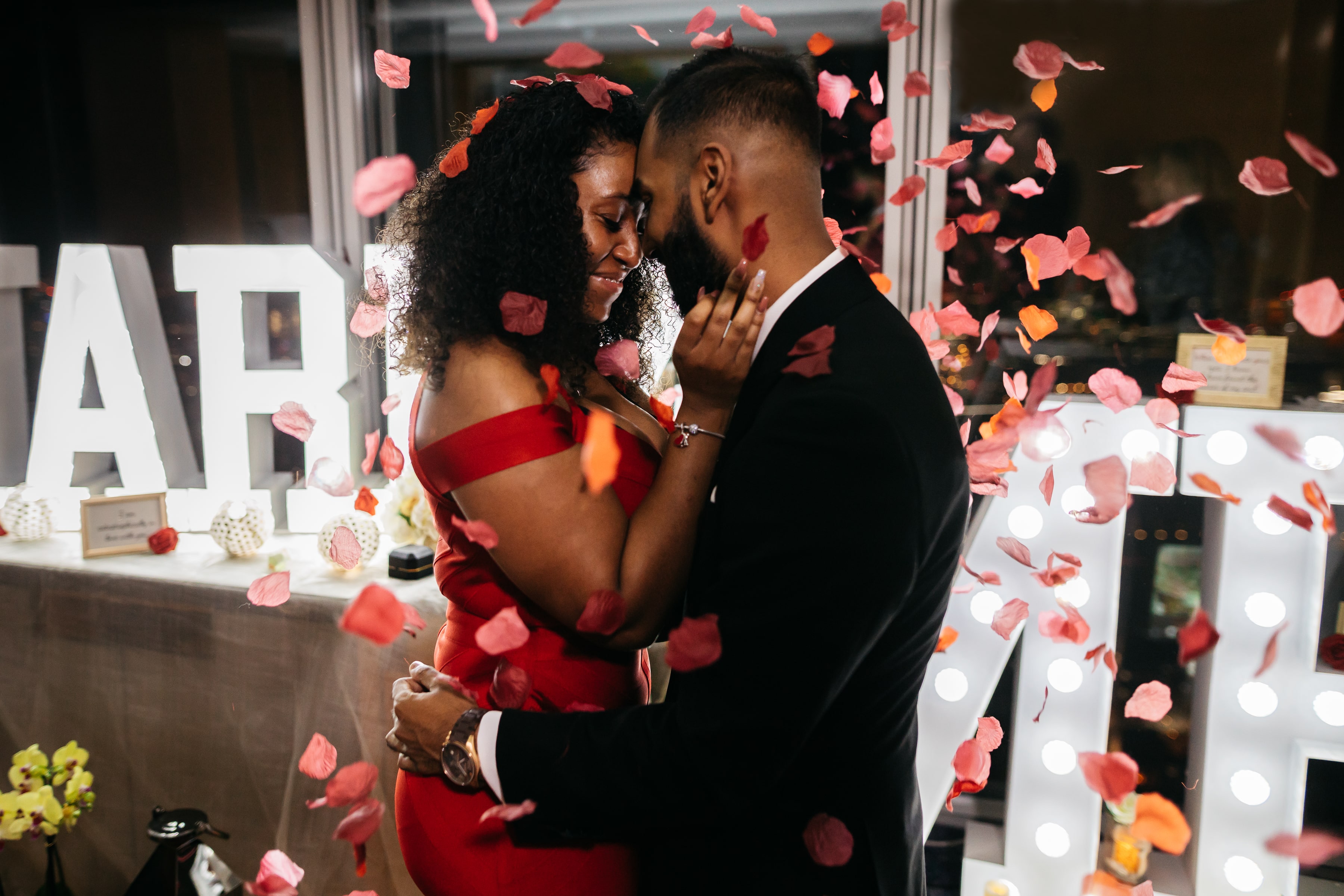 As the couple entered the room, she saw the words Marry Me in huge letters and all of the love notes! Mohamed had a beautiful speech prepared that the videographer managed to capture all on film.
Having a videographer and/or photographer present ensures that all of the raw emotions are captured. They ensure that they stay discrete so that your moment feels like it's just shared between the two of you.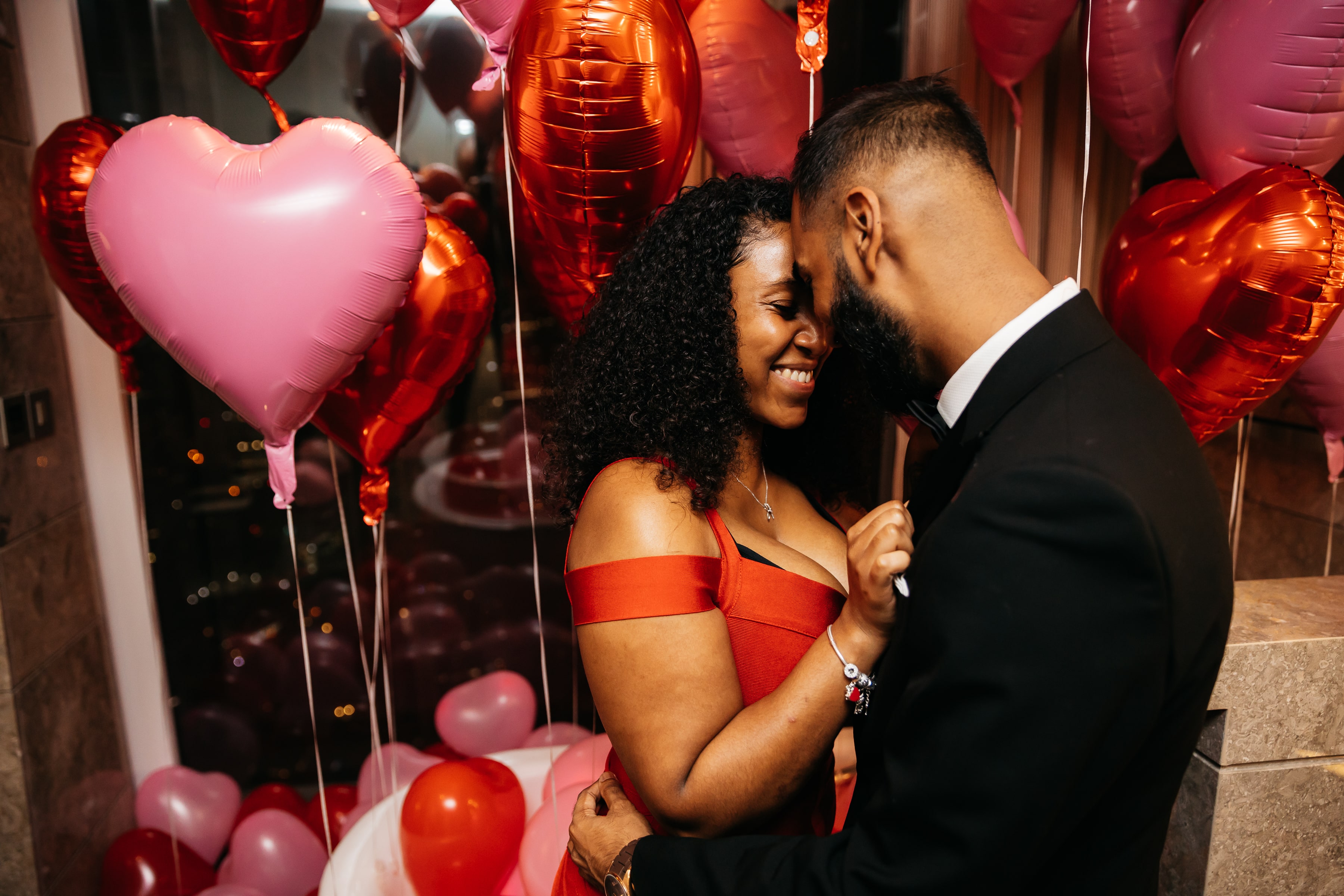 We can also transform any hotel room (get in touch if you'd like our top hotels in London!), your own home or a venue. All you need to do is get in touch and one of our Proposal Planners will be in touch! Let us know your budget and if you have any ideas and we'll create the perfect proposal for you.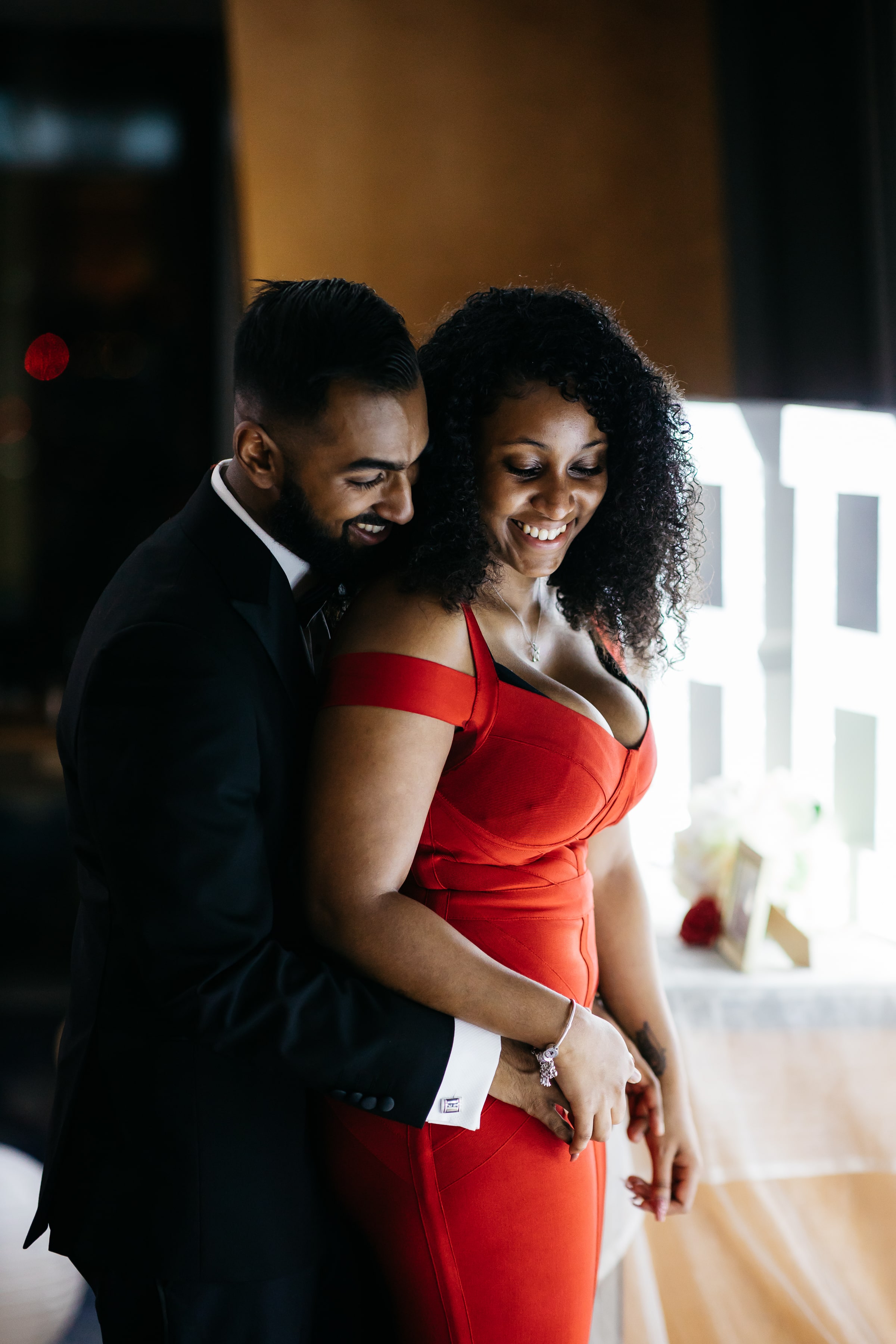 Shangri-La Bedroom Proposal