Battersea Bandstand Proposal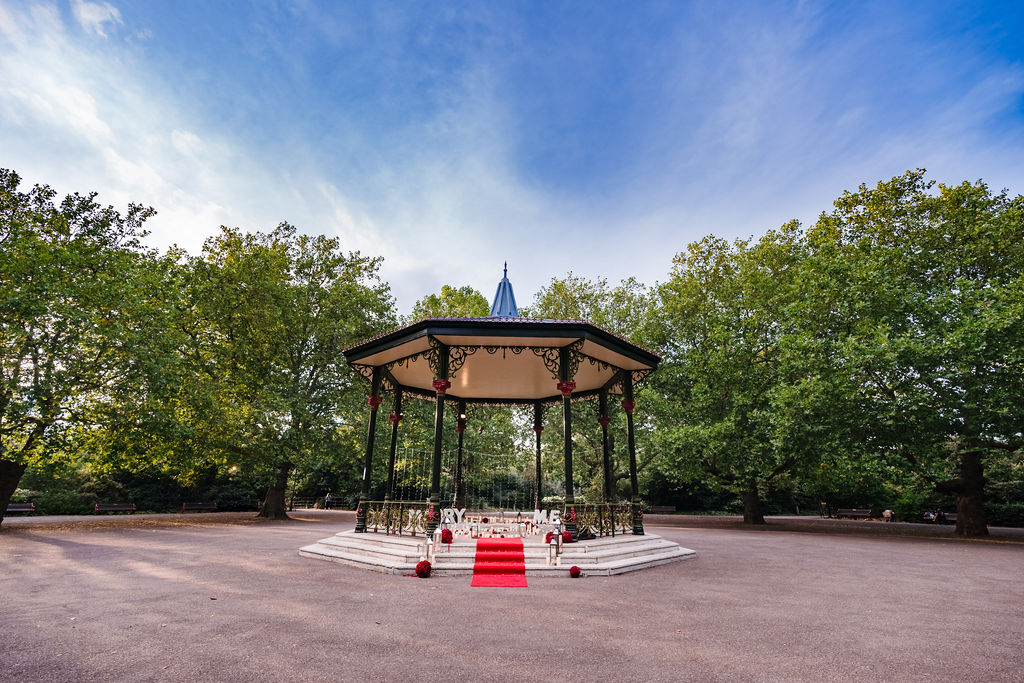 With COVID-19 still being a huge presence in our daily lives, our incredible Proposal Planners have been working hard to find alternative places for you to propose in. Of course, outdoor locations are the first choice. We've also been blessed with the incredible weather this year making locations such as Battersea Bandstand perfect!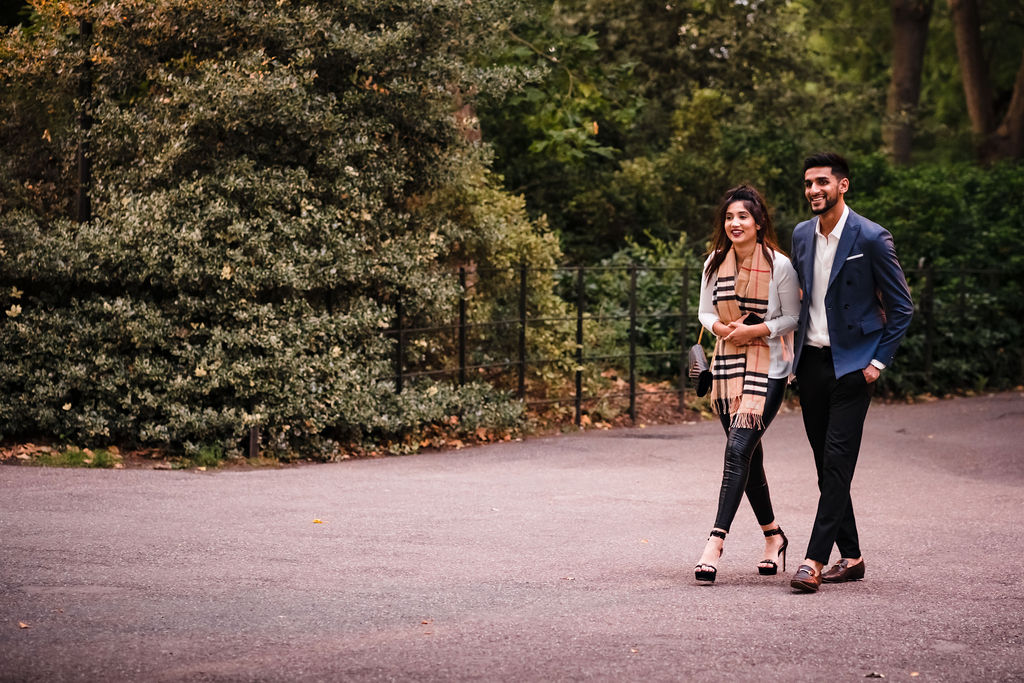 This Battersea Bandstand proposal ticks all the boxes, especially with the restrictions currently in place. One of its main advantages is that it's outdoors so there's no need to wear a mask or worry about being socially distanced.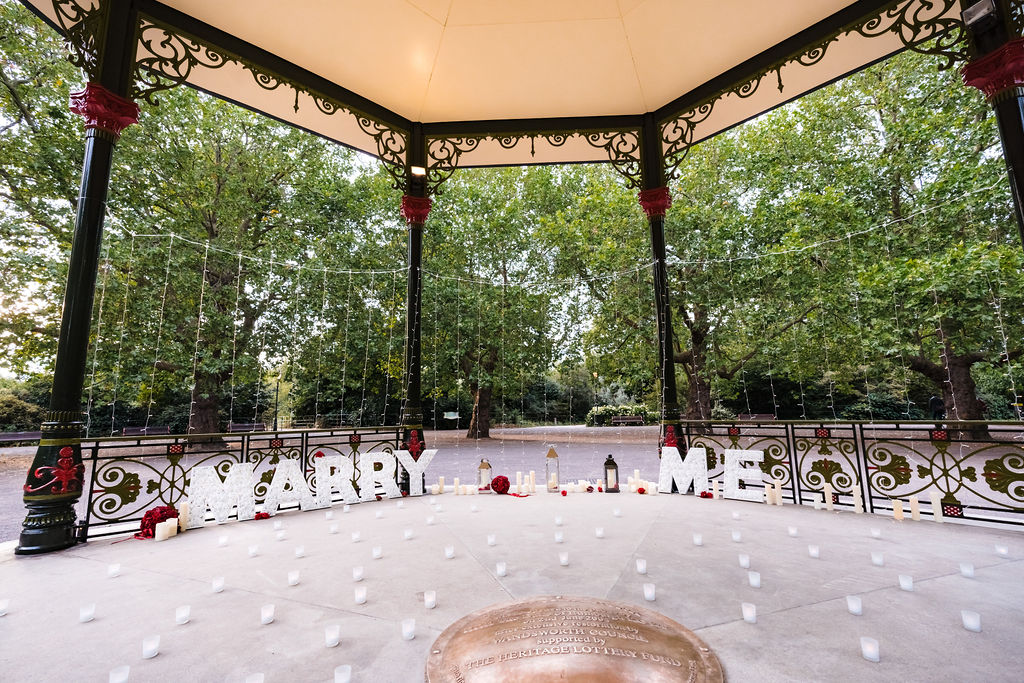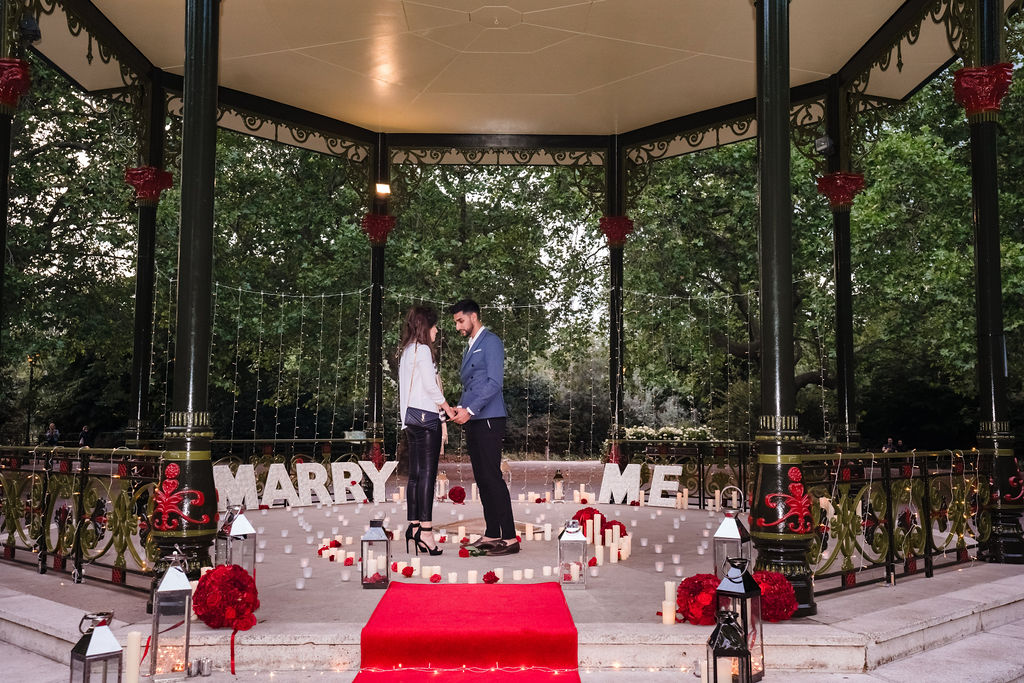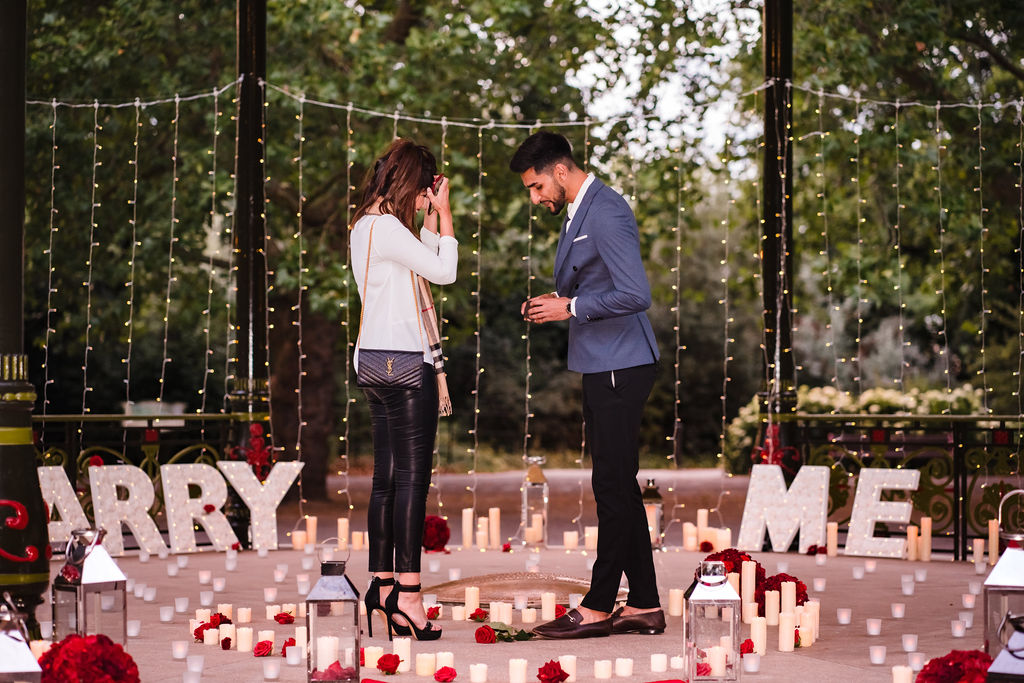 Another of course, is its location. Despite being in Central London, the bandstand is surrounded by 200 acres of greenery so you can escape the hustle of the city within minutes! It creates the perfect natural backdrop for your proposal.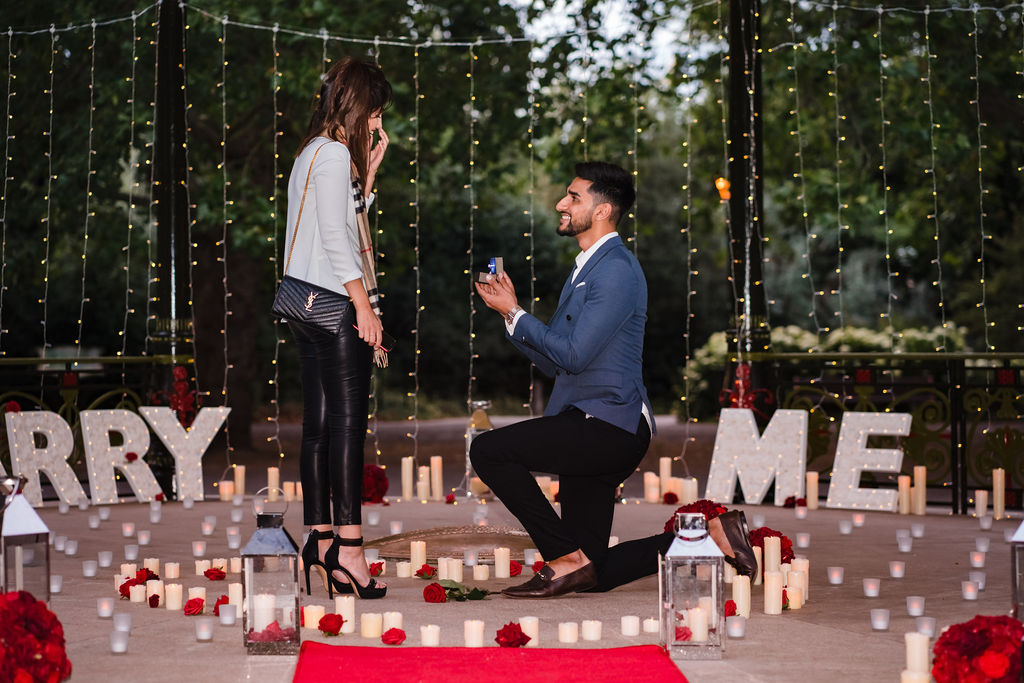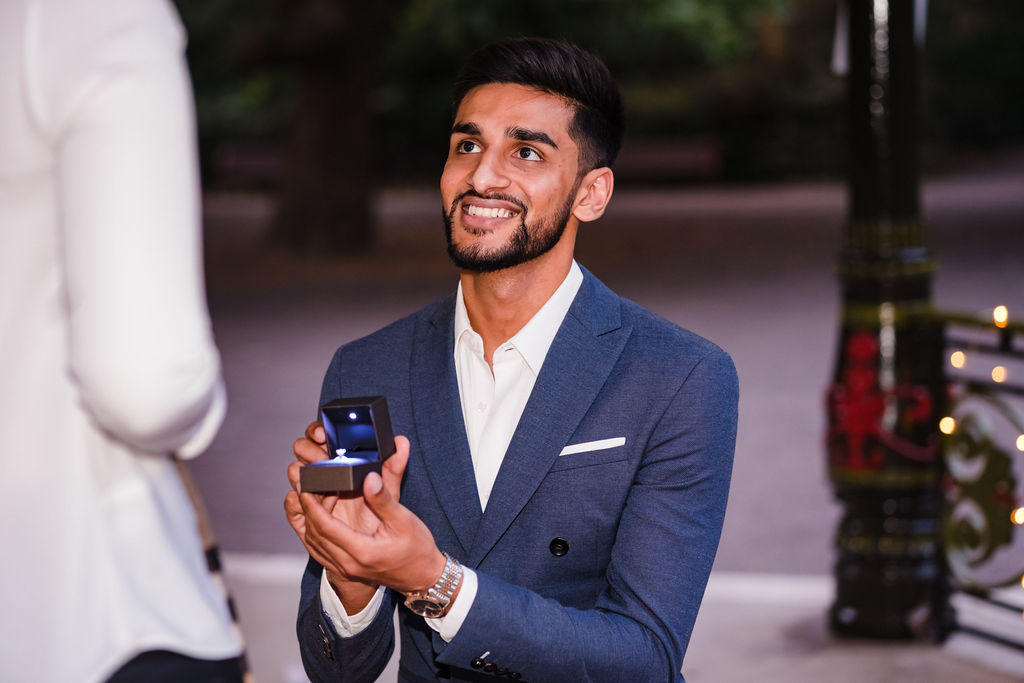 Last but not least, it's also a stunning venue! The Victorian bandstand is at the centre of the park where all the pathways meet and boasts intricate detailing. It looks beautiful as it is and even more so with personalised décor for your proposal.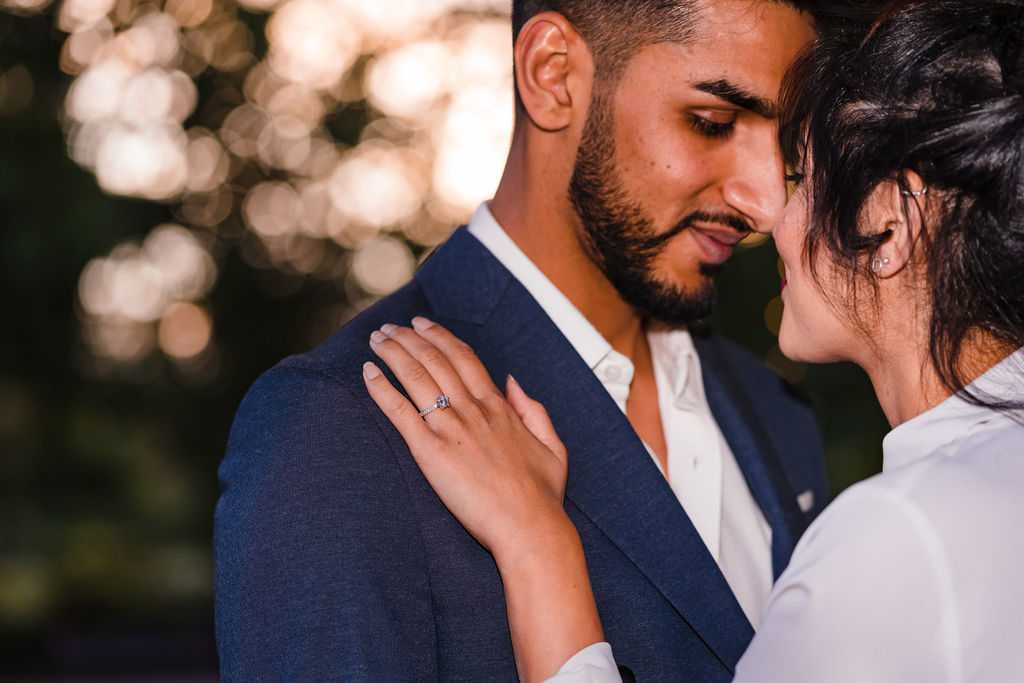 Whether you'd like to propose early morning, lunchtime or at sunset, our Proposal Planners will recommend the best décor. (Top tip: fairy lights are simply a waste in bright sunshine!) We've organised quite a few proposals so you're definitely in safe hands. You can be sure that it'll look stunning no matter what you throw at us.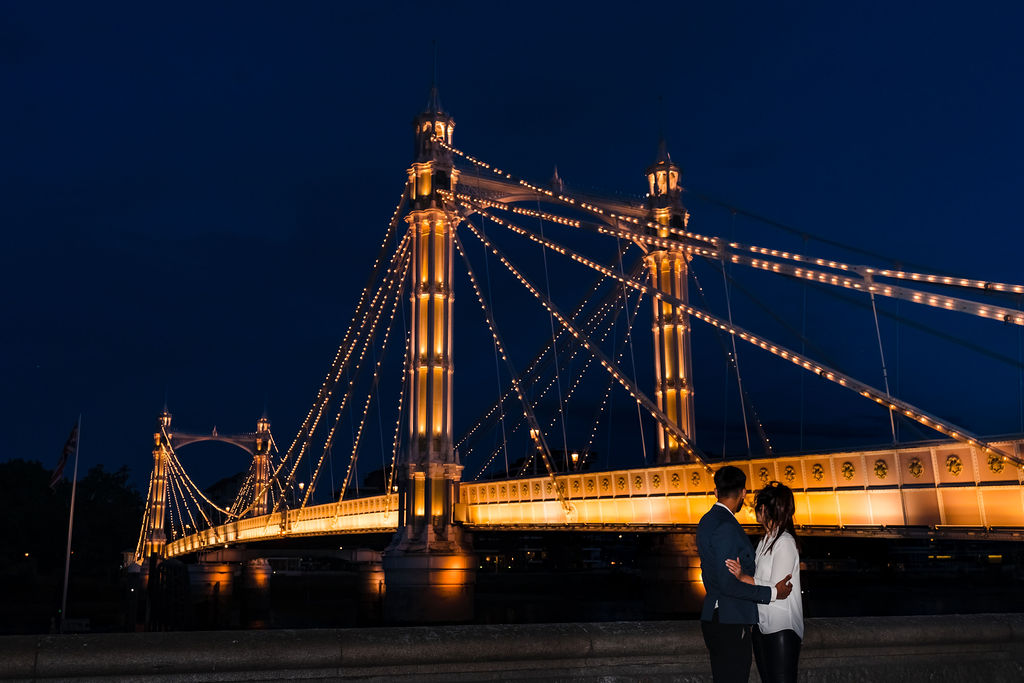 Another huge advantage of proposing at Battersea Bandstand is that you're right by the River Thames. As this client chose to do, he took a private boat trip after his proposal to celebrate their engagement from Cadogan Pier. It was the perfect ending to a perfect Battersea Bandstand Proposal.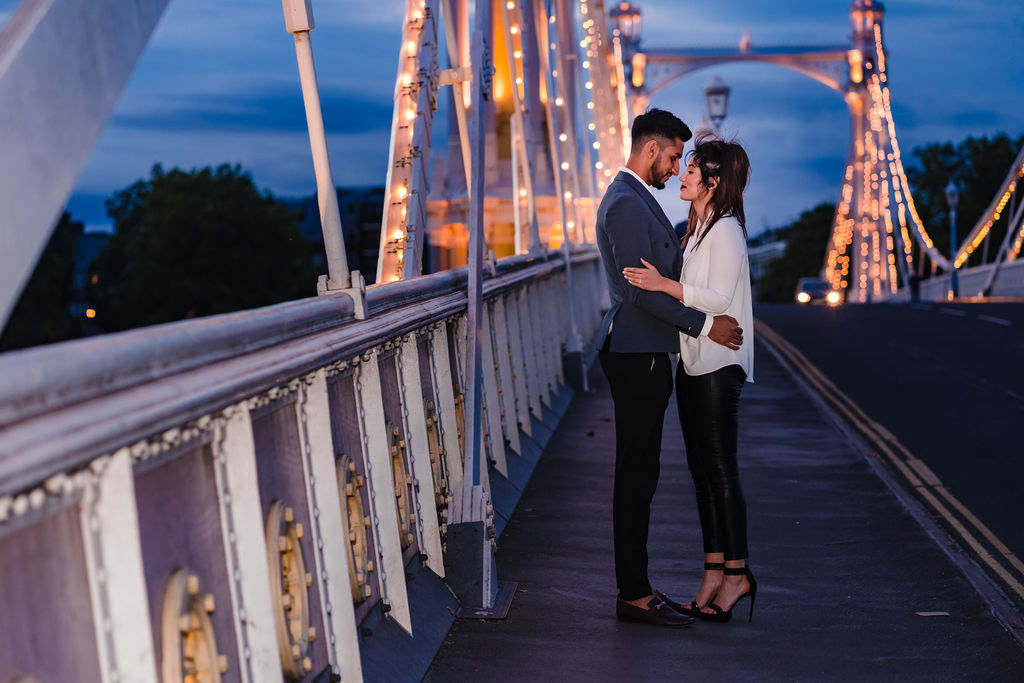 If you'd like to propose, please get in touch and our Proposal Planners will be happy to help. You only propose once, so make sure you get it right!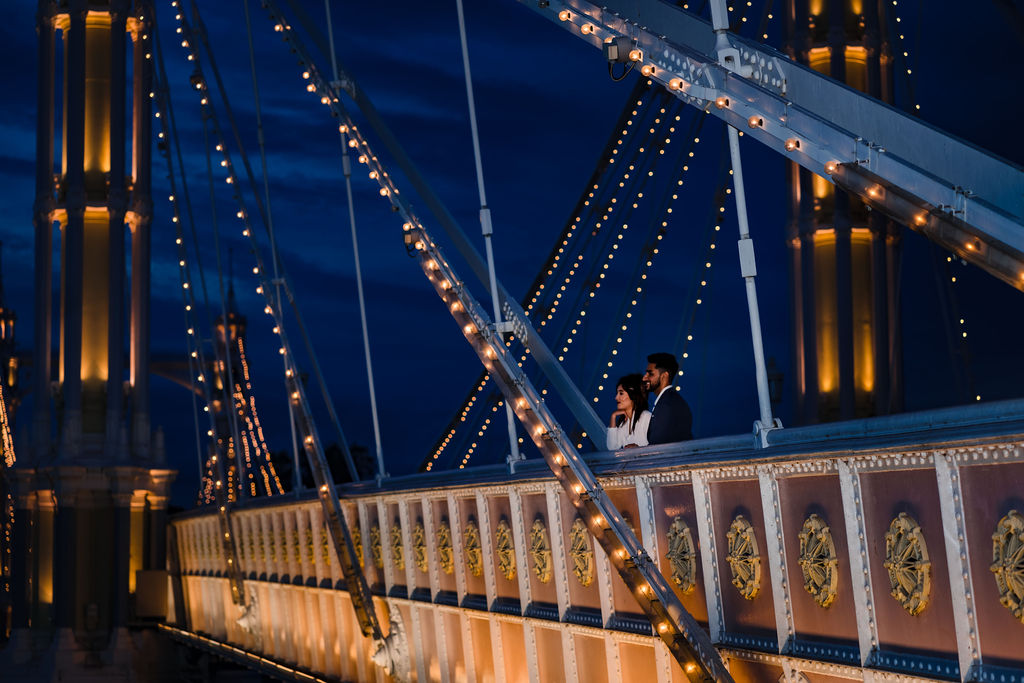 Your and our team's safety is of paramount importance to us. Please let us know if you have any questions regarding the precautions we are taking. We can't wait to hear from you!
Photographer: Gemma Chase
Event Planner: Ola Parkes