Luxury River Thames Boat Proposal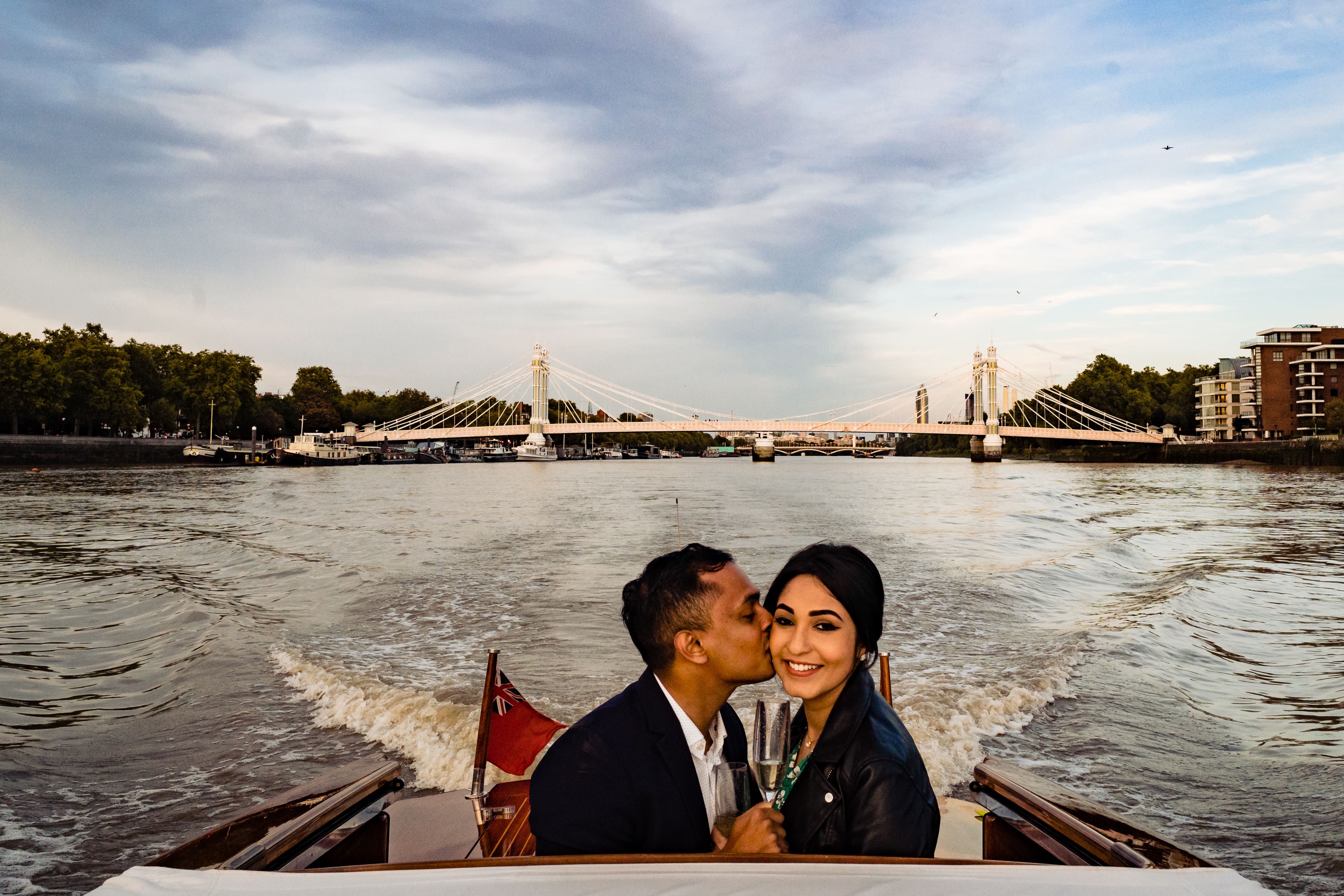 If you're visiting London for the first, second or hundredth time, there is always more to see and not enough time! There are the iconic landmarks such as the Houses of Parliament, The London Eye and The Shard. The exciting streets and alleyways of SoHo, Kensington or Camden Market. You can forget you're in the city in London's lush green parks. Or how about discovering an up and coming musician in Covent Garden or even on the tube! The list is simply endless, and something is available for everyone's tastes.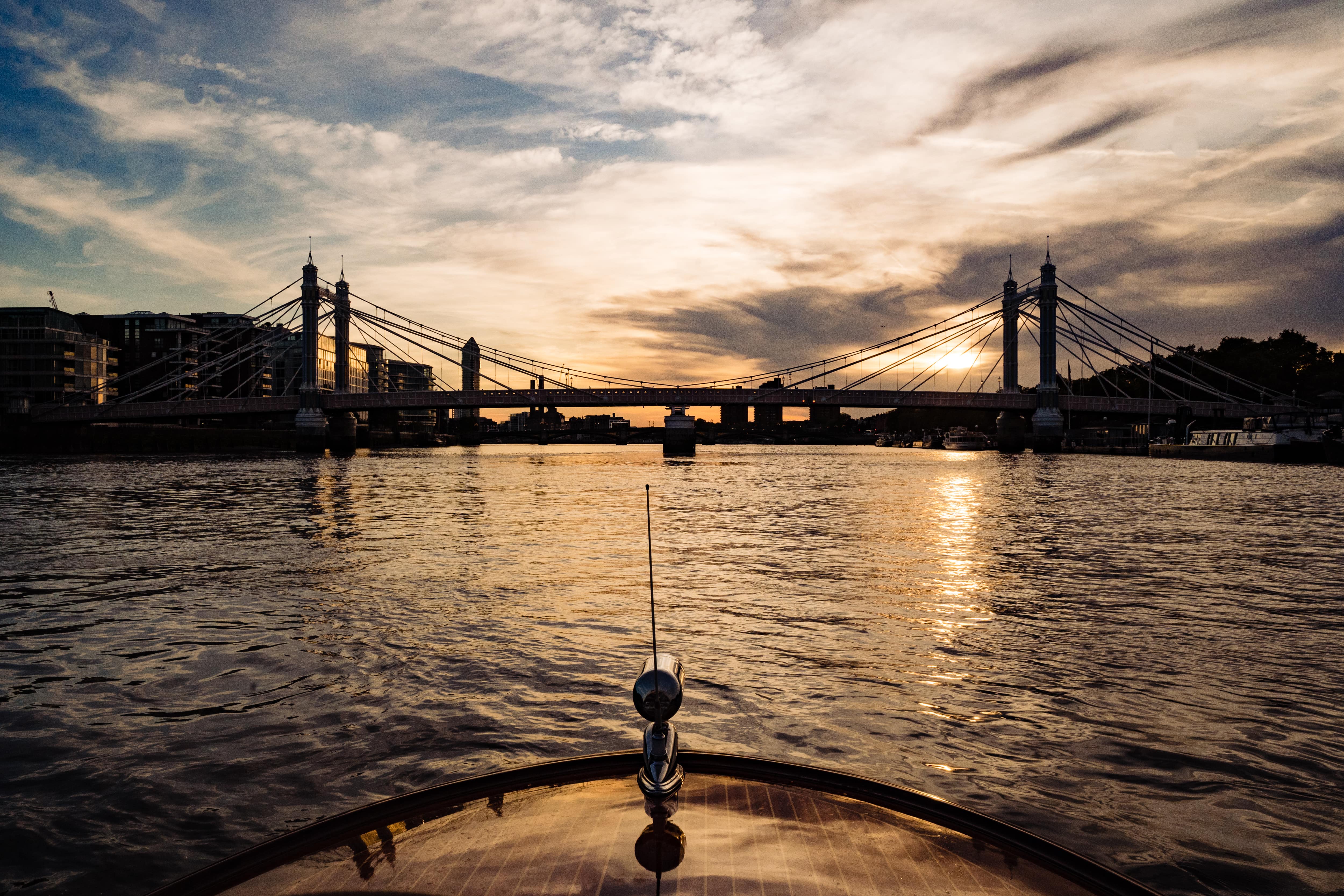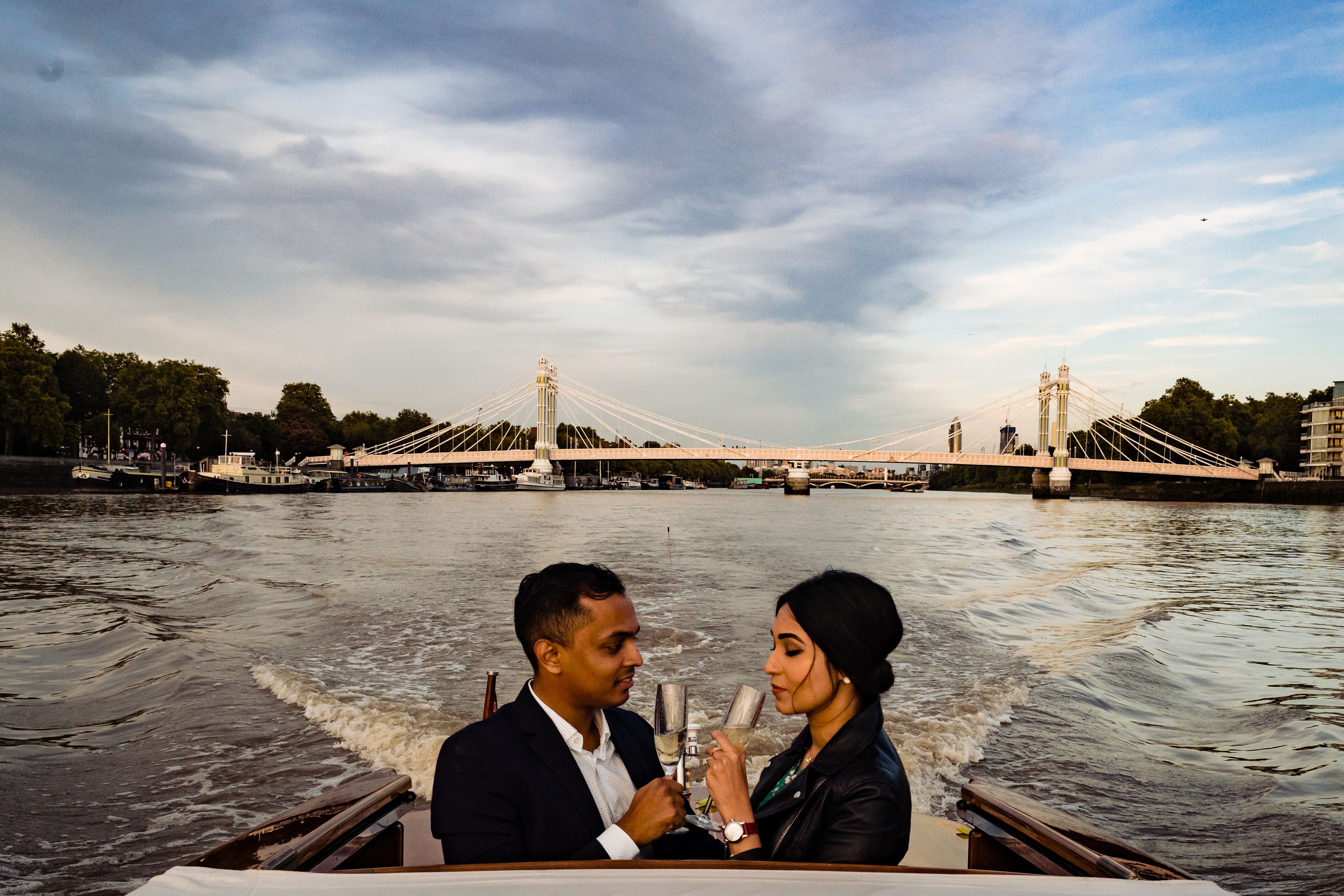 That's why The One Romance highly recommend our Luxury Boat Proposal Package on the Thames. It's a unique and memorable way of seeing London from a different angle that only a few people have the rare opportunity to do.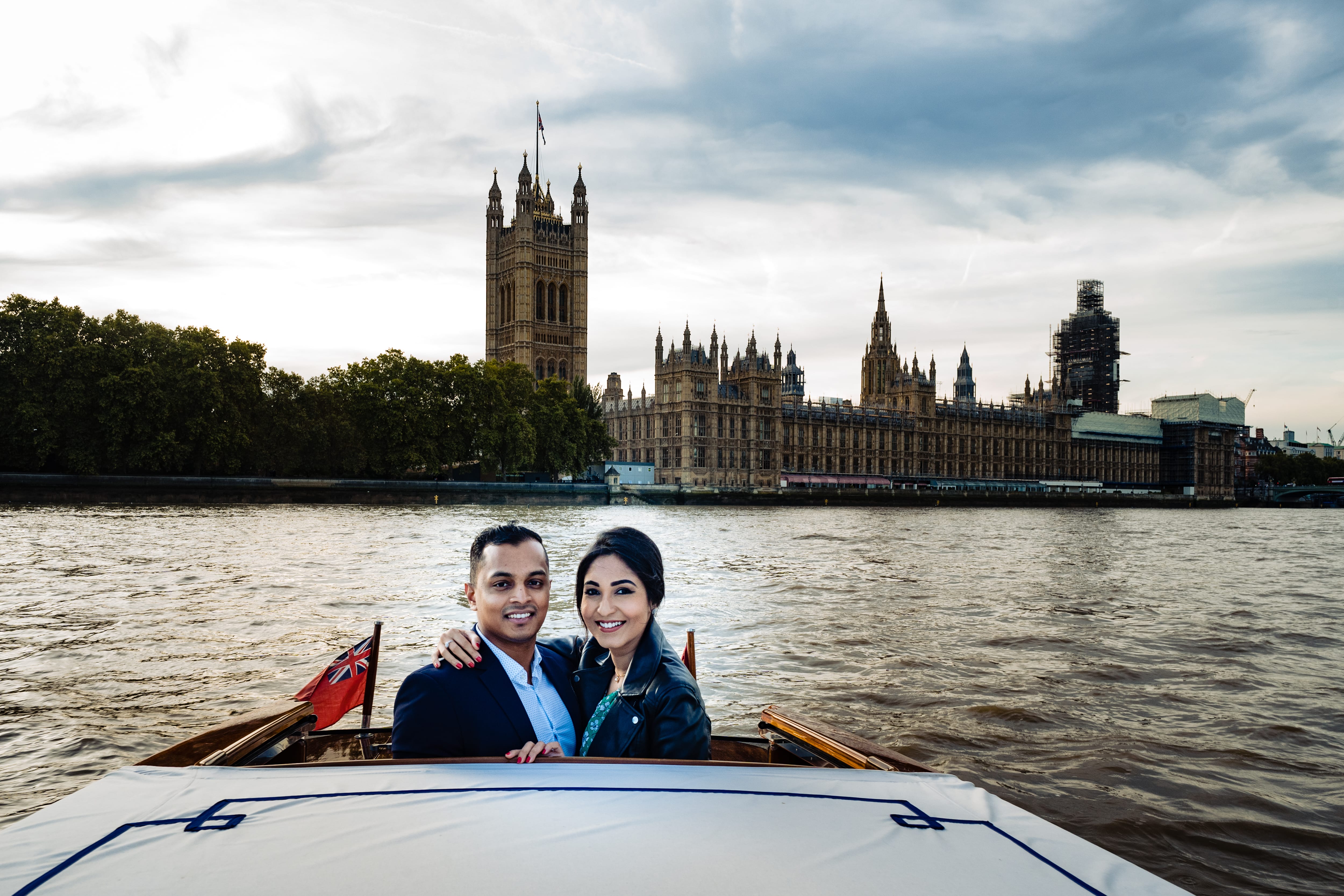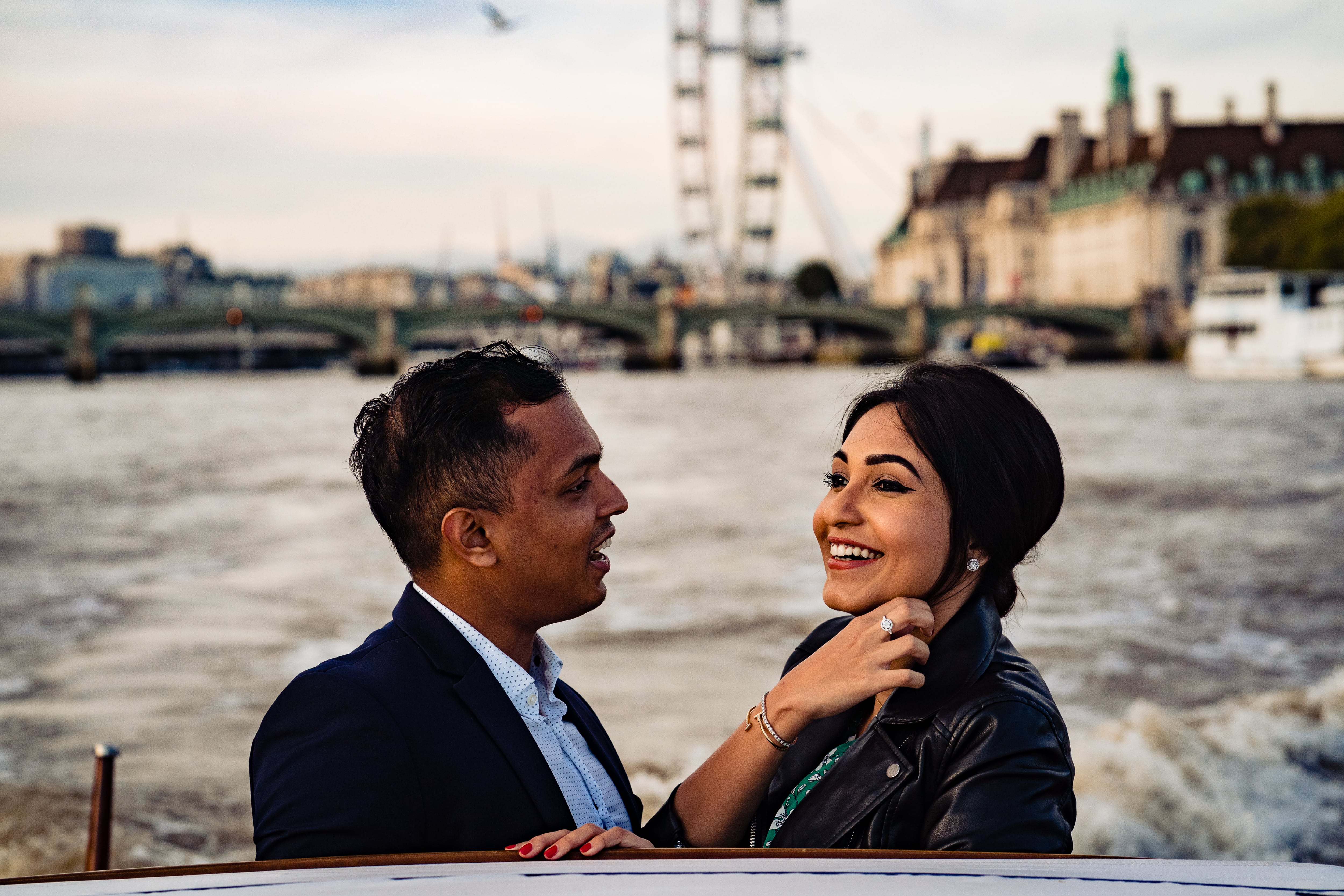 The boat is incredibly luxurious, and we offer a variety of additional options to make your proposal even more special. From rose petals being thrown over the boat as you propose, to a private violinist on board to perform your special song. We can also organise delicious food hampers for you and your partner to enjoy on the journey as well as champagne to celebrate your engagement!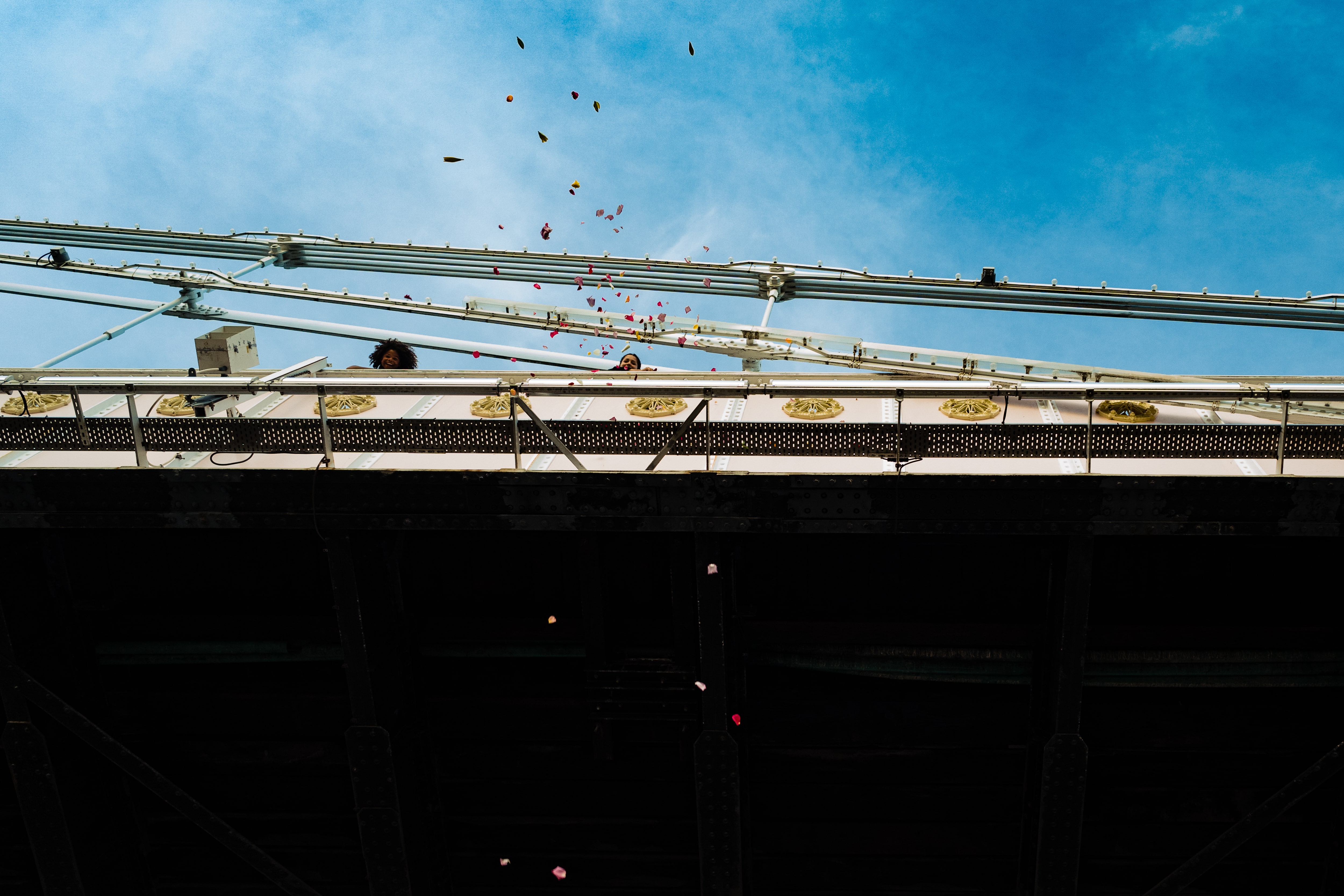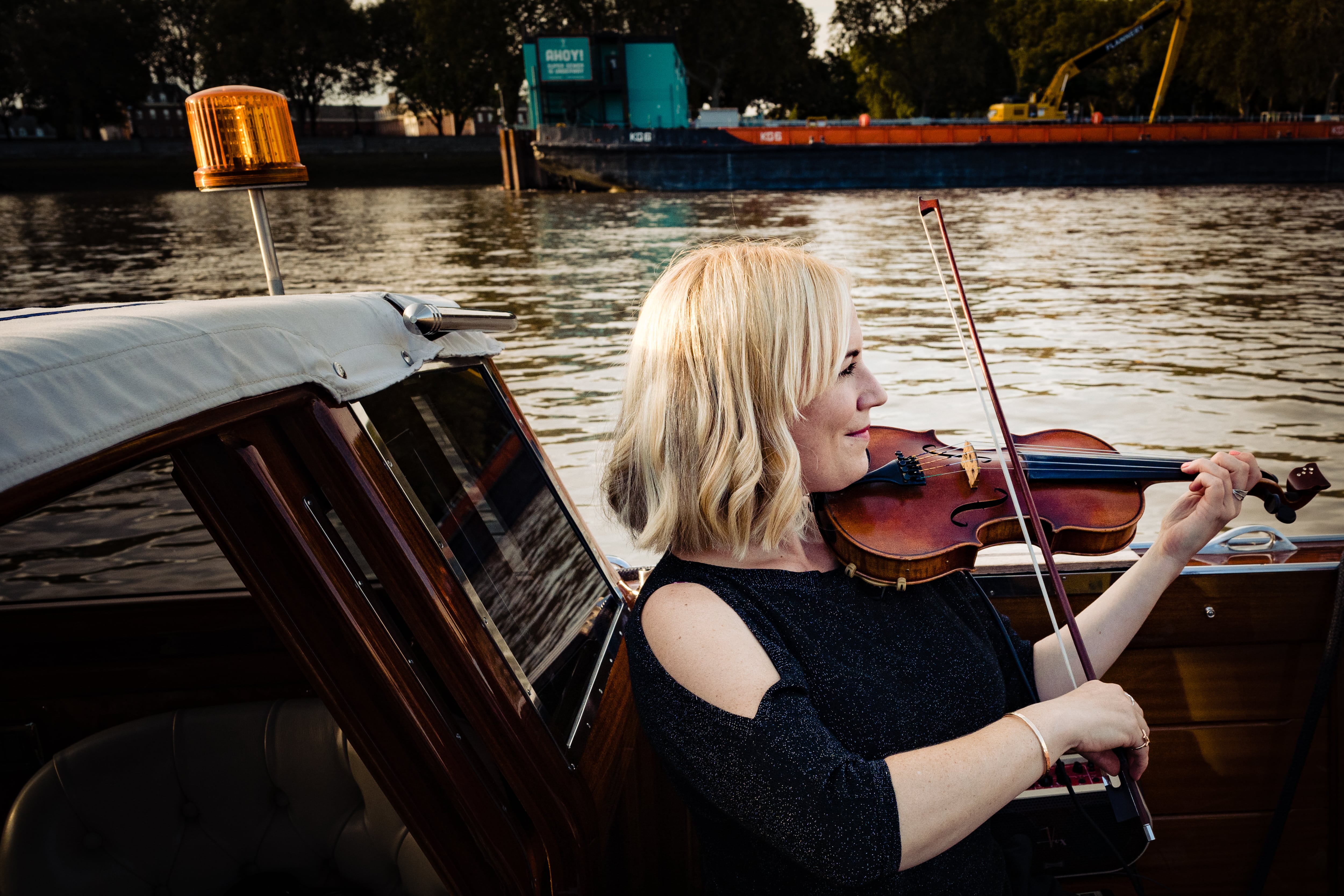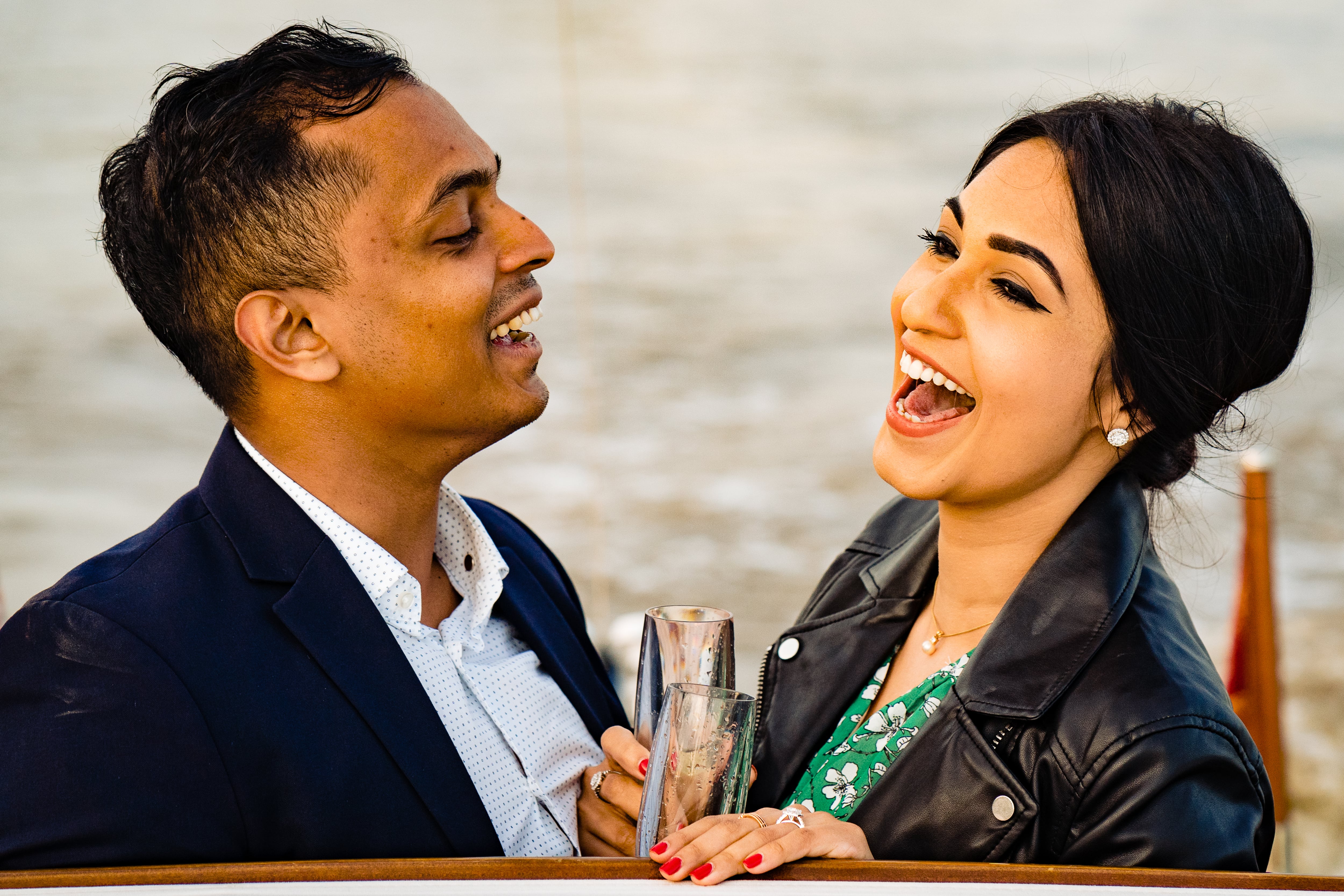 Of course, we also suggest a photographer so that you can enjoy the moment they say yes knowing that all of the emotions are being caught on camera to share with your family and friends! You can't beat or recreate those first reactions. Our talented photographers are incredibly discrete so you won't even notice they're there!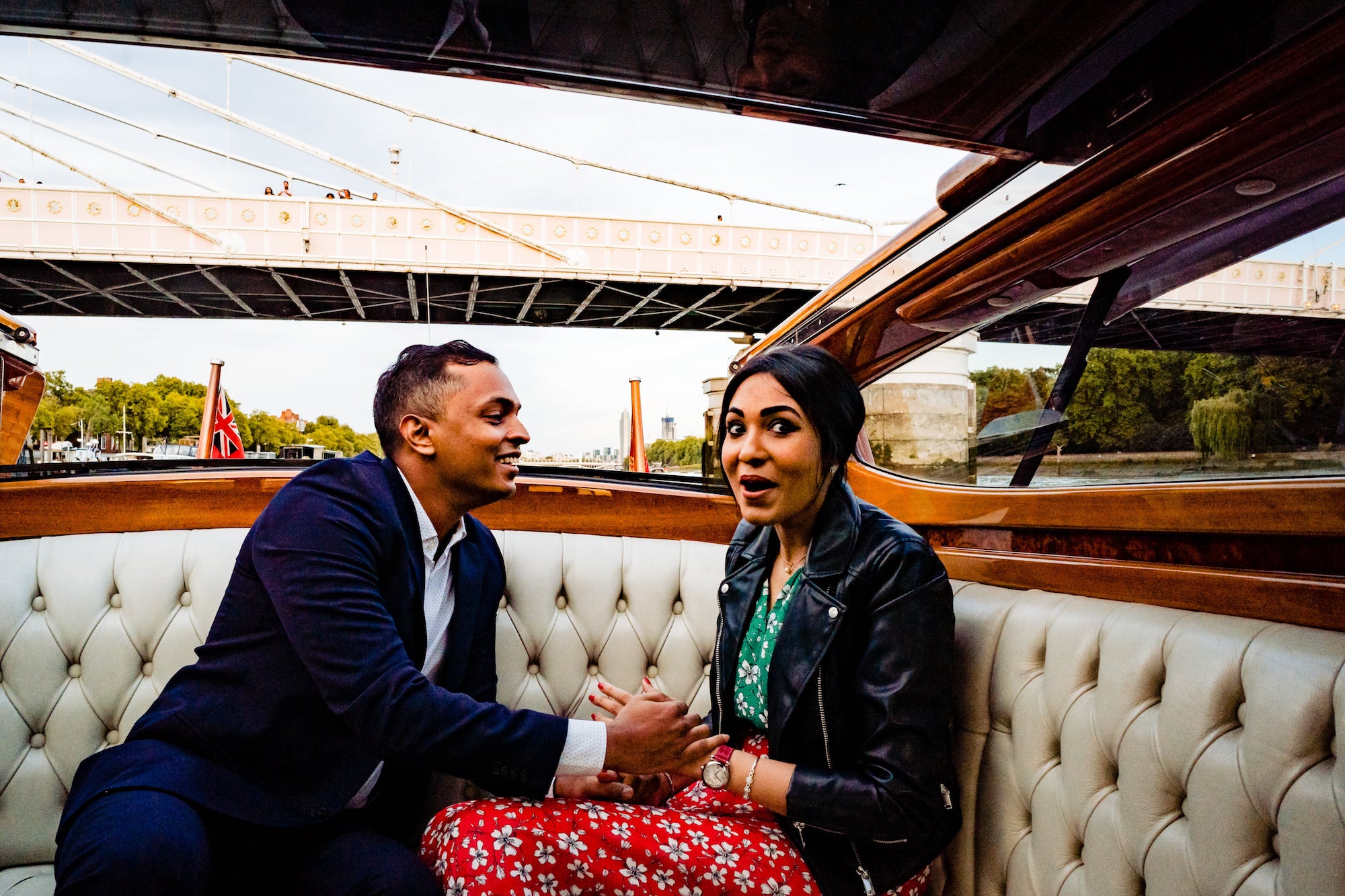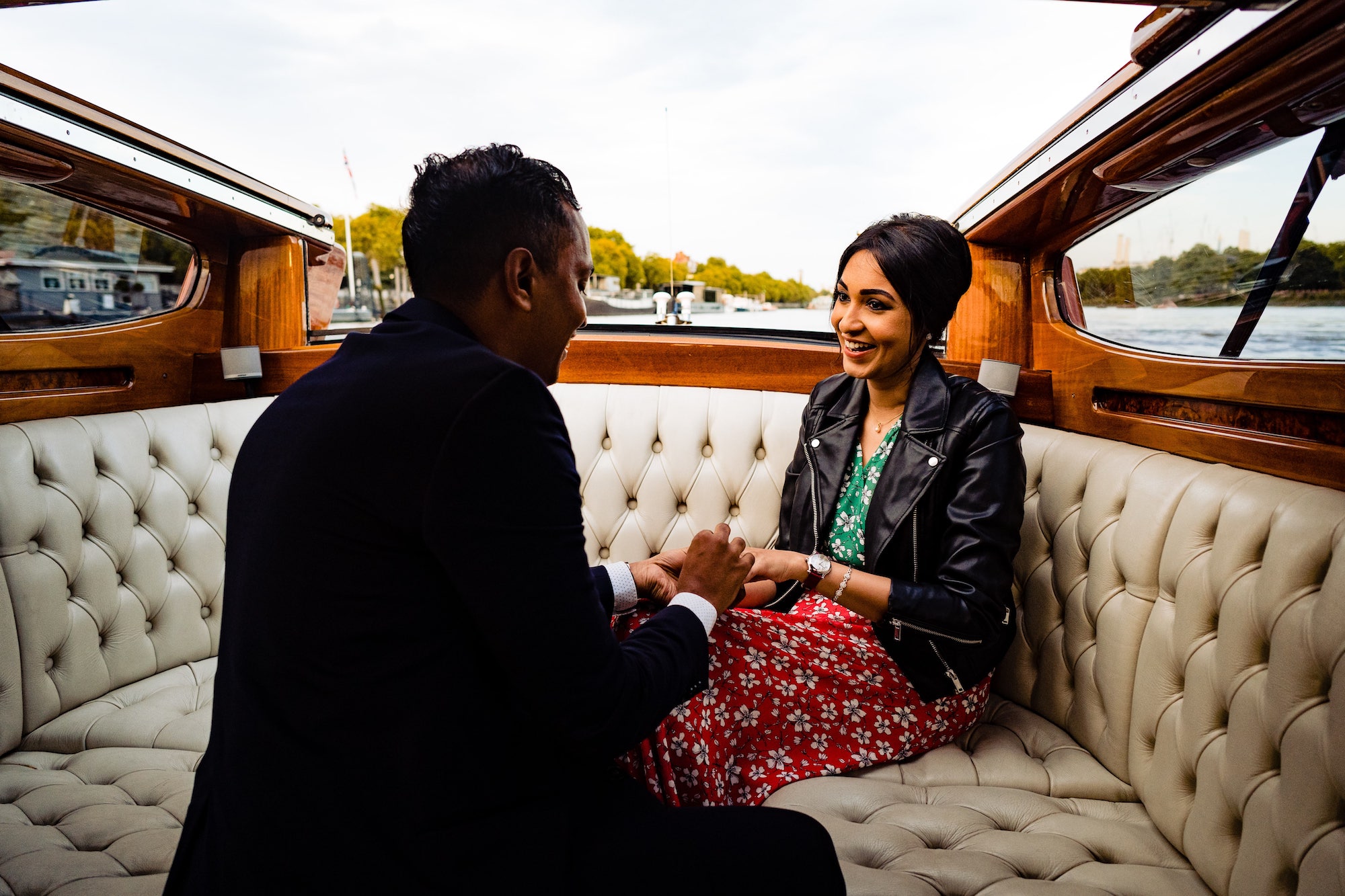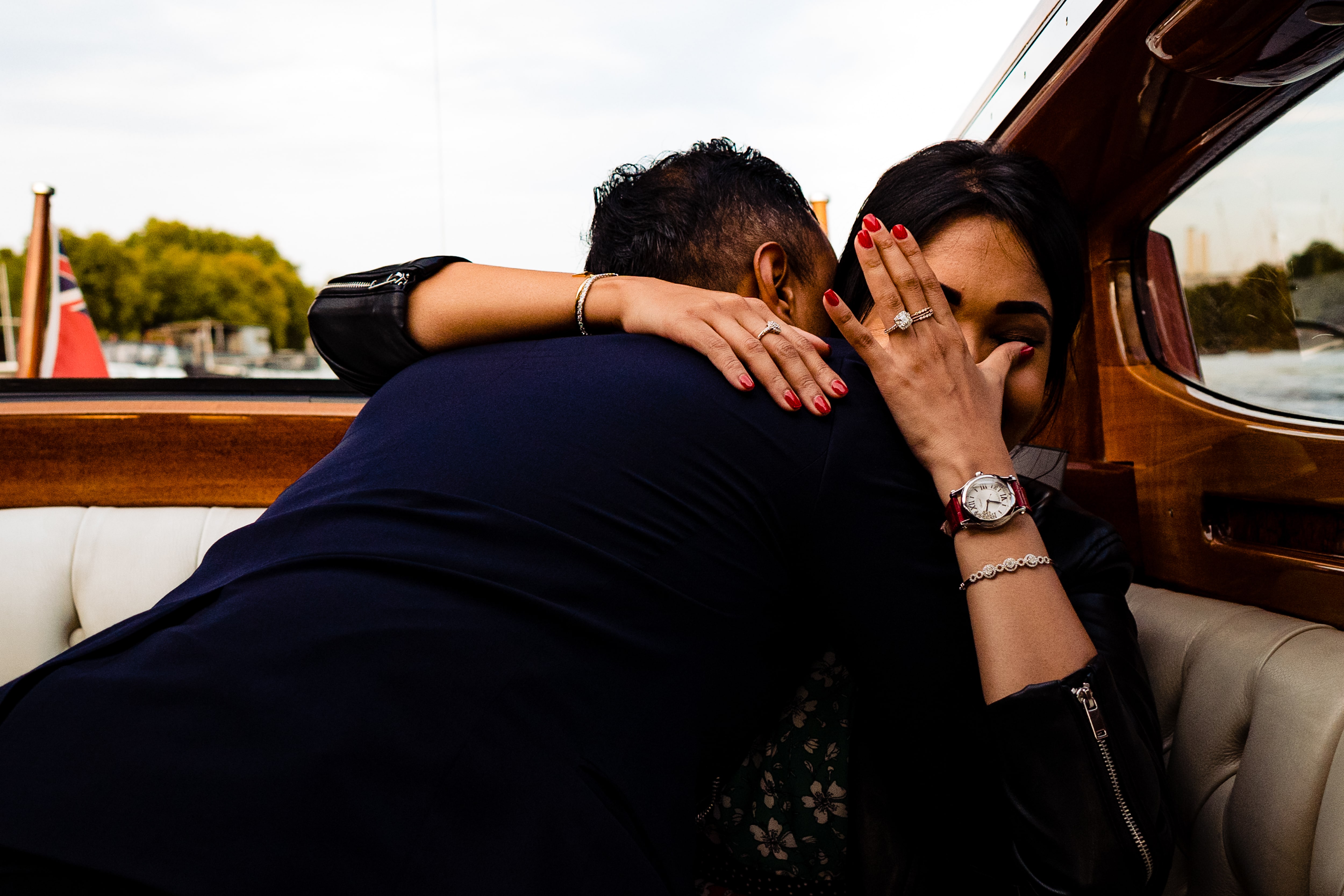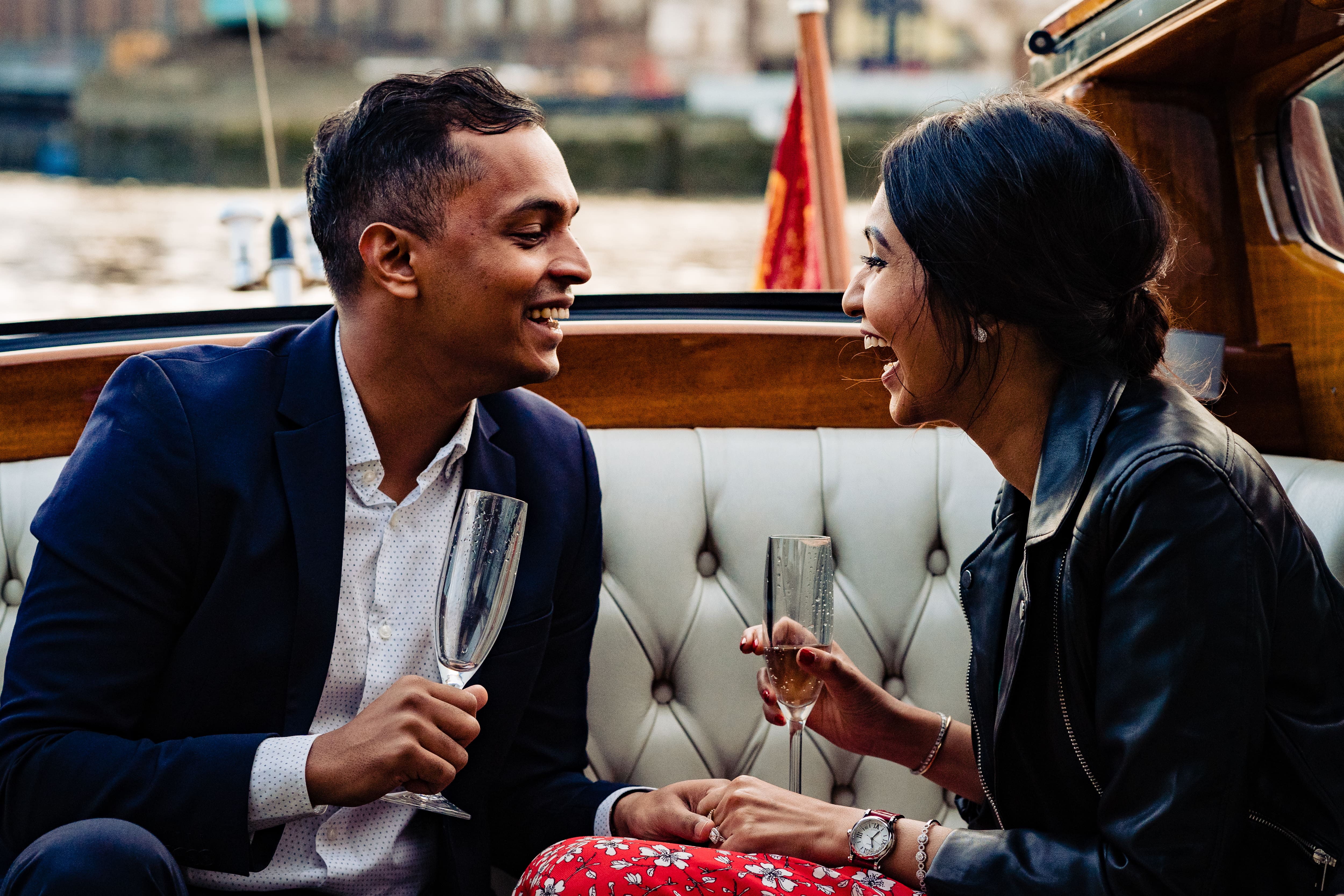 Interested in one of our proposal packages such as the luxury boat proposal? Get in touch now and one of our Award-Winning Proposal Planners will be in touch as soon as possible. The One Romance are here to make sure that this once-in-a-lifetime moment goes perfectly. Take a look at what some of our clients have to say about us. You're in good hands!