London Eye Proposal with Marry Me Sign!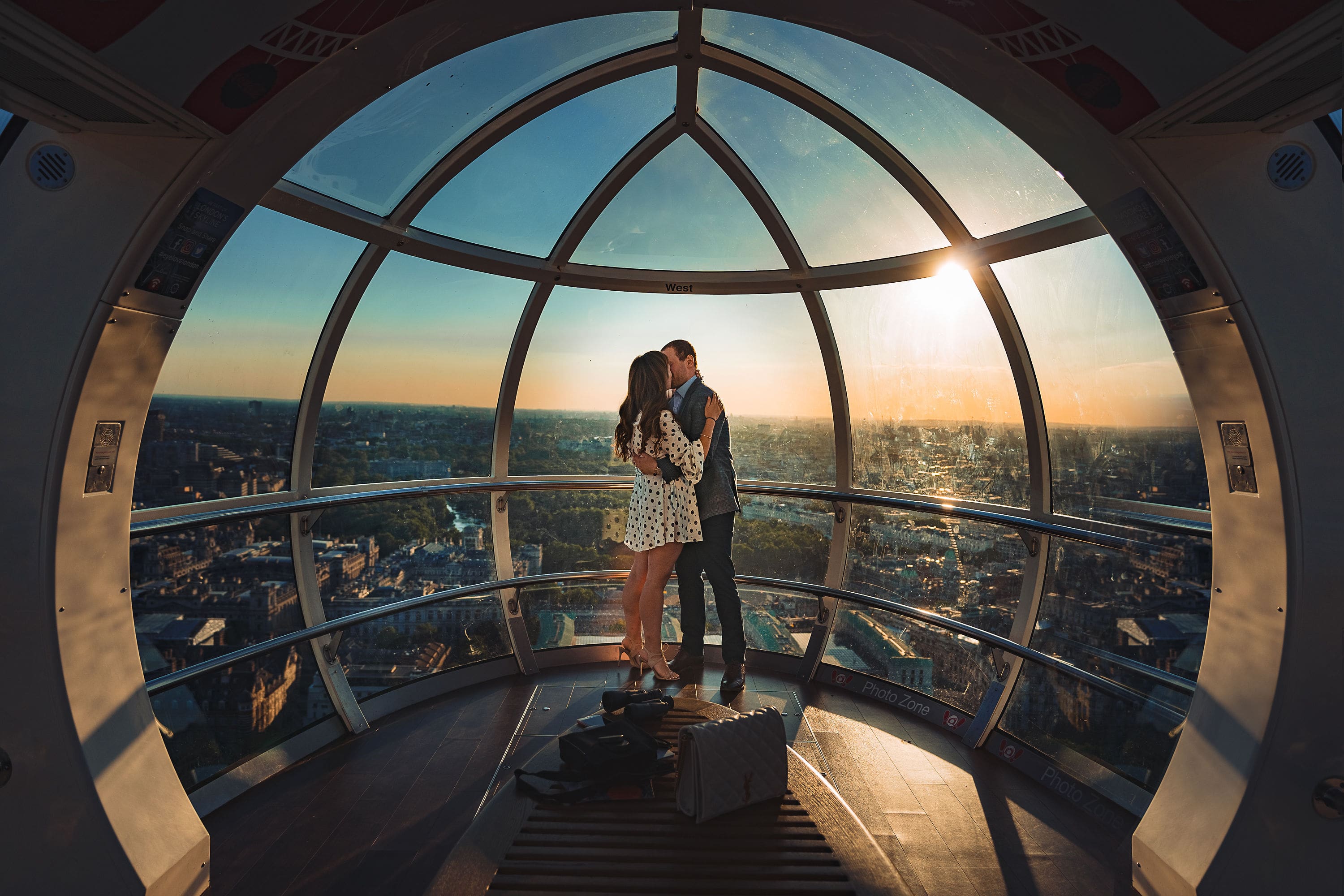 The One Romance have arranged hundreds of proposals over the years at numerous luxury venues across London including The Shangri-La at The Shard, Fitzrovia Chapel and The Ritz! We are also so proud to work with The London Eye. With 360 views across London, you really can't get a better view of the capital. And with your own private pod, you have the views to yourself.
This particular proposal was extra special as it included both their parents and a huge Marry Me sign!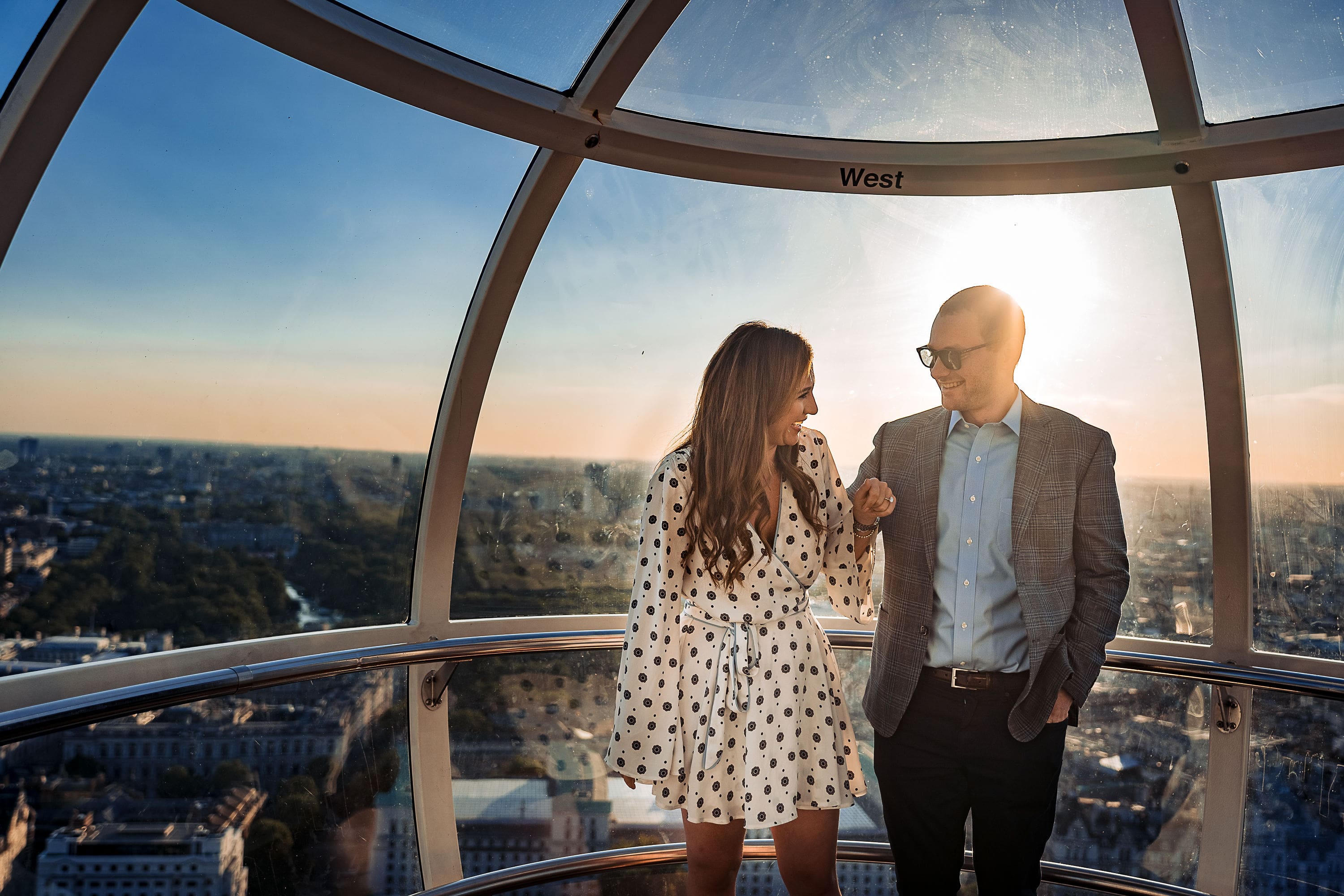 The couple boarded their private pod with a photographer and videographer who were were there under the pretence of taking promotional footage for The London Eye. We even had the couple sign an "official form" to not raise any suspicions!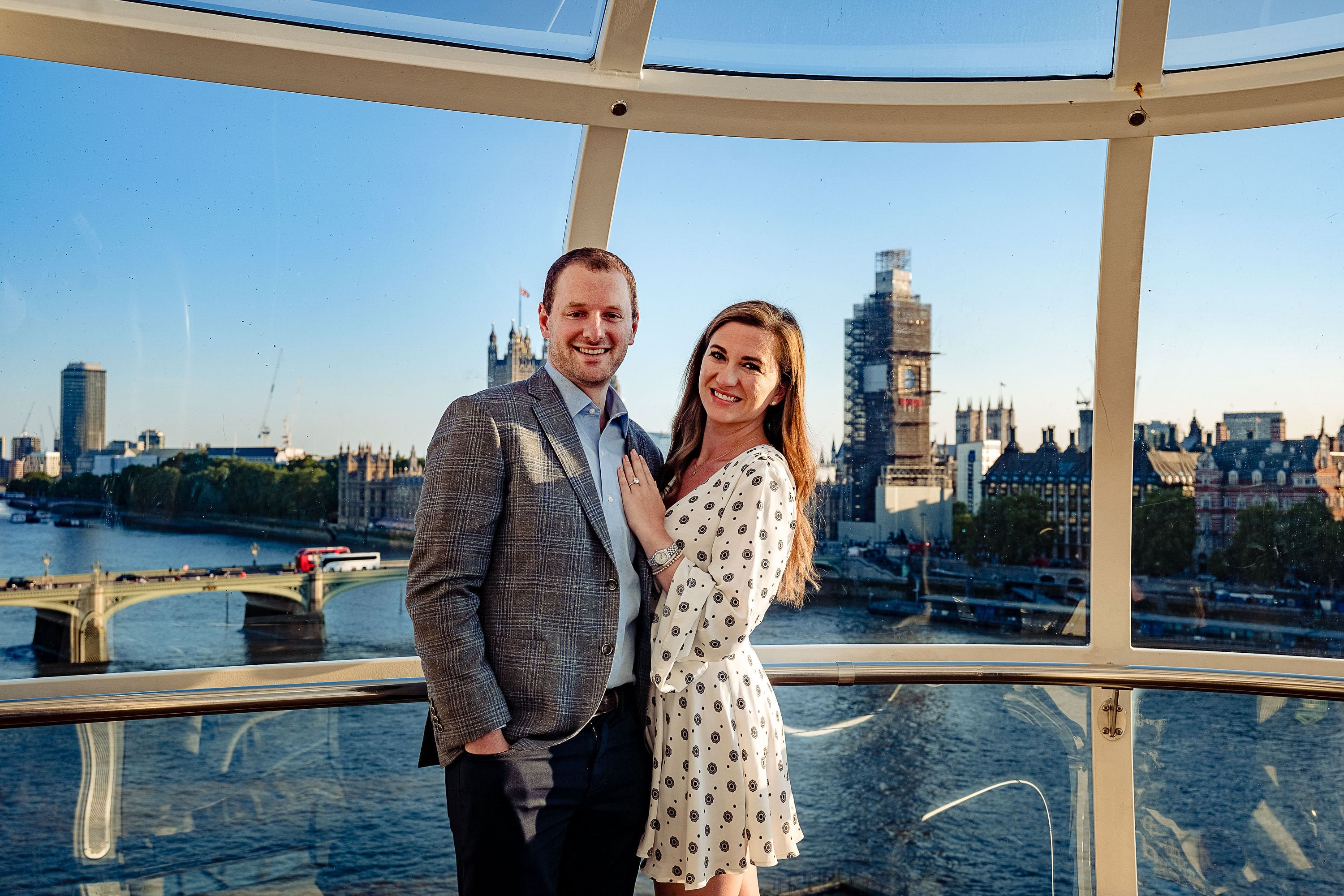 As the pod neared the top of its rotation, Sam brought out a pair of binoculars. He handed them over to Brittany and pointed to a spot down below on the Northbank of the Thames. As she focused the binoculars, she saw a huge sign with the words 'Brittany, will you marry me?'!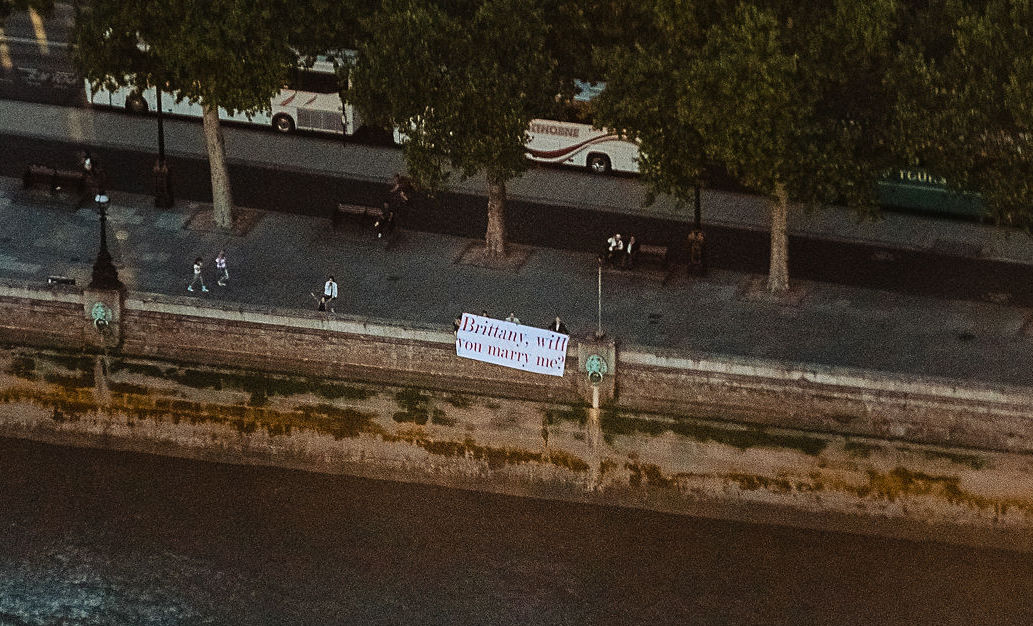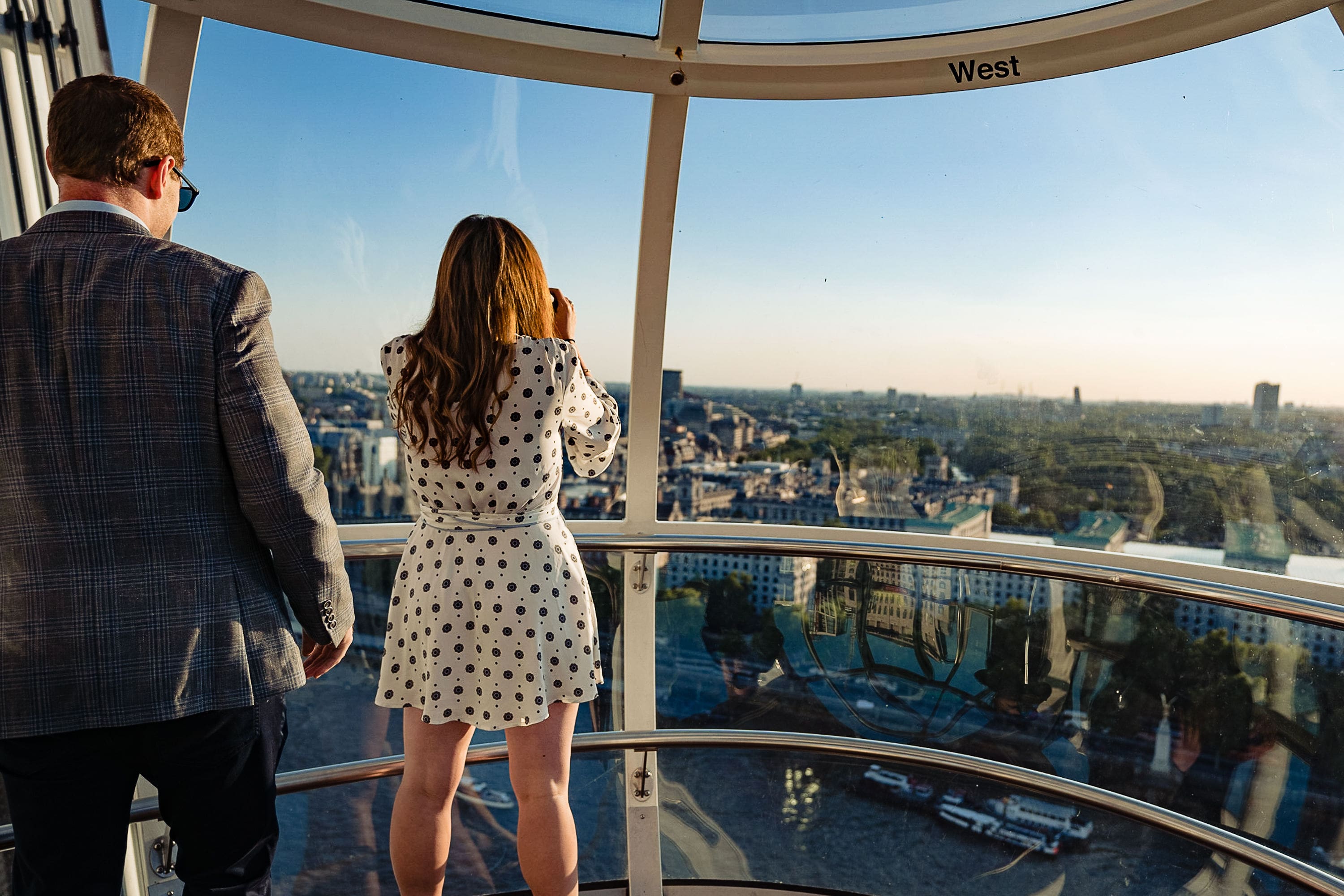 At the same time, Sam was pulling out the ring and getting down on one knee!
The pictures below show just how surprised Brittany was!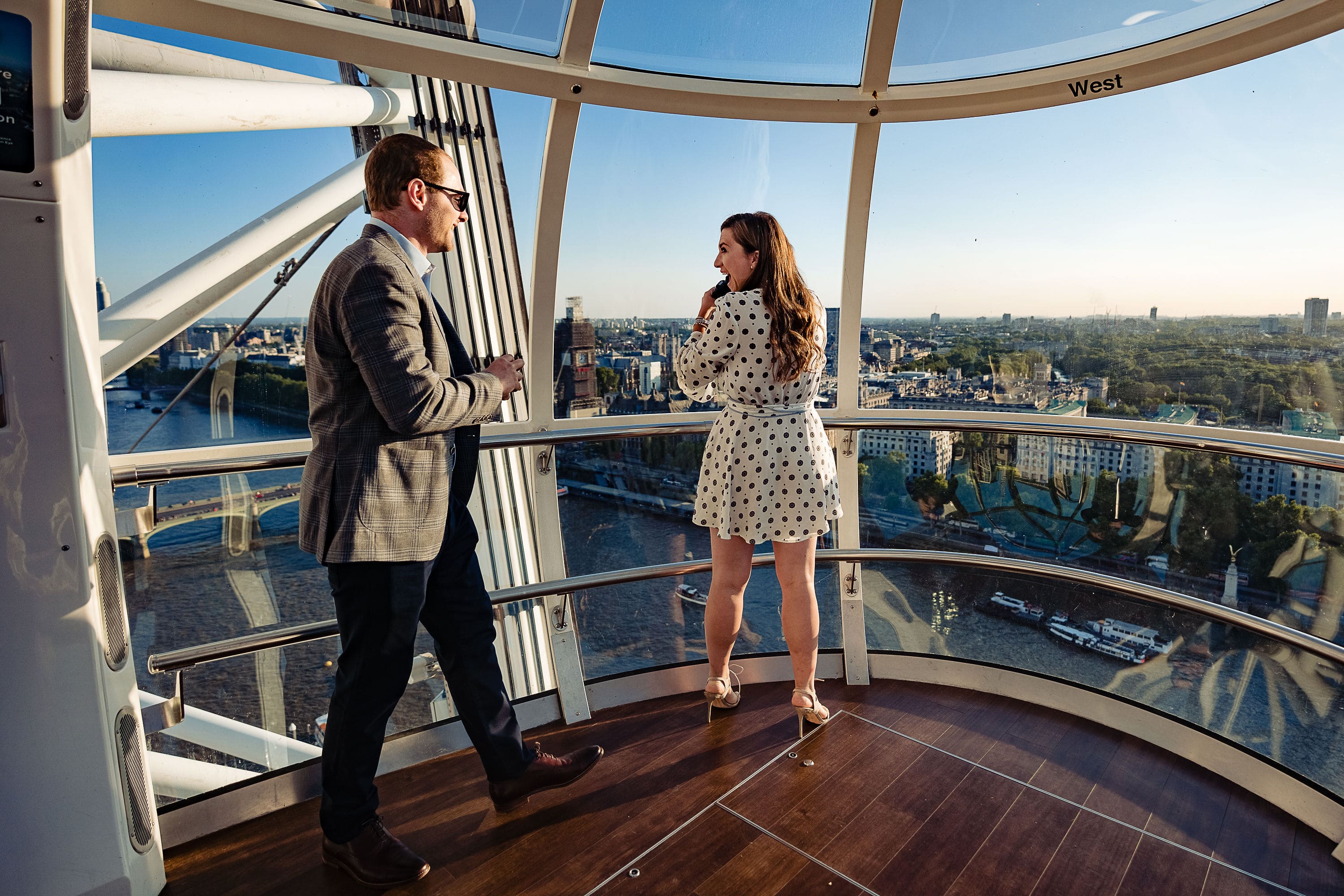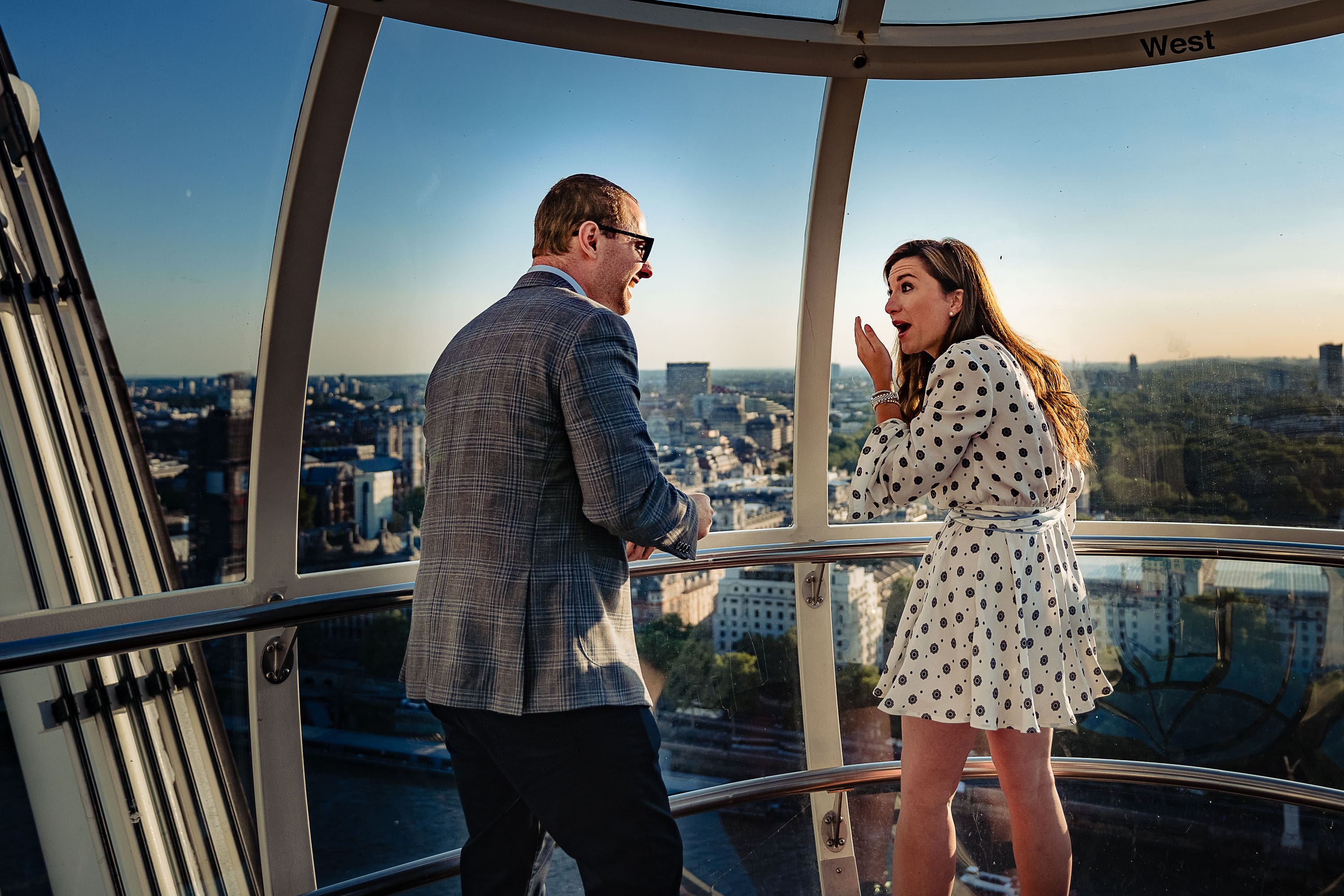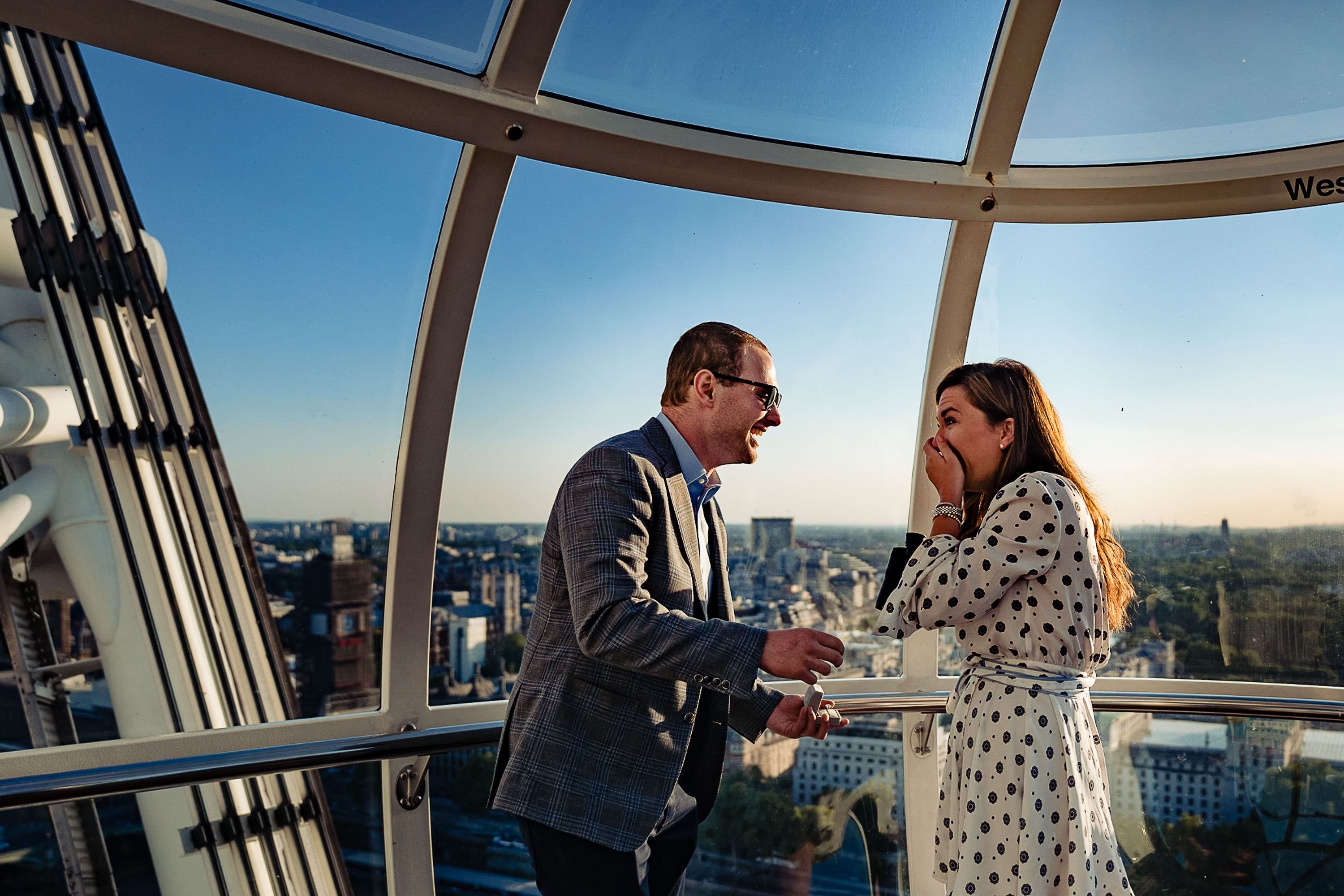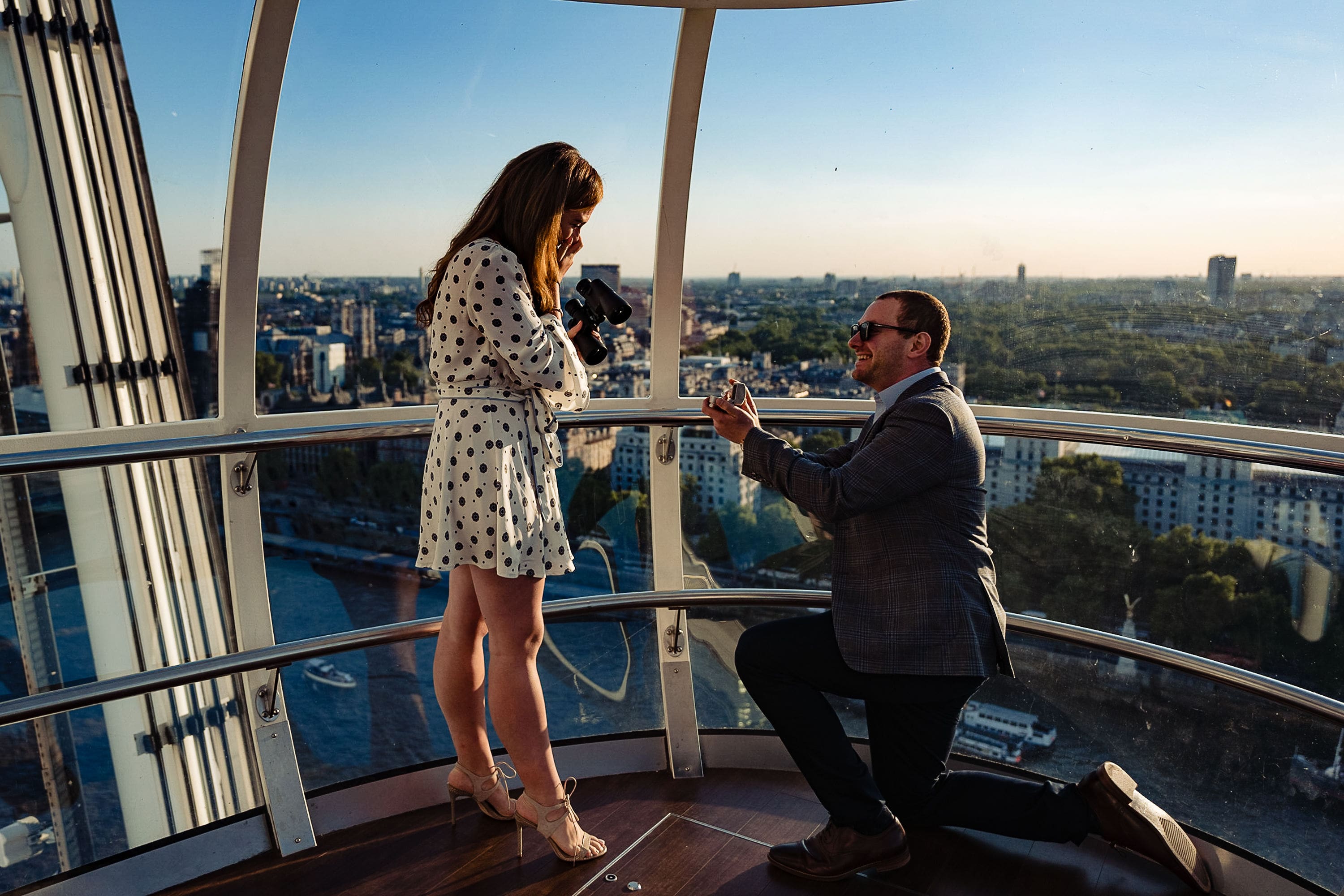 She also didn't realise until Sam told her that it was their parents holding the sign! Obviously she had to have another peek through the binoculars just to make sure.
They called them to let them know the good news and were reunited at the bottom of the London Eye. We love it when couple's choose to include their family or friends in this special moment. It makes it such a memorable experience for everyone!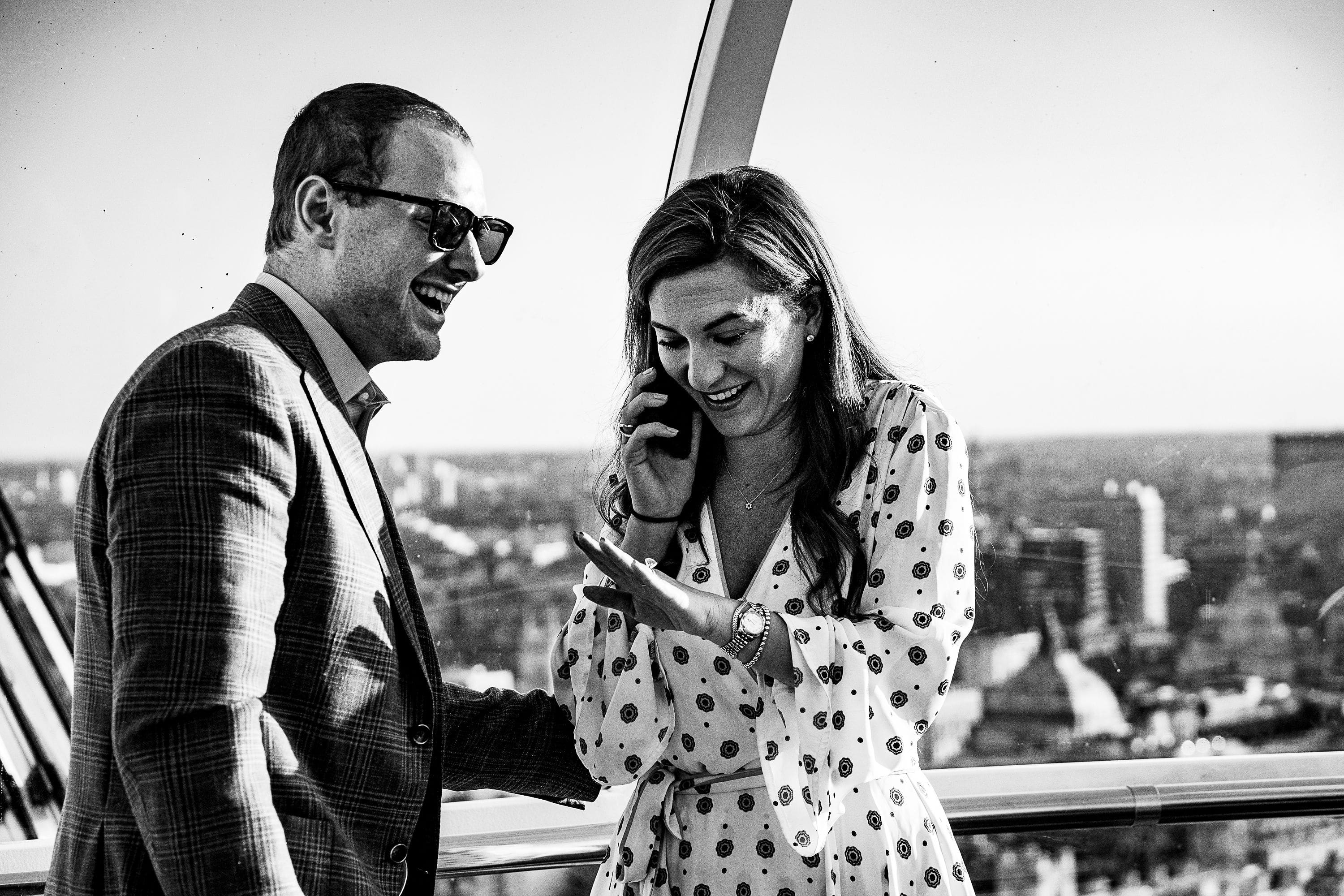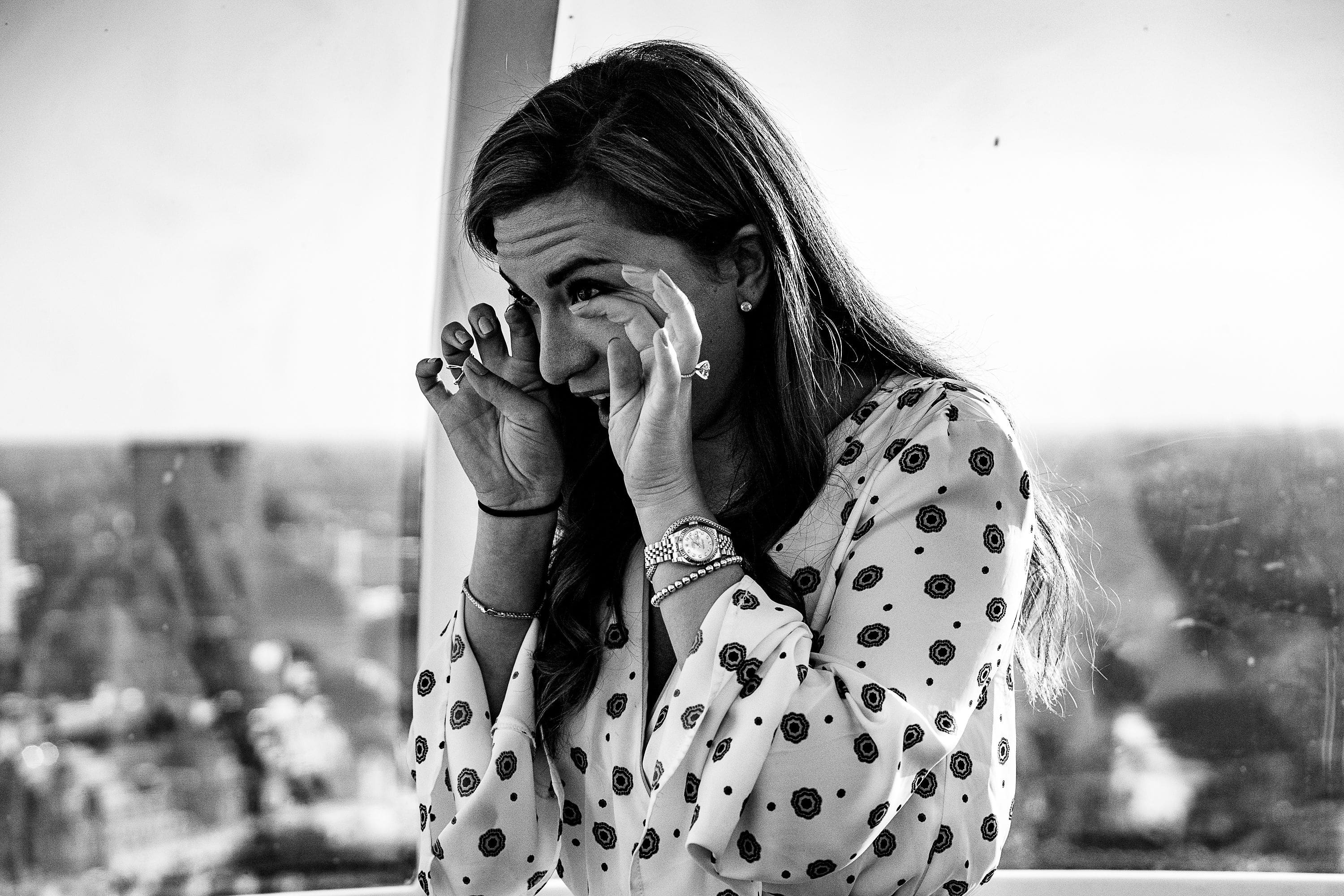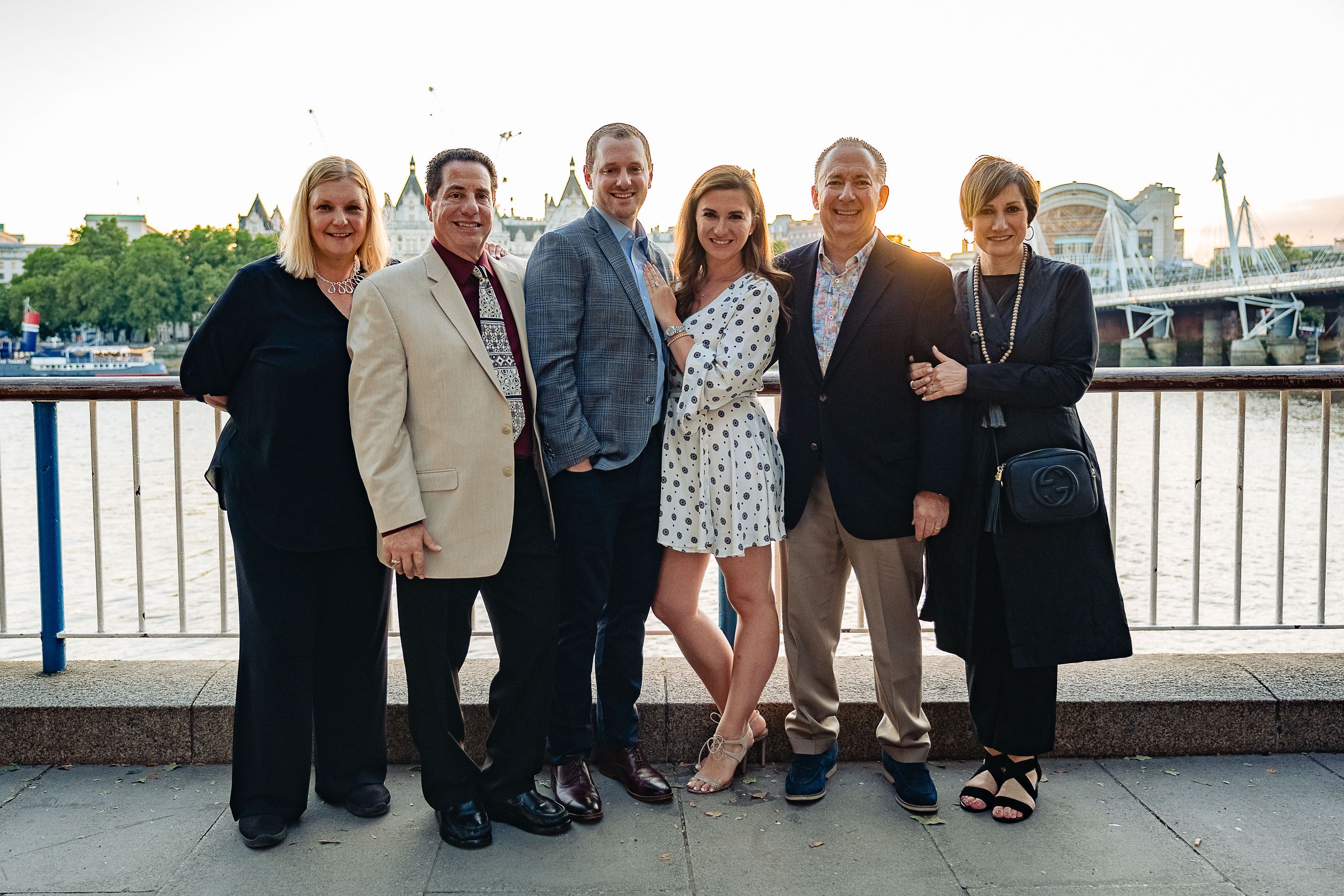 Sam had these wonderful words to say about his experience working with us and our talented team:
"Thanks so much for the photos and video, they are absolutely incredible! Both Gemma and the videographers did an amazing job capturing the moment. Thanks for all of your help!"
Thank you to The London Eye Team for working with us on this beautiful London Eye proposal with Marry Me Sign!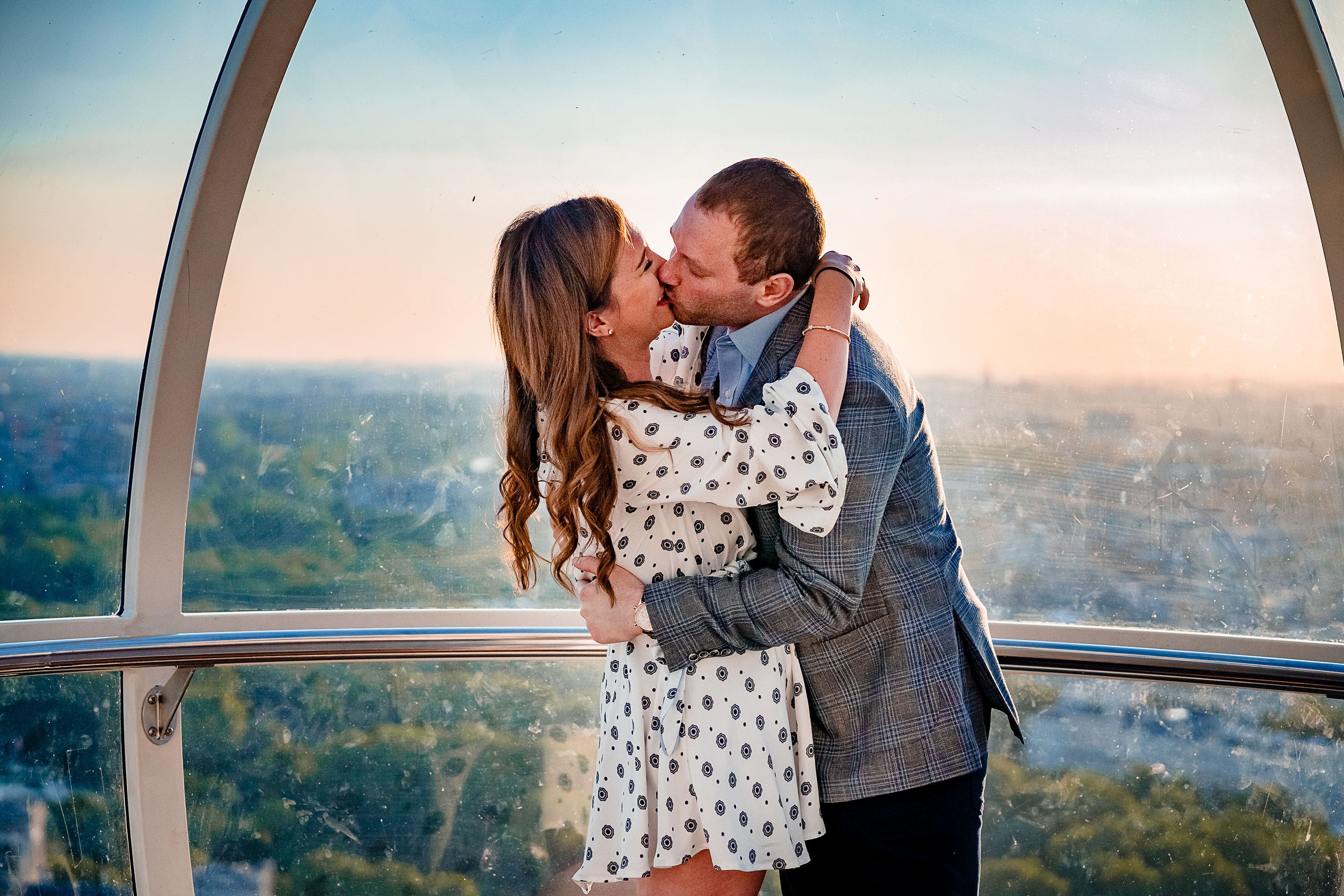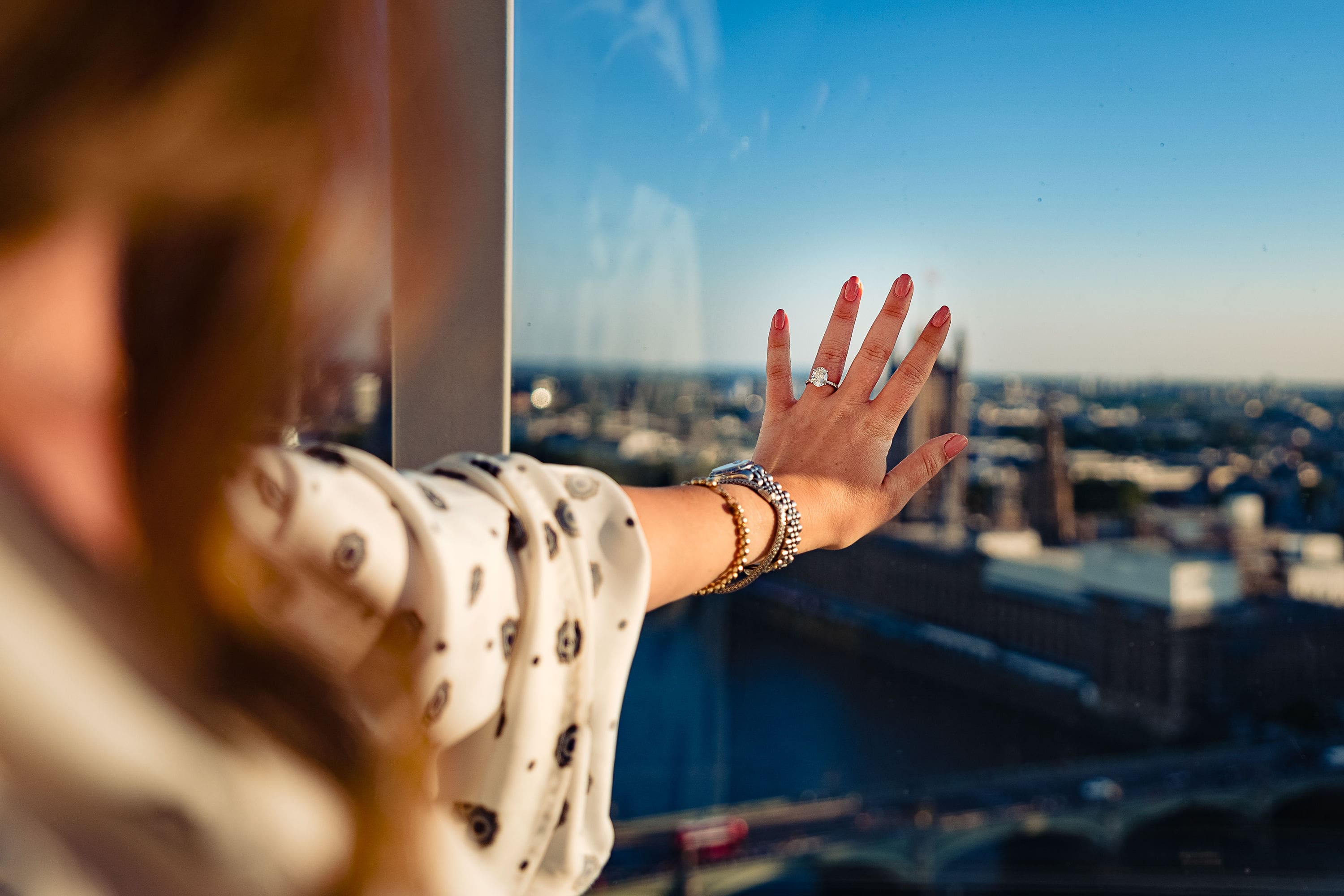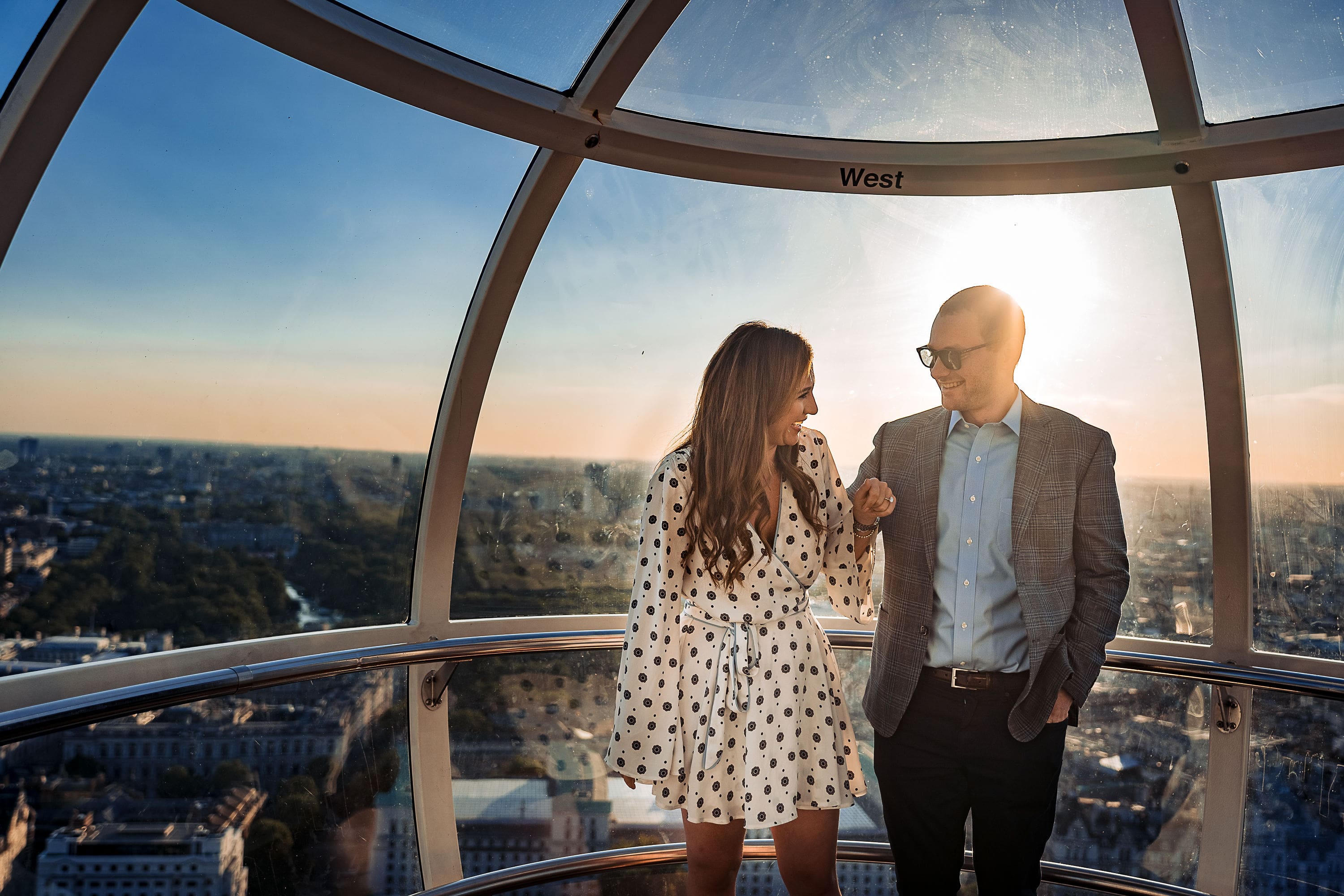 Proposal Planner: Ola Parkes
Photographer: Gemma Chase
Videographers: Riccardo Cavani & Veronica