Luca and Veli: a Lovestory in London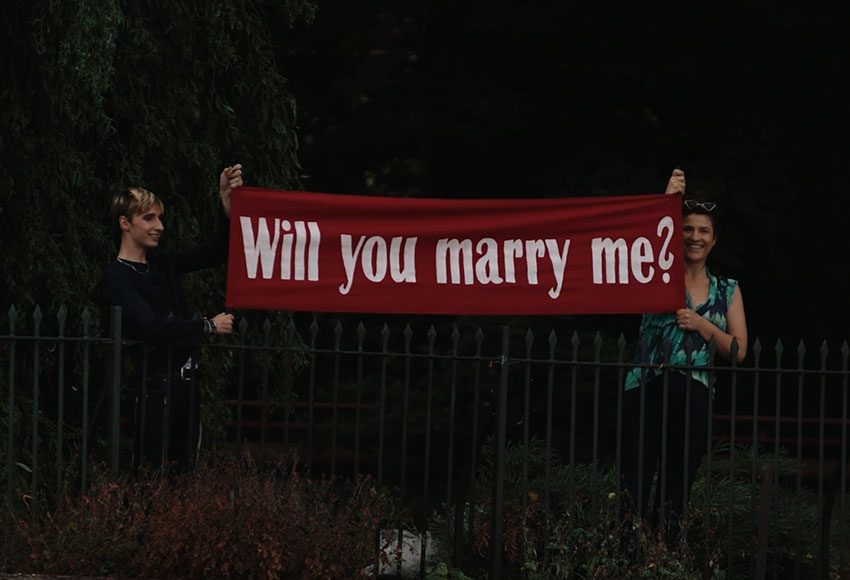 City breaks with your partner are a great way to travel the world, immerse yourself in the culture, see the sights and, best of all, create new memories together. There is no shortage of magical cities to explore, each with its own charm and character. In fact, narrowing it down to which city can be just as tricky as planning your itinerary. When Luca and Veli chose to visit London, the potential sightseeing list and experiences on offer seemed endless. But Luca had other plans in mind, secretly planning to propose to his girlfriend Veli, making this the trip of a lifetime.
Who doesn't love a good love story? So what are you waiting for, grab a glass of Champagne, sit back and enjoy their story.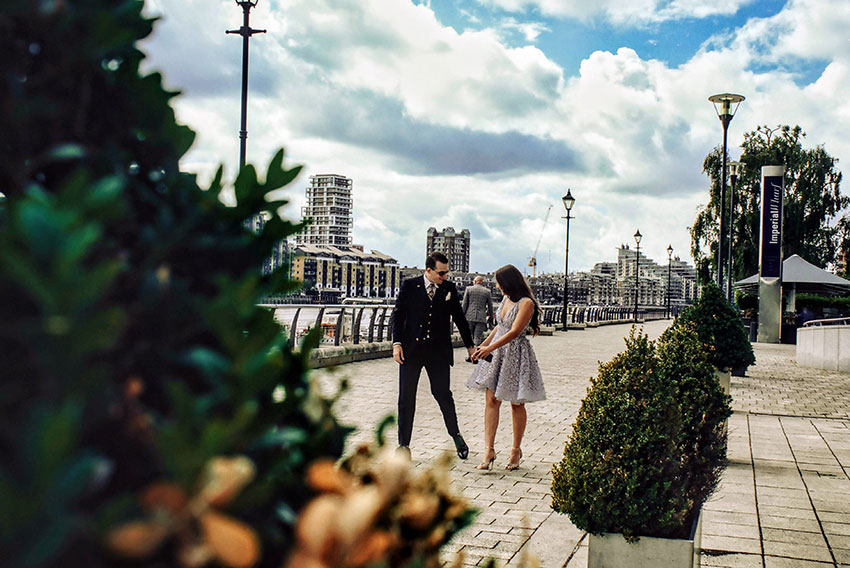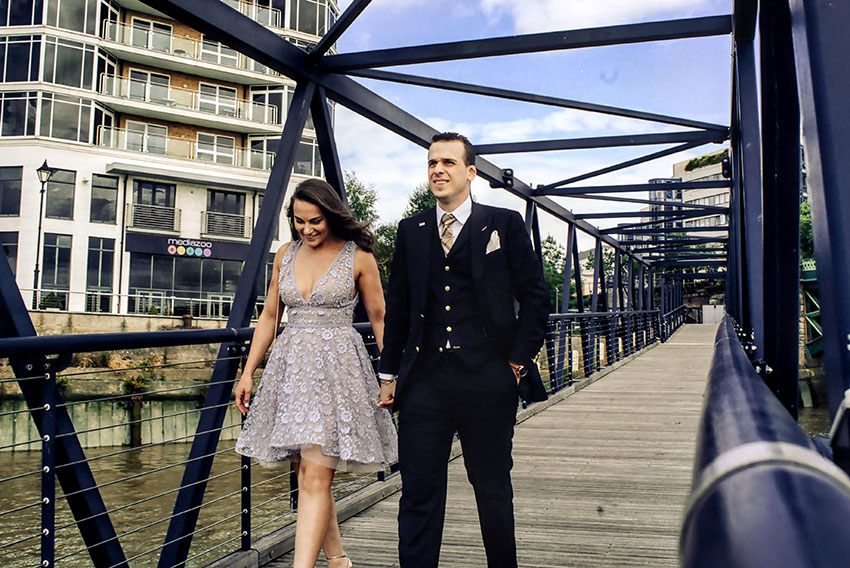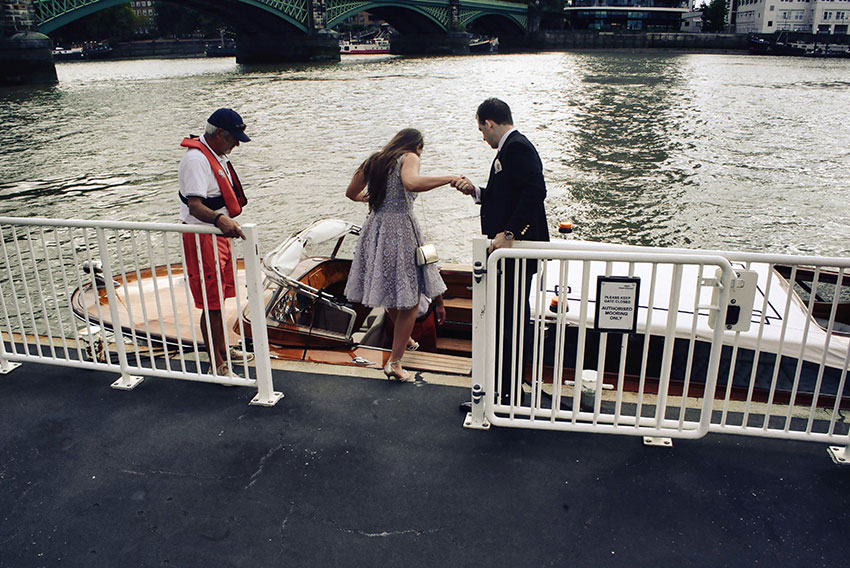 When planning a surprise proposal, there is a lot to consider, from location to finishing touches and everything in between. We all love trusted recommendations, so it can be especially challenging in an unfamiliar or big city like London, trying to organise it all. People choose the One Romance, not just because we provide a magical experience but because they want to enjoy the moment too, knowing everything will go without a hitch. Veli means the world to Luca, so he wanted to ensure every detail of their proposal was as perfect as she is for him. He got in touch with the One Romance team, who used their luxury proposal planning expertise to source the best suppliers for their London proposal.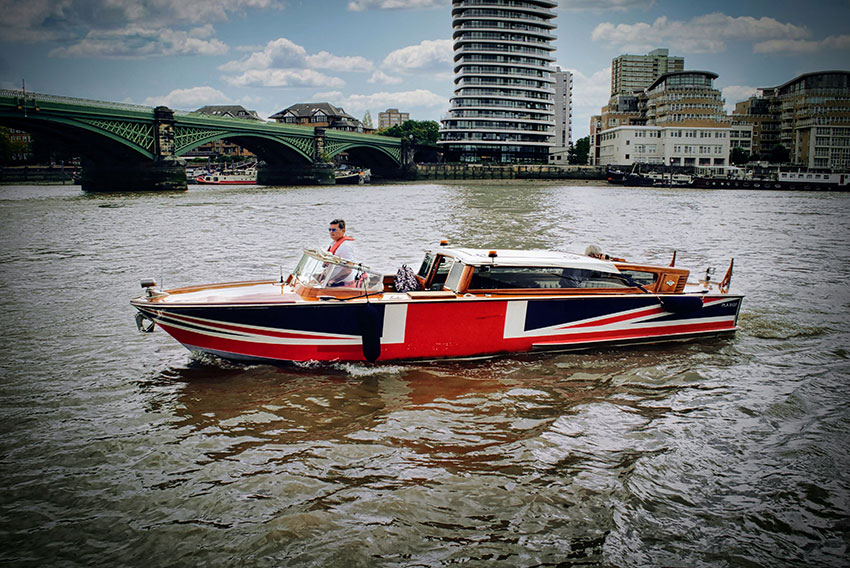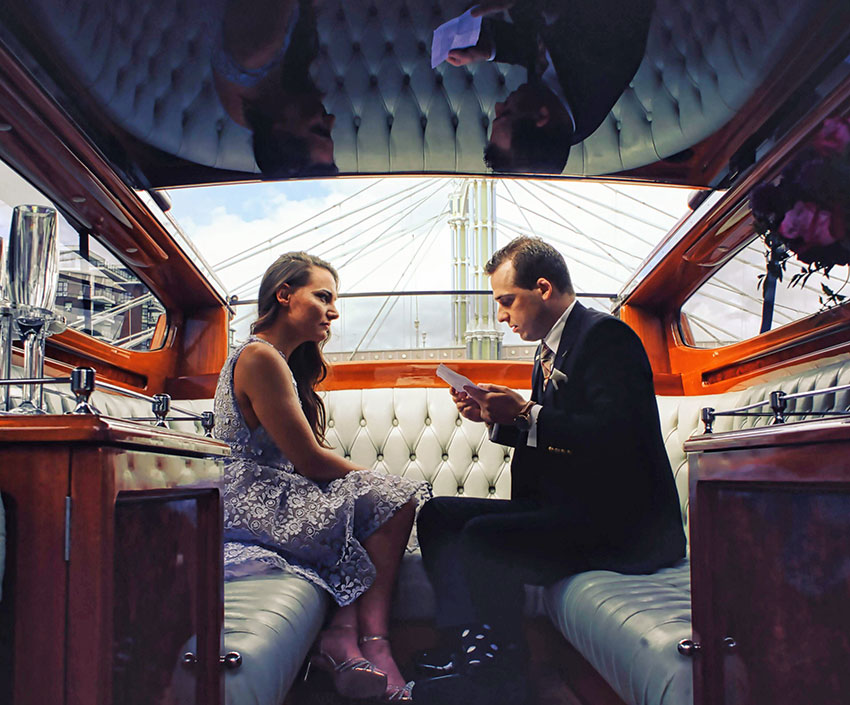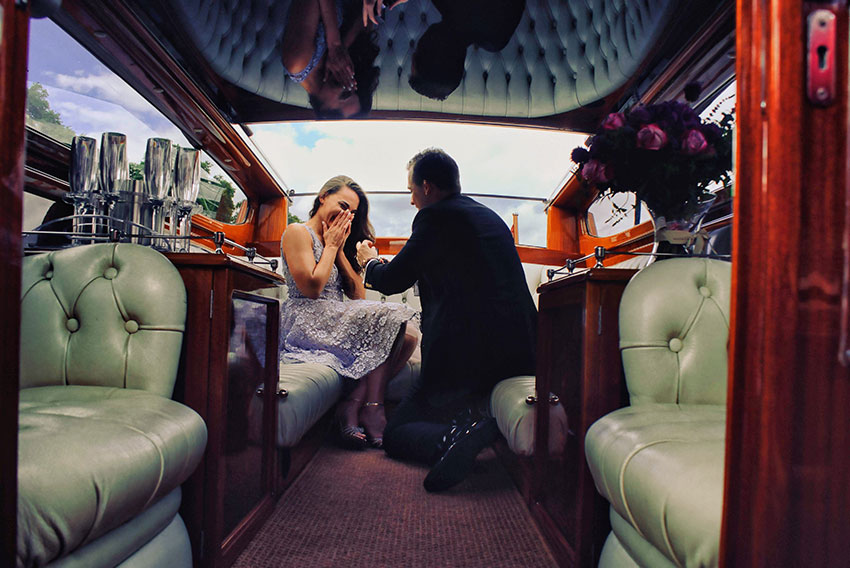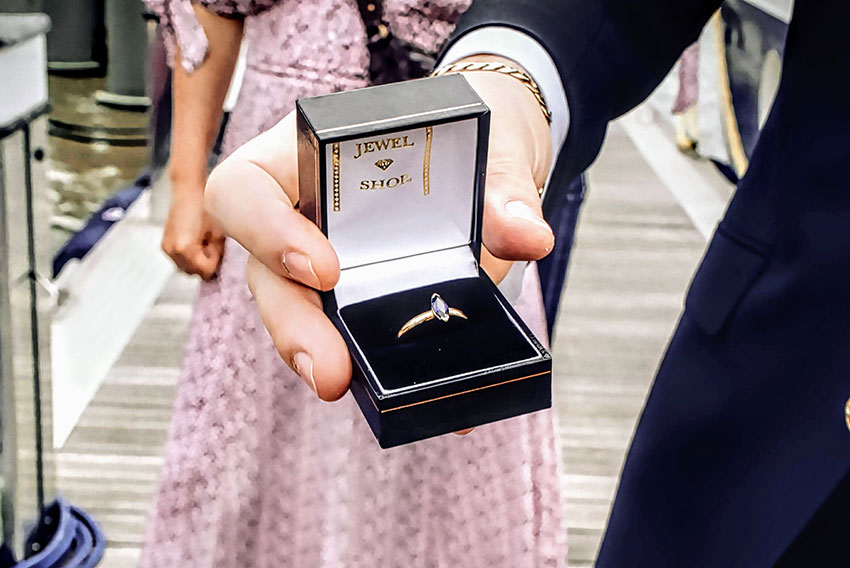 On a warm sunny day, under the guise of a sightseeing tour, an unsuspecting Veli accompanied Luca to Imperial Wharf. They arrived, elegantly dressed and full of smiles, to be met by professional videographer Danny, posing as the boat crew of the Thames Limo.  Gently setting sail down the River Thames, it wasn't long before Luca unveiled the romantic reason behind their boat trip. As the boat passed alongside Battersea Park, our team were waiting, holding a "will you marry me" banner. Veli cried happy tears as she realised this was all for her, before Luca guided her back to the boat so he could get down on one knee and ask her to be his wife. With such a romantic gesture, it is no surprise Veli answered, "yes!"
They celebrated their happy news while sailing past some of London's most famous views, from the Houses of Parliament and Big Ben to the London Eye, with the Shard just off in the distance. It was a perfect beginning for the next chapter in their story.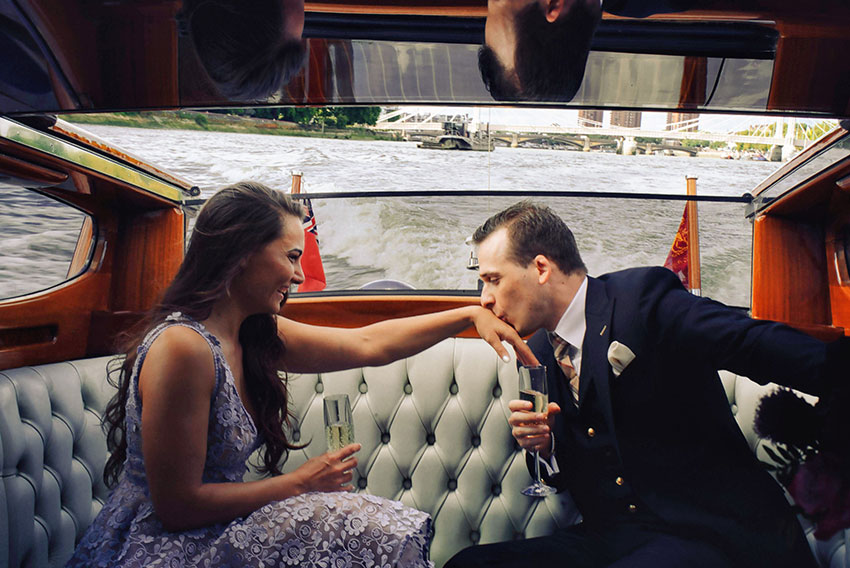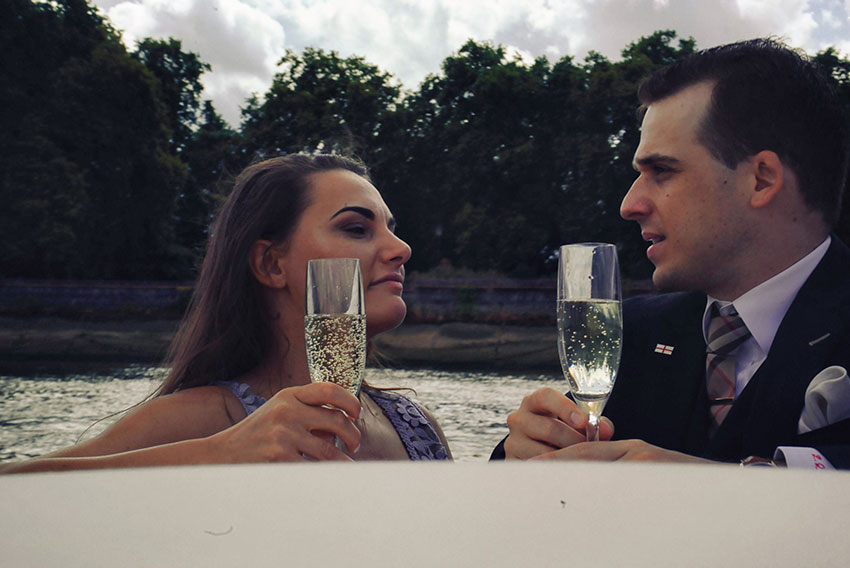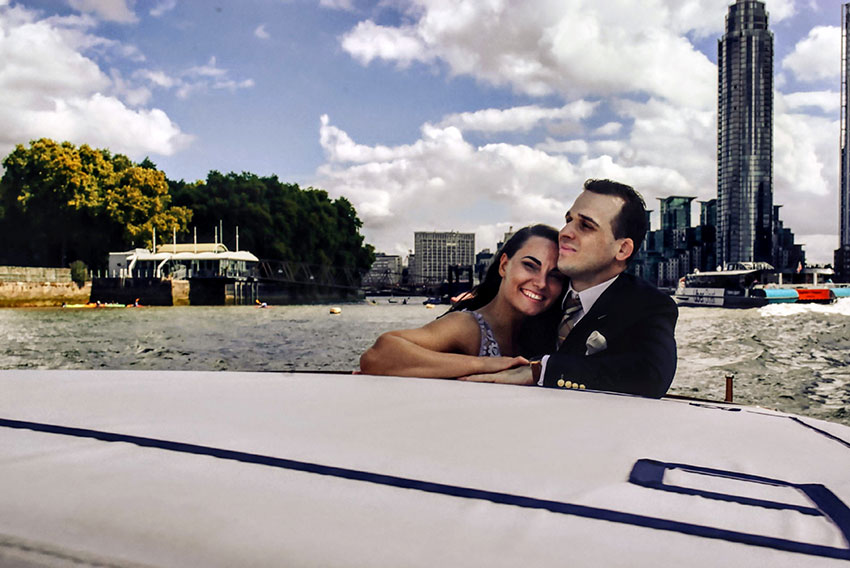 If you would like us to capture your own love story and create a magical proposal unique to you, then get in touch with our team today.