Romantic Spring Proposal in London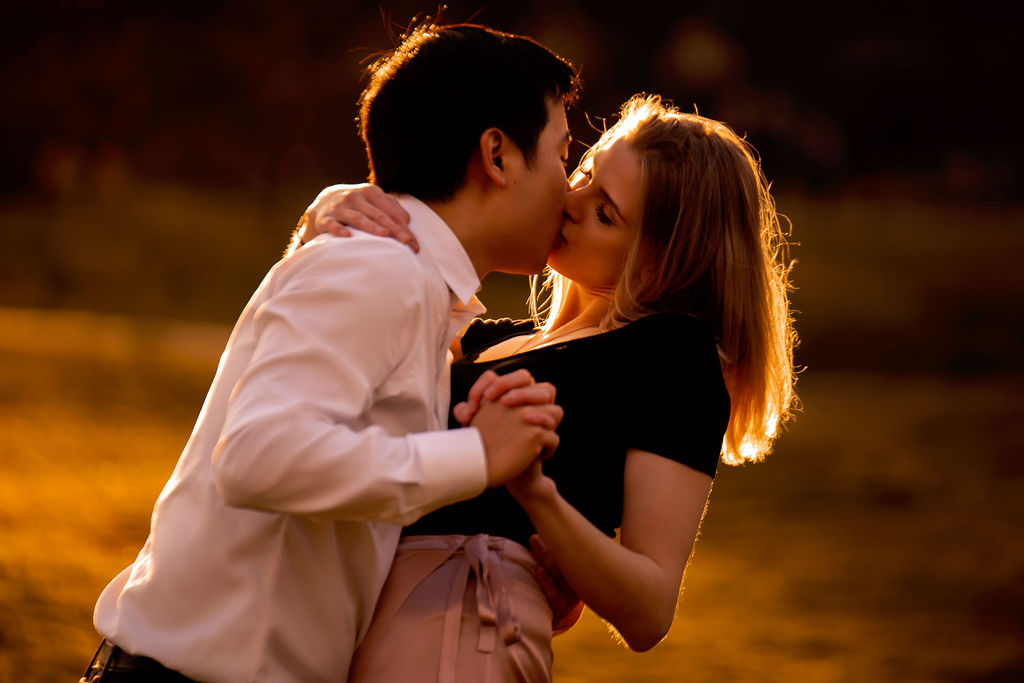 Can you feel it? The buzz and excitement in the air as we come out of what has been an unbelievably bizarre, hard and exhausting year? We certainly can and some of you definitely are as we are busier than ever!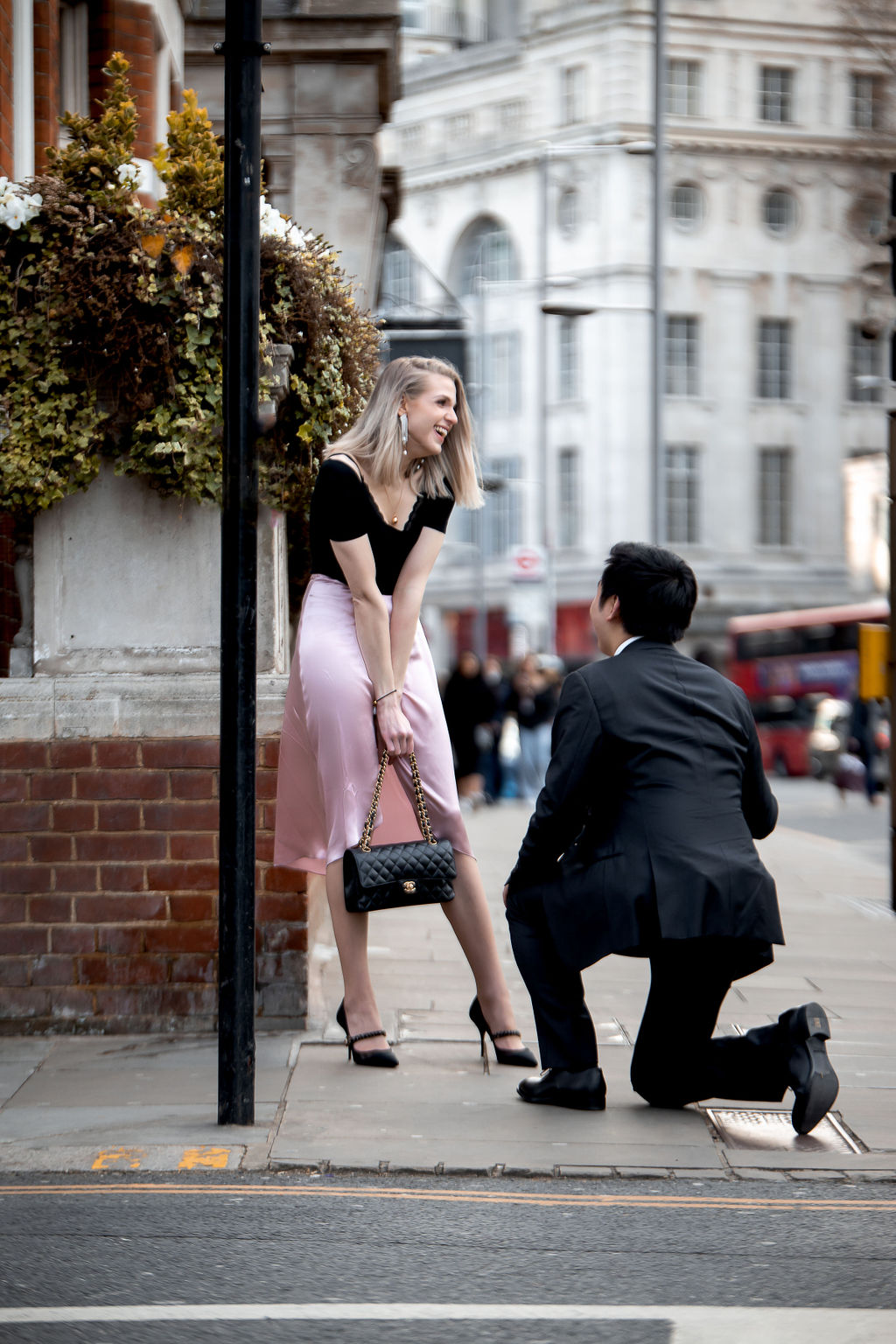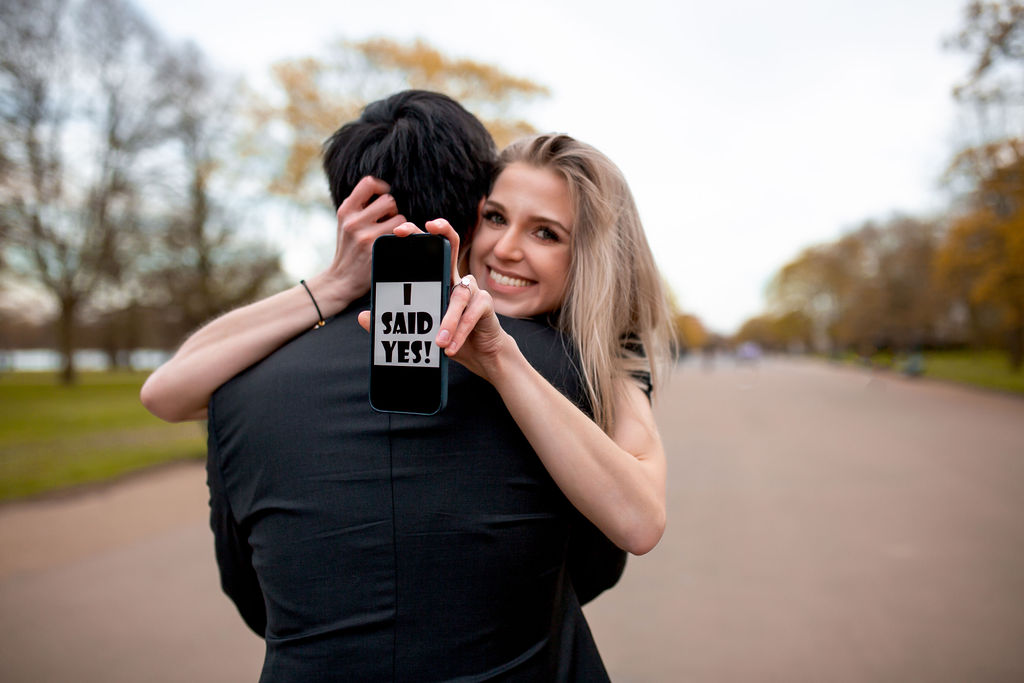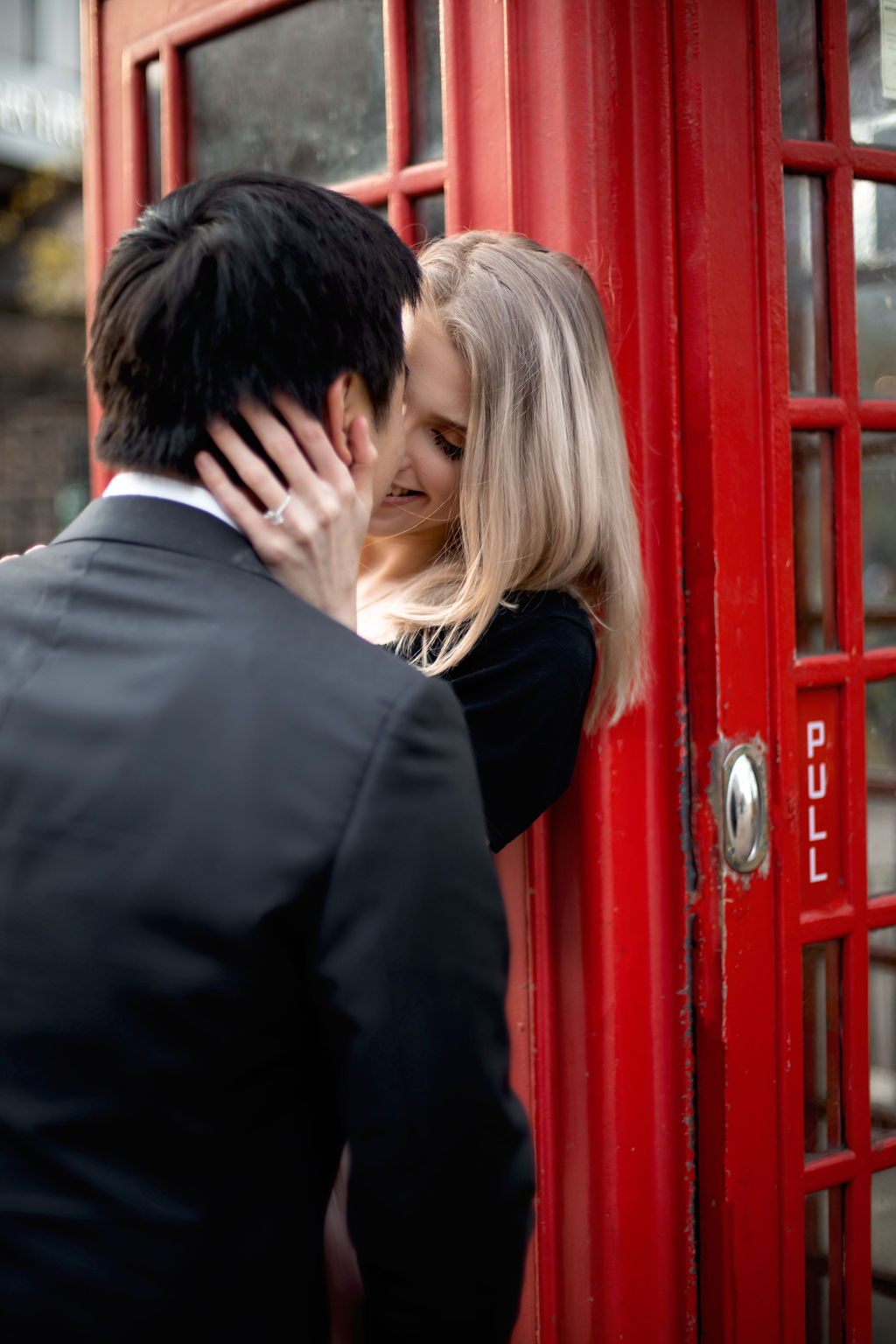 Yehan was one of our first clients this year as we came out of lockdown. There wasn't a better way to restart it all with a massive, resounding yes from his girlfriend!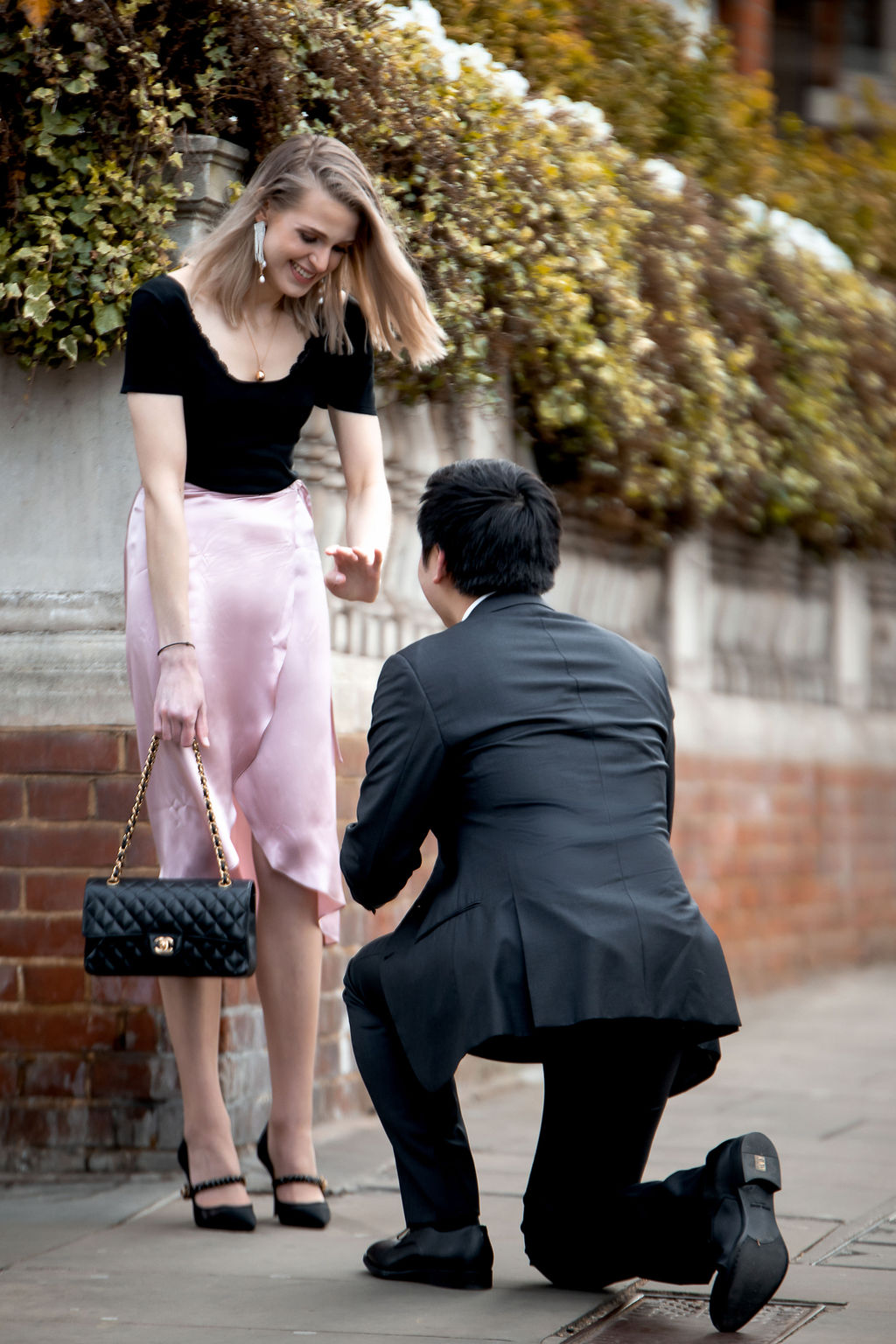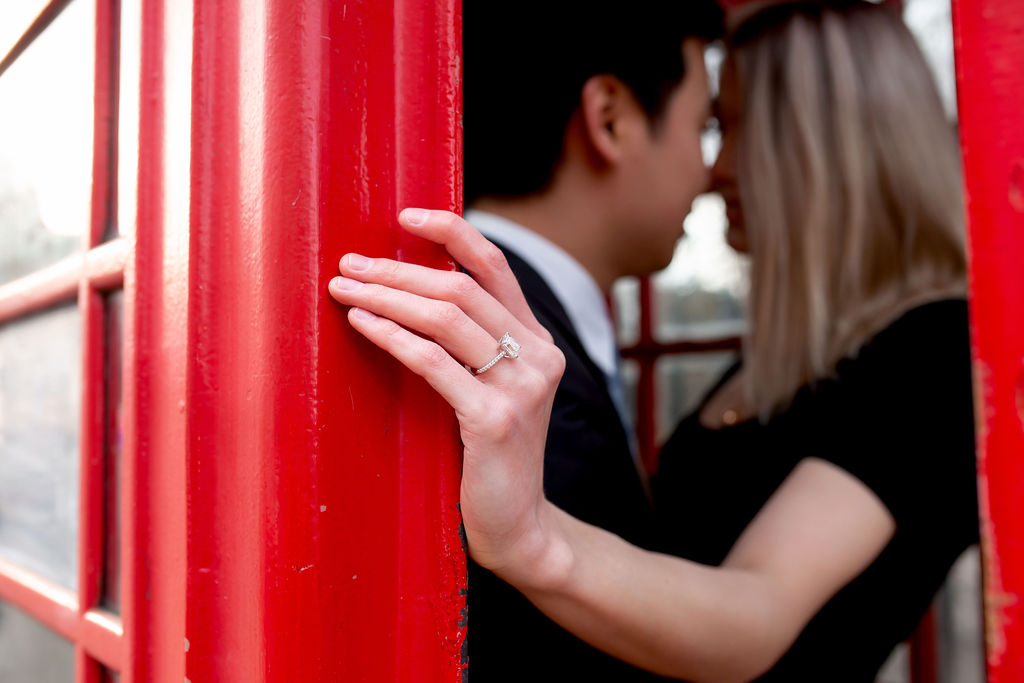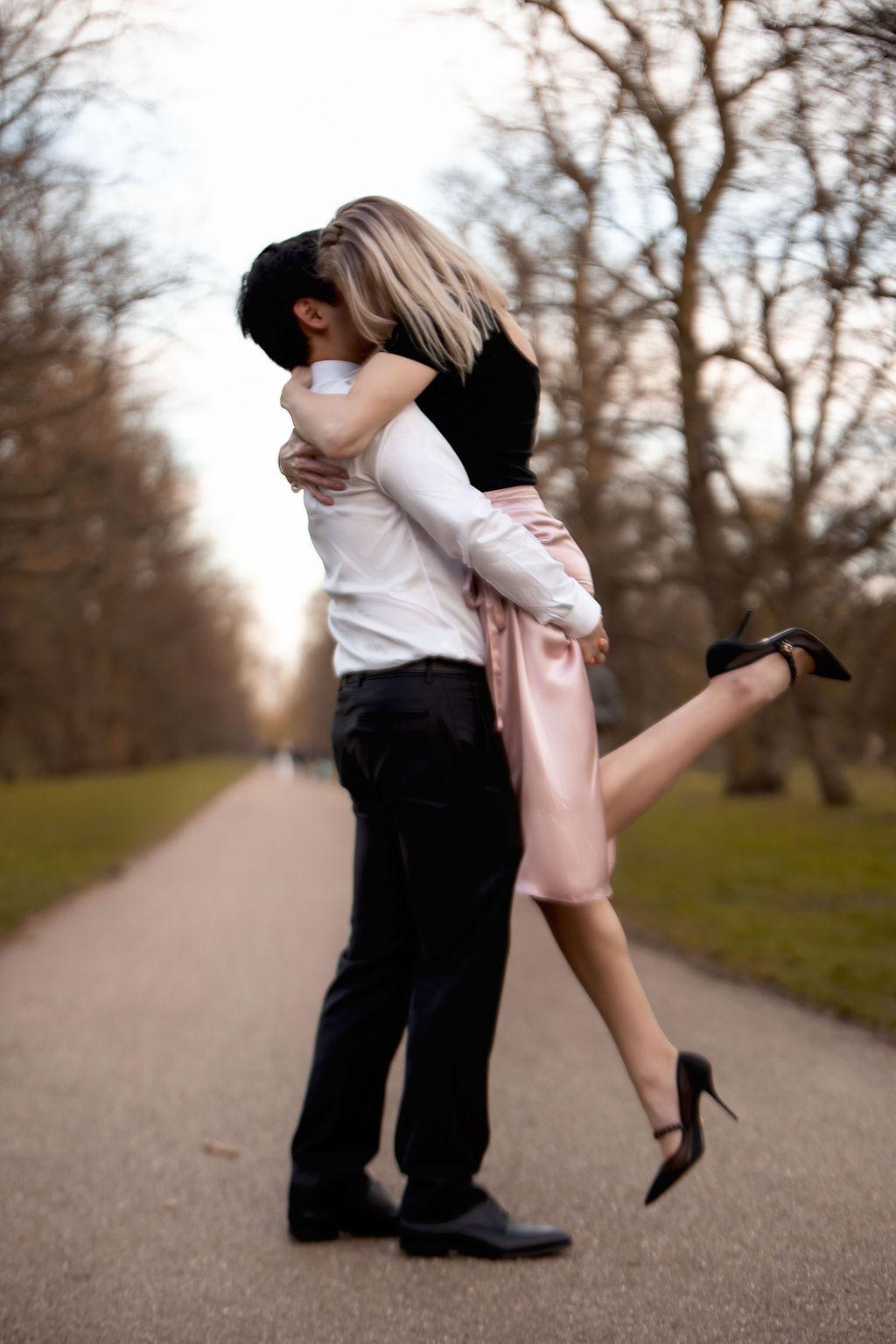 We've missed creating these moments so much and we definitely felt all the emotions coming back into it! Yehan proposed to his girlfriend at the corner where they first met outside Kensington Gardens.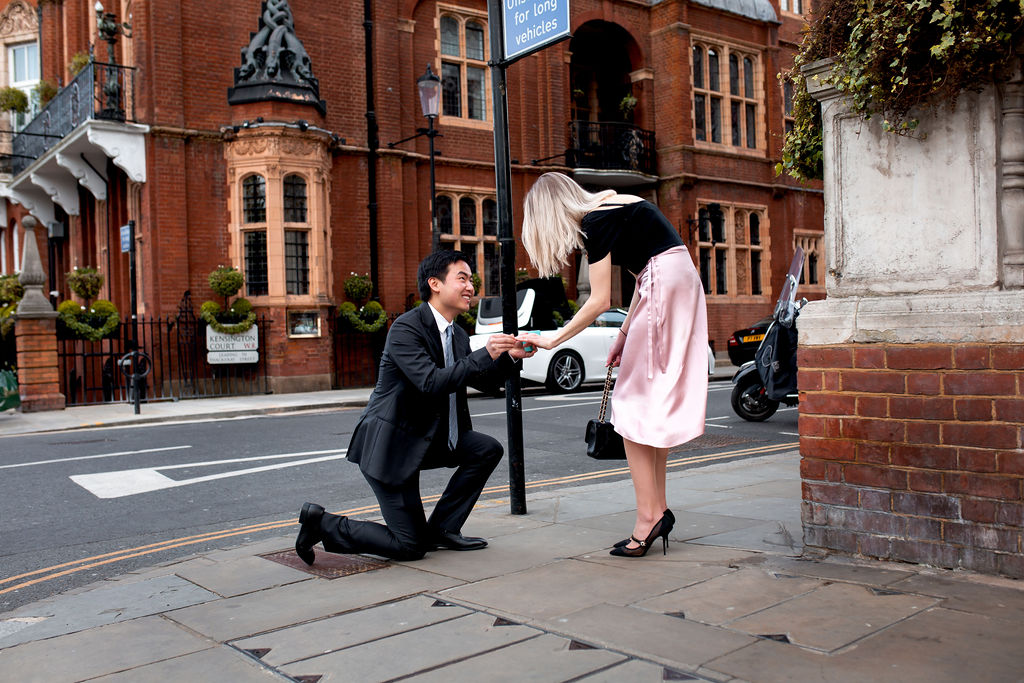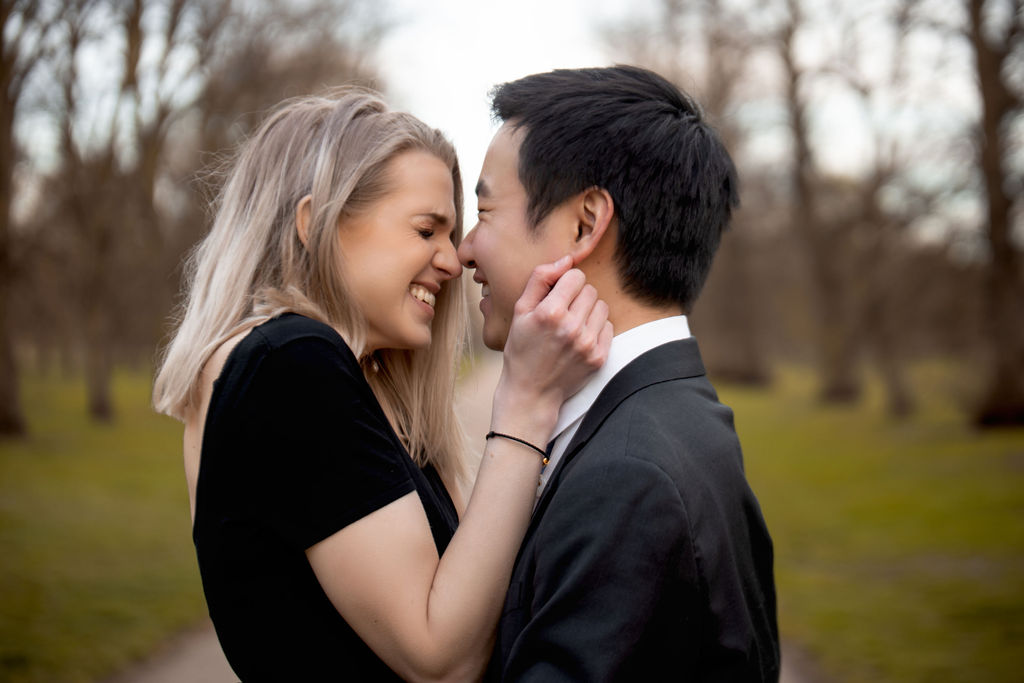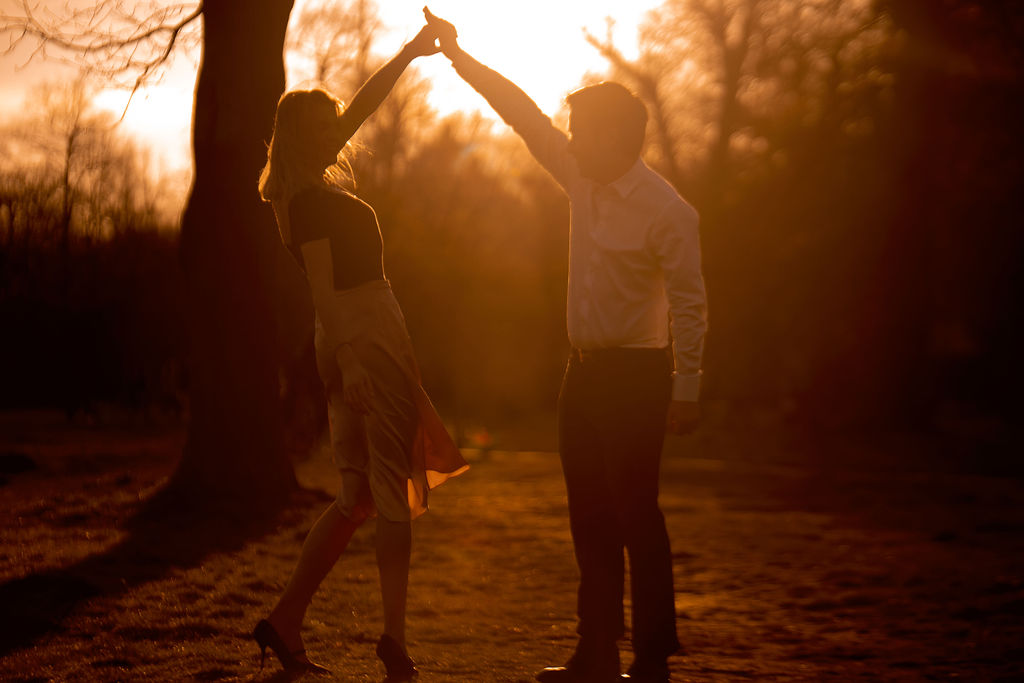 The newly engaged couple were taken around Hyde Park and Holland Park for an engagement photo shoot. The sunset was simply perfect, and our incredible photographer was able to get these gorgeous shots of the couple.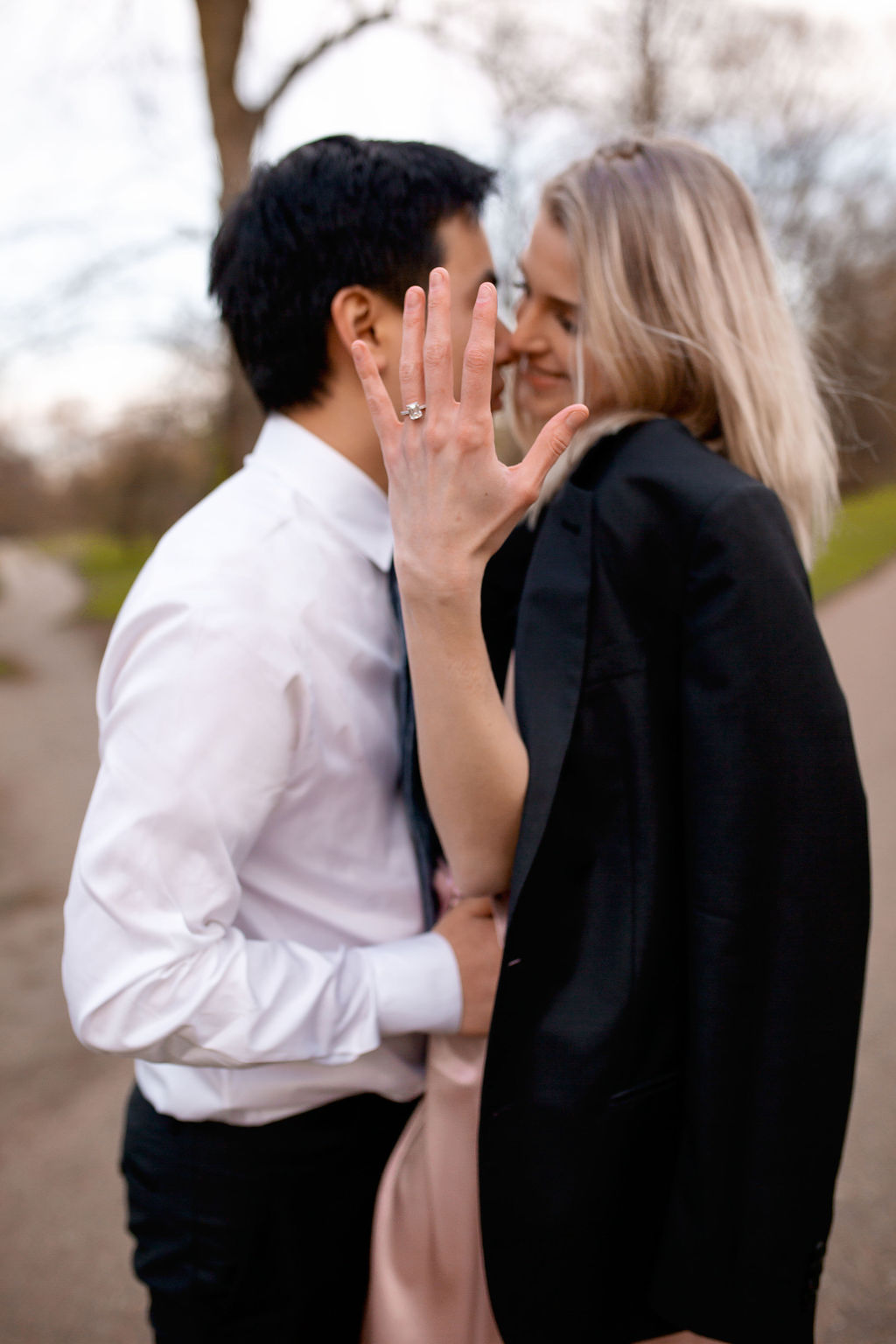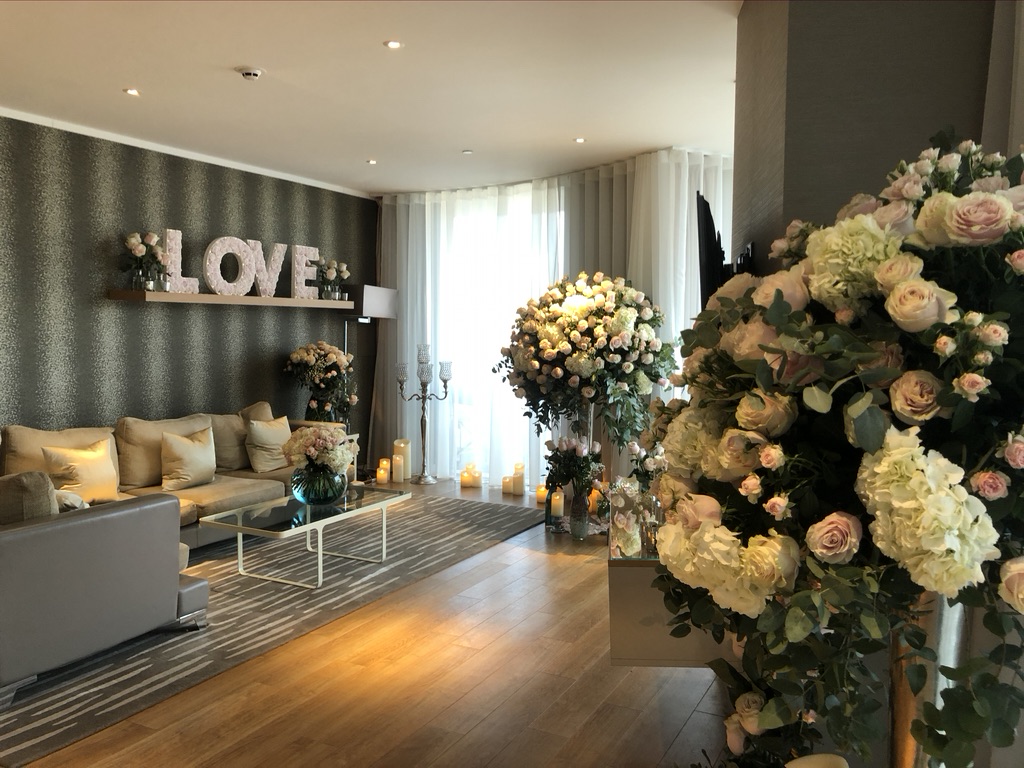 As if the day hadn't already been perfect enough, Yehan had a couple more surprises up his sleeve for his new fiancée.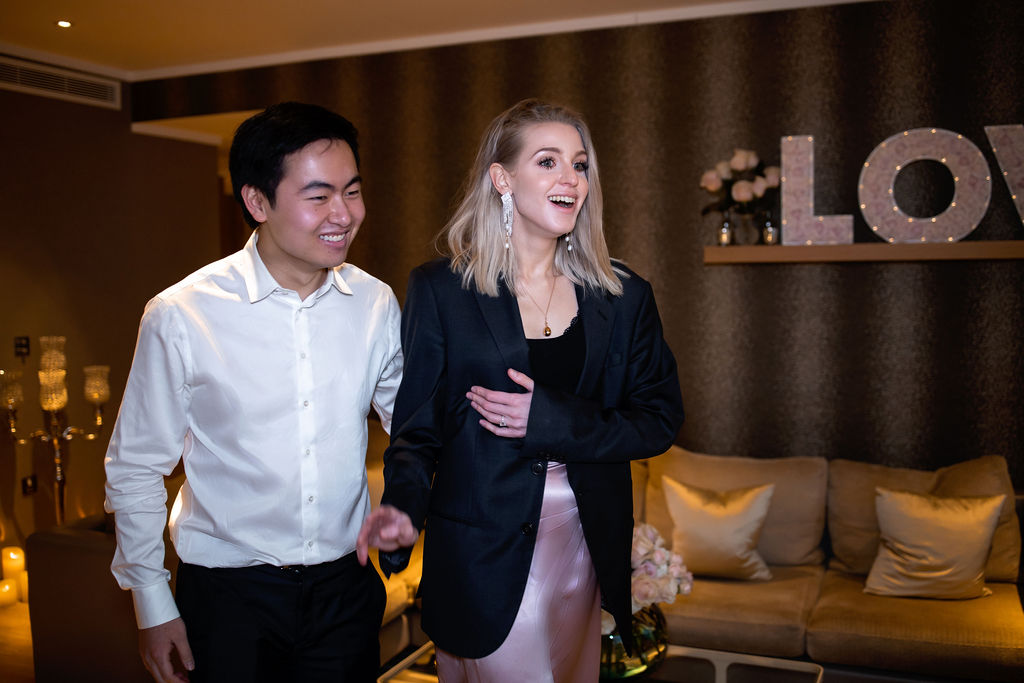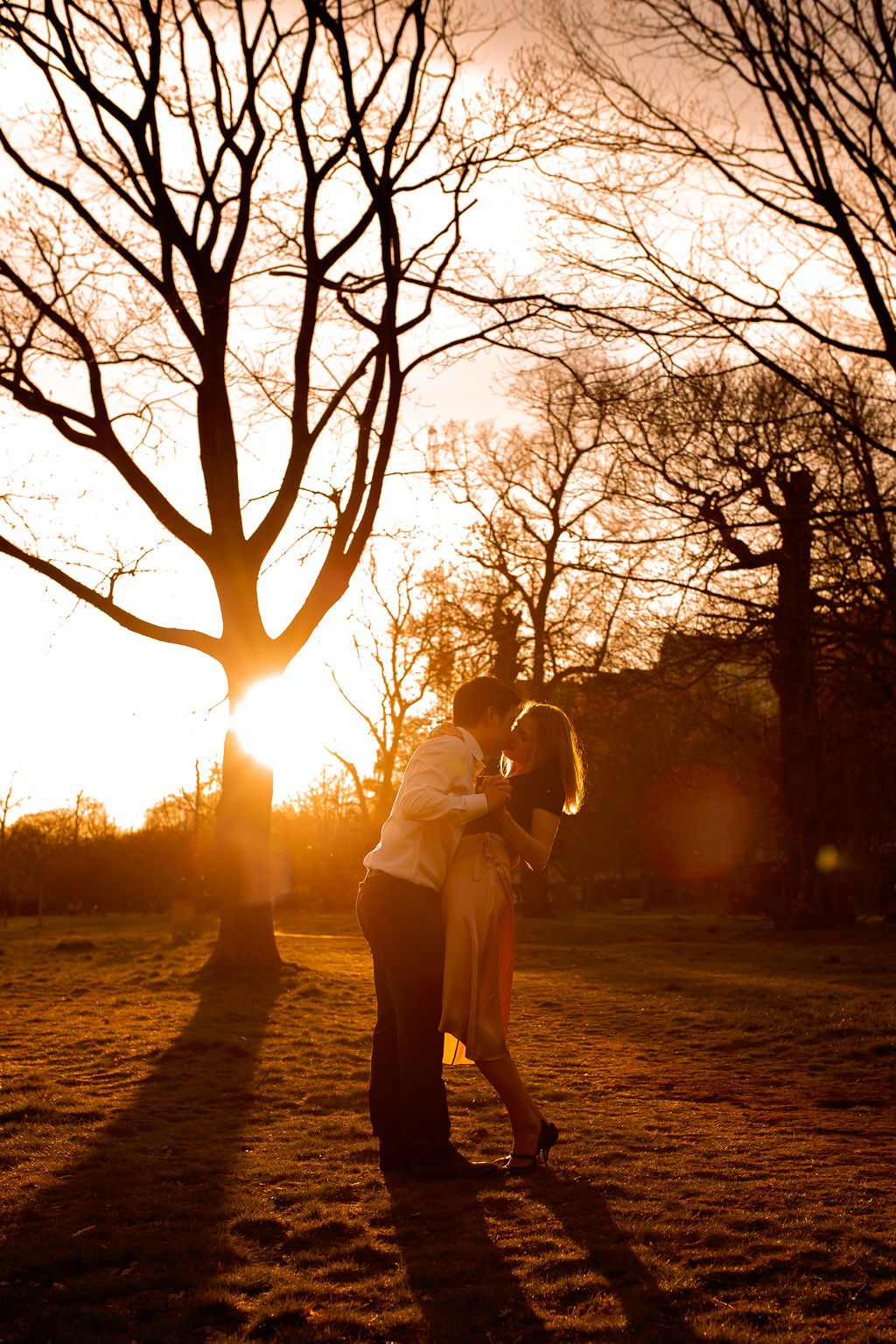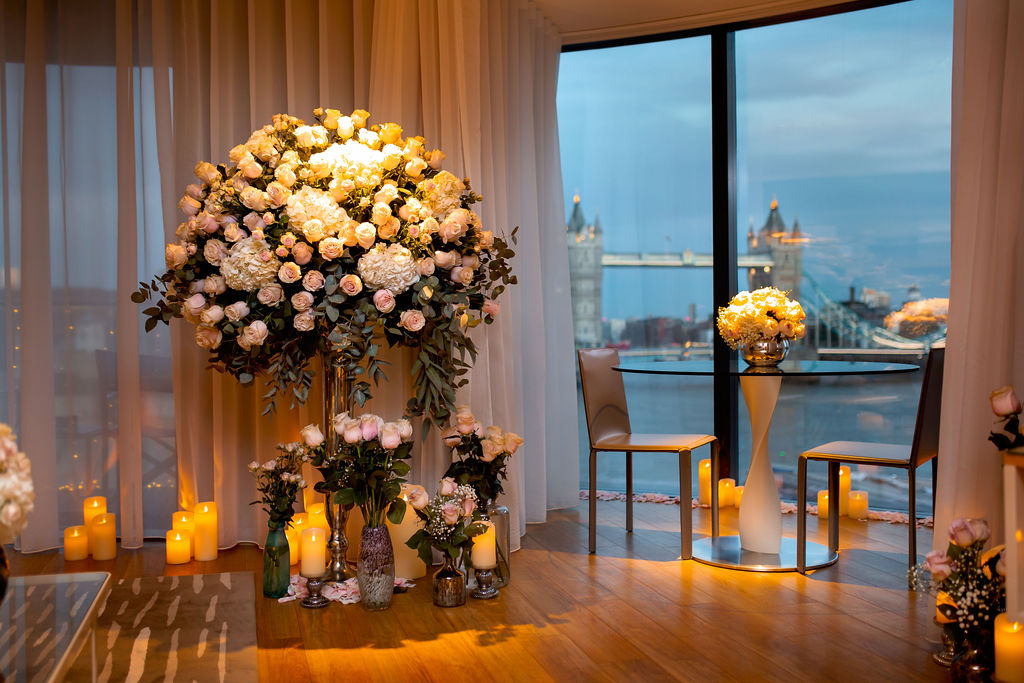 He had booked a deluxe apartment at the luxurious Cheval Three Quays for the night overlooking Tower Bridge, the Thames and The Shard. Not only that, but we'd also decorated the whole apartment with candles and hundreds of fresh flowers including red, white and pink roses! A truly luxurious proposal.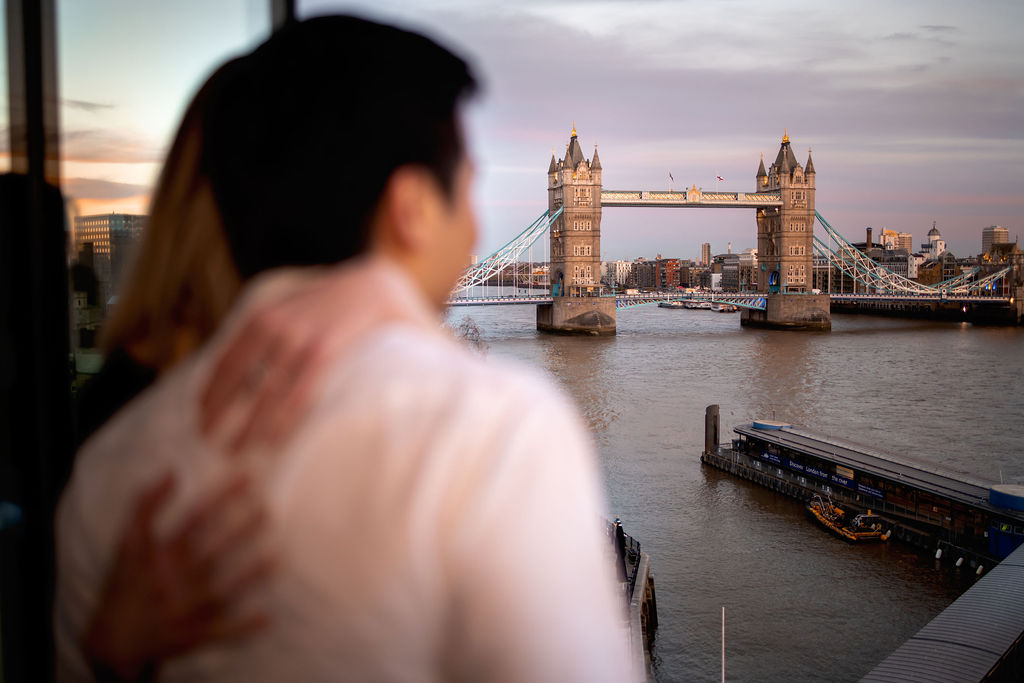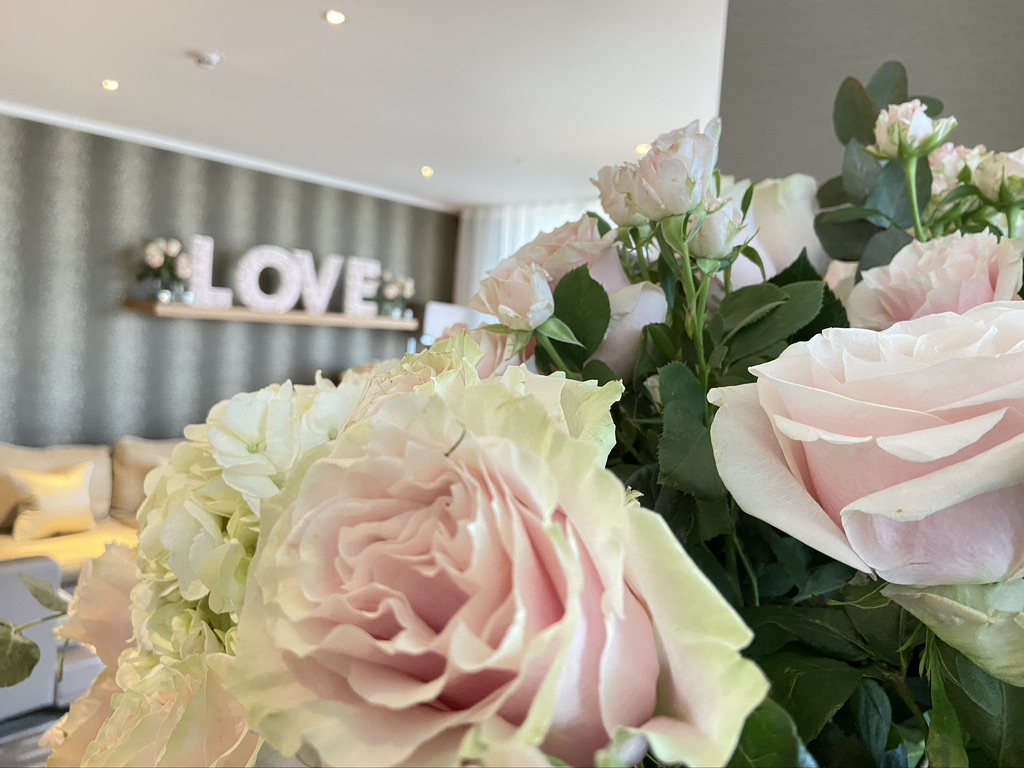 The combination of the unbelievable London skyline at sunset with the roses and decoration made for the most romantic setting for the couple's celebratory dining experience. A fabulous chef created a full restaurant experience for the couple with 5 courses including lemon and thyme calamari, crispy pea and mint feta and rib eye steak!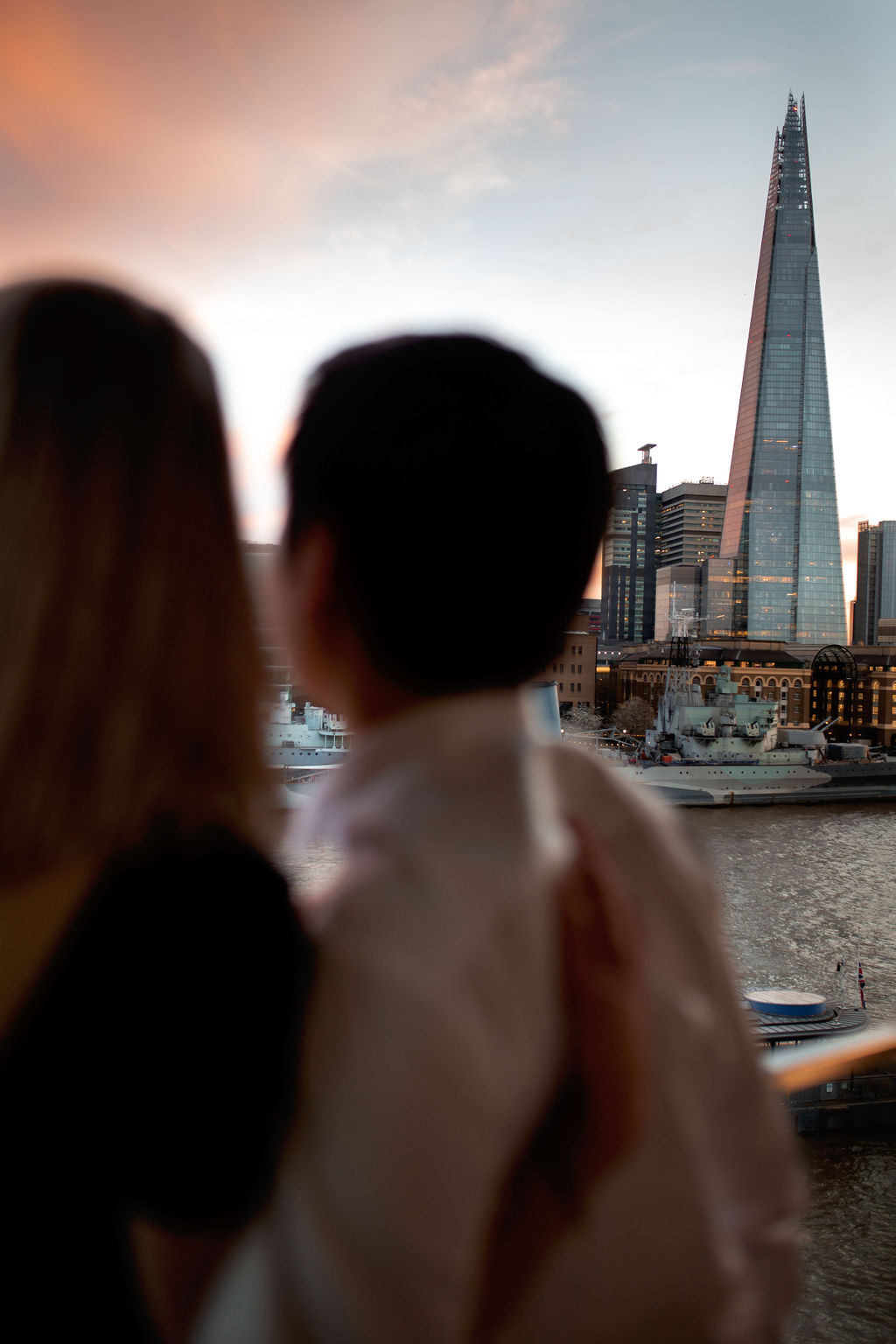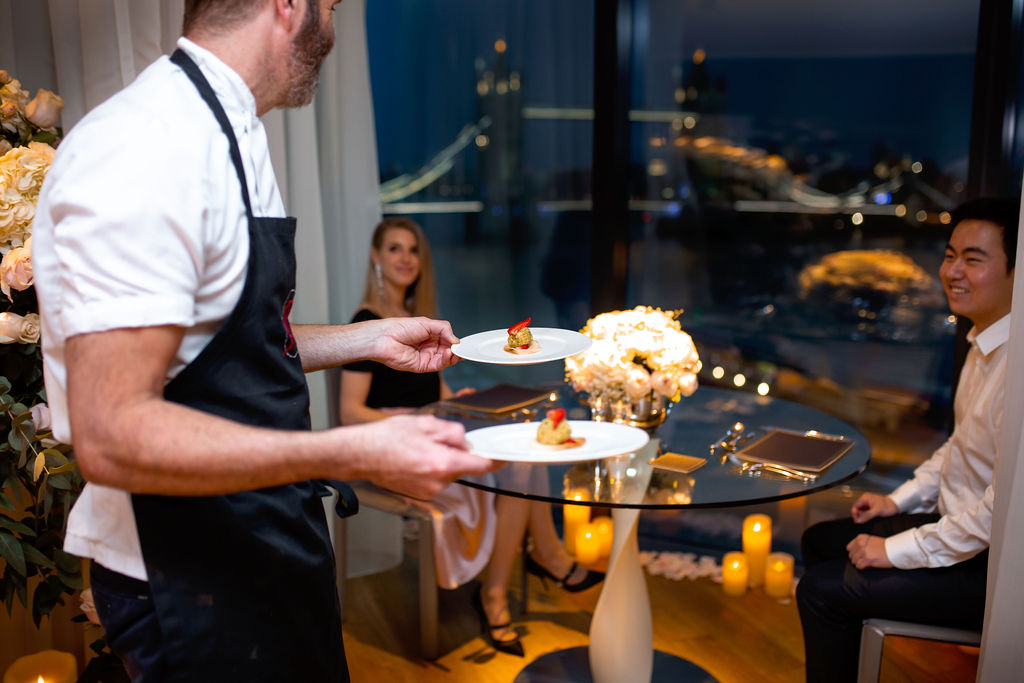 We're so happy to be back and able to provide our services to you. Simply get in touch and let's create a luxurious proposal for you!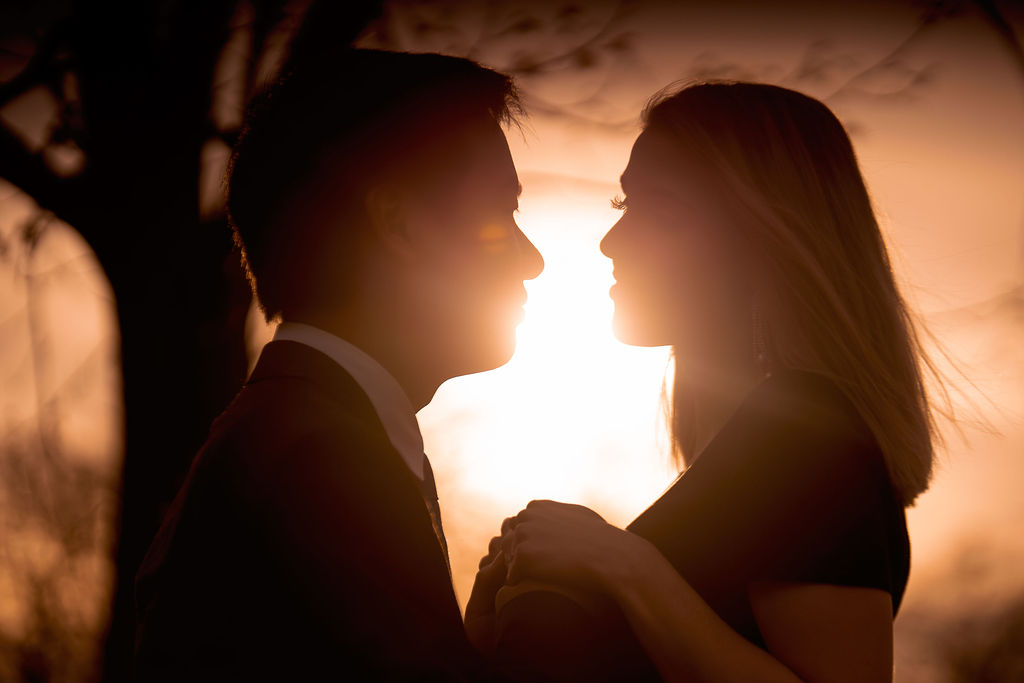 Proposal Planner: Amanda Brown
Photographer: Couple of London
Flowers: Kuy and Co Flowers
Chef: Justin from DineInDulge